A brief unscientific vox pop amongst friends came up with…"That link road between town and motorway", followed by various fairly negative adjectives, which, although essentially true, we shall pass on because this is primarily a project with a positive mission.
Living there myself, I always assumed it started at Chetham's School and ended past the motorway at Besses o' th' Barn, where Bury New Road meets Bury Old Road. Indeed Besses to Chetham's seemed to be a fitting sub-head for the article. However, Ordnance Survey and Royal Mail officially say otherwise, with Bury New Road carrying on into and through Whitefield, only ending at St. Bernadettes, where it becomes Manchester Road.
Do these last miles of suburbia fit with the heritage concept? Well, Elbow's Guy Garvey wrote the gloriously prodigal Open Arms about its social centre being the constant hub of community…'So with finger rolls and folding chairs, and a volley of streamers we can be there for tweaks and repairs should you come back home…'
At the other end, Bury New Road doesn't even begin in the city; it is officially Great Ducie Street until it changes name at Sherbourne Street. So 'Bury New Road' is a fluid idea? Similarly, the same applies to what counts as the environs of Bury New Road, not just its tarmac strip. To the east is Bury Old Road, so somewhere between the two you can choose loyalties? To the west is water with the wandering Irwell. Ewan MacColl and Mike Leigh both attended North Grecian St Primary between the river and highway, so they are very Bury New Road I would hope?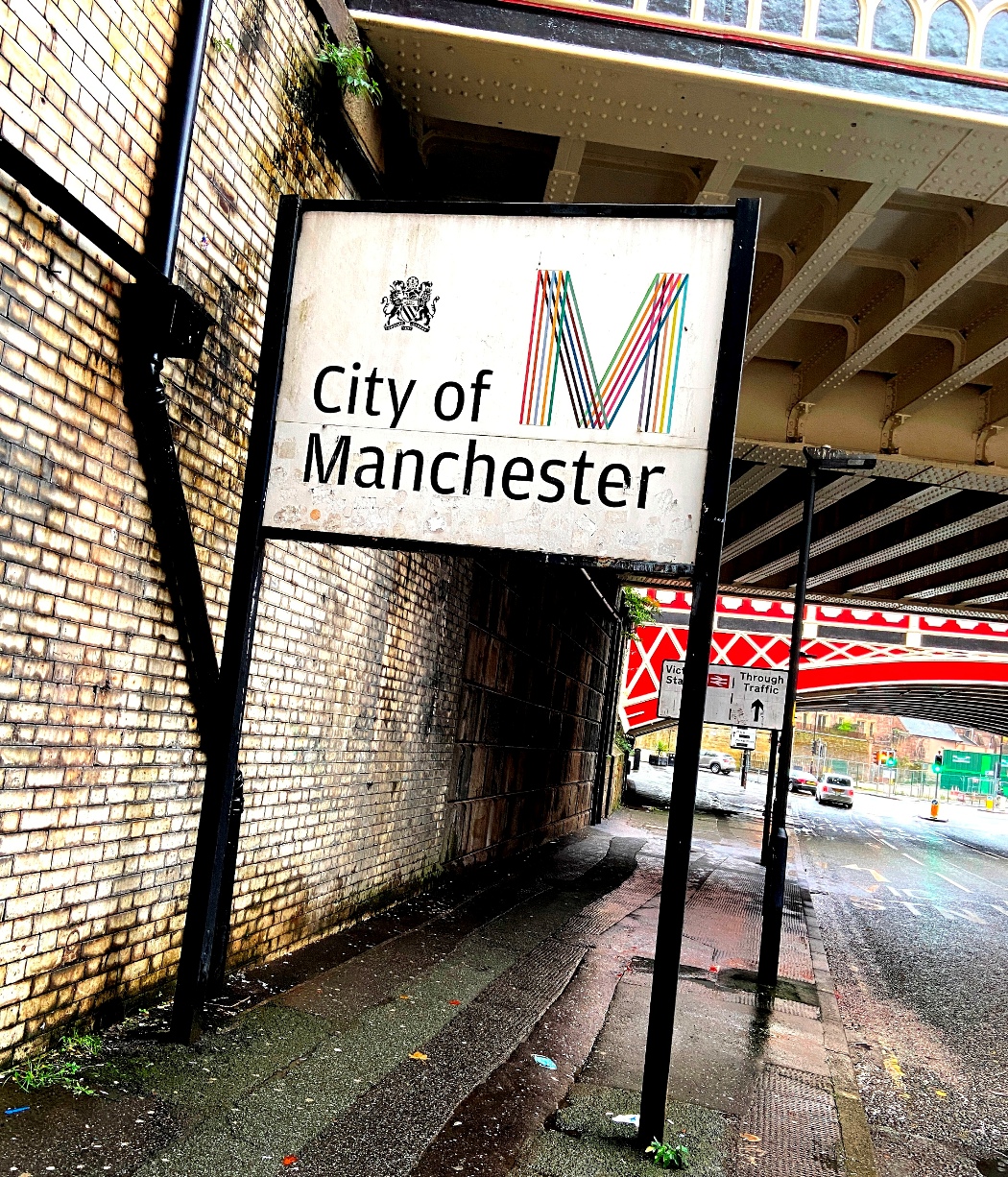 The history of Bury New Road is more precise. Built in 1826 as a turnpike trust, it was funded by a tollbar (at Kersal Bar). The impetus for its construction was of course pure capitalist. Bury was increasingly thriving as a mill town, and the existing road (now Old Road) wandering to the east, together with the then extant Manchester, Bolton and Bury Canal was not going to provide enough guaranteed capacity, especially with the Irwell being unnavigable.
So there was a demand for an all-season reliable hard road for horsepower. There was surprisingly no existing road south from Prestwich. Early 19th Century maps show farmland and track, with access to the hamlet of Prestwich from the east and the Old Road. Not that Prestwich didn't have a long history. The New Road bisected The Red Lion and Church Inn, both of which had ale houses on site as far back as the 17th Century. St Mary's Church, of course, can be traced back to 1200.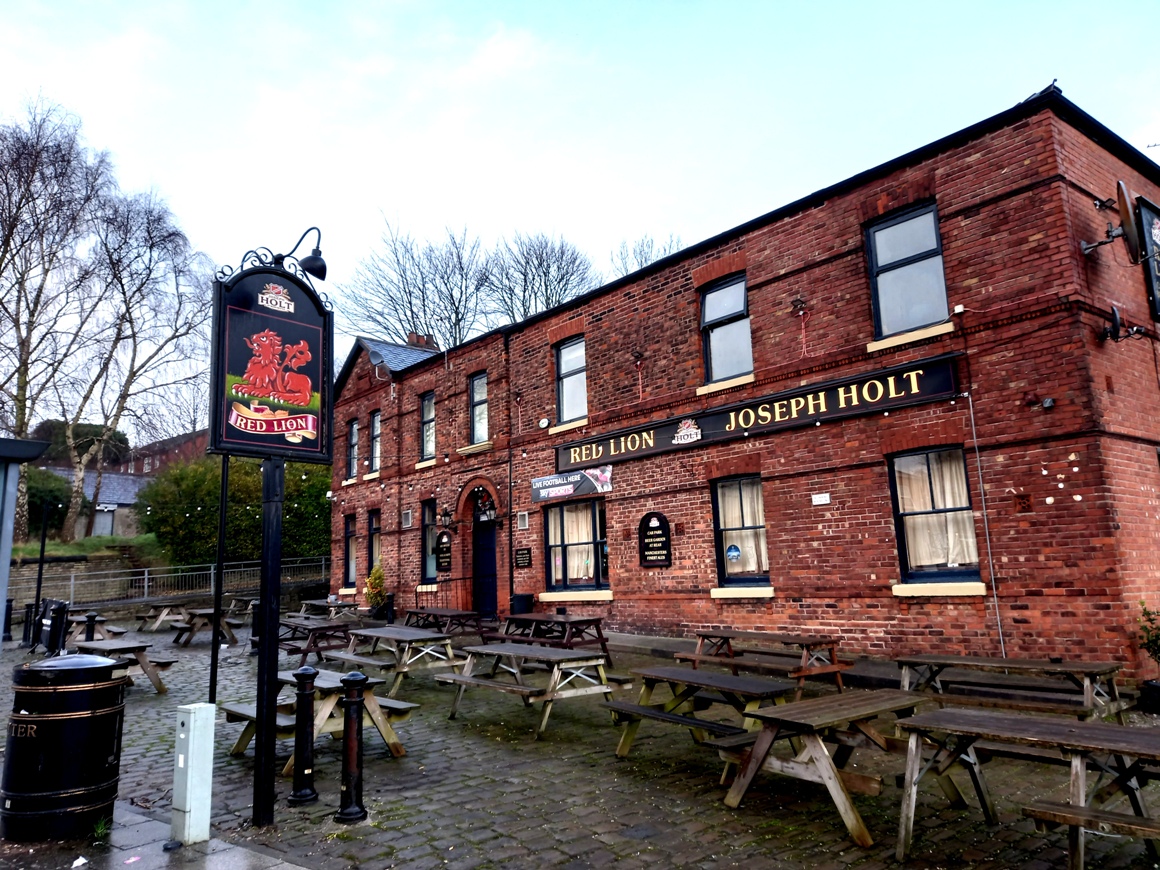 Ever noticed that the New Road, other than the dogleg around the Irwell bend at Higher Broughton/Sedgley, is remarkably straight? The Roman road from Manchester to Ribchester is thought to have run in the same line as the New Road. Although there is minimal archaeological evidence, it is thought that the road's engineers would have built on some Roman foundations. So ironically the New Road might be seen as the old road?
Of course, the heritage of Bury New Road is much more than its geography or history. It's the day to day experience, the lived in stories, the cultures, the memories, the near two centuries of Salford, Manchester and Prestwich development, recession and revival.
These narratives will come from the hundreds of thousands of residents and commuters, past and present and diasporic. Lots of work has already been done, and will be credited rather than reproduced. As 'Mandy' (BBC iPlayer) says, "They say you are never more than three feet from a local historian. No, that's rats…"…and she's from the wrong end of Radcliffe. This multi-media collation is going to be fun, frantic, exciting and inspiring…
About The Bury New Road Project – click here
Welcome To The Bury New Road Project – click here
About Mary Burns Community Group – click here
Facebook: Bury New Road Heritage
Twitter: @new_bury
Instagram: Bury.NewRoad
Email: burynewrd@gmail.com