The Bury New Road 50 Portraits exhibition which happened at the Prestwich Church Institute over the weekend drew lots of people to experience the characters and diversity of Bury New Road. To the background sounds of The Fall, photo portraits by artist Louise Garman, commissioned as part of the Bury New Road project, were projected onto the pop-up gallery's walls, on canvases, cushions and on jigsaws, while visitors played cards decked with the Bury New Road logo, and rested their drinks on Bury New Road coasters.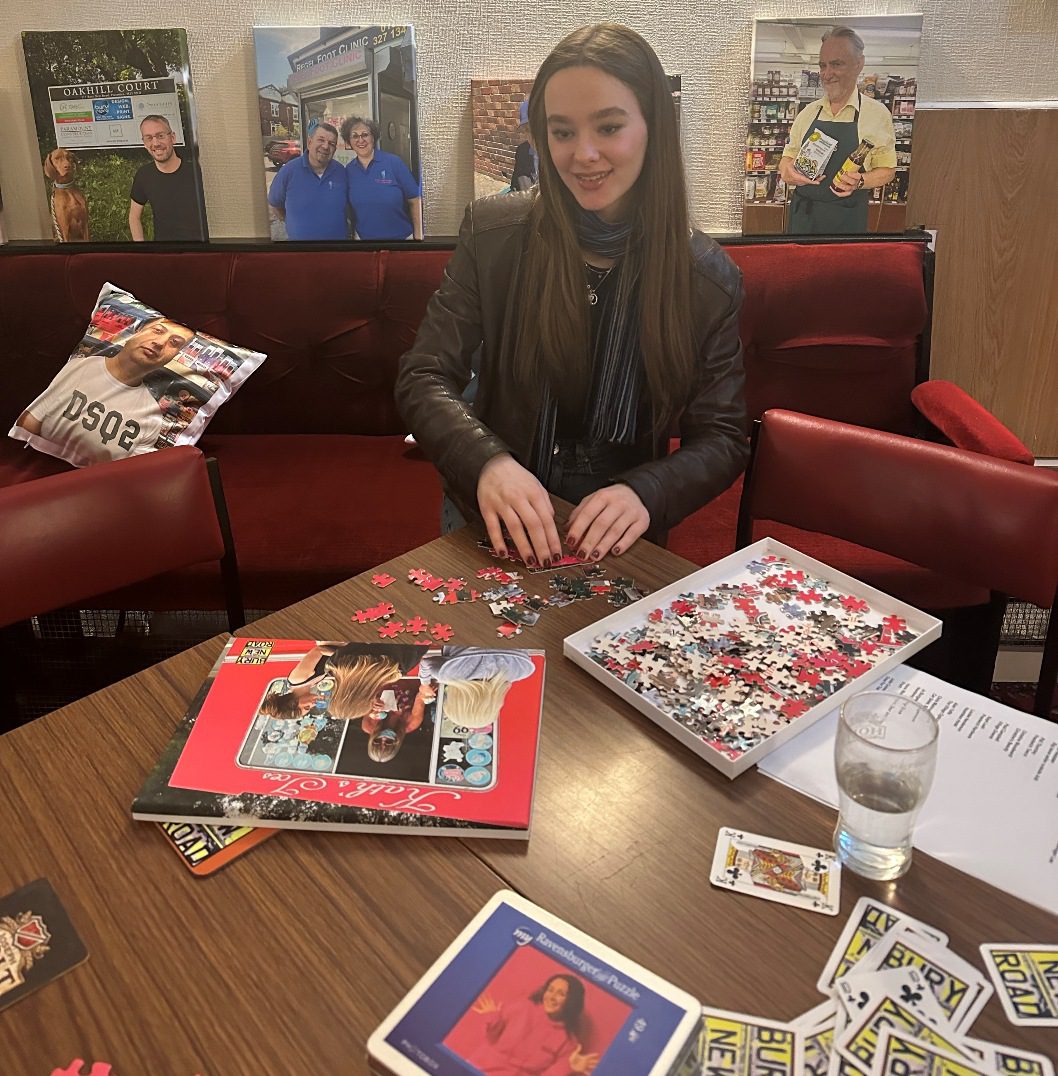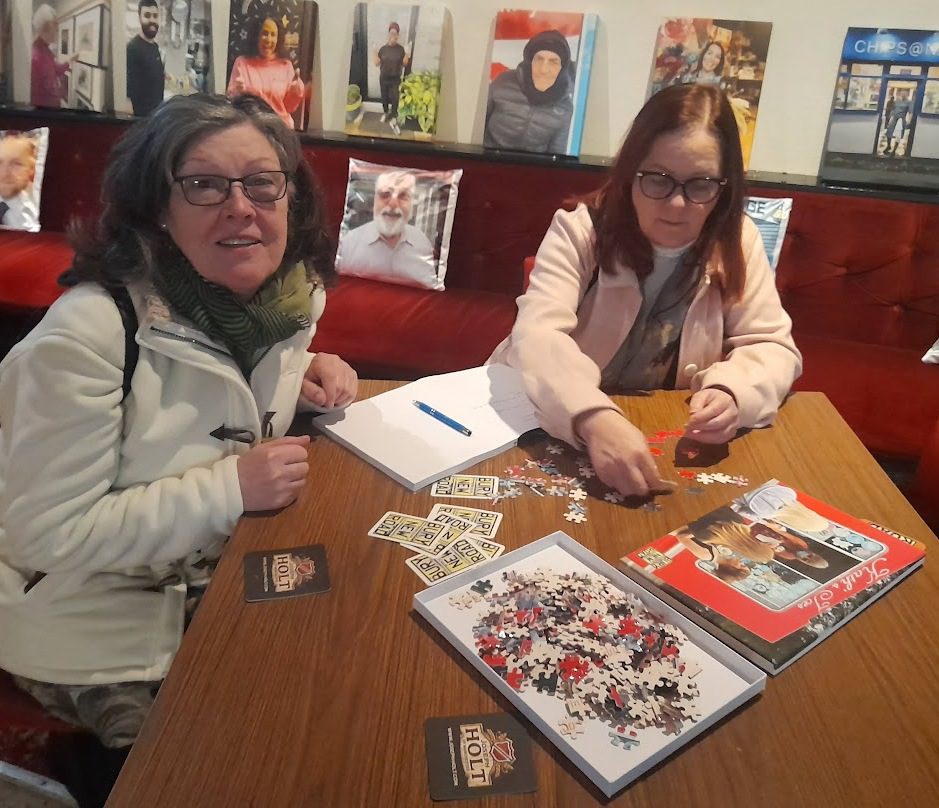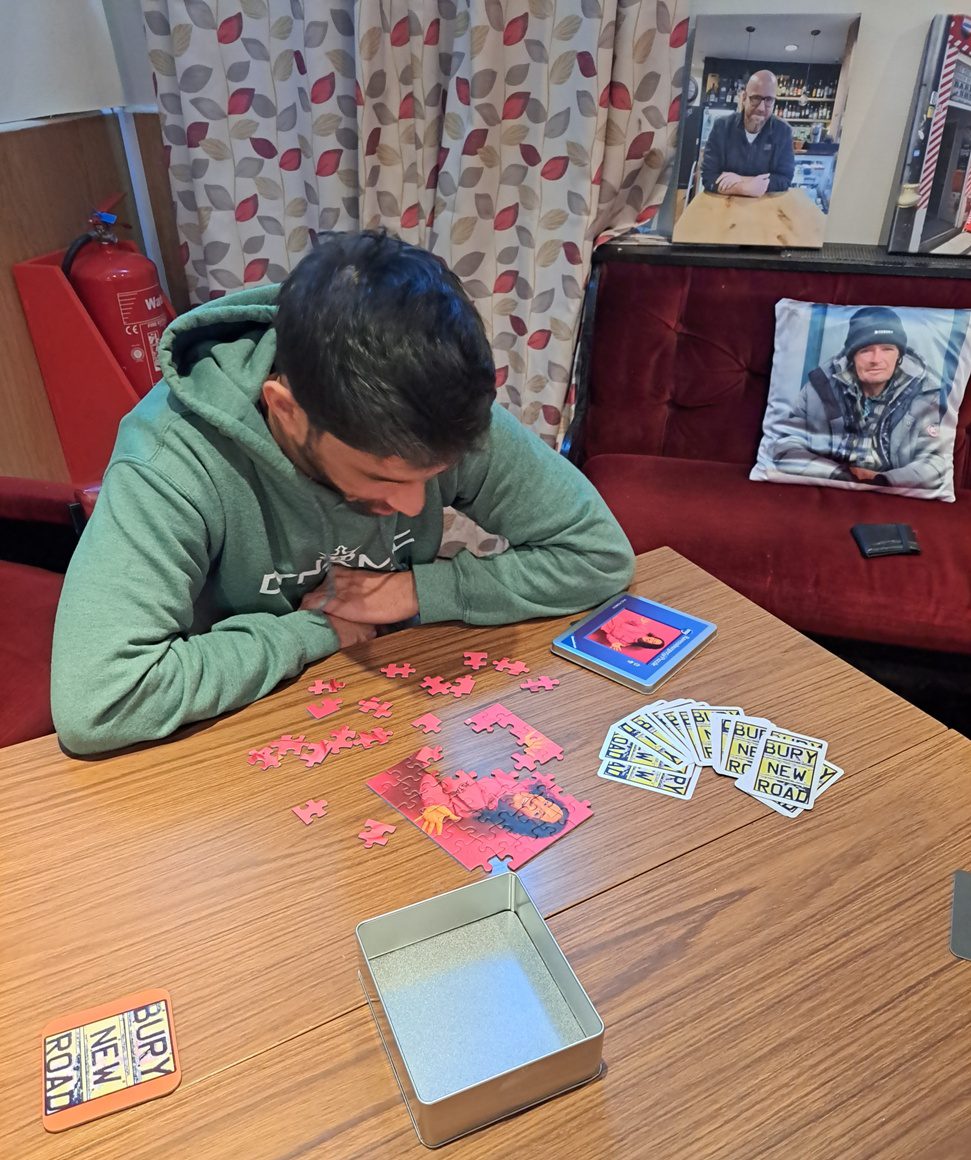 Many of those featured in the portraits came to see the results together with their families, while other visitors renewed connections with friends they hadn't seen for years.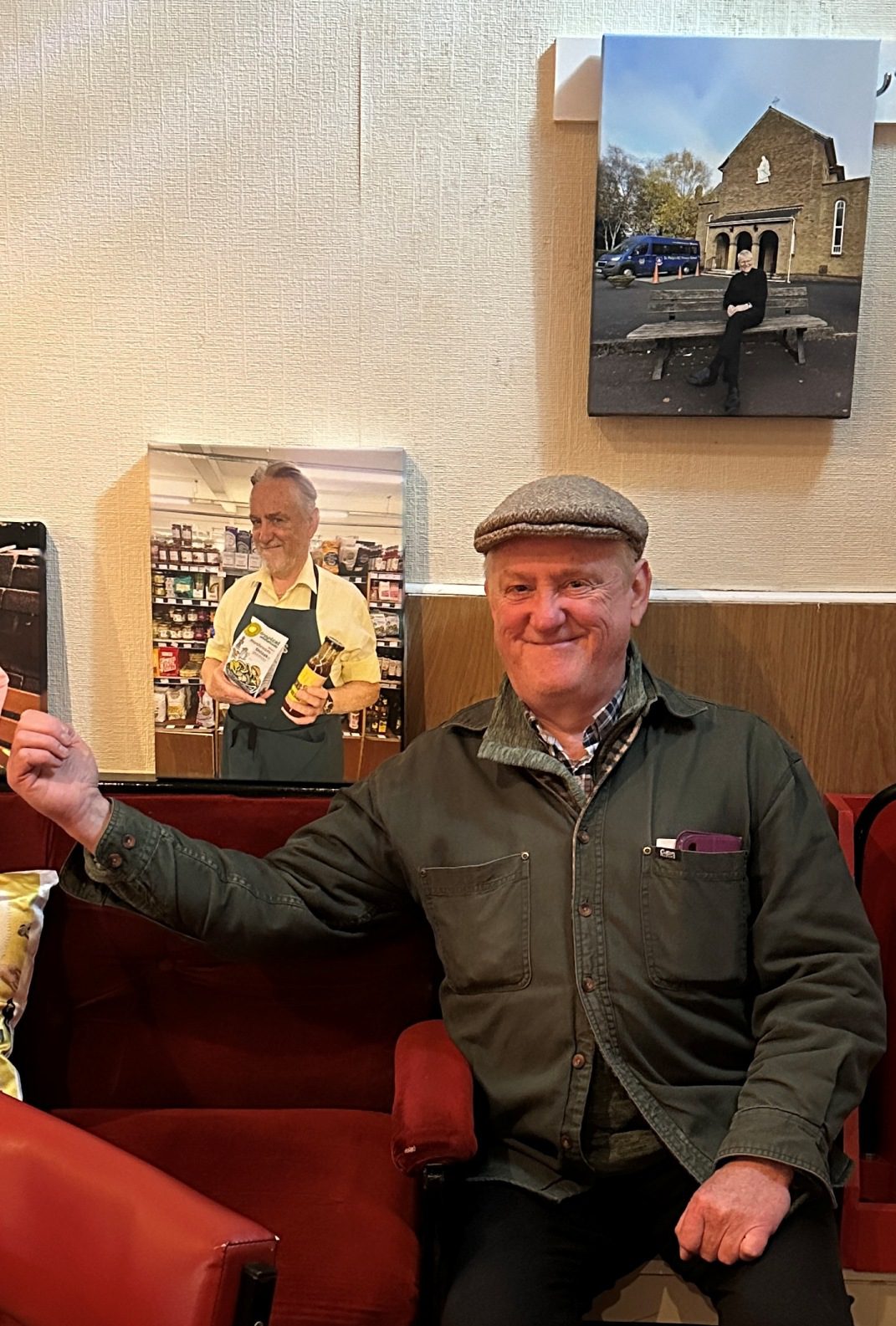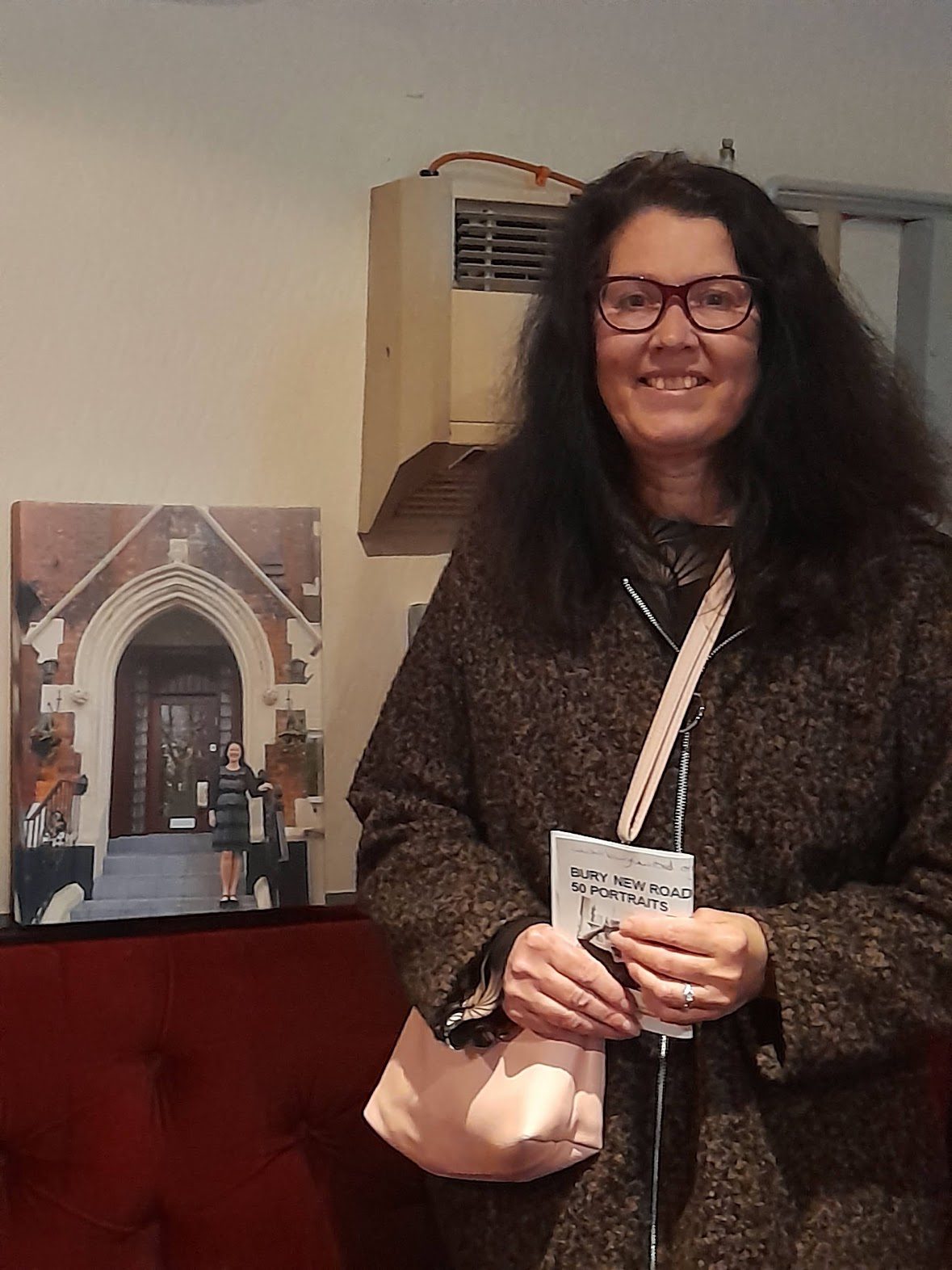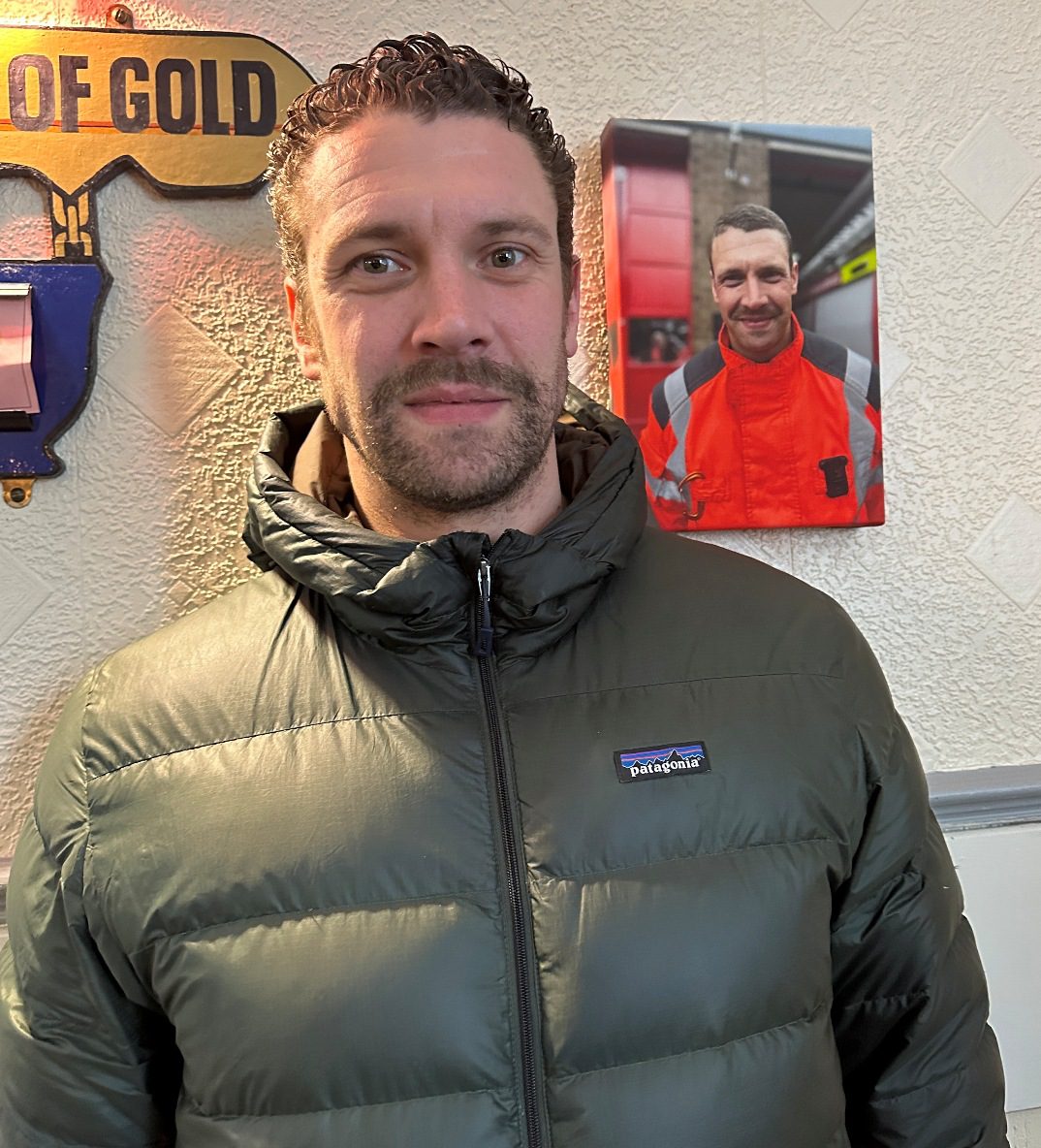 "It was fantastic to see everyone, and those in the portraits seemed to enjoy seeing themselves" says Louise Garman "It certainly felt that they were happy to be part of it, and you could see the community spirit in action.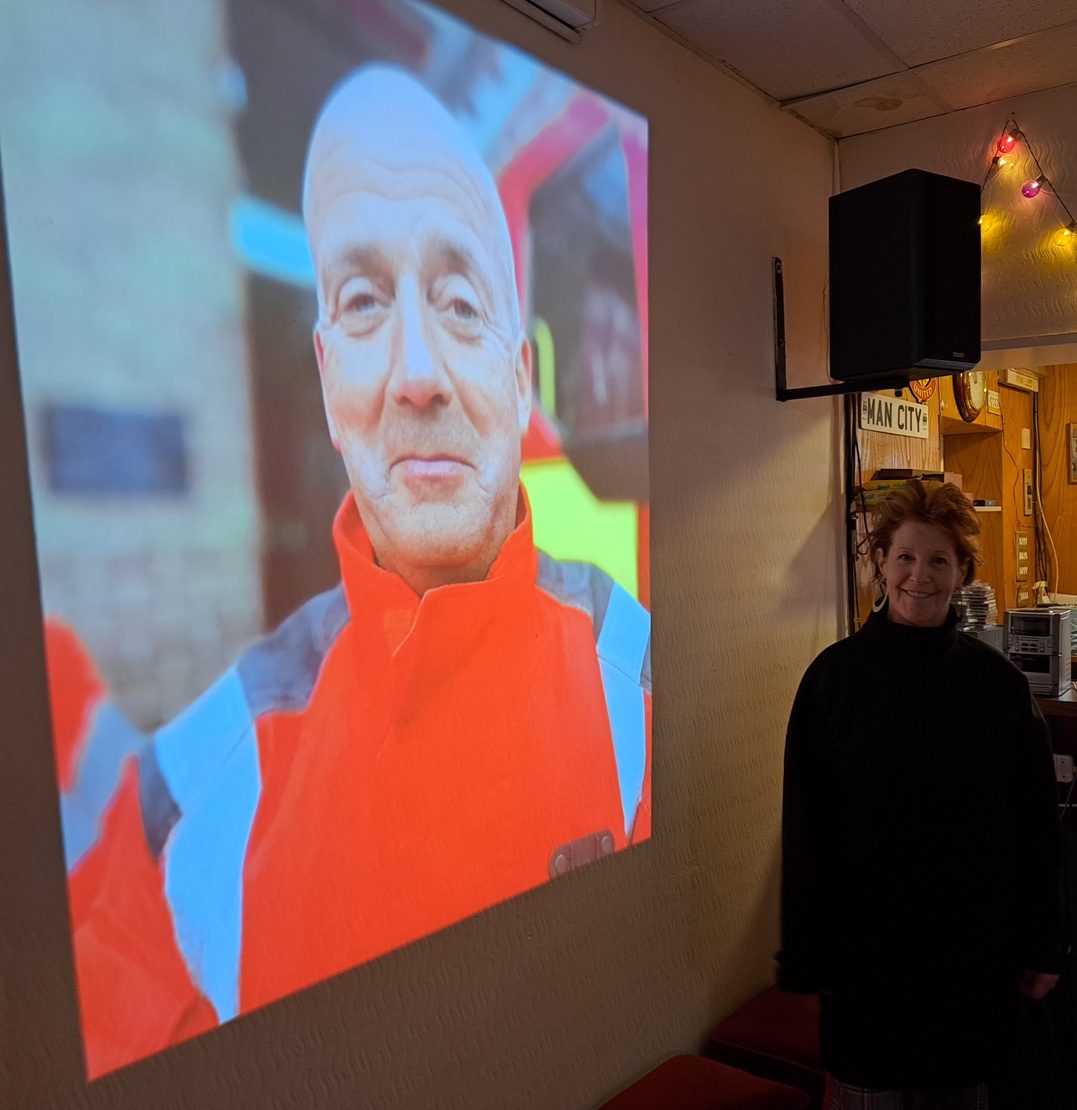 "We had really diverse people in the exhibition…rich and poor, an array of religions, cultures and occupations…and in an extraordinary way everyone gets on" she adds "We all live together and just let each other get on with it…"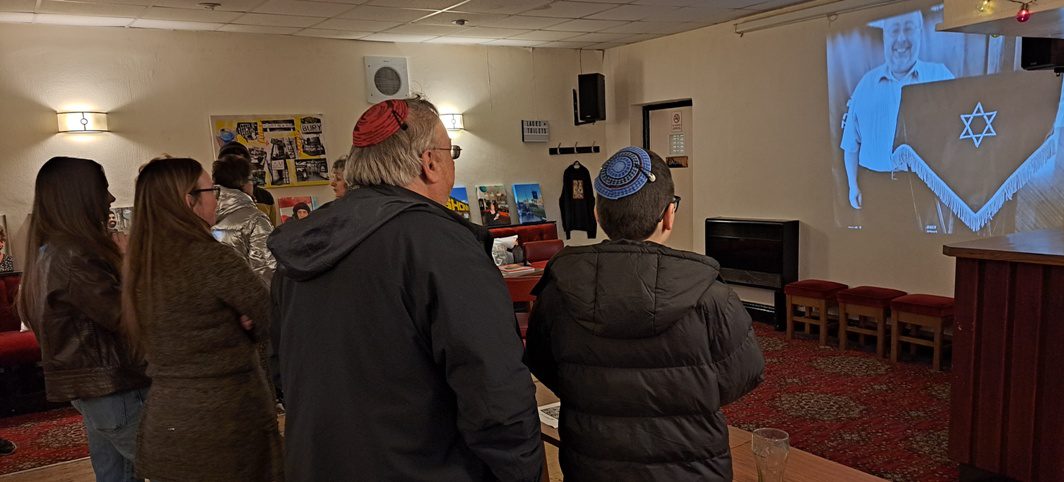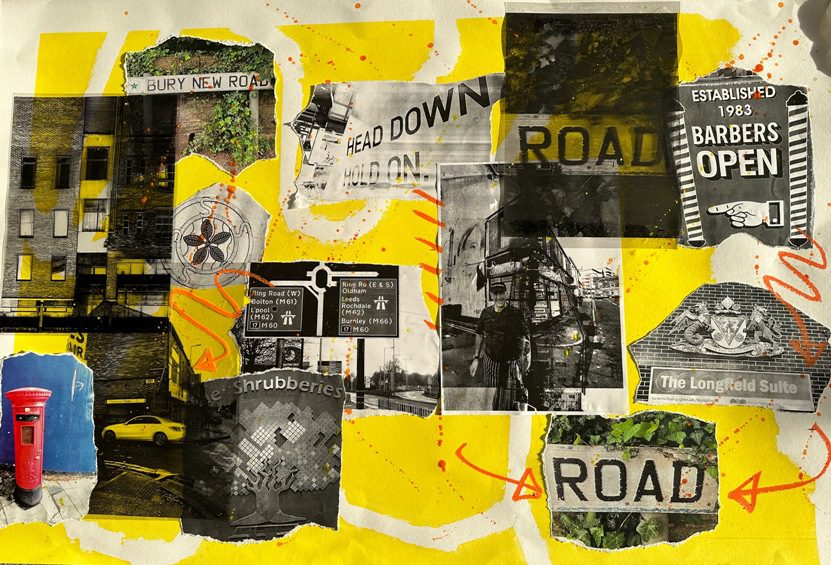 Bury New Road project co-ordinator, Stephen Kingston adds: "As the Church Institute, dating from 1902, is a great licensed social club we tried to work with the space rather than changing it, and thus we produced Bury New Road cards and drinks coasters, cushions with the portraits printed onto them and portrait jigsaws for people to complete. We tried to retain the vibe as a social community space…"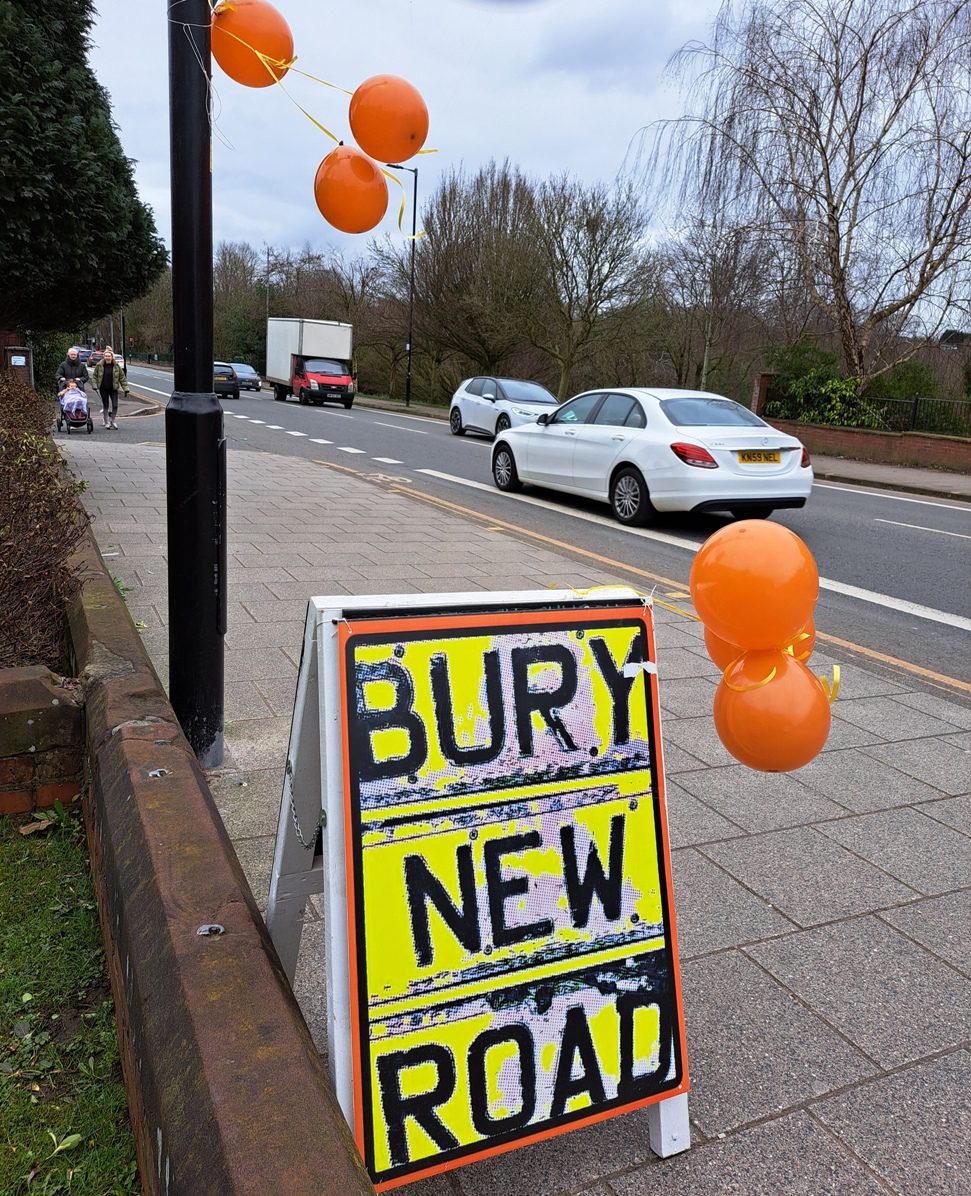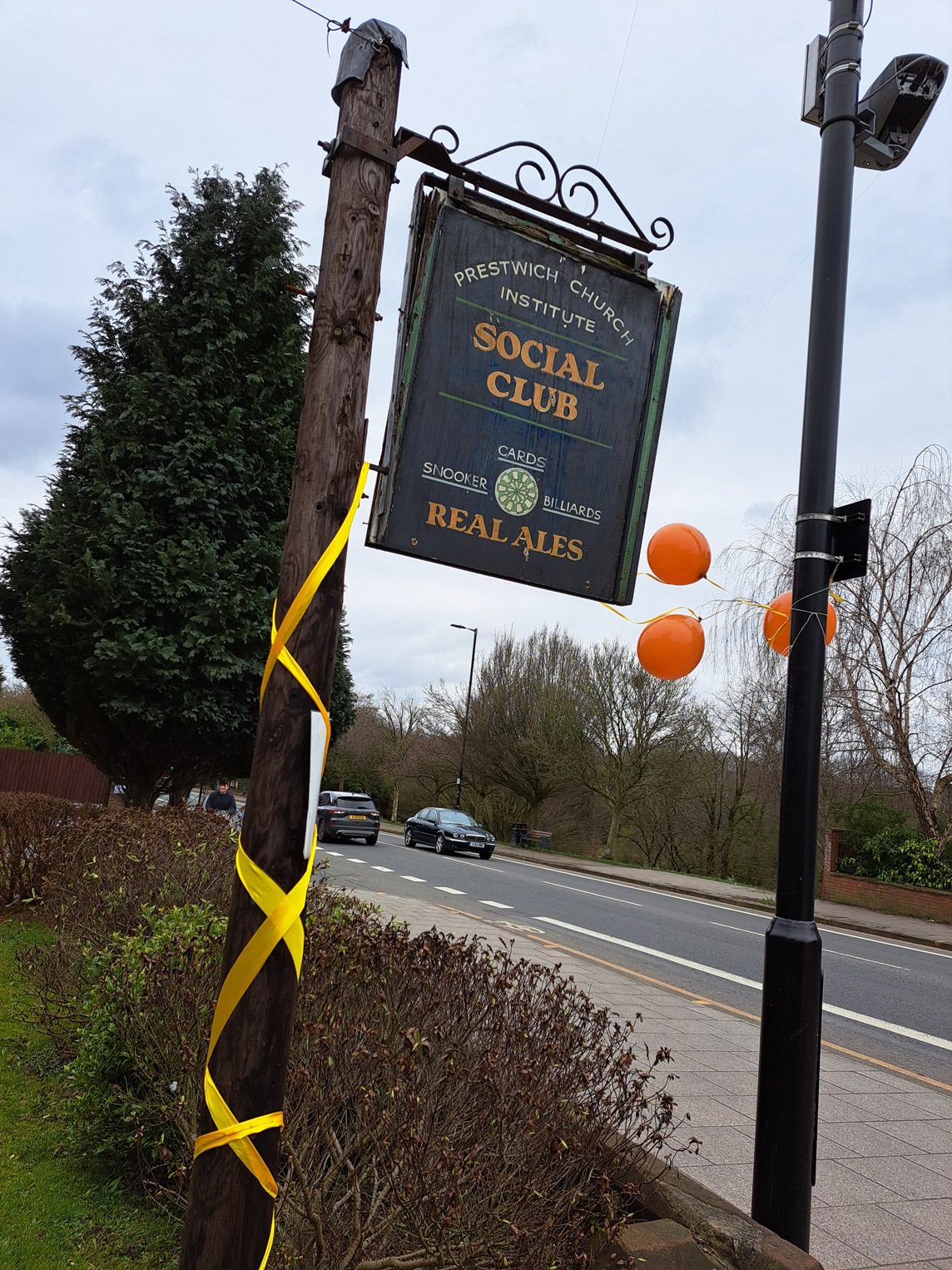 Hundreds of people attended the two day exhibition, the second public event along the stretch, following the Broughton Hub Bury New Road Festival last summer in Salford. Organisers are currently working on a third exhibition in the Strangeways area of Manchester for the very near future…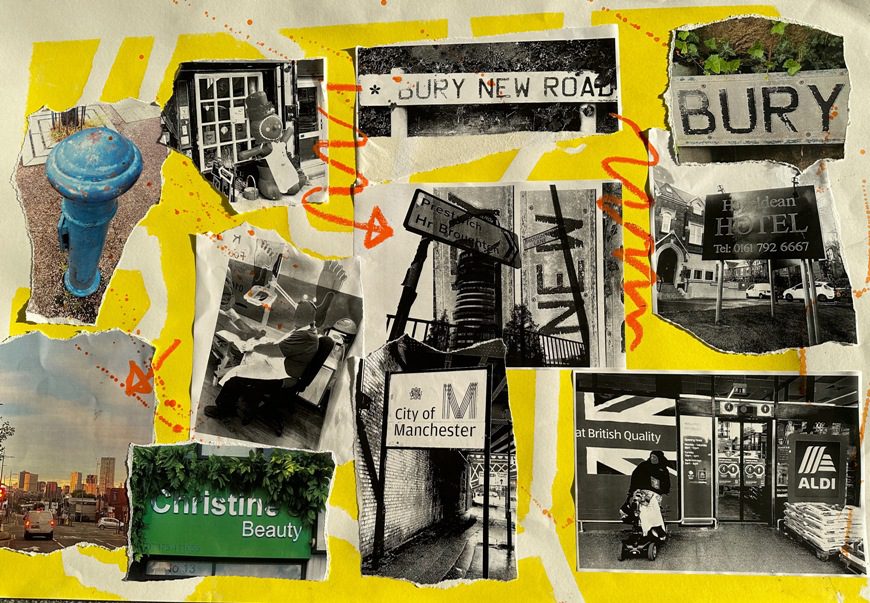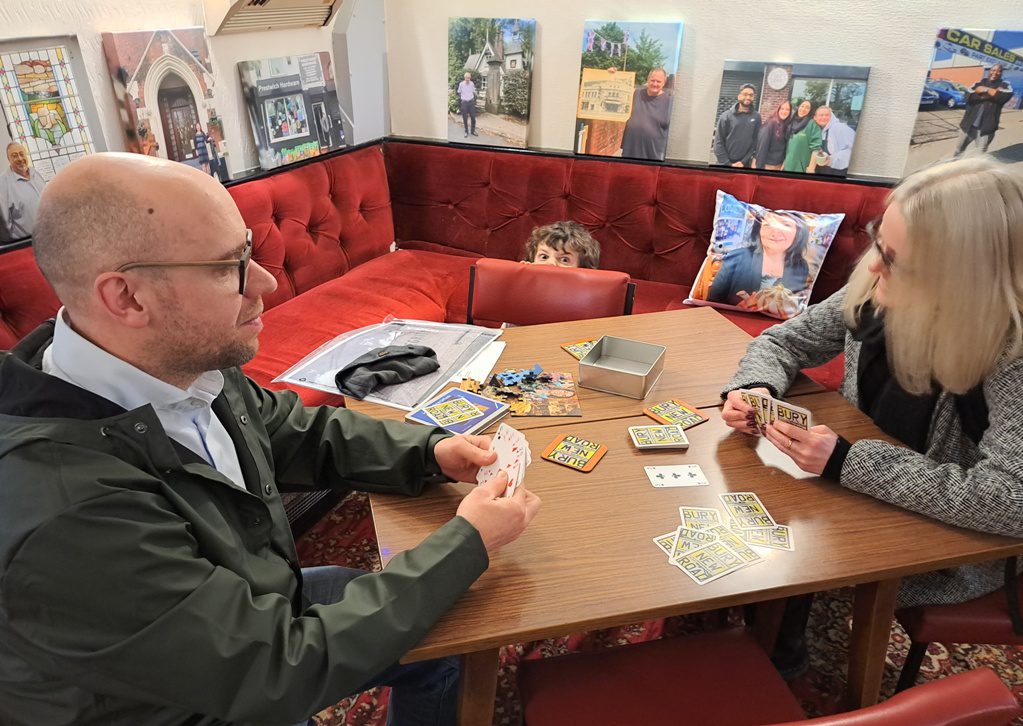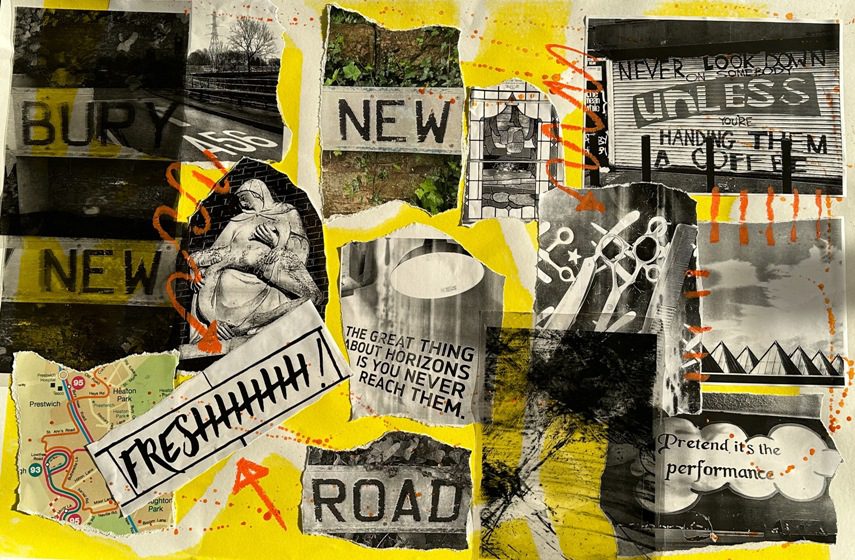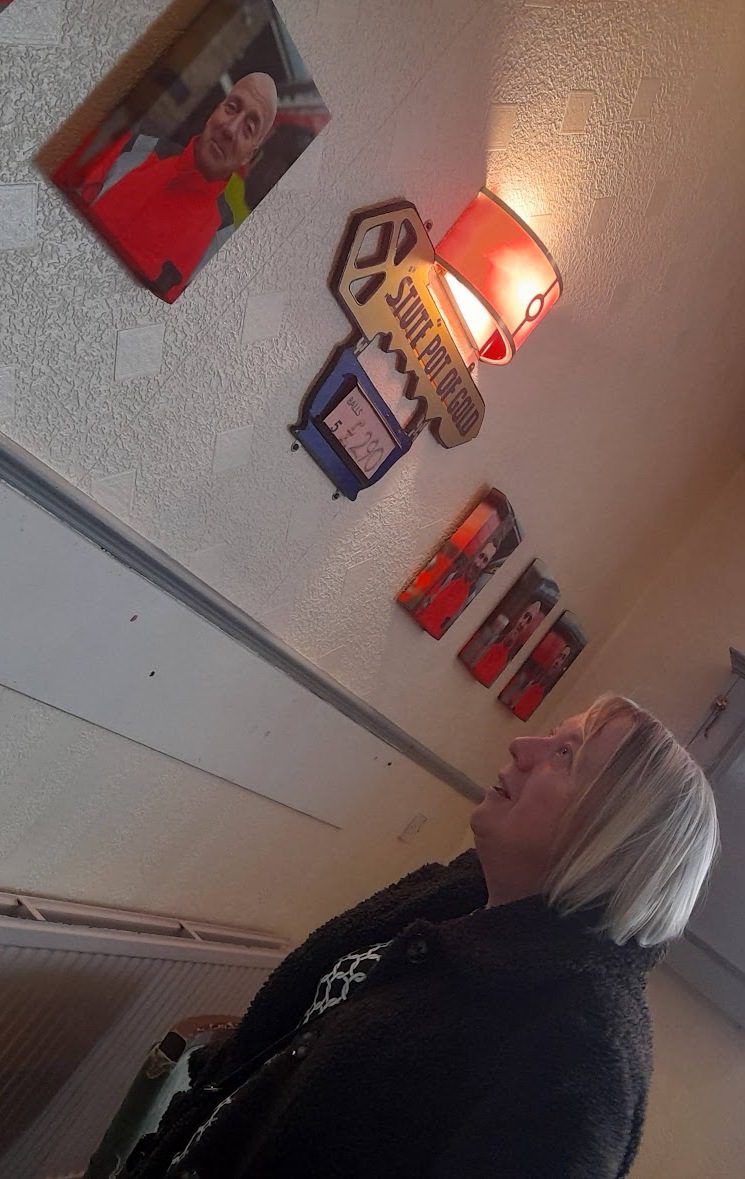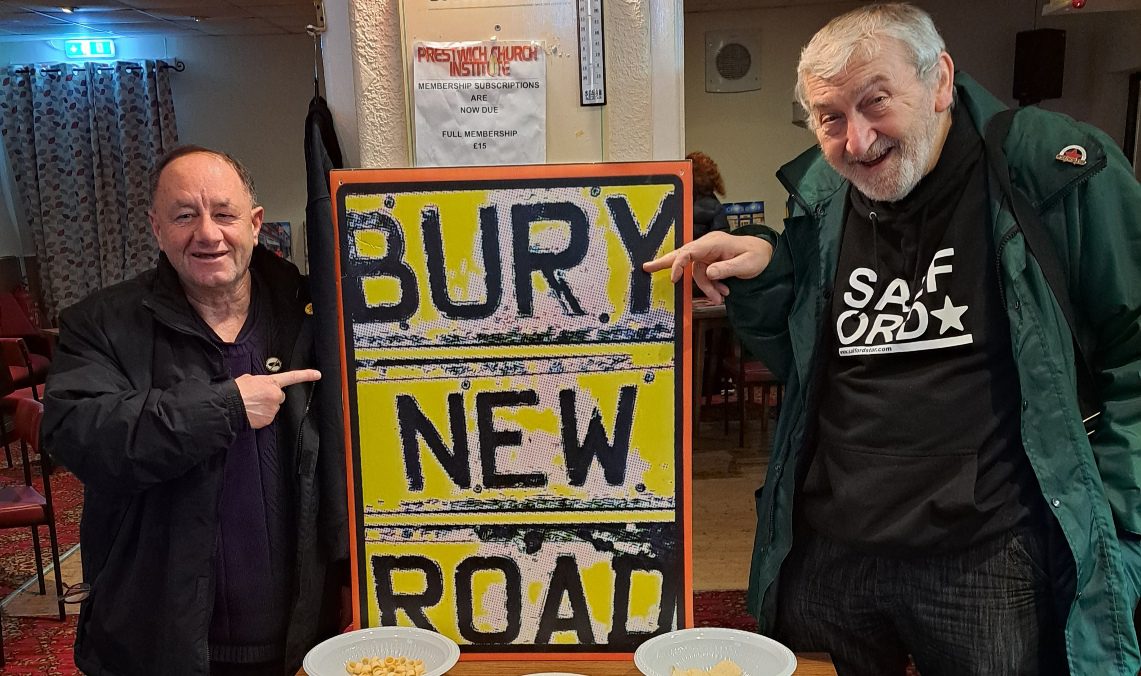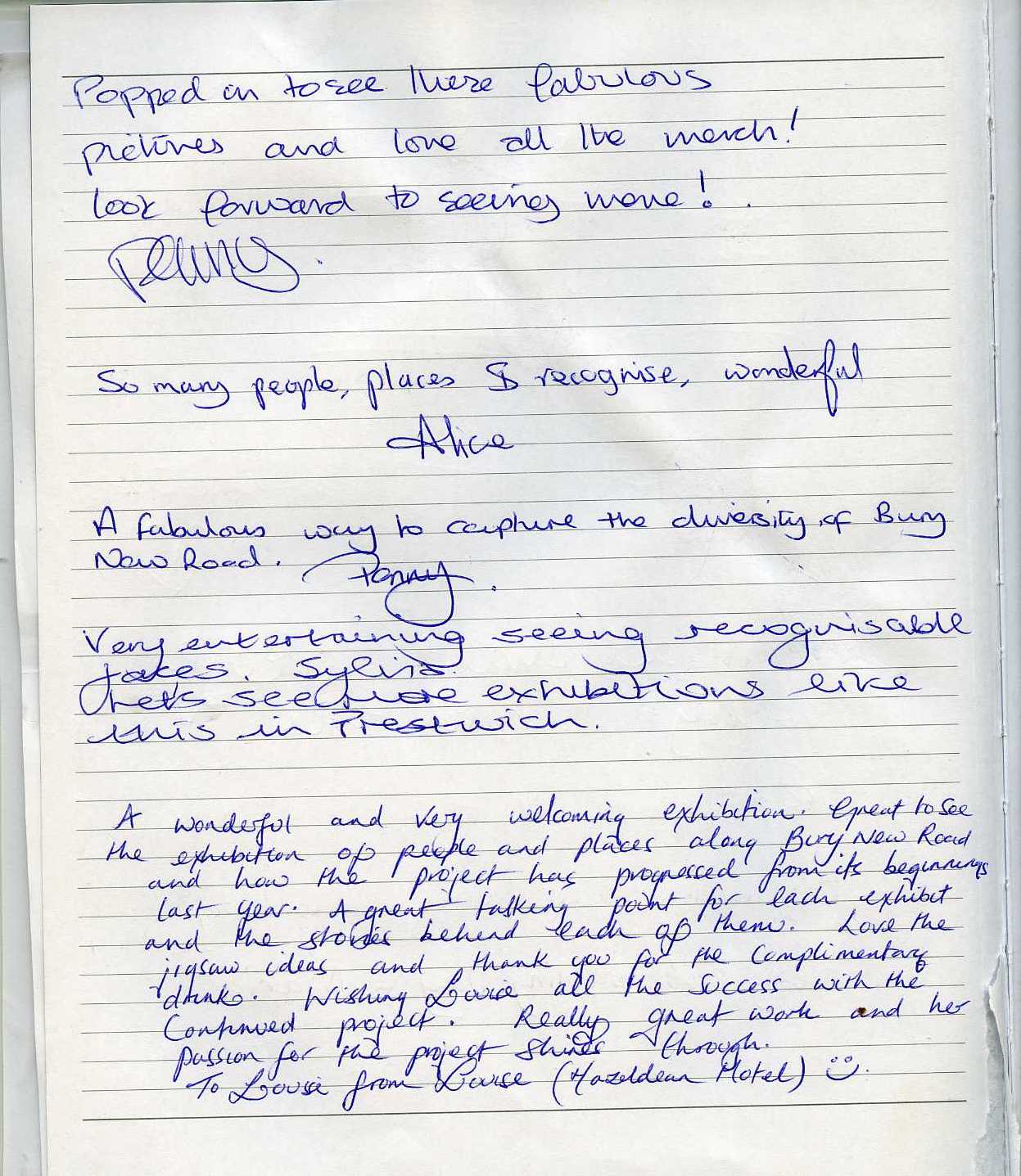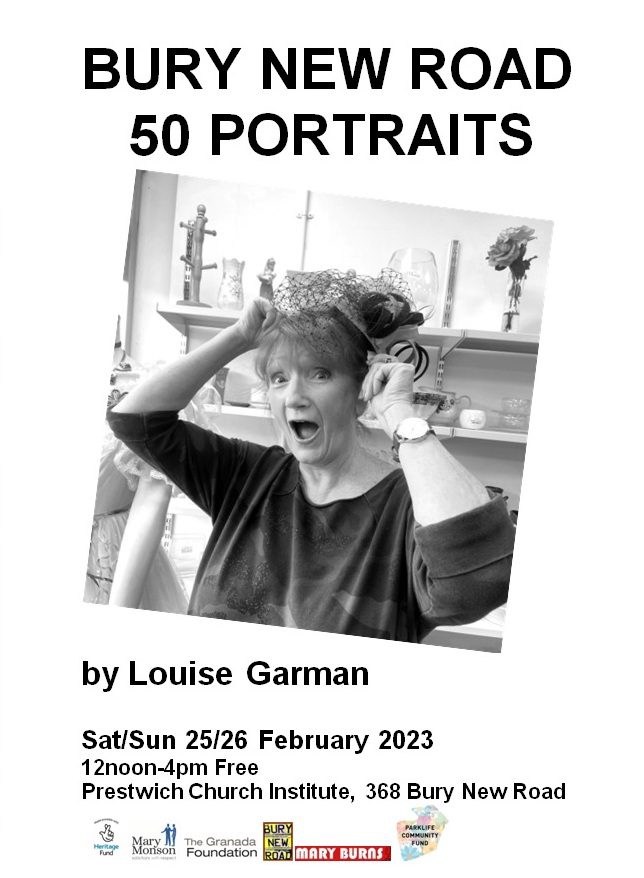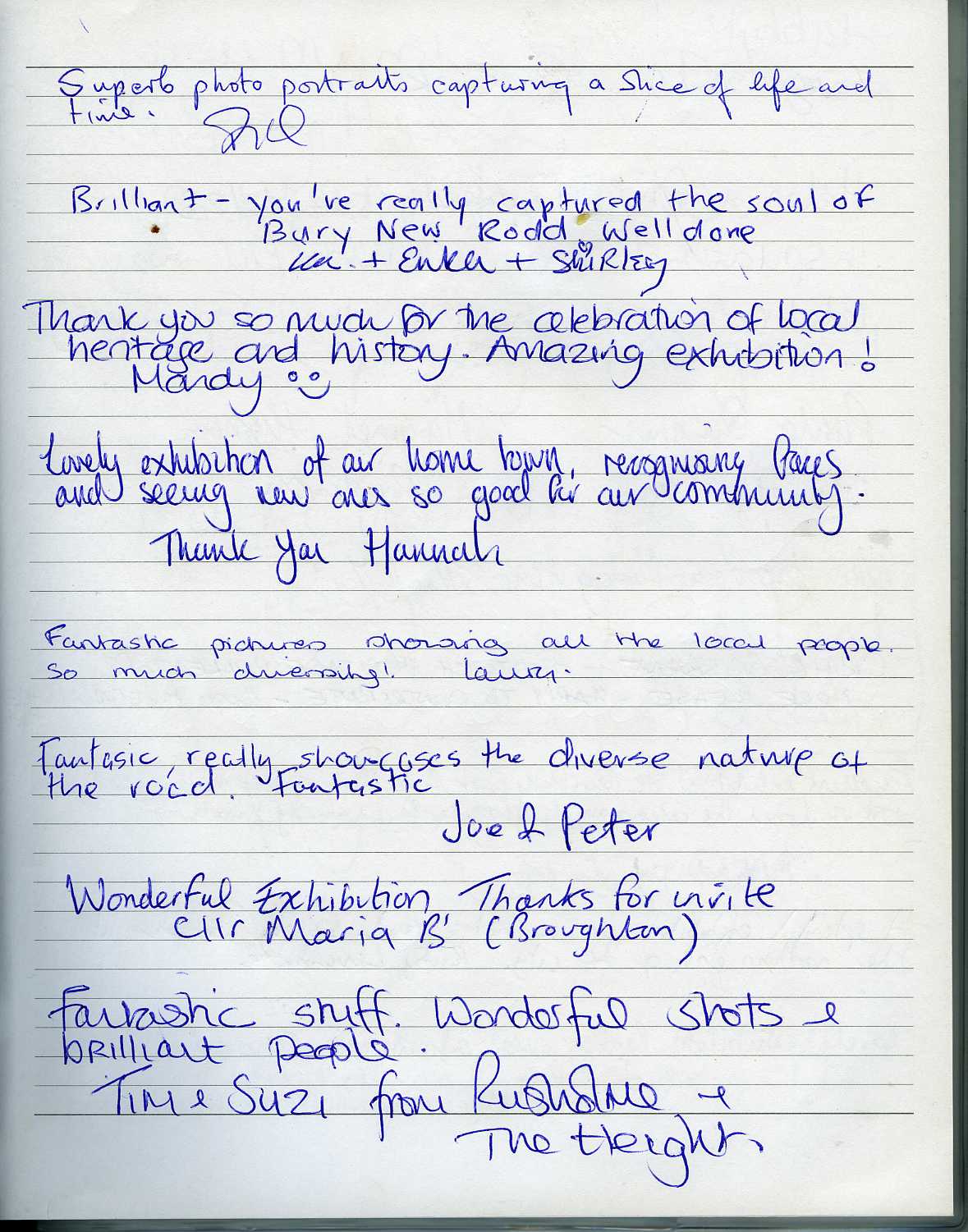 To see all of the Bury New Road portraits by Louise Garman and some of the stories behind them see the Portraits page on the Bury New Road website – click here