In Sedgley Park, hardly anyone escaped the scissors of Bernie's, a family business that spanned sixty years across three shops…Bernie's Hairdressing Salon, Hair Care By Bernies and Bernie's Barber Shop.
Here, Barry Bernstein, who with brother Geoffrey kept the business until retirement five years ago, reflects on the styles, the customers and the changes to the area…
"My father, Hymie Bernstein, started in Leeds and opened our first shop at 13A Bury New Road in 1959 when I was twelve. It started because my grandfather was a tailor, so my father went to work for him but made a mess of some lining for a coat. He was told to get out, he'd never make a tailor, and went next door to the barber shop and learned to cut hair.
He worked for Macky Davies at the top of Waterloo Road, and there were loads of Jewish barbers in the Fifties and Sixties. It was a Jewish trade…making clothes and hairdressing. He was a barber in the army during war time, until he opened his own shop called Bernie's. There was a barber at the old Odean cinema called Frost who was there before us, and another in George Street, called Fish, and another on Kings Road. They weren't very happy, as it was two or three steps up from a normal barber shop, more modern.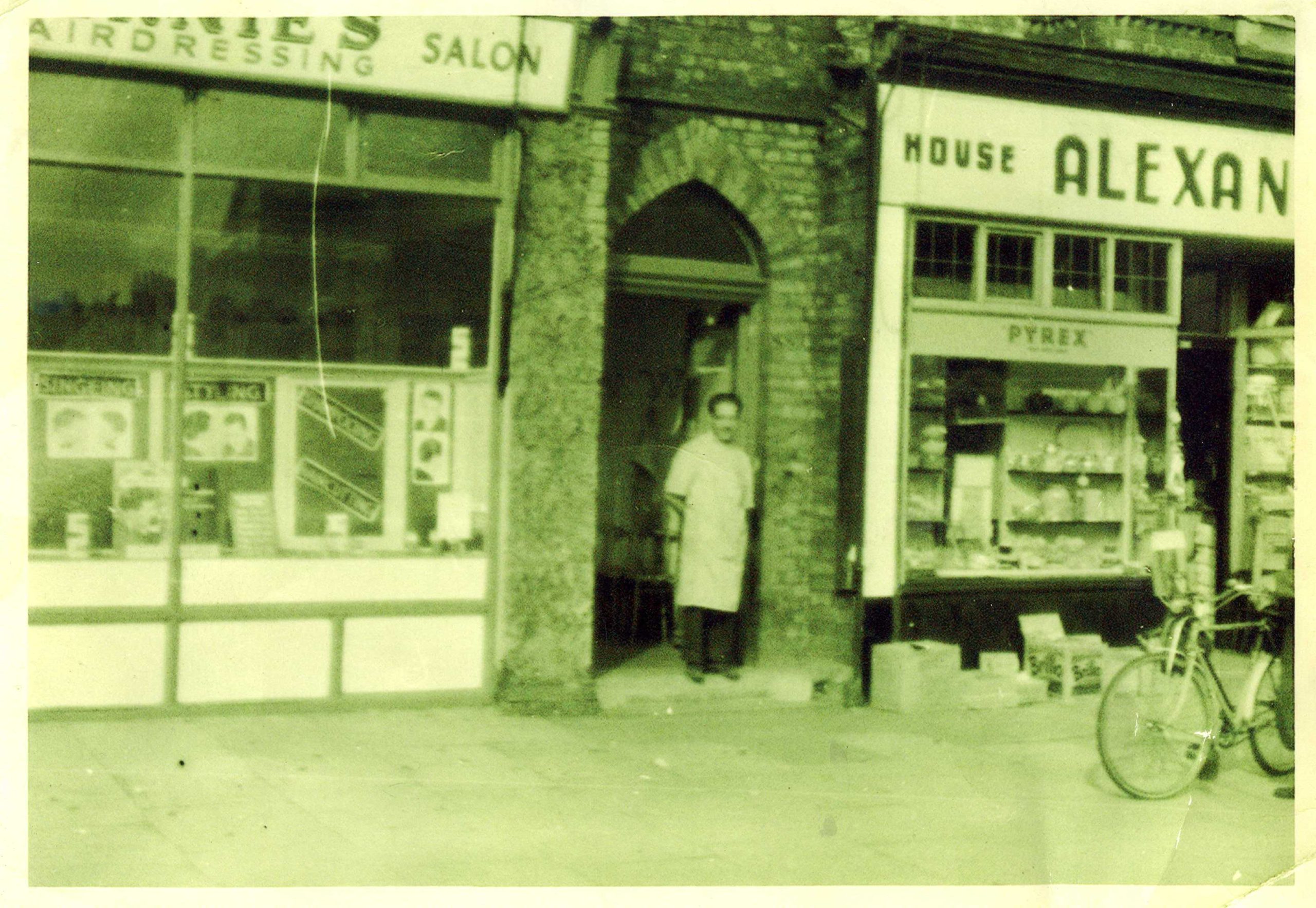 I started working there in 1962 at a very young age, sweeping the floor and shampooing. In those days, if your dad had a business you were in it. No A levels or O levels; out of Hey's Road School and straight into work…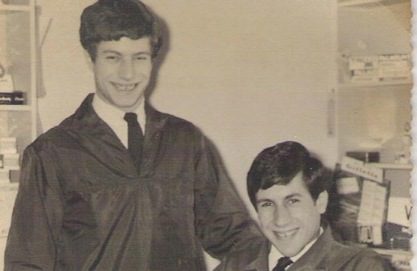 It was a predominantly Jewish area and we never opened on Saturdays, only Sundays, while nothing ever happened on the festivals so we also closed. Nearly every shop was a food shop in the Sixties and all busy…three or four bakers, a kosher butcher, a very busy grocery shop…However, slowly but surely everyone started moving from Sedgley Park to Prestwich, Whitefield and Sunnybank.
There was also a very big community in Waterloo Road, and when they knocked it down, some went to Hulme and some went up to Hillock Estate. They split the community up and over the years it just changed, and more and more different religions came in; a lot of Jewish shops closed and a lot of Chinese and Asian shops opened. Ours was a mainly Jewish clientele and it went from one hundred per cent to fifty-fifty.
Once a month, twenty to thirty recruits used to come in from the Police College and we were told not to listen to them, just to 'cut it all off', and some of them went out crying because it was the seventies and long hair was in.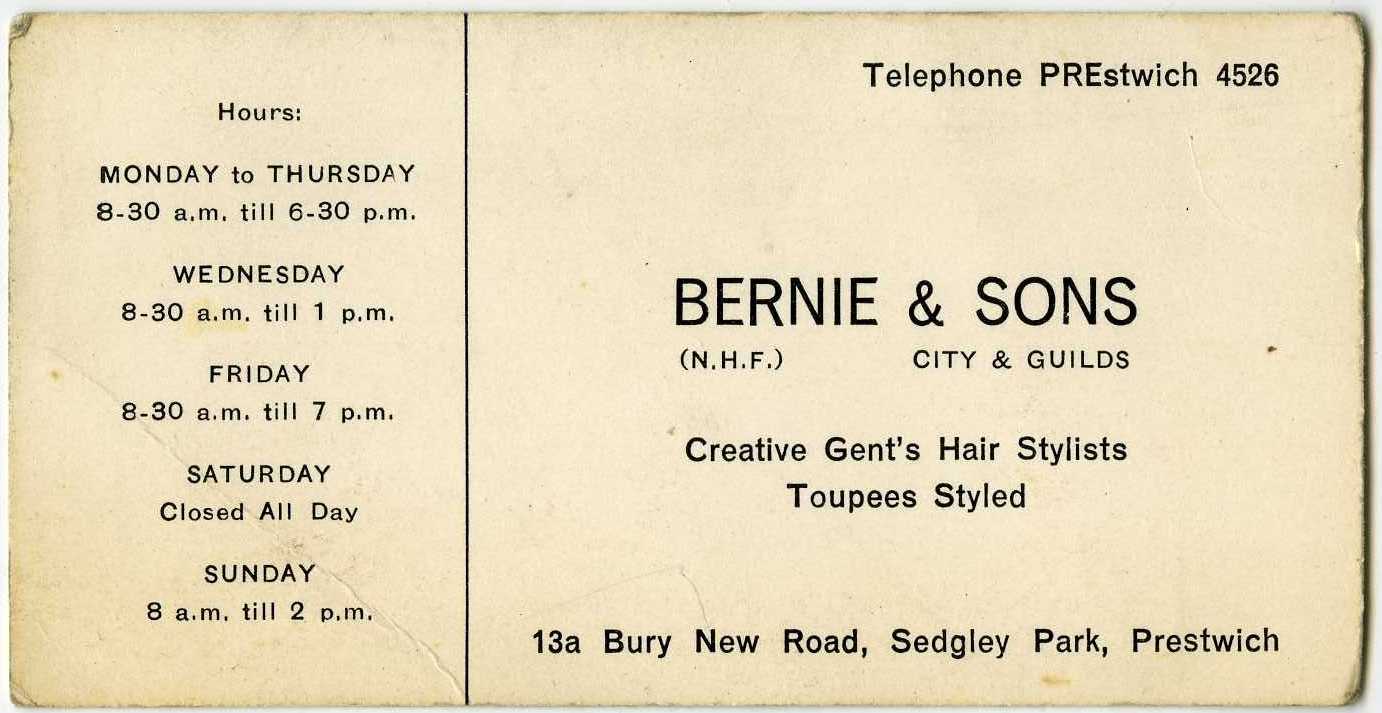 When I first started it was short back and sides, then the Beatles era came in during the Sixties and the hair dressing business changed. The older fellas had to finish because they just couldn't cope with long hair. I started as the Beatles started so I could do both.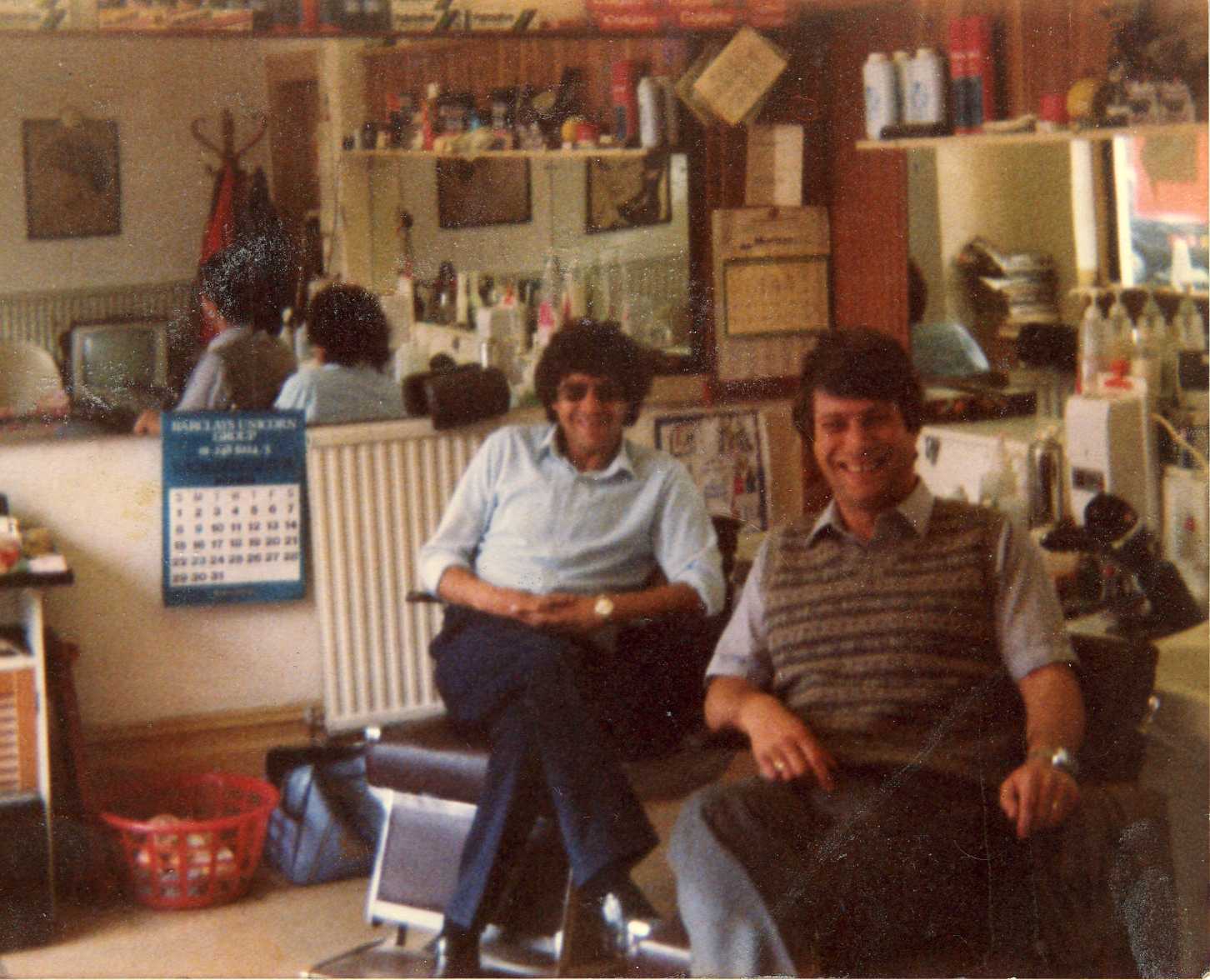 In 1984 we moved to 51 Bury New Road, near to where Kosher Foods was, now Shefa Mehadrin.  Some of our customers over the years have included film director Mike Leigh, the Bishop of Manchester Stanley Booth Clibborn and the head of the Beth Din, Radio 1 DJ Gary Davies, Bernard Youens from Coronation Street, a few City and United players and Little and Large. Eddie Large lived in Bury and my brother Geoffrey knew them and they started coming into the shop, and the local kids would go wild.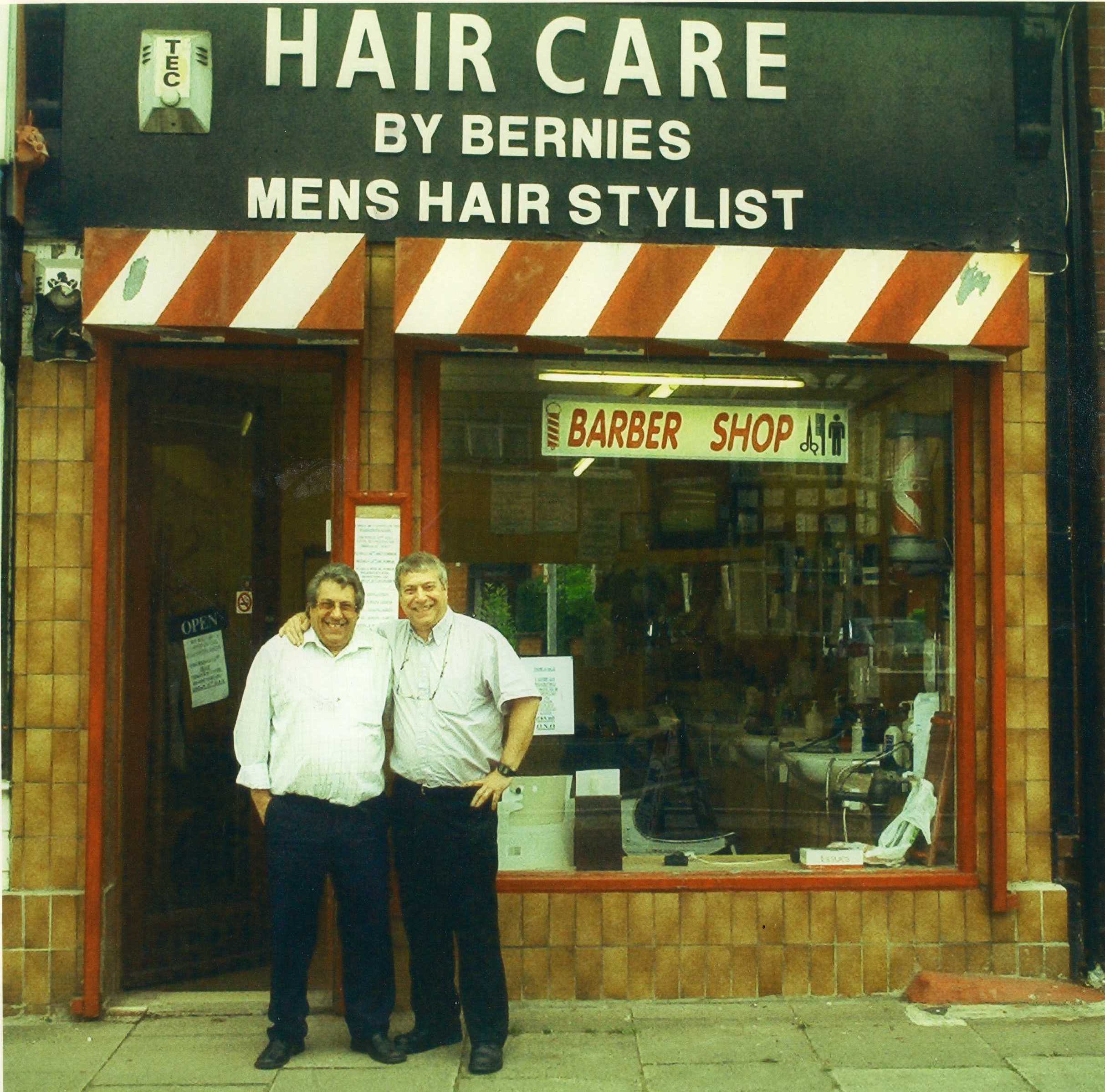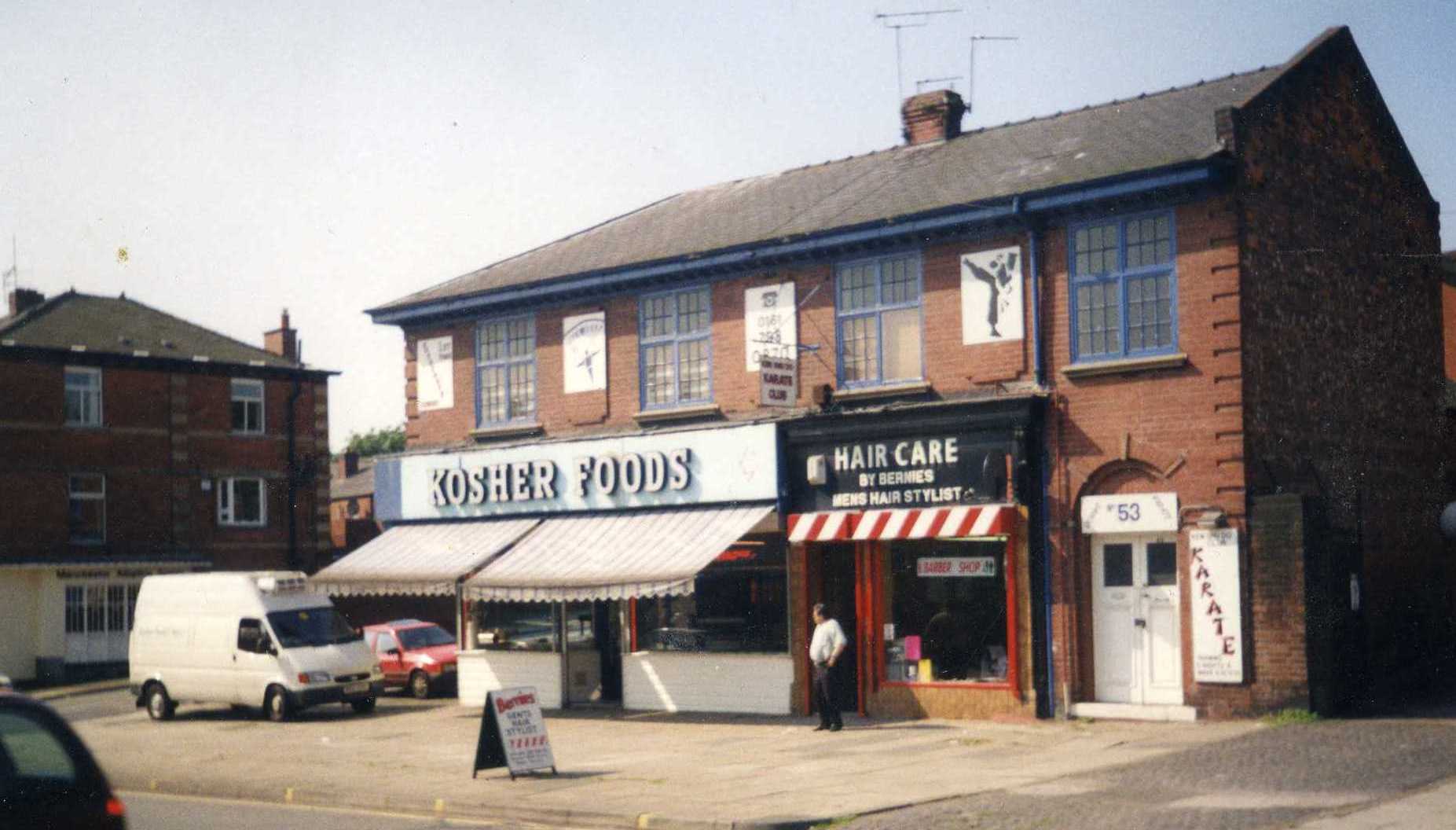 The worst thing that happened was a fellow who came in for a haircut, went out and dropped dead. But most of the time we were telling jokes all day long; we must have told the same story to lots of customers.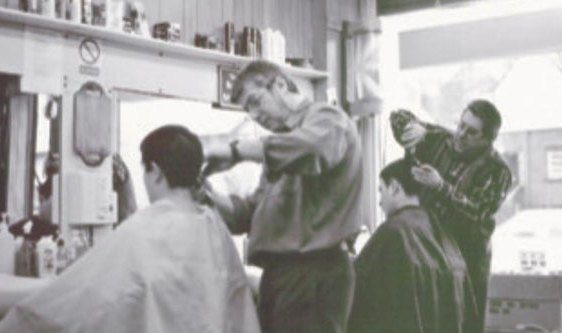 Later, in 2013, we moved back to 11A Bury New Road, near to where we started, and stayed until I retired five years ago in 2018. We lasted over fifty years and made a living. Now, there's a revival of Jewish shops in Sedgley but it's different. It's the Chasidic, shops.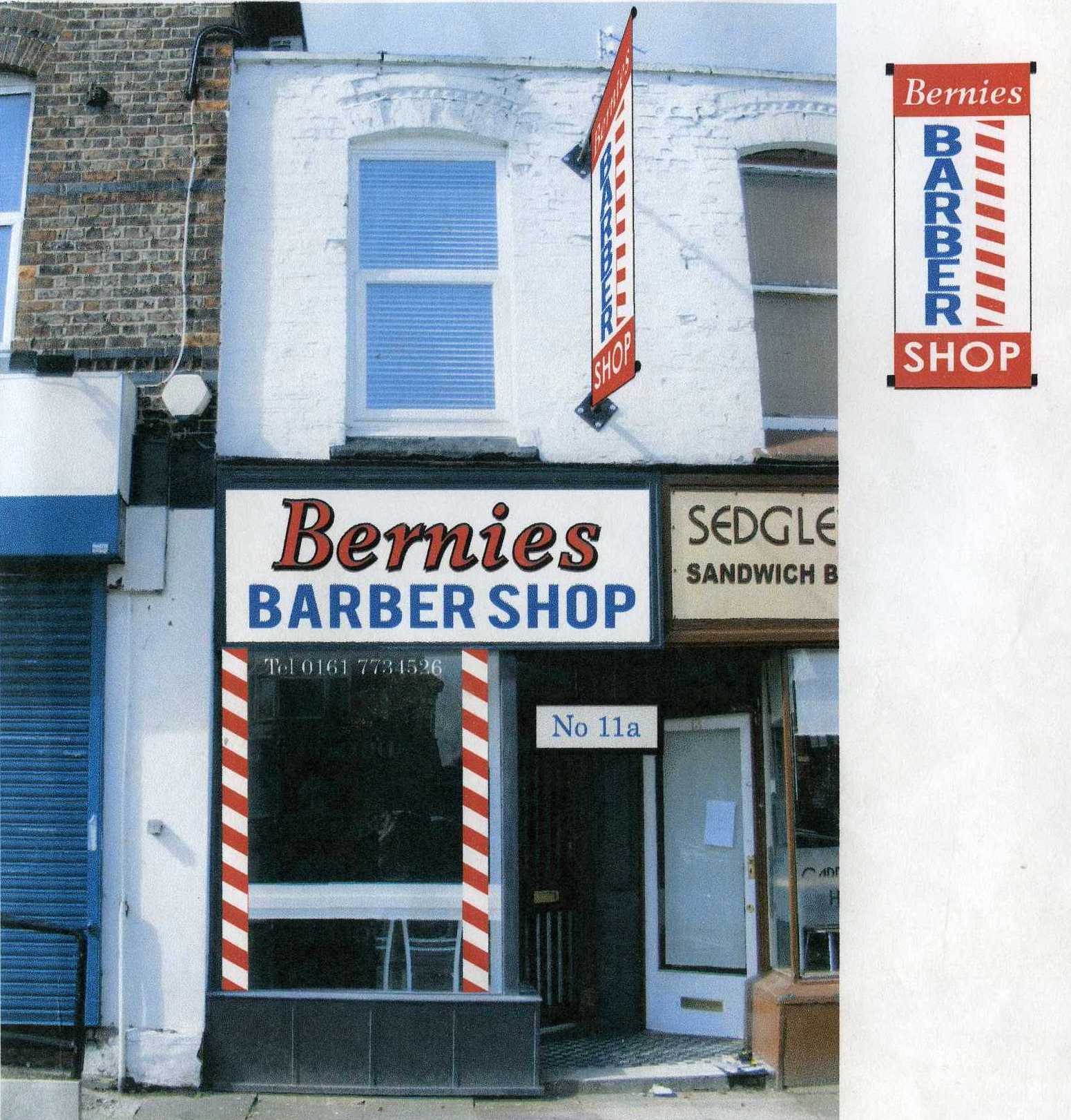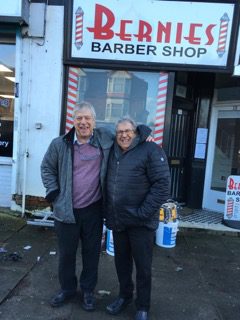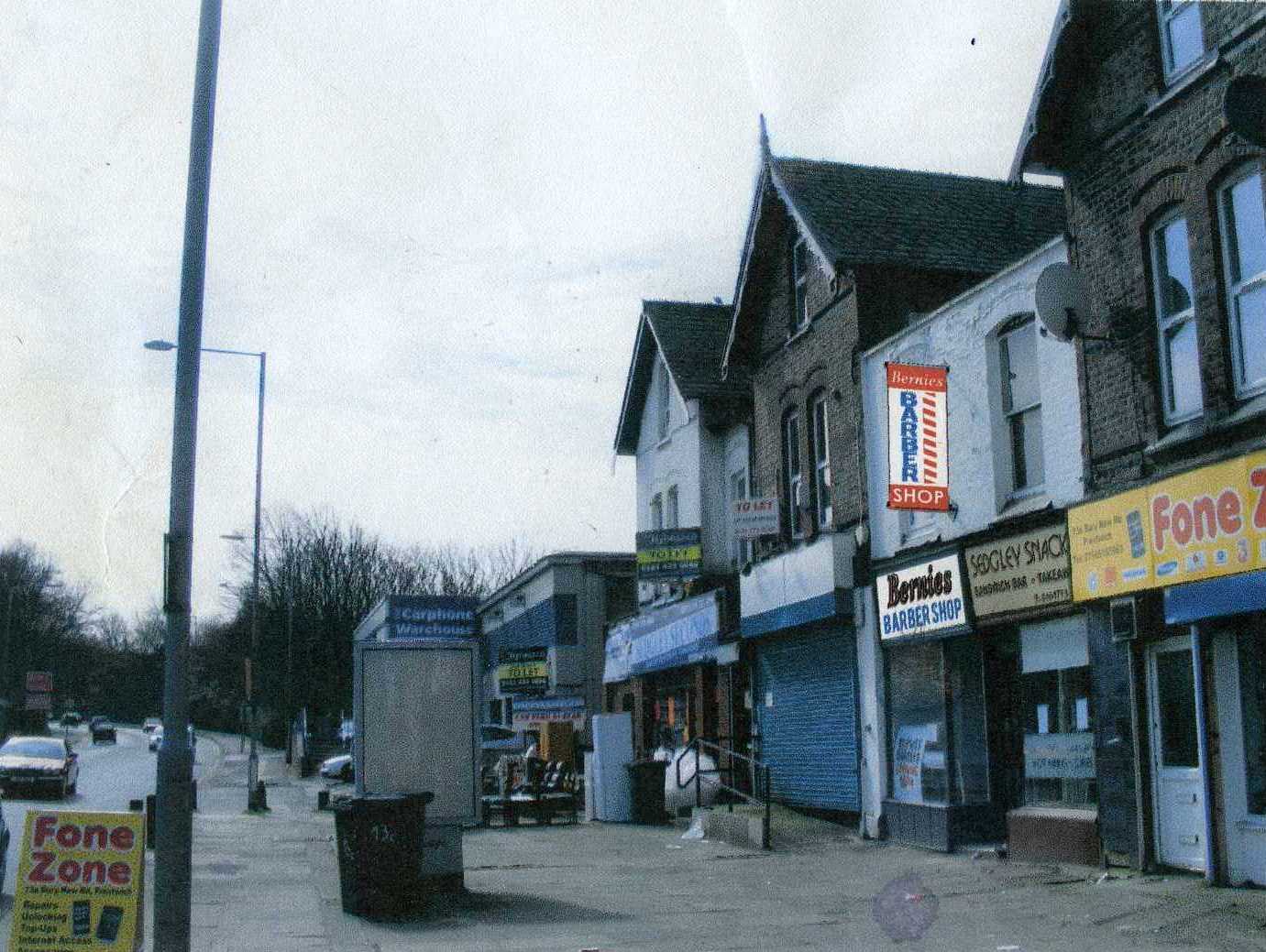 I never worked out how many haircuts I did, although my brother tried to…I think everyone's sat on our red bench that goes across the barber shop chair for children and I've still got one of them at home. The worst hair fashion was where it was long hair on top, shaved sides and lines shaved in. Only the other day my grandson made me do it. The last time I did it was forty years ago!
Meanwhile, the original hydraulic chairs we bought in 1962 cost £50 each and we had three. When we moved we got £750 for them. Companies recover them and sell them on. A firm came from Leicester when we were closing the second shop and bought our old hot towel steaming machine which we used in the Sixties for shaves, plus our hand clippers and cut throat razors. It's all now considered 'retro'…"