Last night the Bury New Road project premiered its short film, Alevai, in the old synagogue at Manchester Jewish Museum to a packed audience.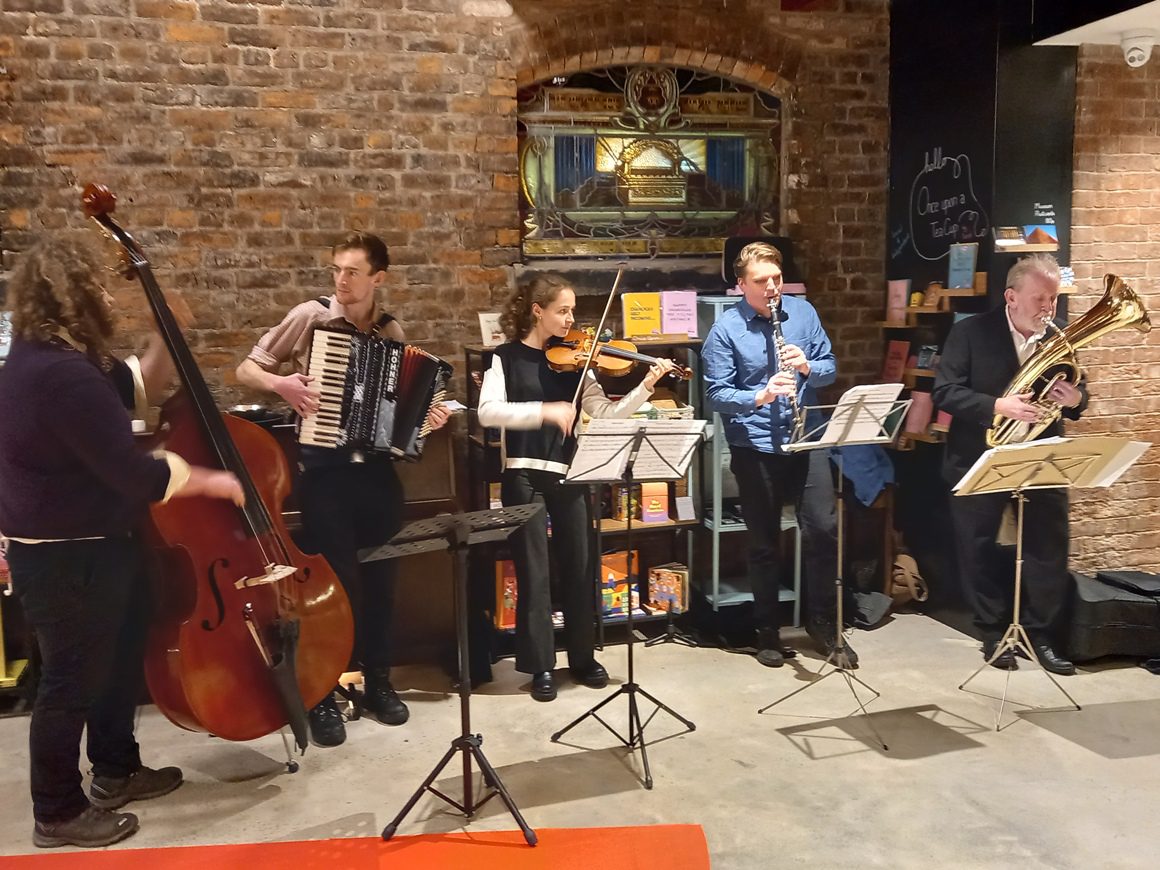 The short film, directed by Rafe Conn, and featuring Nigel Pivaro mainly behind the camera trying to get to grips with Yiddish, aims to give an amusing, and sometimes poignant, slice of life on Bury New Road as seen through the eyes of the ten women from the Jewish women's group, Alevai.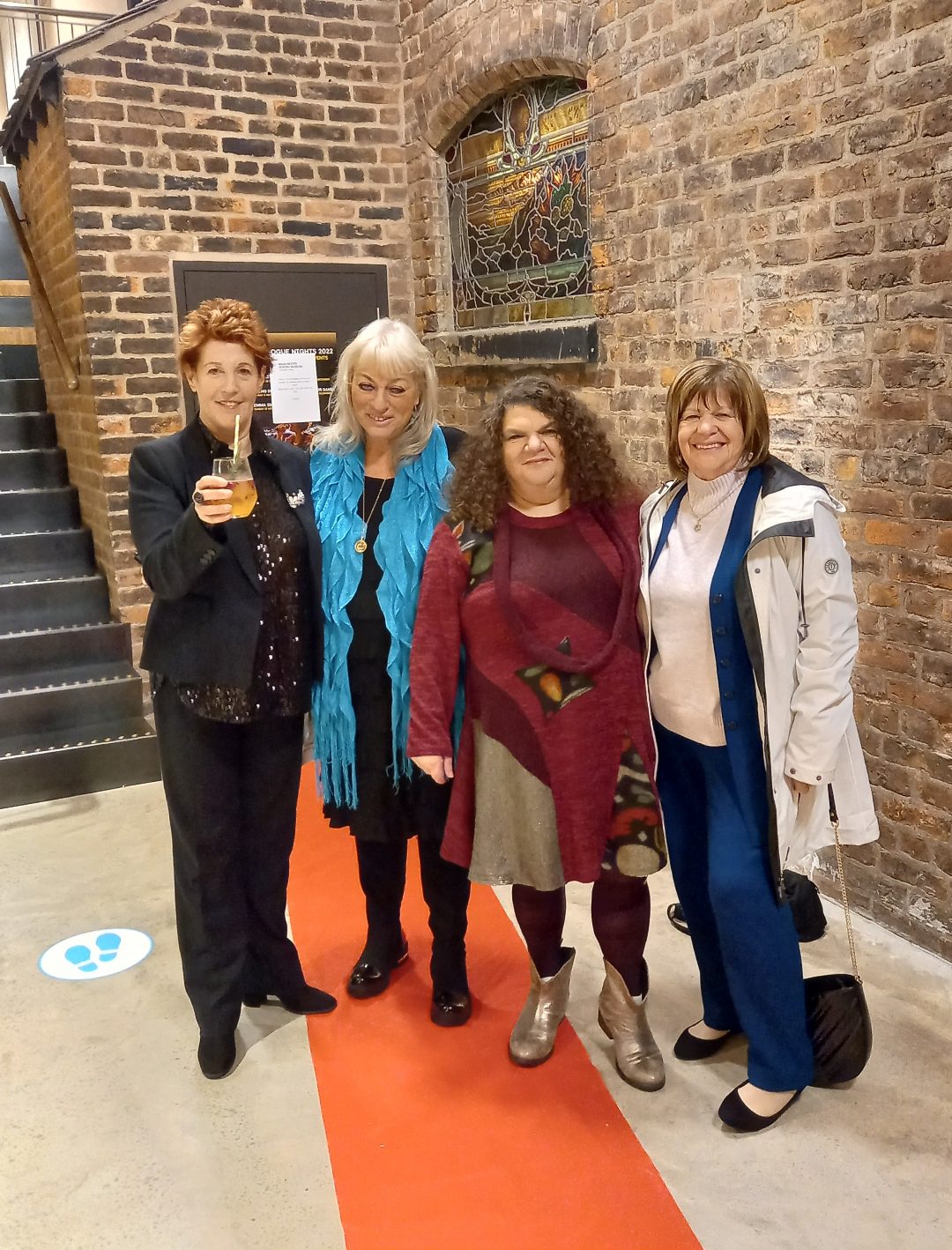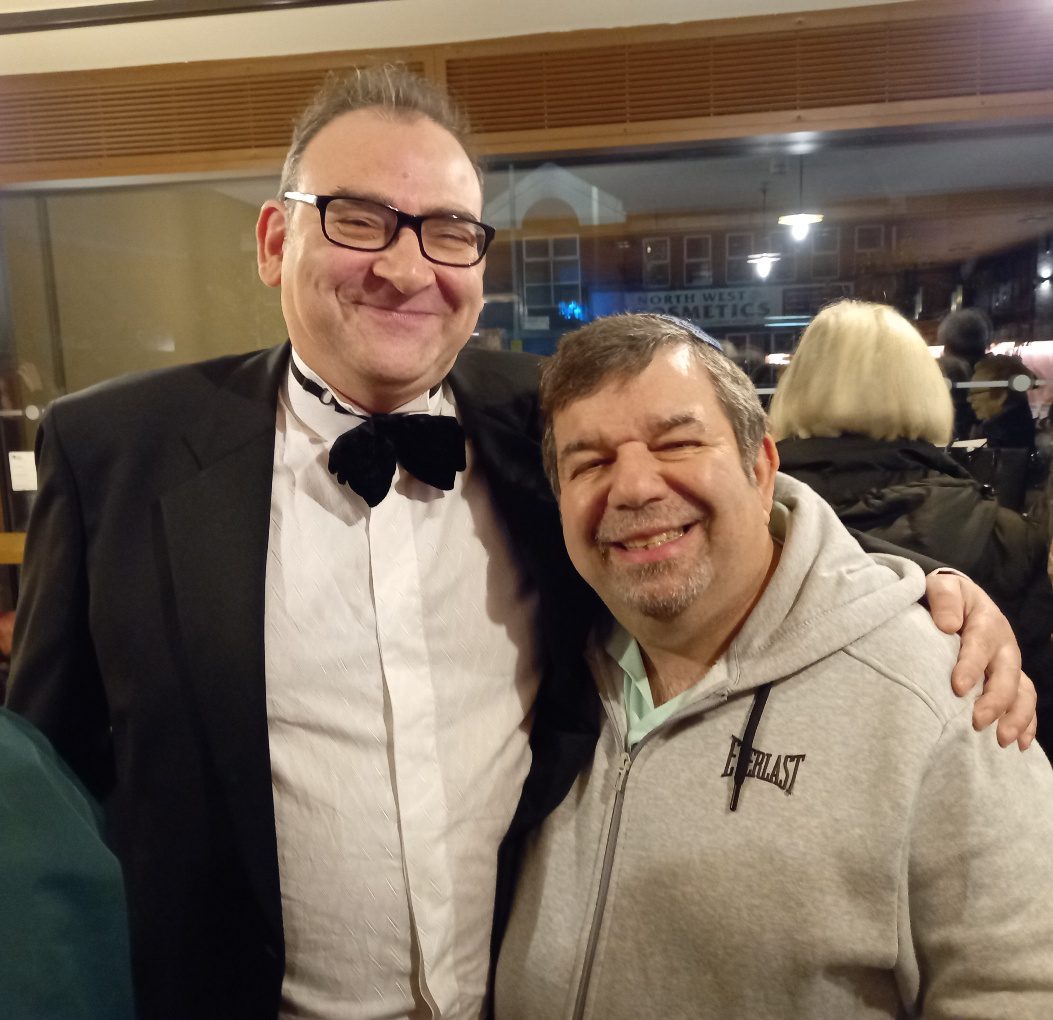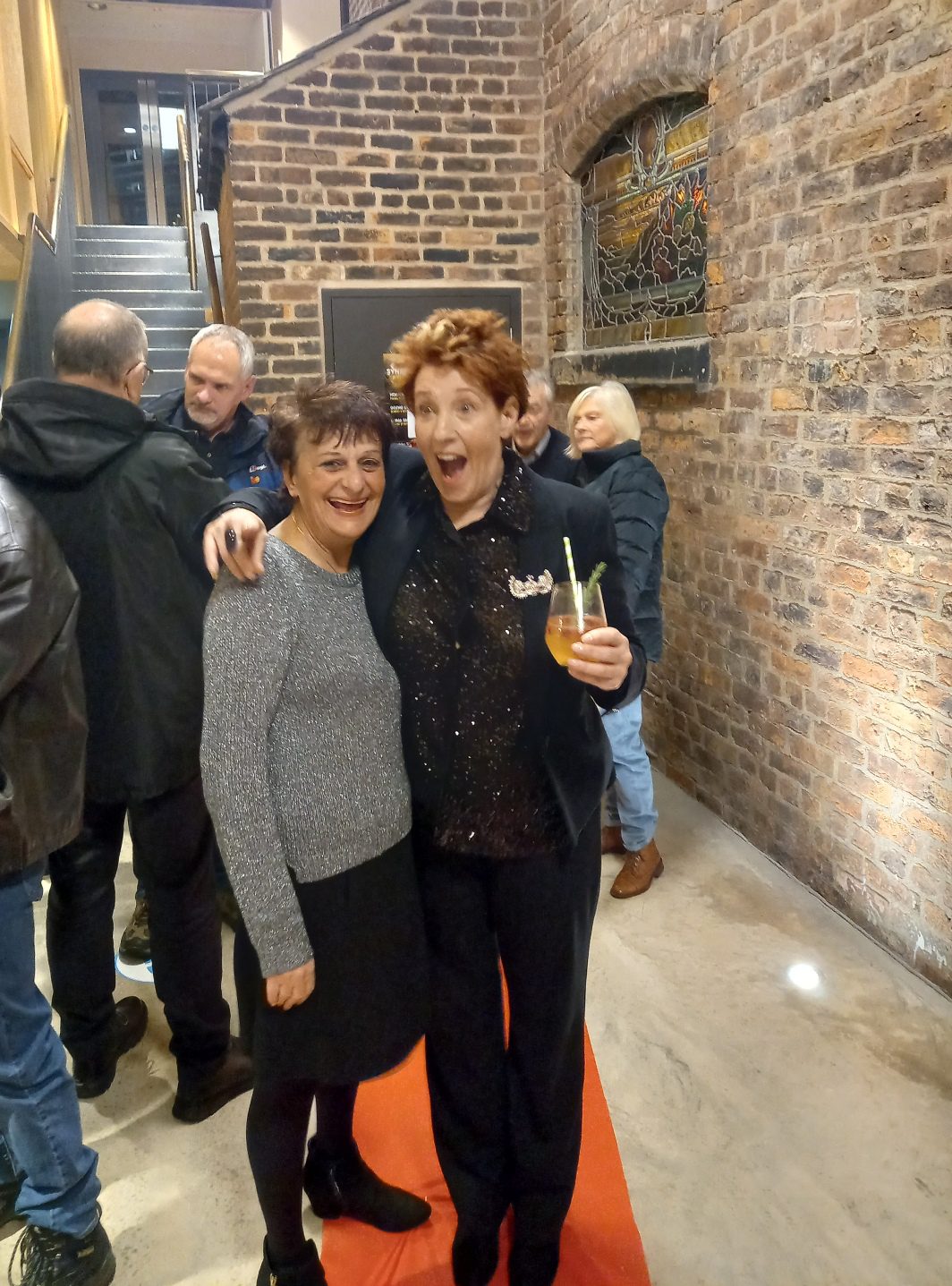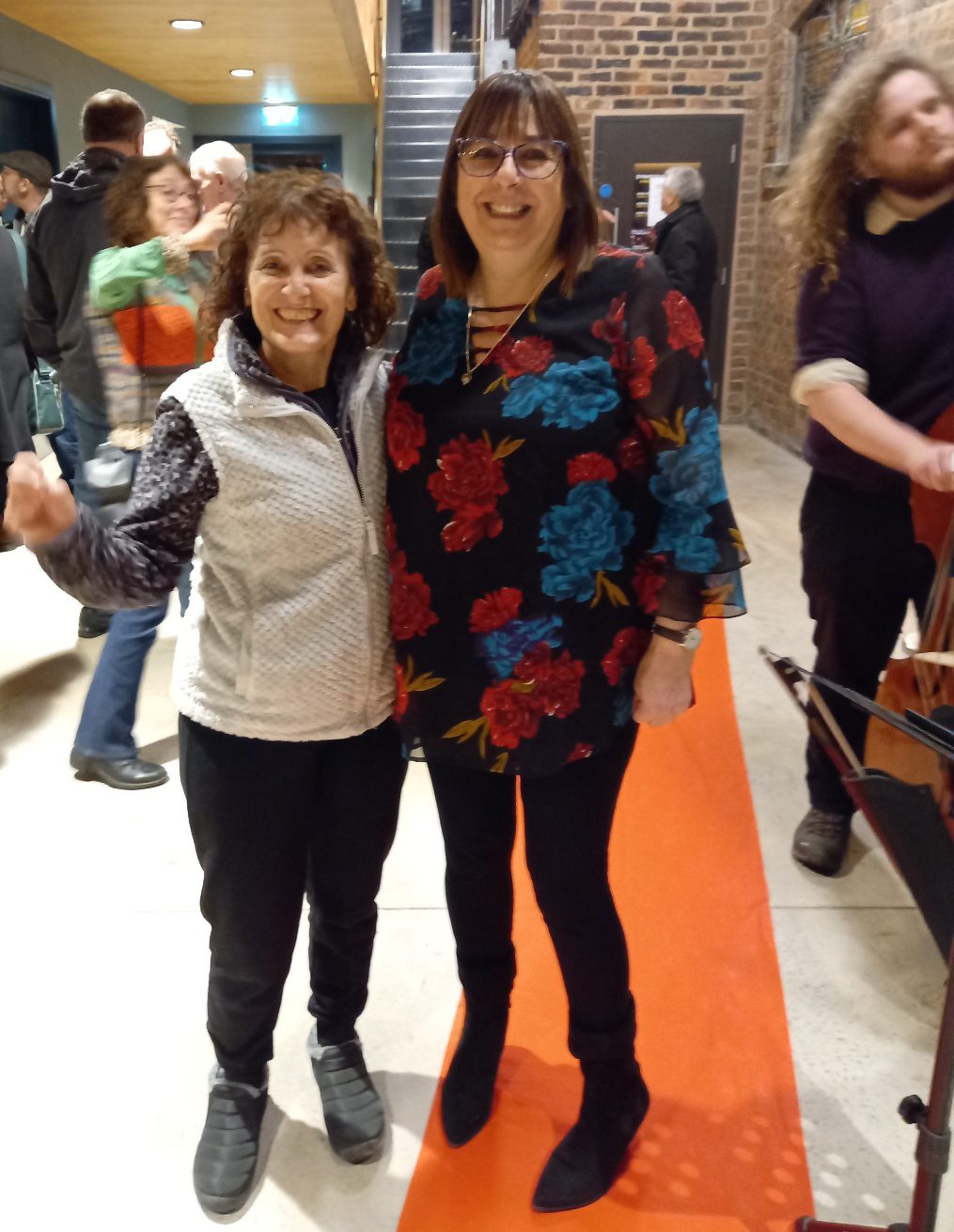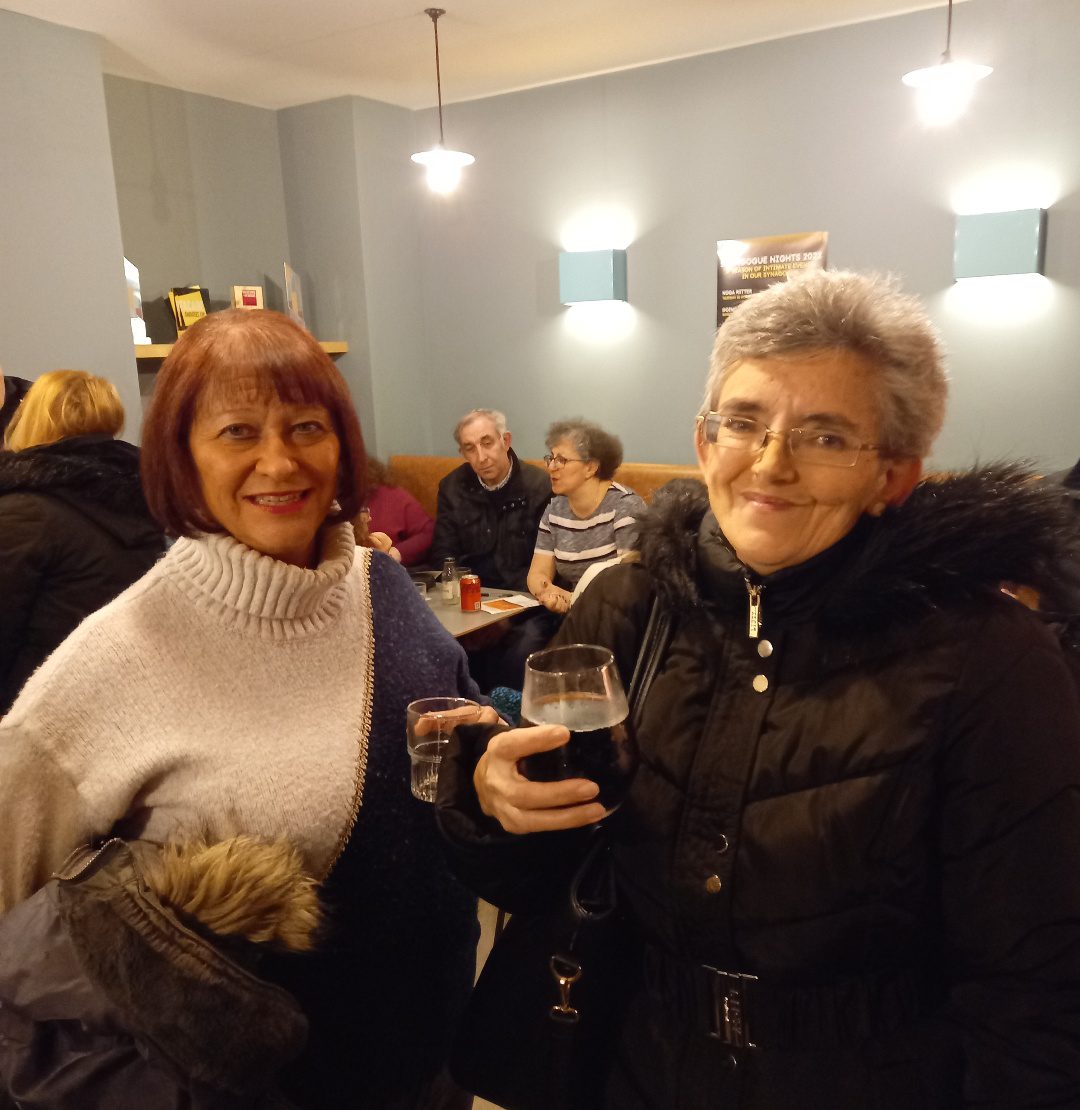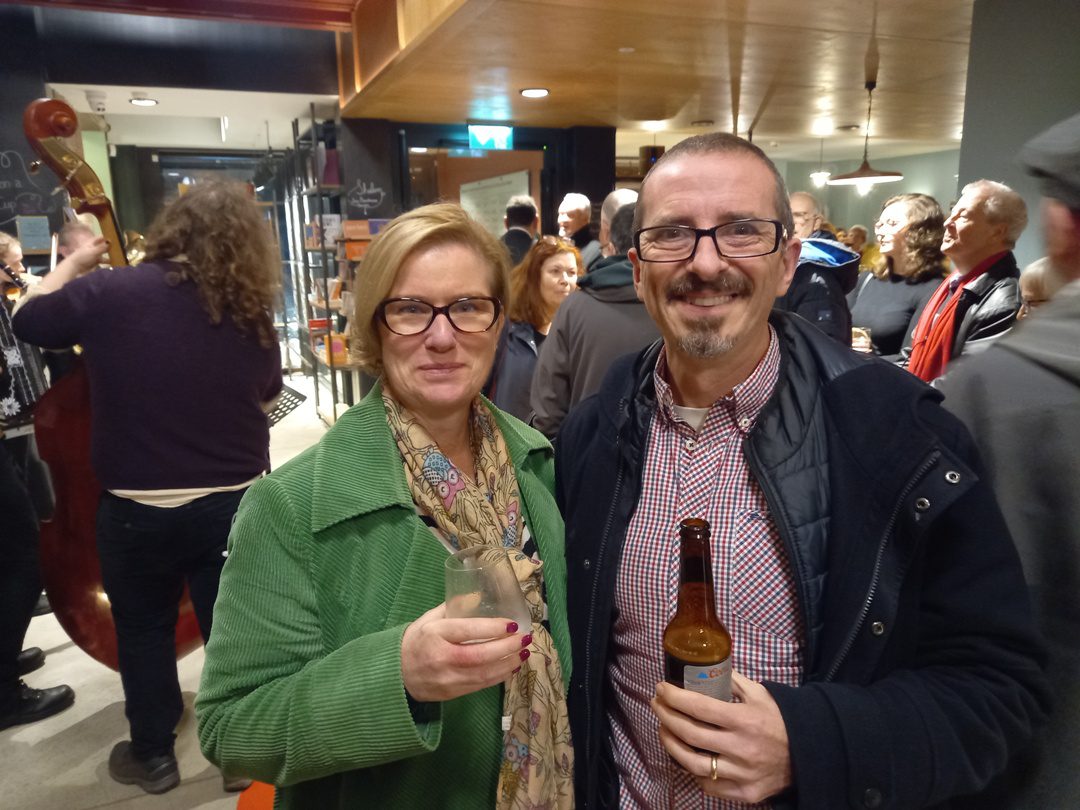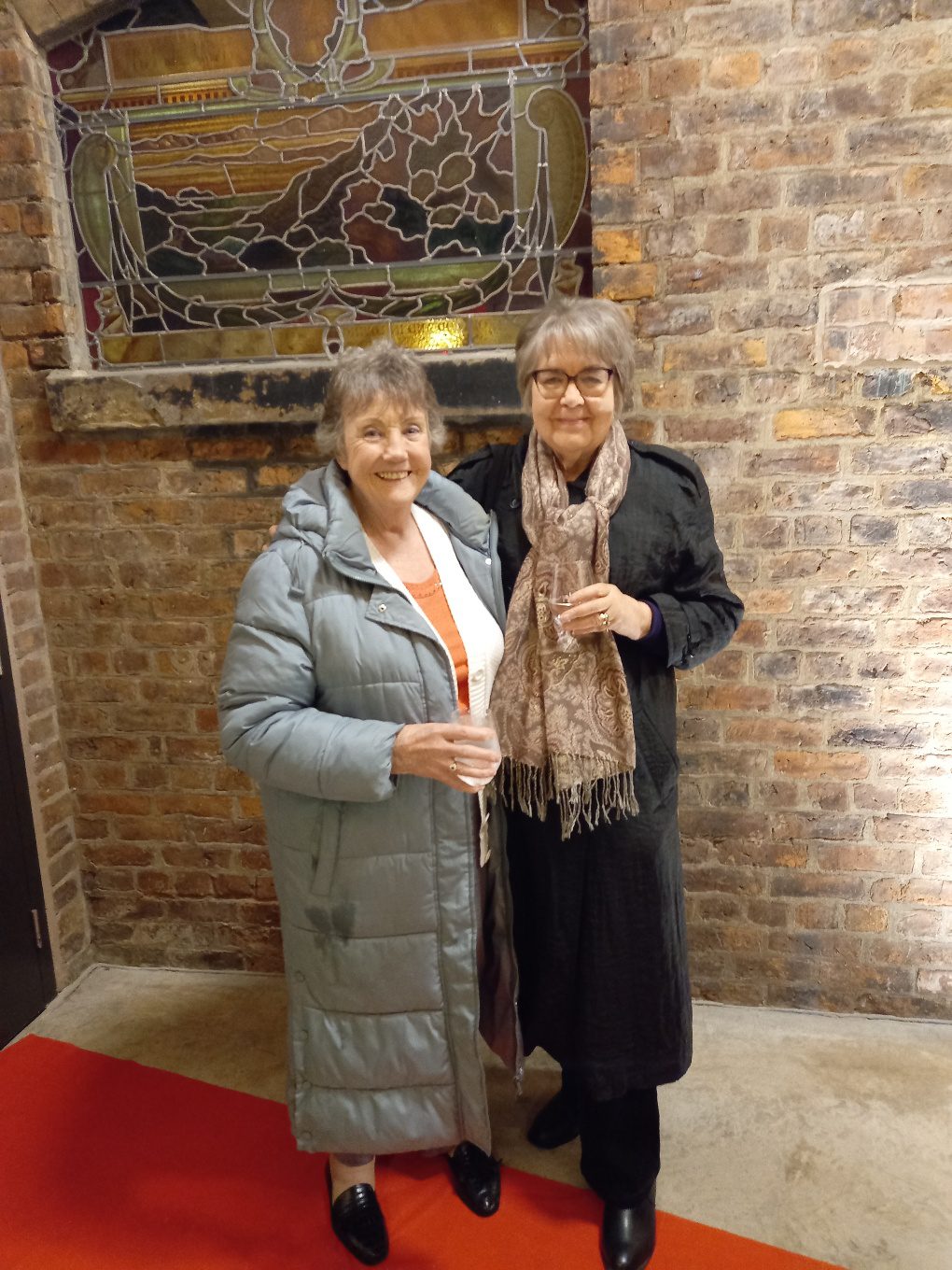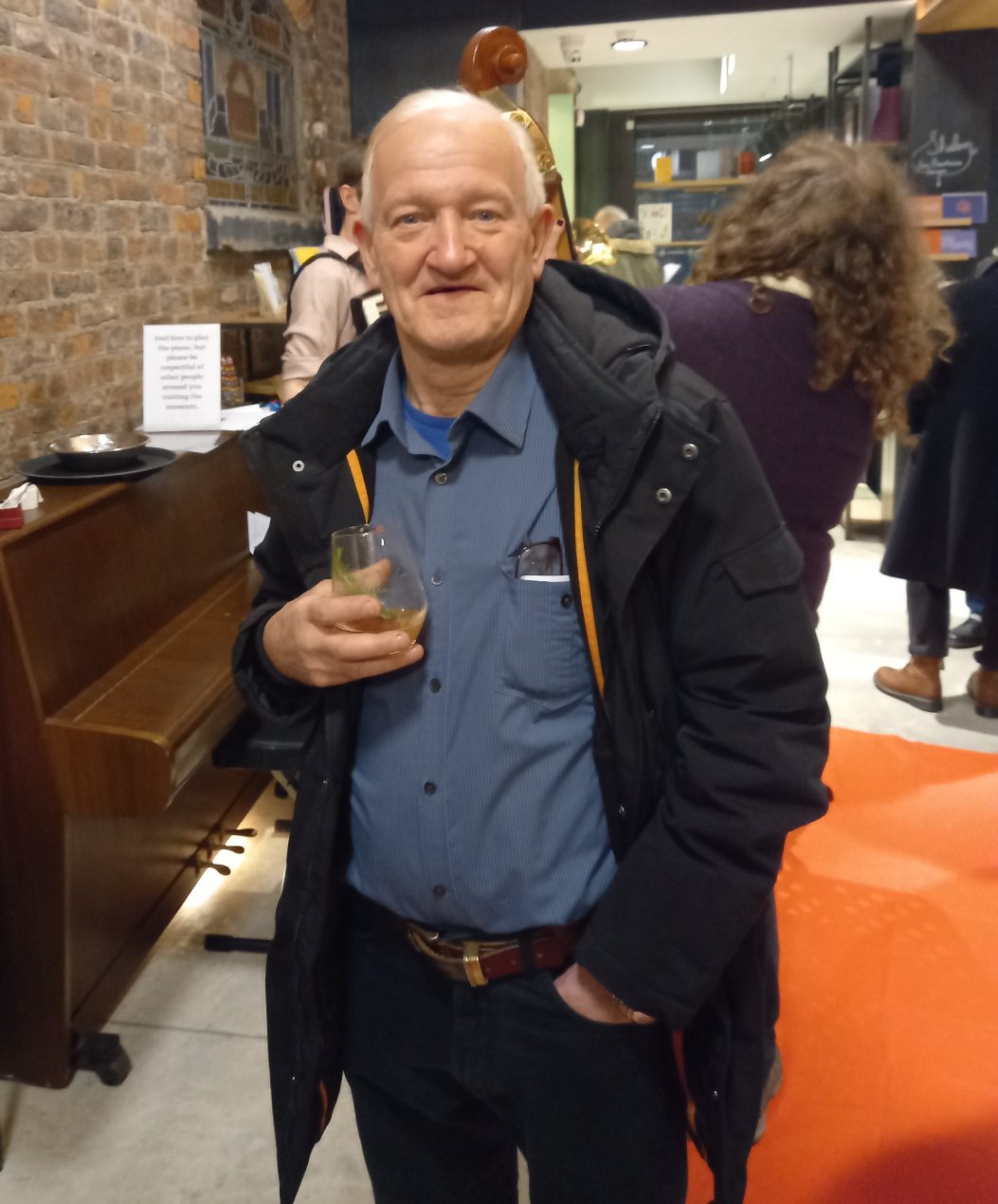 Guests were welcomed with a (very cheap) red carpet, cocktails and incredible live klezmer music from the Klezorim of Manchester. And the night kicked off with a Yiddish show by Steve Pearlman, who gave a brief history of the hidden language, sang one of his dad's old Yiddish ditties and hosted a quiz on Yiddish words, as the 'yentes' took on the 'boychiks'.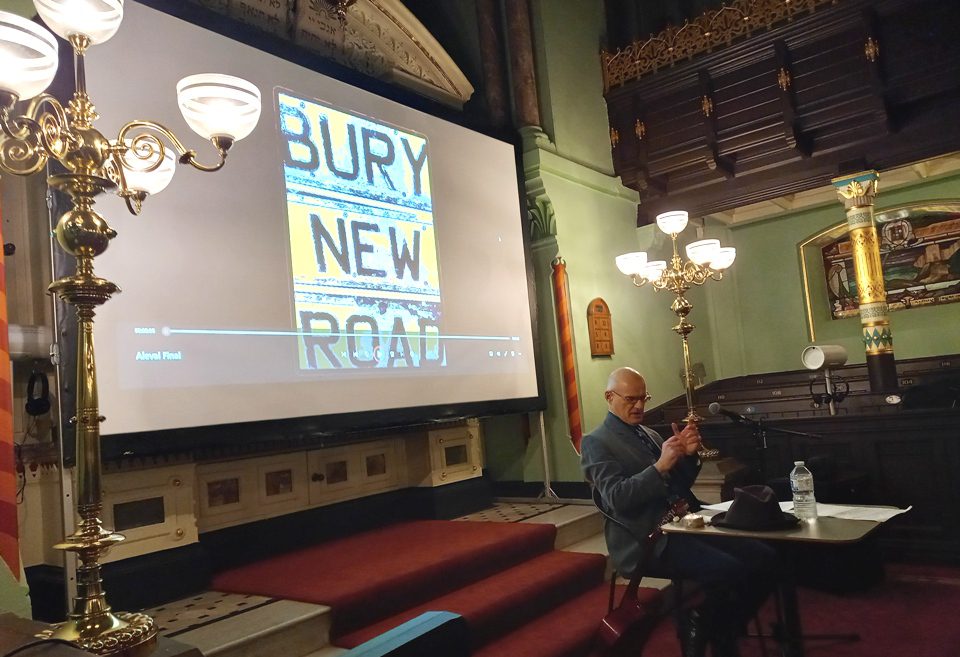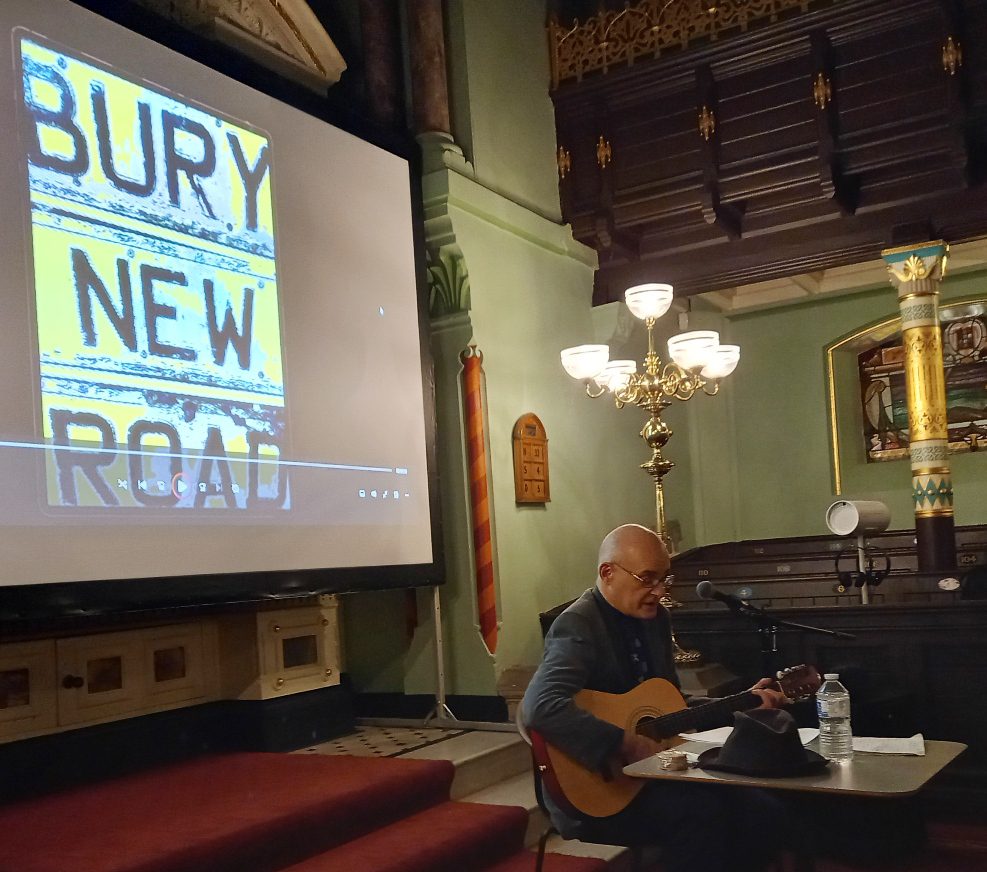 The film itself was introduced on screen by Nigel Pivaro, who unfortunately couldn't be there in person as he is currently on tour in the stage version of The Commitments. Nigel ran training sessions with the women to get them used to the cameras, and in his introduction paid tribute to the 'lingua franca'.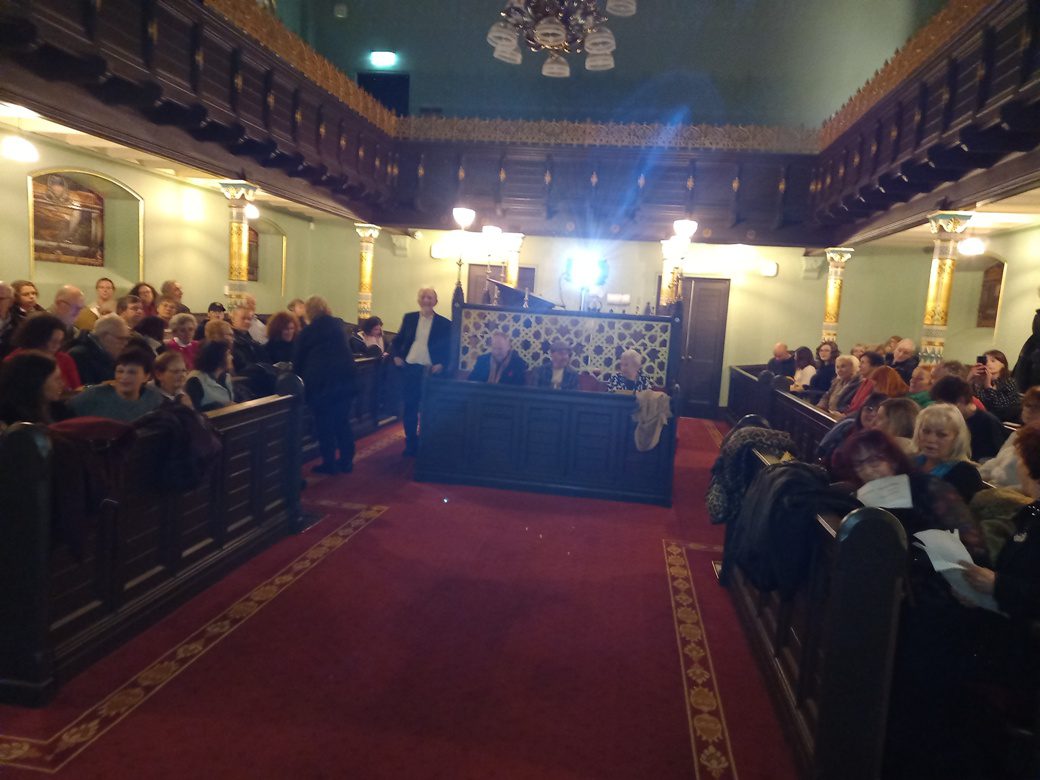 The twenty minute film was well received by the audience of over one hundred people, and concluded with a mock 'oscar' ceremony for the stars of the film, presented by Sue Niman of the Julian Niman Charitable Trust which sponsored the evening.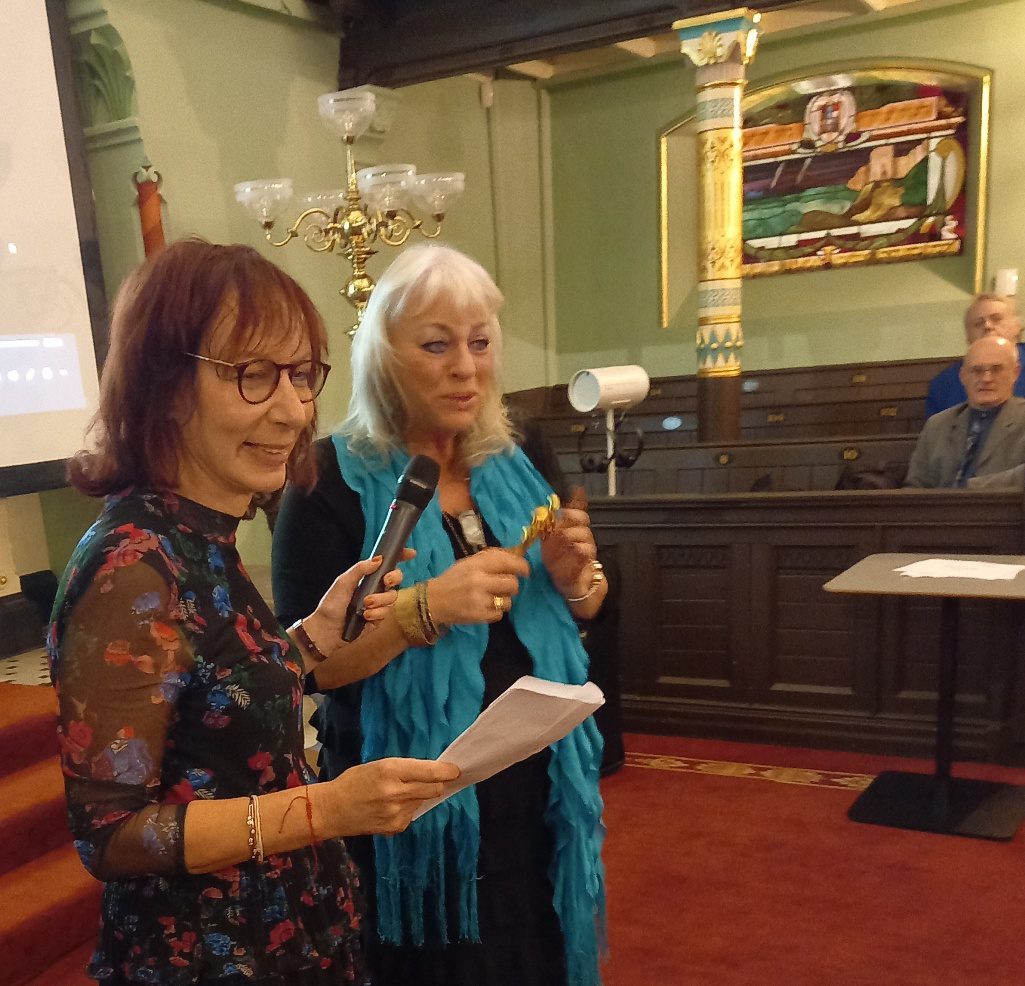 The film was an accompaniment to the unique North Manchester Yiddish Dictionary created by the group, and free copies were handed out at the end of the evening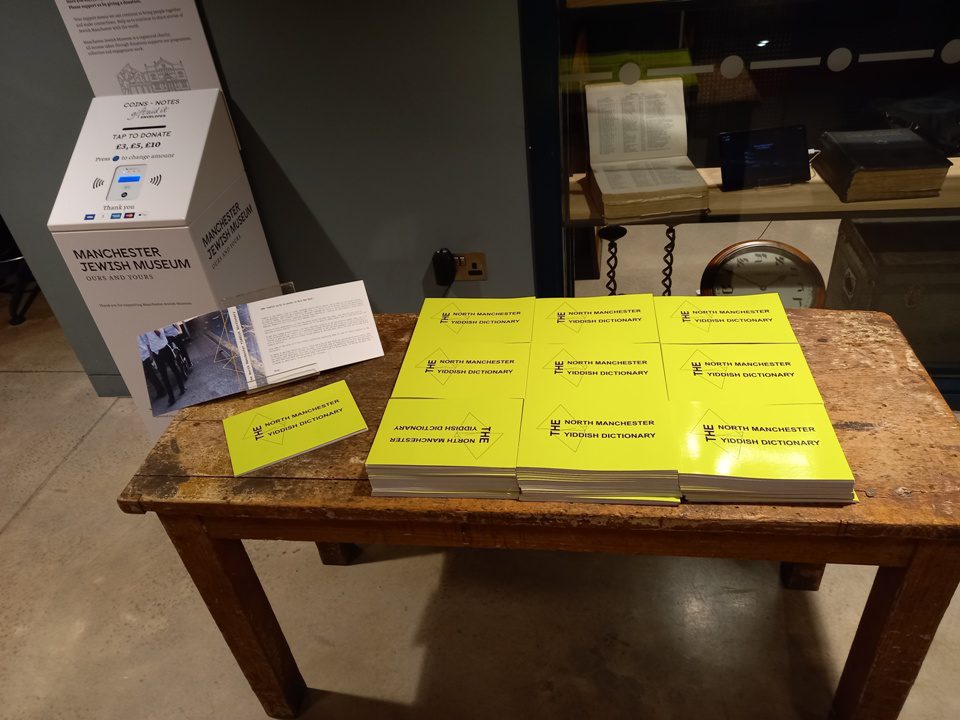 The Bury New Road project would like to thank the Manchester Jewish Museum for hosting the event. The film was made possible with support from the Heritage Fund, Granada Foundation and Mary Monson Solicitors.
See the film online – click here
There is a also a trailer for the film and much more on the Mary Burns Community Group You Tube Channel – click here