As part of the Bury New Road project, a huge framed tribute to the Artisan Naturalists has been created with rubbings from their impressive gravestones at St Mary's Churchyard on Church Lane in Prestwich.
The Artisan Naturalists – Richard Buxton, John Horsefield and James Percival – were pioneering working class, self taught botanists who met in what is now the Railway and Naturalist pub in Prestwich Village. For full details of their achievements see previous Bury New Road articles – click here to start
Rubbings were taken of their graves by local people and the images have now been mounted and framed.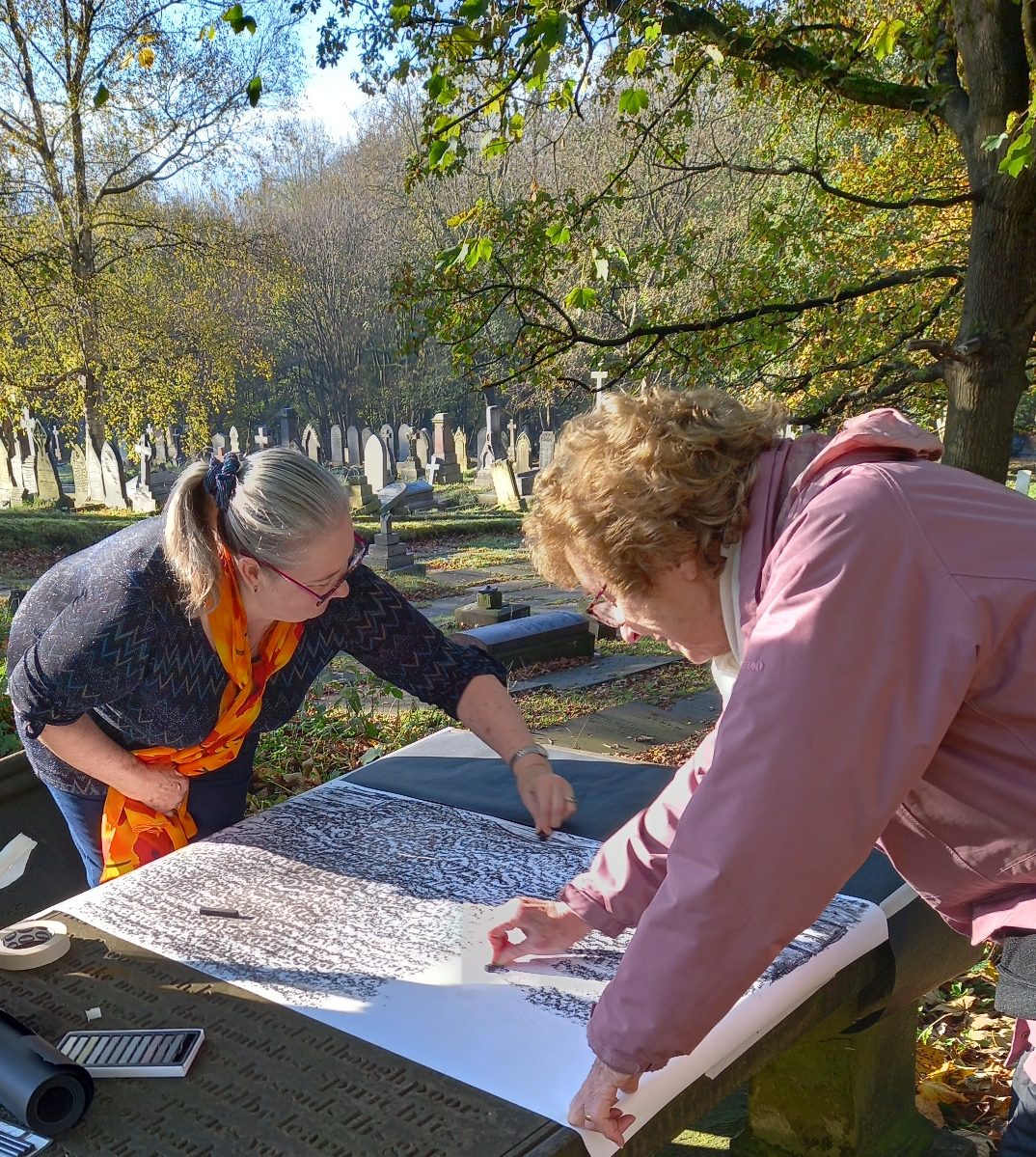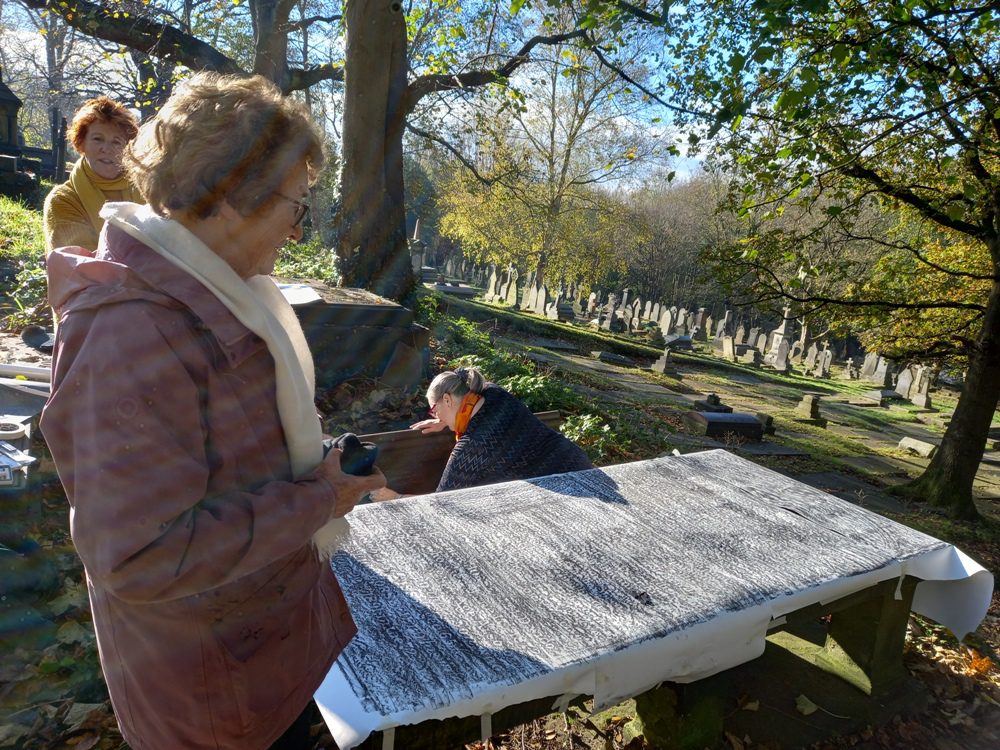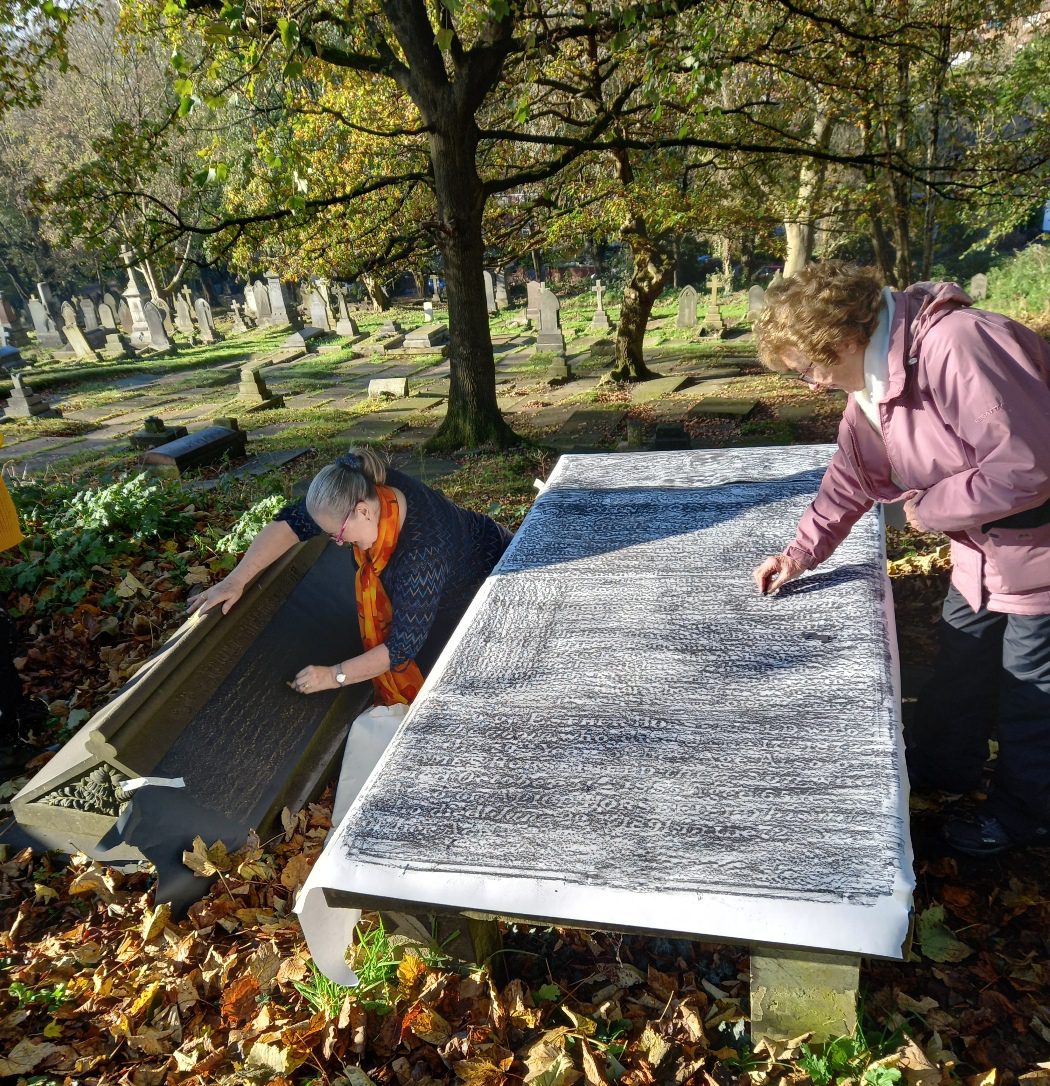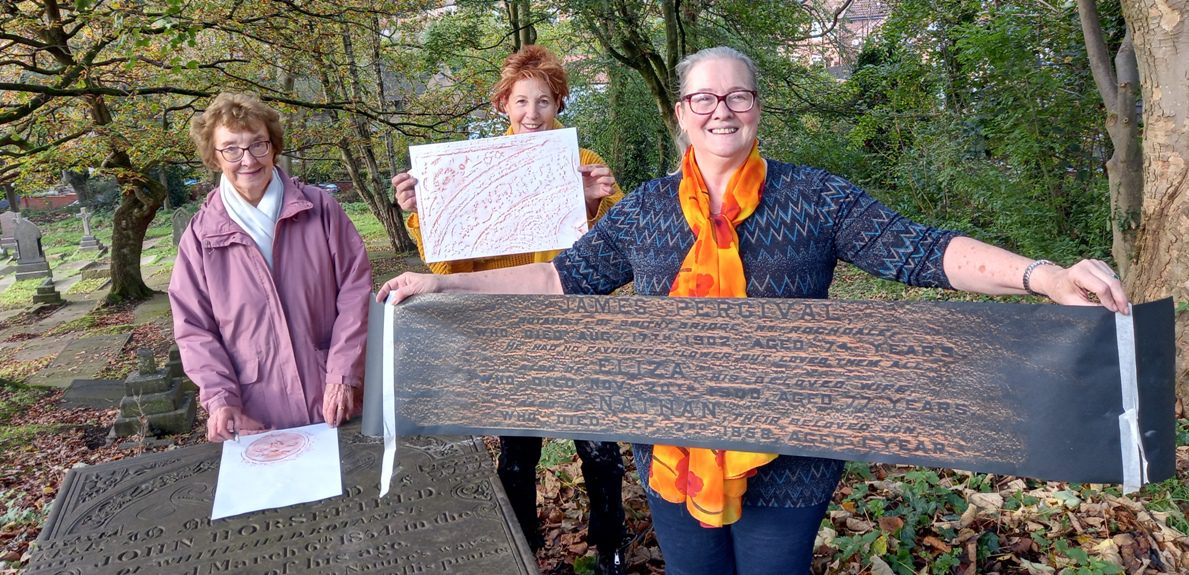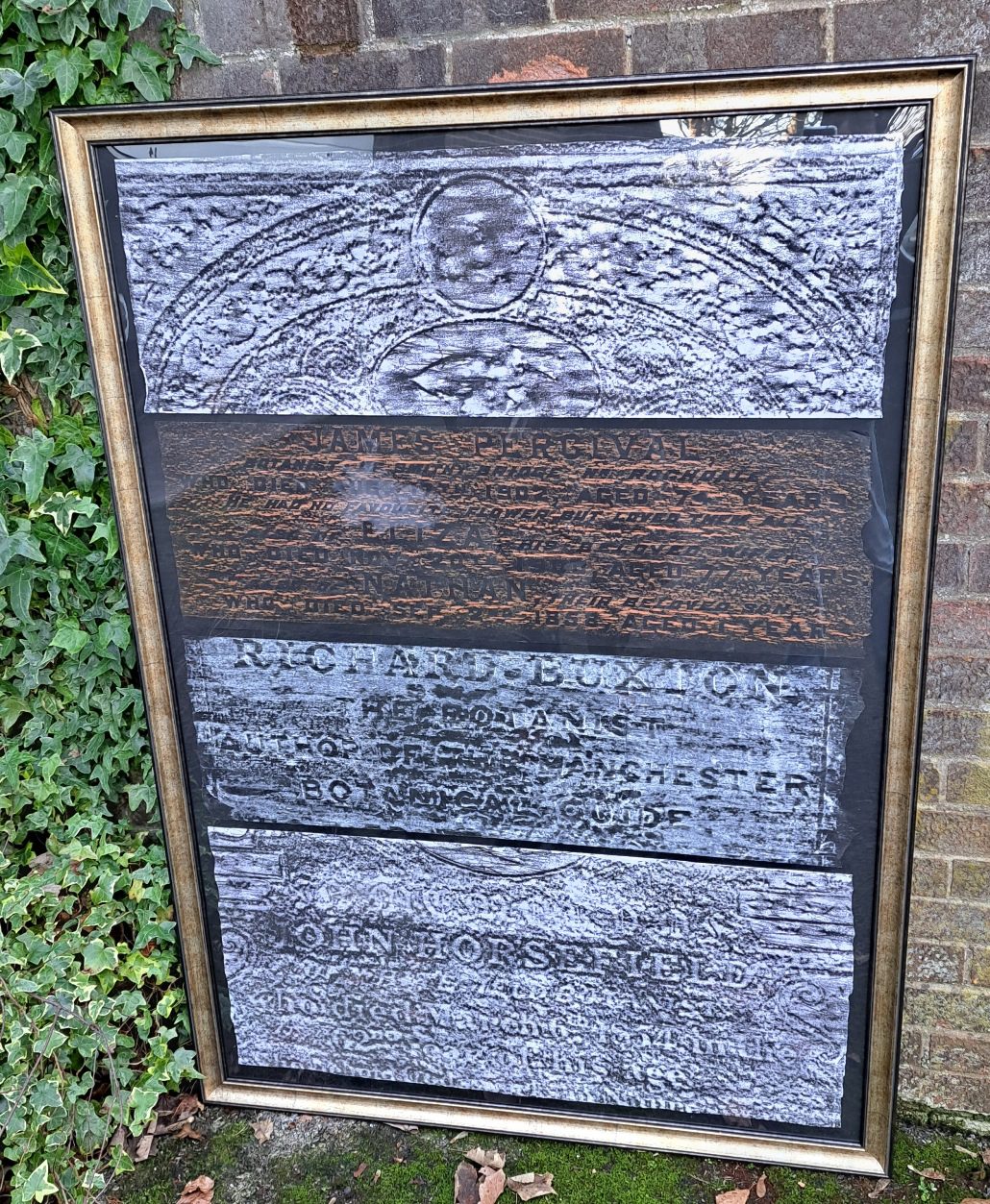 The Bury New Road project would like to donate the artwork to a suitable location – any ideas please let us know burynewrd@gmail.com
The Artisan artwork group were Ann Salt, Bridie Breen, Louise Garman and Stephen Kingston
With thanks to the St Mary's Churchyard Group