Who/What is it? Joe Bloggs, also known as The Legendary Joe Bloggs, ridiculously happening clothes brand.
What is it known for? Making designer clobber at affordable prices, dressing everyone from Happy Mondays to Prince, becoming a household name in the late 80s and early 90s.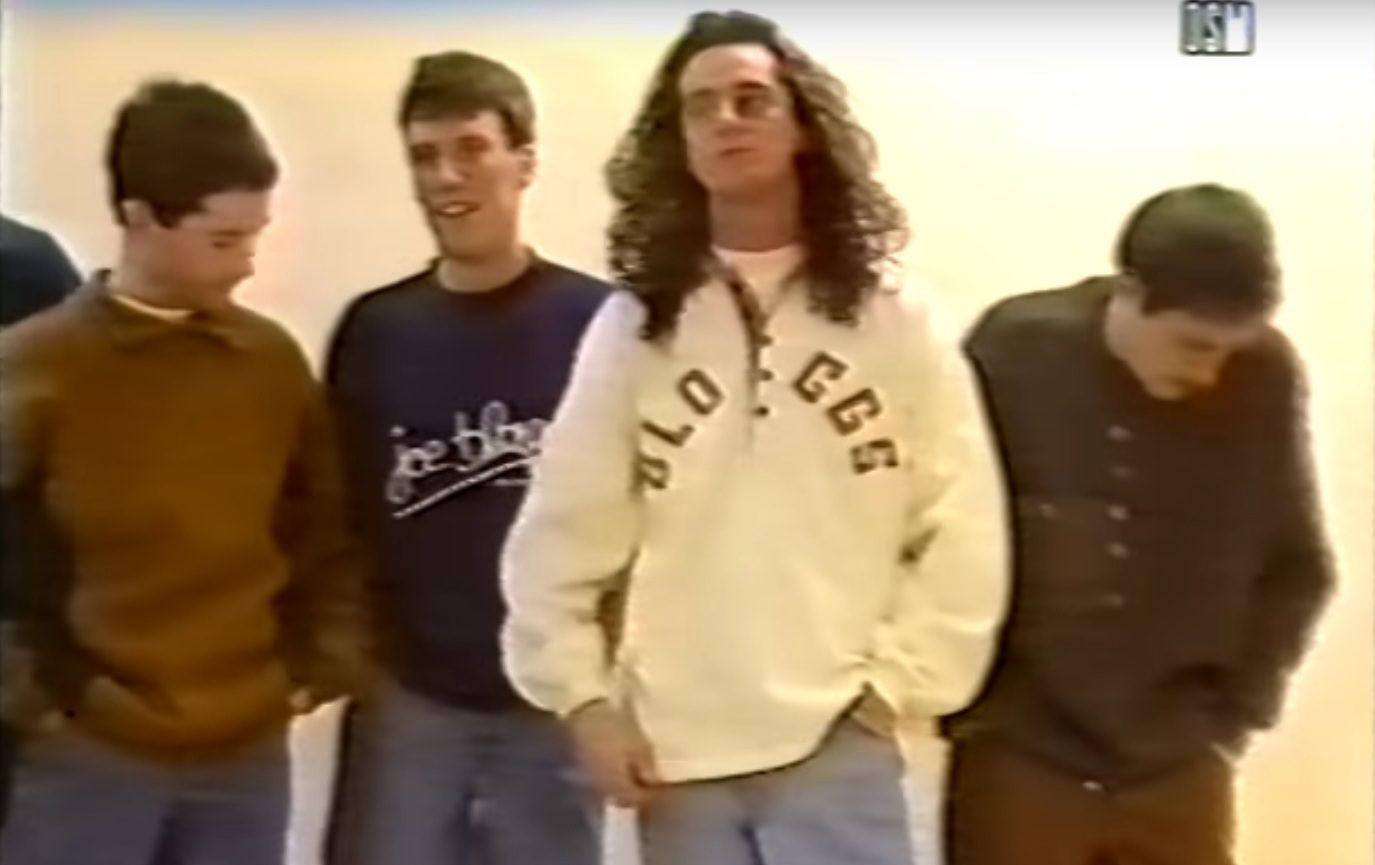 What did it change? At the time the company emerged in 1986 there was only either top end designer jeans or down market denims, and Joe Bloggs fashions were right in between those, a label for the street, picking up on football terrace and alt music trends…and 25" flares that defined the 'Madchester era', after it had gone mainstream.
The company came to local prominence when Tony Wilson took Happy Mondays there to be kitted out as part of his Other Side of Midnight tv show which was obligatory viewing at the time…"It's all about casual wear and this lot are about as casual as you get" he said about Shaun Ryder and co "It's also about adding a designer label, in this case the northern equivalent of the everyman concept, and giving just a slight price increase from the market stall level."
What was it doing on Bury New Road?
Initially in smaller wholesale and retail units on the Strangeways stretch of Bury New Road, a huge building across the Road appeared with the golden logo The Legendary Joe Bloggs. The building is still there, now The House of Brands. From its Bury New Road base, Joe Bloggs took on the world…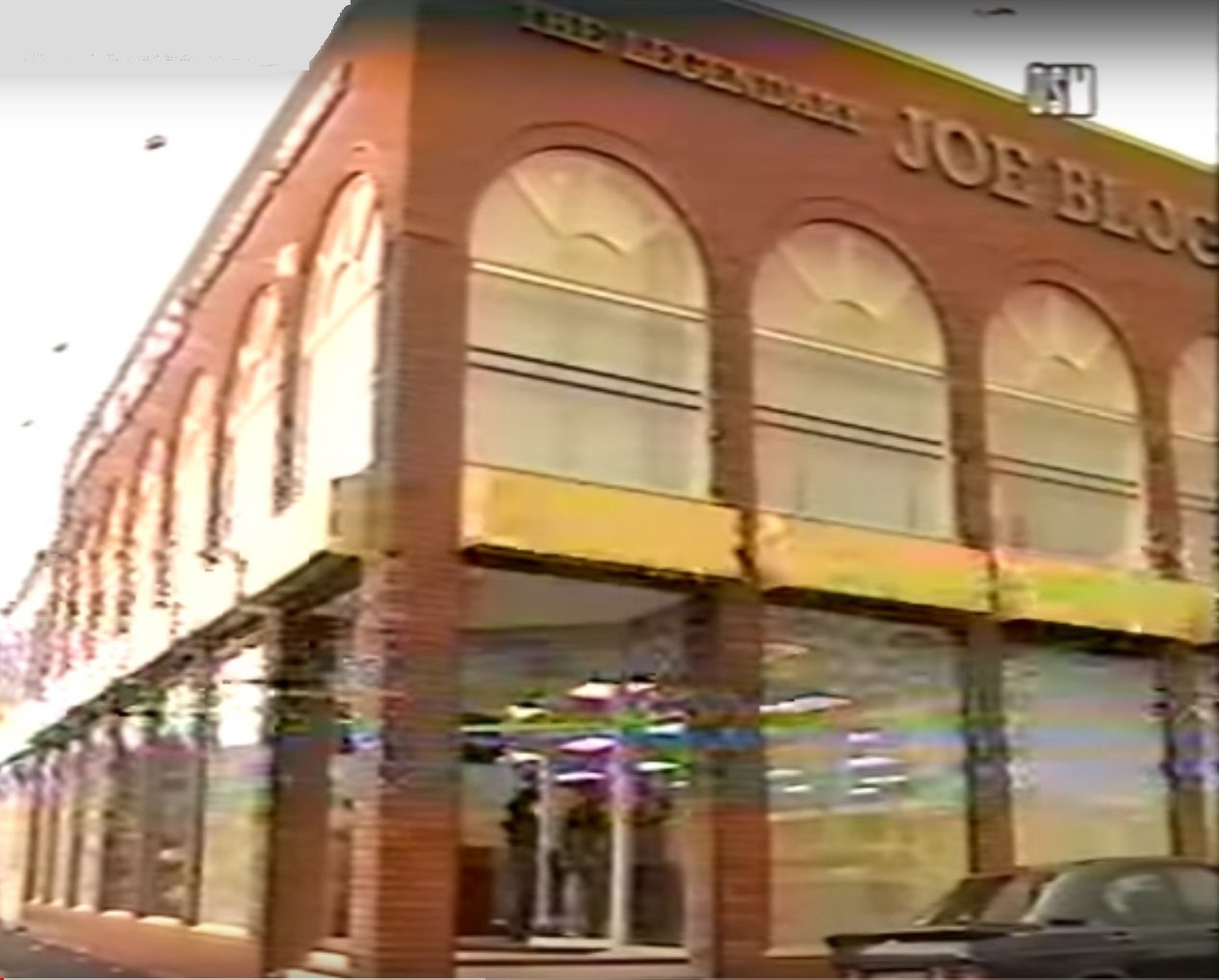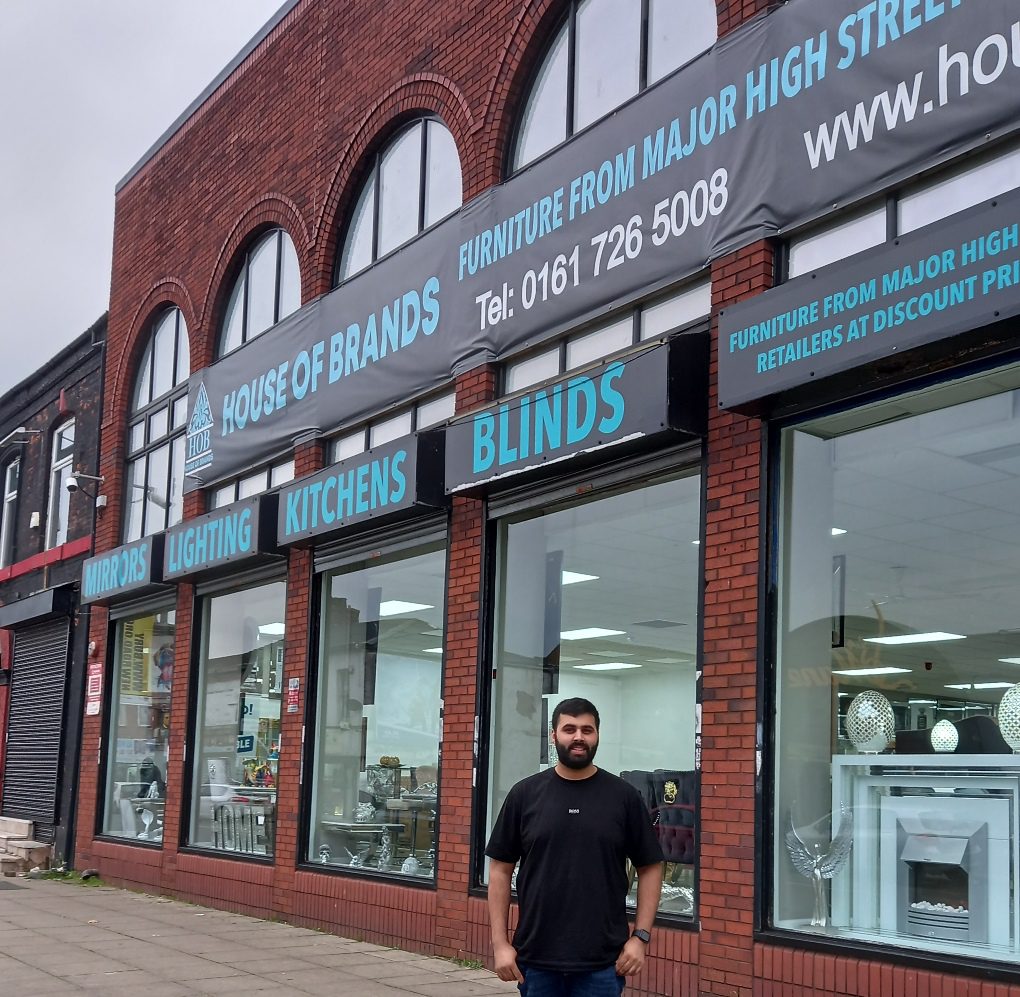 How important is Joe Bloggs? It was the first ever British brand to hit the top ten for denim sales. Those who wore or promoted the the clothes included Prince (a £100,000 pair of denims), Happy Mondays, New Order, Take That, Uri Gellar, Inspiral Carpets and Rig*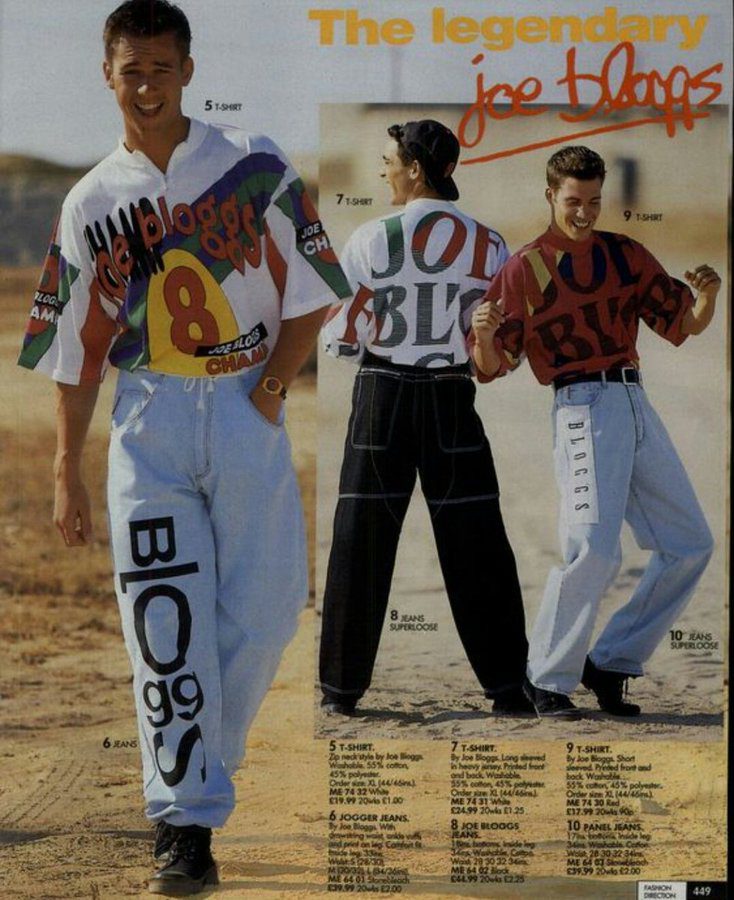 The Joe Bloggs story is also important as the company was born originally from a market stall in Burnley, founded by Nizam and Saeeder Ahmed, who came to Britain in 1960 from Pakistan. They brought with them their five children, who included a then two year old Shami Ahmed and his sister Bushra, both of whom would later inspire their father to move into the wholesaling Pennywise Cash and Carry on Bury New Road.
In 1986, Shami created the Legendary Joe Bloggs label, just as the Madchester scene was rocketing to world pop culture prominence… "We were in the right place at the right time" he has explained.
From dressing the street, with the marketing and PR push from Bushra, Joe Bloggs expanded into footwear, baby wear, music compilations and scents, employing over one thousand people at one point, and having outlets all over Europe and the Middle East. Its parent company, Juice Corporation, also sold ranges under licence from Katherine Hamnett, Kangol and Slazinger, while owning the Princess Diana's wedding dress brand, Elizabeth Emanuel. It also took stakes in companies like House of Fraser, Selfridges and Moss Bros. Shami Ahmed's personal fortune was estimated to be £60million at its highest point, before he went personally bankrupt in 2009.
Joe Bloggs remained under the umbrella of the Juice Corporation which itself went into administration in 2018. Its now 'vintage' clothes are still for sale on the web, with some old jeans fetching up to £70. The  legend of the Legendary Joe Bloggs will be told for many a year – and it all started and ended on Bury New Road…
See also…
* Joe Bloggs Fashion – with the band Rig, plus some fashion memories – click here
Did you wear Joe Bloggs clothes? Send us photos and memories burynewrd@gmail.com