The best way to experience the incredible music heritage of Bury New Road and its surrounds is definitely on foot, and runner Nigel Holmes has devised a 10k running route which leaves little out, as it showcases the places where everyone from Bugzy Malone, to Jenny Frost, and Elkie Brooks to Joy Division did their stuff…
"I've really enjoyed finding out so much about the area and in particular about Nico and the DJ William Grimshaw" says Nigel "So I've devised a route with links to the exercising application Strava where I've recorded it to share with others. The Spotify playlist is sync'd to the route if you are capable of running 10km in just under an hour."
Indeed, the Spotify soundtrack features tunes to run with, from Atomic Kitten's Whole Again, to Graham Gouldman's Bus Stop, to John Cooper Clarke's I Wanna Be Yours, Ariana Grande's No Tears Left To Cry and Tony Walsh's Together (This Is The Place)…plus The Fall, Nico, 10CC and even Caruso (courtesy of the first DJ William Grimshaw)…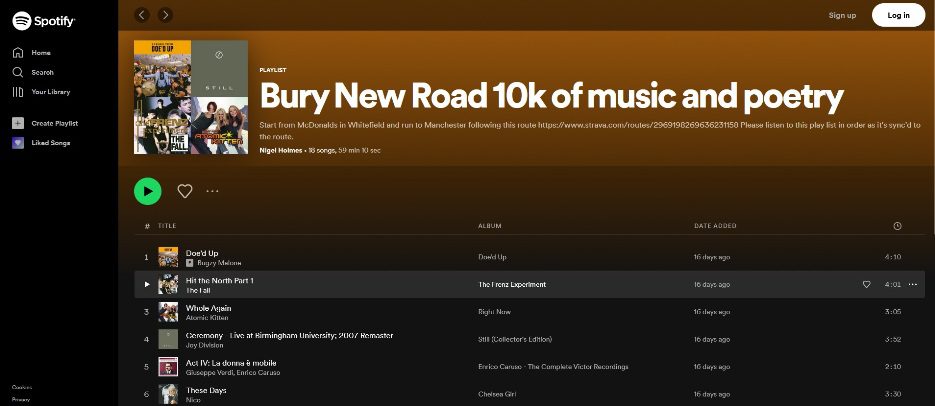 For the Spotify Track List – click here
For the 10k Strava Route – click here
Description of route: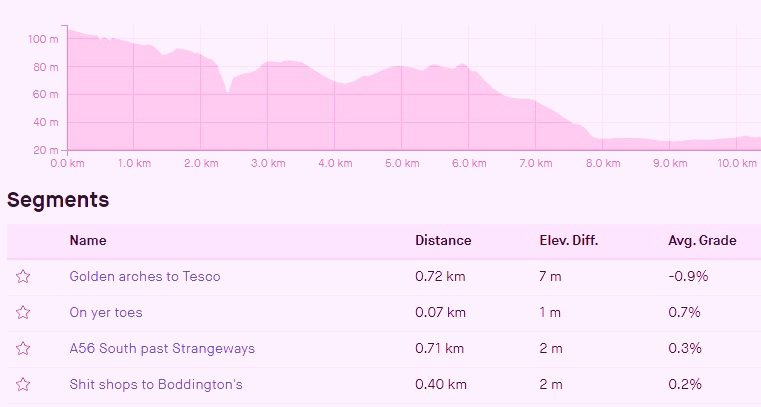 Starting off just north of J17 at the McDonalds, as I know Bugzy Malone was at Philips High and his references to BNR were where he lived with his mother.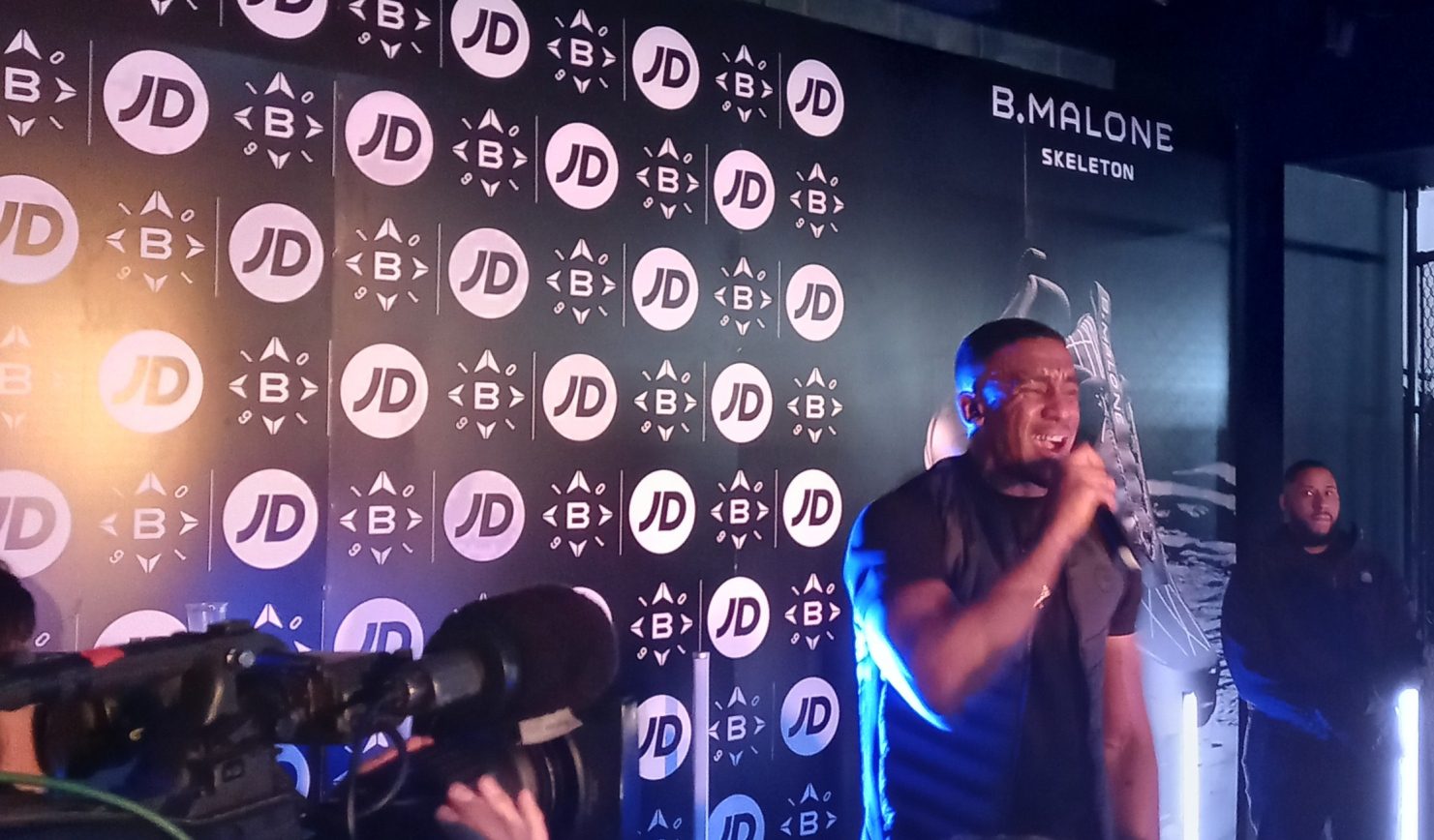 After crossing the motorway by the footbridge pass Tesco and turn right at the post office onto Kingswood Road which is where The Fall first formed at Una Baines' house no 15.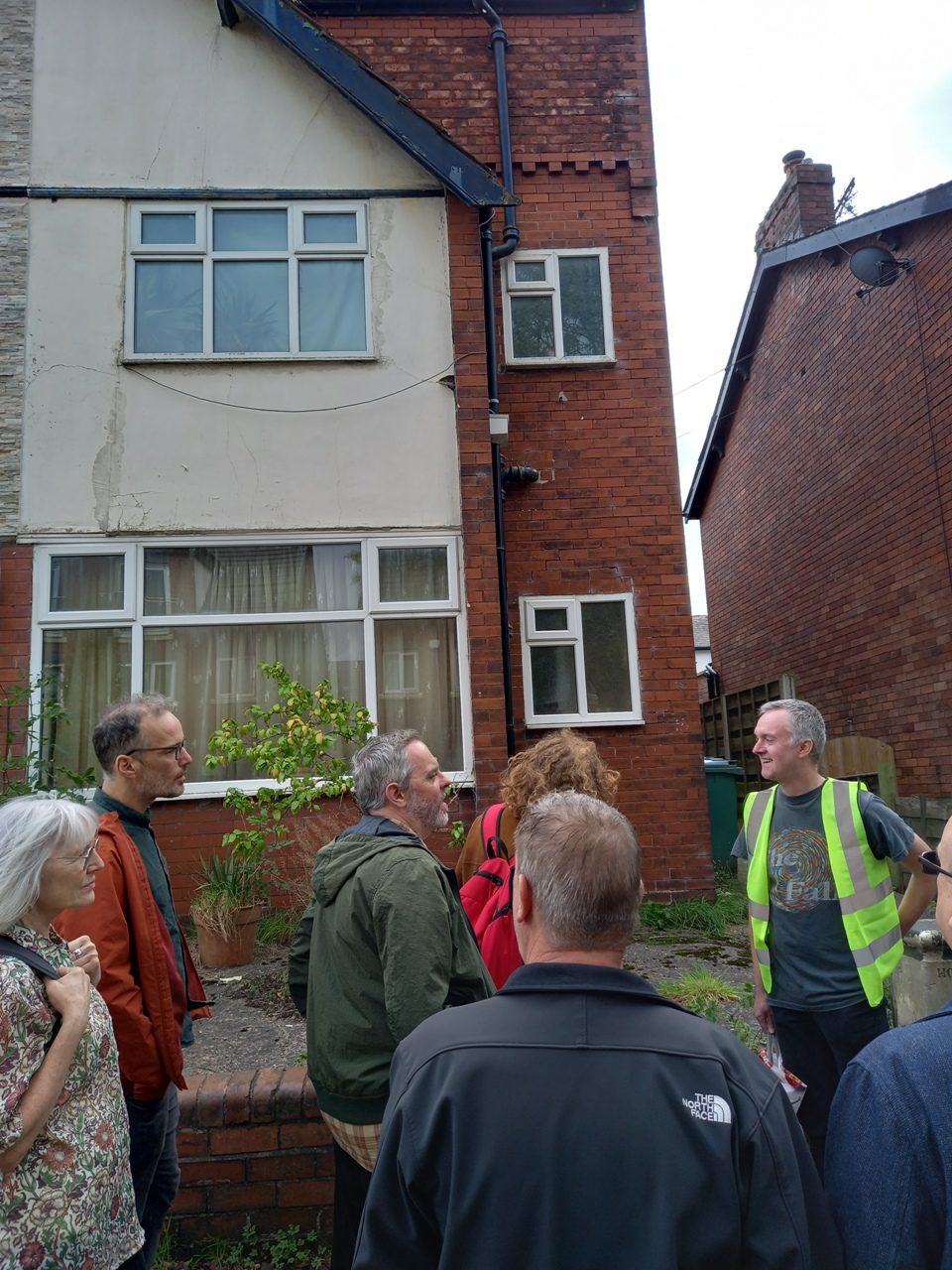 Take backstreets to pick up Clifton Road and the Mark E Smith mural on the side of the chip shop on Clifton Road. Re-join BNR and pass Anatolian Grill which was once the Grapes pub where Jenny Frost's dad was the landlord.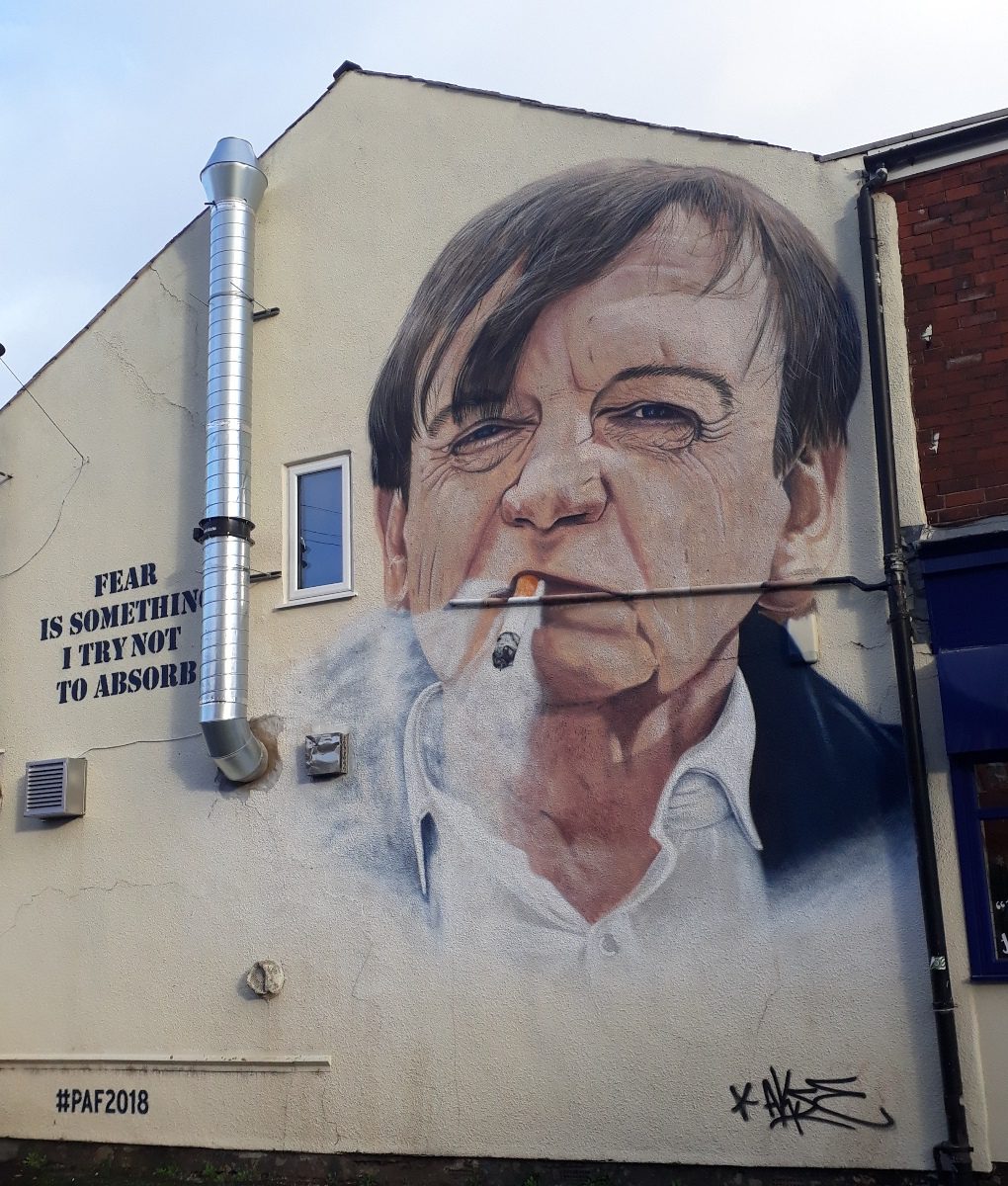 Turn right onto Church Lane where Graveyard Studios were at no 28. A number of Factory artists recorded there including Joy Division who recorded Ceremony and A Lonely Place there just a few days before Ian Curtis' death.
Into the church graveyard which spills into Prestwich Clough. William Grimshaw is buried there and it could be argued he was the world's first DJ when playing Caruso to 40,000 people in nearby Heaton Park. To find the grave enter the Clough by the church and follow path by the wall to a wire bin and go left down the cobbled path heading away from church. After about 15 graves there is a path to the right, follow this for 5 graves until you reach one for an RAF Airman Arthur Kenyon then about 5 graves back toward s the church you will find William's grave.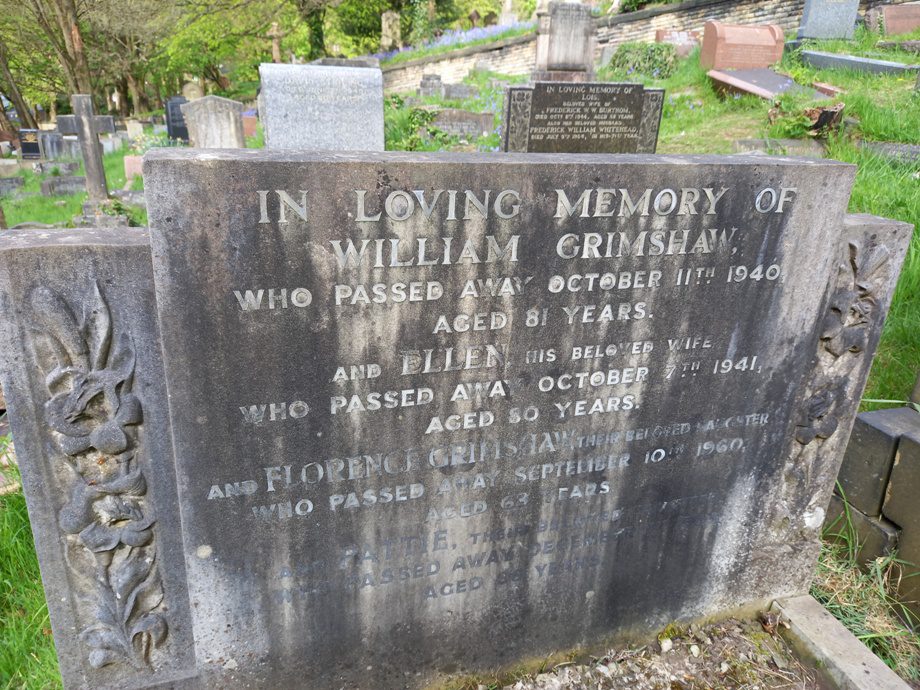 Through the Clough valley across small blue metal railed bridge up the other side taking St Ann's road left to Prestwich Park Rd South where Nico had a bedsit in the 1980s.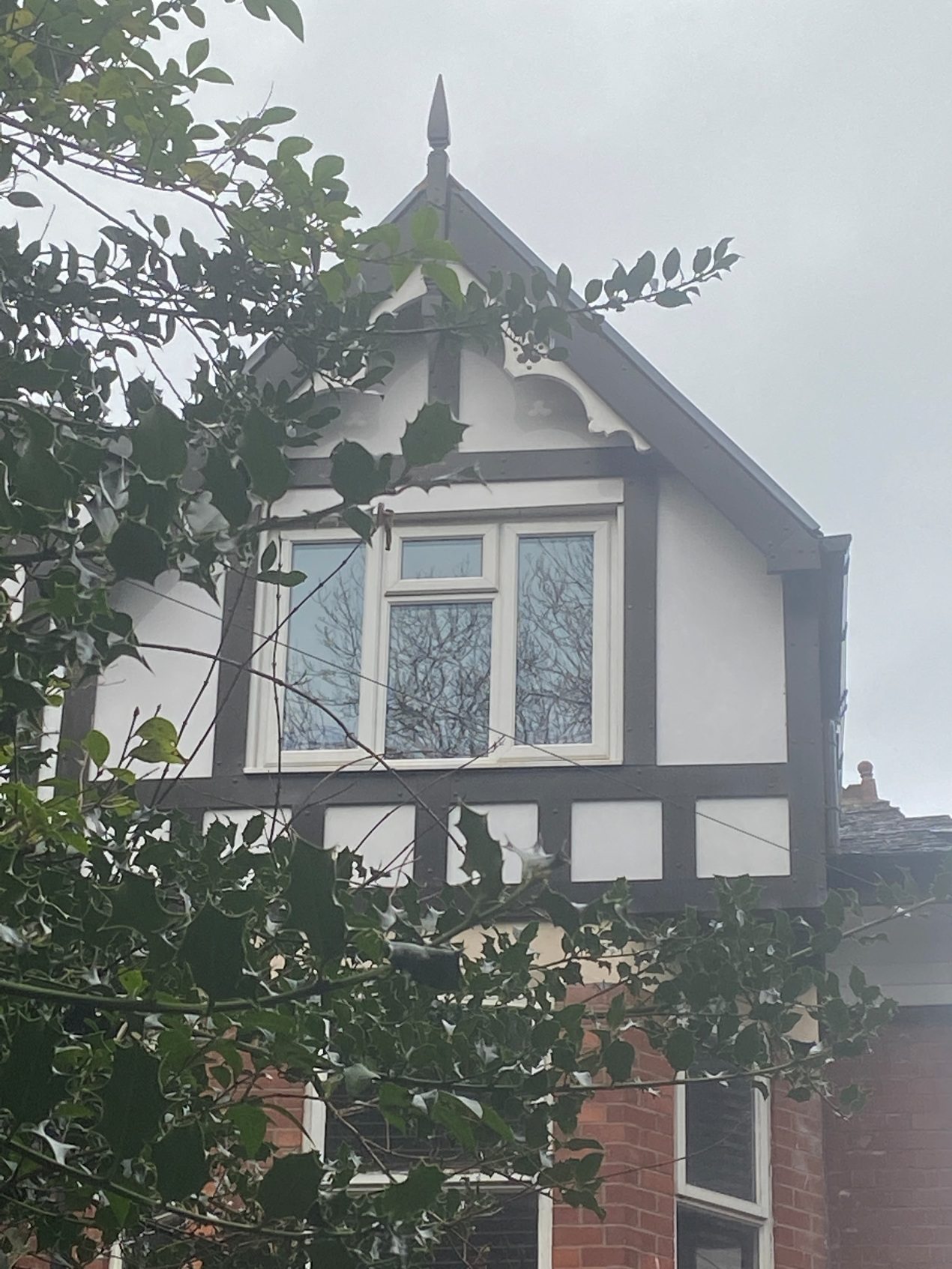 Back on to BNR and through Sedgley Park to Cavendish Road. Elkie Brooks was raised at no 119 then through Broughton Park to Kingston Close where Graham Gouldman lived.
Back to BNR, the McDonalds/Rialto junction was where John Cooper Clarke grew up. Turn right to run most of Camp St which is JCC's inspiration for Beasley St (and later Beasley Boulevard).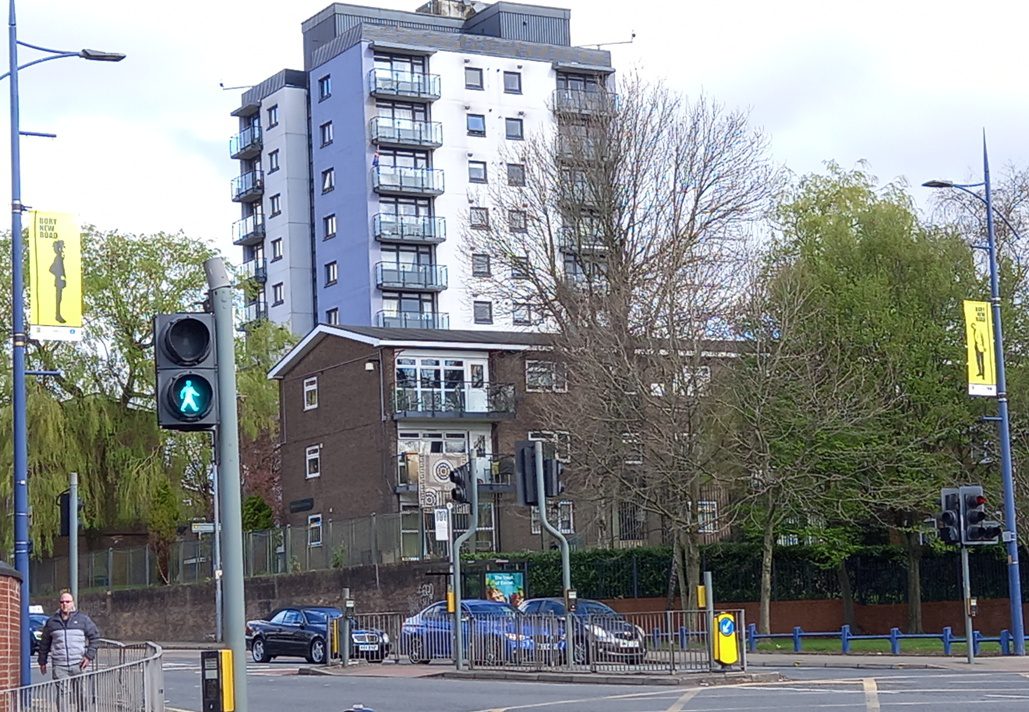 Take sharp left onto Broughton Lane back to BNR its conclusion. A Rush and a Push is the first track off The Smiths last album Strangeways Here We Come. Ariana Grande's No More Tears To Cry was her first single after the Arena bombing of 2017 and finishing with Tony Walsh's This Is The Place which was his response to the event. Tony used to live in Prestwich for many years and I used to see him knocking about. The route finishes at the Glade of Light outside the Cathedral.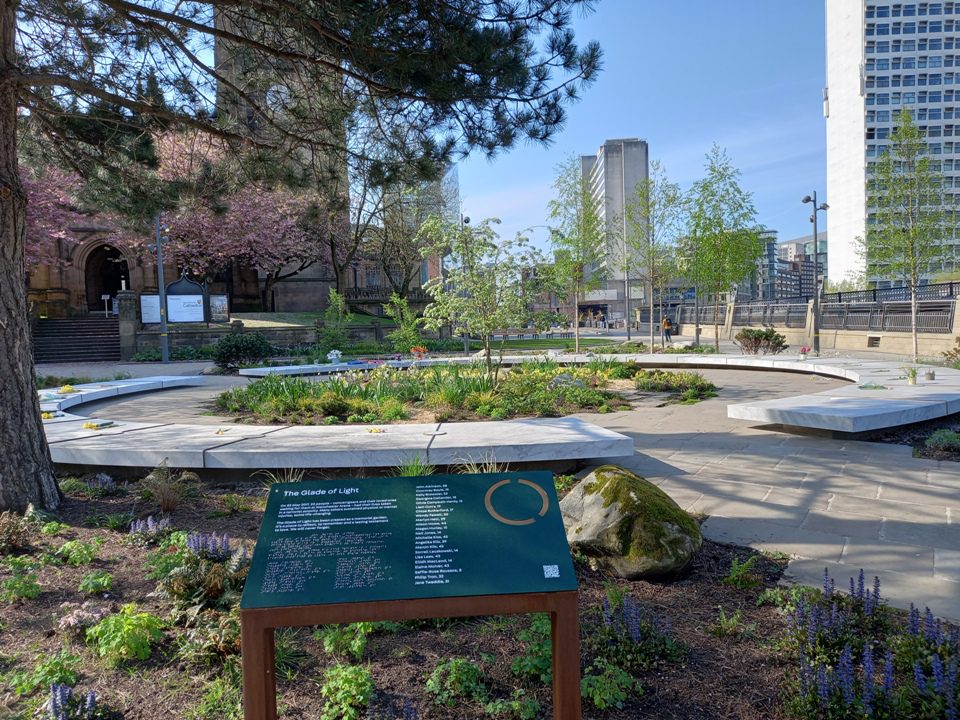 There will be more details of this route on Nigel's blog – check it here