The Victim…
Jimmy Savile preyed on young girls, along with sidekick Ray Teret, along and near Bury New Road in the early Sixties. In 2014, The Guardian reported on a court case against Teret brought by a woman who went to the Broughton Assembly Rooms where Savile and Teret DJ'd. She was 15 at the time and was raped by both Savile and Teret at the Higher Broughton flat, after the latter had chatted her up at the club…
"In a video of her police interview played to the court she recalled meeting Teret for the first time at the Higher Broughton Assembly Rooms in either 1963 or 1964 when he approached her as she sat on the stage and chatted her up" The Guardian reported "It led to her accepting a lift in a green bubble car and then arriving at a flat nearby after Teret said he wanted to drop off a white box.
"Recalling the events, she said she and her friend wore Mary Quant dresses as she visited a disco for the first time" the report added "She said she entered the flat and straightaway saw Savile standing near a window. Asked if she recognised him, she said: 'Everyone knows who Jimmy Savile is. I couldn't believe it…I just thought that I am so lucky to see him because we had only ever seen him on the telly. Then he came and sat down and said 'What lovely hair'. I was just going to tell him that I had just dyed it and he just put his hand up my dress. I said 'What are you doing?' and then it all happened. Everything happened so quickly…"
This was just one incident of many…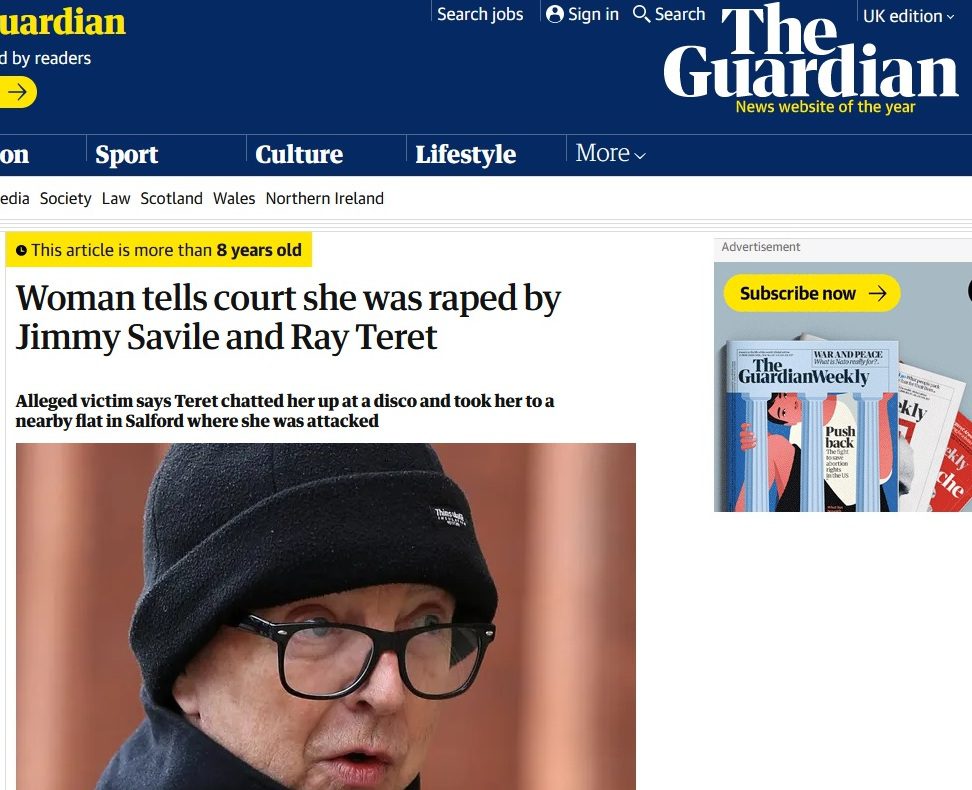 Jimmy Savile…
"I'm not in your world…I'm not constrained pretty well by anything…"
"…Because there's nothing you can't do…You never slip up if you're tricky…"
In The Words of Others…
"A truly great Britain" Margaret Thatcher
'For over fifty years a nation watched him…But no-one saw the truth' Netflix opening to Jimmy Savile: A British Horror Story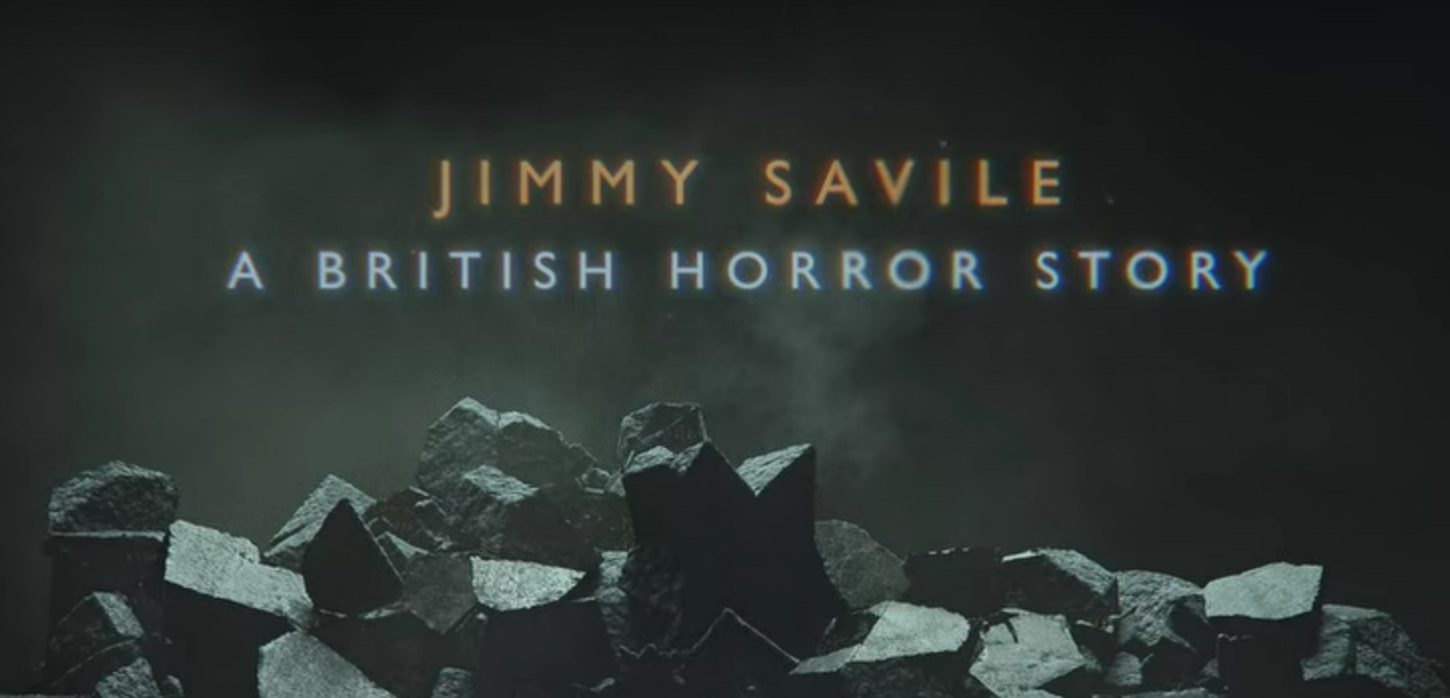 "The allegations are shocking an entire country" David Cameron PM
"Jesus crossed with Father Christmas…He was seen as someone who children would like to…trust…your Uncle Jim…" Mark Lawson TV critic
"He managed to co-exist with a public image of being a national treasure, hugely valued, and also an underground image that he was a deeply creepy bloke who was up to no good" Ian Hislop
"I used to scratch Jimmy Savile's Roller parked underneath Ascot Court…" Gary Williams, Salford resident
"Savile was a callous, opportunistic, wicked predator who abused and raped individuals, many of them patients and young people, who expected and had a right to expect to be safe. His actions span five decades – from the 1960s to 2010. As a nation at that time we held Savile in our affection as a somewhat eccentric national treasure with a strong commitment to charitable causes. Today's reports show that in reality he was a sickening and prolific sexual abuser who repeatedly exploited the trust of a nation for his own vile purposes." UK Secretary of State for Health Jeremy Hunt apologising in the House of Commons in 2014 to patients abused by Savile.
"A horrific story which – however harrowing – needs to be told" Steve Coogan, about to star as Savile in a new BBC drama series, The Reckoning…
See also:
Jimmy Savile – The Monster of Bury New Road – click here
The Appalling Crimes of Jimmy Savile and the Support Now Available: How his case was a catalyst for others speaking out – by Clare Crabb, NSPCC Assistant Director for the North West – click here
Jimmy Savile and Prestwich Hospital Horrors – click here