Two banners showing grime king Bugzy Malone and The Fall legend Mark E Smith have been unveiled in Prestwich Village, promoting the Bury New Road project which aims to join the dots and point out the magic of all the incredible events, people and places linked to the Road.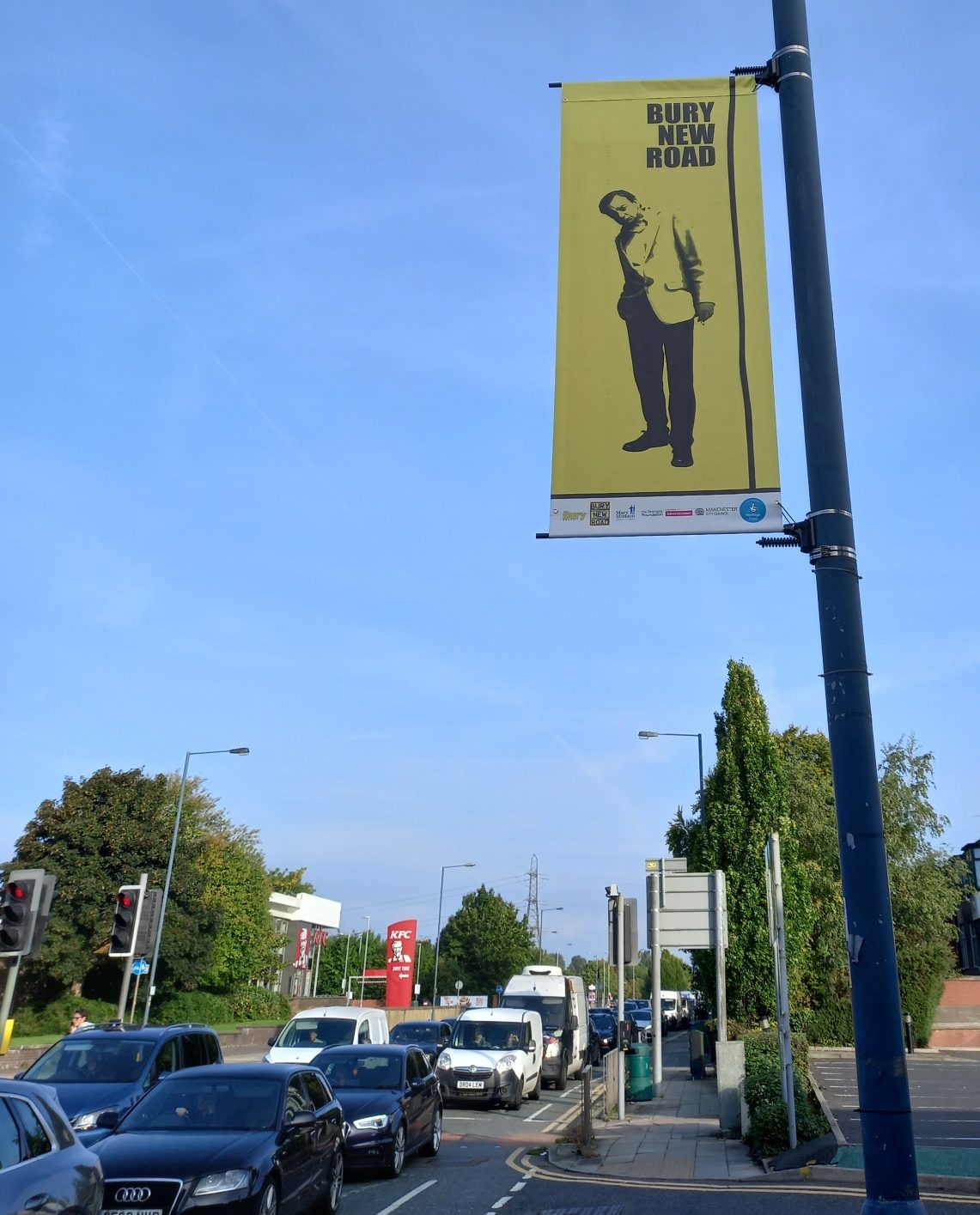 The banners compliment four other banners in Salford at the Rialto on Bury New Road, and four banners in the Manchester Strangeways stretch of the Road (see here).
These latest Prestwich banners have been created with support from the Parklife Community Fund and Bury Council.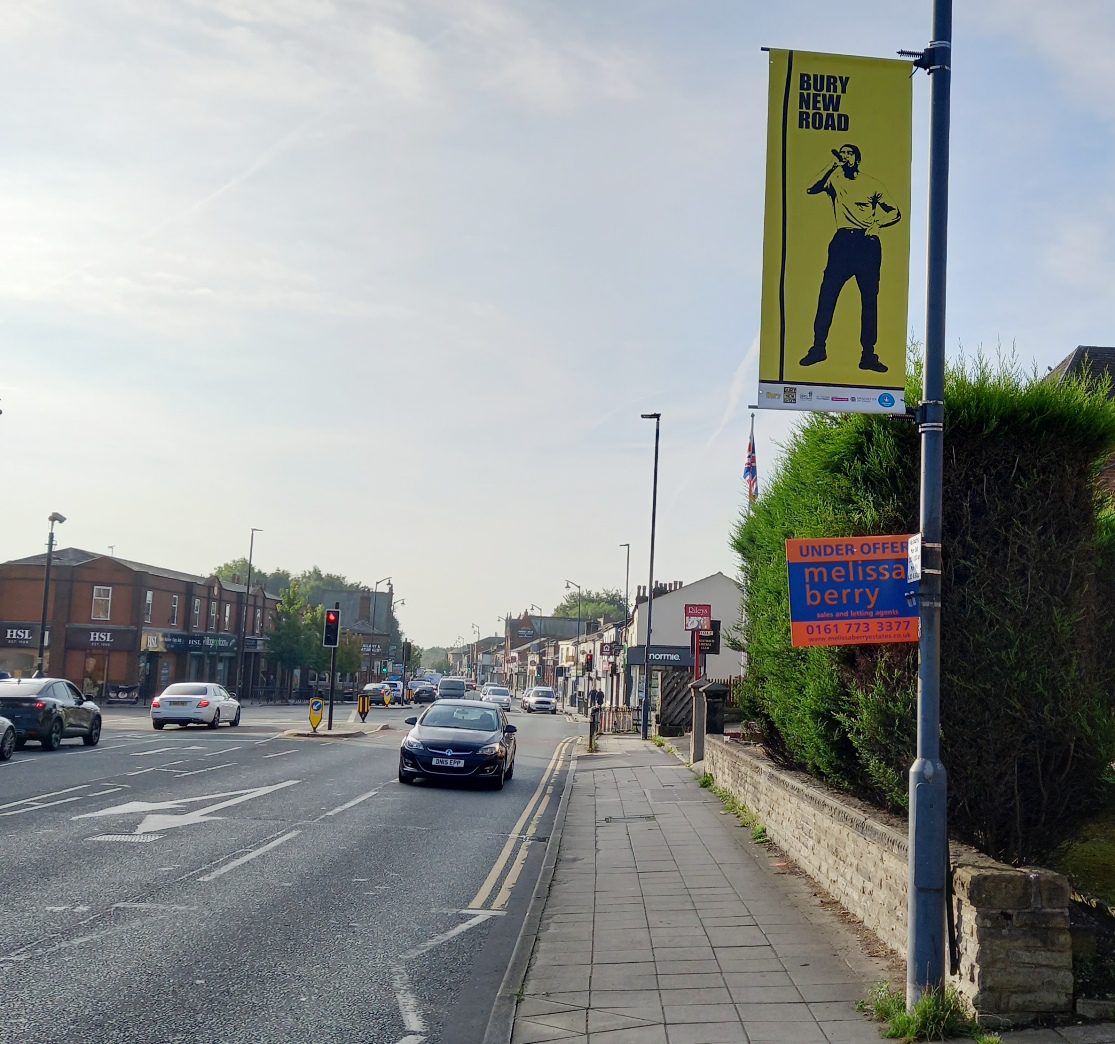 The Bury New Road project runs until December this year and expect pop up exhibitions, open days and lots more features on the website over the remaining months.
For more details see the website www.burynewroad.org