Who is it? Celia Birtwell (1941-)
What is she known for? Basically, dressing the Swinging Sixties and Swirly Seventies, reinventing fashion, catwalk shows and textiles with husband Ossie Clark, and dressing everyone from Mick Jagger to Jimi Hendrix, Paloma Picasso and The Beatles. Having the top models showcasing their clothes – Pattie Boyd, Marsha Hunt, Marianne Faithful, Jane Asher et al.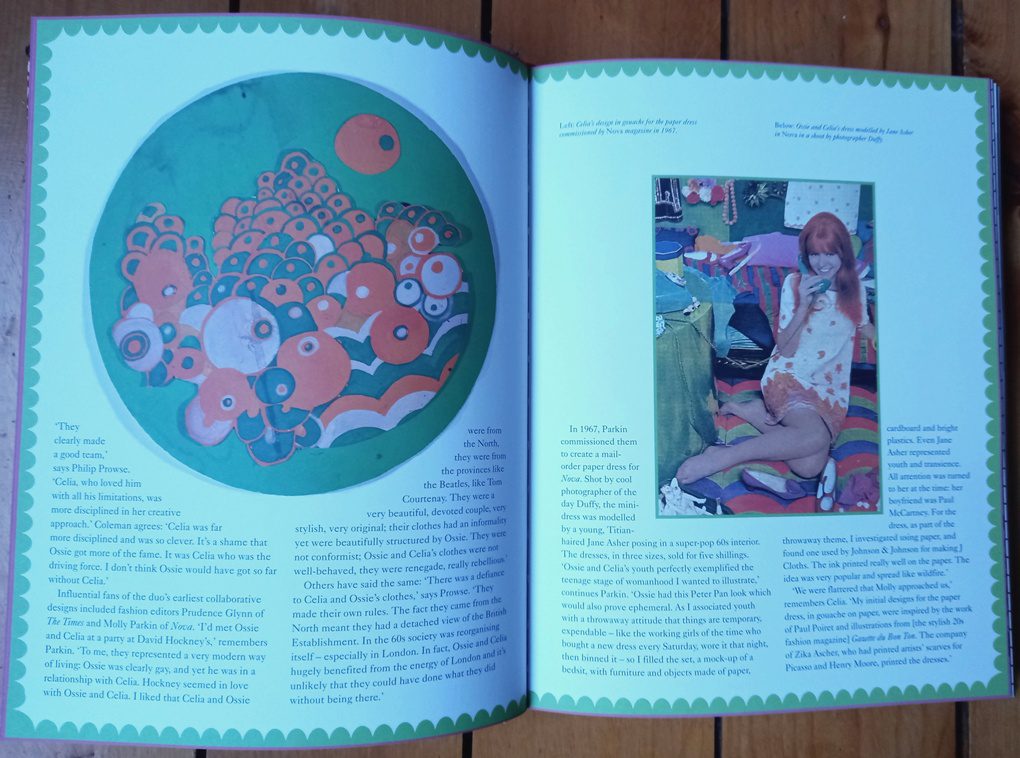 Celia is also known as David Hockney's muse, starring in one of his most popular paintings, Mr and Mrs Clark and Percy. And bringing high fashion to ordinary people, summed up in the Quorum label in the 70s, her sell-out collection for Top Shop in 2006, and her current collection for Next.***
What did she change? Celia Birtwell and Ossie Clark led the charge against conformity, with Celia's mad floral prints adorning Ossie's mad floaty outfits. When everyone went mini, they went midi and maxi; their catwalk shows were major pioneering events, with loud rock music accompanying dancing models…when before, everything was stiff and straight. Their clothes also flattered women who did not have model shapes, and the frocks were described as 'man magnets'….
"Ossie and Celia's clothes were not well behaved, they were renegade, really rebellious" Molly Parkin, former editor of Nova.
"There was a defiance to Celia and Ossie's clothes. They made their own rules." Philip Prowse film director and stage designer.**
What was she doing on Bury New Road?
Celia grew up in Holyrood Road, near Heywood Road, before moving to Salford, age 13, and attending Salford Art School.."I never liked living in Salford; I really missed Prestwich because I've got such fond memories" she says "I do think Prestwich is special for me and I'm very proud that I was brought up there…" *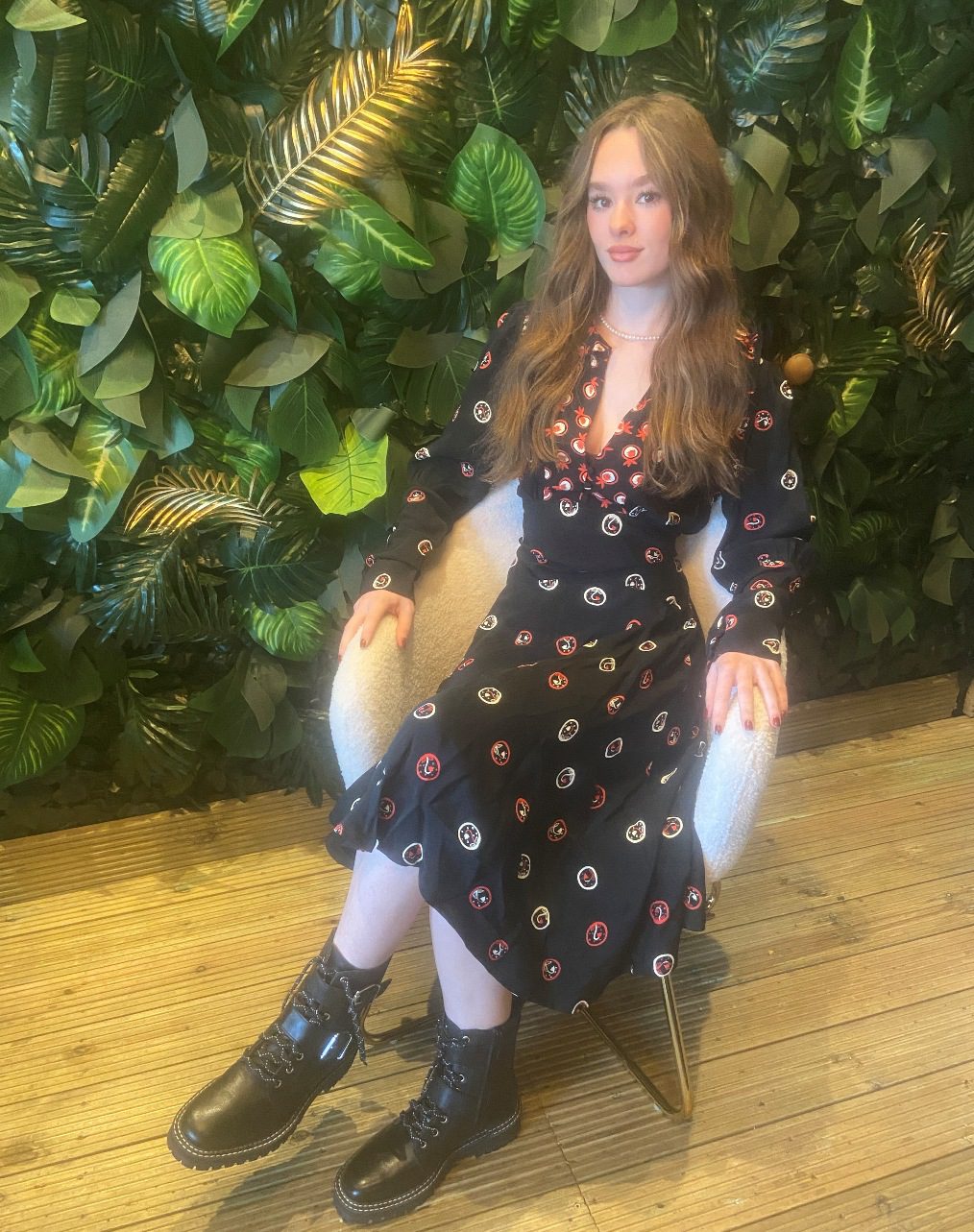 How important is Celia Birtwell?
"Britain's most beloved textile designer" Vogue, October 2011
"Celia's designs are heaven. They are original, beautiful and like works of art" Mary Quant
"Celia is one of the most talented textile designers ever. She's brilliant…" Manolo Blahnik
"Celia is a droll observer. Her work is always lively and 'pretty'" David Hockney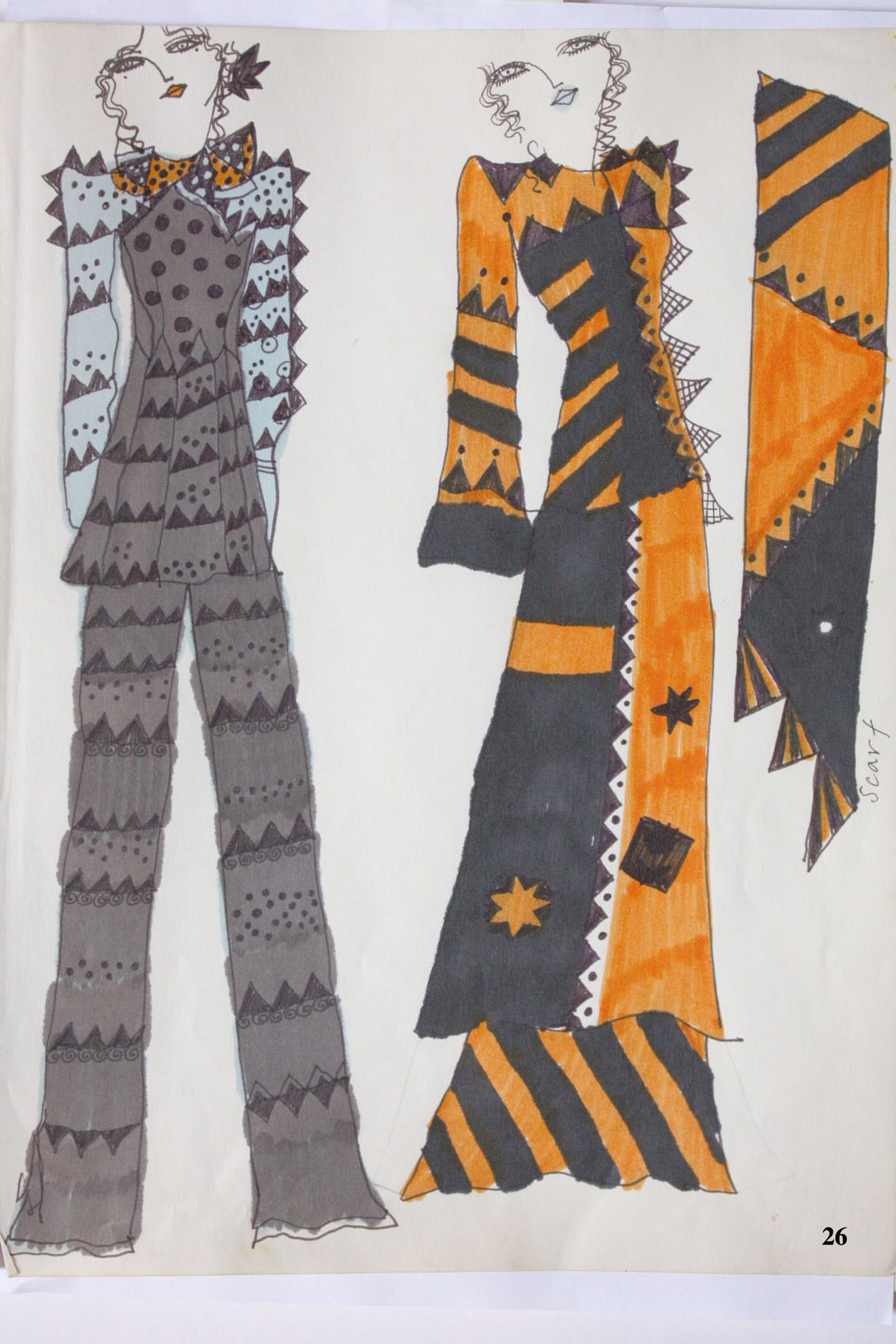 For lots more information visit Celia Birtwell's website – click here
See also:
* Celia Birtwell's recollections of Prestwich – click here
**Celia Birtwell at the epicentre of Sixties and Seventies fashion – click here
*Celia Birtwell – Still wowing after all these years! – click here
 Main photo: Celia Birtwell by David Hockney