Who is it? Boddingtons Beer (established 1778)
What is it known for? Widgets, cheap beer and incredible advertising campaigns…
What did it change? In 1992 Boddingtons was the first beer company, after Guinness, to use a widget – a nitrogen-filled ball – in its cans which made the brew as near to the real pub thing as possible. But Boddies is mainly known for changing the way beer was marketed forever, with mad sexy, surreal adverts that took it way out of the cheap world of the snub, Woodbines and beer bellied old men, and into a new cooler, stylish dimension, with creaminess at its epicentre.
While the beer was almost a cult in Manchester at the time, only 5% of sales were outside the North West, pre-ads. By 1994 it was the fourth biggest selling bitter in the country, while the cans were the best selling canned bitter in the UK from 1992 until 2000.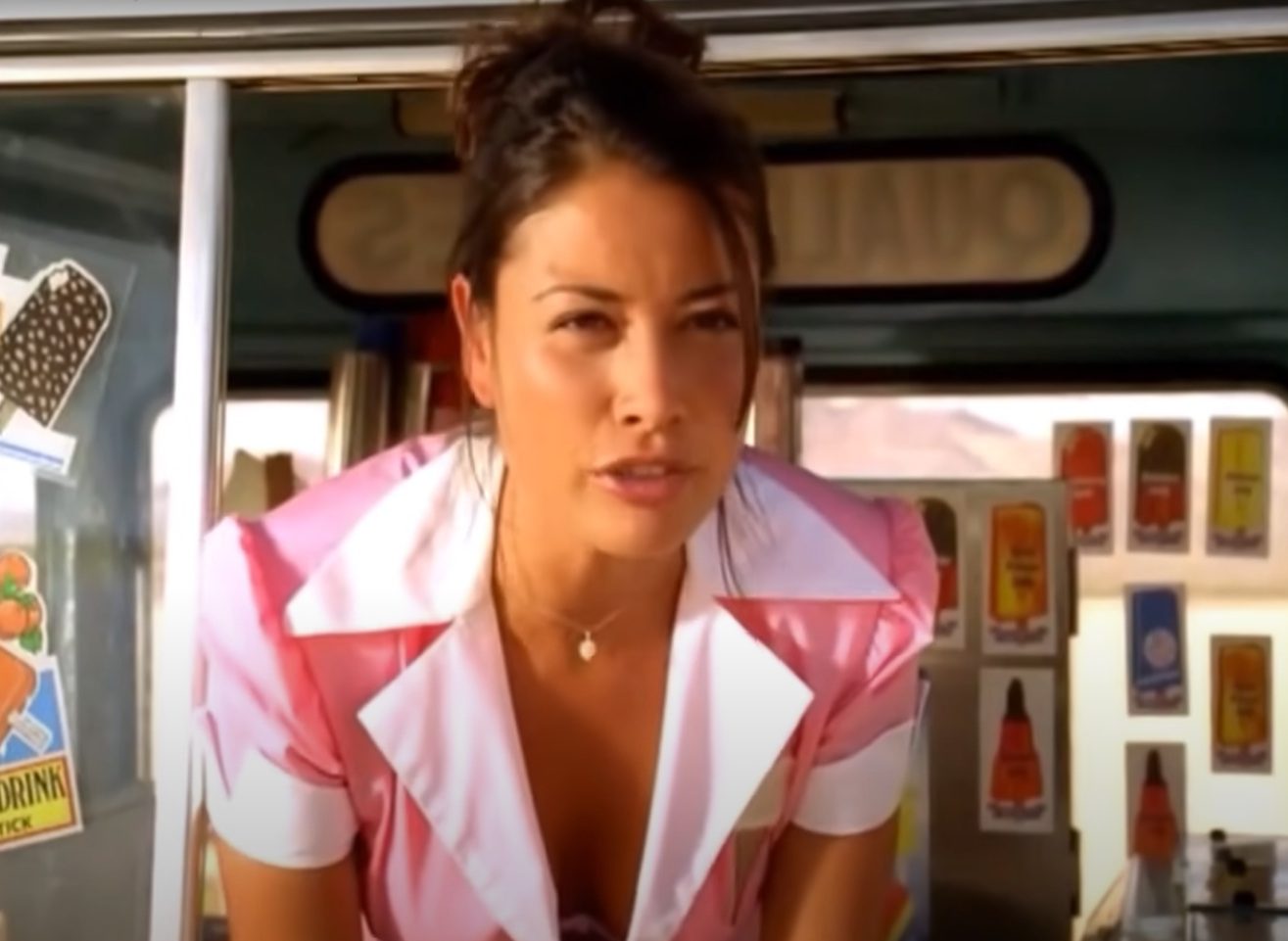 What was it doing on Bury New Road?
There had been a Strangeways Brewery on the Great Ducie Street site at the start of Bury New Road since 1778, when grain merchants Thomas Caister and Thomas Fray founded it there to avoid paying tax as it was outside the official Manchester boundary. By 1800 the company had changed to Fray, Hole and Potter, before becoming just Hole and Potter. In 1832, Henry Boddington joined the company and became the sole proprietor in 1853. By 1877, it had become the biggest brewery in Manchester, owning 71 pubs and producing over 100,000 barrels per year. In 1883, Henry Boddington retired, handing it to his sons and the name changed to Henry Boddington and Co.
Despite being bombed in the Second World War when production was ceased for seven months, production continued until 1989 when it was taken over by Whitbread which re-branded it as Boddingtons in 1994. In 2000 the brewery was bought by Interbrew UK which closed the site in 2005, relocating production to Wales and ending 227 years of brewing on the site.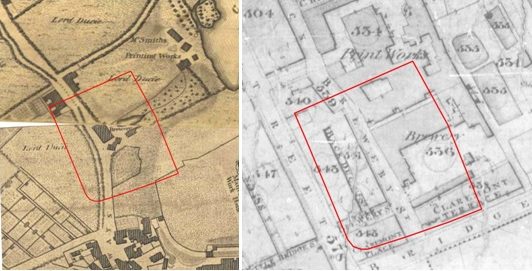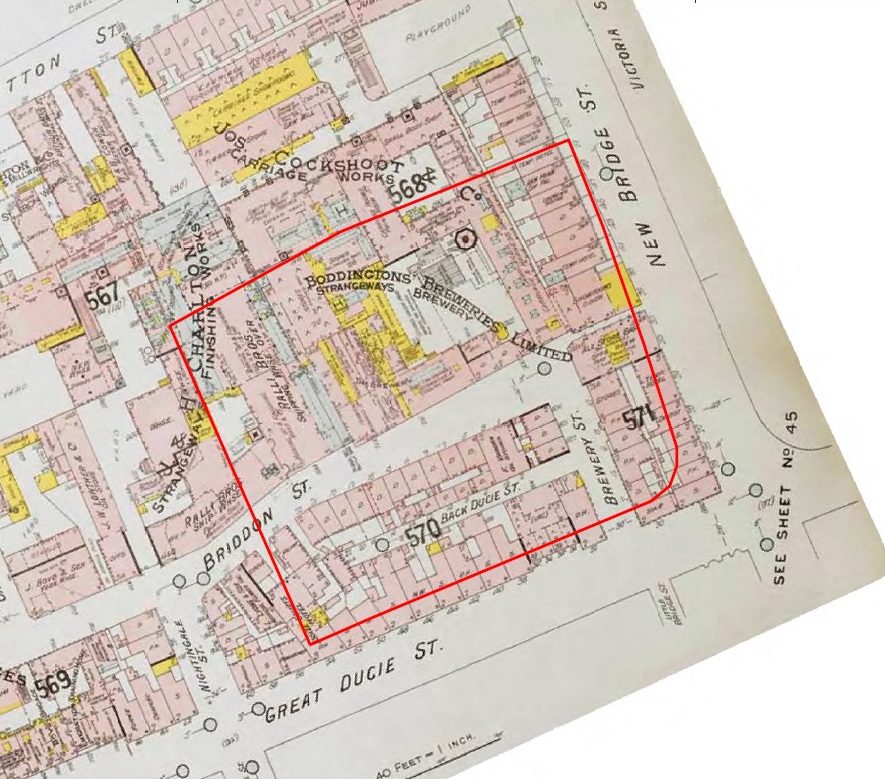 How important is Boddingtons?
Agency Bartle Bogle Hegarty's Cream of Manchester advertising campaign ran from 1991 until 1999, with the most well known tv ads appearing from around 1992, featuring models and actresses providing the mad northern glam. According to the Manchester Evening News, the famous advert which saw a gondola on the city's canal, mimicking the Cornetto advert, "told the world something about the reinvention of the murky old city; that its once-filthy waterway could almost pass for Venice".
Meanwhile, Whitbread chief executive Peter Jarvis commented in 1995 that "It was very fortuitous that the brewery was in Manchester. To outsiders, Manchester is a very attractive place – known the world over for soccer, art, music and broadcasting. It would be difficult to have a Cream of Wolverhampton, even though Banks's beer is very good. People do not aspire to visit Wolverhampton. On the whole they try to by-pass it…"
And Eliza Williams, Editor of Creative Review, adds: "The Boddingtons ads stood out at the time – and still hold up brilliantly now, thirty years on from their first launch – because they turned a whole range of preconceptions on their head. Manchester's then grimy canals became Venice; bitter – usually perceived to be a masculine drink – could be consumed by women; and the sexy, sophisticated protagonists were given the immortal line 'by 'eck, it's gorgeous'. Plus they were really funny."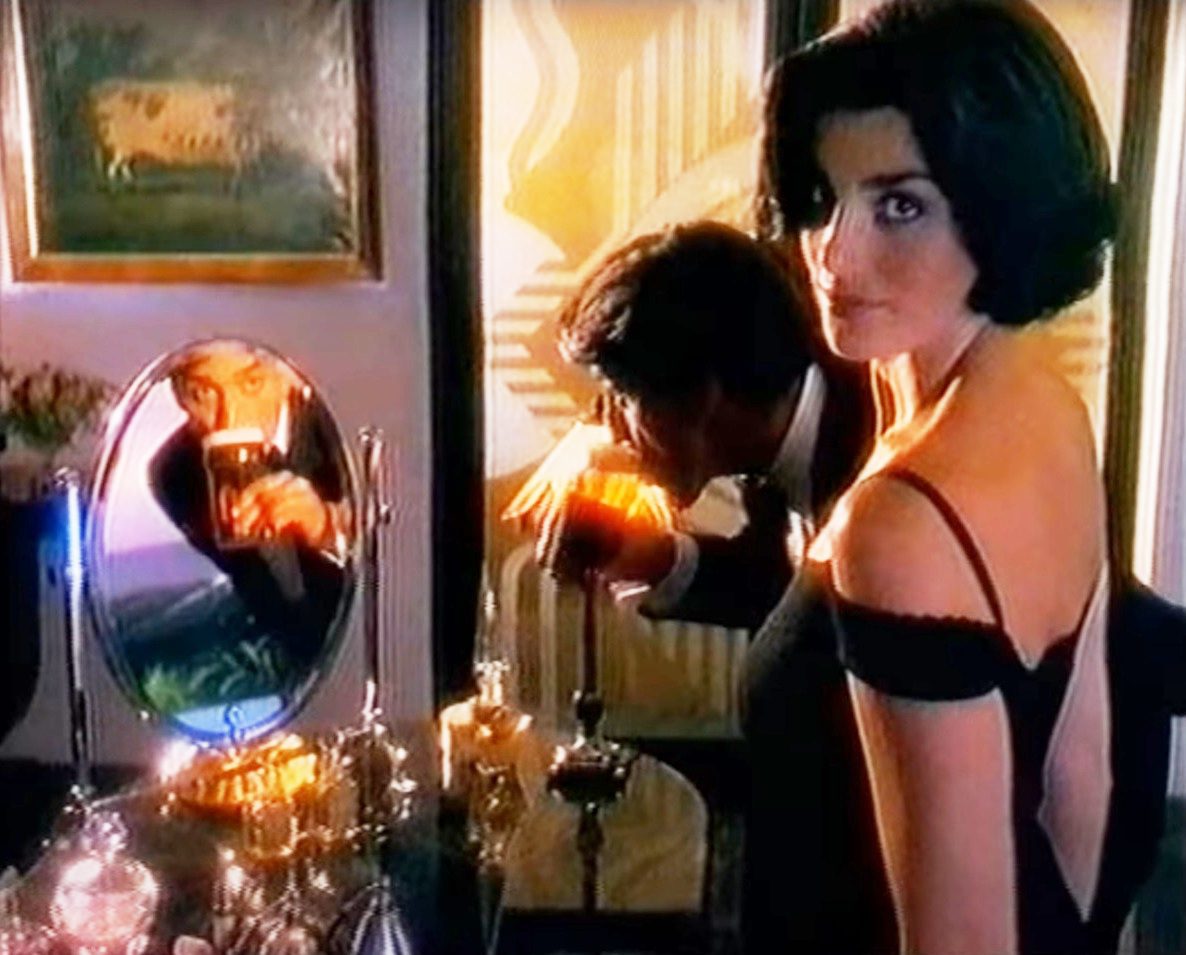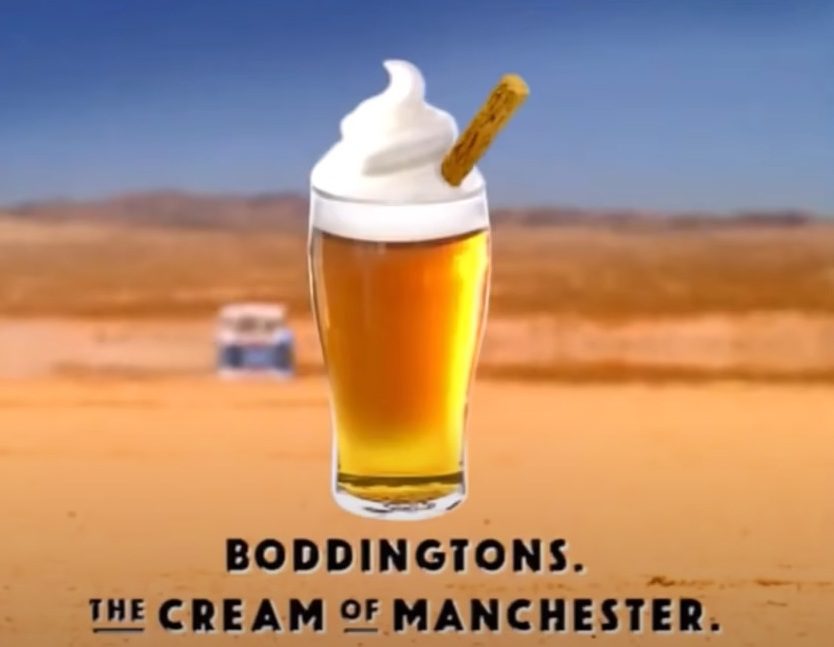 See also:
Those Famous Boddies Adverts – click here
Boddingtons Goes Madchester, Gladys Althorpe, Frankie Howerd, Friends and 'By 'eck petal, you smell gorgeous'…Patrick Langan, Marketing and Brand Manager for the golden years of Boddingtons recalls the radicalisation of the northern brew… click here

Do you have any photos, anecdotes or memories of Boddingtons? Please get in touch email: burynewrd@gmail.com or via Facebook: Bury New Road Heritage.