In March 2021, two Grade II listed Victorian villas at 463 and 465 Bury New Road, on the corner of Vine Street, were demolished with workmen saying that the buildings, dating from 1857, had become too dangerous to save; despite them having planning permission to be re-born as flats…and despite the local community complaining to Salford City Council for years about their neglect.*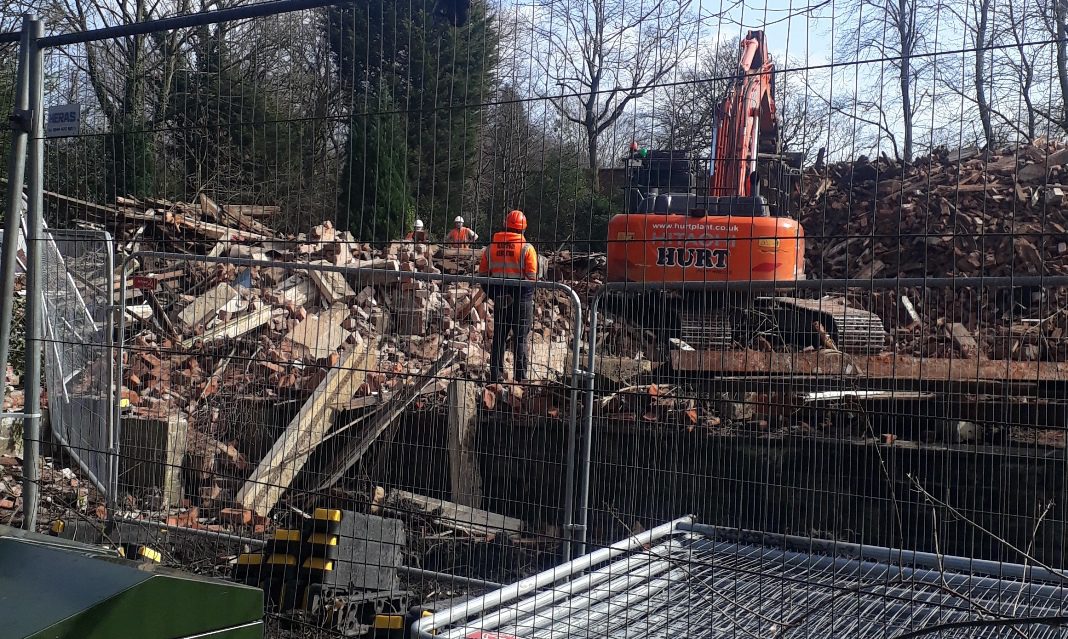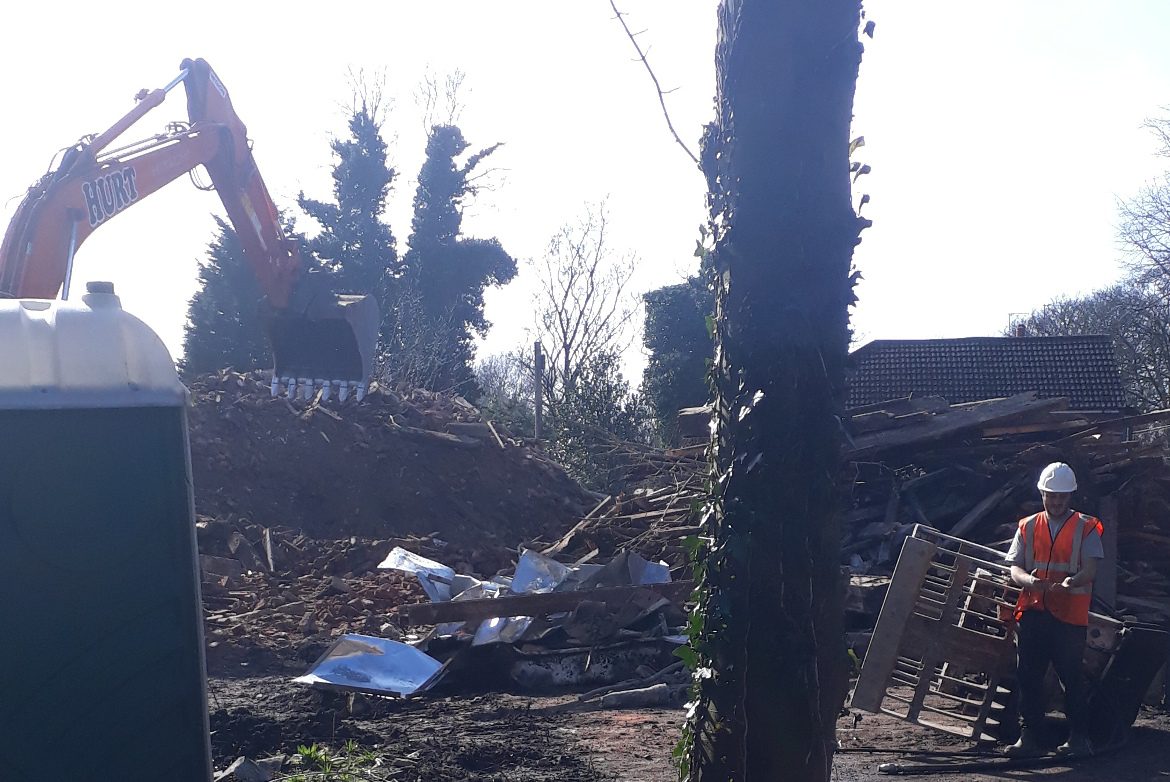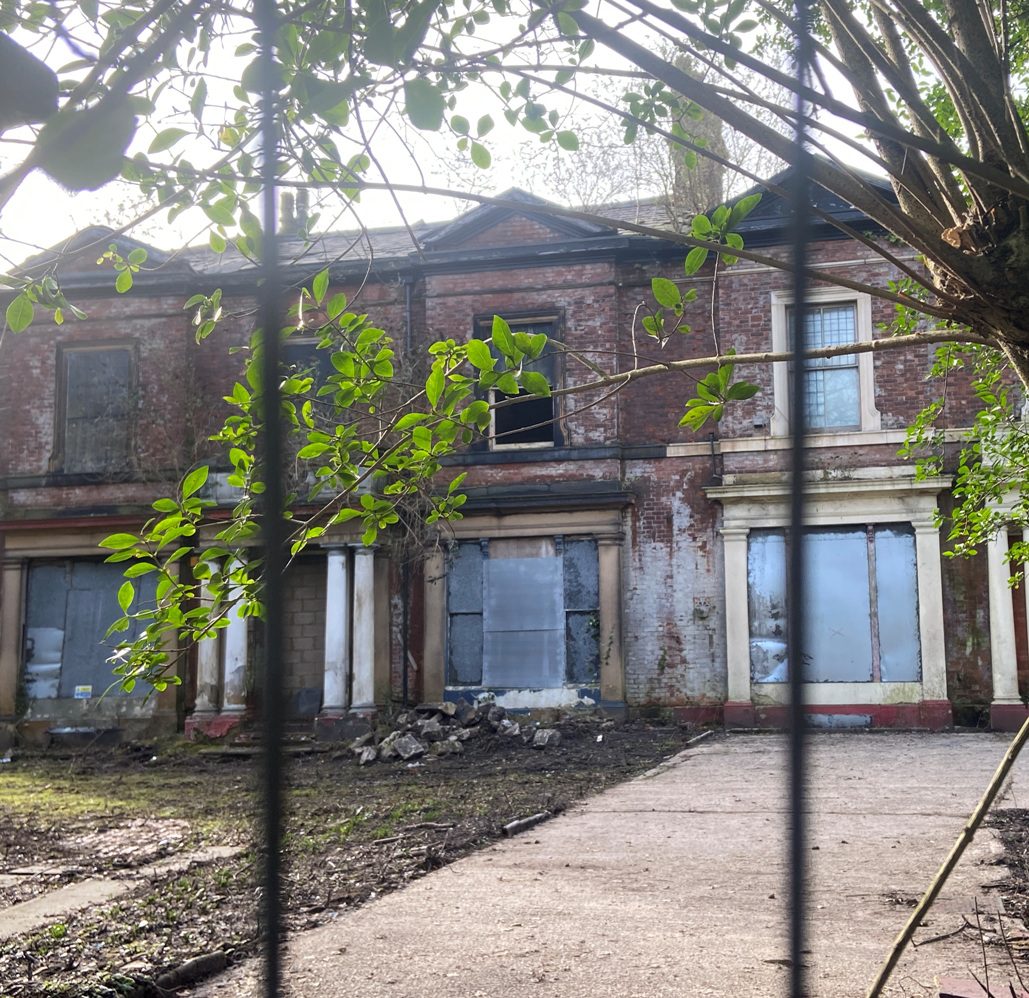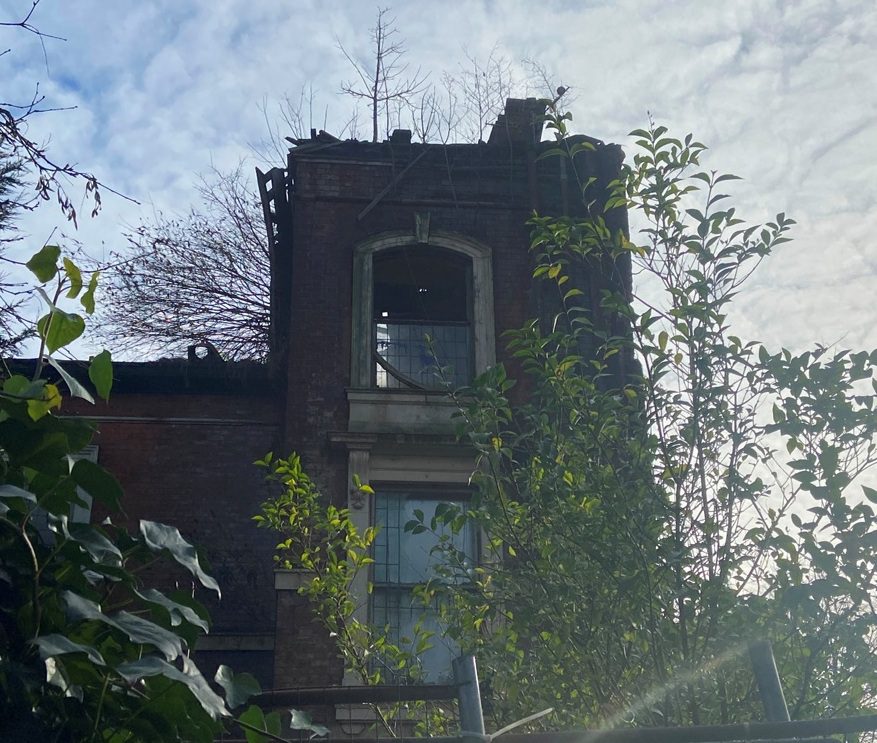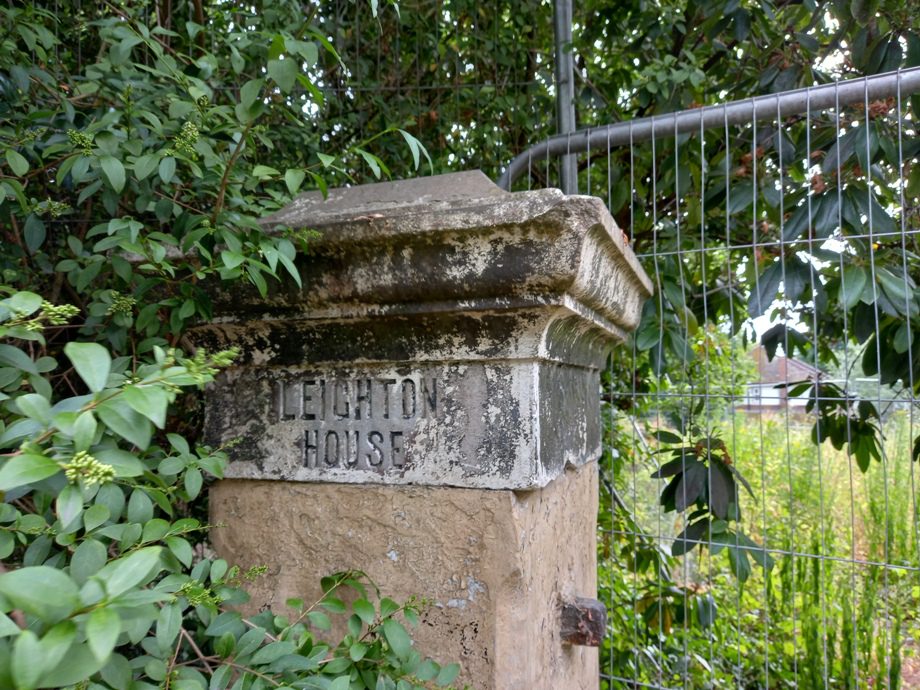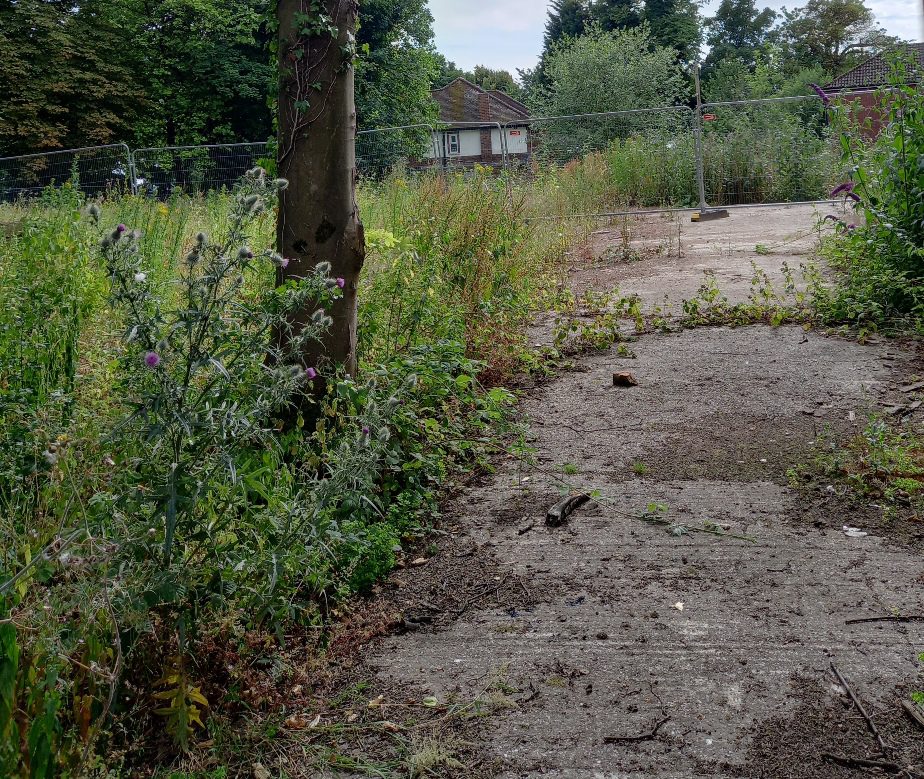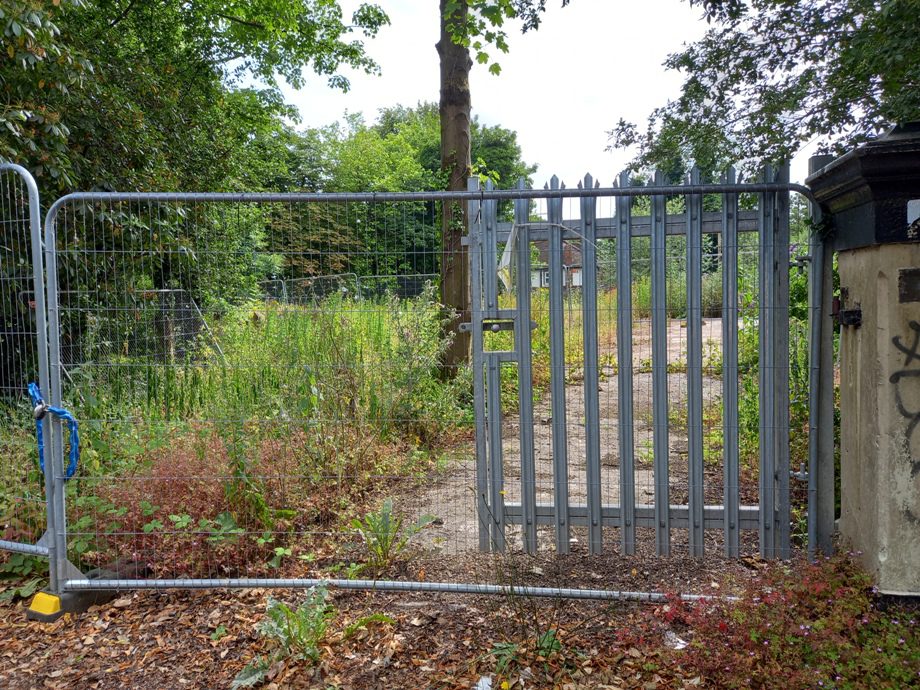 In recent history, the houses had an array of characters and creative bohos living in them, from the late singer songwriter, Bryan Glancy, to top photographer, Paul Jones, who shared some of his memories and photos of the house and surrounding location shoots with the Bury New Road project…**
Chrissie McBride lived there for periods of the 1980s and 1990s, and here recalls what it was like living in 'Dis-Graceland'…
"I was born in Salford, and although now retired, firstly in Occitanie, France, and now in Rossendale, I still return regularly and keep up with current events in my old and beloved city.  Therefore, I was saddened to see the demolition of 463/465 Bury New Road. I lived in a huge old ground floor flat, at 465, for three years during the '80s when I was a student at Prestwich Hospital, (as it was then called) The flats were very cheap, about £25 per week, so, ideal for students, and quite a lot of future nurses and doctors lived in the two houses at varying times.
We used to have theme evenings, where someone would cook a huge casserole or curry, and we'd dress as hippies, or 1920s flappers, but the best were the 'Incredibly Bad Taste' evenings, which inevitably gave a lot of scope as to attire. I remember the long term residents – a lovely lady called Miss PW who had been a worker in the colonial services in the Far East, and would sit in the (occasional) sunshine at the side door on Vine Street in an old wicker chair, regaling me with stories of her wild oriental youth.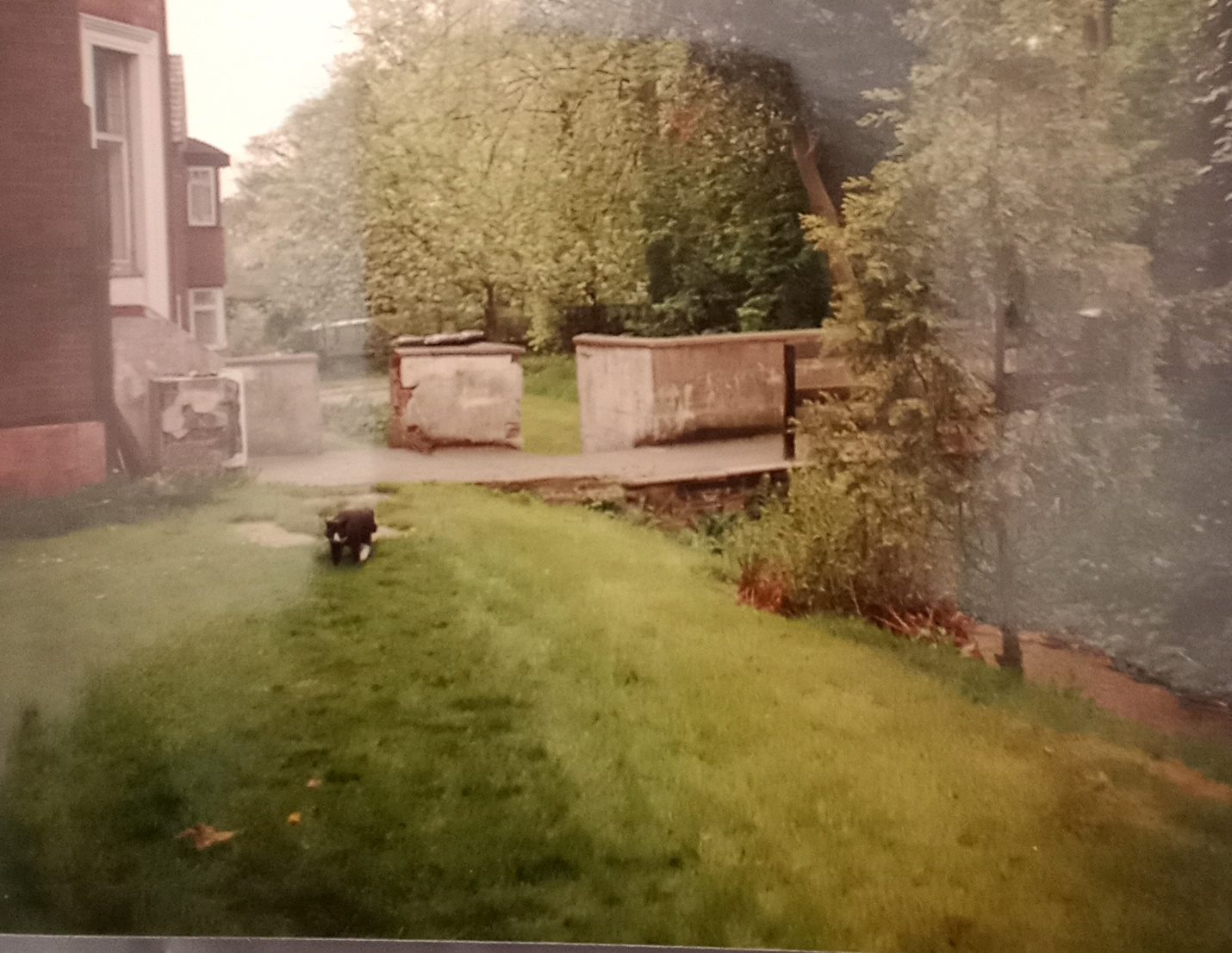 Then there was H who sold used cars, (extremely used cars) and used to keep them all in the garden at the front of the house until most of them disintegrated with rust. Then later, there was an elderly Irish gentleman who pushed around an old pram carrying his milk and bread, and who wore a wig with the attachment wire rusting at the front on his forehead.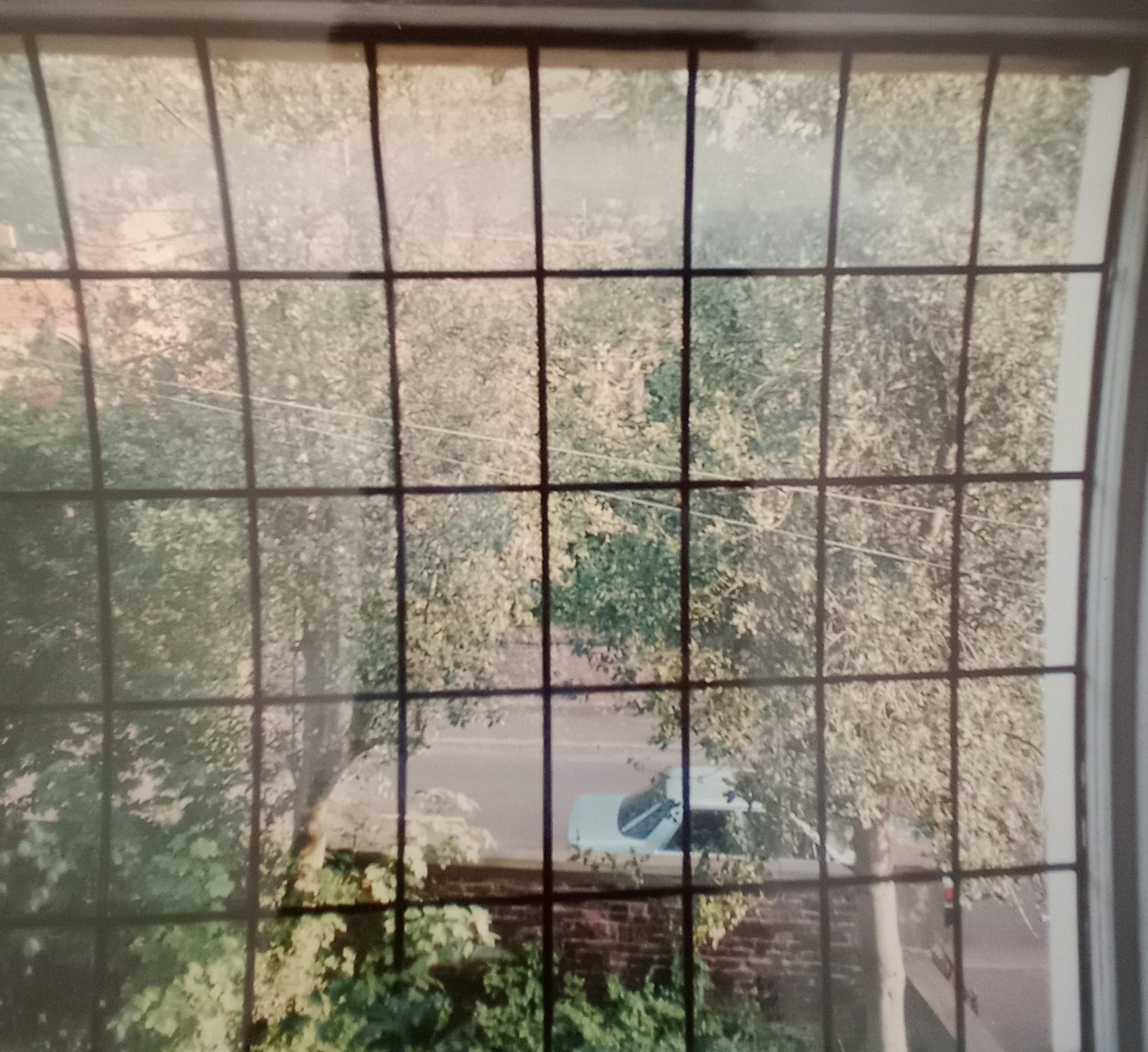 My bedroom had a huge mural, a Caribbean sunset, painted by the previous tenant, right across the biggest wall. A bit garish but it helped to hide the damp patches. The carpets throughout the building were all the same; huge Columbus-type galleons on a lurid orange sea. There were little doors on corridors and stairs which led up narrow staircases and ended nowhere, and a scary old cellar filled with furniture which looked as though someone had lived there then suddenly abandoned the place, sometime before World War Two.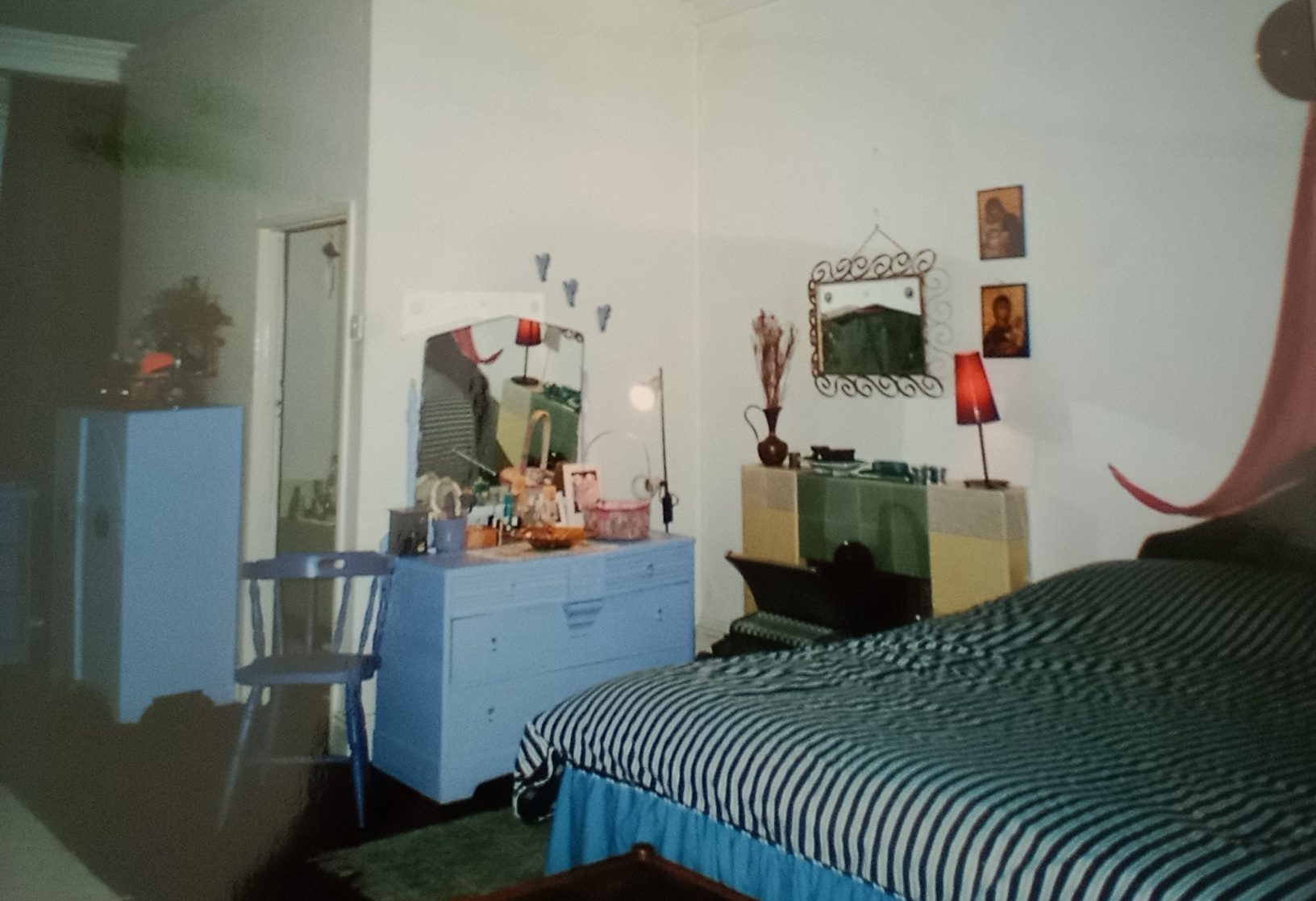 I had a tiny kitchen you could barely squeeze one person into, and a contrasting huge bathroom like a ballroom with a lonely sink and toilet in one corner and a huge, pink, scallop-shaped bath in the other. Having a bath from September to May was akin to venturing into a frozen Siberian wilderness.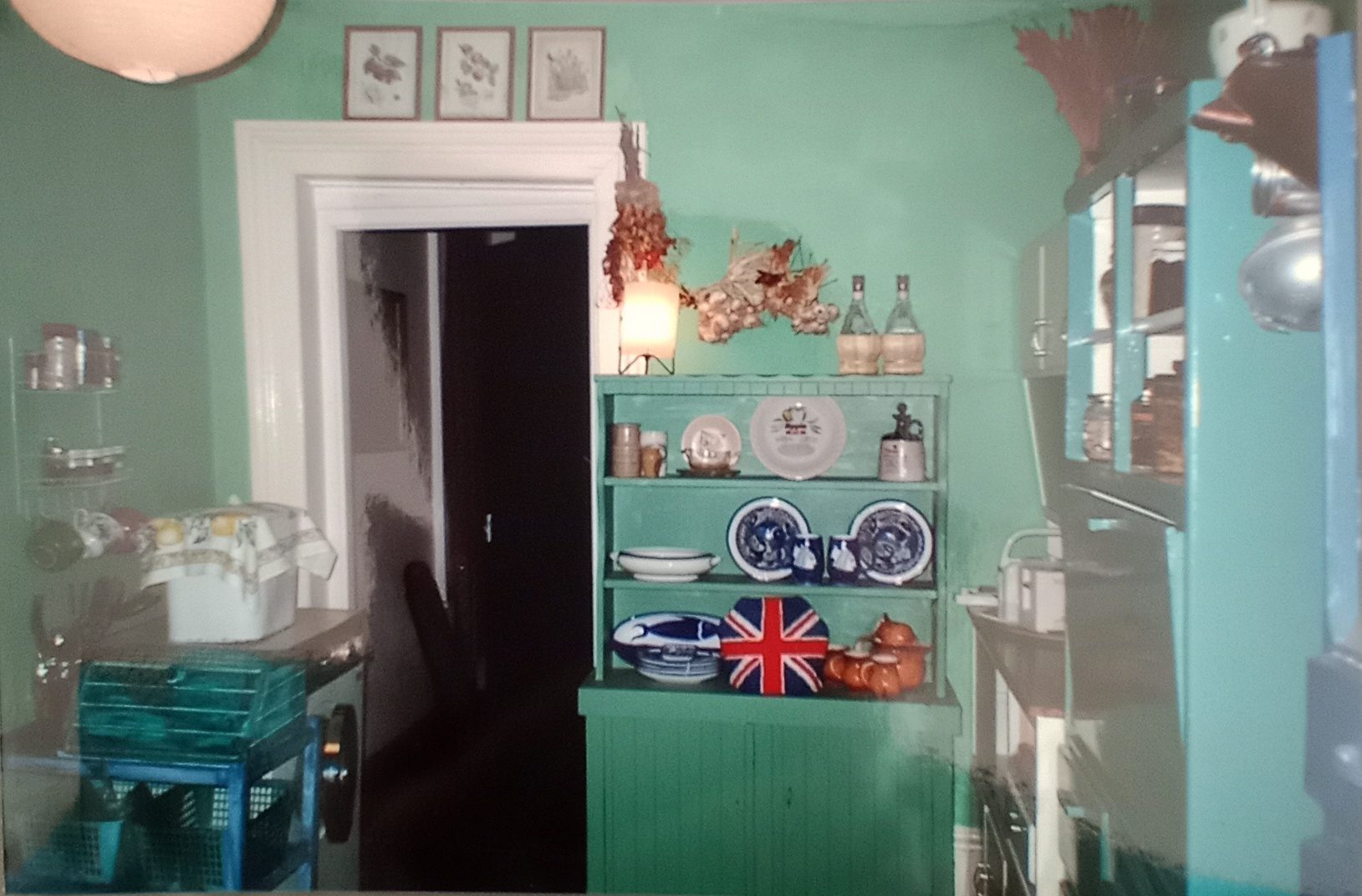 The wind would whistle, (nay, blow a whole Mistral!) through the draughty windows and under the doors, and in cold winters, ice would form inside the windows. My American friend said that it was like one of those old brownstone New York houses, and that it reminded him of home. He used to call it 'The Pink Palace', after the old New York house in the film, Sophie's Choice. My other friends were more irreverent and called it Dis-Graceland. But they were great years. In 1985 I finally bought a small house, but it was not the same. I left the flat to my son, who stayed there until he joined the WRP then went and joined the revolution in London.
I then lived in France and Italy for 12 years, and when I decided to return home, in 1997, I again rented a first floor flat at 465, above my old one. Nothing, except for the people, had changed very much- still the same tarnished vase of plastic flowers on the stairhead from 1983. The galleon carpets still there, on their never ending voyage.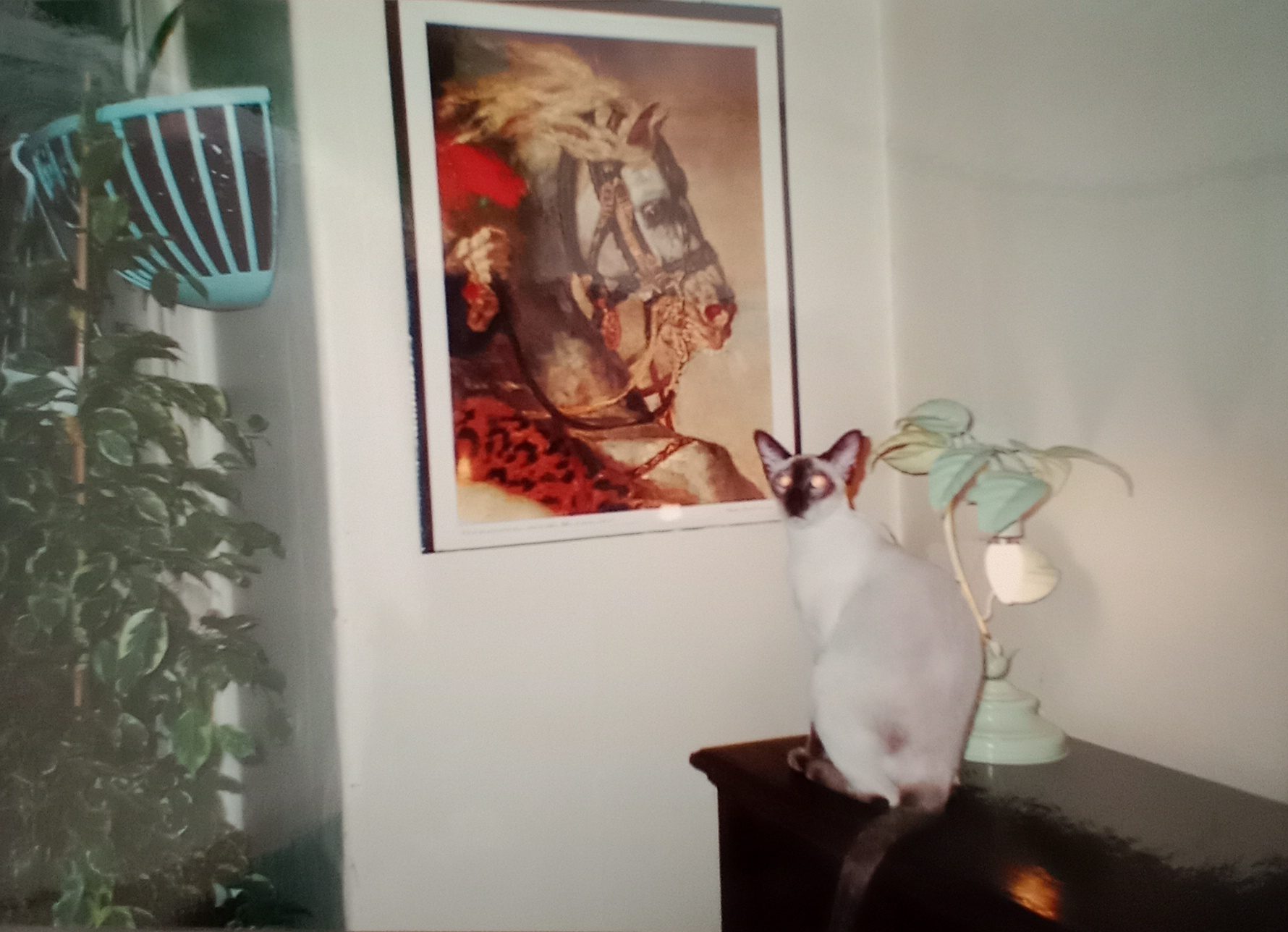 This time, I had a massive bedroom which could have seated all the members of the House of Commons on a fair attendance day, but a close-the-door-or- you-can't- get-in, bathroom. Next door, 463, had already then been closed down, and there was always afterwards a feeling that this would happen to lovely 465. In the meantime, long skirted and shawled Balkan ladies with lots of children, and come and go males, began camping out at the back of 463, cooking on fires outside.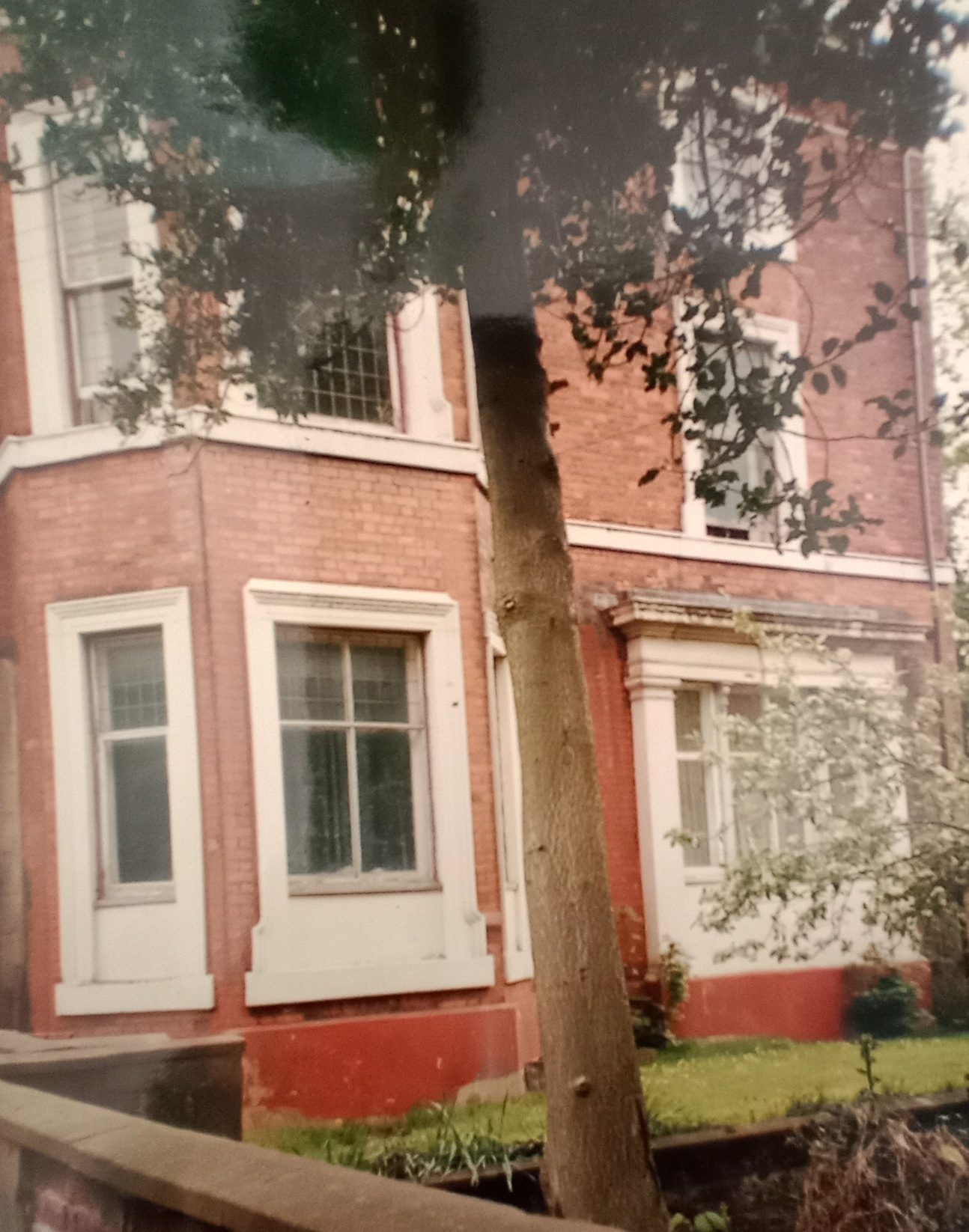 It was a place then to welcome my family and we spent Christmases there with every bit of heating turned on full, but the atmosphere was so absolutely Victorian, Dickensian and authentic. I used to alternate sleeping patterns, depending on whether my friend upstairs was playing his rock guitar, or the man downstairs was recording drum bass beats for rap songs, when the whole house shook.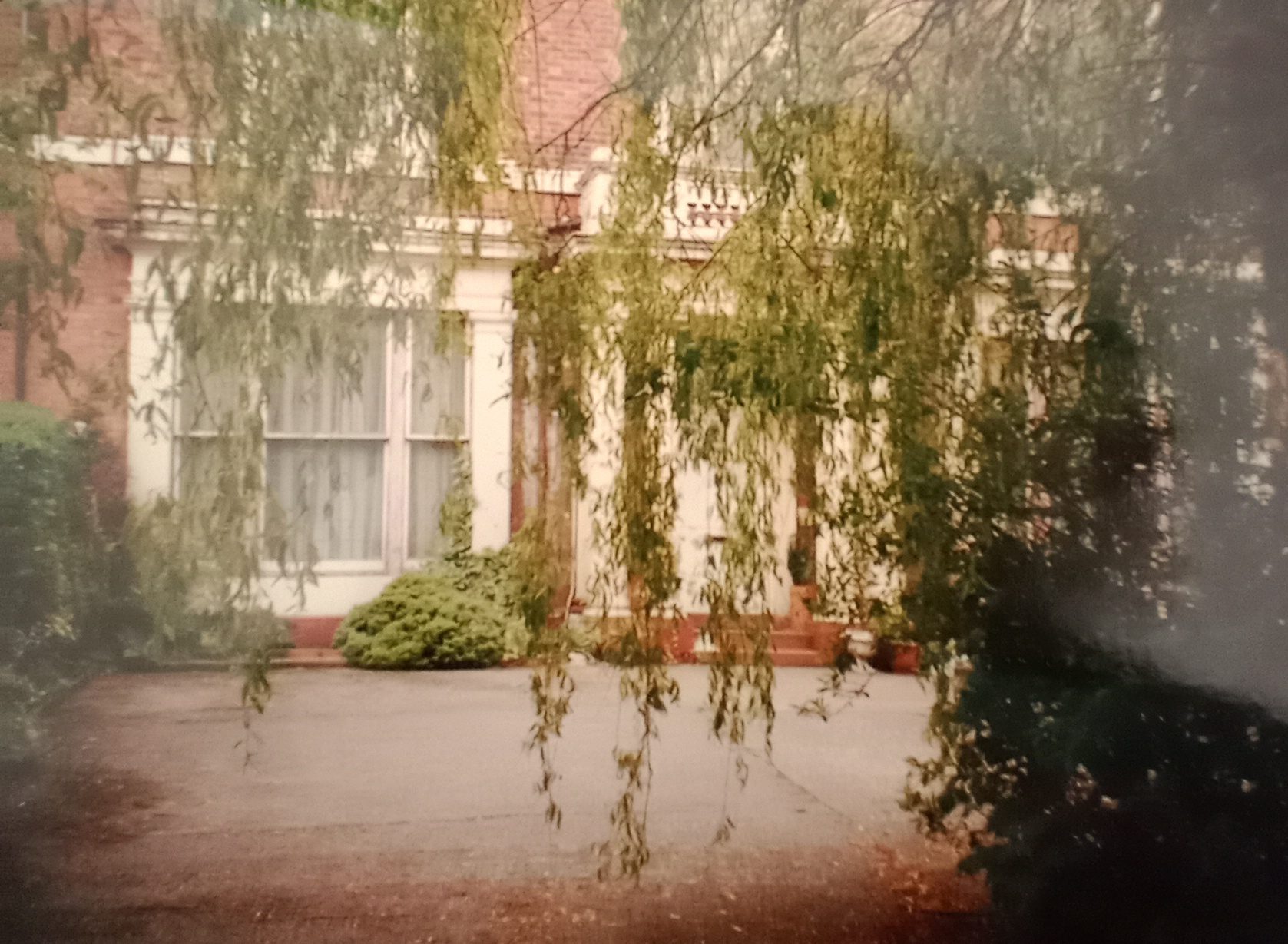 Friday evenings were busy with the Jewish community arriving at the synagogue across Vine Street, with an animated buzz of conversation on arrival, and after prayers.
However, again, it was a happy time, until we had to admit that the writing was well and truly on the wall. Several mini Niagara Falls burst in and cascaded down the majestic staircase, and we began to see grey fat and sleek rats deserting the cellars, heading for the Landslide and the Irwell, where it was probably less damp. We were promised that 'Someone's coming to fix the roof tomorrow', but tomorrow…
The galleon carpets were removed after the flood and somehow it was never the same. Then in late 2005, we all received an impersonal badly-typed letter from the agents to be out within about six weeks. I was fortunate to find another magic house apartment on Cavendish Road, very similar, same owner, another story. I watched the deterioration of my old home with sadness and curiosity, as the grapevine predicted that it would be refurbished, or become 21st Century flats, or a parking lot, or a hotel or mini market.
Apparently, the original building was the Portuguese Consul's residence, then became a private school; then after the 1939-45 War, was, like many other buildings in Salford and Manchester, converted hastily into flats.
463/465 Bury New Road was rundown, a bit squalid, neglected by the owner, despite protests from tenants and citizens, but nevertheless a magic place to live. Some of the best years of my life. How sad that it's gone. As Joni Mitchell sang in one of her songs, 'History falls to parking lots and shopping malls'…"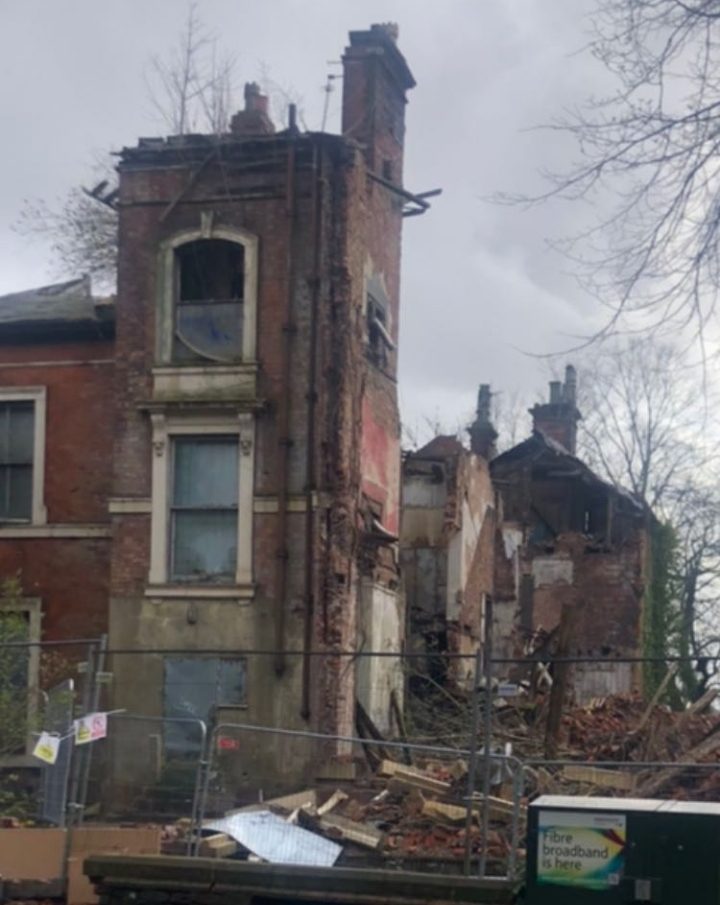 Words by Chrissie McBride
See also…
* Read the original Salford Star article on the demolitions – click here
** See the ace photos from Paul Jones and his memories of the house – on the Bury New Road website click here
See also the story of how love blossomed for former Prestwich Hospital student, Jane, and a bloke from 'Dis-graceland' – on the Bury New Road website click here