Who are they? 10CC, via driving forces Graham Gouldman and manager Harvey Lisberg
What are they known for? 10CC were known for huge hits, including Rubber Bullets, I'm Not in Love and Dreadlock Holiday which all reached Number One in the UK charts in the 1970s, plus a posy of Top Ten UK albums; while, as well as managing 10CC, Godley and Creme and Sad Cafe, Harvey Lisberg is also known for managing snooker player Jimmy White and footballers like Gary Owen.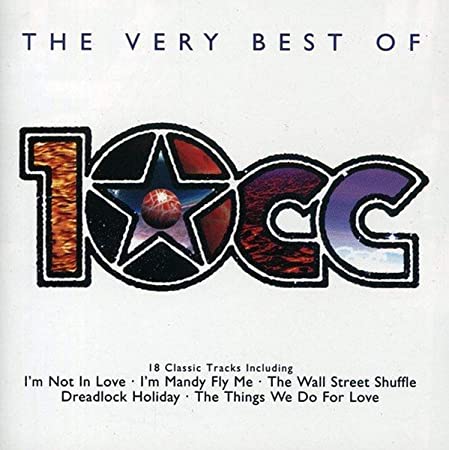 What did they change? 10CC led the way in attitude for The Fall, John Cooper Clarke, Bugzy Malone and, it seems, everyone else on Bury New Road, to follow. 10CC got worldwide acclaim on their own terms, while its members founded and owned Strawberry Studios in Stockport giving them total control over the creative output. As Kevin Godley writes on his website "Against all odds from 1972 to 1976, 10cc had nine hit singles, four hit albums and a massive amount of creative fun, with no-one telling us what to do or how to do it…"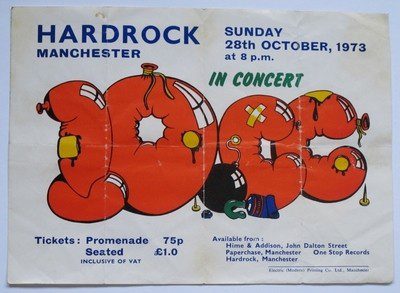 10CC pioneered new recording techniques, infused the music with art ambience and was an iconic vehicle for the sum of its parts. As Harvey Lisberg writes on his website, "10cc was always more than just a rock band, it was the creative centre of a mass of other groups, other stars and other hits. To tell the story would be to talk of Wayne Fontana and the Mindbenders, The Yardbirds, Hotlegs, Neil Sedaka, The Hollies, Herman's Hermits, Led Zeppelin, Phil Collins, Billy Joel, Gotye and many others…"
On Strawberry Studios, he adds that it was "a legacy they left for other acts from the North of England to use to get their foot in the door too."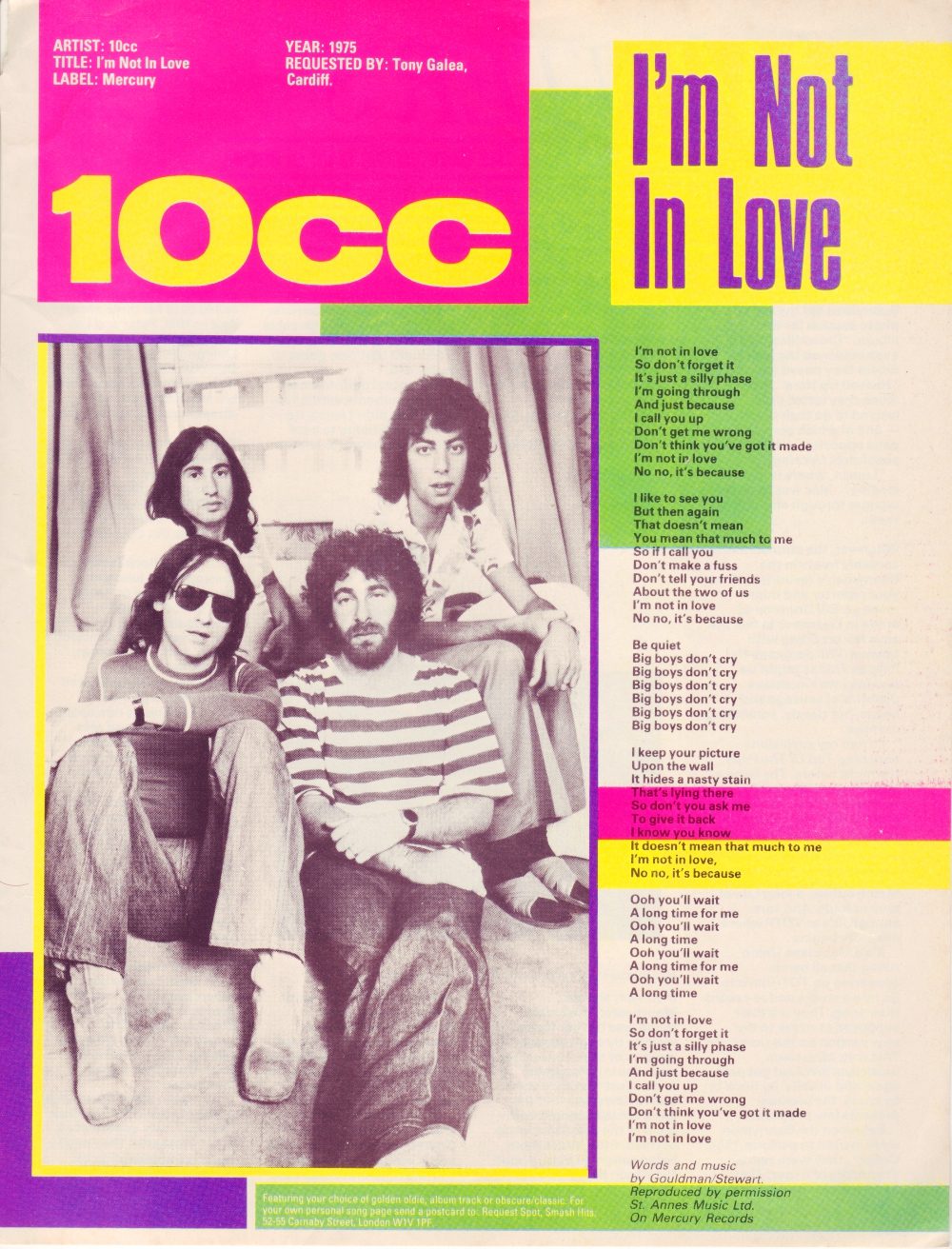 What were they doing on Bury New Road?
Three of the band – Graham Gouldman, Kevin Godley and Lol Creme were from Prestwich/Higher Broughton, while Eric Stewart was from Droylsden. Only Graham Gouldman and Harvey Lisberg came from near Bury New Road, with Kevin Godley and Lol Creme more Sheepfoot Lane area. Graham Gouldman lived in Kingston Close off New Hall Road, while Harvey Lisberg lived on Waterpark Road and Singleton Road.
How Important Are They?
Graham Gouldman wrote some of the biggest hits for bands including The Yardbirds, The Hollies and Herman's Hermits which helped cement the UK's pop invasion of America, as well as co-writing all the 10CC hits, while Harvey Lisberg was the Tony Wilson of his day.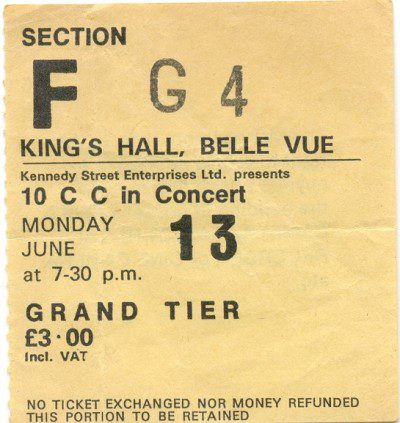 "I think we all knew that we were going to do something important" Graham Gouldman told the BBC in 2012 "There was so much talent within the band it was sort of bursting in a way. Everything fitted in very well. We all lived pretty well near each other, we were very compatible musically and we were also good friends. The studio was the lynchpin of everything though. Because if there hadn't had been a Strawberry Studios there would have been no 10CC…"
The BBC, reviewing a Very Best of 10CC album, wrote; "The world's most famous anti love song, I'm Not In Love, will forever rival the productions of Phil Spector or Brian Wilson" adding that the album is "a concise lesson in how to be subversive and still sell millions…"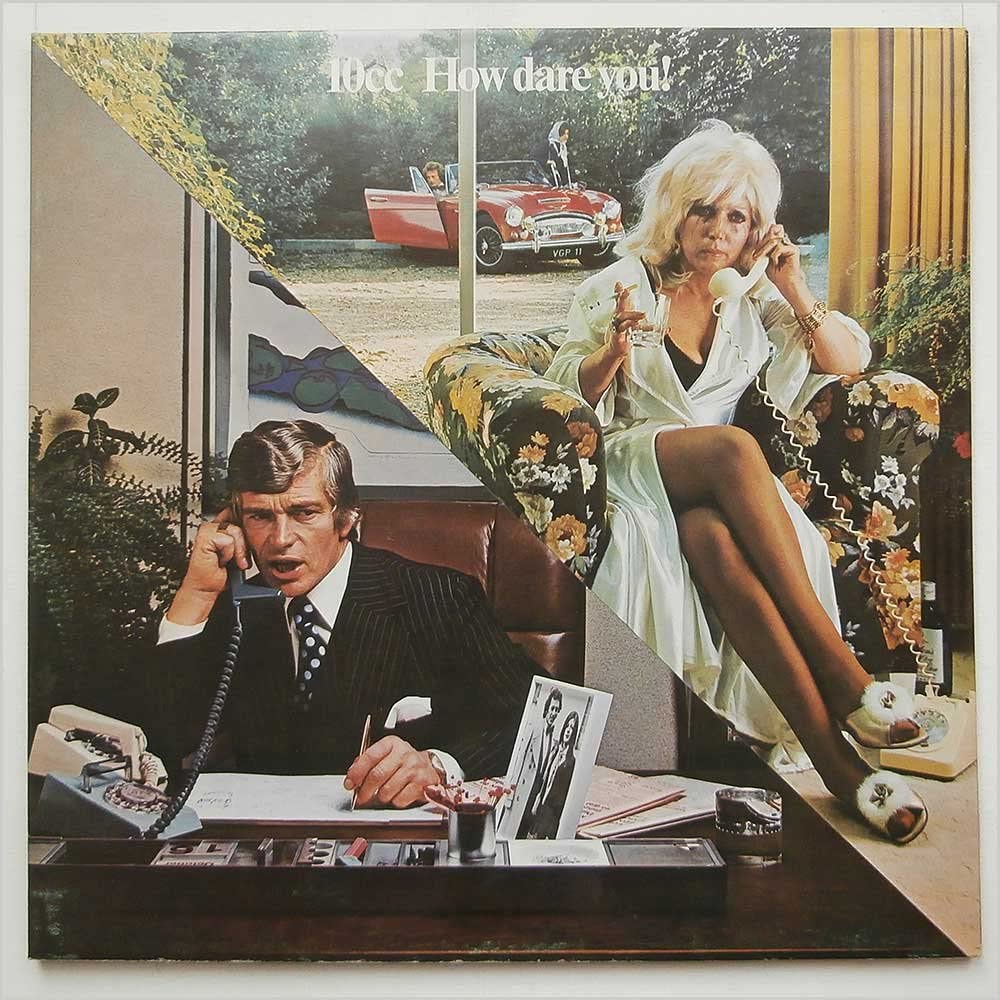 All images courtesy of the Strawberry Studios Archive and MDMA 10CC archive, via Peter Wadsworth – click here for loads more
See also:
Some Bury New Road Memories from Harvey Lisberg – click here
Graham Gouldman: Broughton Was In My Blood – click here
Some more info…
I'm Not In Love (co-written by Graham Gouldman) has been played over five million times on US radio.

Things We Do For Love (co-written by Graham) has been played over 3.5 million times on US radio.

Dreadlock Holiday (co-written by Graham) is featured on the soundtrack of the 2010 film The Social Network, about the founding of Facebook.

I'm Not In Love was part of the soundtrack of the film Bridget Jones: The Edge of Reason.

10cc has sold more than 30 million albums worldwide.