Who is it? Harvey Lisberg
What is he known for? Managing Herman's Hermits, 10CC, Graham Gouldman, Godley and Creme, Sad Cafe, Jimmy White, Gary Owen, Fred Pickering and loads more. Harvey Lisberg was the Tony Wilson of his day, pioneering the Manc DIY attitude.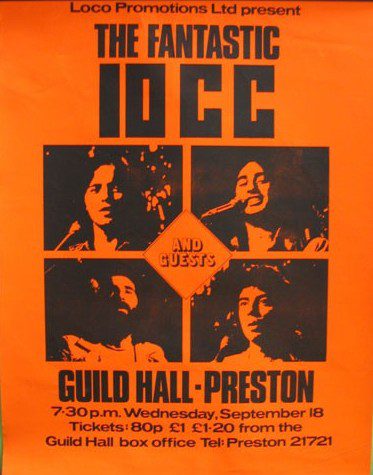 10CC flyer courtesy of MDMA
What did he change? Made local musicians international stars and changed the face of snooker, turning previously 'black and white' players into technicolour superstars. Between April and May 1965, three of his Manchester-based acts hit Number 1 in America for an unprecedented six weeks…Freddie and the Dreamers: two weeks at No 1 with I'm Telling You Now (10th-24th April); Wayne Fontana and the Mindbenders: one week with Game of Love (24th April-1st May); and Herman's Hermits: three weeks at No 1 with Mrs. Brown, You've Got a Lovely Daughter (1st- 22nd May). Invested in Eric Stewart's Strawberry Studios and in Kennedy Street with Danny Betesh.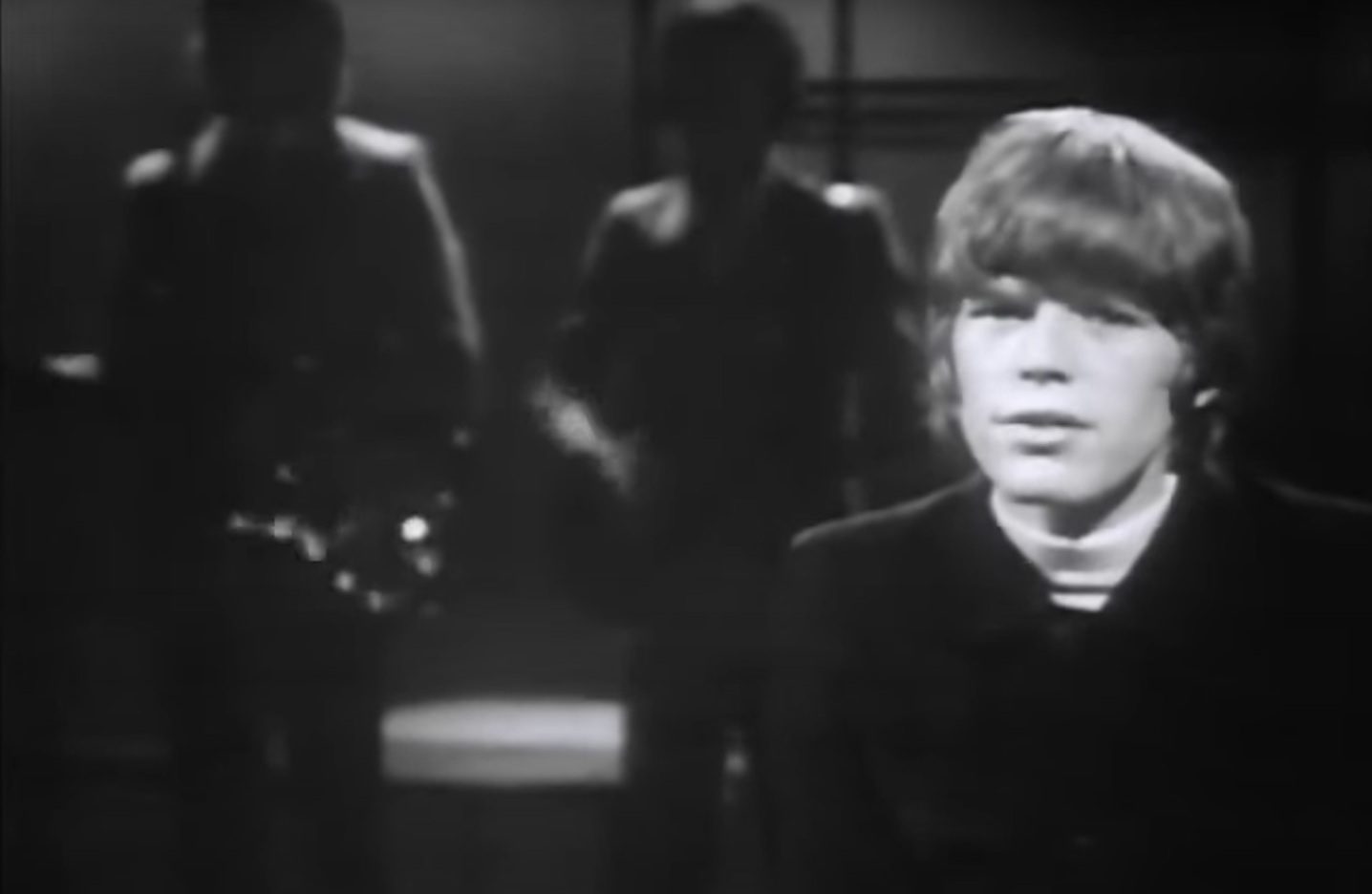 "Harvey brought showbiz to the then seedy, working man's club ethos of snooker" says son Philip Lisberg.
 For the full amazing Harvey Lisberg archive see https://harveylisberg.com/
What was he doing on Bury New Road?
Harvey lived on Waterpark Road from 1940 to 1969, and on Singleton Road from 1969 to 1975…"…At the bottom of Broom Lane there was an aspect which revealed a great view of the Manchester Racecourse which was still operational when I was a boy."
Some Bury New Road Memories…
Upper Camp Street (1940s)
 "My father had a textile warehouse at the back of his childhood home at 7 Upper Camp Street where he used to live before he got married. It was about five hundred yards from Bury New Road. My grandfather was Alfred Lisberg and they traded as A.Lisberg & Son dealing in textile waste from the mills in Yorkshire and Lancashire. The waste used to make newspapers and during the war military uniforms and later school uniforms. The photo is of my father's first cousin, Geoffrey Lisberg, who worked with my father for many years. The bales of textile waste were thrown into the back of the lorry."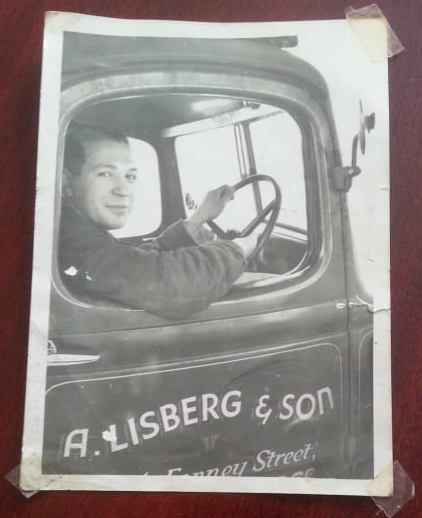 Rialto – Cinemas and Jewish Canteen (1947 to 1958)        
"There were two cinemas in the Rialto Buildings and those were to be the only cinemas I went to in my youth, from 1947 onwards. One was the Rialto the other was the Odeon. There was also the Jewish Canteen, frequented at lunch time by Jewish children from various local schools such as Salford Comprehensive School (which Graham Gouldman attended), Stand (both girls and boys), Salford Grammar and Broughton High.
The woman who ran it was called Mrs Behr of Eastern European descent. The food was diabolical, the meat was like leather, the potatoes were served in massive metal pans, and the best parts were the burned bits and the gravy. The Jewish boys went there for lunch on school days. After lunch the boys and girls would congregate in the entrance of the Rialto. The boys would ogle the girls with the biggest breasts (it was the days of Jayne Mansfield) even trying to encourage them to give a quick flash. Pat Gruber and Norma Mendelson reigned supreme!
The more sporting types (myself included) engaged in a football game where VAR (Video Assisted Referee) would have been permanently in disrepair because of overuse. Every tackle was a foul! Tackles that would have made Dave Ewing (Man City centre half) blush were performed by Anthony Jaffe and Nobby Smith. After the game we flew to get on a bus; missing it meant detention."
Whisky a go-go (1961–1967)
"Served two purposes – to gamble and pick up au pair girls and give them a lift home. Main game there was baccarat. When you played, everyone else would watch the gamblers play. It was popular with 'The Manchester Brotherhood' – Arkie the scribe, Neville Weir, Cecil the barber and Russian Dave, who were all part of Manchester's colourful characters and it was all pretty seedy. As was the snooker club. All these characters made Manchester. George Best used to go to Whisky a go-go because it was a late night club where you could drink and there was always action going on."
Jimmy Savile
"Savile lived in a big Victorian house on Bury New Road and later moved across the road to flats.  All I know about him was that he was a DJ at the Plaza who liked Herman's Hermits. I never encountered any of the situations that were revealed later in his life.  He was always fit and running marathons and he was another character. He worked locally with Ray Teret and Dave Lee Travis, who prior to becoming a Radio 1 DJ, also worked as my road manager for one of Herman's Hermits U.S. tours."
Potters (1980's – when I managed Jimmy White)
"I set up a company with Geoff Lomas who I think ran the club. He was Alex Higgins' best friend. He played there, as did Jimmy White, Willie Thorne, John Virgo, Dave Taylor, Tony Knowles and many others. Together we set up Sportsworld Ltd to manage snooker players starting with Jimmy White."
See also:
10CC: Who are they? What did they change? And what's the link with Bury New Road? – click here
Graham Gouldman: Broughton Was In My Blood – click here