What is it? Chetham's Library, the oldest public reference library in the English speaking world, founded in 1653 and still has chained books on display. It's housed within a former priests' college building dating from 1421 that is now the oldest building in Manchester that's in any way complete, and is Grade 1 listed.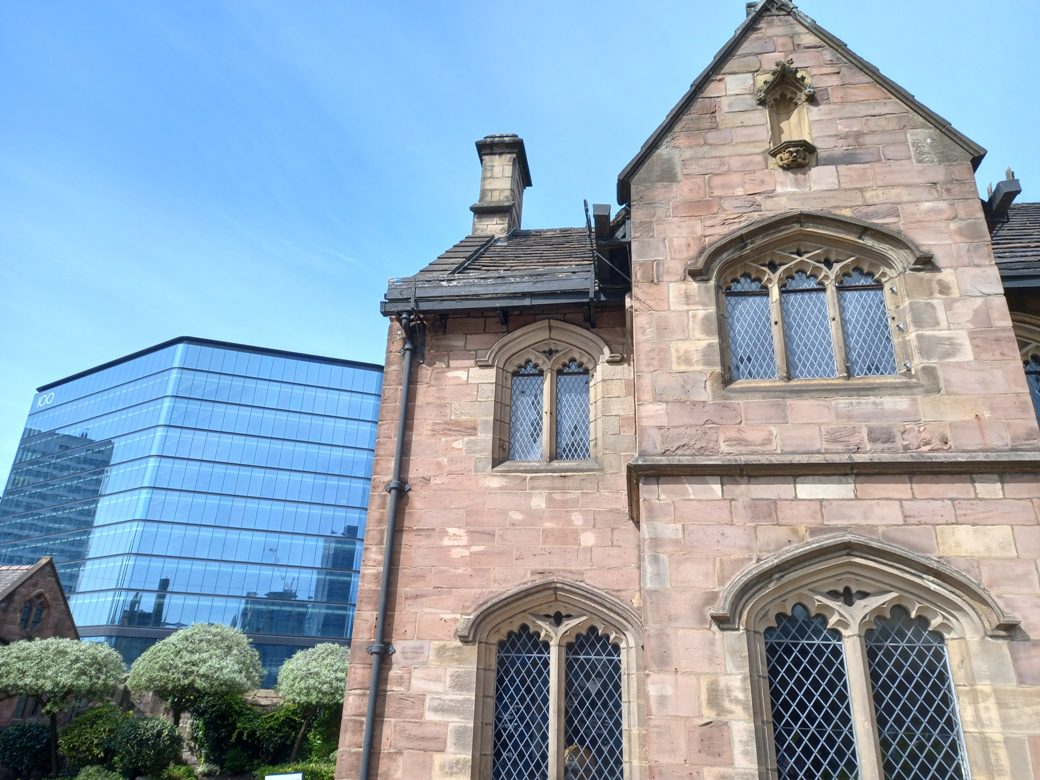 How do you pronounce it? Any way you want. The original bloke who bequeathed it, Humphrey Chetham…er, Cheatham…er, Cheetham…spelt his name a zillion different ways, as was the want in the 1600s. So, 'Cheethams' is ok, as is 'Chethams'.
What's it doing on Bury New Road?
It actually pre-dates the foundation of Bury New Road but is sited at the very, very start of the stretch that continues past Strangeways to the M60 junction at Prestwich, which was also a road back in the day.   
How important is it?
Well, the Library had a very modest aim – to house the whole of the world's knowledge, for which Humphrey Chetham left plenty of money… "It's not an insane idea" argues Fergus Wilde, Chetham's Librarian "He tried to get the best books on everything you might consider a scholarly subject. So it's a library to inform rather than entertain. They don't buy fiction or novels; they buy history, theology, medicine, law, classical and new sciences; and when they are buying it's the latest work. For instance, this place had a first folio Shakespeare but sells it in order to buy a third folio edition – why wouldn't they want the up to date edition? They're not in as collectors, they're in as scholars.
"Effectively it was an academic collection and for people keen on peace" he adds "In 1653 Cromwell is in charge, England is a new republic, things are quite shaky and Chetham thought that knowledge would bring peace.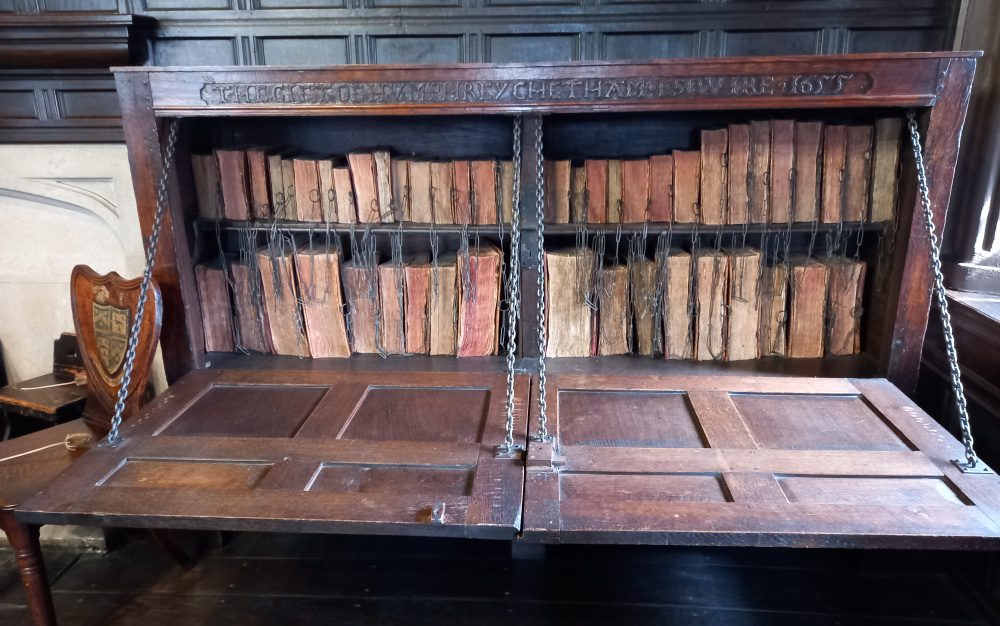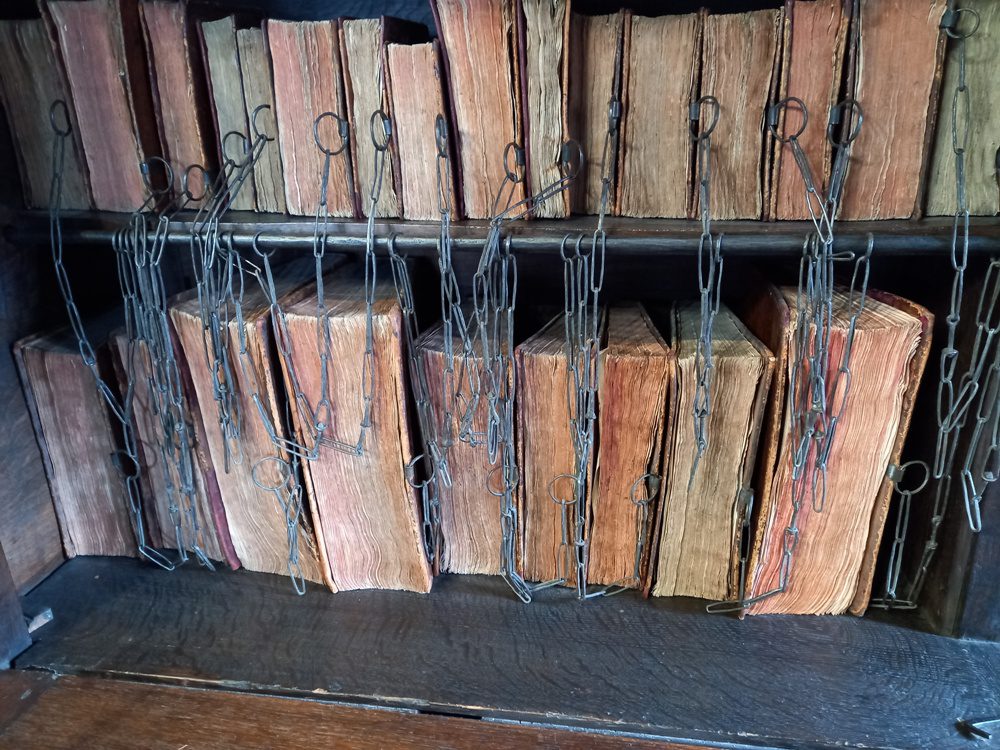 "Until the Duke of Bridgewater's canal opens, this was the place you came to in Manchester" Fergus explains "People came to look at this enormous collection of books. There were even comic songs about having a few beers, then going to look at the Library as a curiosity. Back then, the Church did mass weddings and people would come afterwards to gawp at some objects it had, such as a stuffed crocodile and a man's skeleton."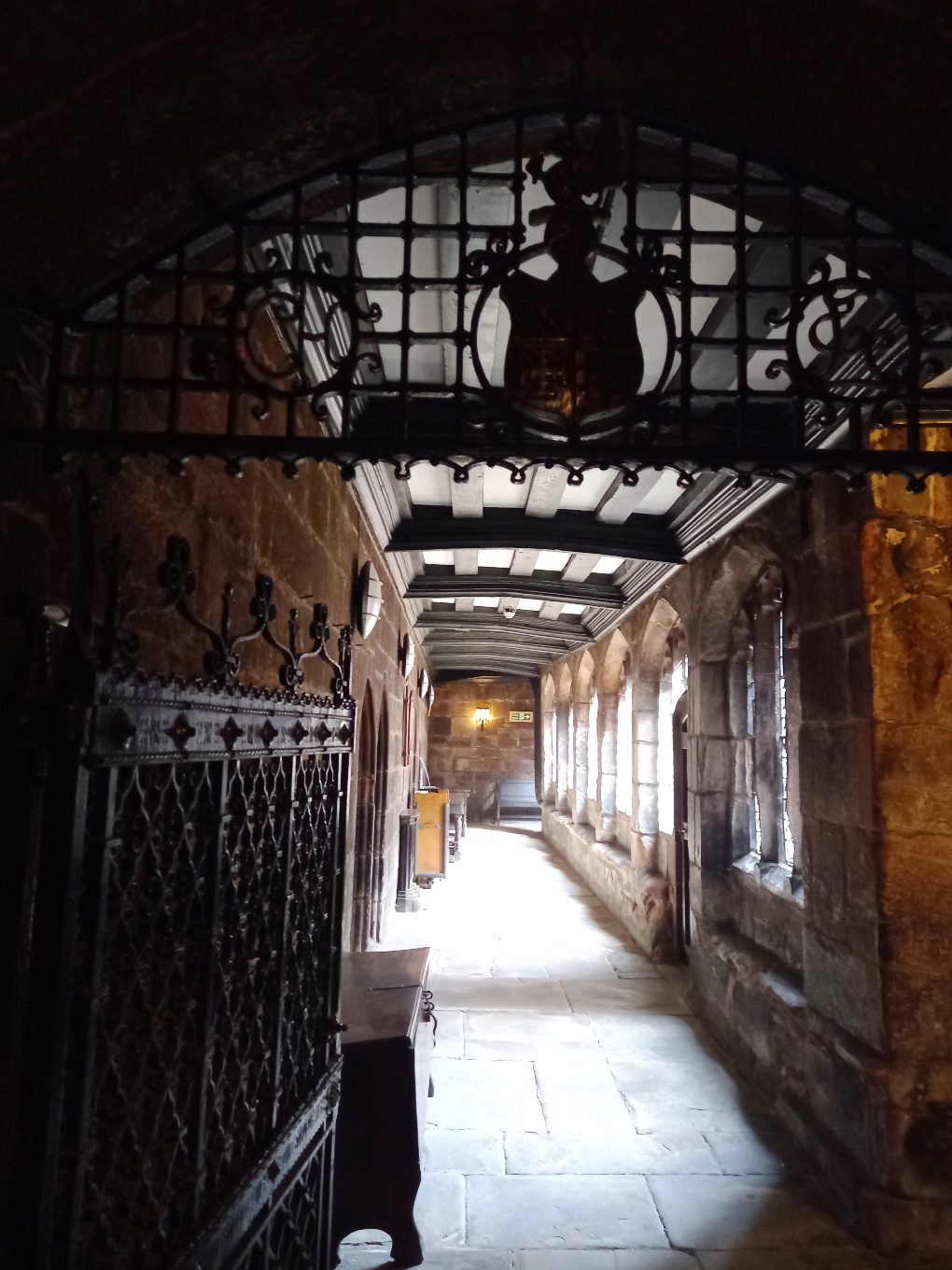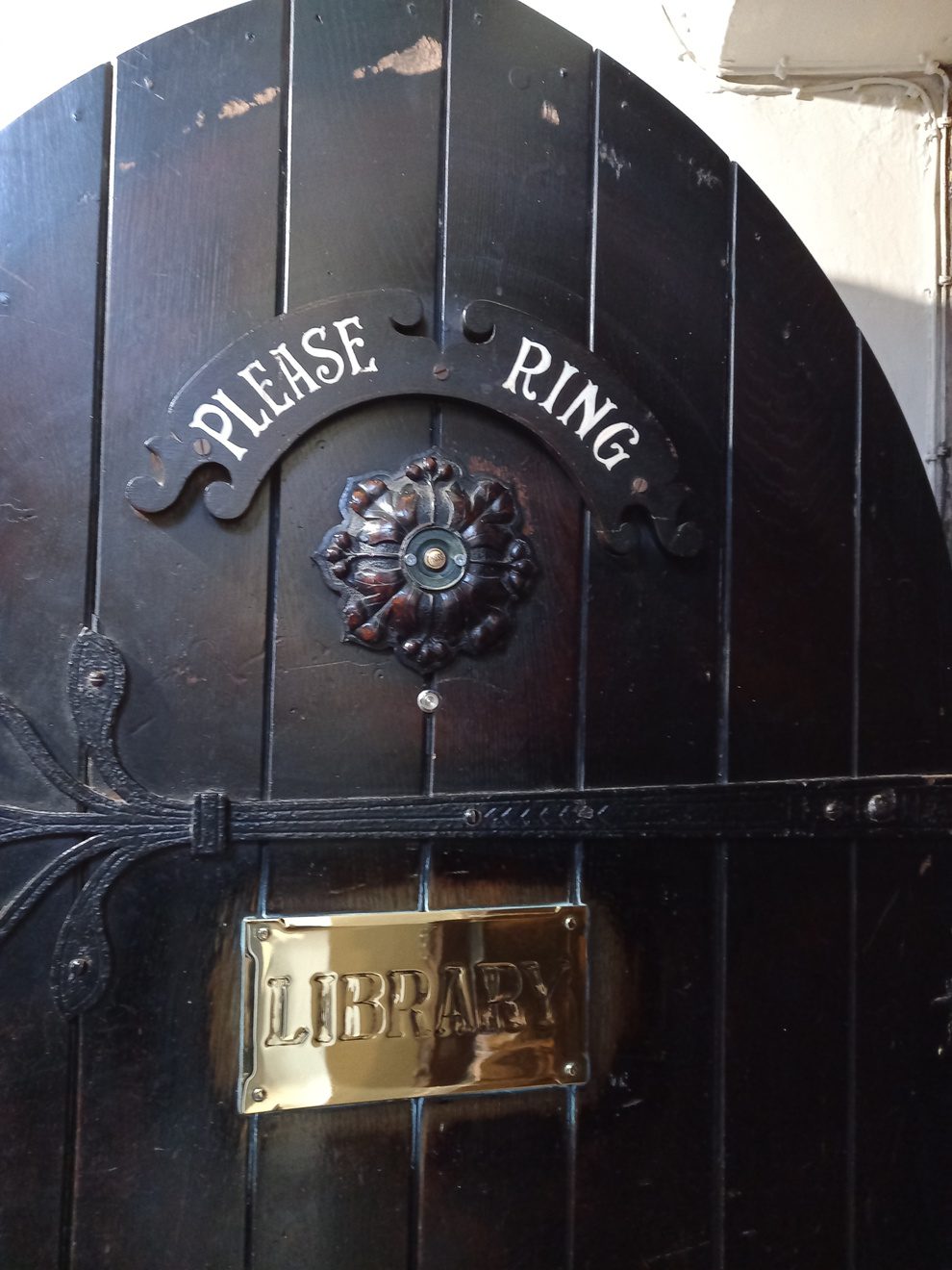 Now, Chetham's is famed for being the place where Karl Marx and Friedrich Engels used to work out their theories in 1845, but, back then, they were unknown… "They were two obscure foreigners talking German in the corner making notes, and we only know they were here because they wrote to each other later" says Fergus "Engels wrote something like, 'I was in the library again the other day and the old librarian is still alive but doesn't move around much'. They were here in the day and then in the pub at night…"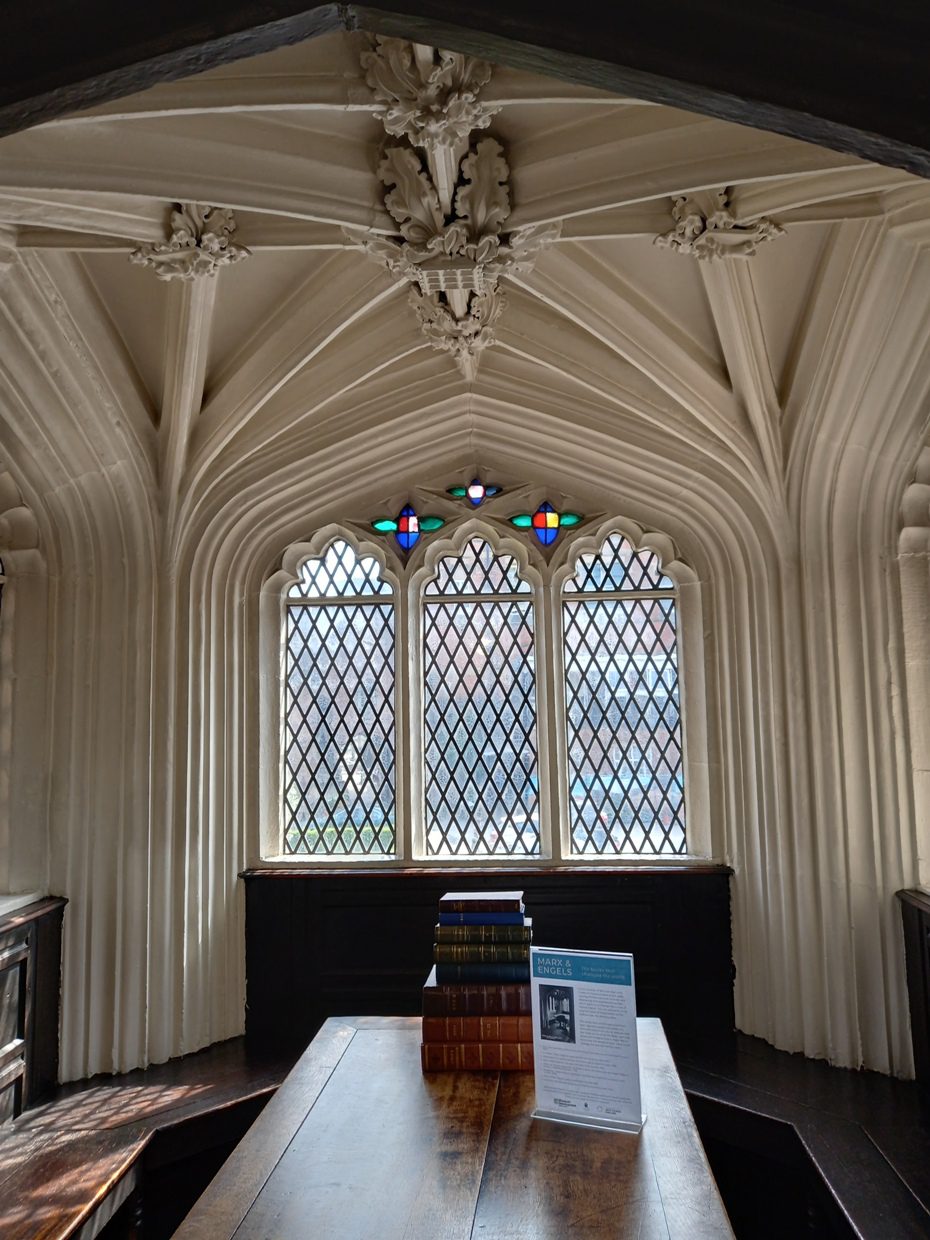 You can still sit on the bench in the Chetham's Library booth where Marx and Engels sat, and read the same books as them. Other visitors of note over the years included Benjamin Franklin (during a trip to Britain), and probably Charles Dickens, who was big mates with novelist and Library user William Harrison Ainsworth.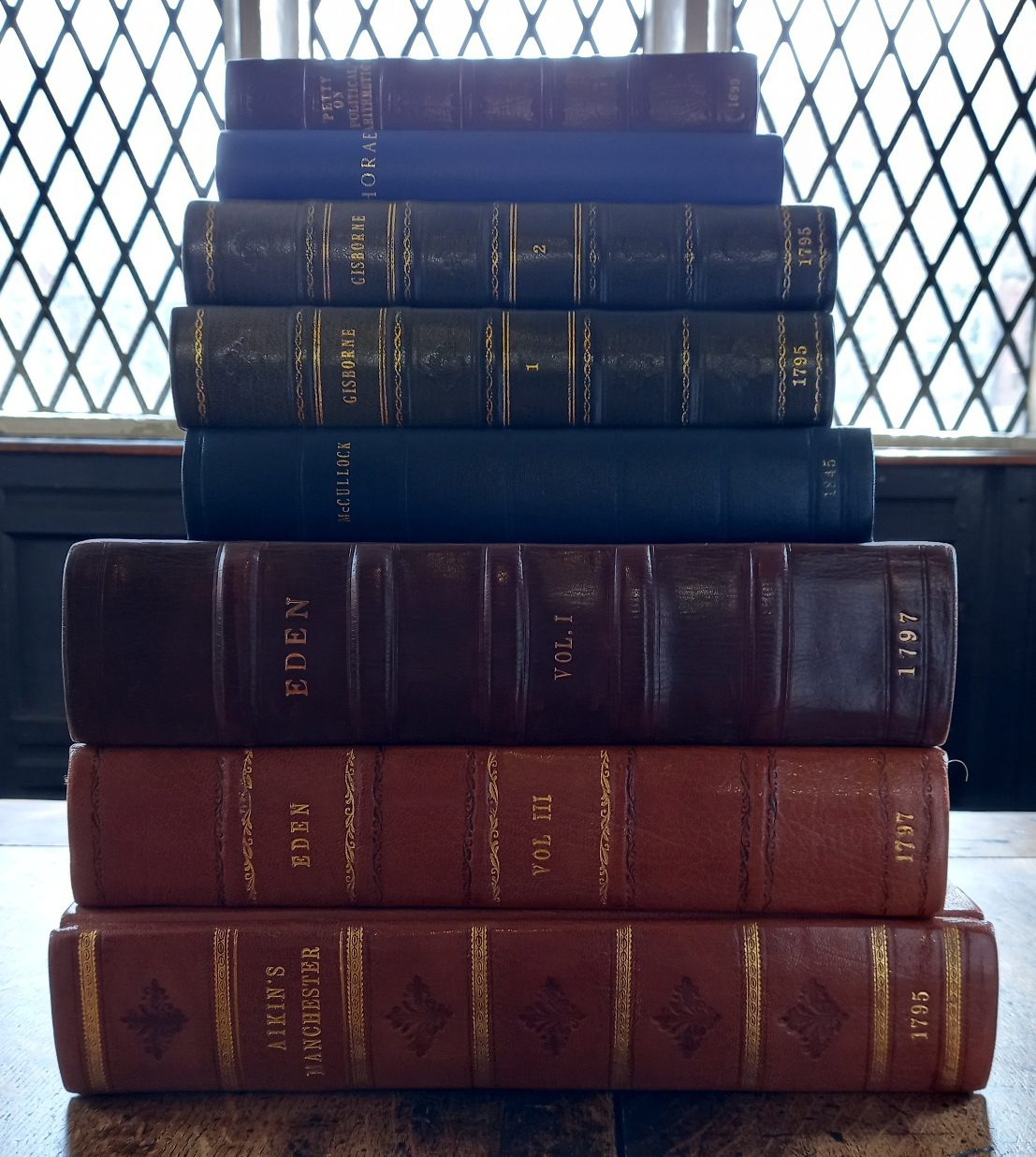 However, by 1850 Manchester Council opens its own library on the rates…"The city fathers of Manchester are keen not to be seen as the philistines they are often dismissed as, and they want to beautify the town and provide public access to knowledge" explains Fergus "At that point the governors here give up on most subjects except history. By 1900 the city's university is collecting all the academic books needed. The Library carries on with history, mostly North West history…"
What is in Chetham's Library?
Chetham's Library boasts over 150,000 books, plus rare ancient manuscripts, objects and ephemera, and lists 101 Treasures, including a first edition of Paradise Lost and Isaac Newton's Principia, a whole archive of Belle Vue gardens and zoo, an early 17th Century wooden hand press, a John Byrom archive, 16th Century Greek Orthodox books and loads more – see here for the full amazing list.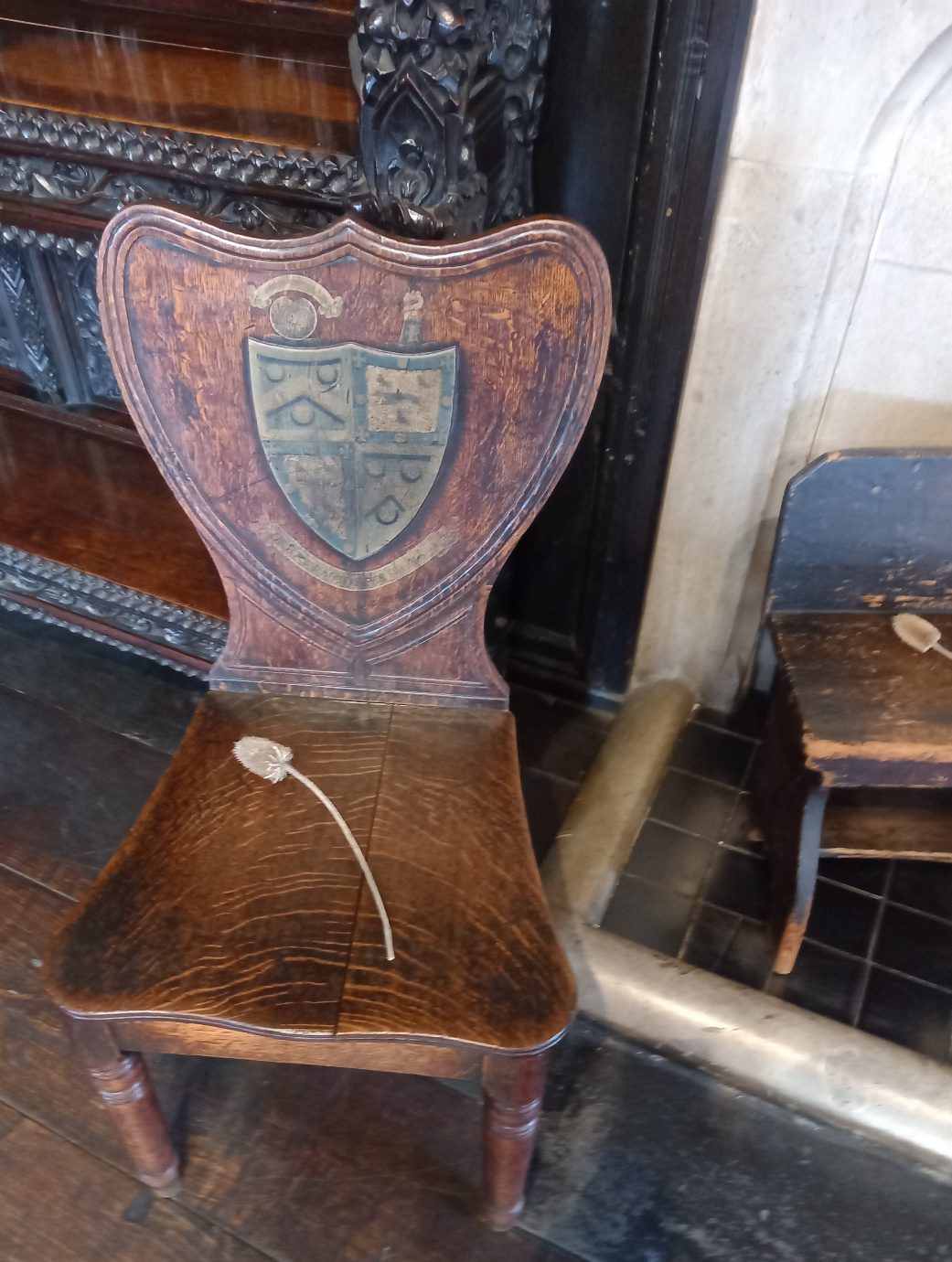 Chetham's Librarian Fergus Wilde picks his top five treasures…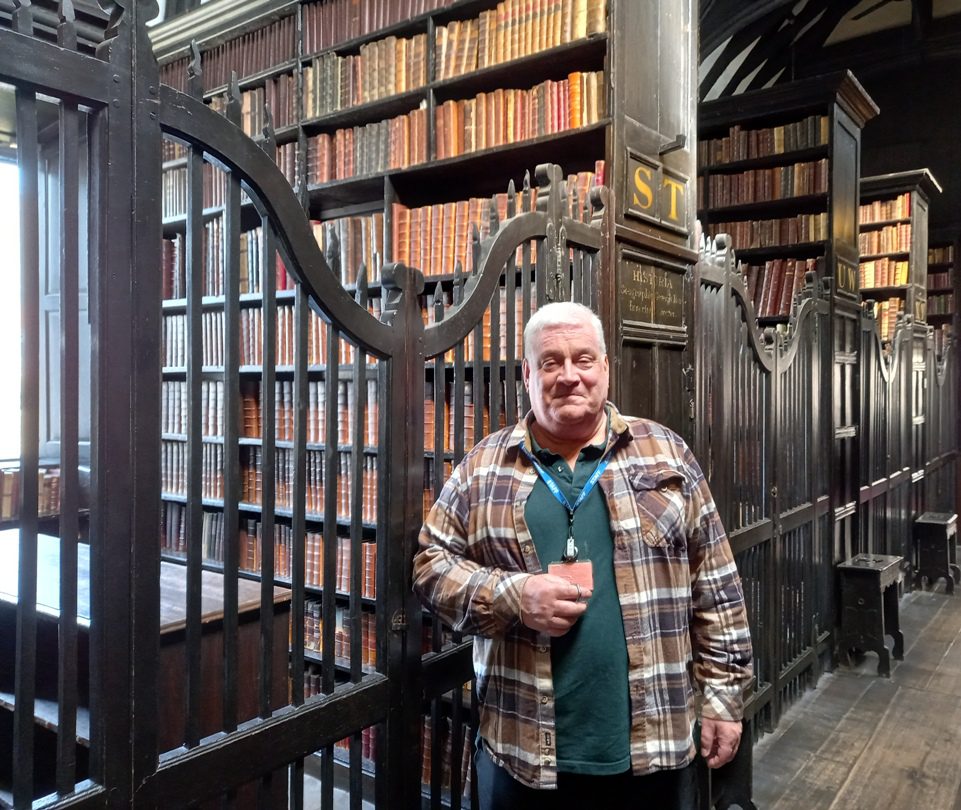 1. Flores Historiarum
"My first choice is the most unusual and expensive – a manuscript called The Flowers of Histories, or Flores Historiarum, written in the 13th and 14th Centuries and covers from creation to the present day…We've got a facsimile of it now so people can leaf through it because the original has to be kept out of the way."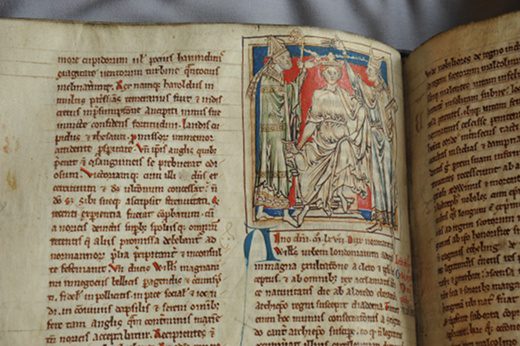 2. Bomberg Biblia Rabbinica
"Dating from 1525 this extremely rare second edition of the Hebrew Rabbinic Bible was one of the earliest purchases by Humphrey Chetham's trustees and is used by people translating the authorised version of the bible…"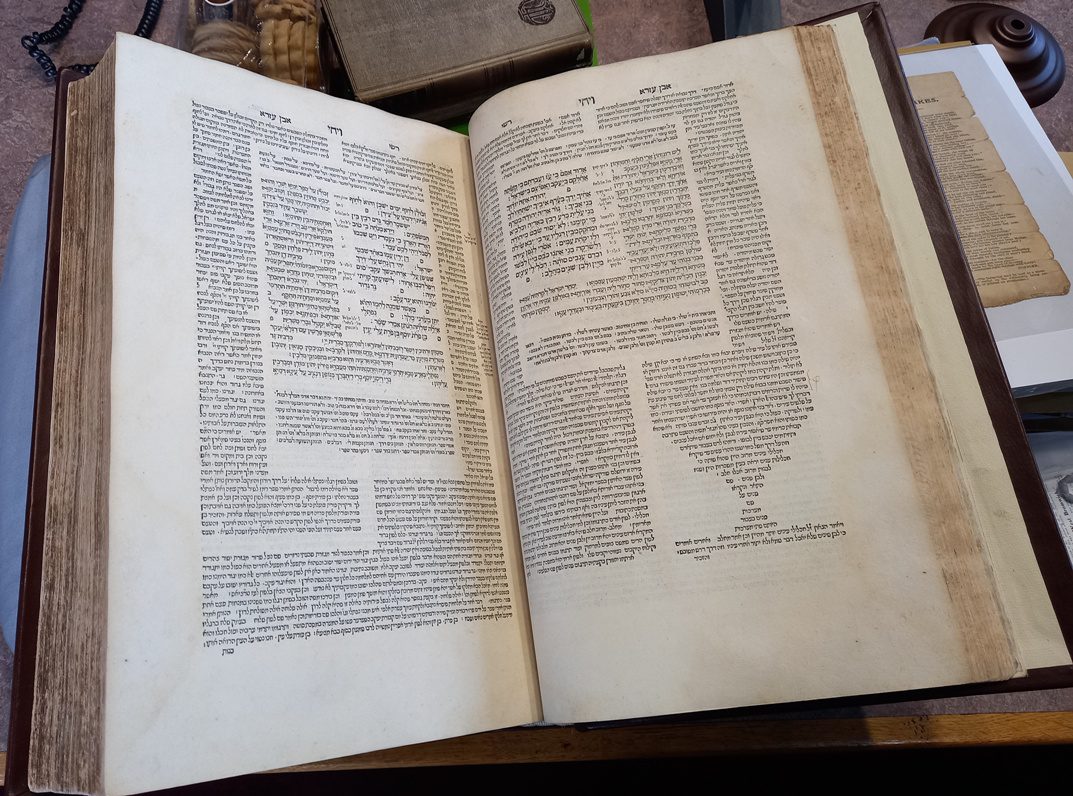 3. Astrologica
"A wonderful little astrological treat from the 15th Century which is full of all manner of astrological and astronomical things…"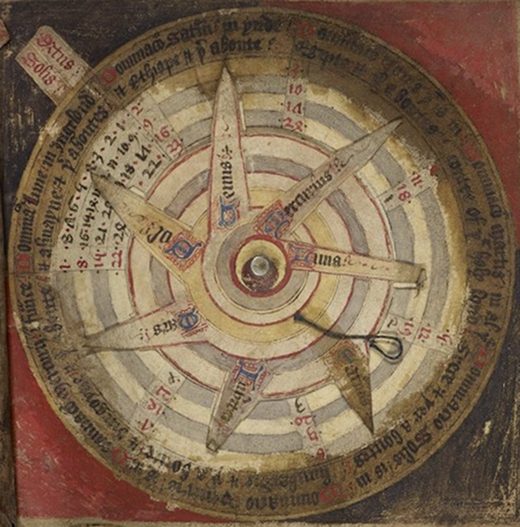 4. Marx's Desk
"This has to be counted because of associations with Marx and Engels but it's also a 17th Century wooden desk."
"William Robert Hay had a  huge number of early 19th Century scrapbooks containing news items about the Napoleonic Wars, the Corn Laws and protest. Hay helped send in the cavalry at Peterloo, so this is anti-radical material but well worth seeing. Radical material you don't see as you could be transported to Australia or even hanged as a traitor for producing or having it…."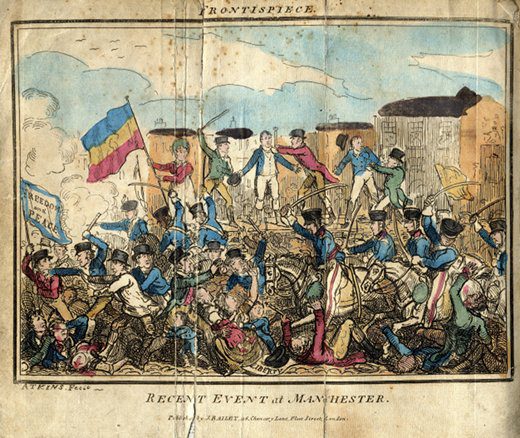 Potted History of Chetham's…
The buildings which house Chetham's Library and part of Chetham's School of Music were built in 1421, originally as the manor house of Manchester, and later, as a college for priests connected to what is now Manchester Cathedral.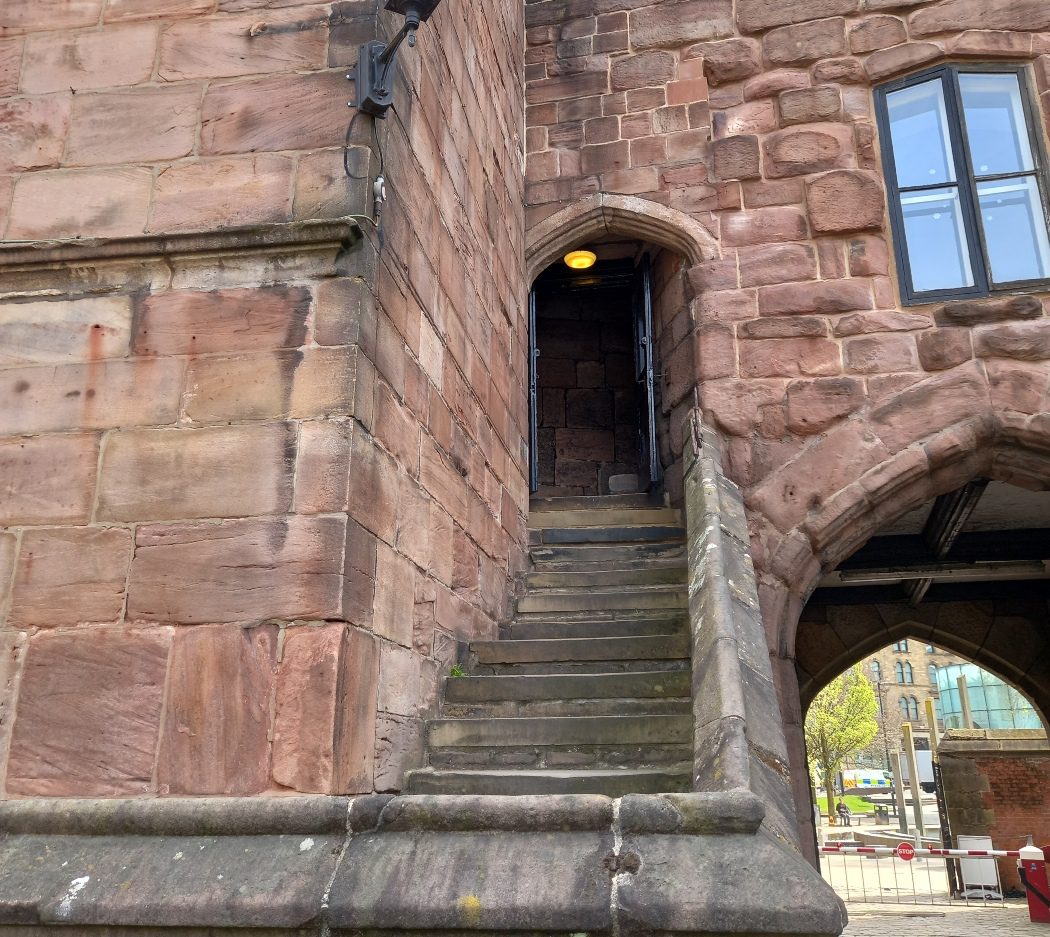 In the English Civil War the buildings were used as both a prison and a store for gunpowder, after which, in a disused state, they were bought by the executors of Humphrey Chetham in 1653 for the establishment of a free public Library, 'for the use of schollars and others well affected', and a School for the education of forty poor boys from 'honest families'.
At one point in the early 20th Century, the yard was used by Manchester Grammar School, Nicholls Hospital School and Chetham's School, where boys still wore traditional Tudor dress. In 1969, the boys' Grammar School was changed into a fully co-educational specialist Music School with boarding accommodation. In 2012 the huge new music school building was erected opposite Victoria Station, and in 2017 the Stoller Hall was opened as a state of the art concert venue – for a full background into the Music School (and its scandals) see Wikipedia – click here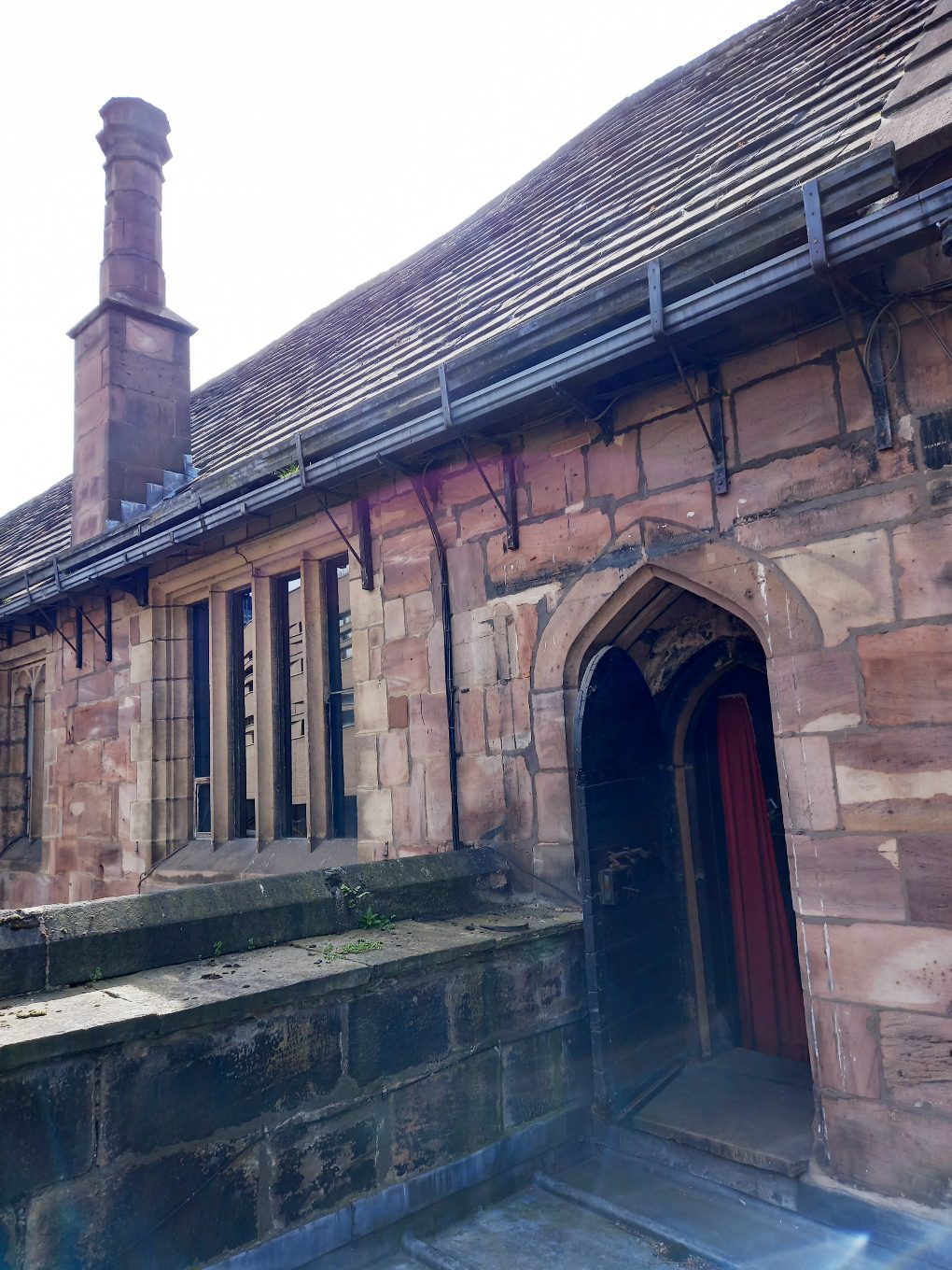 The old buildings continue to be used for the Music School and Library.
Chetham's Library is still open to the public either by appointment or via a guided tour…
For tour dates (£9-£11) – click here
For appointments for study sessions – click here
For the whole history of Chetham's Library – see the website – click here
For the whole history of Chetham's Music School – see the website – click here  
Chetham's, Long Millgate, Manchester M3 1SB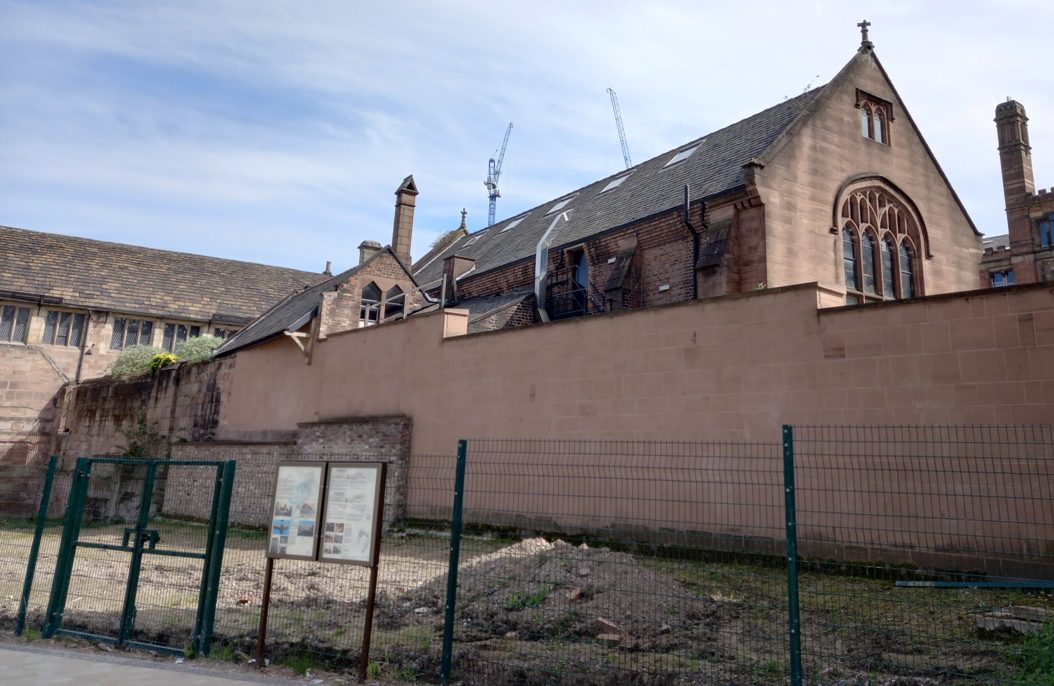 See also:
John Dee – Shakespeare's Model and the original 007 – click here

Manchester Cathedral – 600 Years of Prayer, Politics, War and Peace – click  here

Bury New Road, John Byrom and the Big Secret – click here
Bury New Road – a 'very spiritual, prayerful place' says Dean of Manchester Cathedral – click here