At the very, very start of the A56 stretch to Prestwich, and sandwiched in between Manchester Cathedral and Chetham's is the Glade of Light, a new 'living garden' memorial to those who lost their lives in the 2017 Manchester Arena bomb attack following an Ariana Grande concert which claimed the lives of 22 people and destroyed the lives of many others.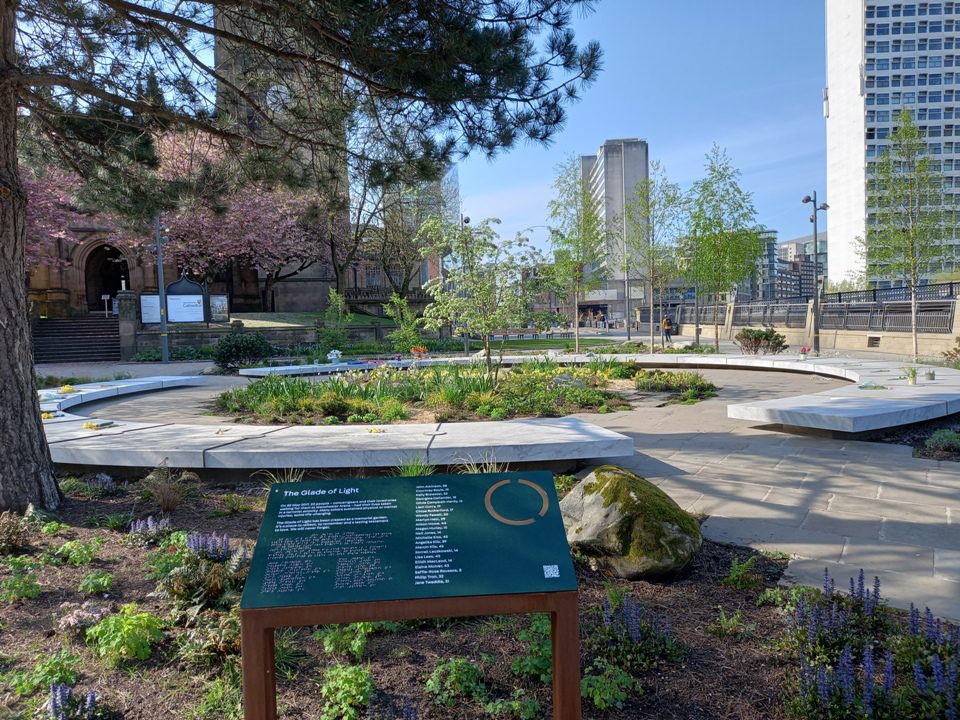 On Tuesday 10th May, the Duke and Duchess of Cambridge will attend the official opening of the Glade of Light, along with Council Leader Cllr Bev Craig. The Glade of Light has been created by BCA Landscape and Smiling Wolf as a space for reflection and remembrance, with its centrepiece a white marble halo bearing the names of the 22 people who lost their lives.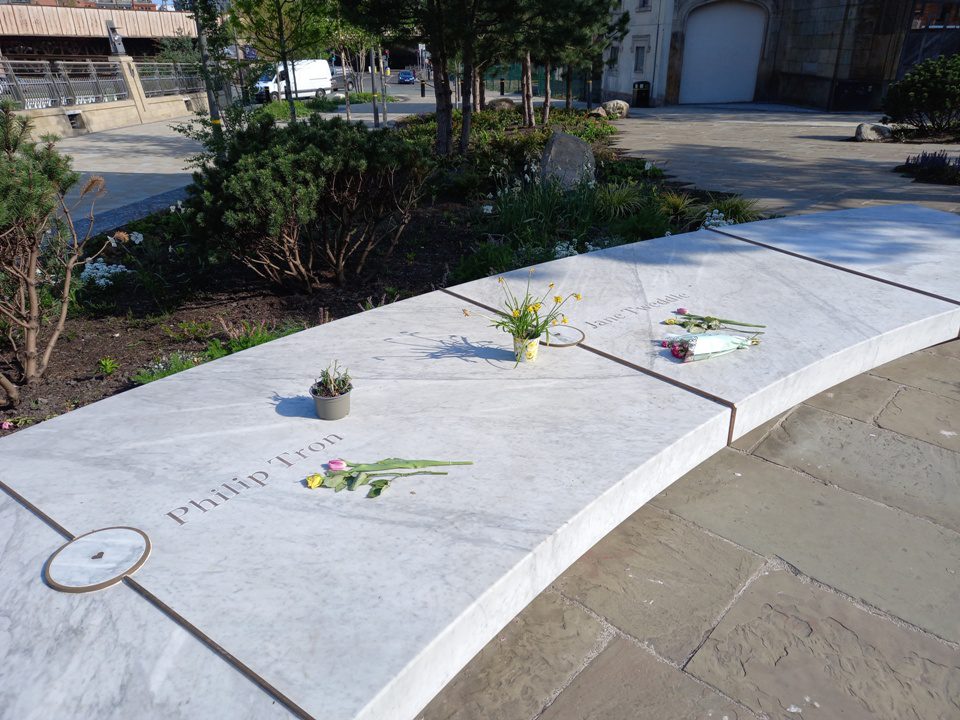 Families of those who lost loved ones have also been able to place personalised memory capsules, containing mementos and messages, inside the halo. The flowers and plants in the garden have been selected to provide year-round colour and echo the changing seasons.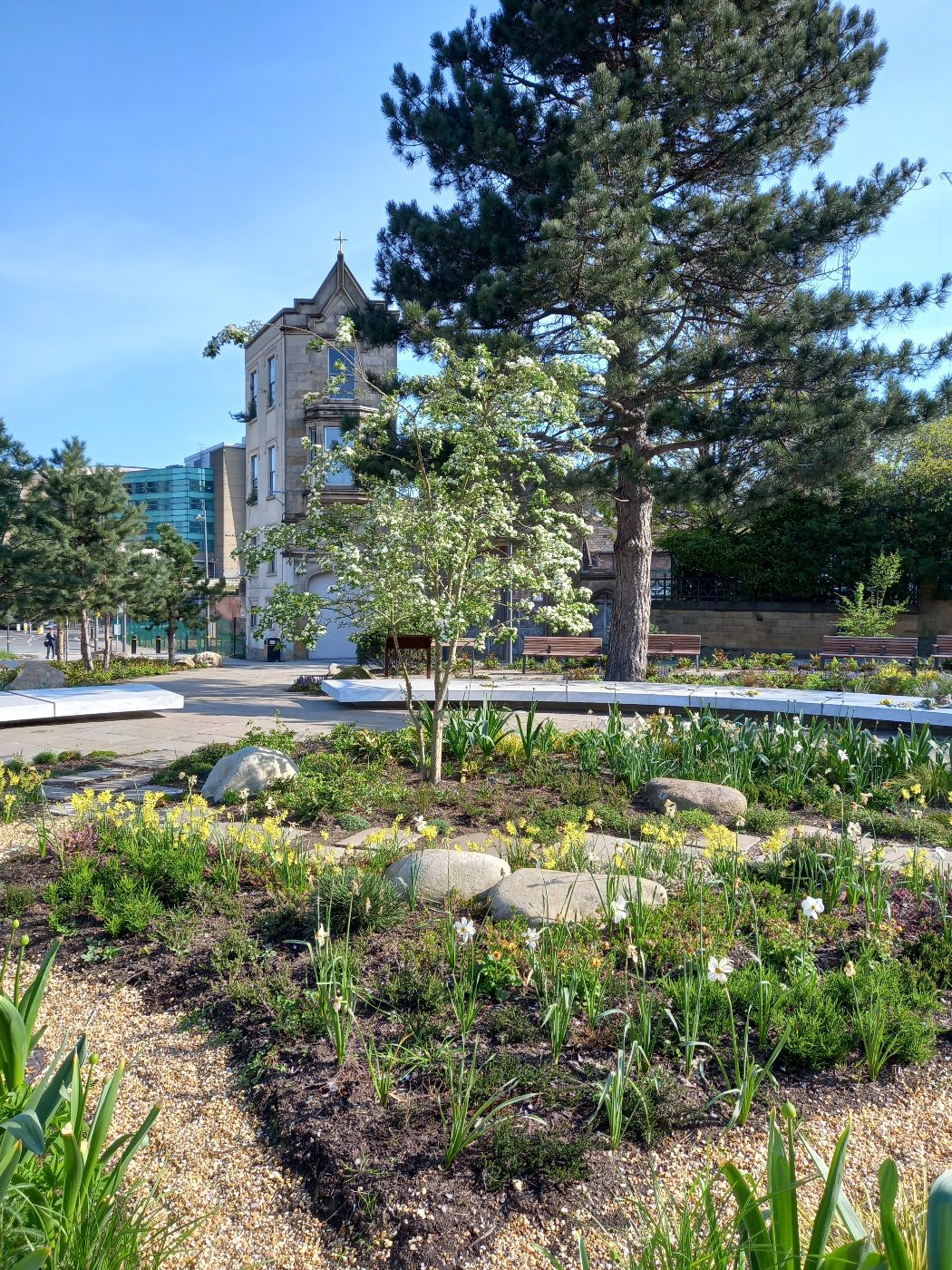 "The Glade of Light memorial is a permanent fixture in the heart of our city" says Manchester City Council Leader Bev Craig "While we remember those affected every single day, as we approach the fifth anniversary it will be particularly poignant as we come together to mark its official opening."
Joanne Roney OBE, Chief Executive of Manchester City Council, adds: "We are honoured to be joined by their Royal Highnesses for the official opening of the Glade of Light. As we approach the fifth anniversary of the 22 May 2017 attack, the Glade of Light is a potent symbol of how Manchester will continue to hold those who lost their lives, and everyone who was affected by those terrible events, in our hearts. We will never forget them."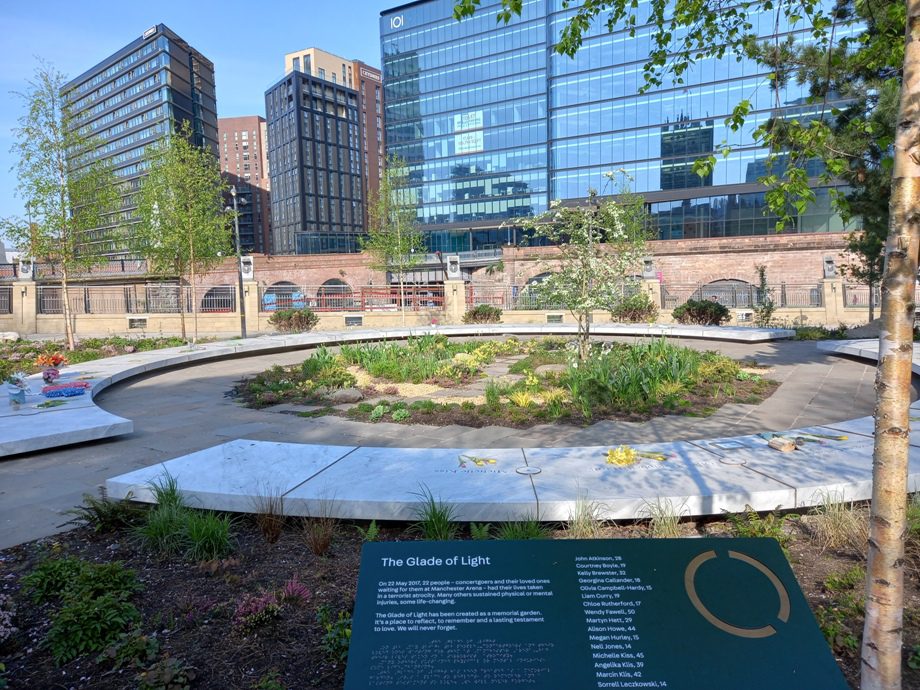 Ariana Grande wrote after the tragedy…"They will be on my mind and in my heart everyday and I will think of them with everything I do for the rest of my life…"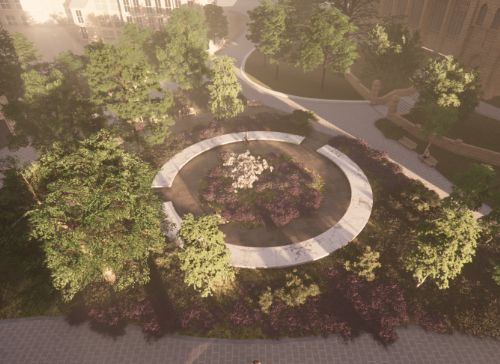 See also:
The Night Manchester Arena Witnessed Evil Bomb Attack – click here
Greater Manchester and the World Condemns Evil Bomb Attack – click here