On the corner of Great Ducie Street and New Bridge Street, right at the start of Bury New Road, stands Manchester Arena (now the AO Arena) which has a capacity of 21,000 – the highest indoor seating capacity in the UK, and the second largest in Europe. Everyone has performed here, from Leonard Cohen, to the Spice Girls, Peter Kay, U2, Madonna and Kylie Minogue; while boxers including Amir Khan, Ricky Hatton, Joe Calzaghe and Mike Tyson have fought here.
On May 22nd 2017 Ariana Grande also appeared at the Arena as part of her Dangerous Woman Tour but one of the worst nights in Greater Manchester's history followed, as Islamic terrorist Salman Ramadan Abedi detonated a bomb that claimed the lives of 22 people and injured many more…
Anya, then 13 and from Salford, was at the concert "It had just finished and we were waiting to get out and then there was this big bang, like an explosion sound, and everyone started screaming and running to the exits" she recalled.
"Everyone was crying and we were just being pushed out; it was really hard to get out because everyone was pushing and shoving each other" she added "It was like a stampede but my friend's cousins helped me to get out…We got into the foyer bit and there was all smoke, and this guy was bleeding; he had trainer marks on his face; he'd been trampled. I'm just glad we got out quite quickly…"
Minutes before the explosion, Anya had been filming Ariana Grande's final song at the concert, where young people can be heard screaming for the pop star. No-one knew the horror that would ensue…
Greater Manchester Mayor, Andy Burnham, urging people to join him at a vigil in central Manchester, stated…"We are grieving today. But we are strong…", while Ariana herself tweeted "Broken. from the bottom of my heart, i am so so sorry. i don't have words…"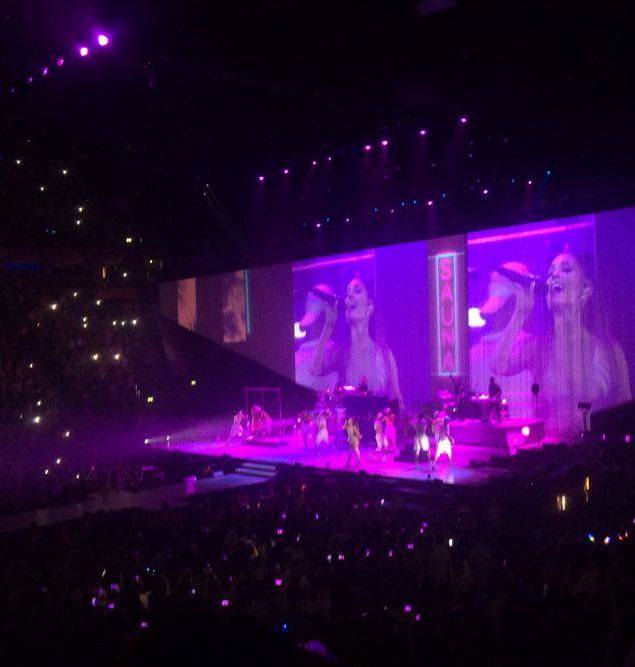 For the full story see Wikipedia – click here
See also:
The Glade of Light Living Memorial to Arena Bomb Victims – click here
Greater Manchester and the World Condemns Evil Bomb Attack – click here