For portraits 1-10 – click here
For portraits 11-20 – click here
For portraits 21-30 – click here
35. Amanda and Michael Dowdall
Owners of Vinci bar, which opened on Bury New Road opposite St Mary's Park last June, and has plans for a gallery and workshop space downstairs…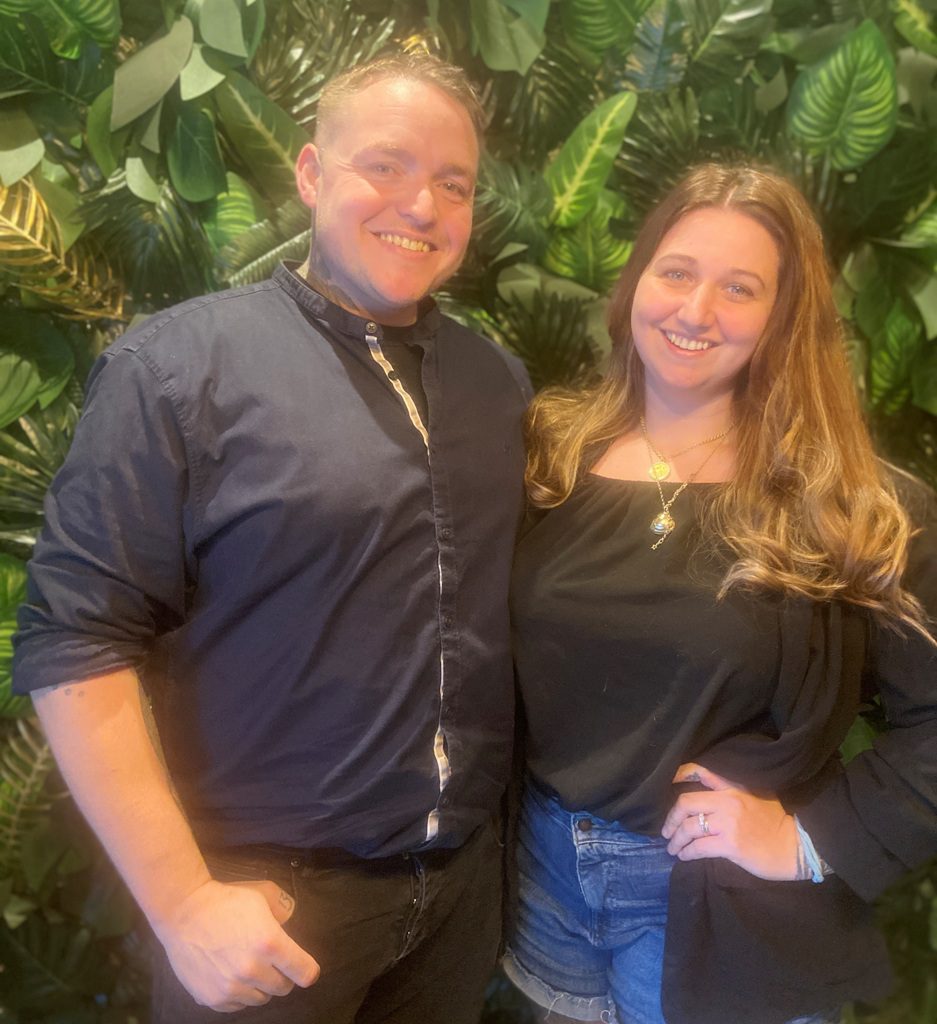 What does Bury New Road mean to you?
"I used to work on Bury New Road 19 years ago, as a mechanic at Lexus Manchester which is now Tim Hortons" says Michael "I worked there while I was an apprentice tattooist and artist, so my roots are Bury New Road. The biggest part of Bury New Road is the culture that it brings. From the bottom to the top you get a little slice of Manchester – every 100 metres you get something different, so to me it's the spirit of Manchester."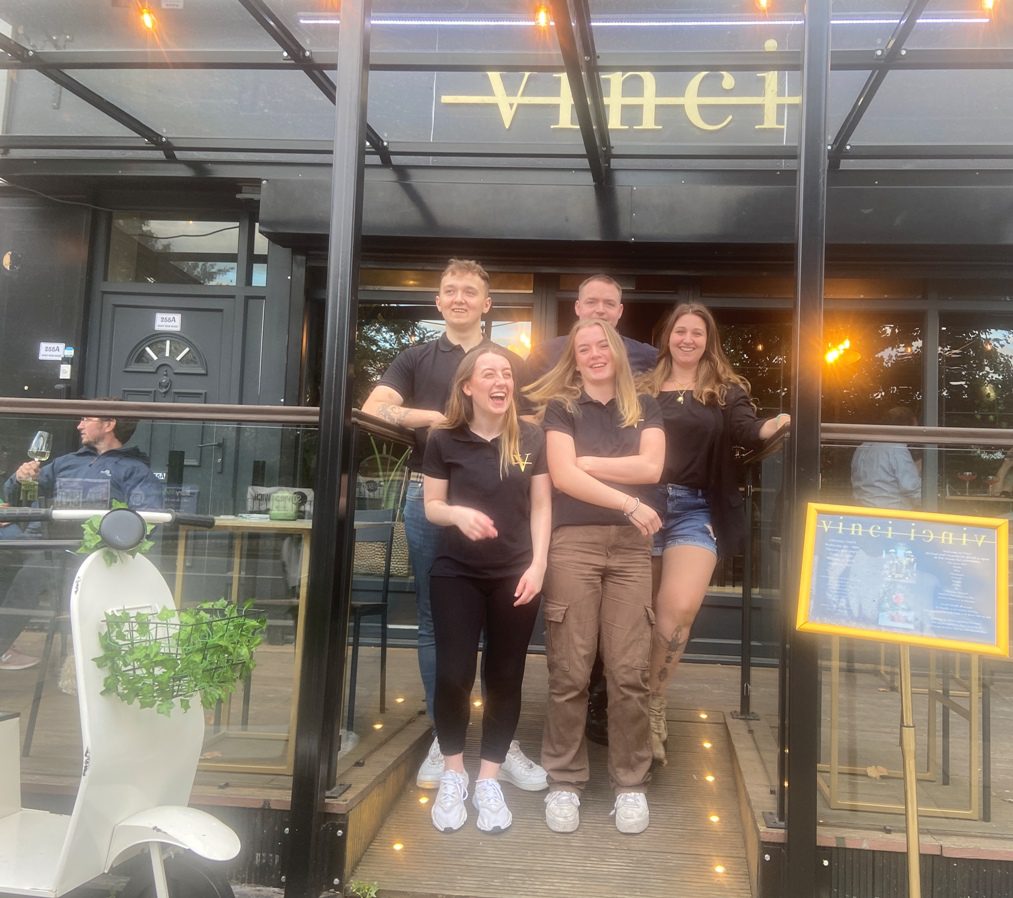 "The opportunity for this site arose and at the beginning I thought 'Hmm not too sure', but when we came to see it and we saw the area and the people around we really couldn't say 'No'" Amanda explains "As soon as I came I fell in love with the area; it's wonderful, it's enchanting and there's so much going on in a small space. I enjoy everything it's got to offer.
"The bar is called Vinci because we are from an art background, and Da Vinci was an artist and also a scientist, and we're creating new things, like the mixology of flavours our cocktails and on our menu. It's a palette of drink and art…"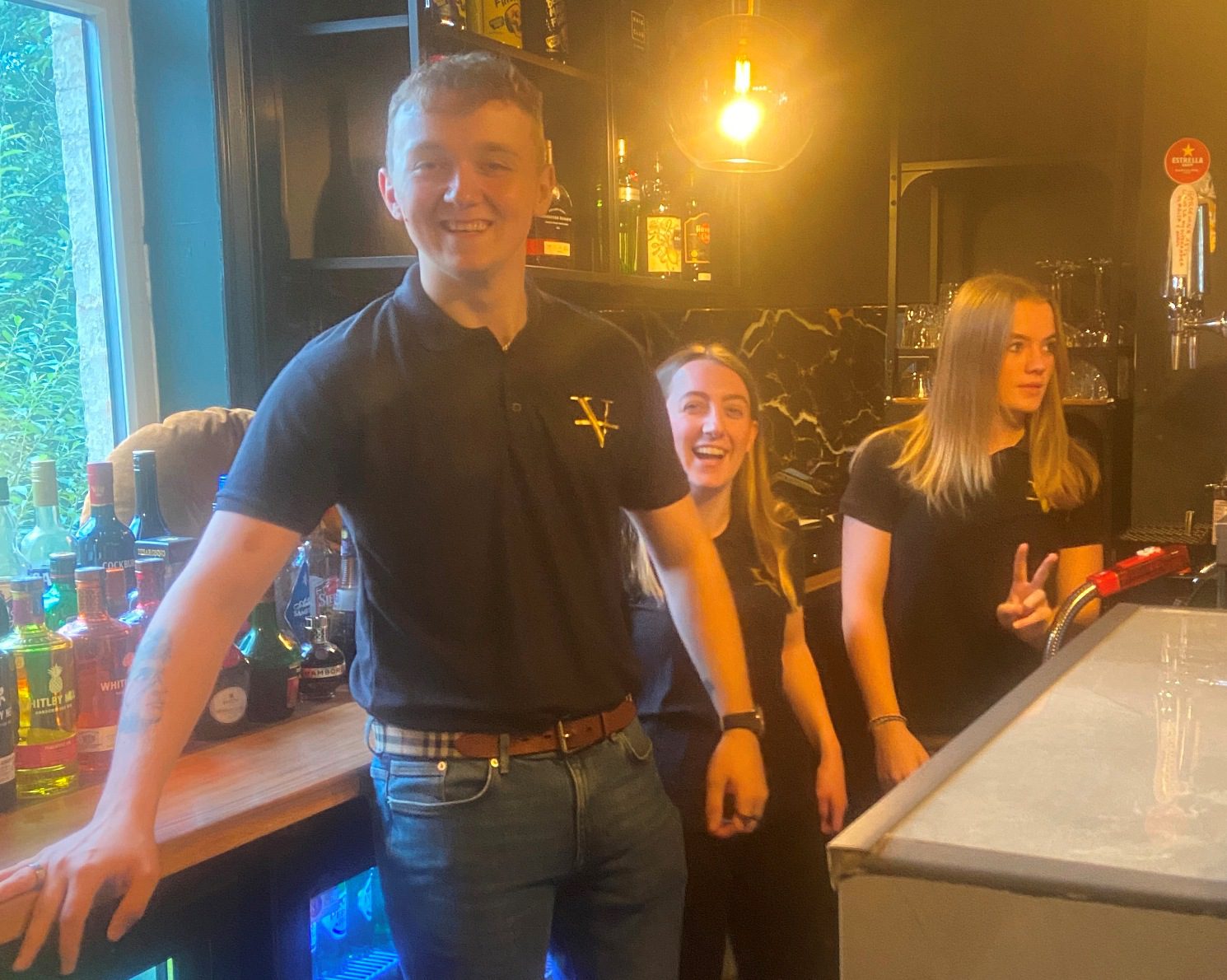 34. Imran Mohammed
Owner of Butt Hills Convenience Store on the corner of Hilton Lane and Bury New Road for twenty years…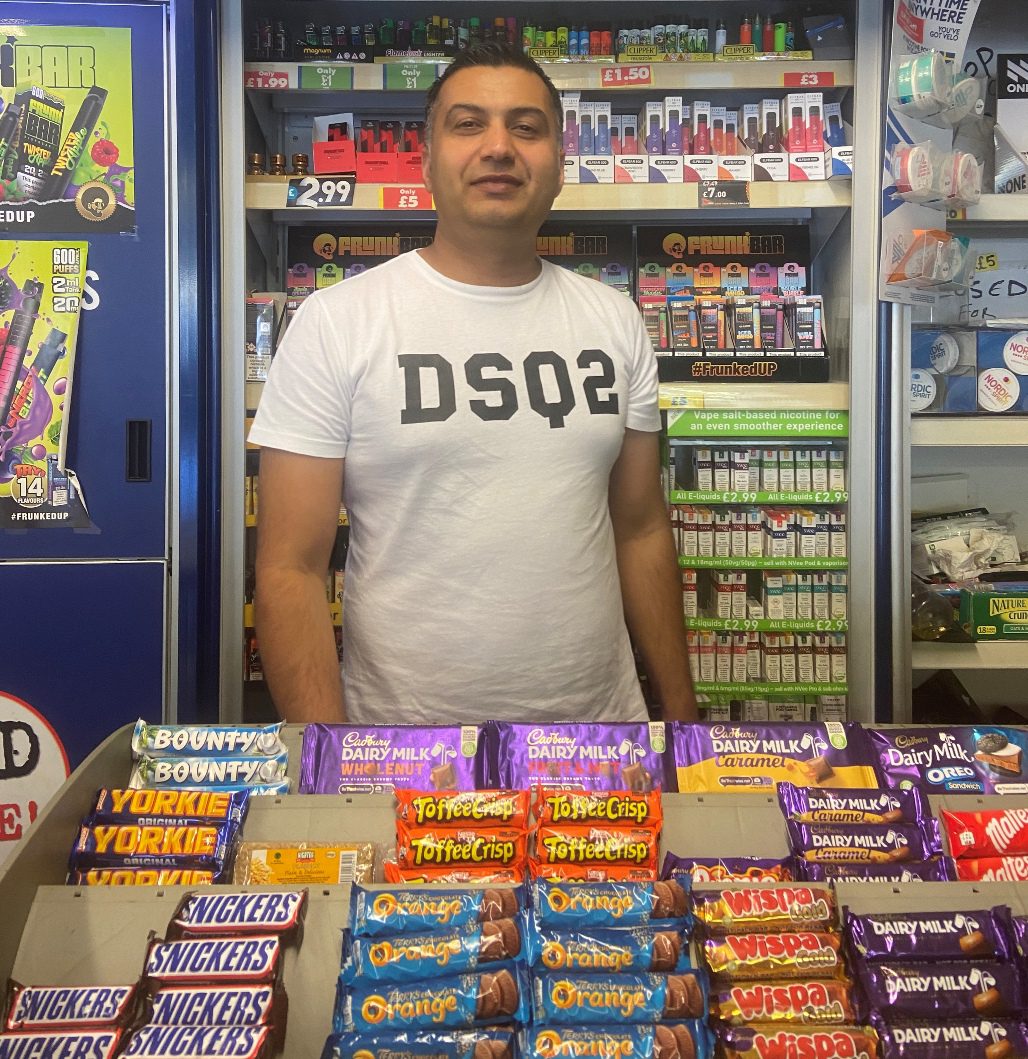 What does Bury new Road mean to you?
"Bury New Road means a lot to me. I love Prestwich, it's a beautiful place and I remember when I first came, a Jewish lady used to live upstairs and the whole experience of being here was amazing; the people so friendly and lovely…"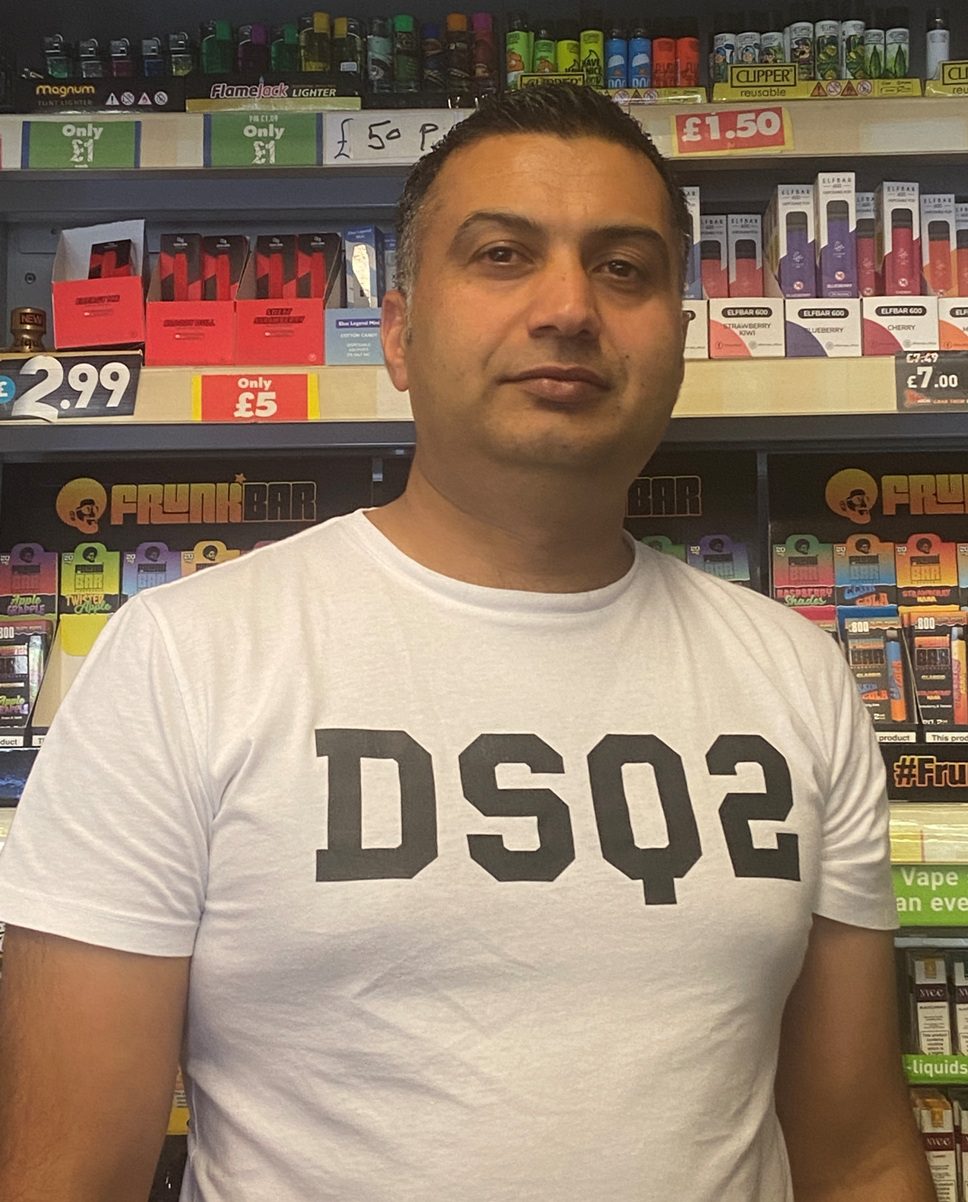 "One of my customers gave me a picture of how it used to be outside here when there was no traffic just horse carriages. So much history. Originally I was going to change the name of the shop but underneath the sign there's the original sign for Butt Hill Stores and I was told this used to be a barracks for the army to train. That's why it's called Butt Hill; I think it was the second world war. A lot of history…"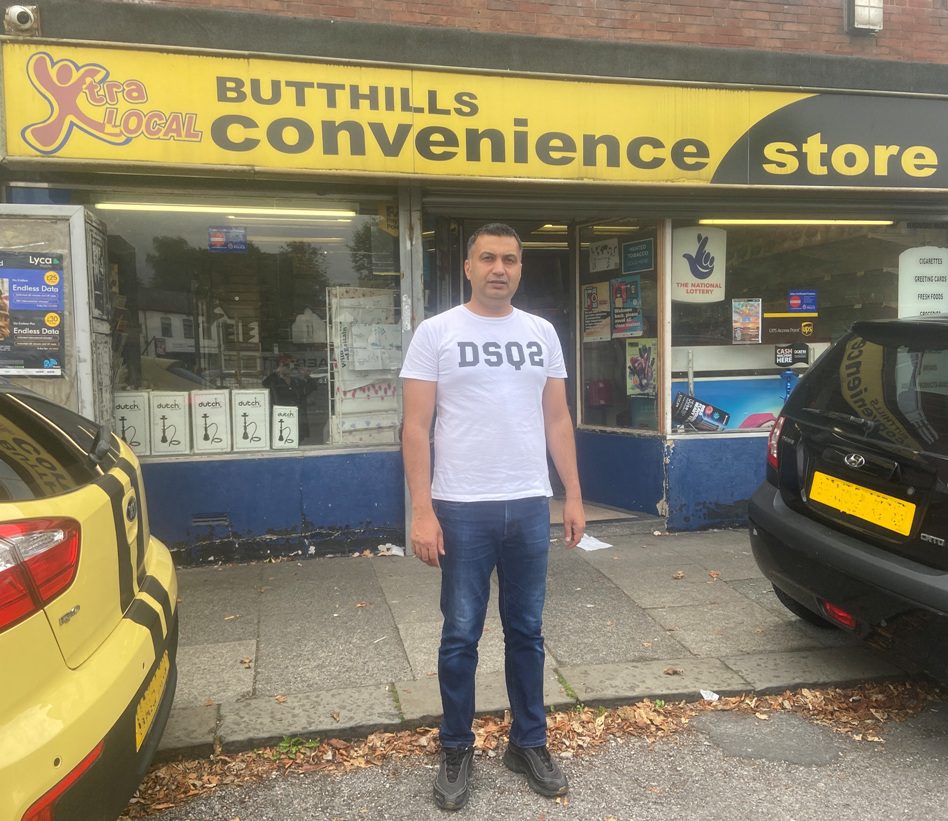 33. Katherine Lee
Been running Kath's Ices van along Bury New Road for thirty years on and off…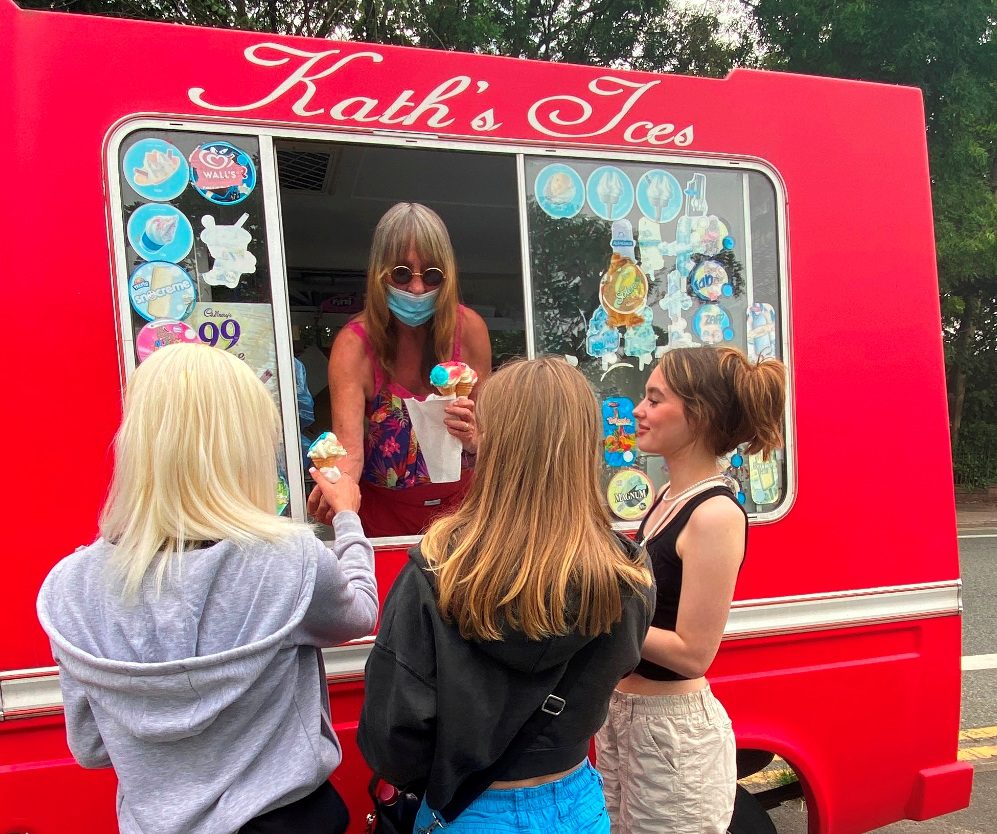 What does Bury New Road mean to you?
"I've seen everyone grow up; naughty children become mature adults and everyone has different personalities. You know who you can have a laugh with and who you just have to serve.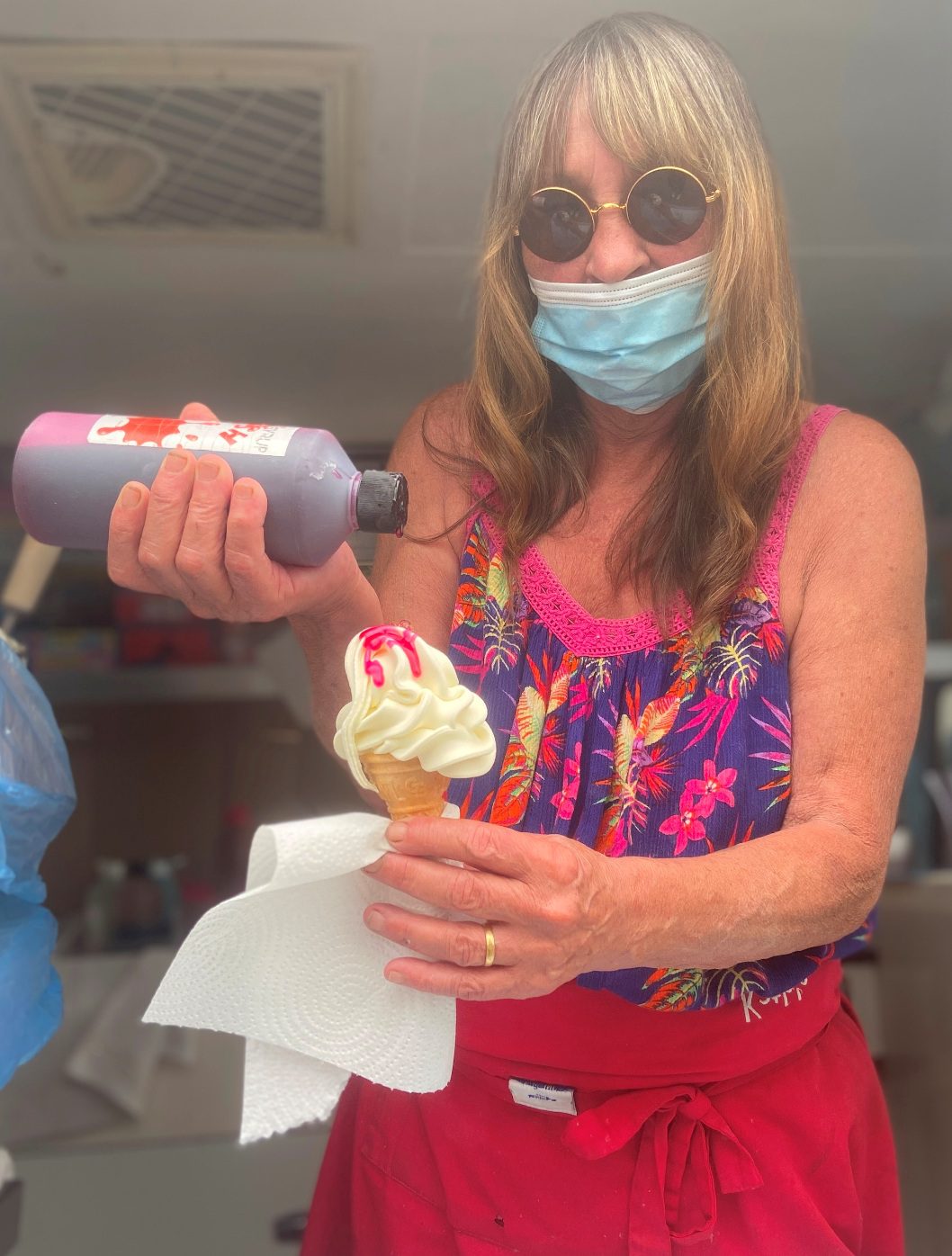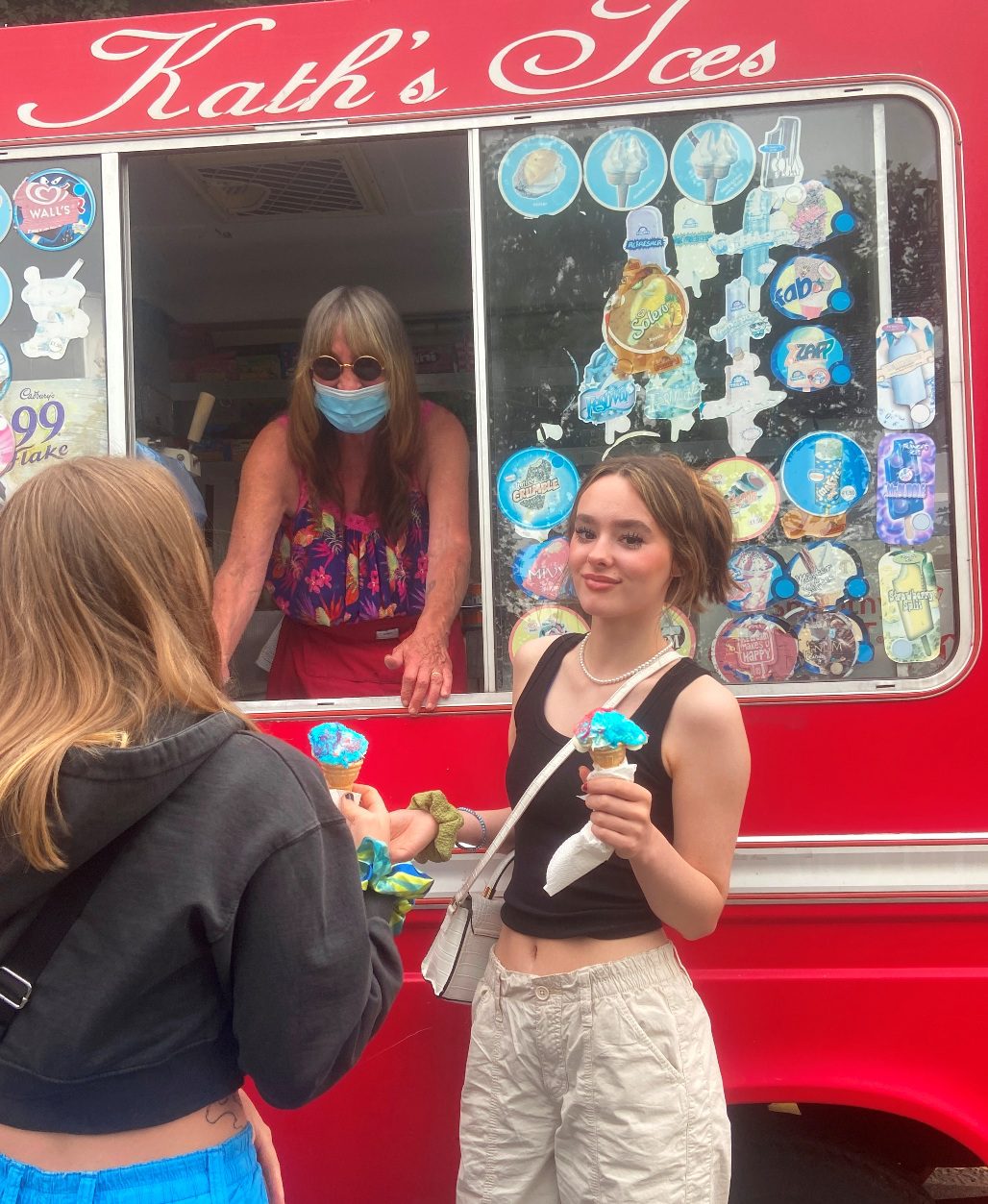 Do you feel like an icon of Bury New Road? "I don't know about that, more like a stepping stone! I just want to treat people well, be fair to them and don't rip them off. They do need to put more facilities in for the children. St Mary's Park is a very well used park but it needs a park keeper like they used to have because there's a lot of glass on there and a gun was found there last week near the bowling green. It's got a lot rougher but the kids around here are amazing. 99.9% would rather do a good deed than a bad one, and that's all you need…"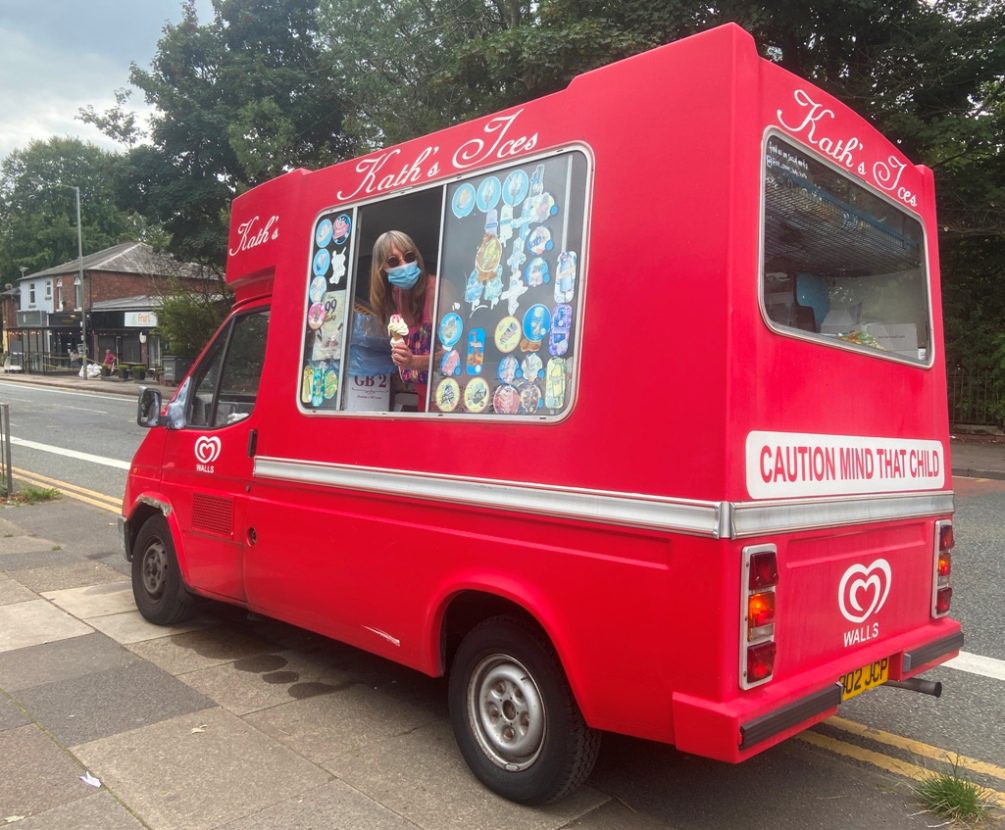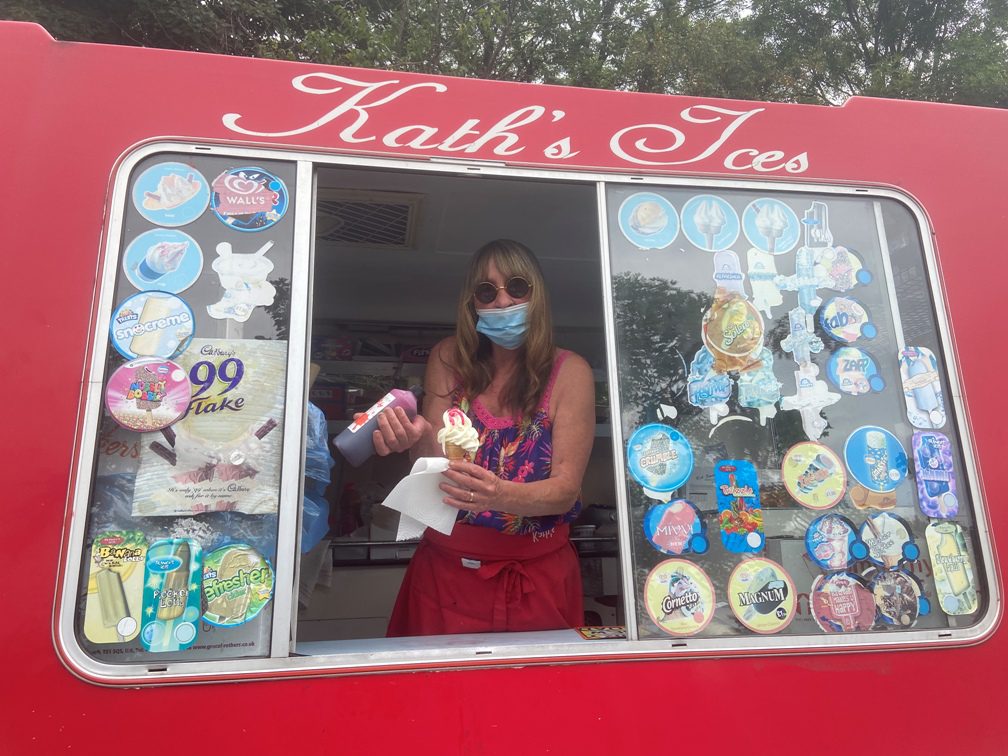 32. Peter Anderton and Patricia Wileman
Have lived in the Grade II listed 'gingerbread house' on Bury New Road in Prestwich since 1994…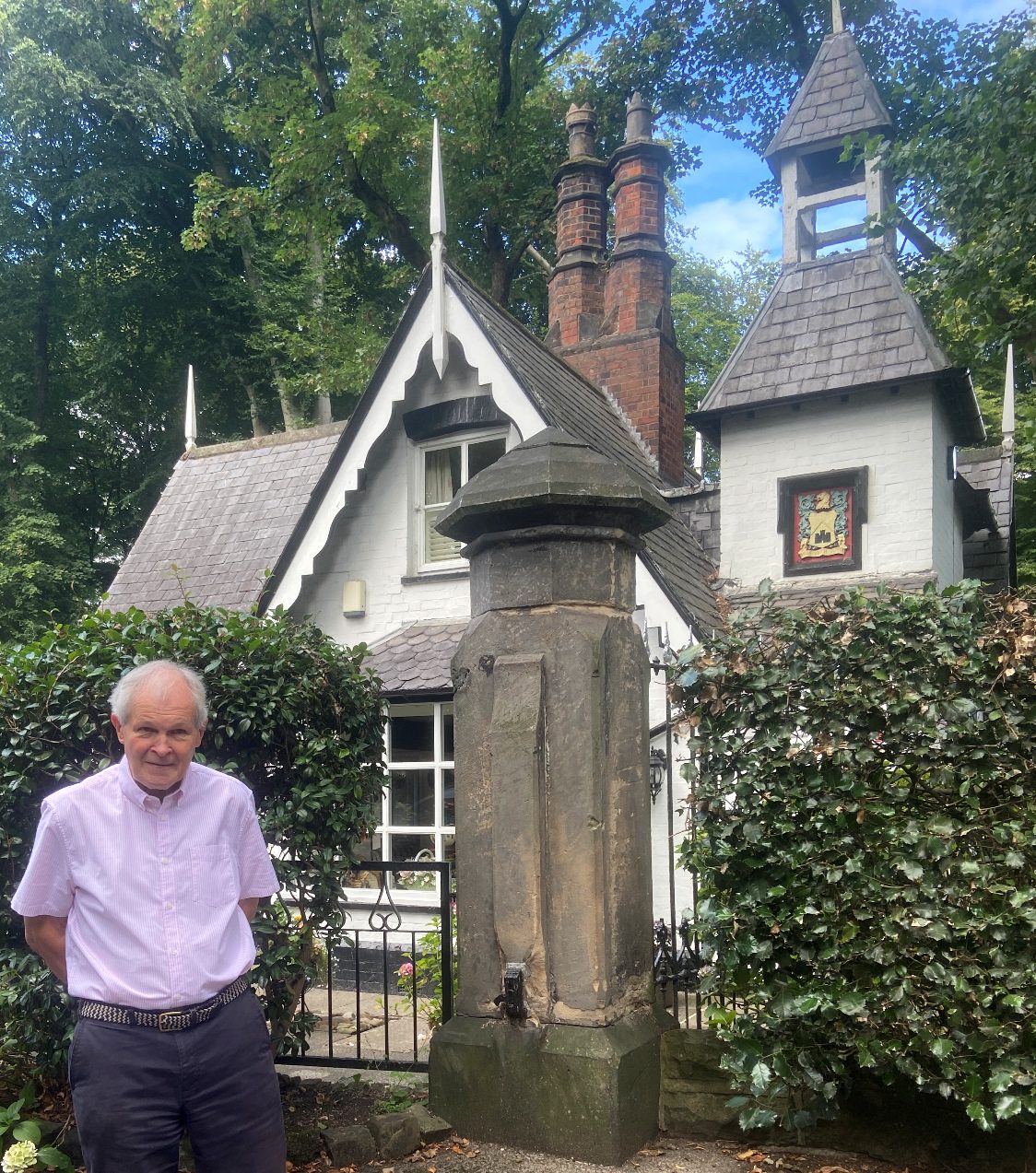 What's it like living in the most iconic house on Bury New Road?  
"At least once a week someone goes past taking a photograph of it…There's probably more photographs of this house in Japan than anywhere!" says Patricia.
"But" Peter adds "We absolutely enjoy living here. It was built in 1853 and was the old lodgehouse;  'North Lodge' is the name of it and 61 Bury New Road is the official address. It's absolutely great as it's detached, there's no lawn so we don't have to bother about that, and we're surrounded by trees, which is also great until the leaves fall…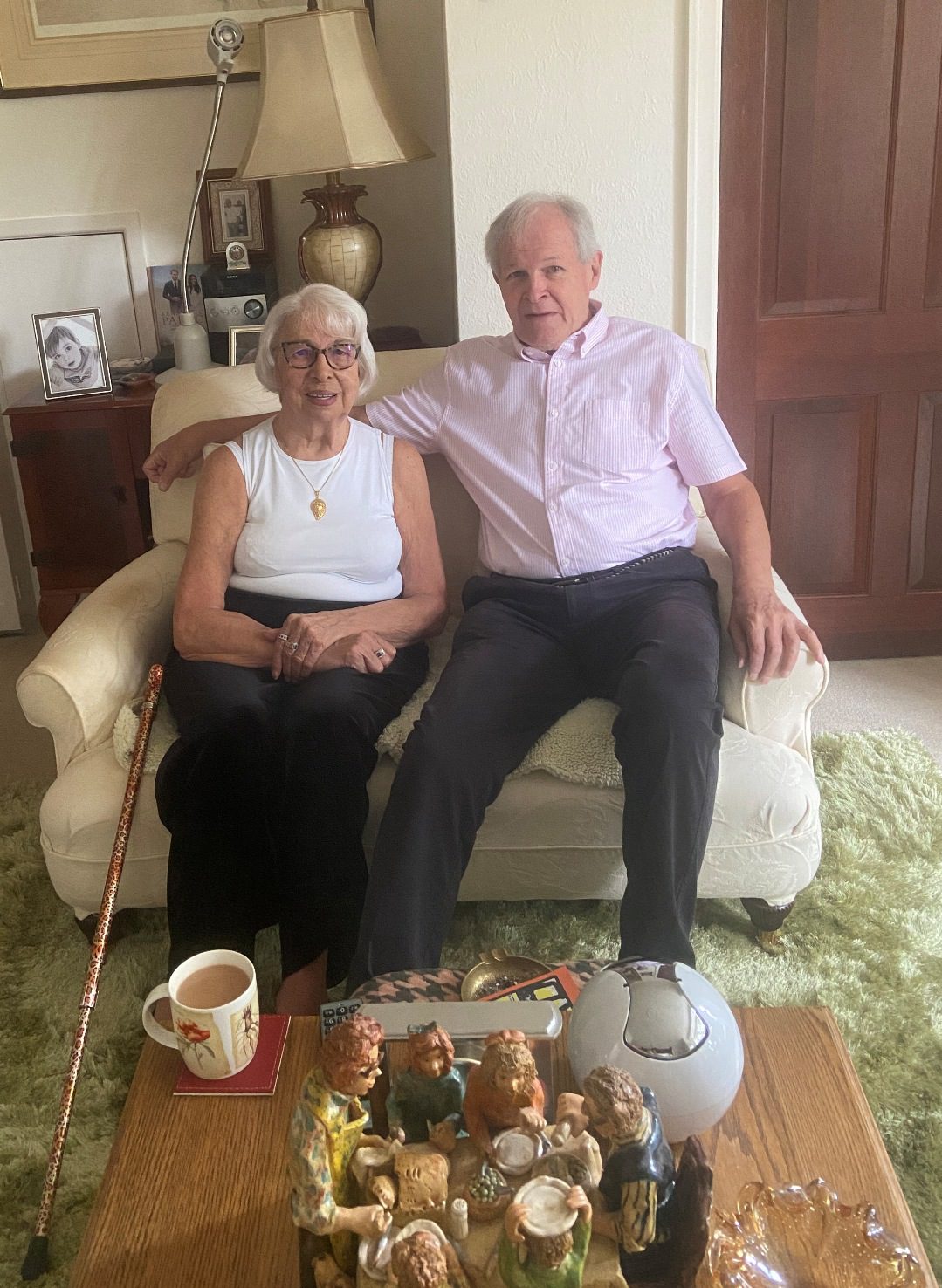 "Pat actually found it" he explains "We'd moved from Heywood and were looking at town but the apartments there were either too small or too expensive, so Pat spotted this place and we went to have a look. Betty Shorrocks lived here before us. The kitchen is in the newer part of the house, and it would have been a one up one down. There would also originally have been a gate across Crescent Avenue…"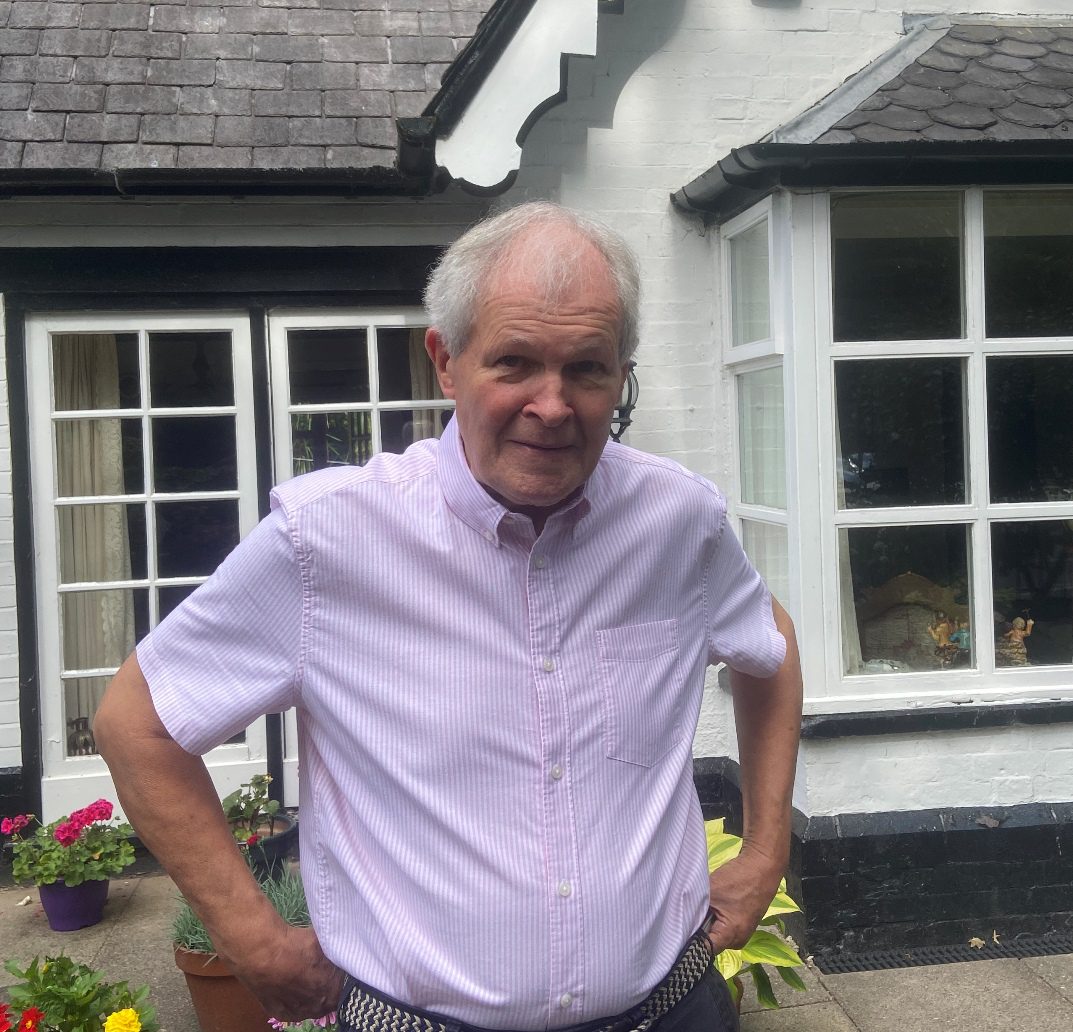 What does Bury New Road mean to you?
"We've picked a bit up about the heritage of the Road; no-one's quite sure about the motto on the bell tower 'Truth Conquers All'… people say it's something to do with the Clowes family…"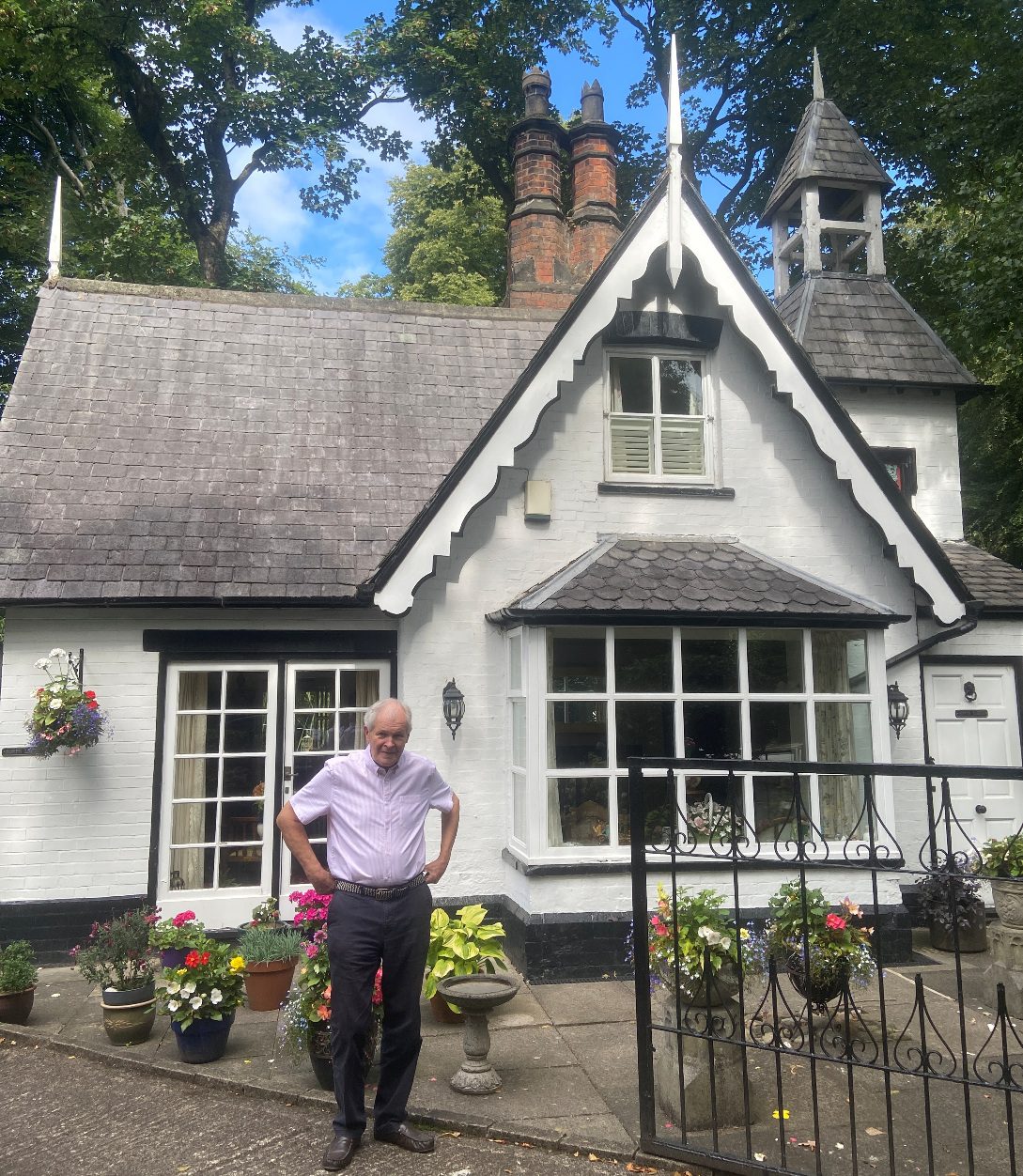 31. Carl Lally
Has been the owner of The Flower Shop in Sedgley for 15 years…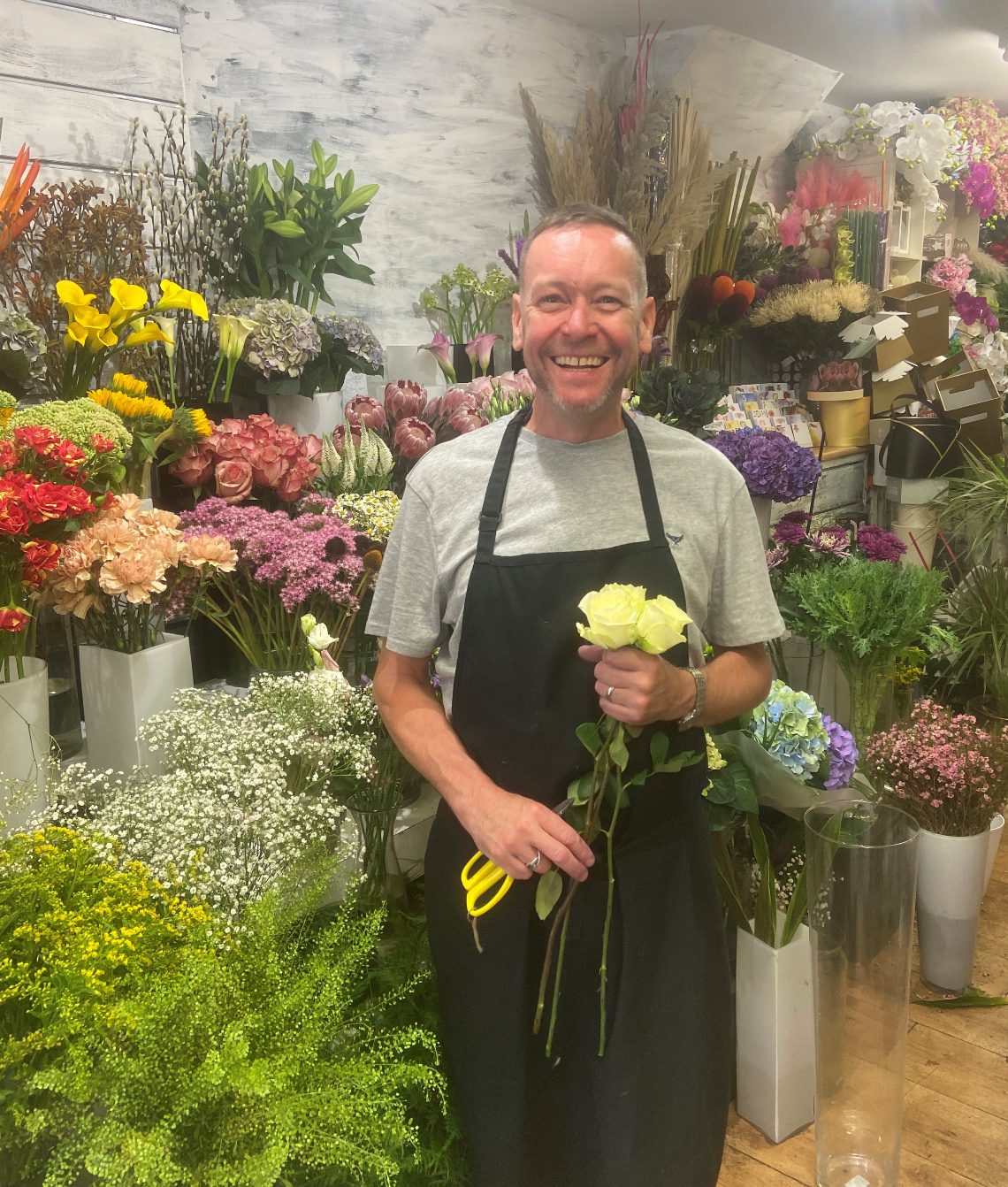 What does Bury New Road mean to you?
"We've got a good community base here, I've had customers for over thirty years who come to my shop. We're in the middle of Jewish community, which makes sure we're busy on Fridays, Shabbos, and because it's Shabbos I don't need to work weekends!
"I think it's a special road, or I wouldn't be here! I know quite a lot of shop owners all the way to Prestwich Village and we all get on, and all want the best for the area…"