For portraits 1-10 – click here
For portraits 11-20 – click here
For portraits 21-30 – click here
40. Cayley Gee
Has been landlady at the Friendship Inn, on the corner of Bury New Road and Scholes Lane, for just over four years.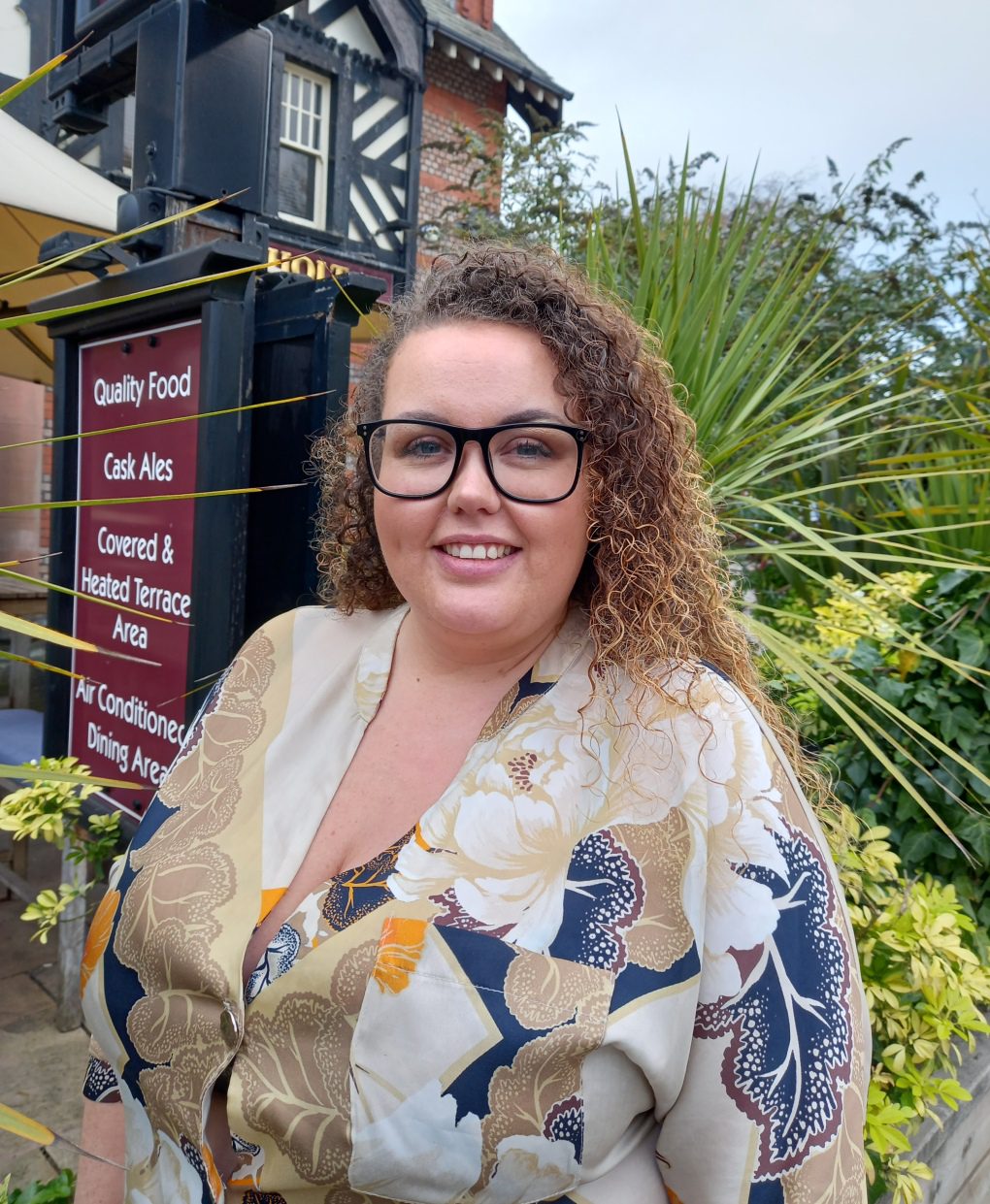 The building dates from 1923, so next year it's one hundred years old and parties are being planned for the summer. Near the site of the current pub, was the old Friendship Tavern, which was first licensed in 1847, and Hope Square, where Artisan Naturalist James Percival lived back in the day.
The Conservation Officer for Bury Council tells us that the Friendship Inn has been included on the Councils' draft local list and as such it is considered to be a Non-Designated Heritage Asset (NDHA) in accordance with Annex 2 of the National Planning Policy Framework (NPPF)…
"No further heritage assessment work has been carried out other than its inclusion on the draft local list, mainly as good example of the period of public house design from the early 20th century…" the Officer added.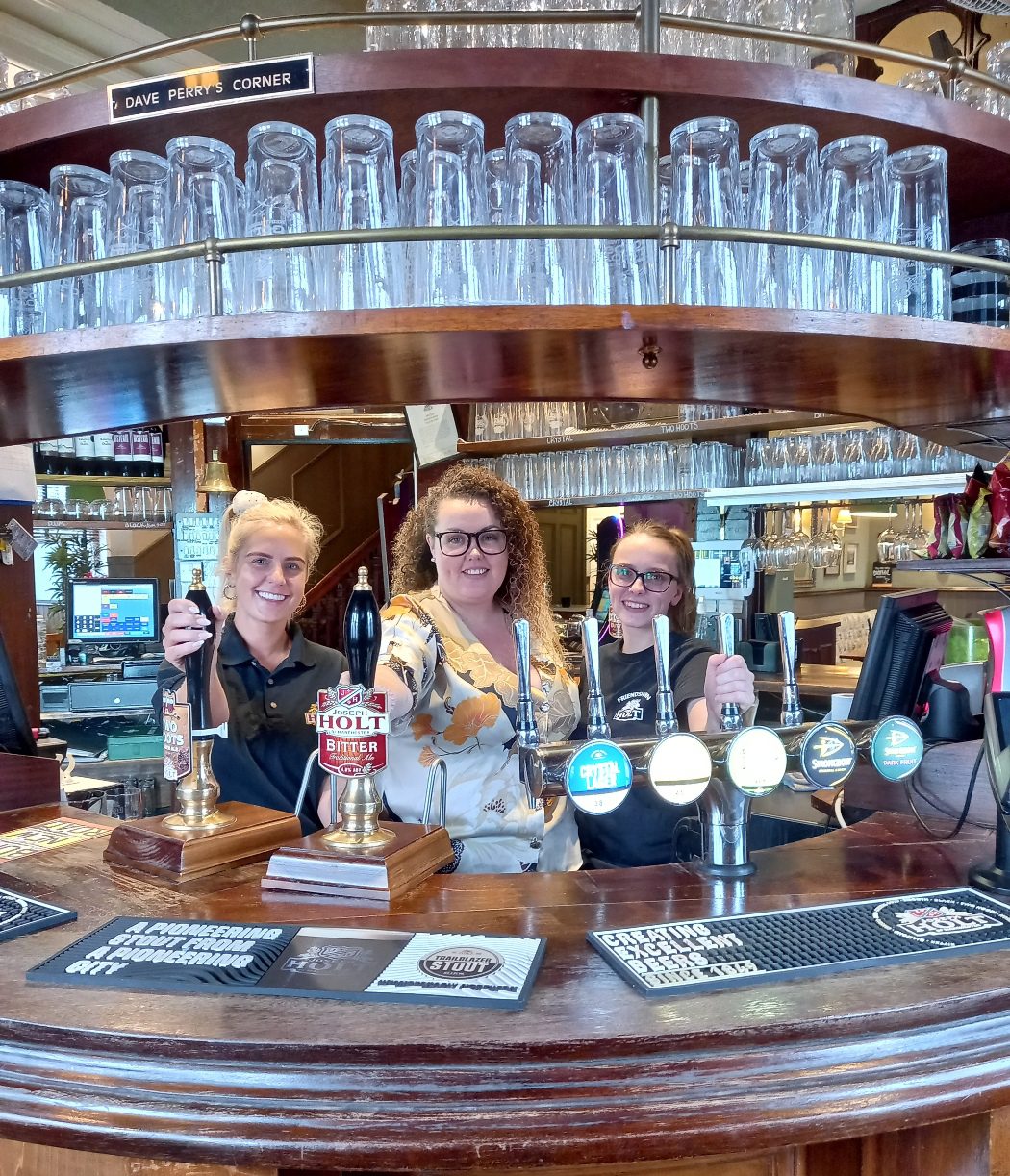 What does Bury New Road mean to you?
"I'm from Swinton and my car used to come here on auto pilot, so I don't really know much about anywhere around here. We're now the nearest pub to Salford City's ground, so we get quite a lot of home and away fans. We're definitely a friendly pub, everybody knows everybody, and the regulars have their own seats. It is a regulars' pub but we've also got a transient trade with Heaton Park being up the road. And now it's as much a food pub as a drinkers pub, trying to compete with everything else going on around here. We're getting quite a lot of business from Karen's Diner, a lot of new faces coming in which is good.
The pub itself will definitely last another hundred years as Holts own all of their buildings, so it's probably going to be here for a long time to come. It will always be what it is…"
39. Father Vincent Coyne
Has been at Our Lady of Dolours Catholic Church, on the corner of Bury New Road and Cavendish Road in Salford for the last six years for his third term at the Church. Father Coyne began his career here in 1966 for three years, followed by six years in the late 1970s/80s, interspersed with teaching at the forerunner to St Monica's High School, and time in Bognor Regis, Dundee, Ireland and the States.
"The good thing about our order is that you do move around and are not stuck in the one place…but this was my first parish and it's like a second home, although I've enjoyed them all really."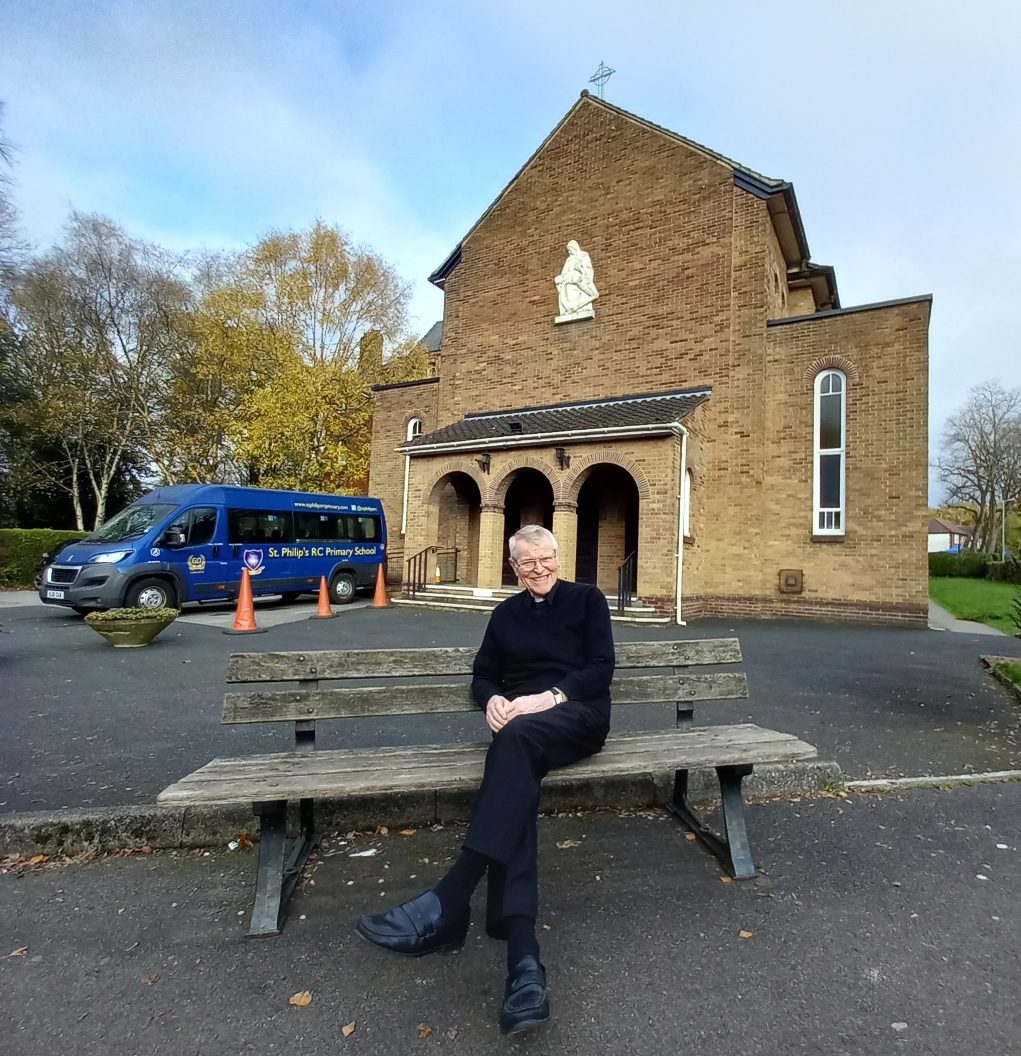 Next February and March the parish is celebrating one hundred years in the area, having been established in 1923, first as chaplains to the convent that was originally in Vine Street, then the servite order had a house in George Street and a prefab on the current site which is now the parish centre. Mass was also held in Nazareth House on Scholes Lane, before the current church was erected in 1964. The actual priory house dates back to Victorian times, and there are Stars of David carved into the original doors which hints at a Jewish connection previously.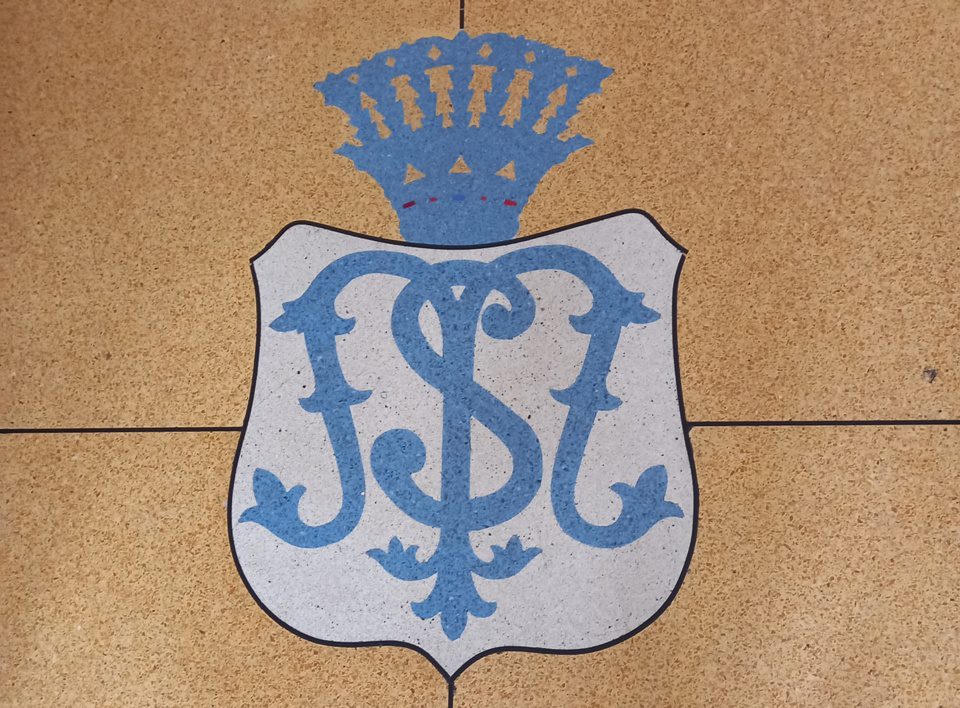 What does Bury New Road mean to you?
"I like Bury New Road; you go walking down from here and you see the trees in autumn and spring time and it is beautiful, then into Prestwich Village shopping area. I think the Sedgley Part of it has been neglected in recent times because it used to be a little village at one time with its own bakery and butchers. Kings Road was also an Irish centre at the time.
The school [St Philips RC Primary] has 350 children and a large population of Polish now, plus African, Indians and Russian families. It's a bit more cosmopolitan. We have lots of baptisms, funerals and first communions, and they come for the day and you never see them again but we live in hope! The people who do come are very good and are all involved. We have some people in their nineties still doing readings. We are looking at ways to build up the community again…
I never realised there was so much history on the Road, so I need to read a bit more about the richness of where I've been all this time…"
38. Becky Platt
Has owned the Wow Centre on Bury New Road, at the junction of Hilton Lane and Scholes Lane, since 2019…
What does Bury New Road mean to you?
Obviously it's the face of our business at the minute as we're right slap bang in the middle of the Road at the crossroads. Anyone who comes down Bury New Road can't miss us, and we've made sure that all the windows and front is nice and bright, colourful and eye catching and welcoming. There's a lot of yellow out there, lots of sunshine, to make it bright and smiley for everyone.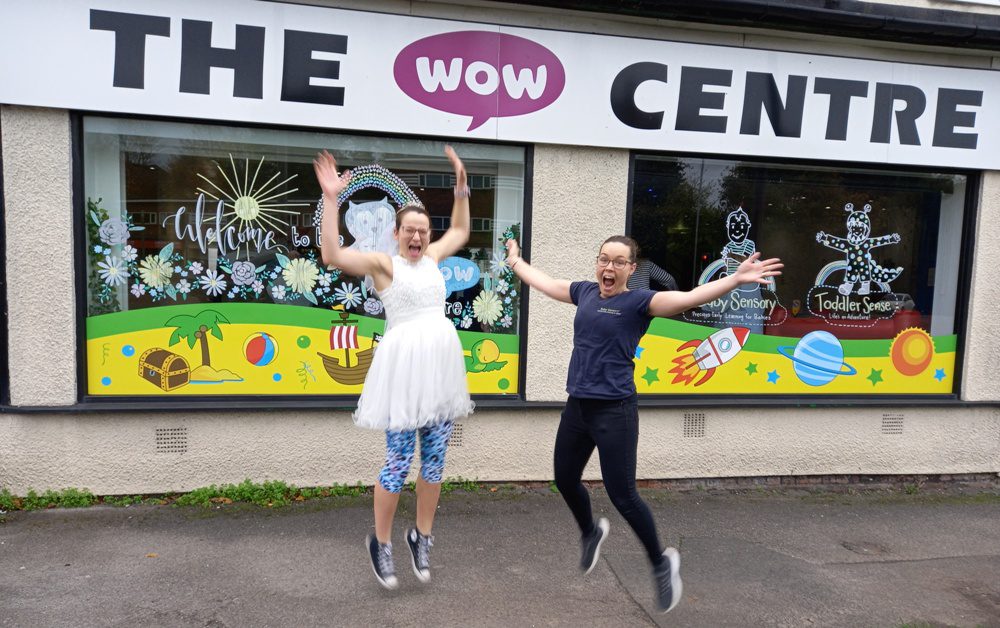 I've also been running classes at mums' groups in Prestwich since 2016, in Prestwich Village and at St Paul's in Kersal. There is a really nice close knit kind of family community going on around Prestwich, which is why we were looking for premises here…'Prestwich is the place to be' we thought.
This building had been a beauty salon for many years when we took it on and when some parents came to classes they said 'Oh I used to get my nails done here'… 'Oh I used to get massages and waxing in this room!'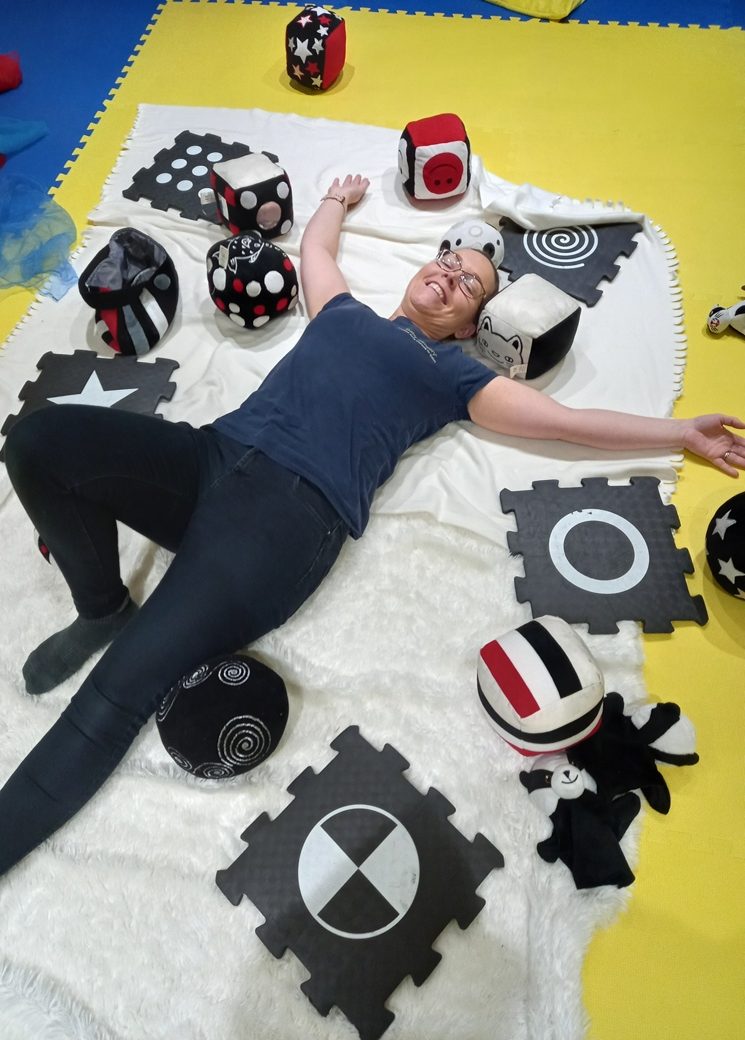 I've done lots on this road, both driving and I cycle a lot to work, which is okay going home down the hill but a slog of a hill coming up! And we've been involved with the Prestwich Clough days and the Prestwich Carnival.
Why is it called the Wow Centre?
Our Baby Sensory and Toddler Sense business is part of the Wow World group, and we specialise in learning and development classes, from pre-natal or before babies are born, all the way up to their early years with our Toddler Sense programme. So we run those classes here as part of the Wow World Group, so we thought we'd call it the Wow Centre.
One of the things parents do is walk in, see the classes and go 'Wow!'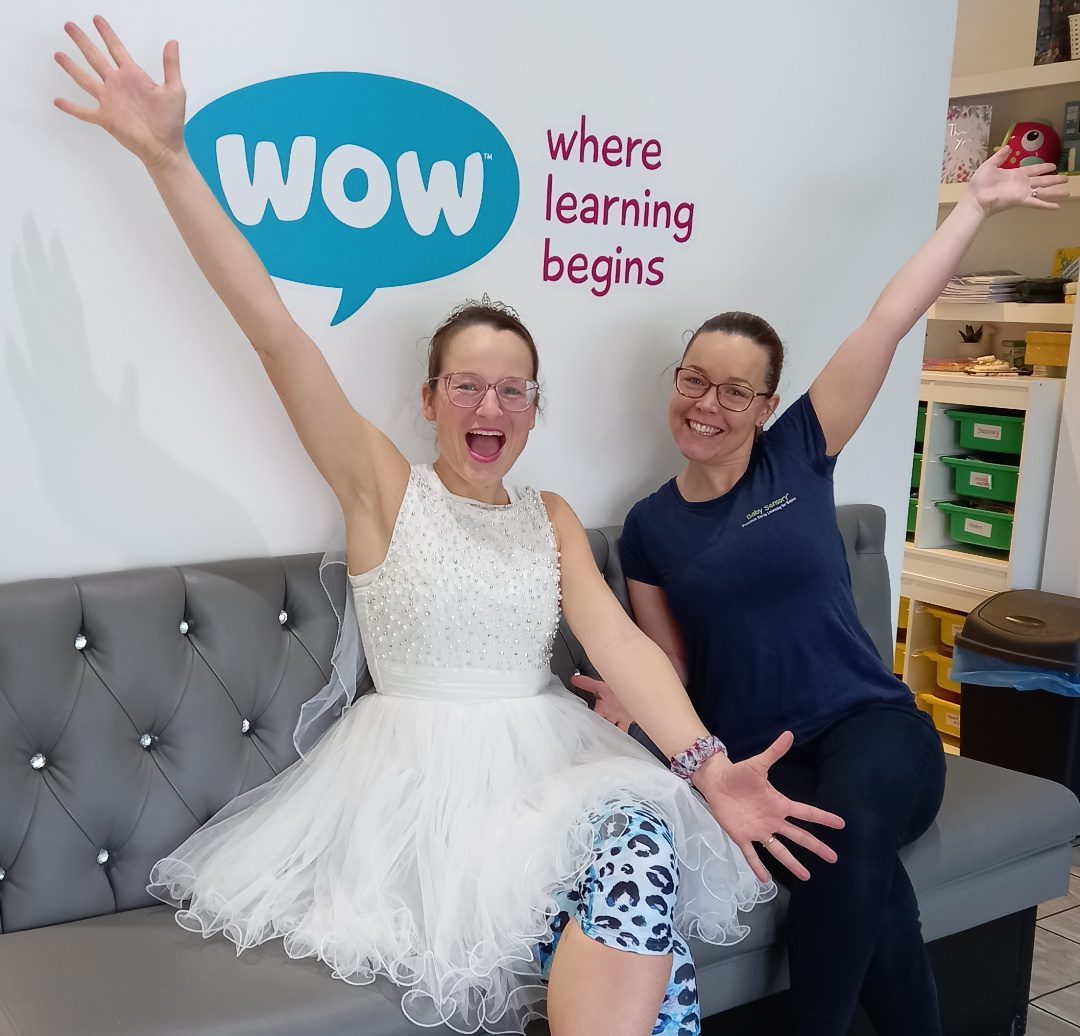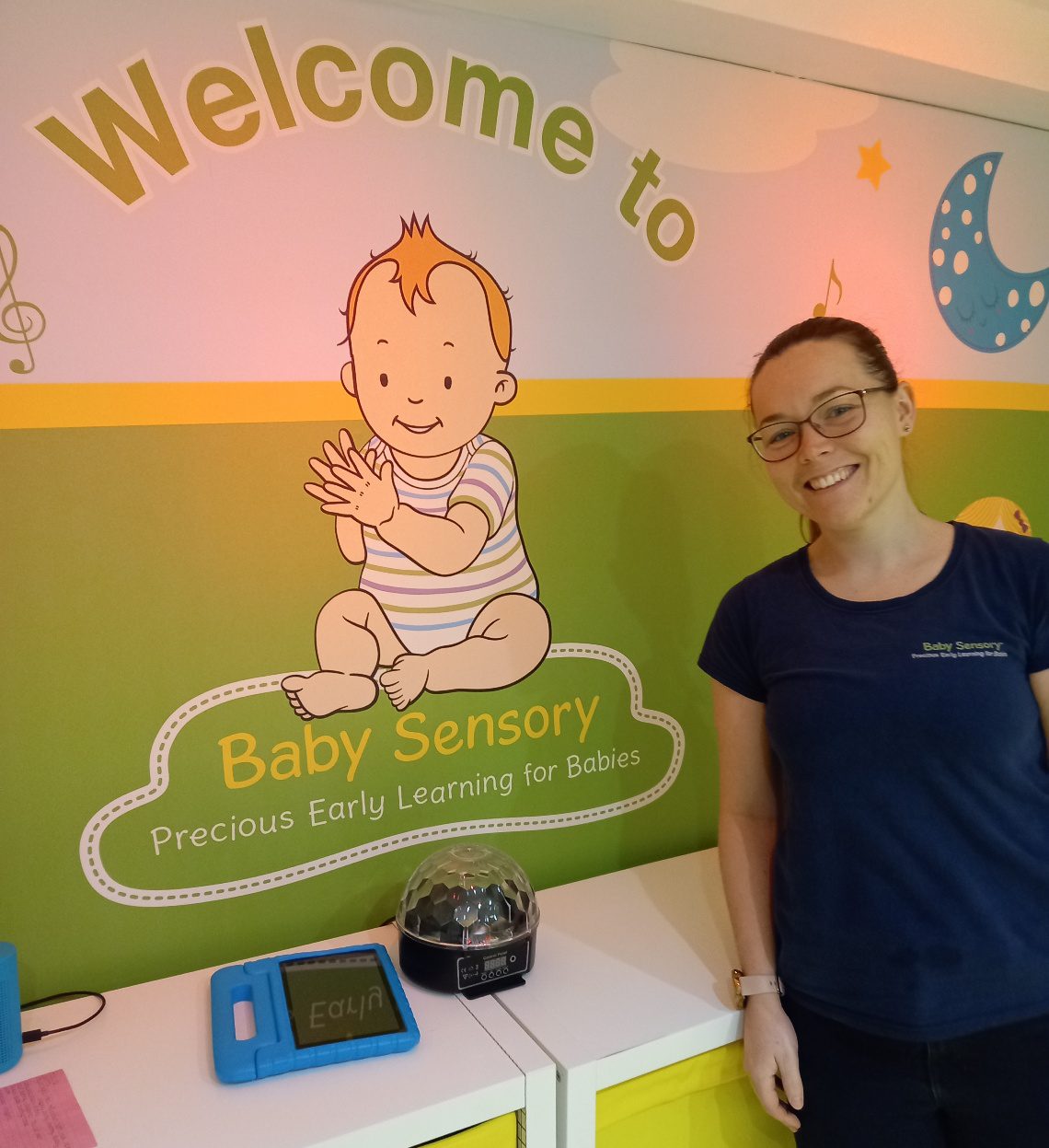 37. Dan Edwards
Born and bred in Prestwich, and has owned the Chips@No8 fish and chip shop on Clifton Road in Prestwich Village for four and a half years…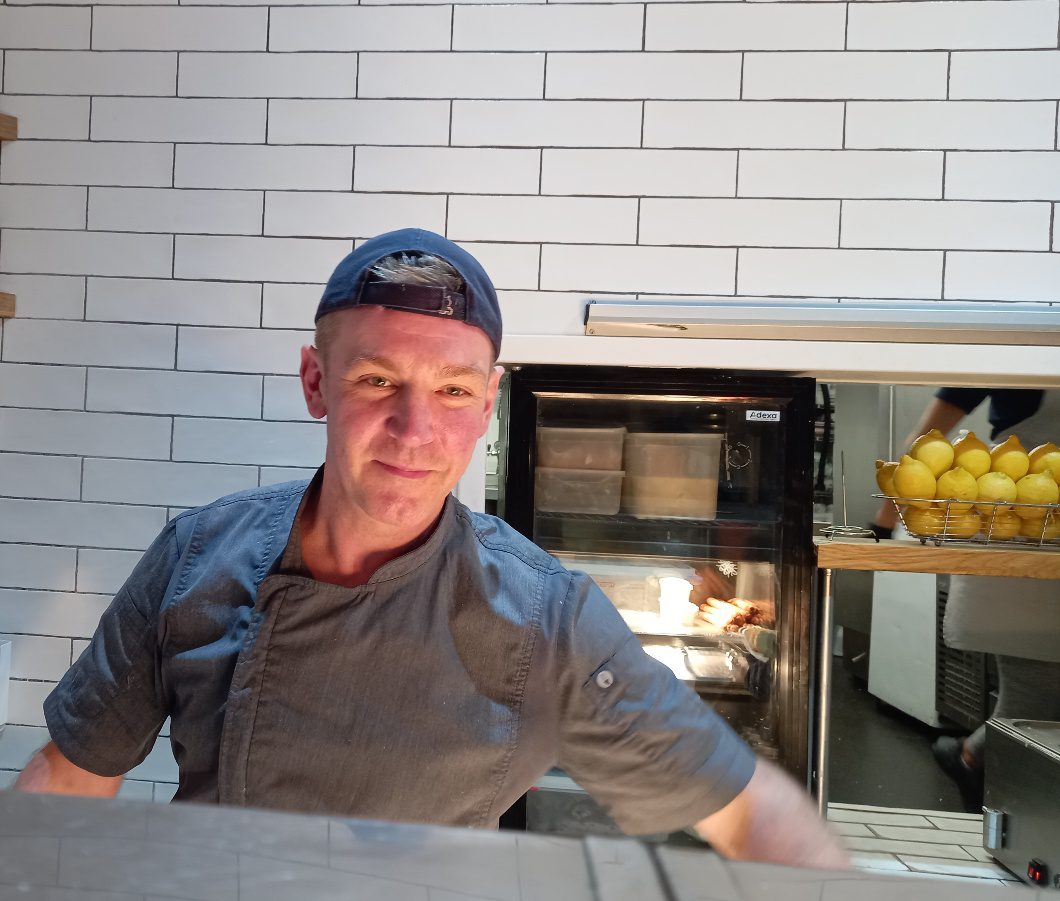 What does Bury New Road mean to you?
"There's an eclectic mix of people from all backgrounds; you've got the new money coming in and people who are Prestwich born and bred and their families go back decades. You just meet different kinds of people every single day. It's a pleasure to be here. Prior to this I used to run hotels all over the country, so I left for fifteen years but the lure of Prestwich was just too great. Now we're in the finals to be named number one fish and chip shop in the country. We're in the last twenty so fingers crossed we go a bit further…"
What's it like having the huge Mark E Smith mural on your wall?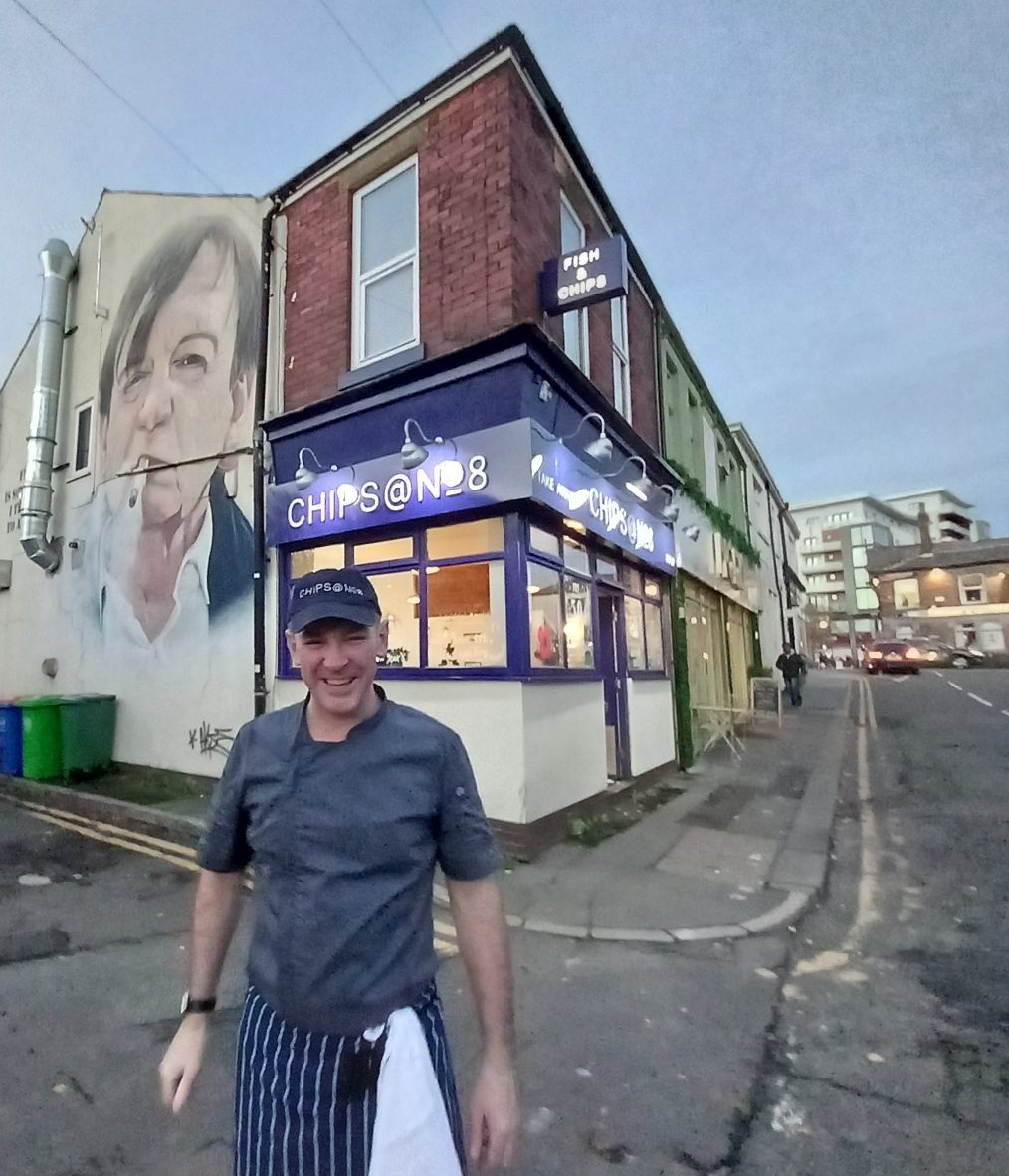 "What a Prestwich icon, his name is synonymous with Prestwich and he was a very talented man. I think he would have liked being on the wall of a chippy. We don't play his music though, it's disco and house music only, so I don't think The Fall would fit in. If I dropped a couple of tracks in, I don't think they'd go down too well – it's a real feel good factor in here, that's the aim…"
36. John Crowley
Was born off Bury New Road on James Street, ran Riley's snooker hall in Prestwich Village for 37 years and now works at Prestwich Liberal Club
What does Bury New Road mean to you?
"I've either worked or been involved with a business on Bury New Road all my adult life and it means everything to me. It's great. I was born in James Street around the corner from the Liberal Club so everything about Prestwich has been a big part of my life. I go back to the Tower Buildings, and Luptons toy shop as it was years before Rileys.
My dad had Riley's for ten years in the roaring 80s when they used to queue around the block on Sunday morning, and I've seen them all…Alex Higgins, and everyone synonymous with snooker back in the day. And Buzzcocks' bass player Steve Garvey used to come in too.
The Prestwich Liberal Club is a private members club but everyone should join because it's a cracking little club. We have comedy on the first Sunday of the month, bowling in the summer, plus live entertainment and bingo all year round.
Prestwich is steeped in history but it has clearly changed. People call it the 'new Didsbury' but it's not the new Didsbury in my eyes. It will always be Prestwich, a little village that's close to my heart because I've lived here all my life…"
35. Amanda and Michael Dowdall
Owners of Vinci bar, which opened on Bury New Road opposite St Mary's Park last June, and has plans for a gallery and workshop space downstairs…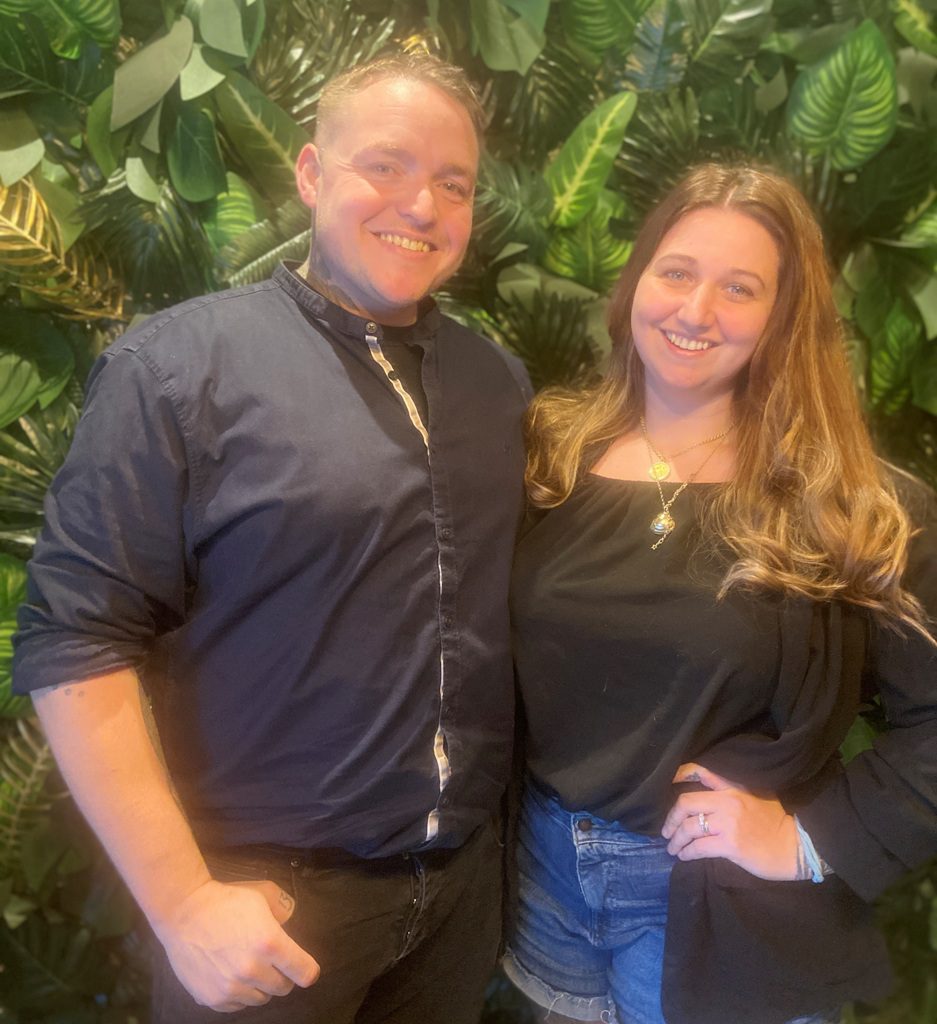 What does Bury New Road mean to you?
"I used to work on Bury New Road 19 years ago, as a mechanic at Lexus Manchester which is now Tim Hortons" says Michael "I worked there while I was an apprentice tattooist and artist, so my roots are Bury New Road. The biggest part of Bury New Road is the culture that it brings. From the bottom to the top you get a little slice of Manchester – every 100 metres you get something different, so to me it's the spirit of Manchester."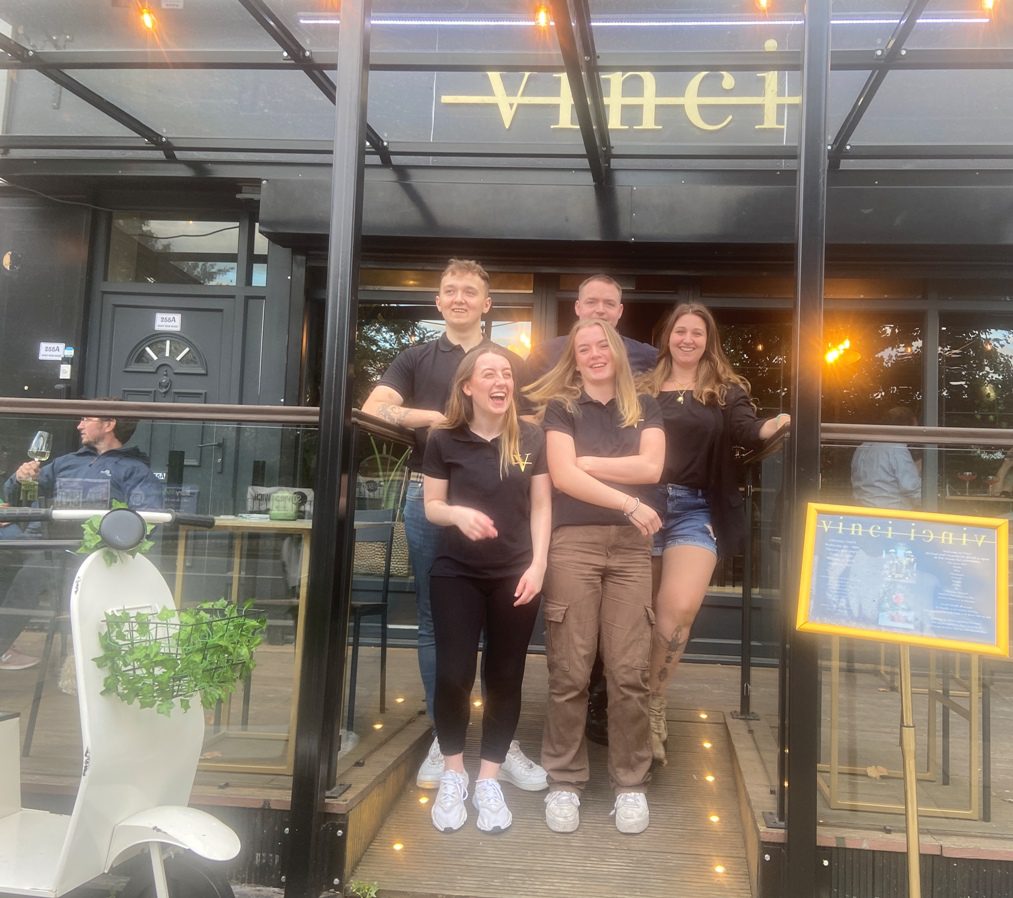 "The opportunity for this site arose and at the beginning I thought 'Hmm not too sure', but when we came to see it and we saw the area and the people around we really couldn't say 'No'" Amanda explains "As soon as I came I fell in love with the area; it's wonderful, it's enchanting and there's so much going on in a small space. I enjoy everything it's got to offer.
"The bar is called Vinci because we are from an art background, and Da Vinci was an artist and also a scientist, and we're creating new things, like the mixology of flavours our cocktails and on our menu. It's a palette of drink and art…"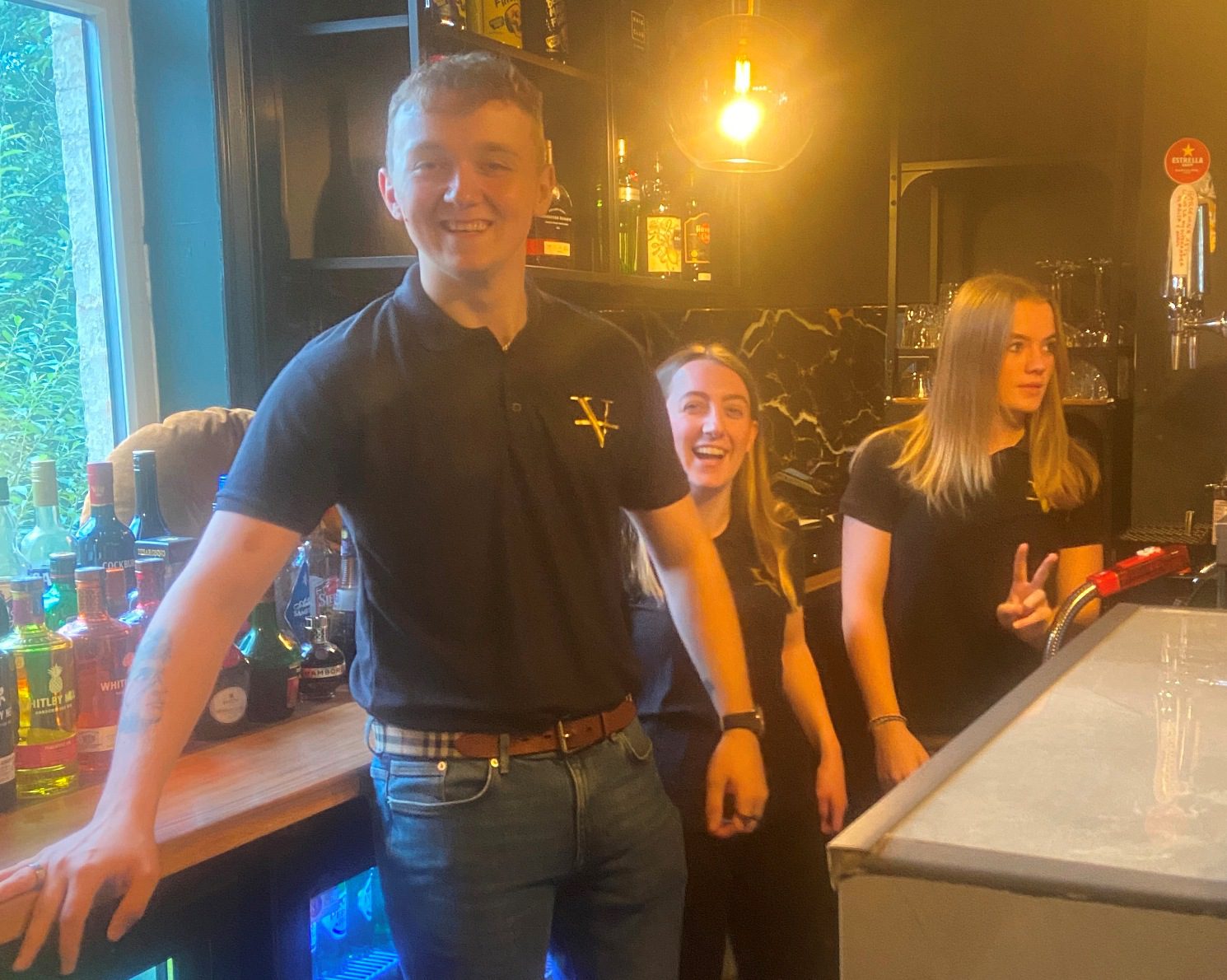 34. Imran Mohammed
Owner of Butt Hills Convenience Store on the corner of Hilton Lane and Bury New Road for twenty years…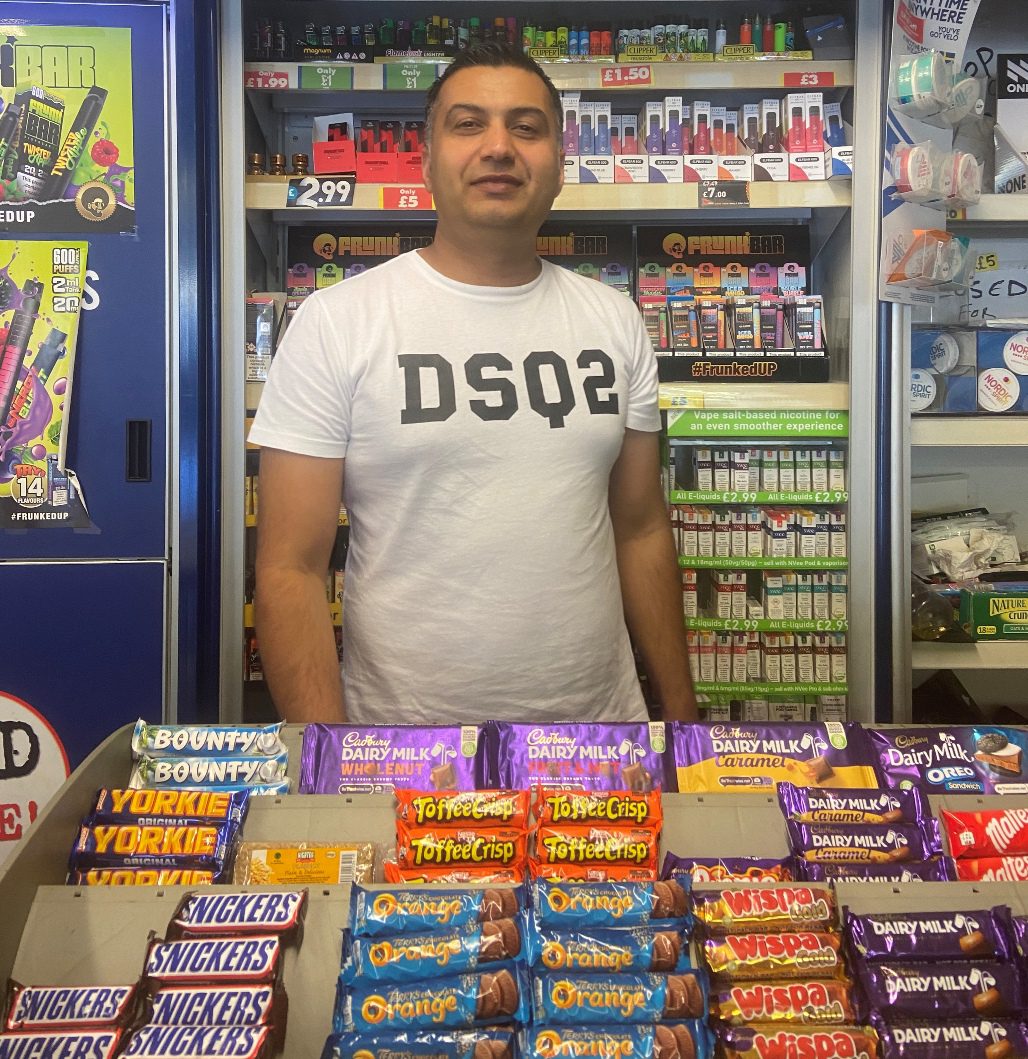 What does Bury new Road mean to you?
"Bury New Road means a lot to me. I love Prestwich, it's a beautiful place and I remember when I first came, a Jewish lady used to live upstairs and the whole experience of being here was amazing; the people so friendly and lovely…"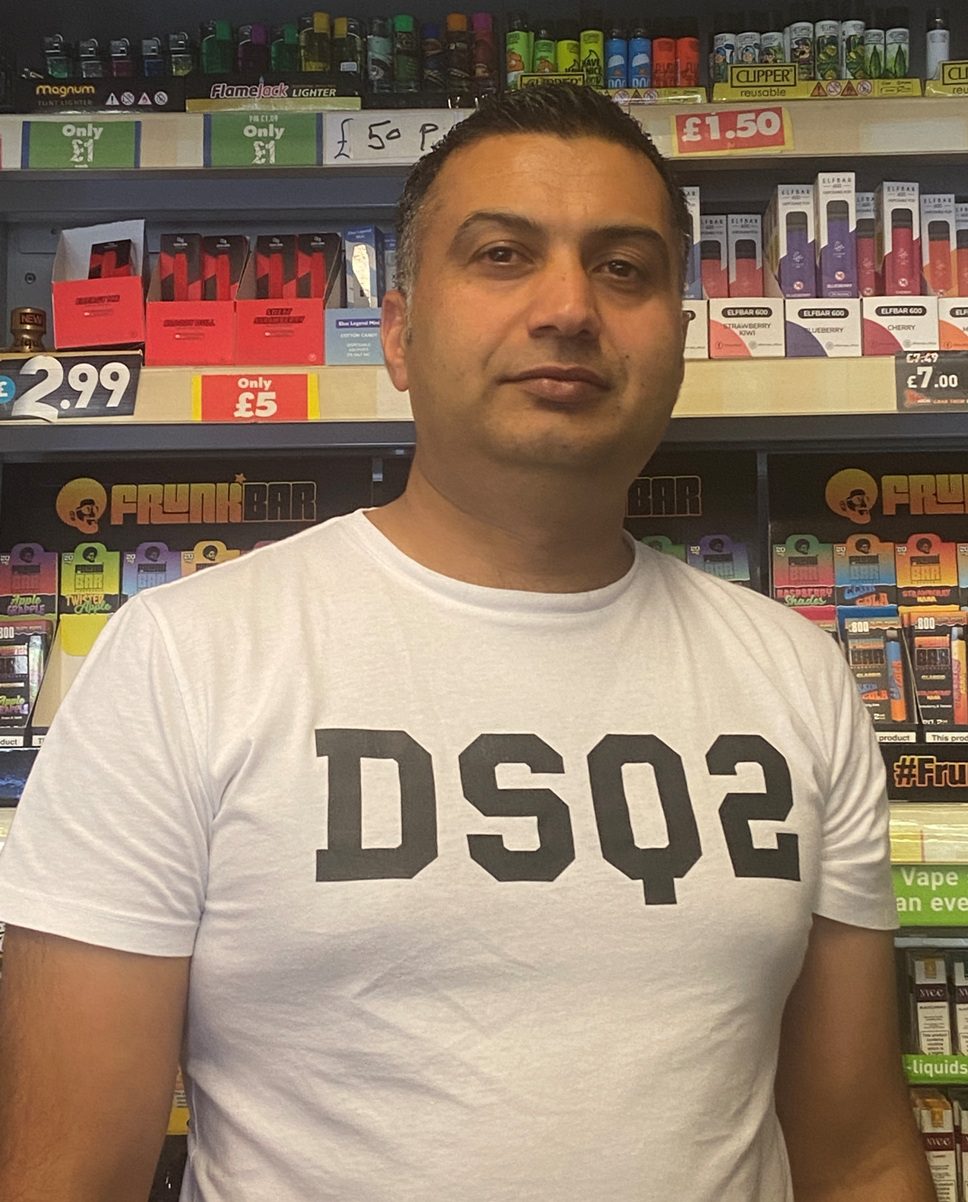 "One of my customers gave me a picture of how it used to be outside here when there was no traffic just horse carriages. So much history. Originally I was going to change the name of the shop but underneath the sign there's the original sign for Butt Hill Stores and I was told this used to be a barracks for the army to train. That's why it's called Butt Hill; I think it was the second world war. A lot of history…"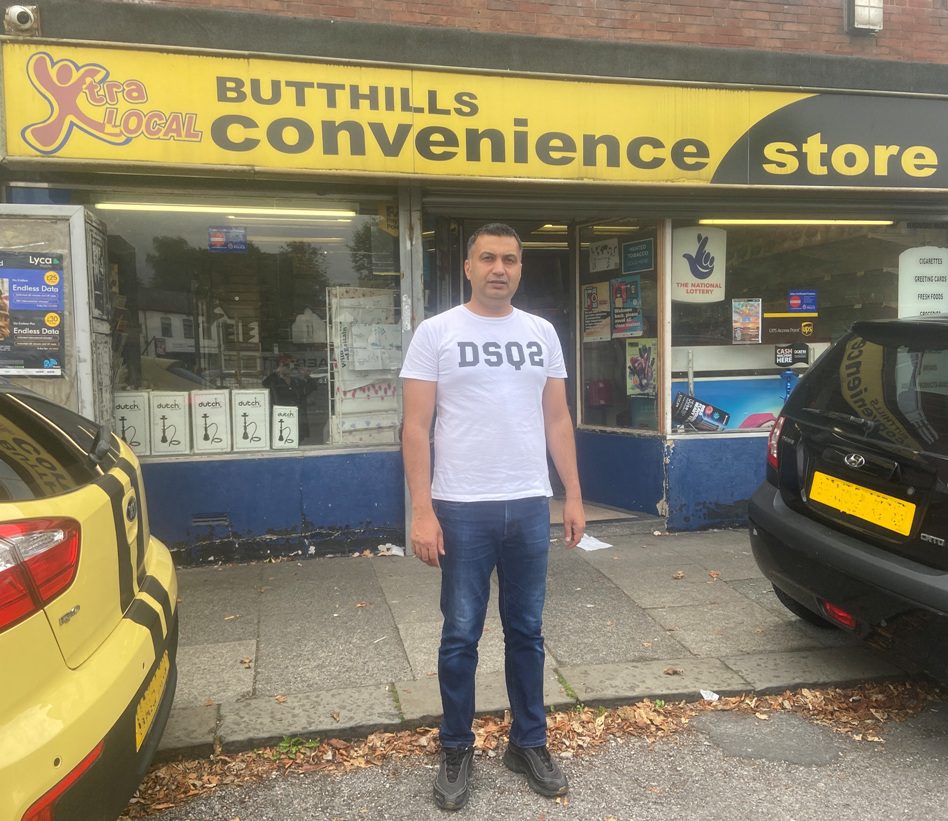 33. Katherine Lee
Been running Kath's Ices van along Bury New Road for thirty years on and off…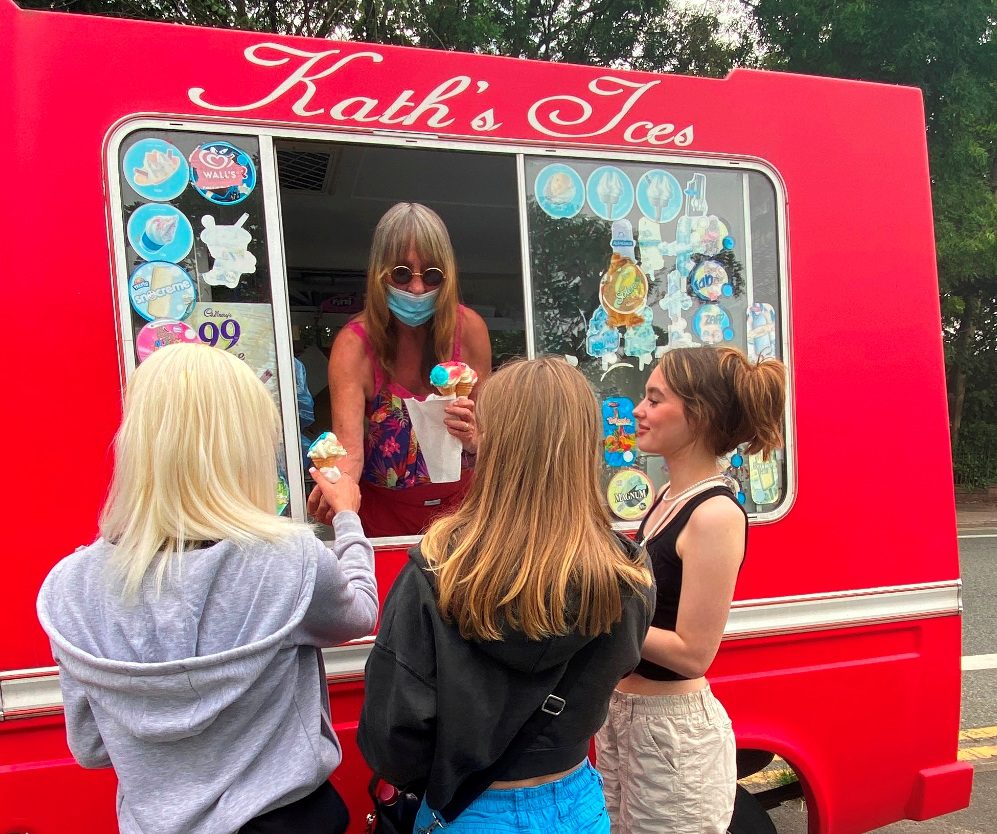 What does Bury New Road mean to you?
"I've seen everyone grow up; naughty children become mature adults and everyone has different personalities. You know who you can have a laugh with and who you just have to serve.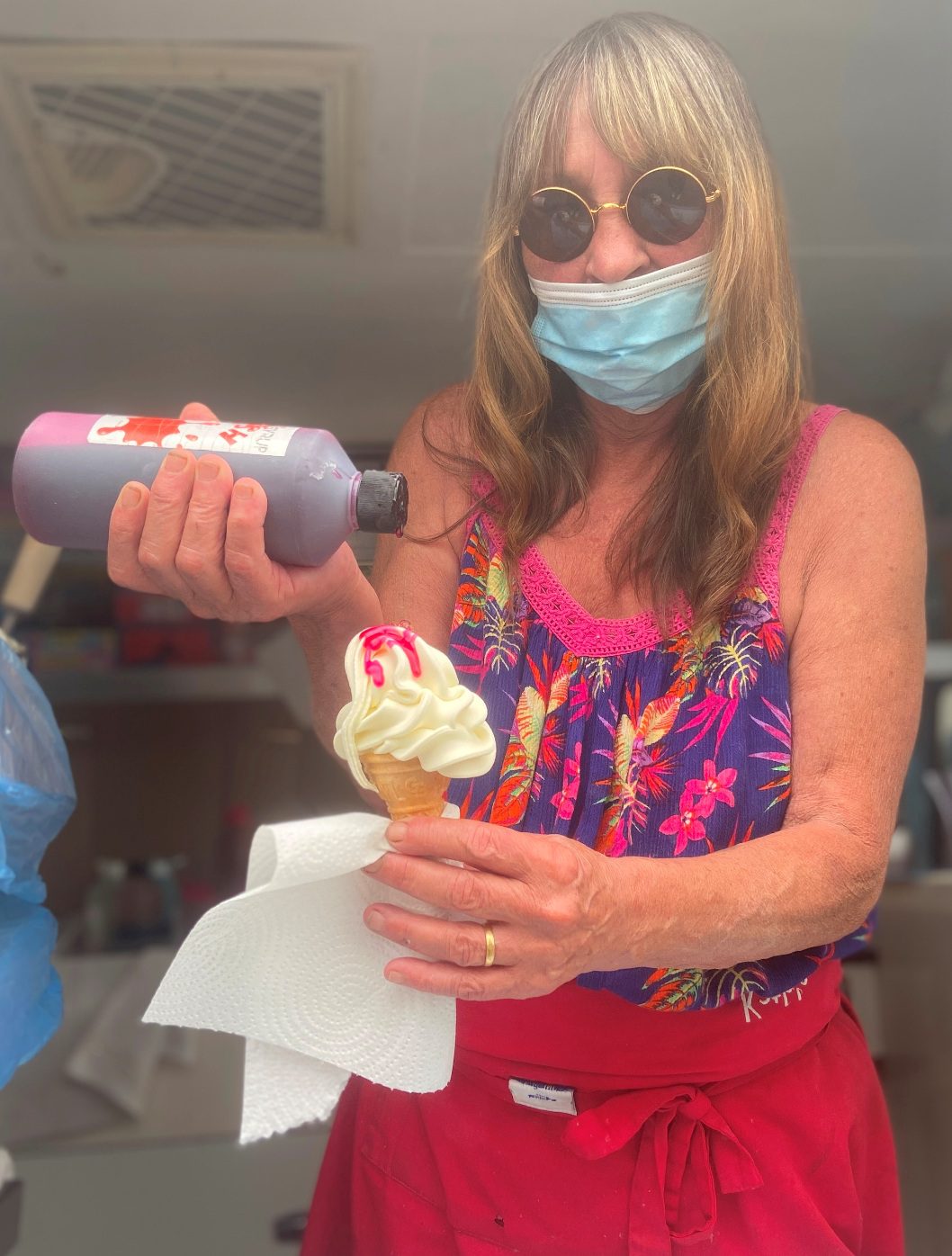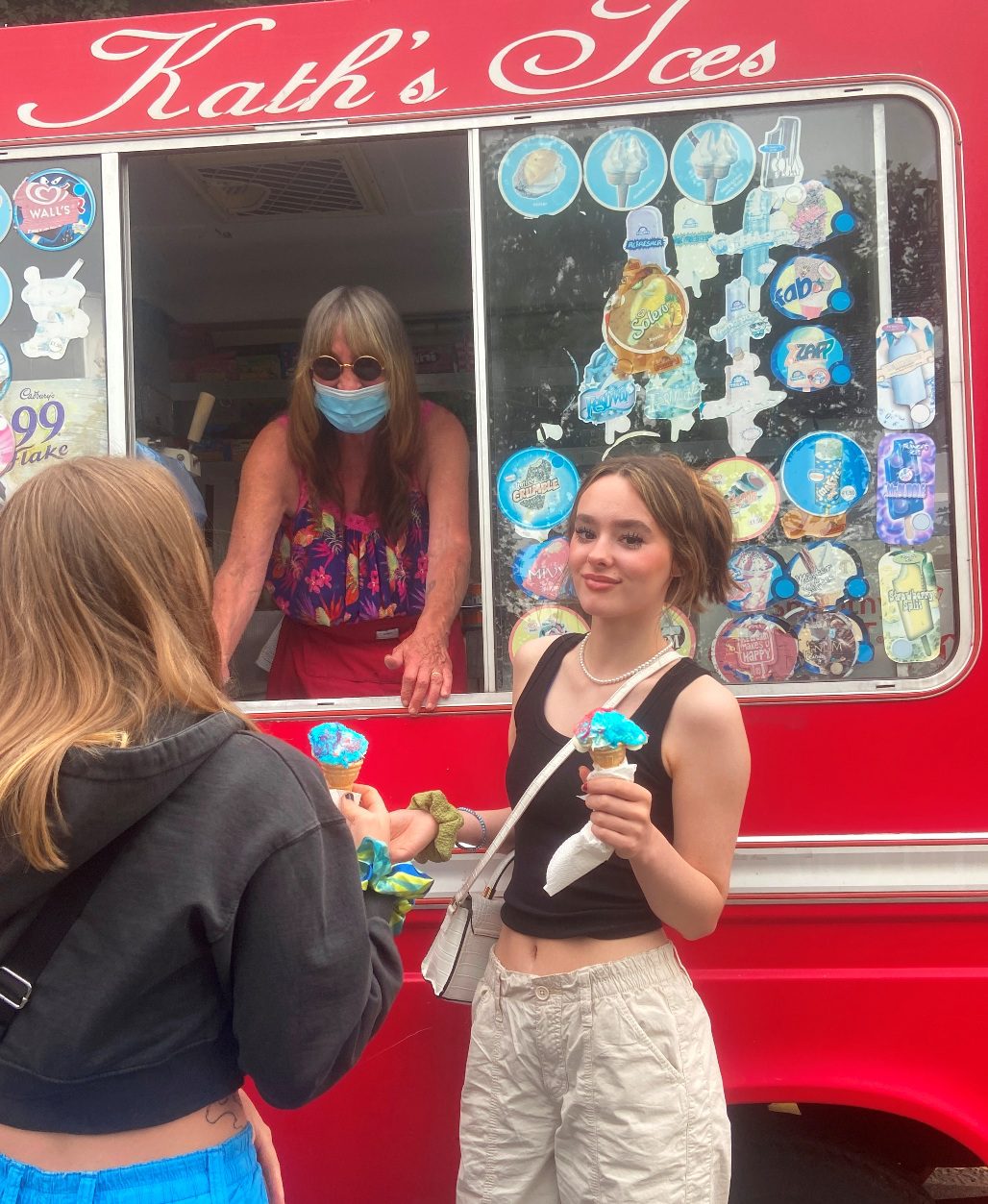 Do you feel like an icon of Bury New Road? "I don't know about that, more like a stepping stone! I just want to treat people well, be fair to them and don't rip them off. They do need to put more facilities in for the children. St Mary's Park is a very well used park but it needs a park keeper like they used to have because there's a lot of glass on there and a gun was found there last week near the bowling green. It's got a lot rougher but the kids around here are amazing. 99.9% would rather do a good deed than a bad one, and that's all you need…"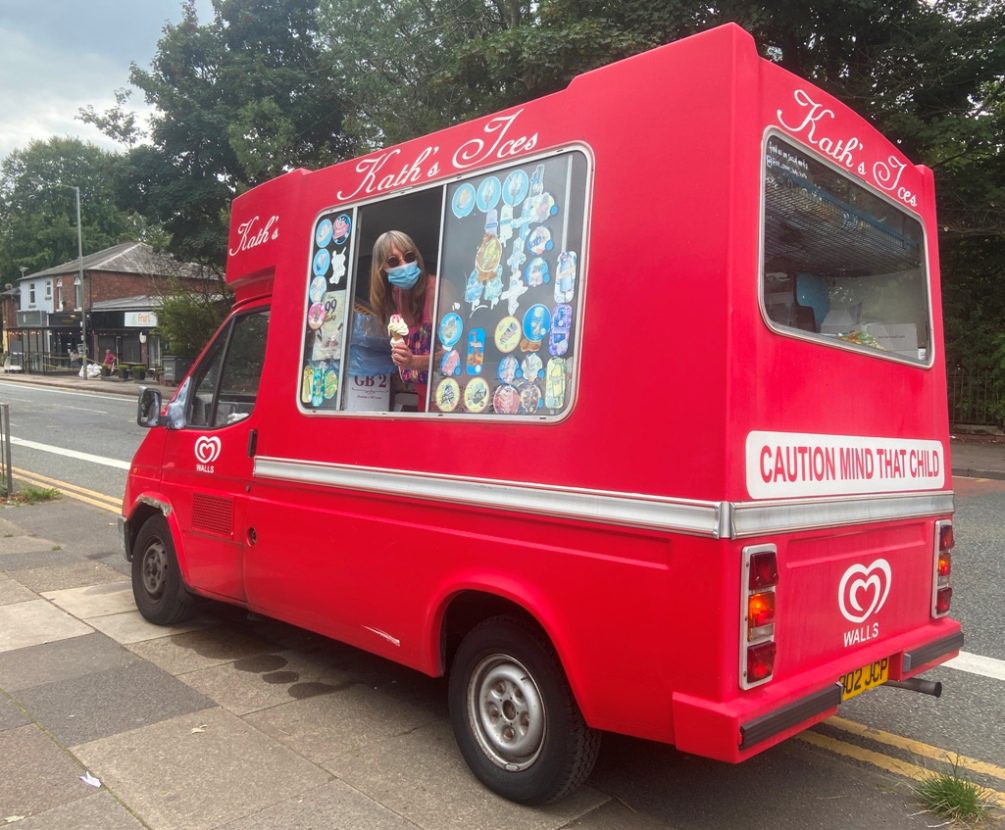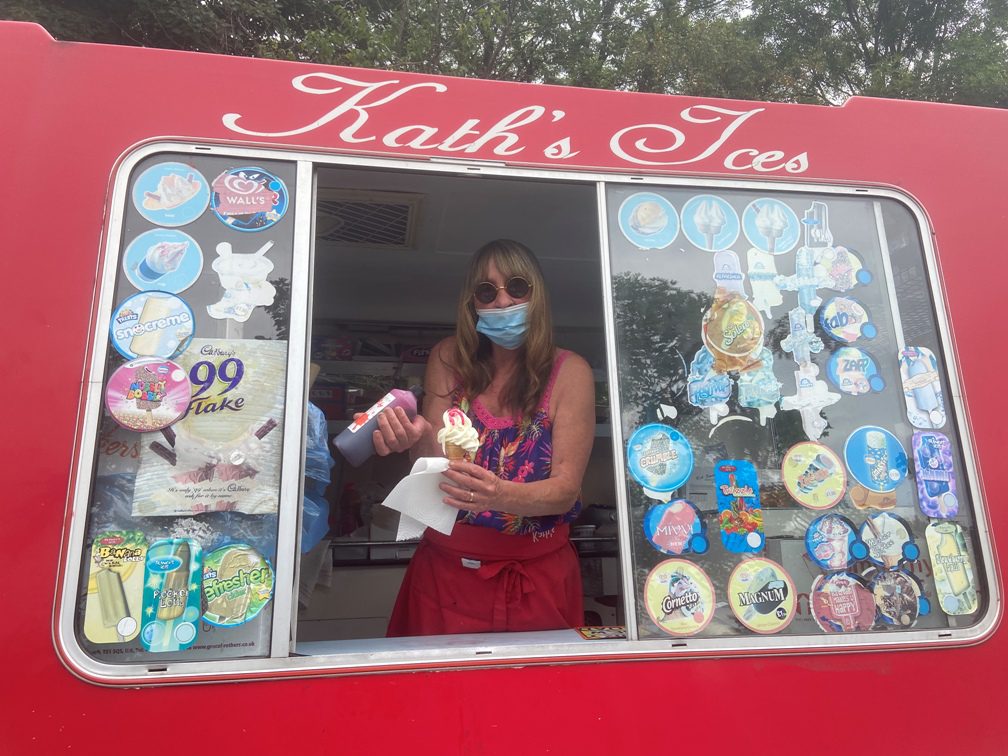 32. Peter Anderton and Patricia Wileman
Have lived in the Grade II listed 'gingerbread house' on Bury New Road in Prestwich since 1994…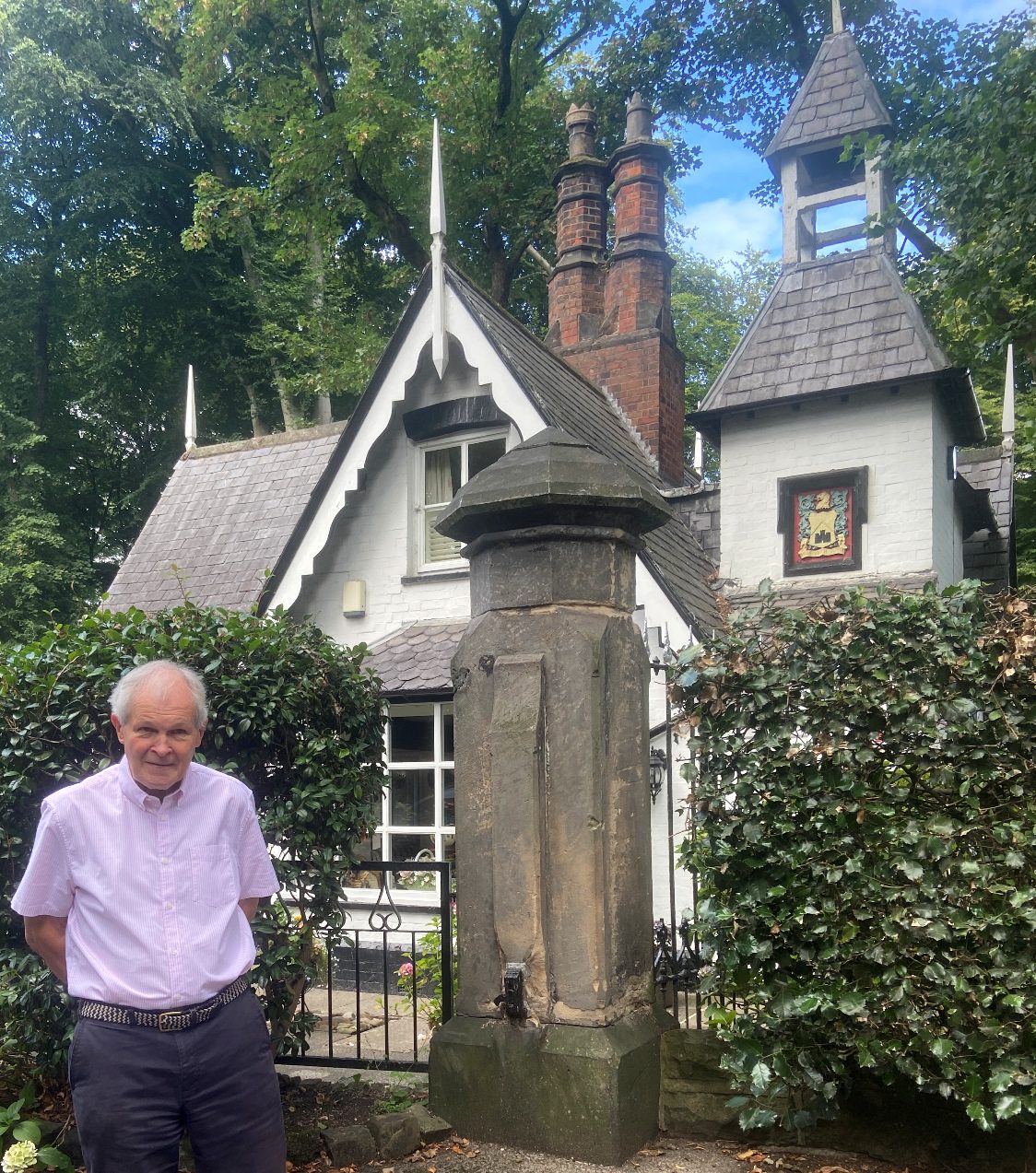 What's it like living in the most iconic house on Bury New Road?  
"At least once a week someone goes past taking a photograph of it…There's probably more photographs of this house in Japan than anywhere!" says Patricia.
"But" Peter adds "We absolutely enjoy living here. It was built in 1853 and was the old lodgehouse;  'North Lodge' is the name of it and 61 Bury New Road is the official address. It's absolutely great as it's detached, there's no lawn so we don't have to bother about that, and we're surrounded by trees, which is also great until the leaves fall…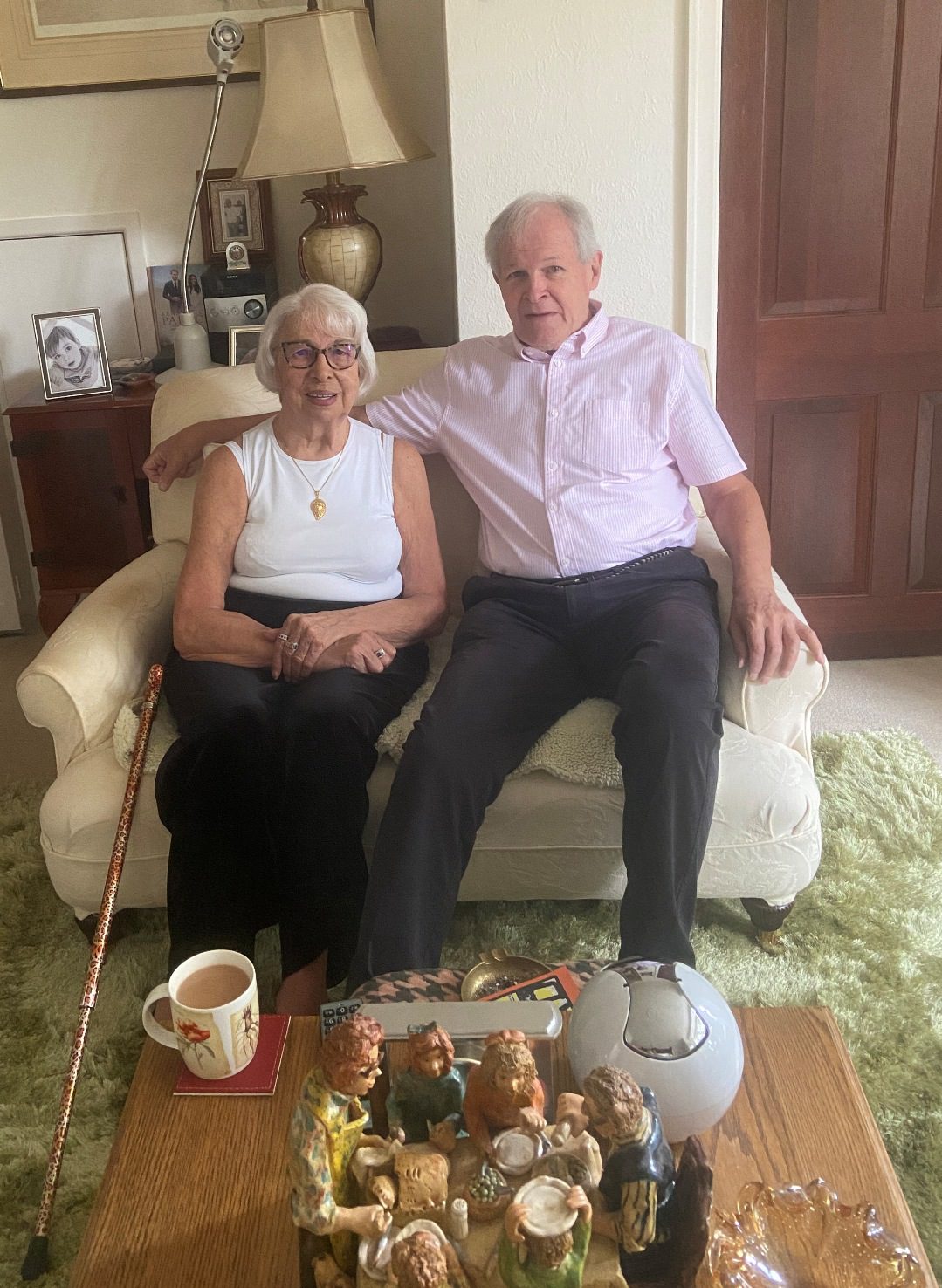 "Pat actually found it" he explains "We'd moved from Heywood and were looking at town but the apartments there were either too small or too expensive, so Pat spotted this place and we went to have a look. Betty Shorrocks lived here before us. The kitchen is in the newer part of the house, and it would have been a one up one down. There would also originally have been a gate across Crescent Avenue…"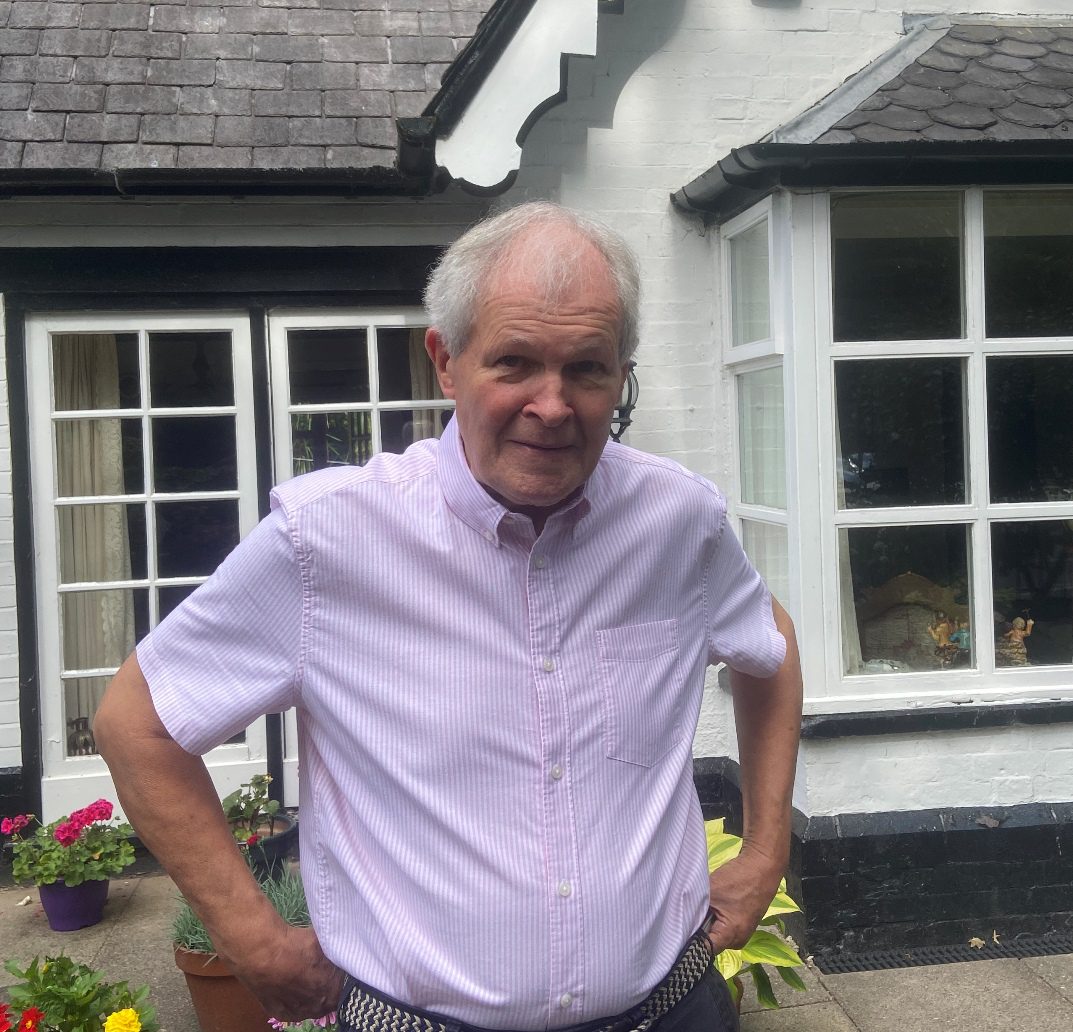 What does Bury New Road mean to you?
"We've picked a bit up about the heritage of the Road; no-one's quite sure about the motto on the bell tower 'Truth Conquers All'… people say it's something to do with the Clowes family…"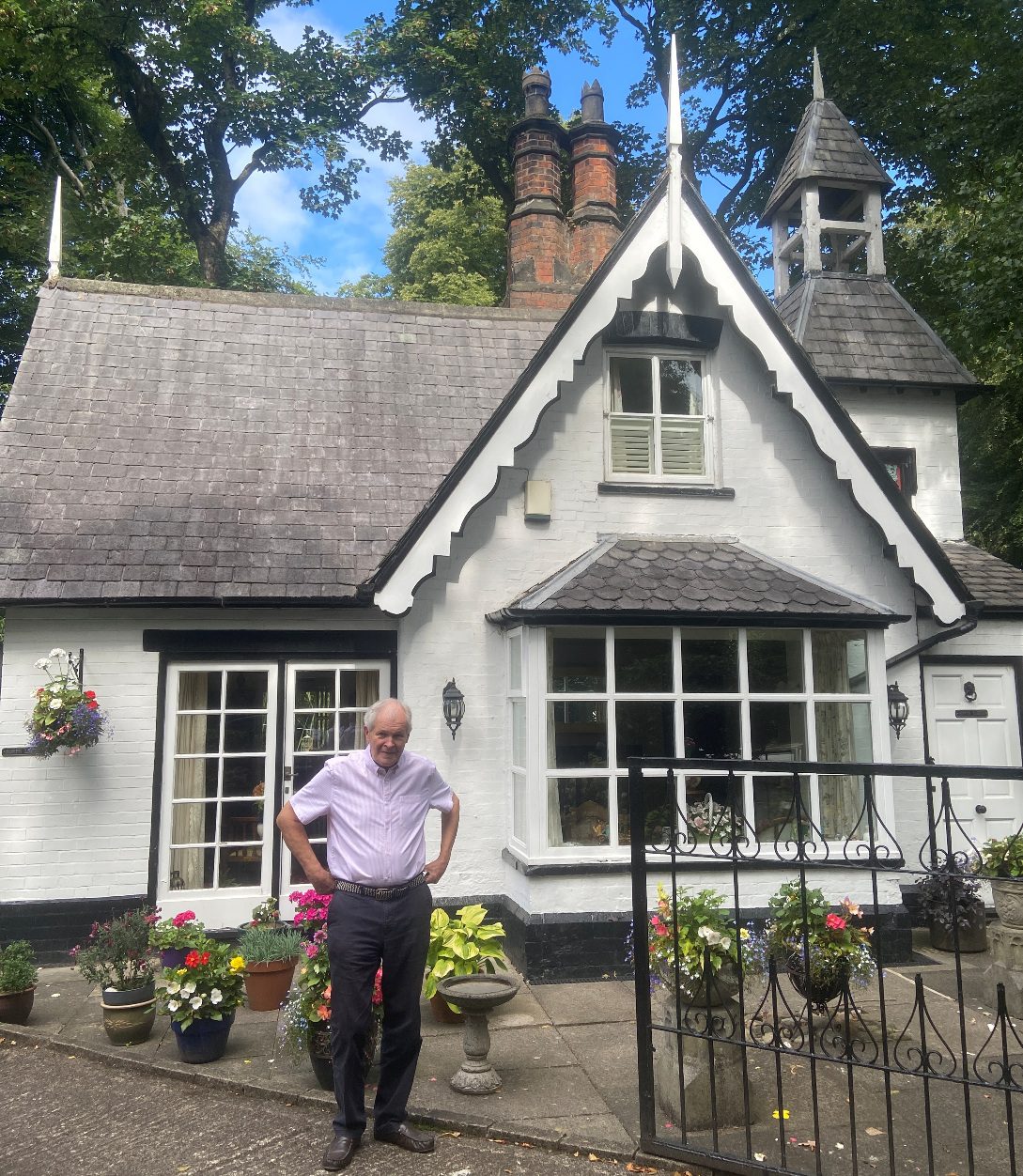 31. Carl Lally
Has been the owner of The Flower Shop in Sedgley for 15 years…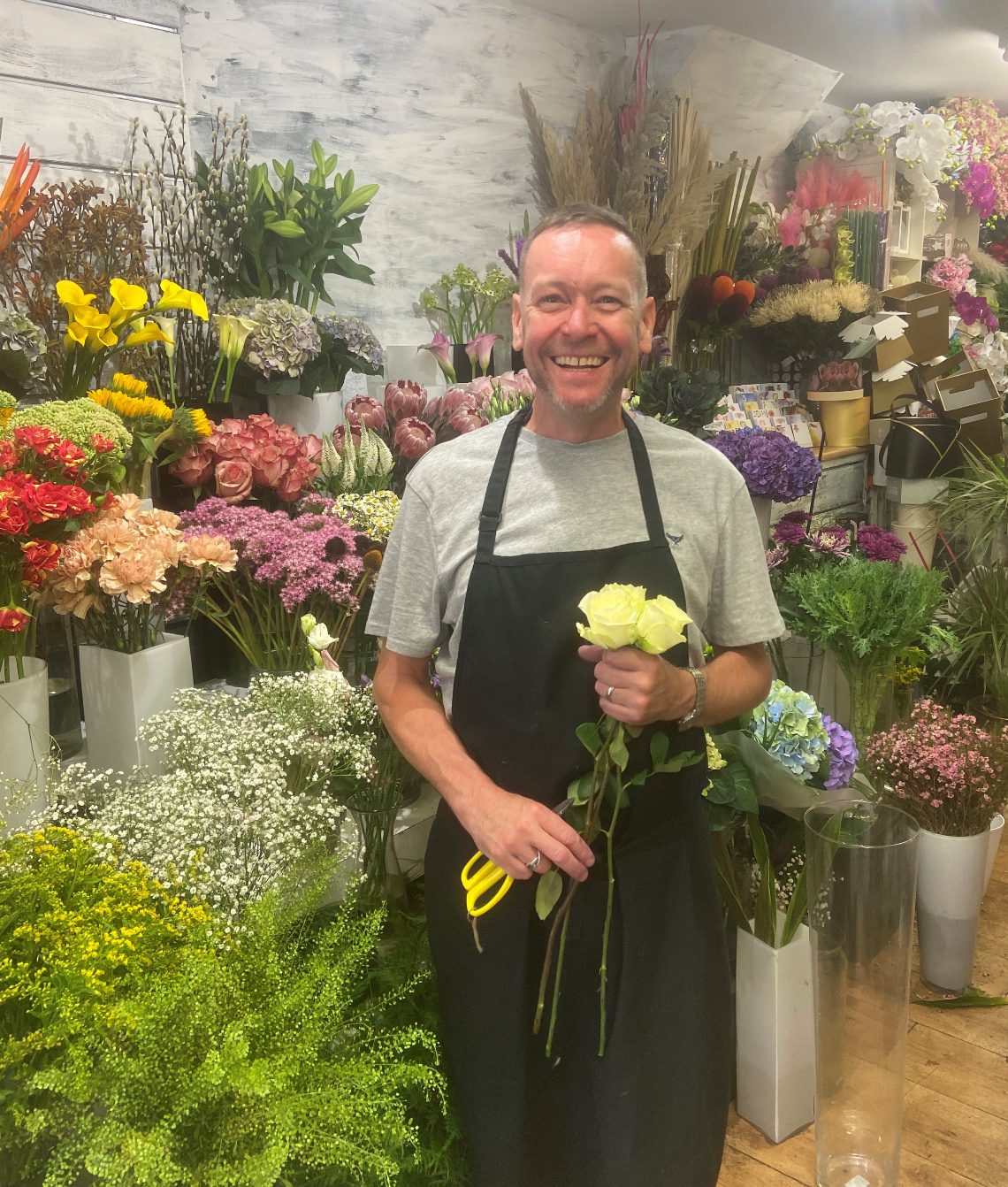 What does Bury New Road mean to you?
"We've got a good community base here, I've had customers for over thirty years who come to my shop. We're in the middle of Jewish community, which makes sure we're busy on Fridays, Shabbos, and because it's Shabbos I don't need to work weekends!
"I think it's a special road, or I wouldn't be here! I know quite a lot of shop owners all the way to Prestwich Village and we all get on, and all want the best for the area…"