20. Jo Burgess
Has worked at Headway charity shop on Prestwich Precinct for around six years as a voluntary window dresser, and lives just off Bury New Road.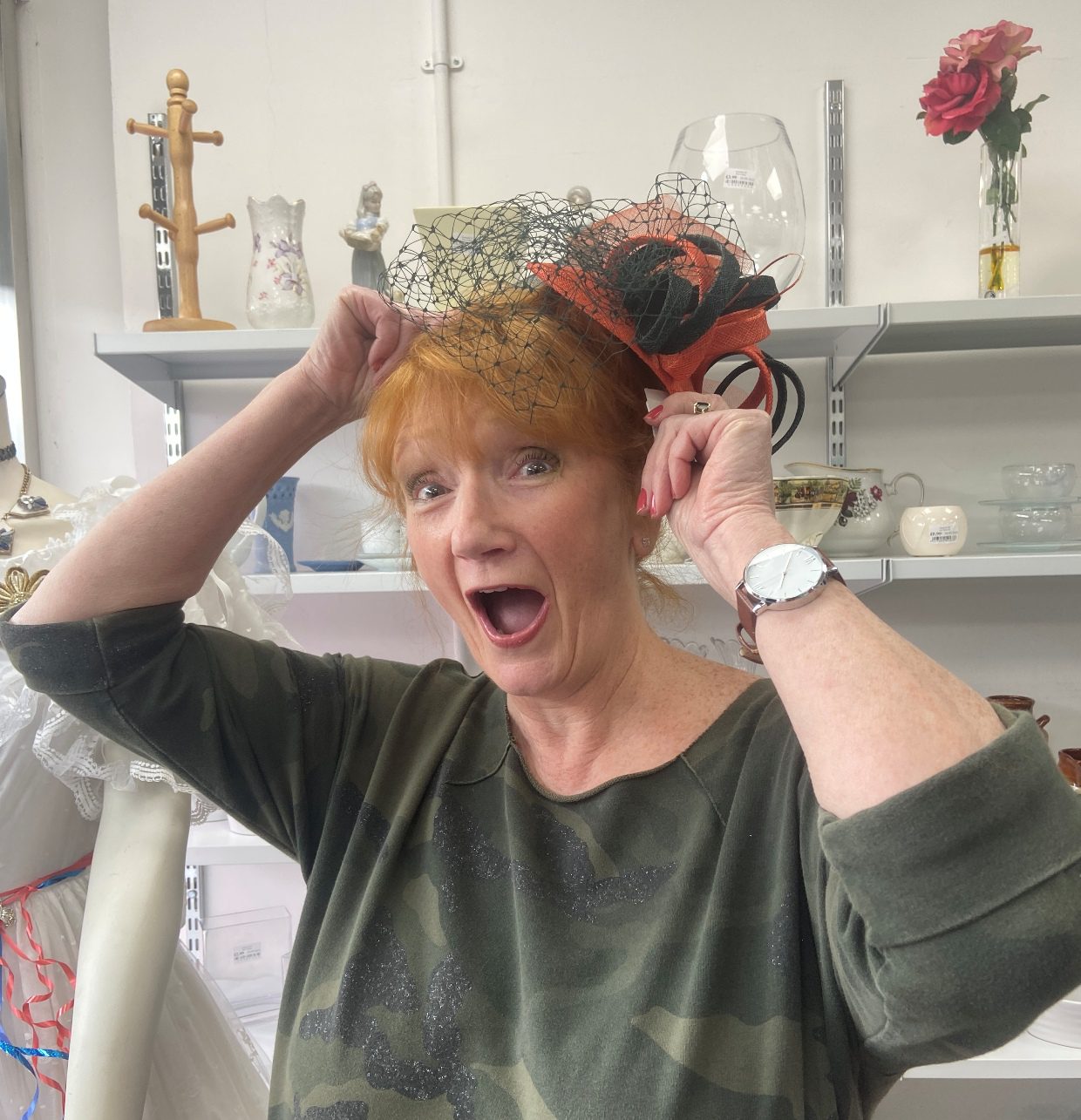 What does Bury New Road mean to you?
"For me it means familiarity, and at the moment it means entertainment, celebration…everything's getting lifted; it means community, lots of young families…we're spoilt basically, for everything, shops, really good transport links, we've got a health centre, up market supermarkets, cheaper price supermarkets, a fantastic community run store Village Greens, lots of charity shops and a great community…."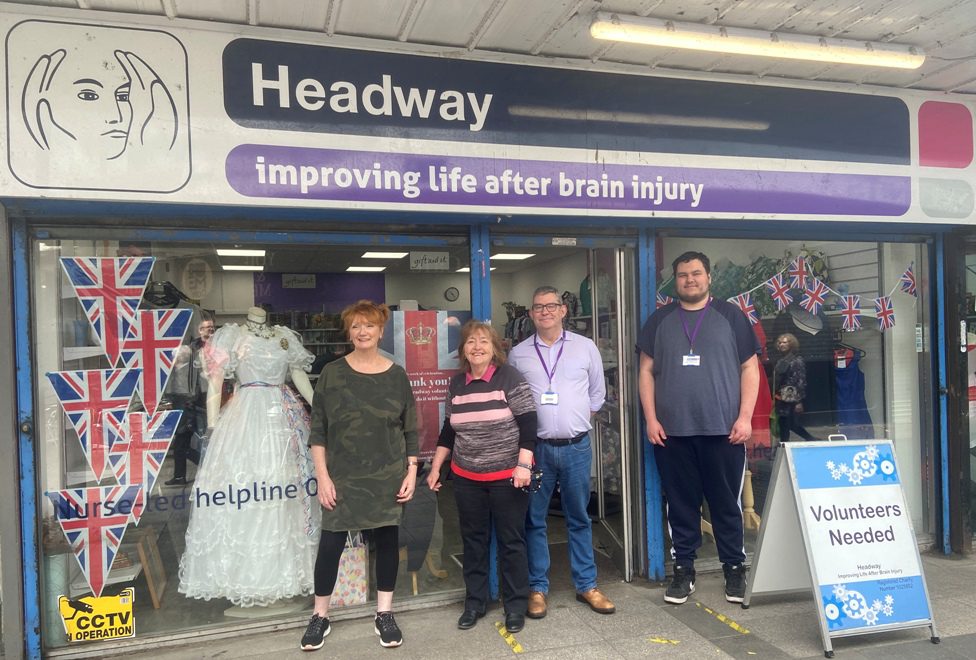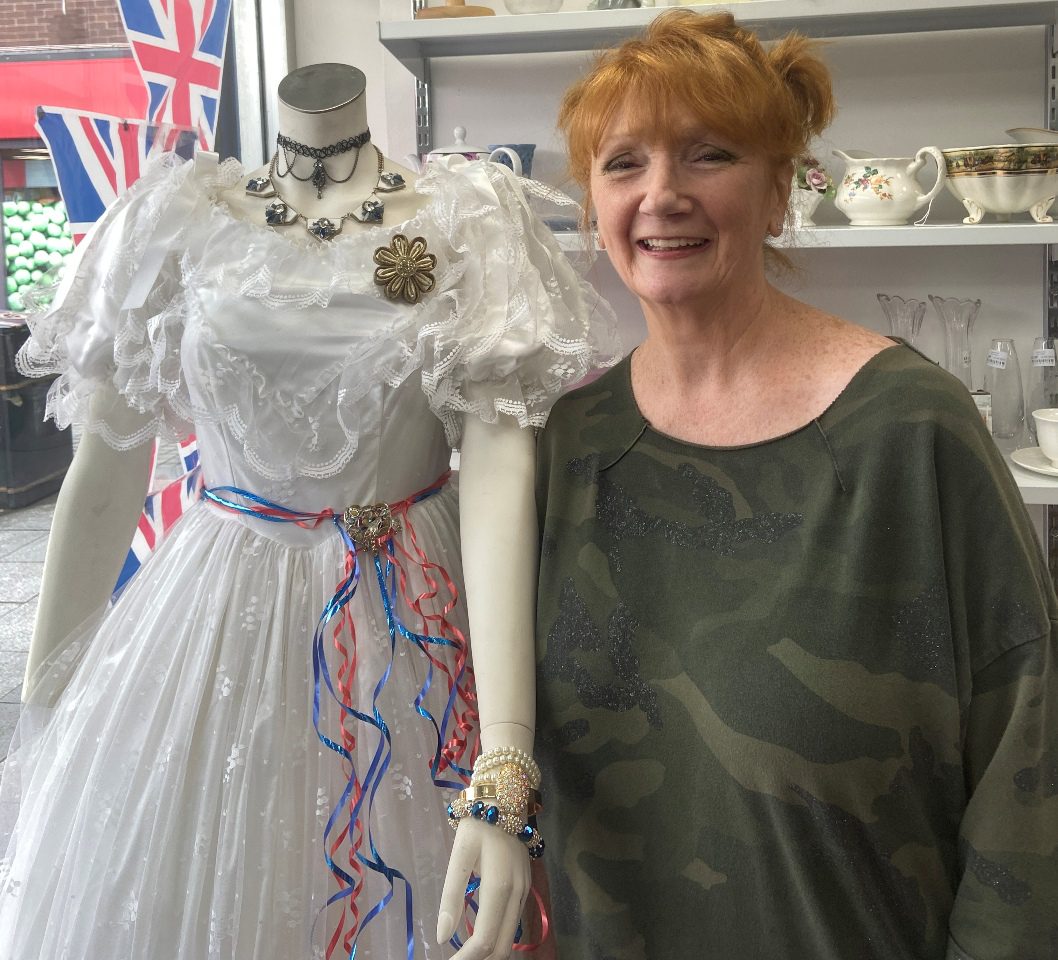 19. Hana Waqar
Has been manager at Frurt on Bury New Road, opposite St Mary's Park, for three years, although has worked at Frurt for nine years. Here with staff Dev, Grace and Alice

What does Bury New Road mean to you?
"It's a very busy road with a lot of cars going up and down and has a lot of diversity in terms of businesses. It's been great for us as a company. The customers we have here are also diverse and we have literally seen them grow up from the age of five to say ten or twelve, and even into their adult life into uni or jobs abroad. I've grown up here as well, I started when I was 15 and now I'm 24!
"The community's great, and you always know that there's people out there to help if the business is going through something or something has happened. Frurt used to be in Sedgely Park but even down there it was the same. It is great…"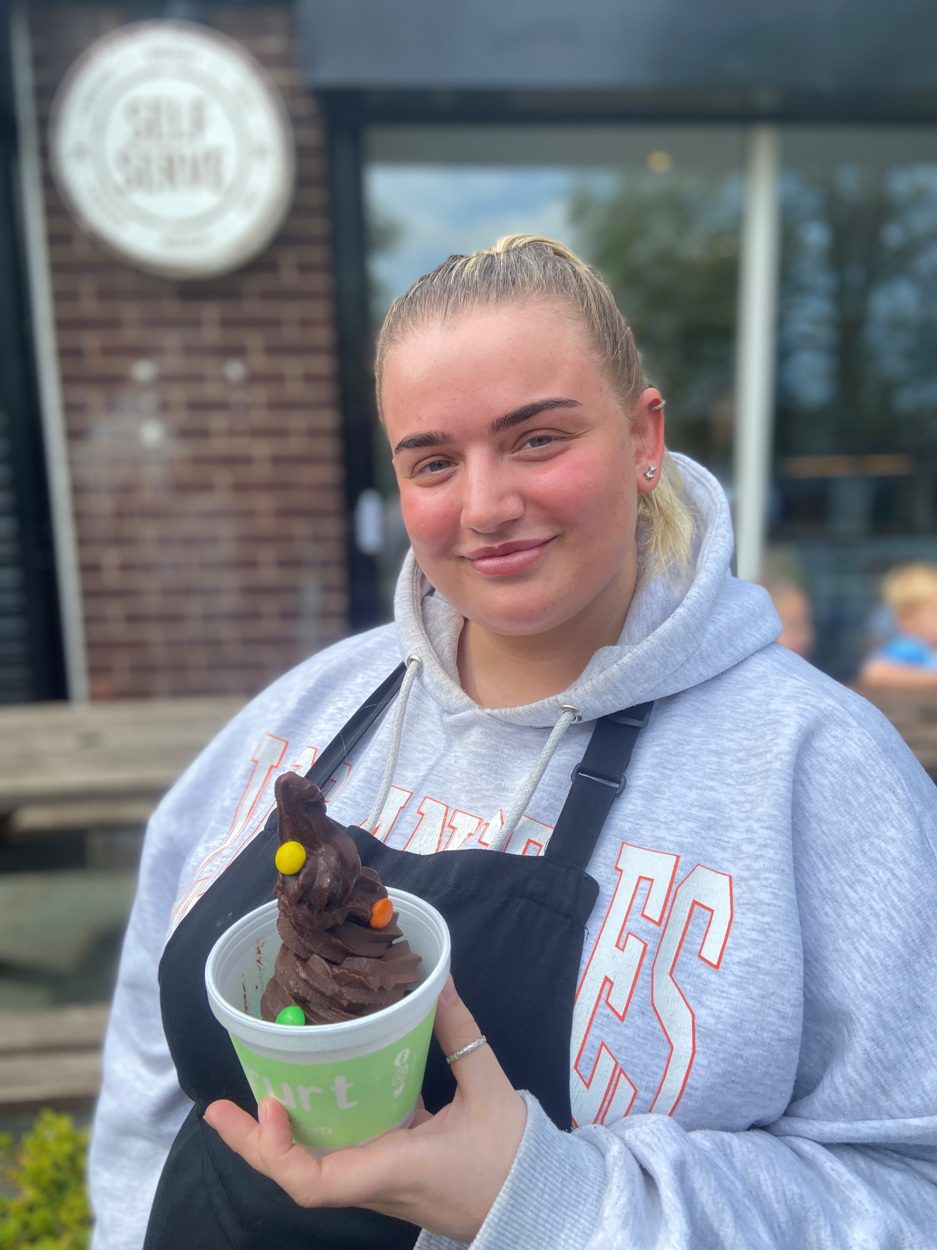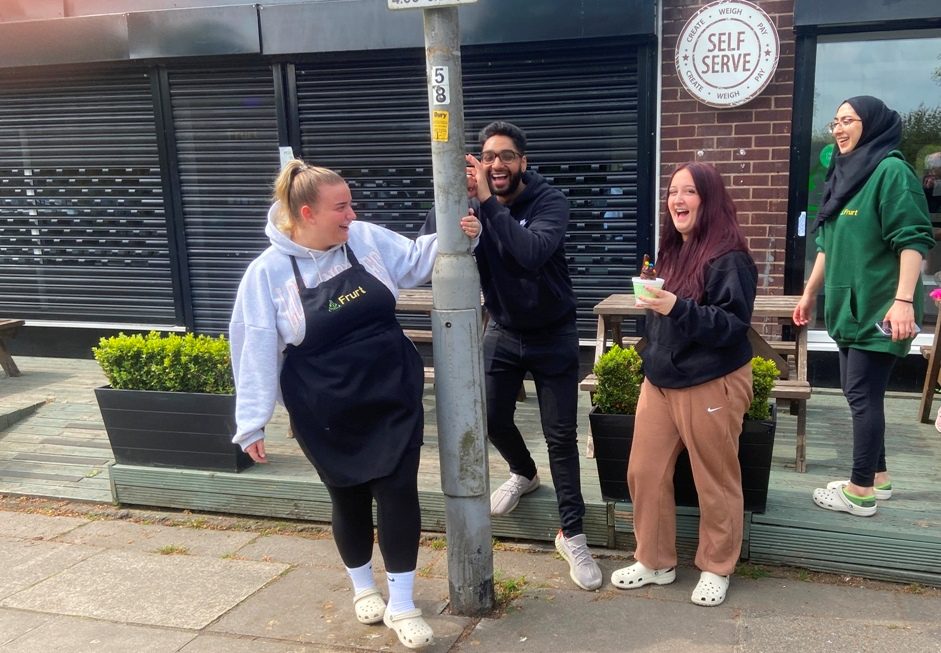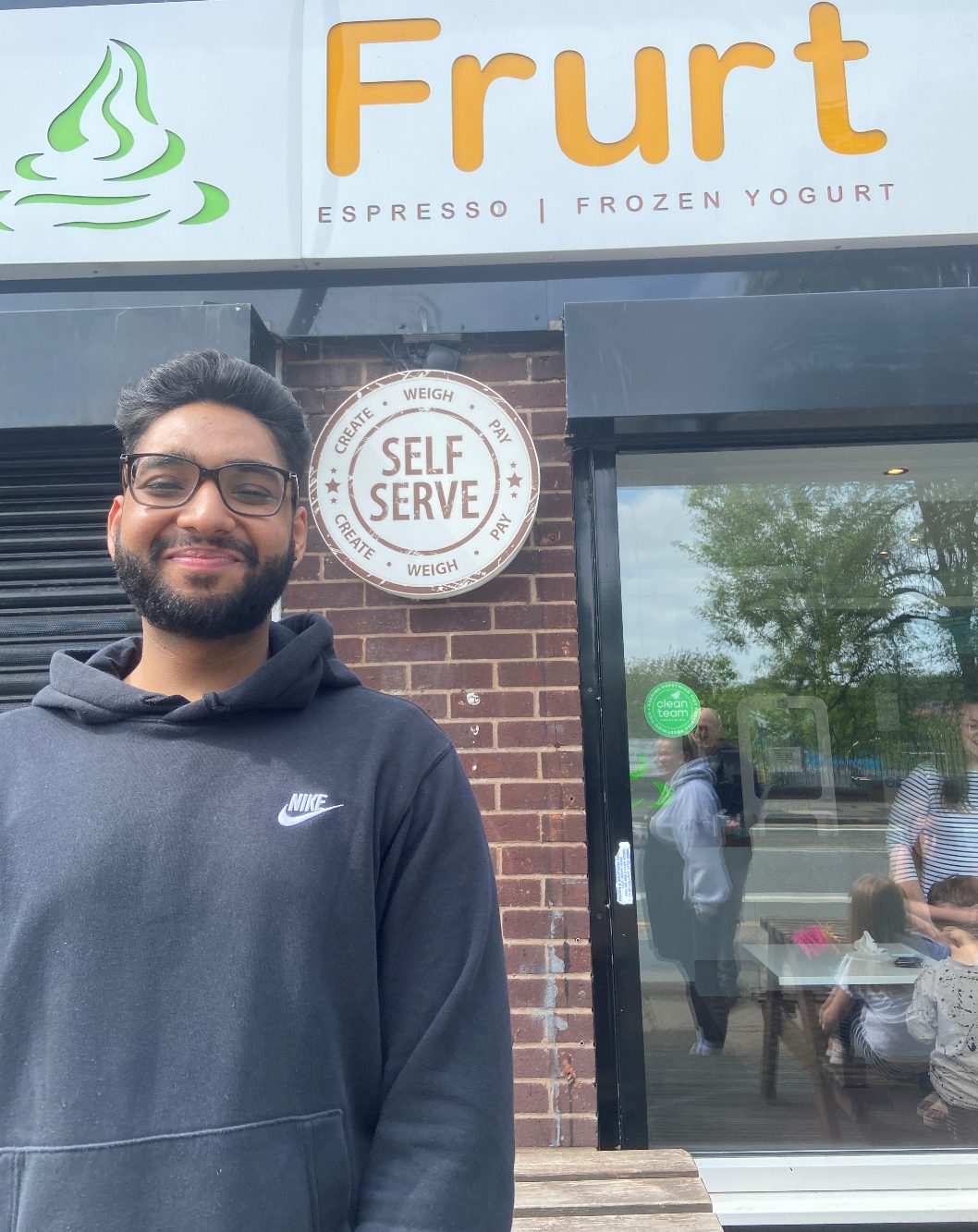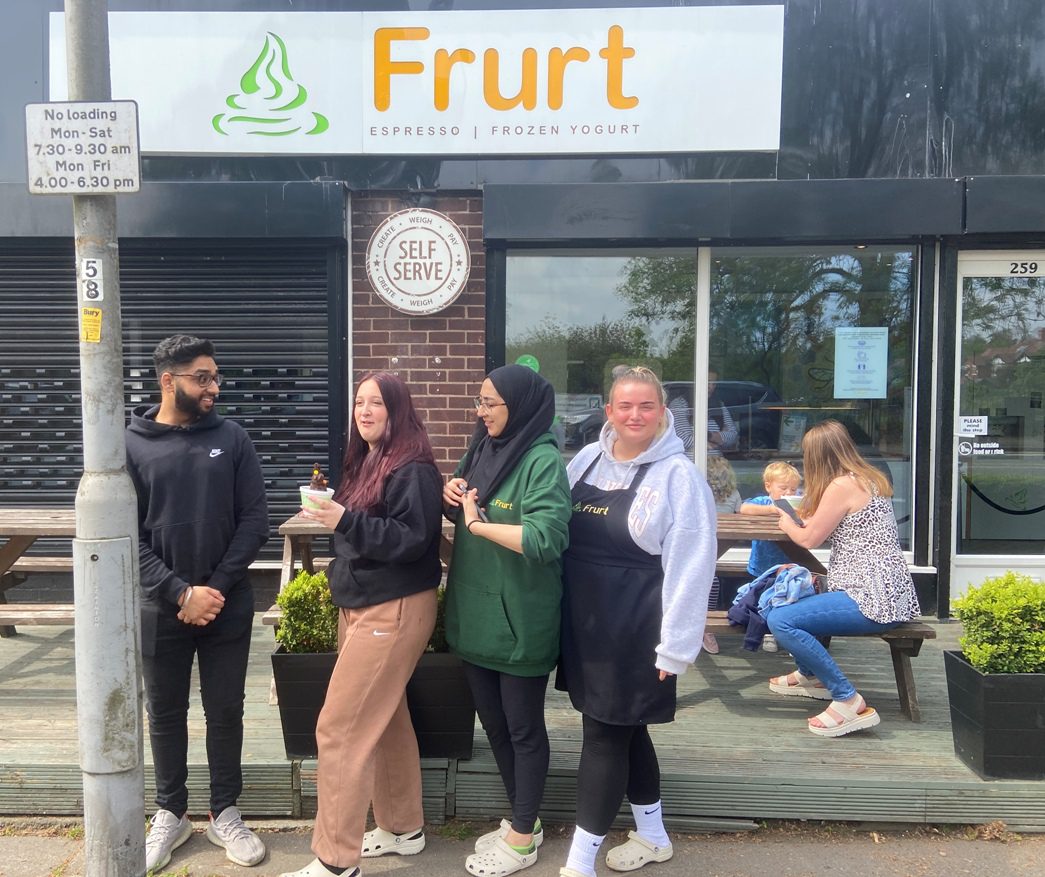 18. Julie Comac
Has owned Time For Tea cafe in Prestwich Village for 16 and a half years.

"I've seen a lot of Bury New Road in the time I've been here. I just love it; it's home for me and I don't ever want to leave here. As much as a struggle it's been keeping the shop going for all this time I think it's a valuable part of the community here because it's a little escape from Bury New Road. Just a bit of peace and quiet and then you can go back out and enjoy it a bit more.
"It's very calm and peaceful in here, serene and charming all by itself. And the people who come in here are too! Yesterday we had a poetry share day which was only small but it was beautiful. For example, a lady came who has really been struggling and she dragged herself here. By the end of it she was a able to read out poetry in a good clear voice. Afterwards she said 'You can't believe the boost this has given to my confidence'. This is the kind of thing this place does for people, because there's a lot of fragile people out there who need somewhere quiet to come…to get themselves out of the house but still be feeling like they're at home…"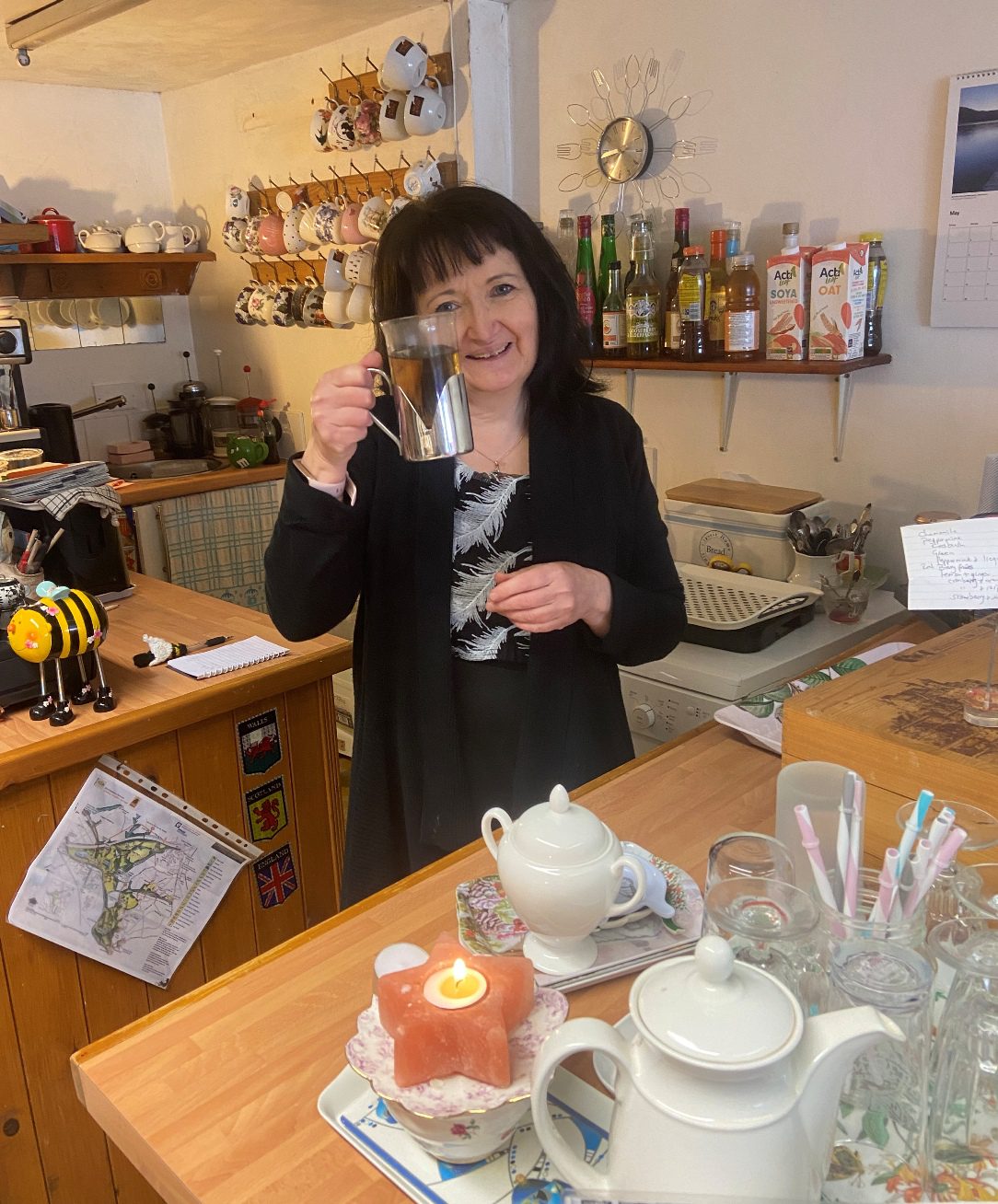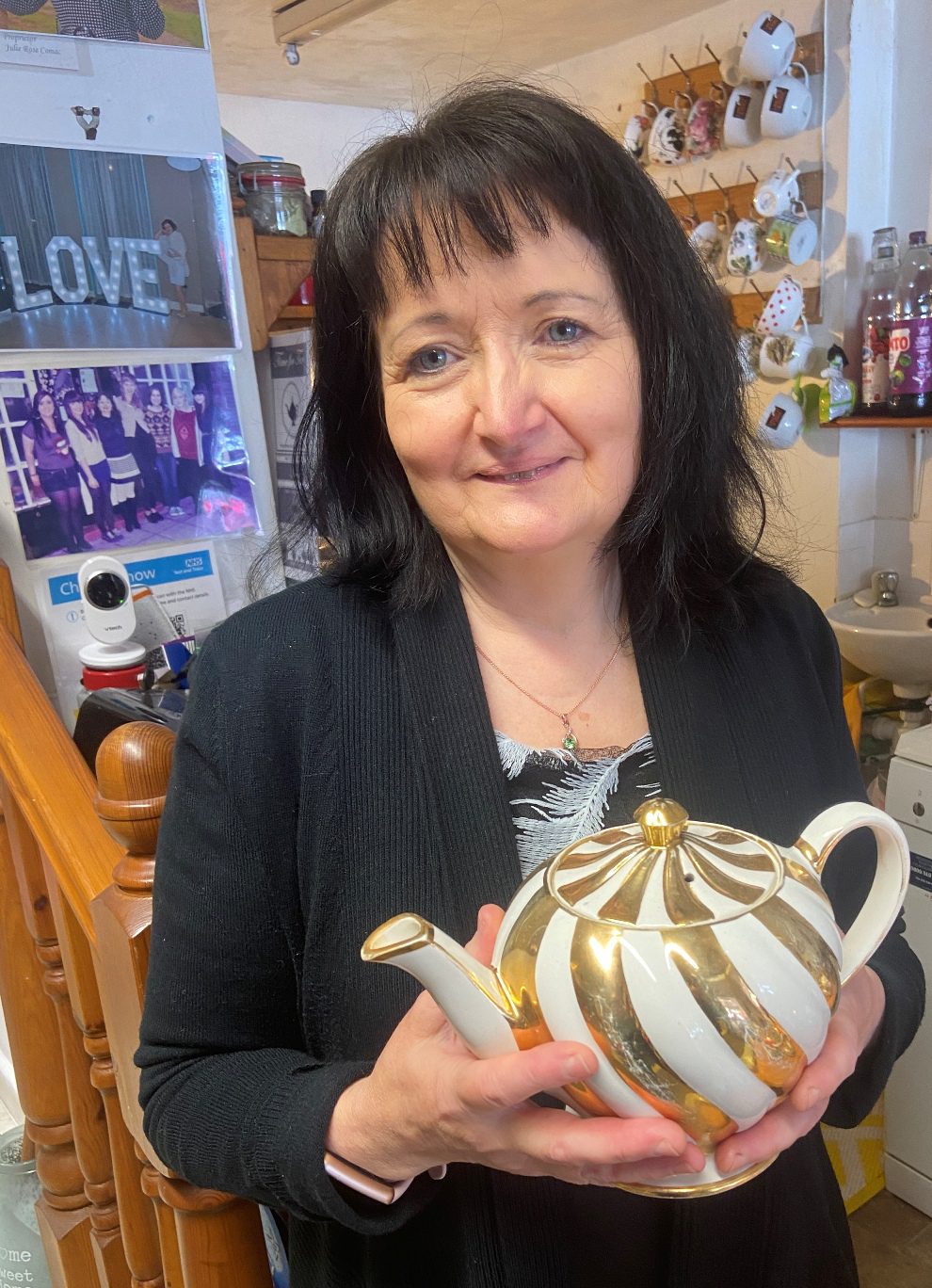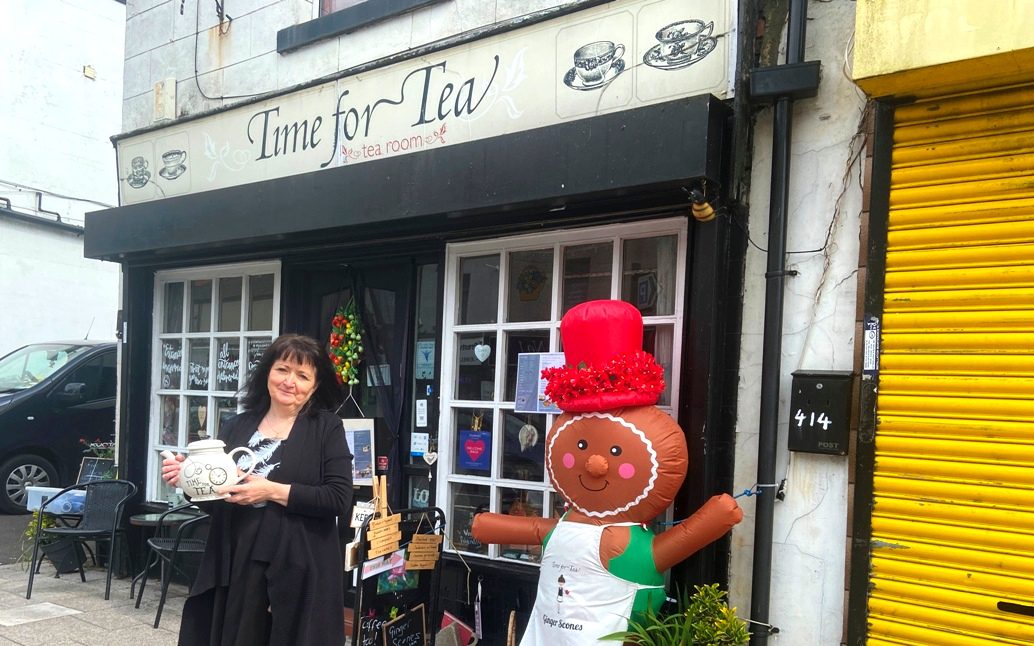 17. Fiona Lee
Has owned Rose and Lee Interiors in Prestwich Village for eight years.
What does Bury New Road mean to you?
"My family have been here for thirty years…so I've grown up here. To me it means history; Bury New Road is woven into my being! I've settled in the shop for eight years now and a lot of people come in here for a chat. We had one guy, Robert, who was in one of the care homes down the road and used to come in and sit down because no-one really looked after him. I did his shopping for him so we're part of his story, and part of other people's stories too, I think.
"We're opening an Italian delicatessen next door called Nonna's in memory of my nonna, Gina, who passed away last year. She taught me everything there is to know about Italian cooking, and it's really special to me and close to my heart. There's a real place for it on this row of shops. It's a much bigger concept but we'll wait to tell people about that as we put it together.
"I think we're all special. Every so often I'll lift my head up, glance around and go 'Aaah it's a pretty cool place'. I like what it is, and what it is to become. The people do make it, but without any pretentions. It's proper. It's gritty. I was going to get a shop in Chorlton originally but I was like 'No, I don't like it'. I'm stuck here. My dad said it would be hard work and he was right but you don't get anything good if you don't work hard…"

16. Rob Lawson
Director of Bury Repro Design and Printing, which moved to Bury New Road on the corner of Butterstile Lane, 18 months ago.

What does Bury New Road mean to you?
"I live in Bury, have done since the age of 15 and spent as much time as possible in Manchester town centre, so for me it was the route through, the 135 bus. All those years ago there wasn't a lot here but I've now seen it grow. There's much more of a social scene which is nice to see and since we moved the business here from Pilsworth it's much more of a community.
"With having the dog, Penny, I go out for at least an hour or two hours every day, talking to people. Yesterday I walked back up the Road with a guy I'd never met before and spent ten minutes talking to him. It's got a really nice community feel, and even though it's surrounded on all sides it is a village…"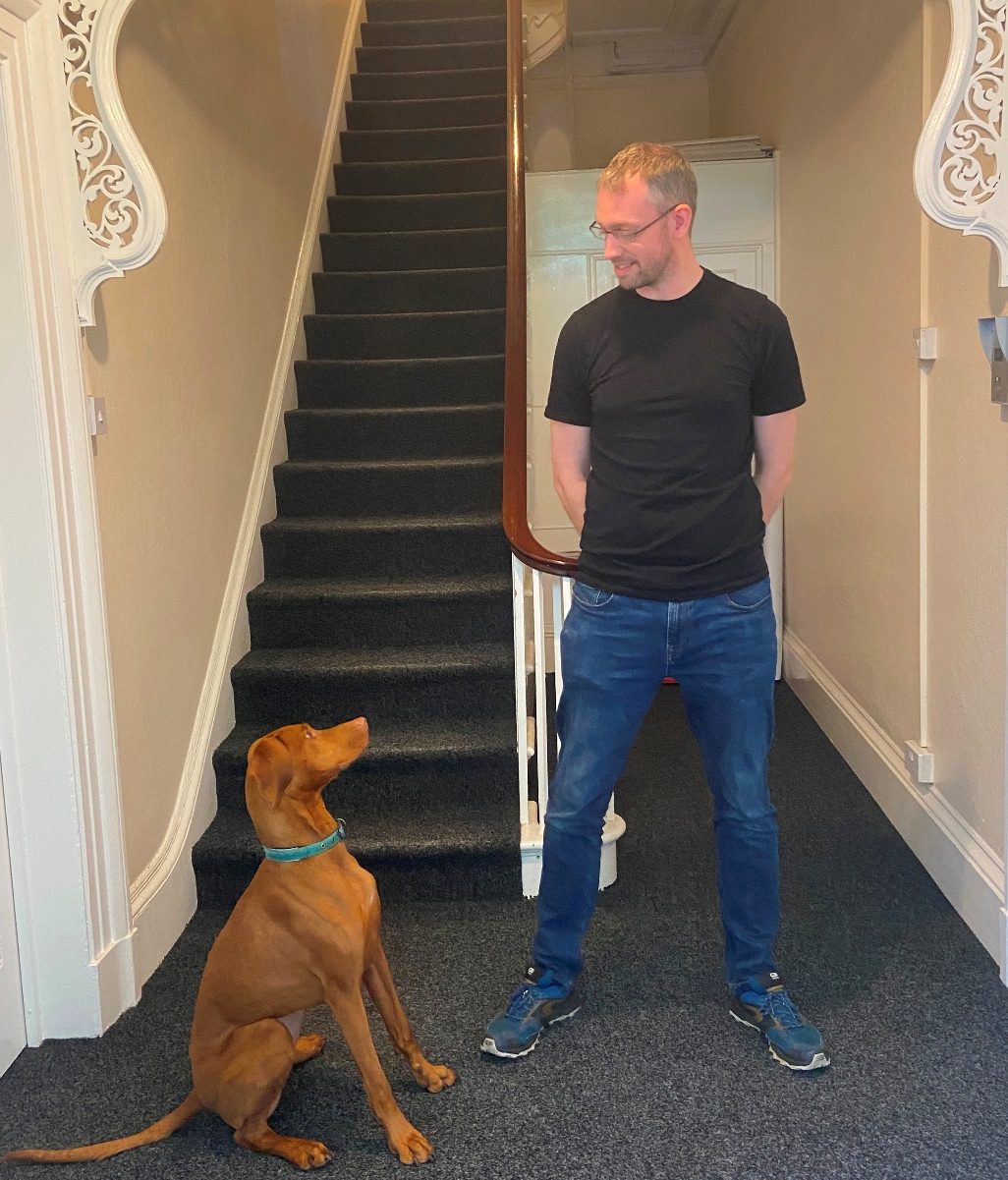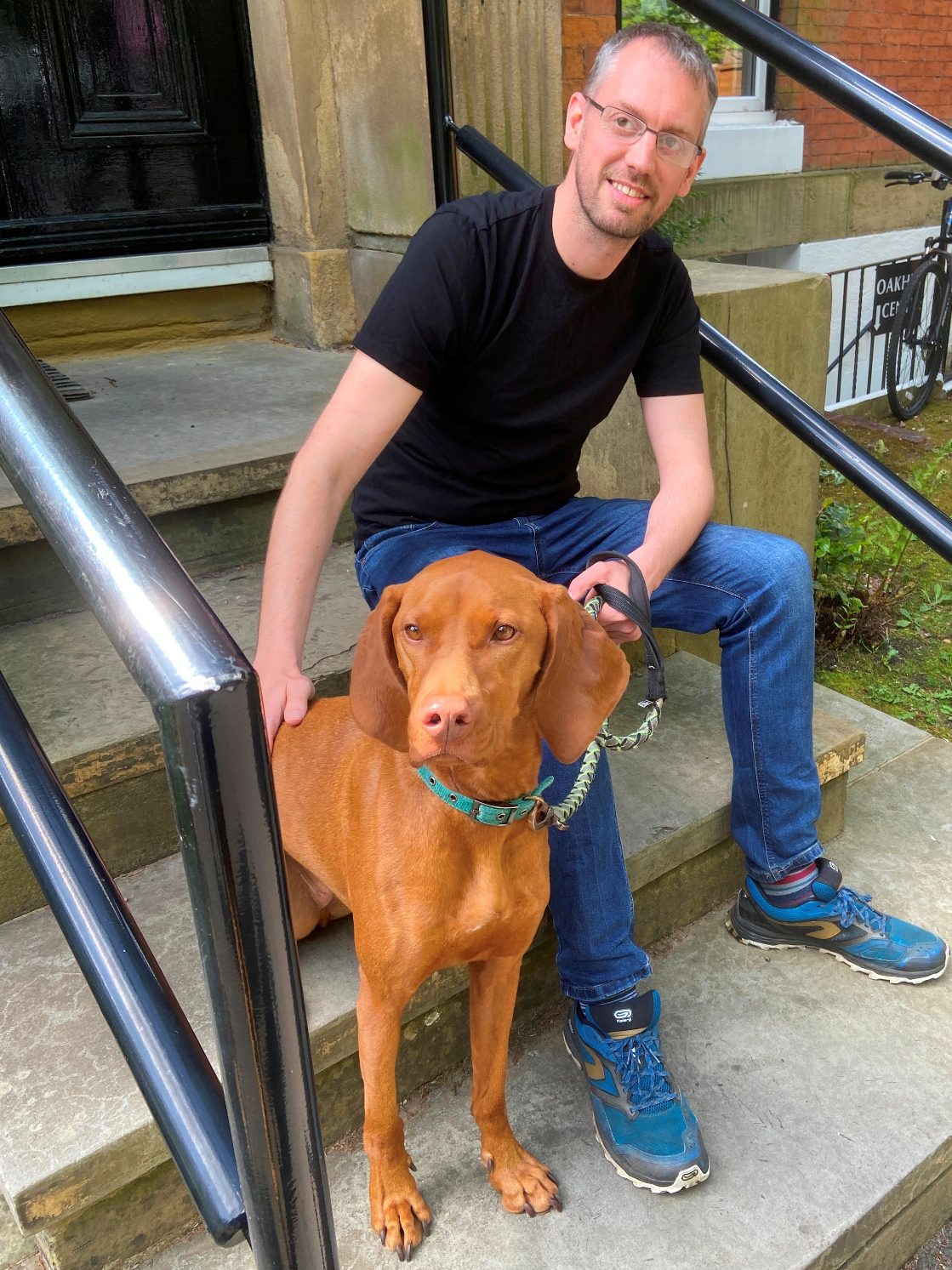 15. Kate Stevens
Has been General Manager at Cuckoo on Prestwich Village for seven years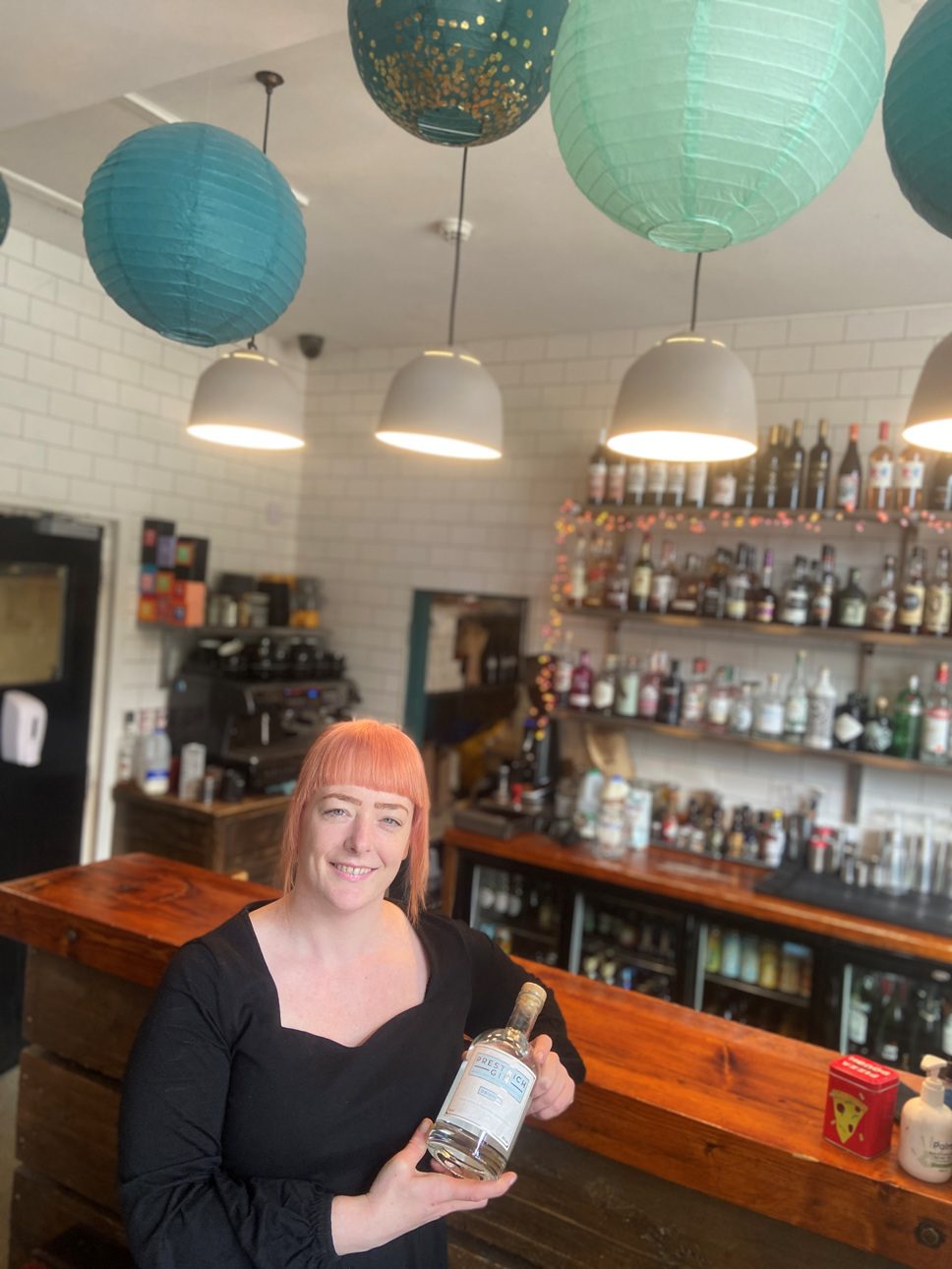 What does Bury New Road mean to you?
"It's a great road; the only problem is the busy traffic but for artists, for community and Prestwich Arts Festival, everything like that, it's up and coming, we are showing the way to the rest of Manchester for new innovative things…Cuckoo was the first to pave the way for bars. We've been here for nine years now and we continue to change and grow. We are a community bar – we welcome families, everyone, and we want to be at the heart of Prestwich…"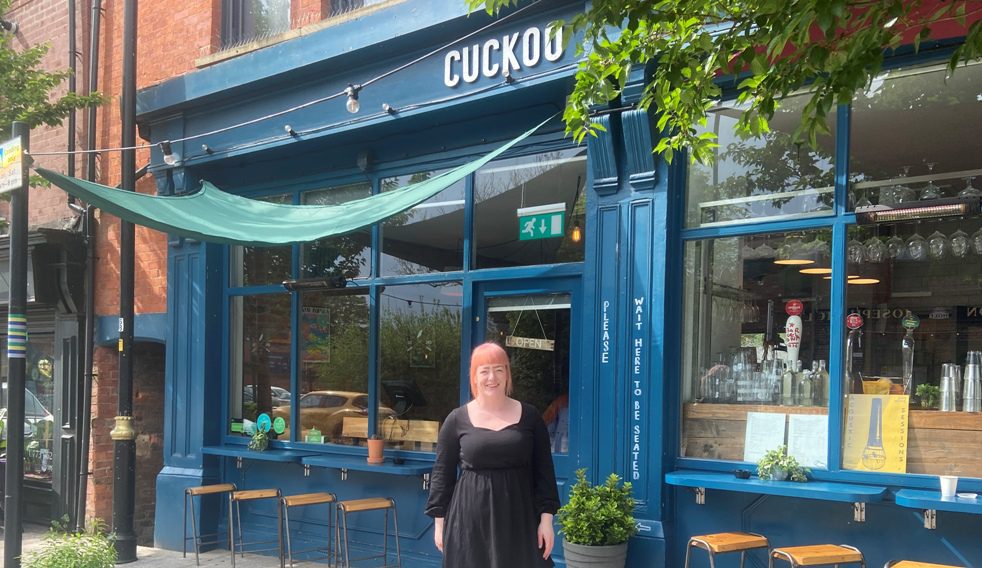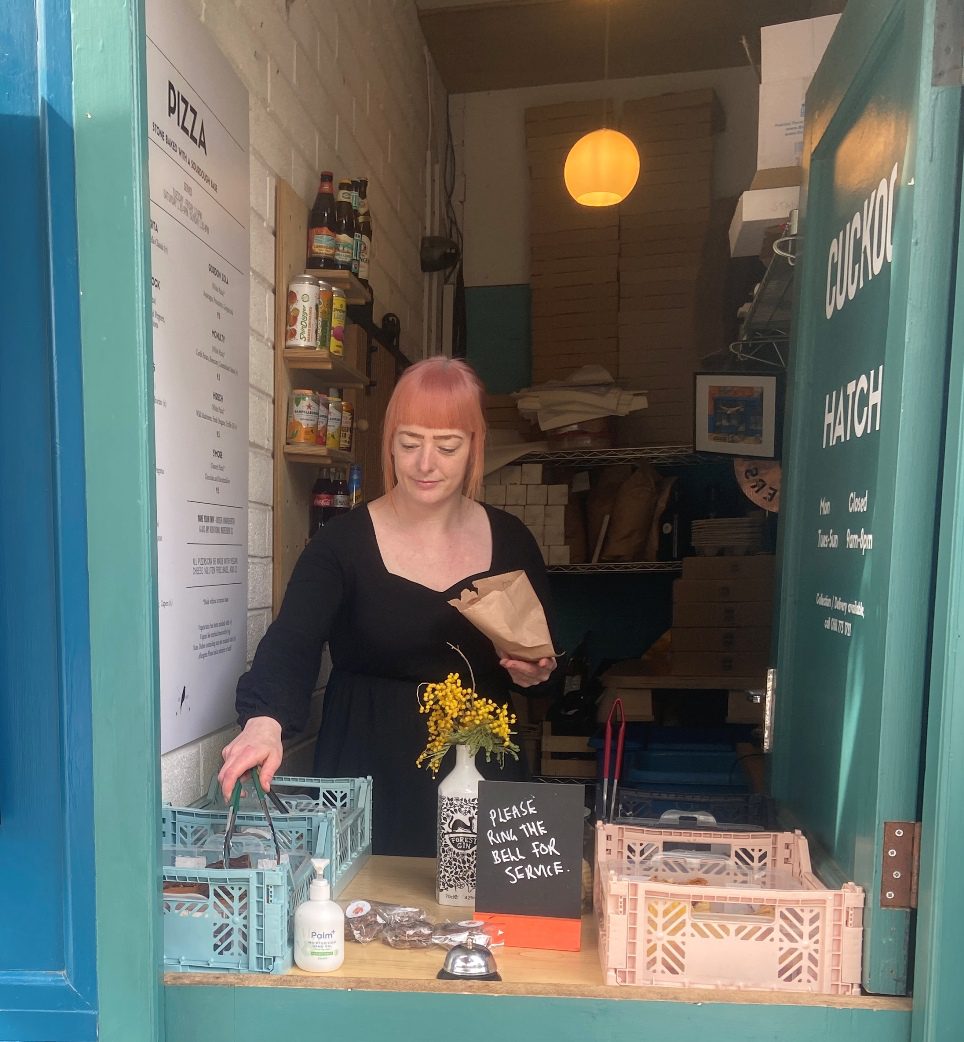 14. Robert Flood
Has owned Robie Flowers on Prestwich Village for 15 years
What does Bury New Road mean to you?
"I've seen Prestwich change massively, from nothing this end apart from a car showroom over the other side. But now all the emphasis has changed in the Village. It's brilliant and growing and really developing massively. I'm dead proud of it. The millennials have moved in and plants are selling well. It's really turned and is a beautiful place to live. There's a bit of a vibe going, it's got a great evening atmosphere now; night time is when it really kicks into its own…"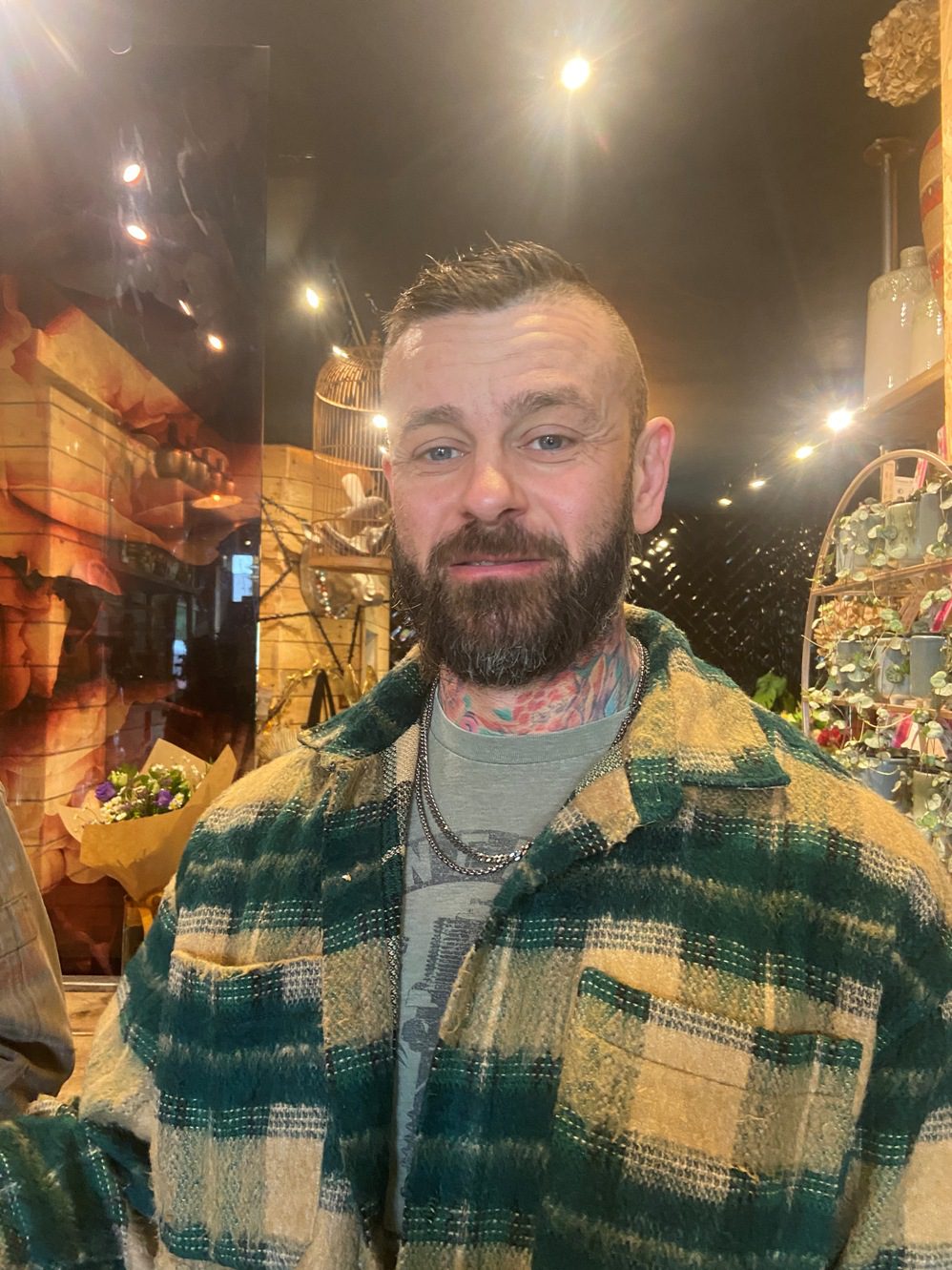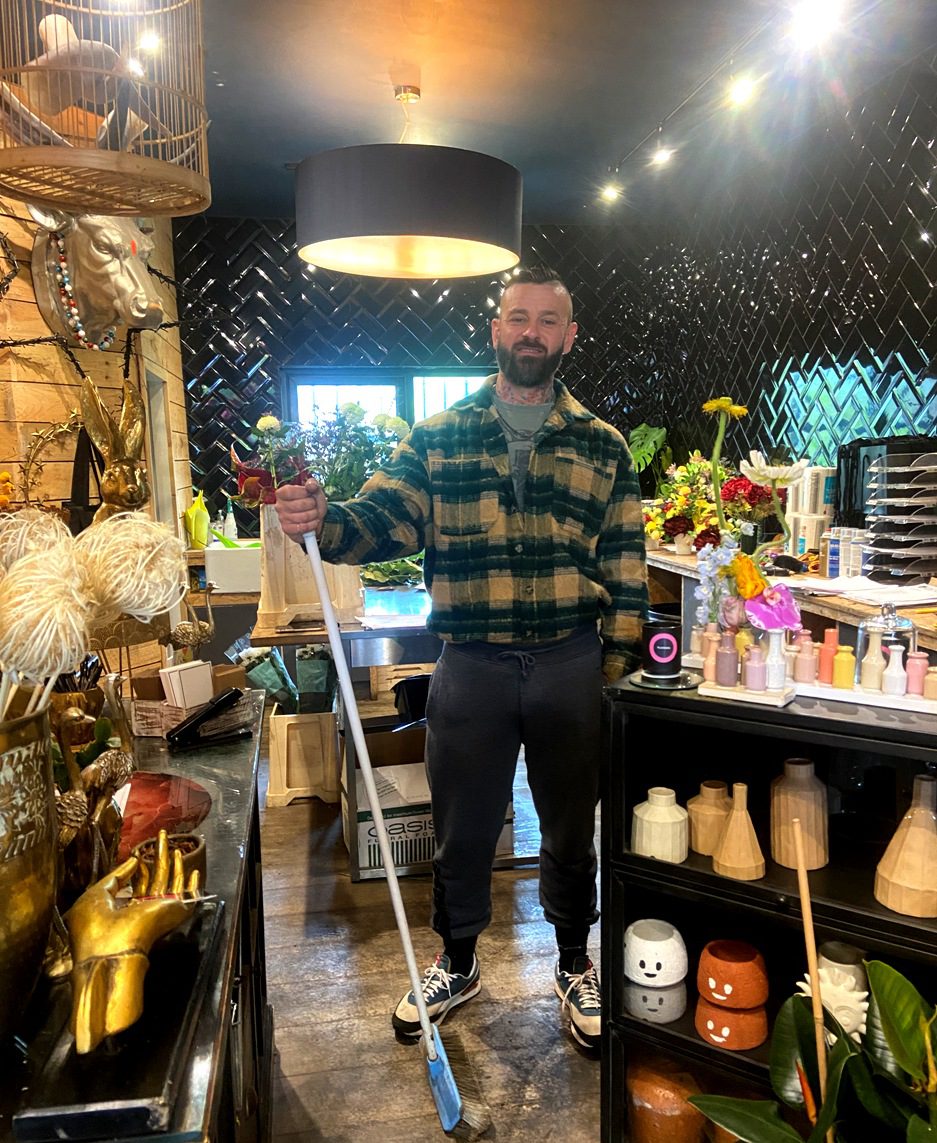 13. Sanbir and Narinda Singh Notay
Sanbir has been a director at SND Electrical (Manchester) Ltd, Broughton for 25 years
What does Bury New Road mean to you?
"I've seen a lot of changes and redevelopment" says Sanbir "To me it means friendly customers and customers returning. It's got plenty of character and it's a more friendly place to be now with people are more happy to move here."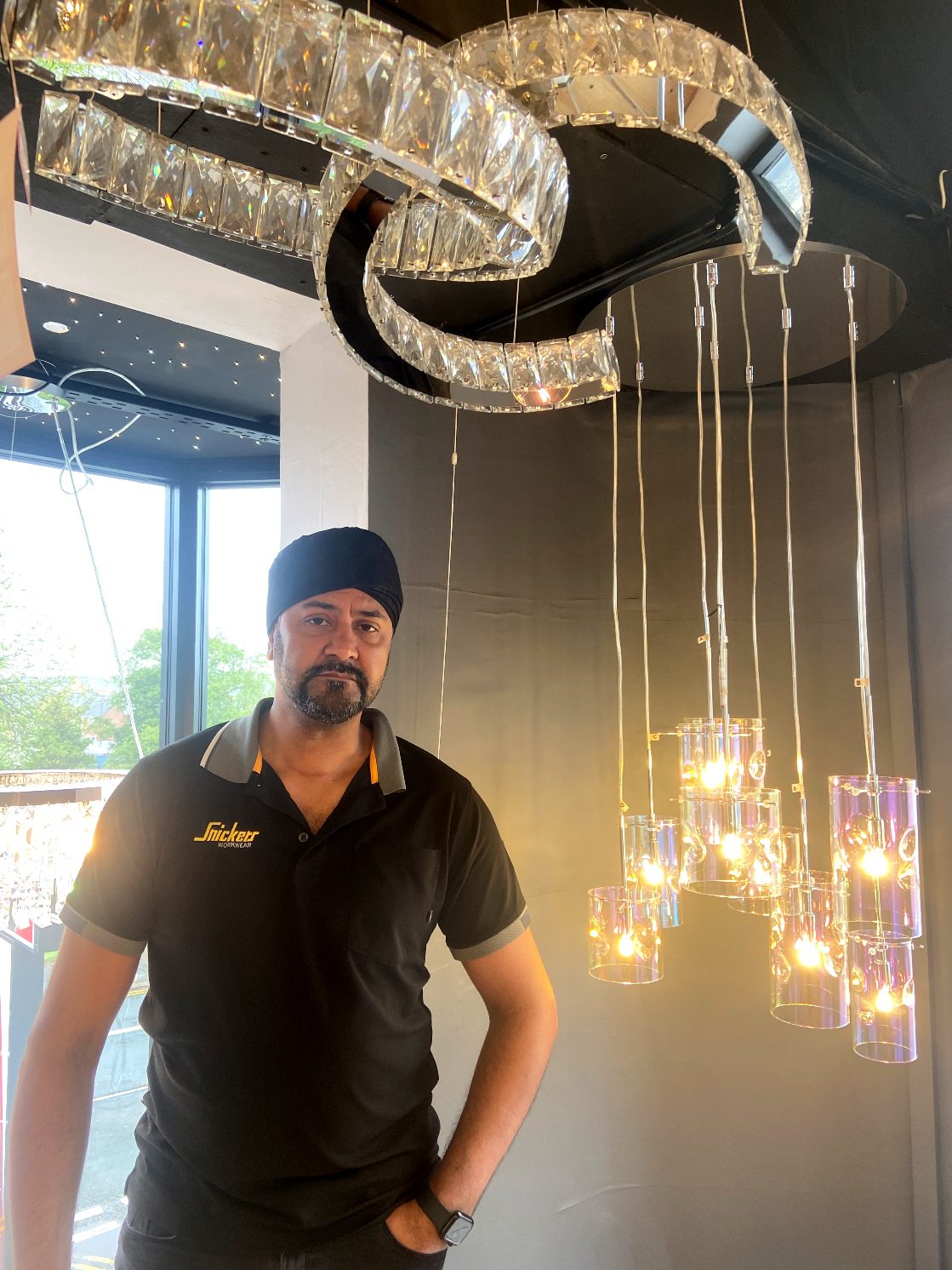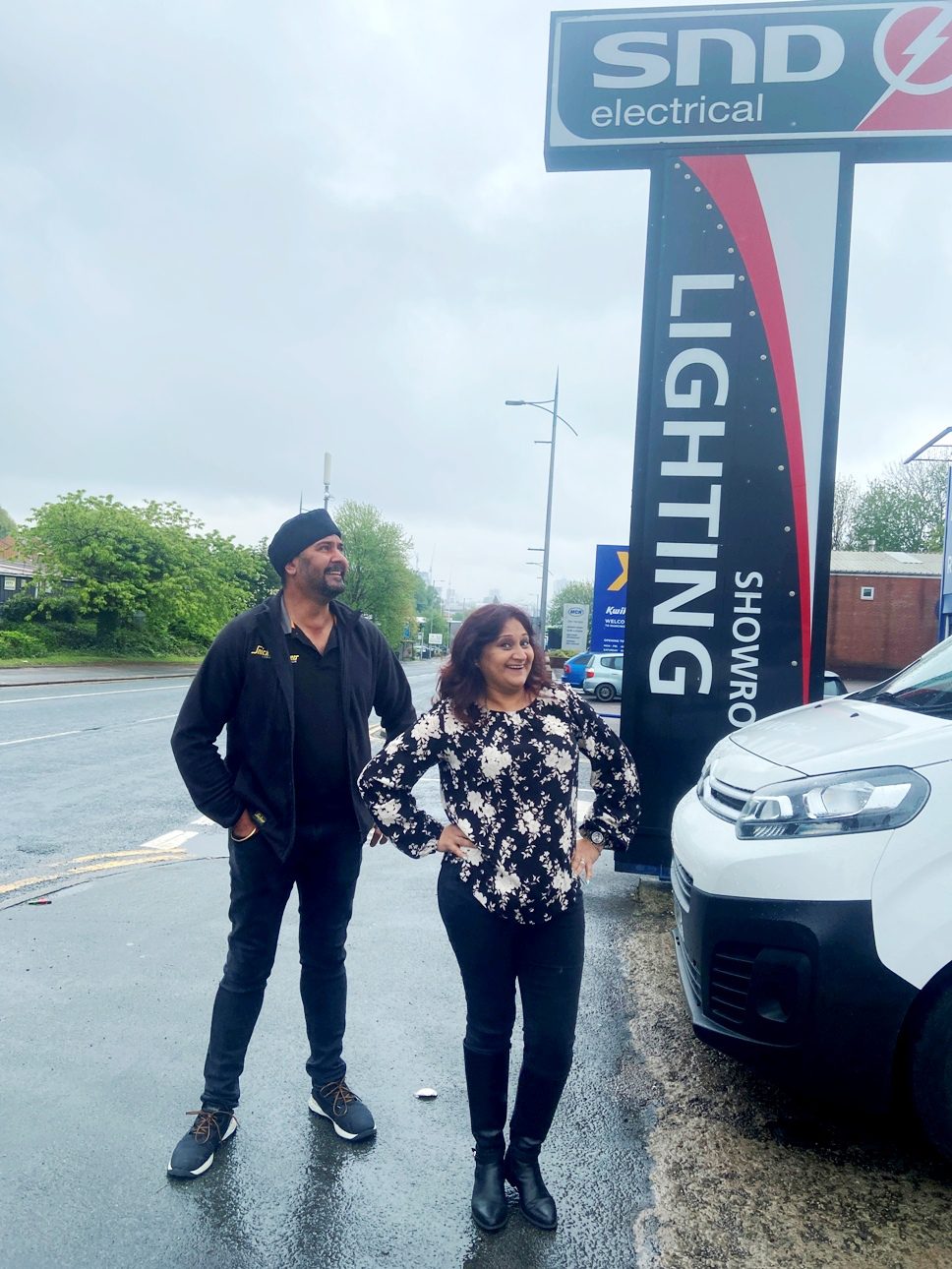 12. Ian Bronks
Partner at Bronks Printers in Prestwich Village for 17 years
What does Bury New Road mean to you?
"It's certainly improved, with a lot of cafes and restaurants that are bringing the people in. It's just a busy little road and I'm very happy here. I wouldn't say that it was any more magical than anywhere else but I like it and have also lived just off Bury New Road for over 65 years, so I must really like it! We're convenient for the motorway or if we want to go into Manchester, and we've got the Metro here; it's ideal. My kids want me to move to London where they are but I don't want to go…"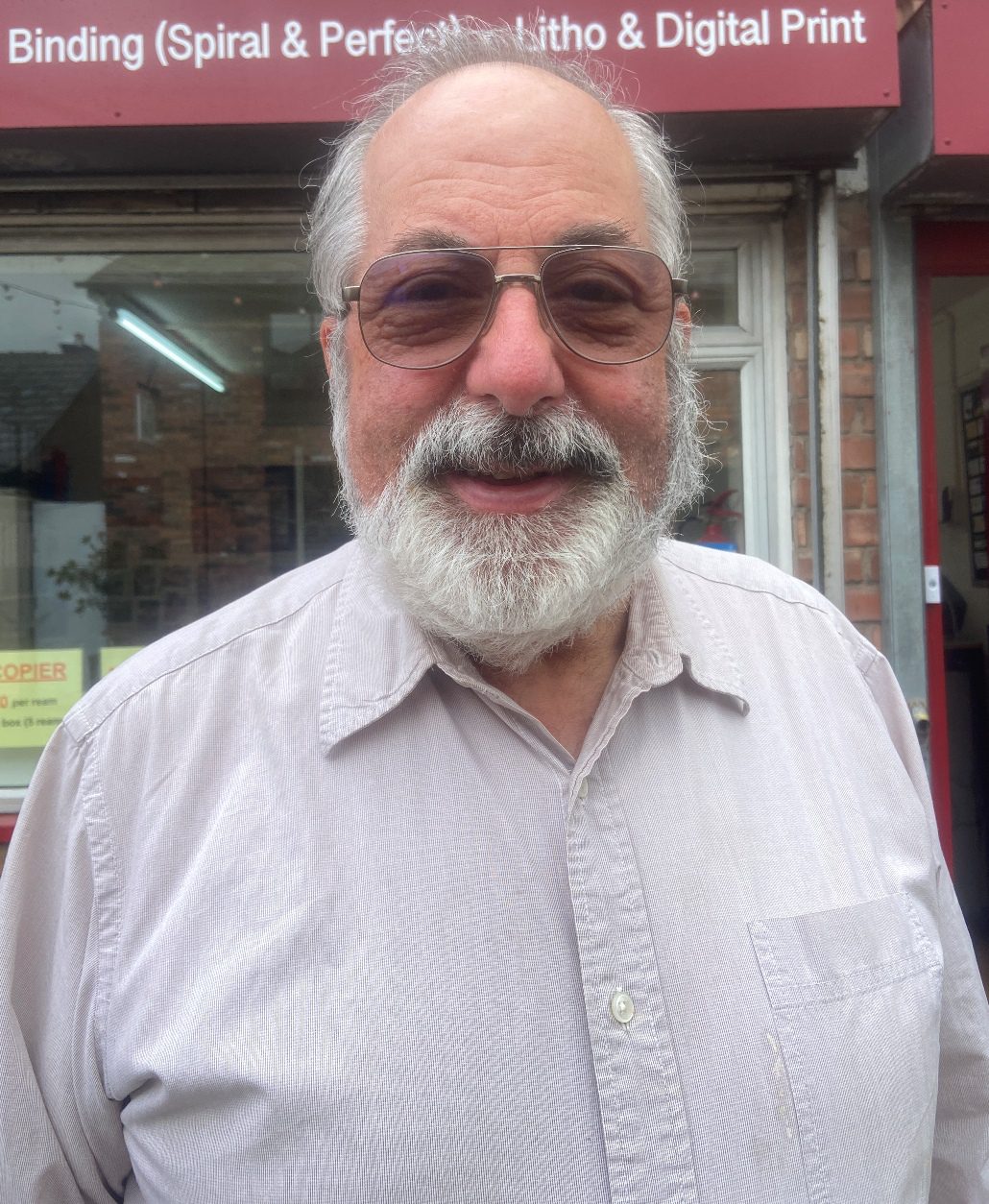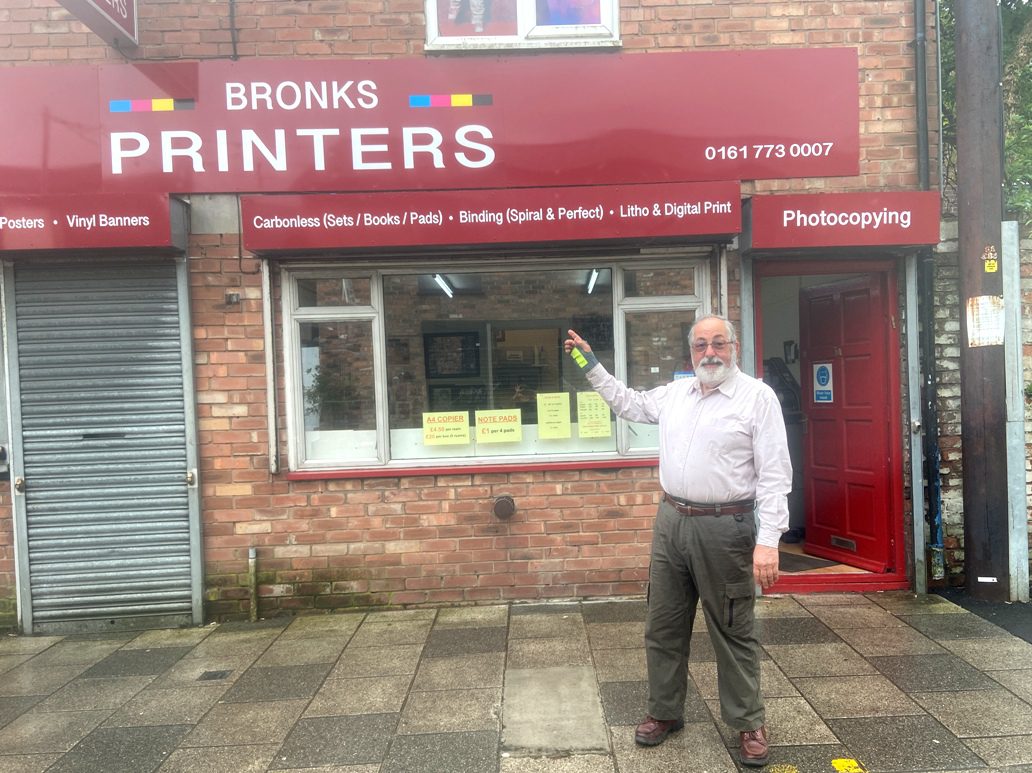 11. Chris O'Mahoney and Zoe Villant
Chris has lived on Bury New Road for over ten years, first at Thirsk Mews, and, from five years ago, at Floral Court.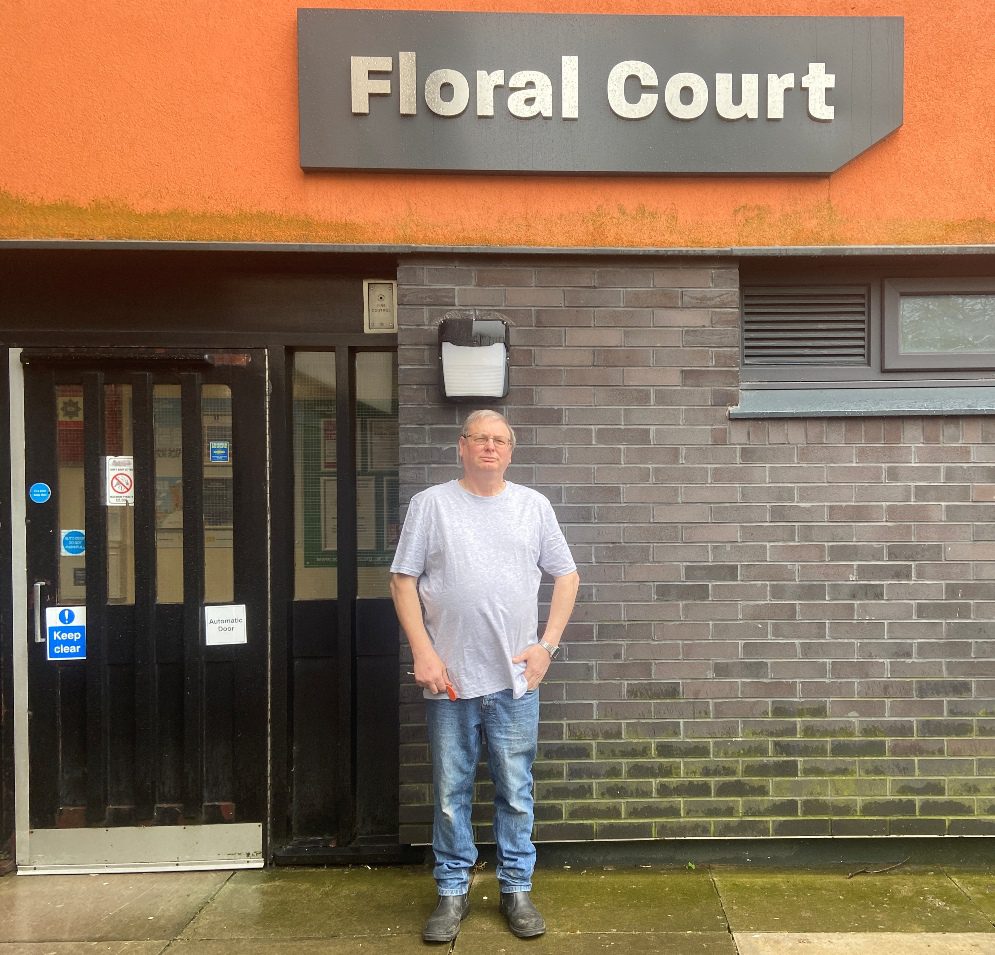 What does Bury New Road mean to you?
"I've never left the area, I'm a Broughton person" says Chris "I lived for thirty years in Lower Broughton and thirty years in Higher Broughton. After my grandparents moved from Limerick for work, my dad followed when he was 14 and moved into the old Delaney flats which were later demolished to make the old Rialto flats.
"I moved here for the view, but we've also got a good set of neighbours and a good community" he adds "On Bury New Road, tere's a lot of car collisions, especially at the Rialto junction, nearly every weekend. And this is now one of the biggest Jewish areas, which is getting bigger and bigger. We're also getting a lot of new foreign nationals…African, Caribbean, Somali, Polish, a hell of a lot of new people coming into this tower block. As the old ones are passing away new people are coming into the block.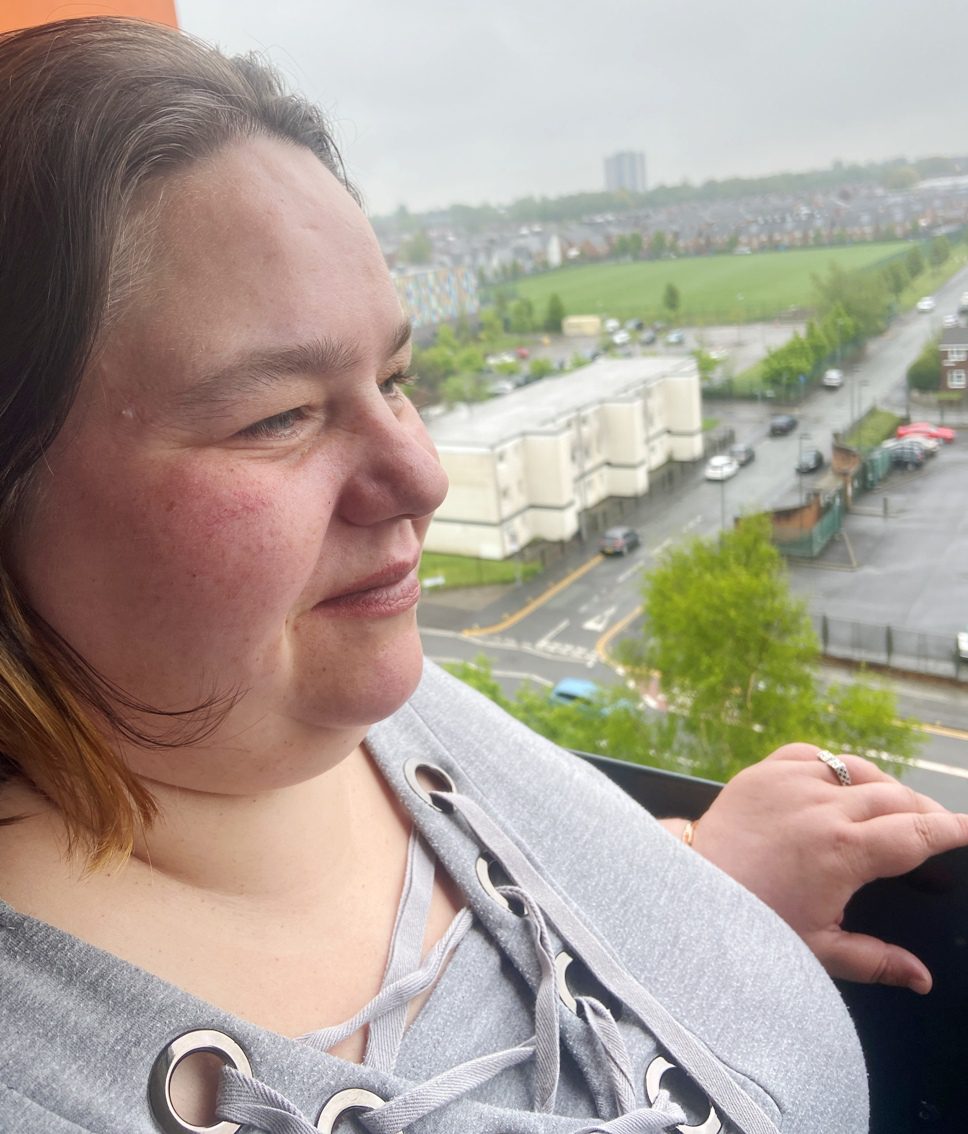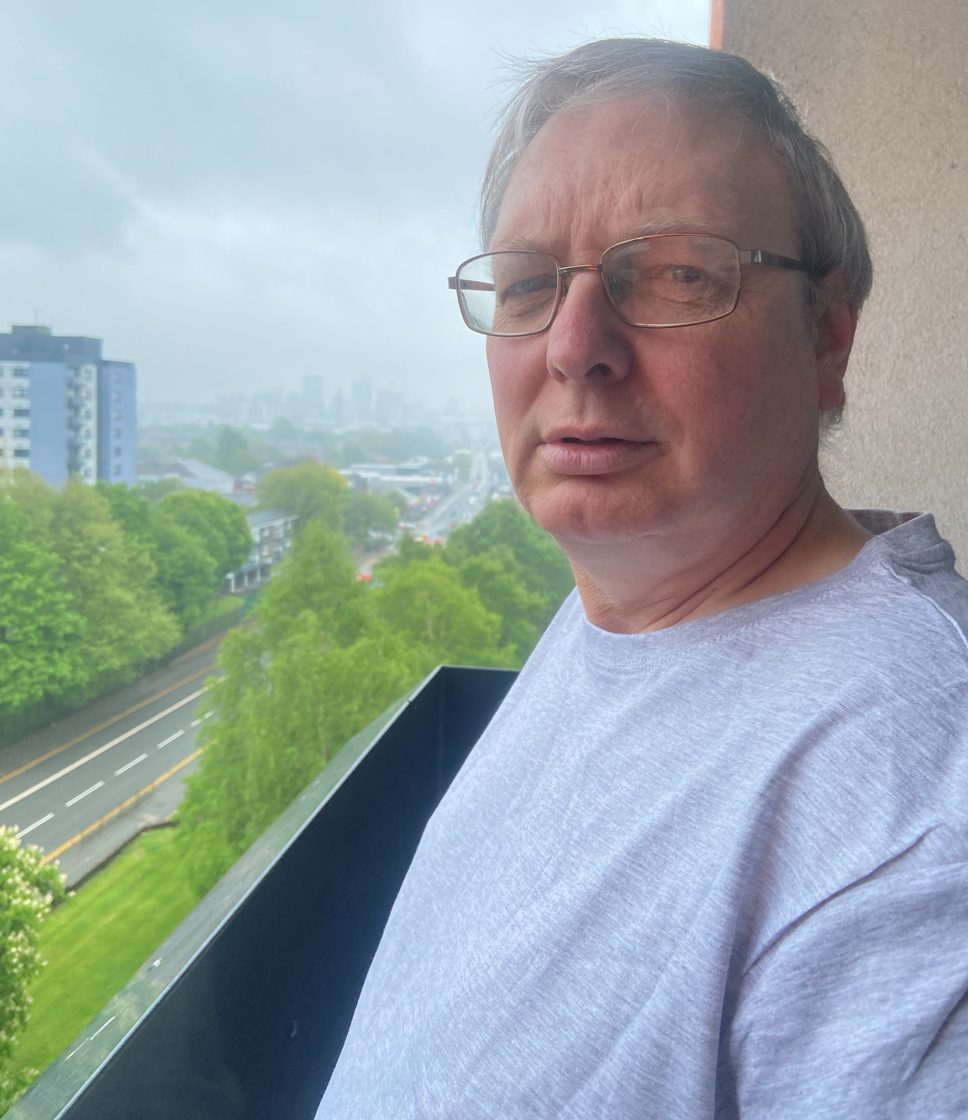 "There's also lots of famous people related to the Road – 10CC, Roger Moore, who had a house at the top end of Bury New Road in Whitefield, but also could have lived in the racecourse flats on Bury New Road; and there's, er, Jimmy Savile, and a lot of Coronation Street people. I lived next door to Beckham and Giggs when they lodged in the black and white houses on Lower Broughton Road next to The Cliff. The road is amazing…There's something happening every day – prison riots, police raids on the dodgy mile and more…"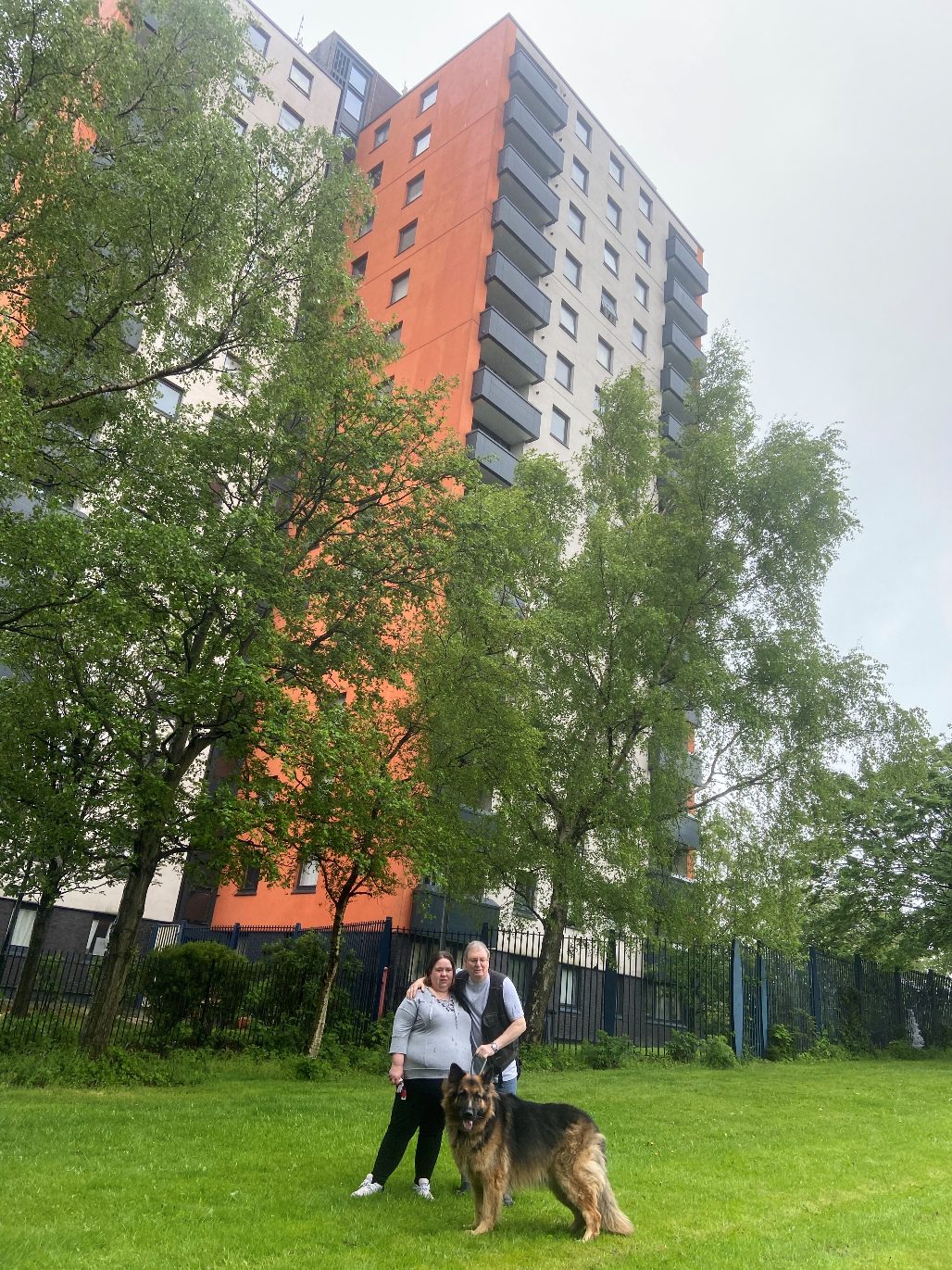 To see portraits 1-10 – click here
To see portraits 21-30 – click here
To see portraits 31- 40 – click here
To see portraits 41-50 – click here