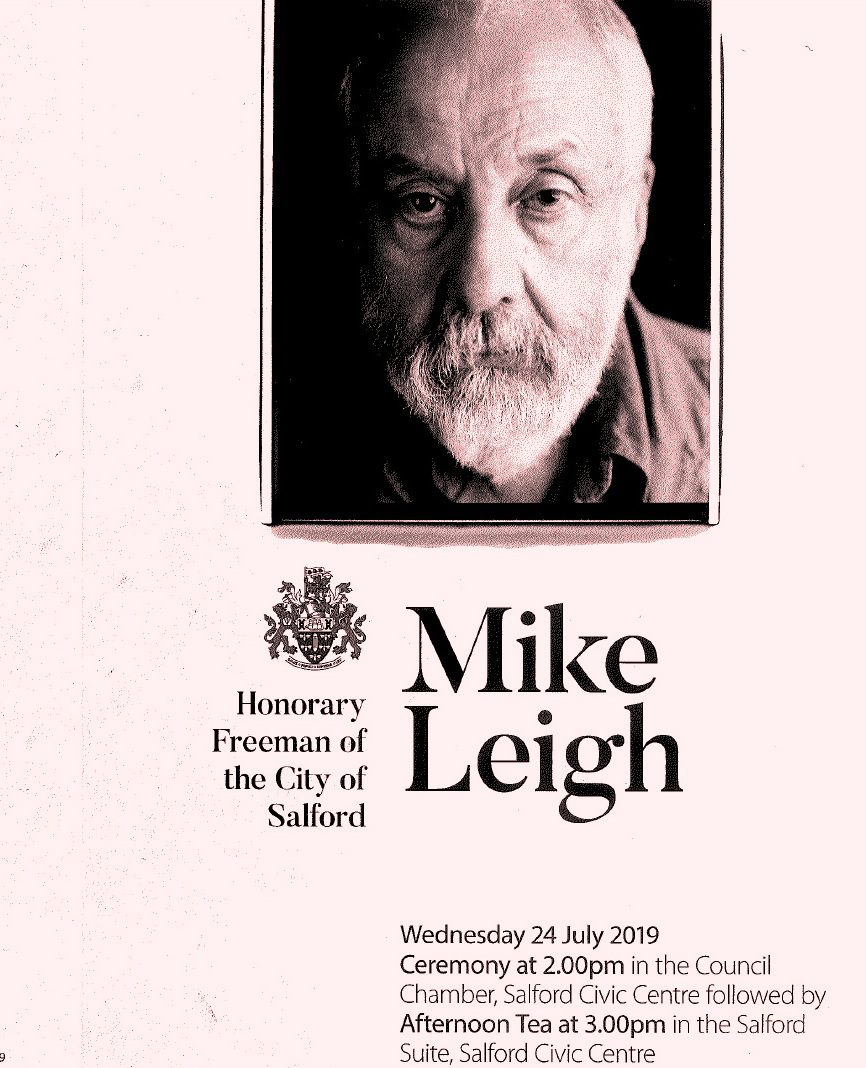 On Salford…
"Being a Salfordian is a unique thing. It often simply involves refuting the appalling accusation that you are Mancunian. A bloke asked me where I was from. 'Salford' I replied. 'What Salford proper?'…'What's Salford proper?' I asked. He said, 'You know, Peel Park, The Crescent, Regent Road'…Well I grew up in the north of Salford on Great Cheetham Street – he said 'No that's not really Salford', somewhat dismissively. Well he was wrong. It is. I grew up there and I'm proud of it.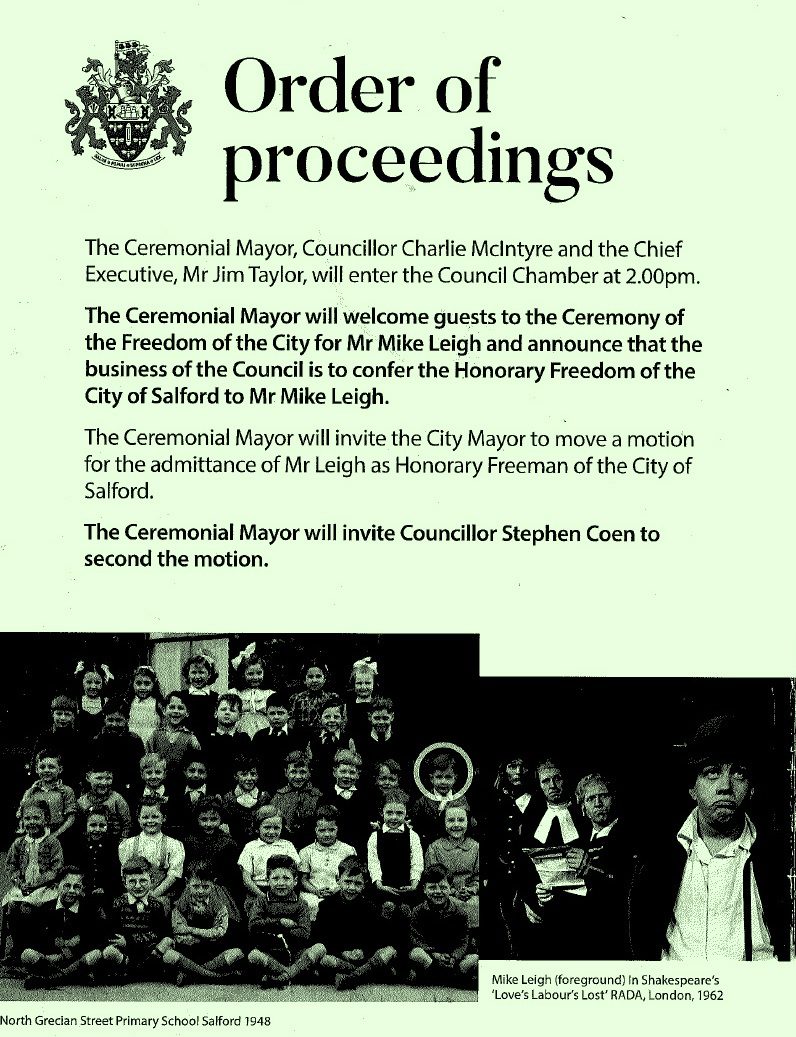 "Here are some memories. Great Cheetham Street East starts at Mandley Park, so did the Number 1 bus. Salford City Transport were famous for being the only buses that didn't display commercial advertising. In the catastrophic winter of 1947 my cousin, my sister, and I were clocking the snow through the window of 398 Great Cheetham Street when we saw a Number 1 bus slide across the road, colliding with a heavily laden timber lorry and crashing into our wall. The lorry shed its logs all over the road and my mother then dispersed cups of tea to a household full of distressed bus passengers.
"My dad's surgery was attached to the house. His practice was almost entirely working class. If I got home from school during surgery hours I would come in through a side room from where the continuous sound would be a bronchitic coughing of desperate men who were sacrificing their lives and their lungs to heavy industry. This was of course long before the Clean Air Act.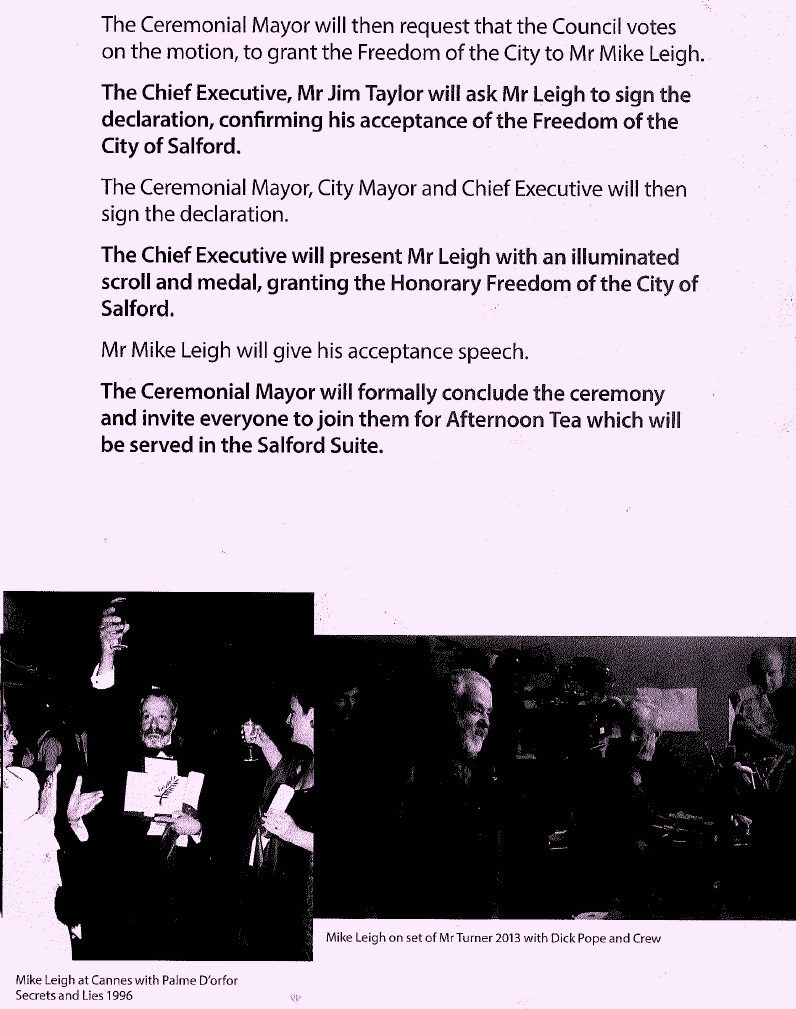 "Across the road from our home, which stood on the corner of St James Road, was the Church of St James C of E whose bells would chime every Sunday morning. Except what we heard wasn't the bells but a record of the bells of St Ann's Church in Manchester. The St James bells had been taken away to be melted down for armaments during the war. The only problem the crack in the record…
"Continuing along Great Cheetham Street you would find Duckworth's grocery, imposing old fashioned marble, mirrors, brass, cheese wire…and a bacon slicing machine…and don't forget your ration book…the Clock milk bar, H Jacobs bagel factory, and The Griffin Hotel, with Threlfall ales.
"The poky Empire picture house, also called The County, where I and some lads slunk in illicitly to see our first X certificate – a horror movie, called The Fly, with Vincent Price. Right next door was a branch of United Cow Products, enticing tripe displayed on marble slabs – good, cheap, protein.
"The warmest memories are of North Grecian Street School, presided over by a very tall head teacher, called Mr Small. This happy, generous, creative place treated us all with dignity and brought out the best in us.
"Coming home to Salford I've been continuously struck by the extraordinary way the city has grown and developed and changed. It is very exciting…"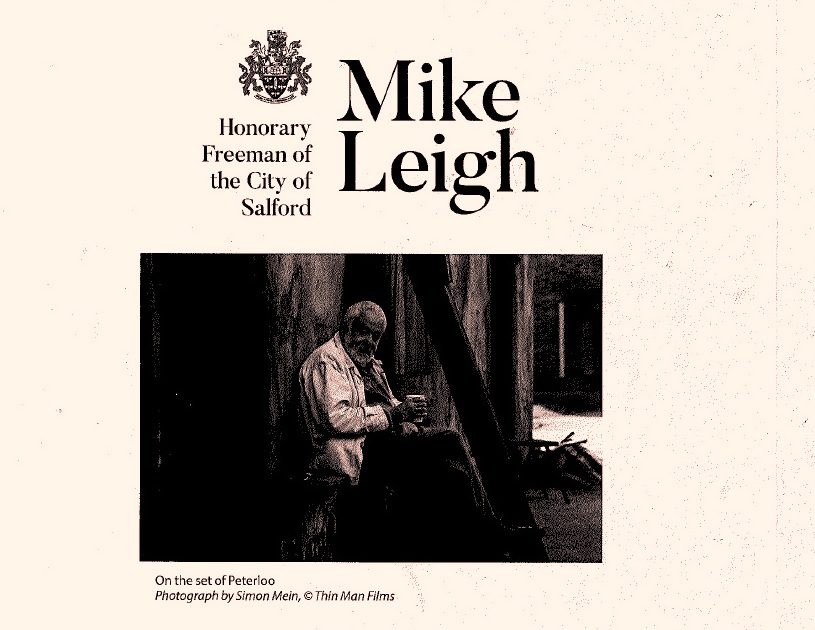 On Family…
Mike Leigh also talked to the Manchester Evening News about his family. His grandfather had a business in Cheetham Hill Road that coloured in photographs and did picture framing…
"…In the war they did alright, because people wanted pictures of their lads that had signed up. They could take out some unknown female, or Blackpool Tower, and put in some swirly clouds around them. In the slump, nobody wanted those and grandpa couldn't feed the family. So my dad had a deep-seated fear and horror of anything to do with art. I can draw and I was nothing but an artistic kid, and he did everything to dissuade me…"
However, Mike won a scholarship to RADA, with further education at the Camberwell School of Art, the Central School of Art and Design and the London School of Film Technique…His first feature film was Bleak Moments in 1971, financed by fellow Salford Grammar boy, Albert Finney, and the rest is history, with five Oscar nominations for Secrets and Lies in 1996, an Oscar nomination for Topsy-Turvy, and loads more – see the full list click here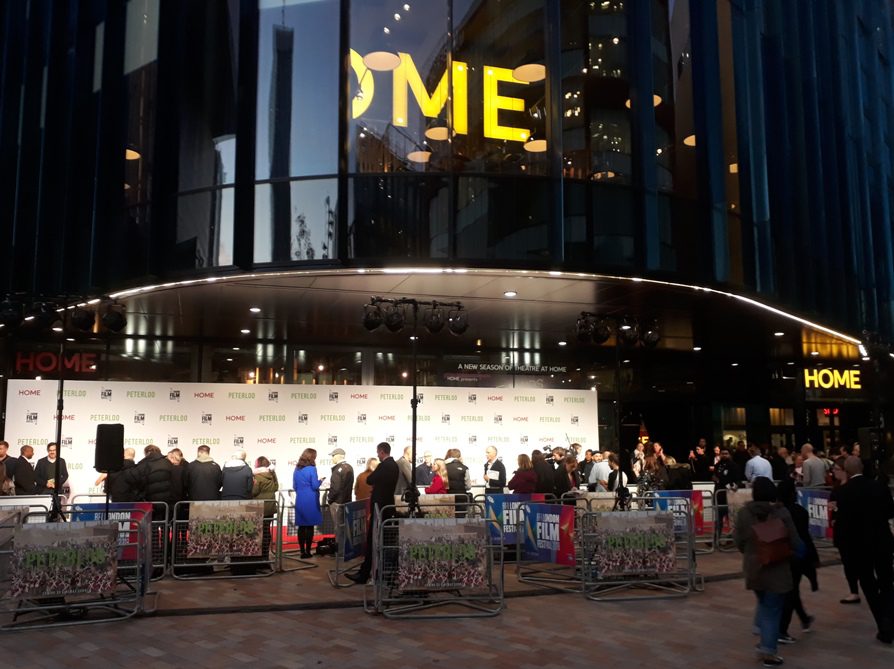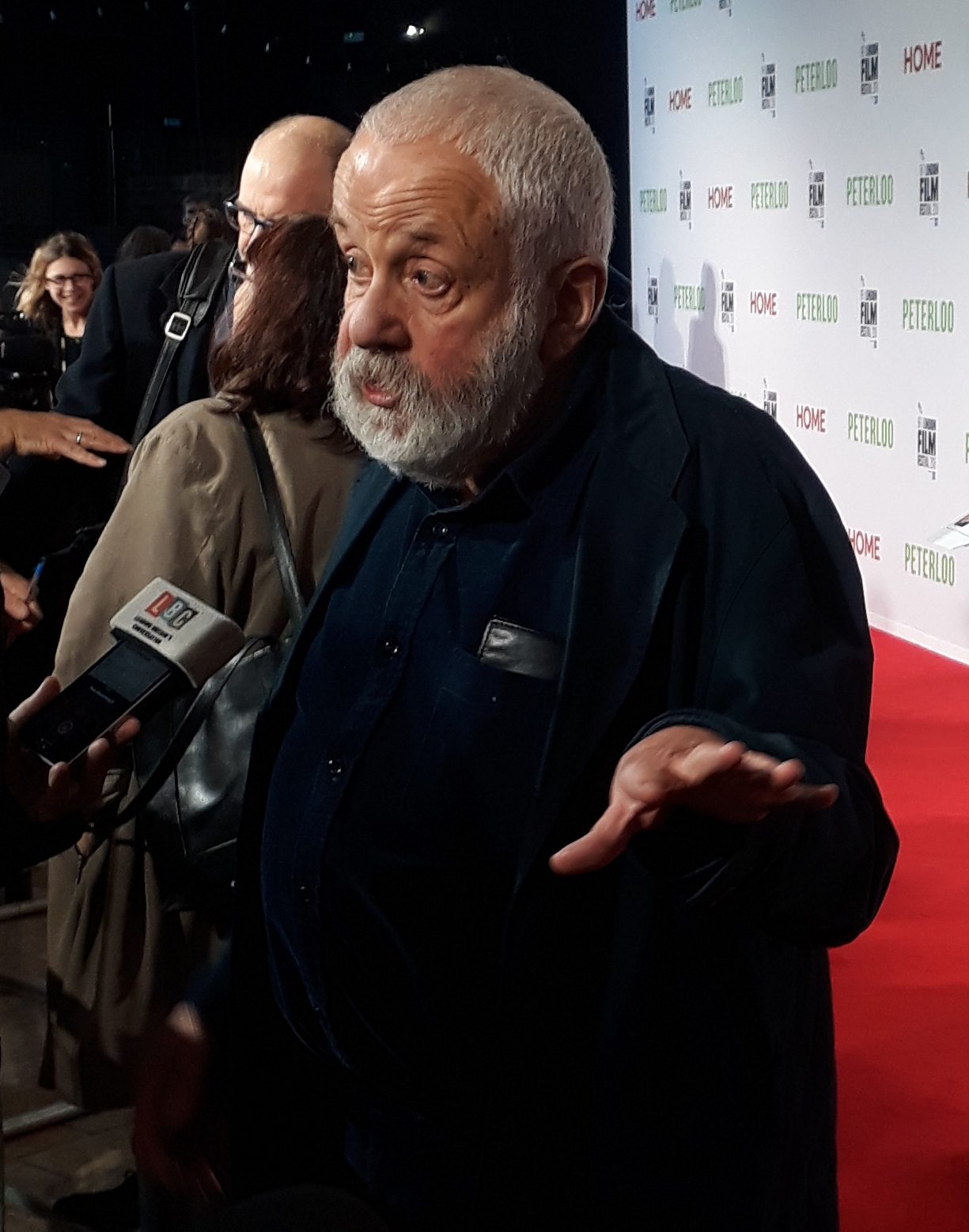 See also:
Mike Leigh – a Bury New Road Icon – click here
Mike Leigh and his Innovative Style – click here