Although Shirley Baker unfortunately passed away in 2014 when her work was just beginning to be truly recognised, her photographs have appeared since in galleries and exhibitions all over the world. This year is no exception…
The Exhibition…
This year, 2023, has seen the start of an exhibition of Shirley Baker's photos at the Working Class Movement Library in Salford. Titled Capturing the Modern Backdrop: Shirley Baker Photographing Salford, the exhibition, which runs until 21st April, focuses on the way in which the change to the built environment of Salford from 'slum' to modern, was captured in Shirley's work.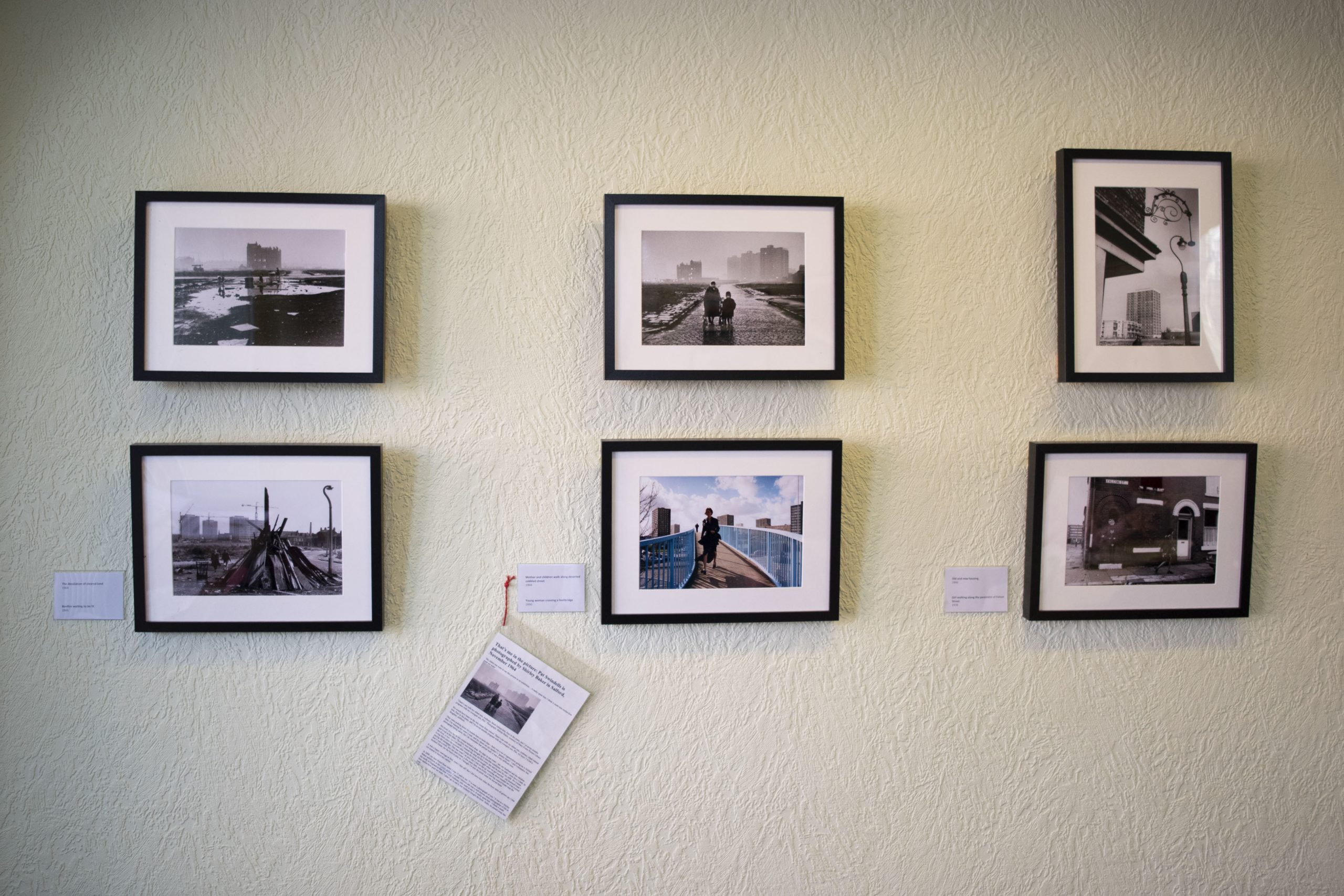 Alongside Shirley Baker's photos is material from the Working Class Movement Library's own collections relating to housing and photography, which it is hoped will stimulate the recollection of people's memories of living in Salford at that time.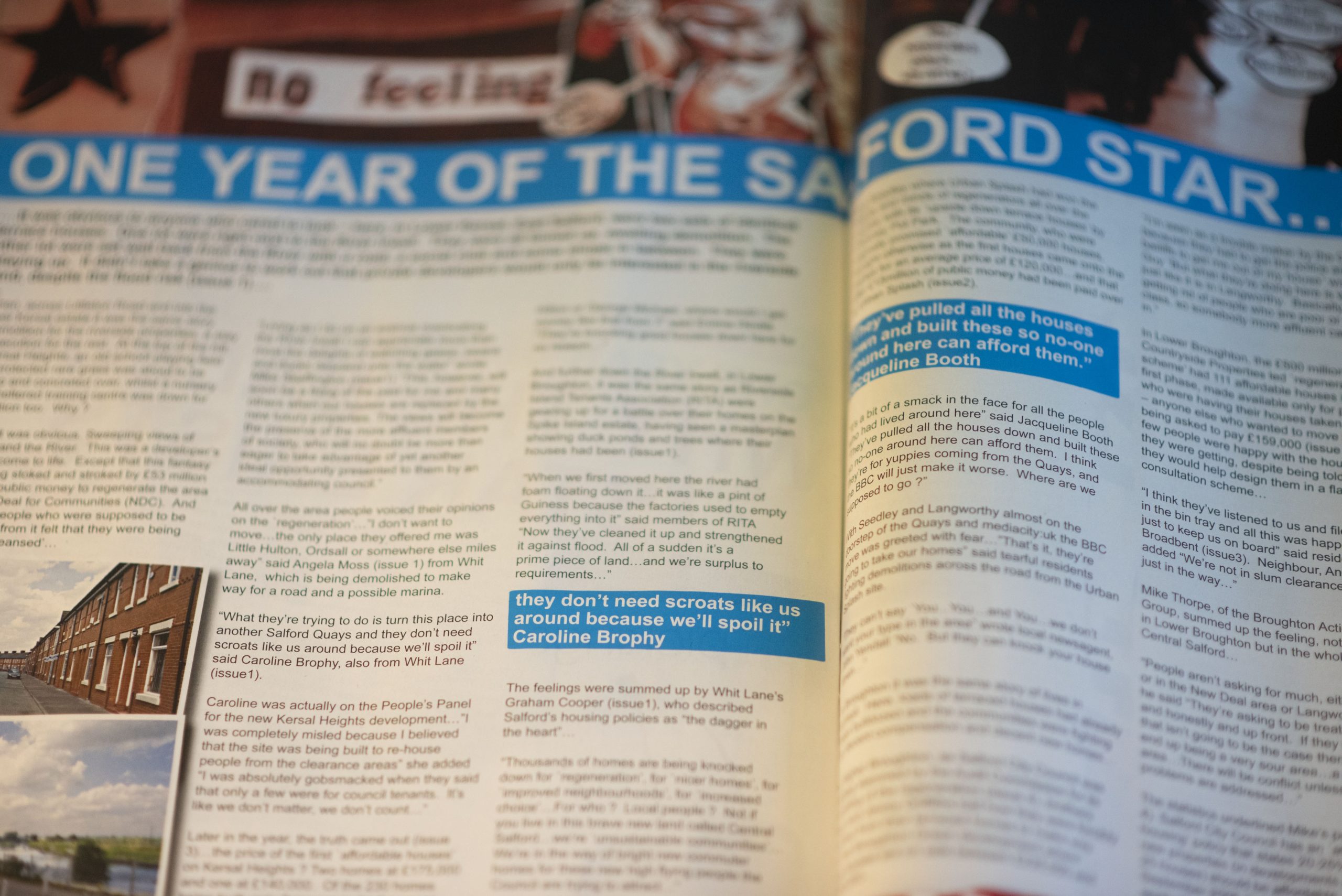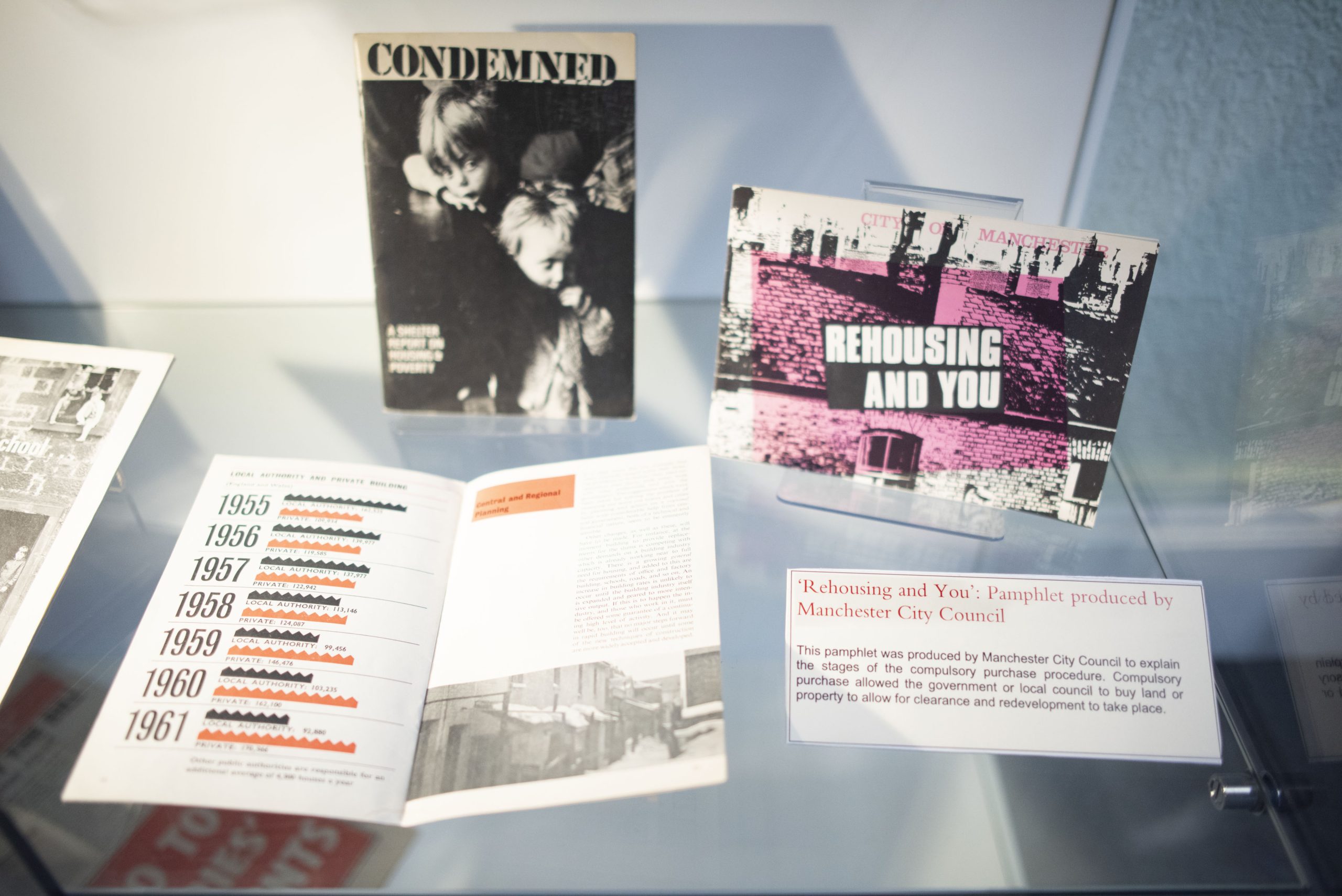 The exhibition is one strand of the Modern Backdrop project which seeks to analyse the transition of Salford from terraced housing, via 'slum clearance', to modern social housing projects from the late 1950s to the early 1970s.
"We hope the photographs selected and displayed in this exhibition will help to evoke people's memories of living in Pendleton at this time and which we can then capture in interviews and recordings for the Modern Backdrop project" says Dr Alexandra Mitchell, Archivist at the University of Salford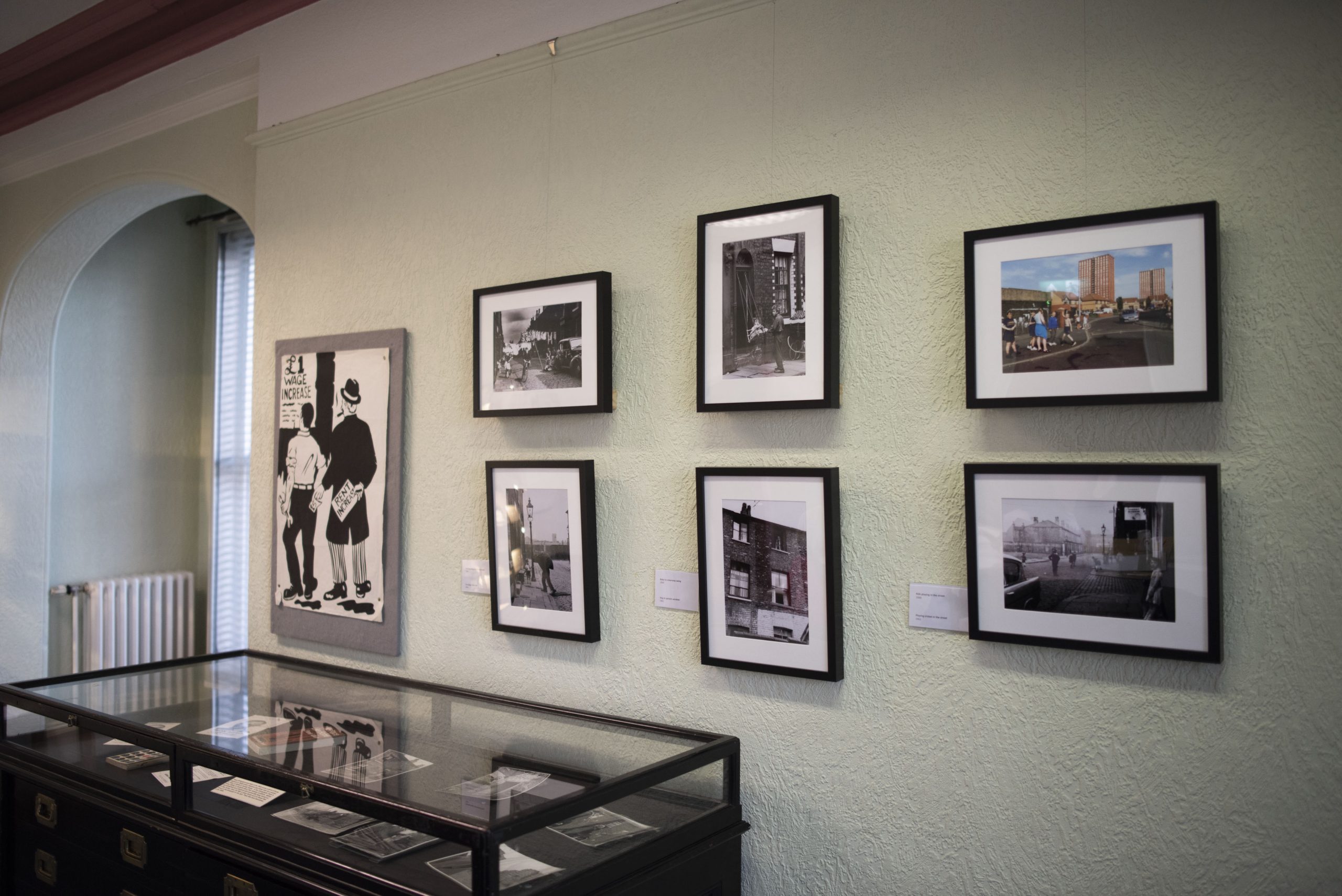 Capturing the Modern Backdrop: Shirley Baker Photographing Salford runs at the Working Class Movement Library until 21st April – for full details and opening times see here
The Film…
Shirley Baker: Life Through a Lens is the first feature length documentary devoted to the life and work of Shirley Baker, and it is about to be premiered. It is authorised by the Shirley Baker Estate and features the words of Shirley Baker as spoken by her daughter Nan Levy, who also co-produced the film which is directed by the IFTA nominated film and TV director Jason Figgis.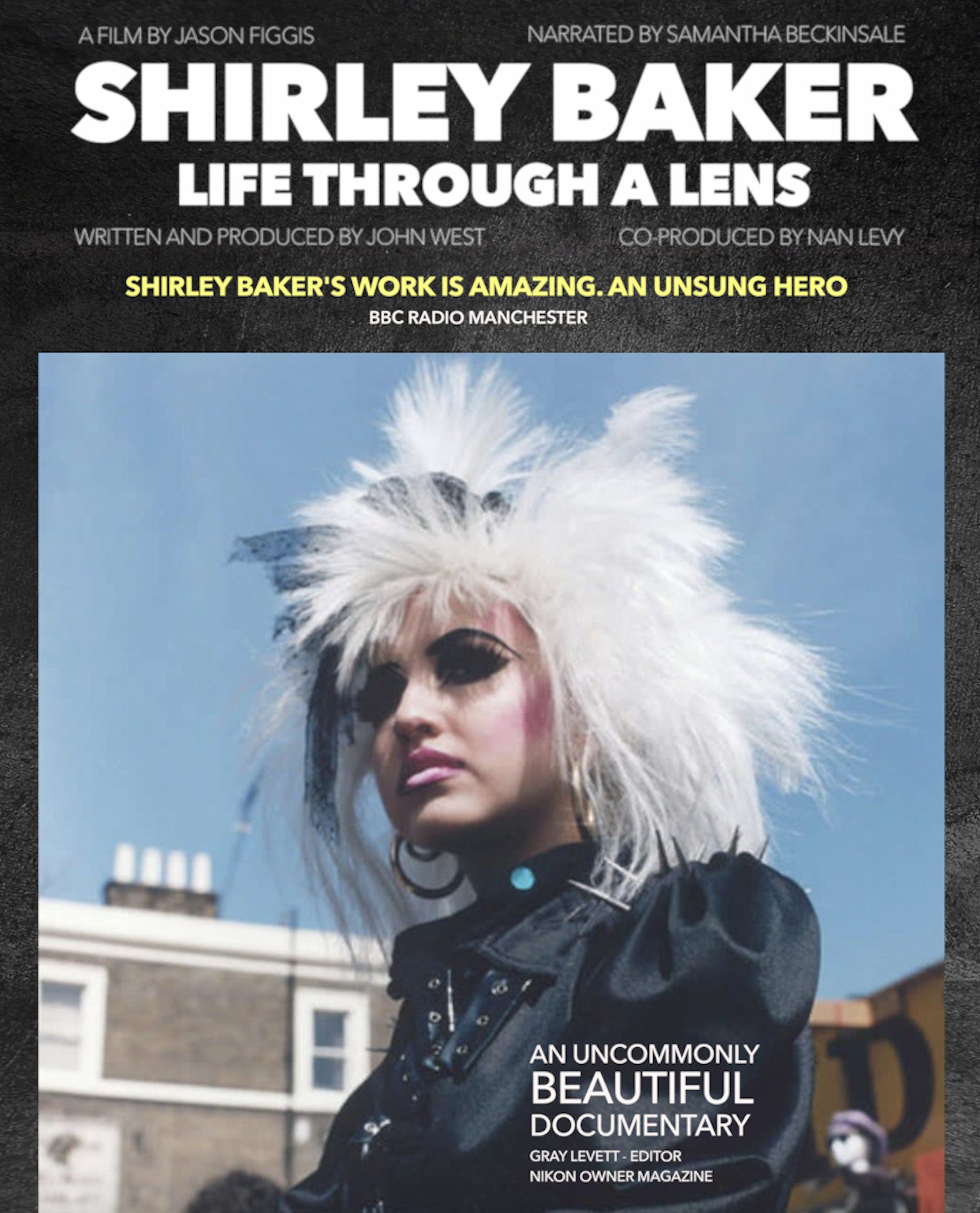 It includes dozens of Shirley's colour and black and white photographs and is narrated by the acclaimed actress Samantha Beckinsale – sister of Kate. The editor of Nikon Owner Magazine, Gray Levett, has described the film as 'an uncommonly beautiful documentary that pays tribute to the work of a remarkable artistic spirit' and Michael Pritchard at the Royal Photographic Society has said 'Figgis' film provides an engaging and accessible insight. There is no comparable documentary on Baker's life and work'.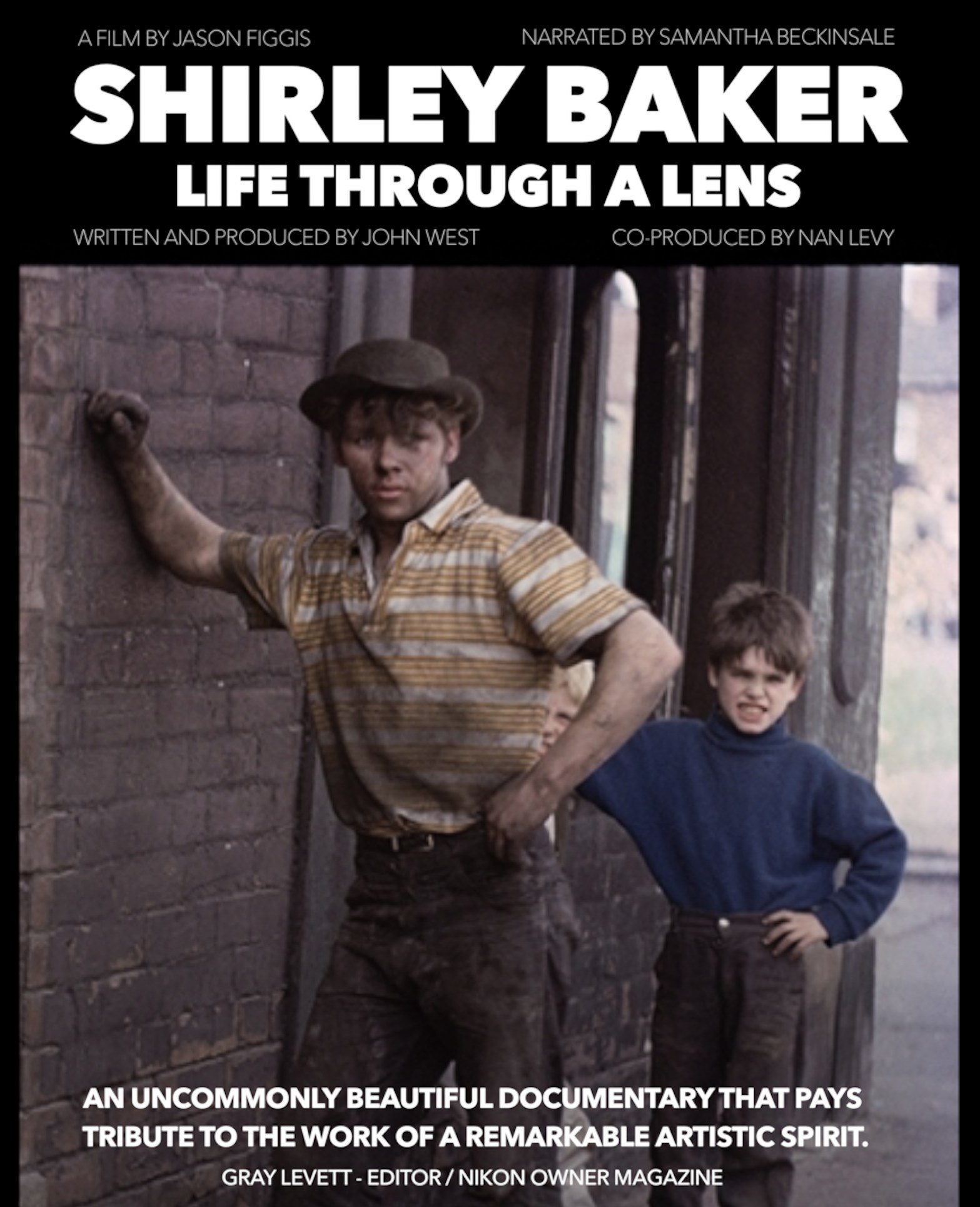 Shirley Baker: Life Through a Lens
Premiere: Manchester City Art Gallery

Tuesday 23rd May, 6pm-8pm £10
The Photographs…
 The Centre For British Photography opened in January 2023 and features many of Shirley Baker's prints, with her work particularly highlighted in a dedicated 'In Focus' space called Street Life, centring on her street imagery and children at play in the street. Beautifully crafted original prints of her photographs sell in the Centre's shop for up to £2,800 each….
The Books…
This year has also seen the publication of Shirley Baker: Manchester and Salford Golden Age, the fifth short 36 page book by publisher Cafe Royal in a series of the photographer's work. It costs £6.70 or £30 for all five – for details on these books and other Shirley Baker publications see here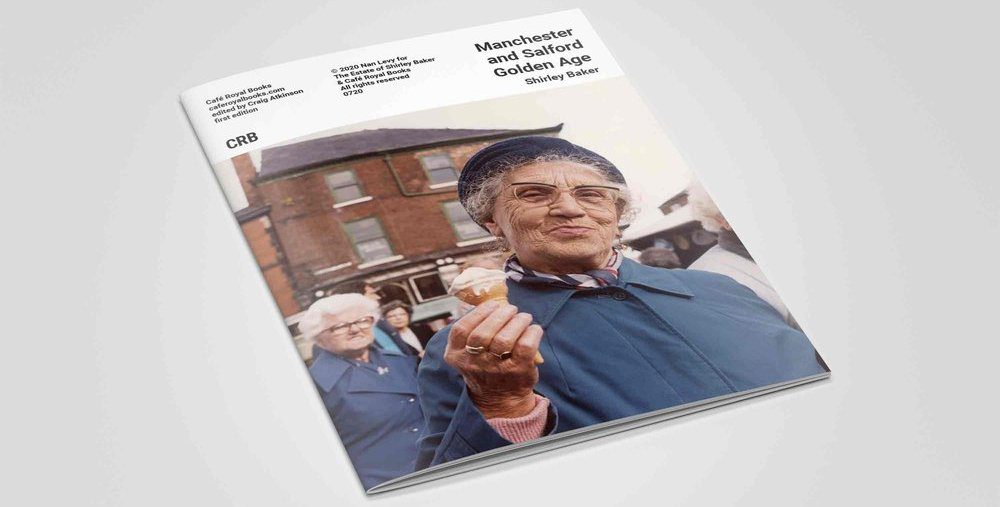 See also:
Shirley Baker A Bury New Road Icon – click here
Shirley Baker – A Life In Photography: From Bury New Road To World Fame… – click here
Shirley Baker In Her Own Words – click here
Interview with Nan Levy – Shirley Baker's Daughter – click here