Who is it? The Artisan Naturalists, or Railway Naturalists
What are they known for? They were one of the first self-taught working class botanists who collected and catalogued plants and flowers, walking big distances from Prestwich. They also Inspired the name of the Naturalist pub in Prestwich Village where they met from the 1850s, later named Railway and Naturalist.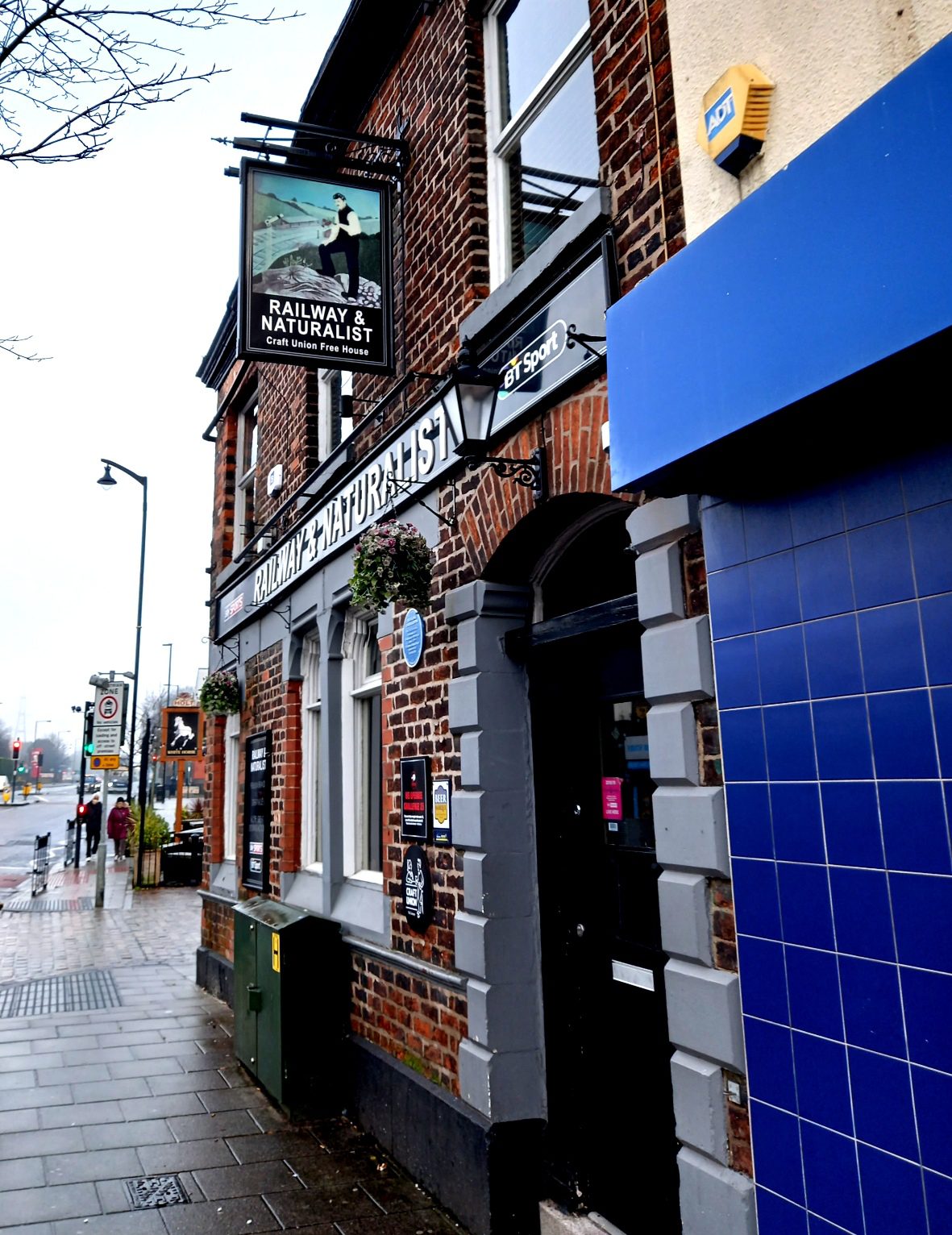 What did they change? The Artisan Naturalists changed the idea that you had to be upper class to be a scientist or botanist, and were part of a general movement of working class people who had a craving for science and knowledge and a determination to teach others.
What were they doing on Bury New Road?
Some of the main Artisan Naturalist protagonists were from the Prestwich area including John Horsefield, a handloom weaver who lived near Besses o' t' Barn and founded the Prestwich Botanical Society in 1820, and Richard Buxton, born at Sedgley Hall Farm.
Many of their botanising expeditions were near Bury New Road; around Kersal Moor and Prestwich Clough, while, from around 1850 to 1914, they met at the Naturalist pub where they built an extensive botany library, and specimens would be displayed, named and catalogued. Originally called The Naturalist, the pub, built in 1850, changed its name to the Railway and Naturalist when the Manchester to Bury railway opened in 1879. There is a plaque on the outside wall of the pub recognising the Prestwich Botanical Society.
Three of the Artisan Naturalists are buried in St Mary's Churchyard, with eloquent gravestones.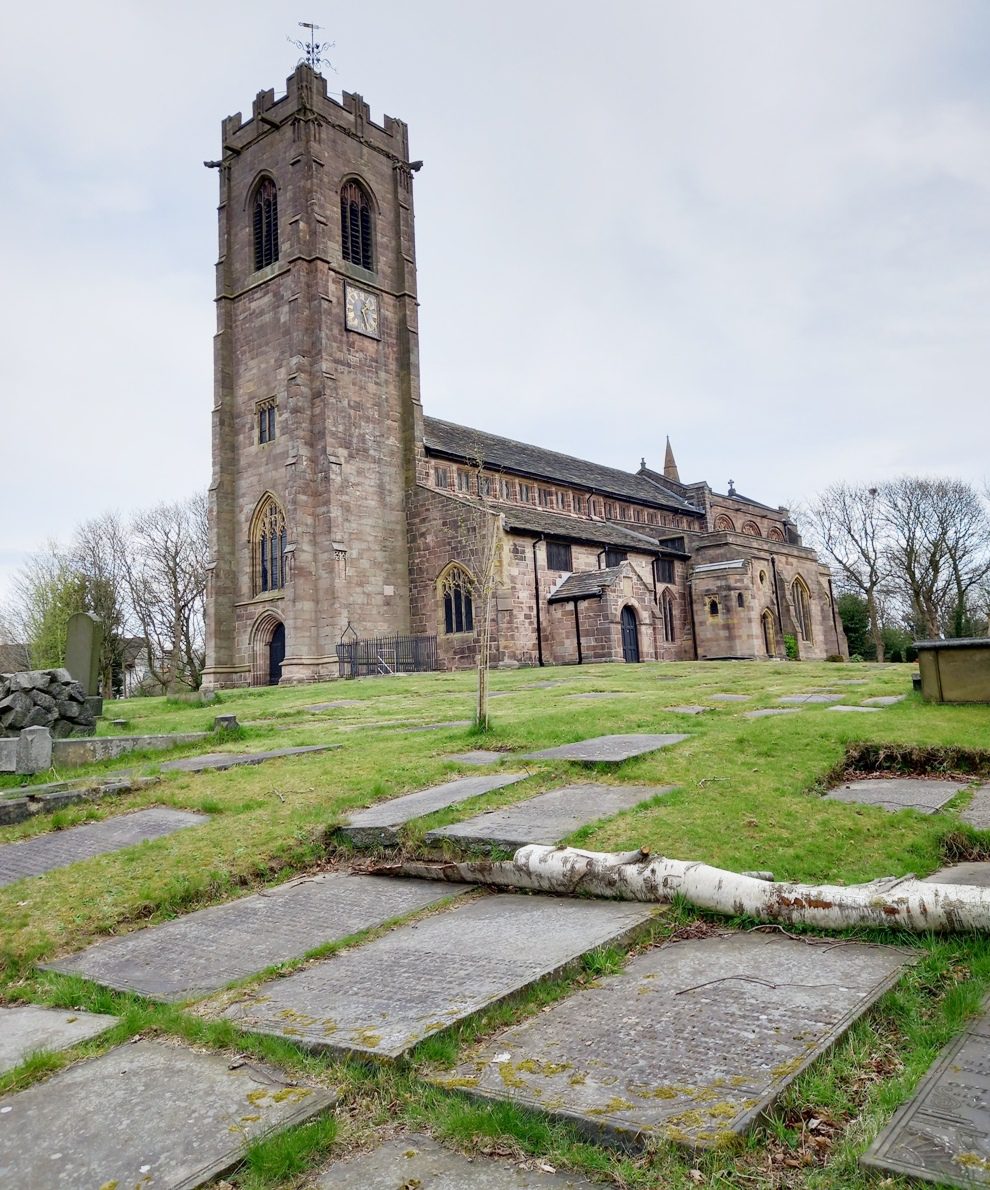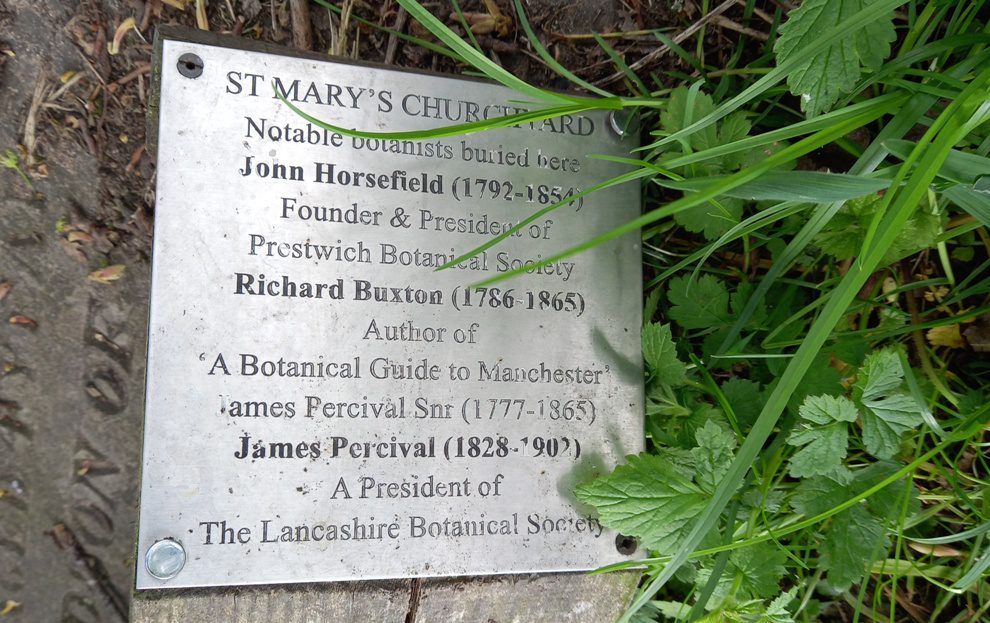 How important are the Artisan Naturalists?
"Their success was in being proudly independent, committed to the pursuit of knowledge for its own sake and in continuing to thrive and develop through the 19th Century" says local historian, Robert Trueblood "They were not unique but they were pioneers. They also contributed to science by publishing books with meticulous descriptions of local flora and making extensive collections of plants. They are characterised by a precision in observing and recording what they encountered in the fields close to home.
"The Artisan Naturalists are an inspiring example of that spirit of self-reliance and thirst for knowledge which we associate with the Enlightenment" he adds "They did not accept the limitations of their economic situation or even lack of education – they valued learning and were generous in their teaching and sharing of knowledge….The Railway and Naturalist pub stands as a fantastic monument to working class endeavour in the field of scientific enquiry…" *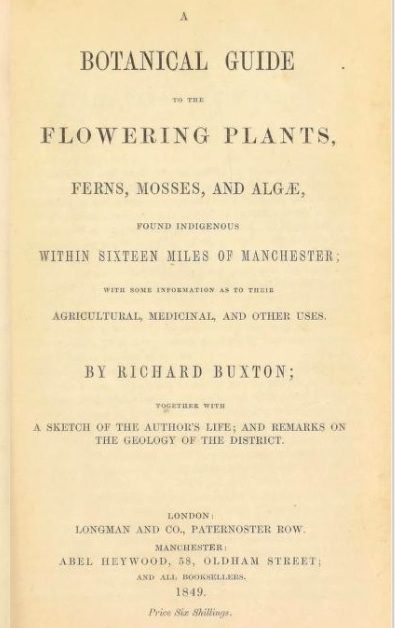 See also:
Who Were The Artisan Naturalists? – click here
*What Were The Achievements of The Artisan Naturalists? Robert Trueblood explains all – click here.
Read Kersal Moor Extracts from Richard Buxton's A Botanical Guide to the Flowering Plants, Ferns, Mosses and Algæ, Found Indigenous Within Sixteen Miles of Manchester – click here
Become a modern day Artisan Naturalist with this interactive trail of Kersal Moor flora – click here 
Huge Community Artwork Tribute to Artisan Naturalists – click here
There's also some more details on the Artisan Naturalists plus an embedded film at Prestwich.org.uk – click here