Bury New Road icons, Mark E Smith and John Cooper Clarke, plus New Order, Joy Division and The Smiths are featured in Echo Salford, a new Salford music and culture trail supported by The National Lottery Heritage Fund that has all manner of tech stuff going on right there in front of you…that isn't really there.
You download the free app*, agree to let it use your camera and things, and then head to the start at Media City, click the sign on the app's map and follow the instructions. Ping! Ace presenters Mark Radcliffe and Priya Matharu appear. And then…Ping! Huge music boxes appear for you to make a tune. Right there, very large and very 'real'…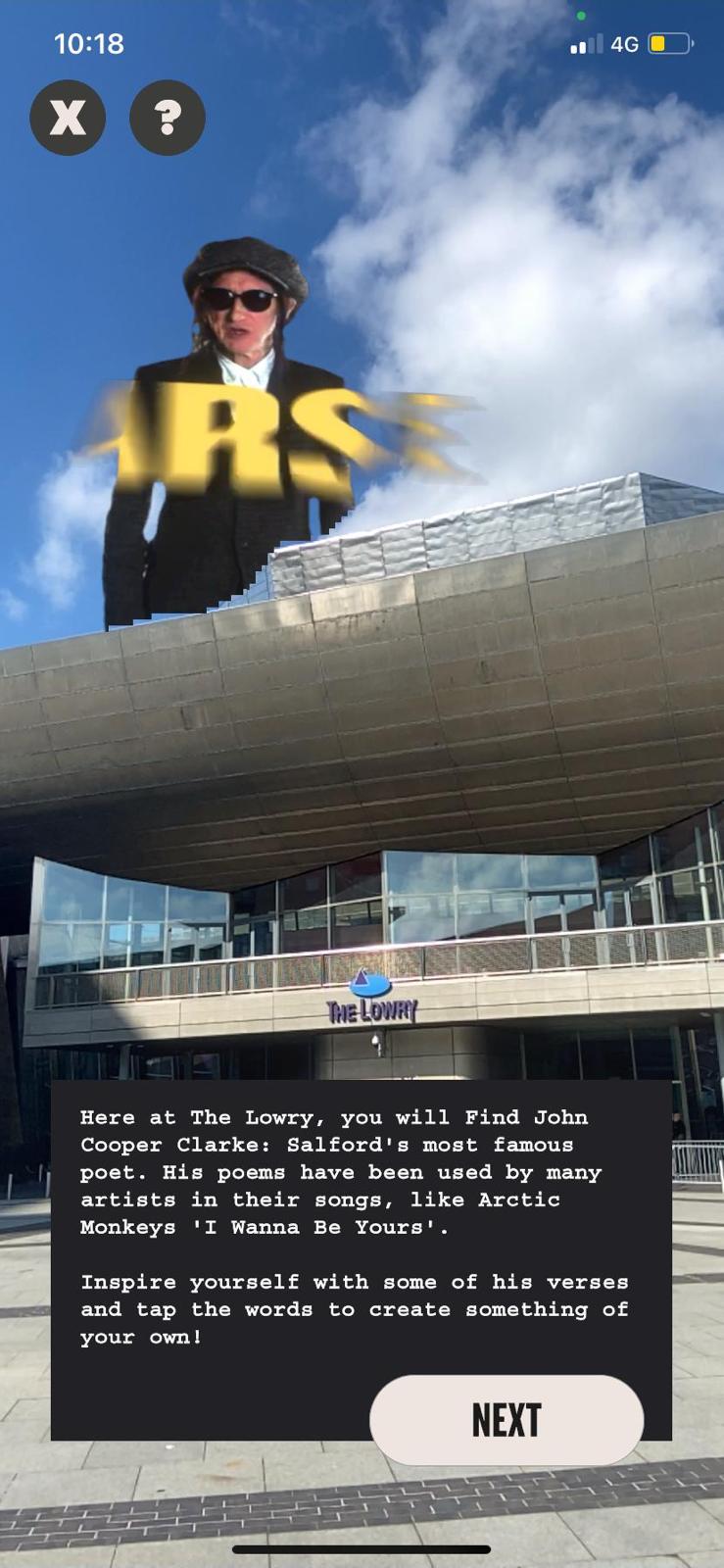 John Cooper Clarke appears at The Lowry and implores you to create your own poem in his style to submit for prizes. The trail continues to Salford Lads Club where you can be in a photo with The Smiths outside the landmark. And then it's onto Islington Mill to meet Cheddar Gorgeous and a spray can; to the Working Class Movement Library where Maxine Peake awaits, then Hooky at Maxwell Hall, Miss Krystal and the Sounds From The Other City at Chapel Street, and Bez at The Kings Arms.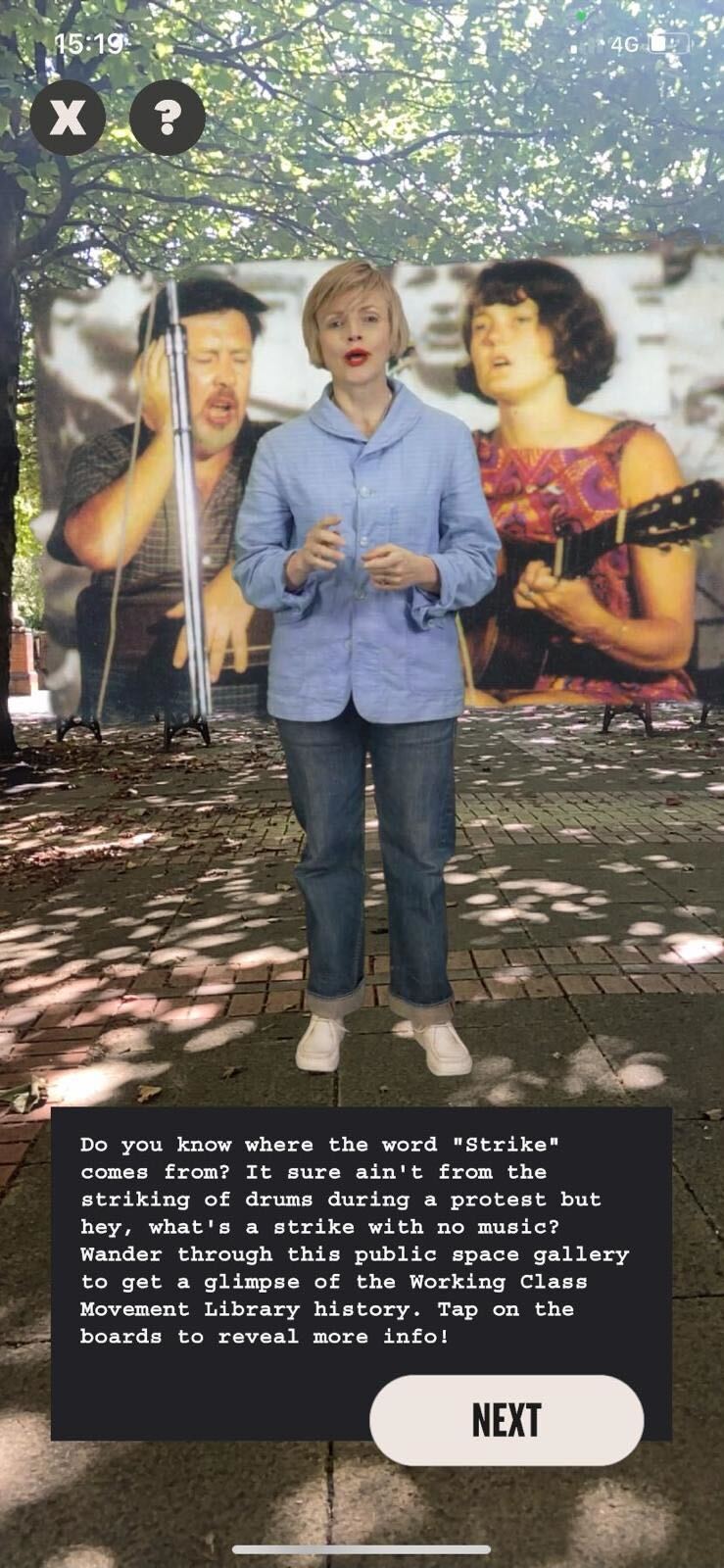 All along the way, you collect virtual stuff and there's a surprise immersive experience. There's soundtracks to listen to, videos and links to the Echo Salford website for even more info.
"This is a great experience for both city visitors to explore unknown cultural hotspots and city residents who can gain a new appreciation for their neighbourhood and community" says Simon Marsland from Toasted Productions and one of the founders of Echo Salford "Heritage sites can be lost to regenerations, so by using non-invasive augmented reality, physical places can be celebrated for everyone to experience the impact they had and are still having."
The trail starts at Media City piazza, ends at The Kings Arms and probably takes around two and a half hours with stops and things. And at the moment, it has to be done in place order for it to work.
Unfortunately the trail doesn't get to the Mark E Smith mural in Prestwich or to anywhere on Bury New Road (too far to walk!) but The Fall genius is featured large in the app. Yes, the trail could include Little Hulton, Swinton, Eccles, Broughton, Langworthy and everywhere else a local icon was born or bred, but while it sticks very much to what is now central Salford, it's a great way to spend an afternoon, learn more about the city's cultural rattlings and maybe go 'Ooooh!' at the AR experiences.
Echo Salford must be tried, particularly if you've never experienced augmented reality by catching Pokemons or getting those huge arrows up on Google Maps. The Smiths in augmented reality? Who would have thought?
*To download the free Echo Salford app www.echosalford.co.uk