Religiously every week, for fifteen years from 1995, a metal detectorist from Radcliffe, Andy Krzykowski, scoured an old farm field at Prestwich Hospital unearthing all kinds of weird and wonderful objects that provide a glimpse into the history of the once notorious institution…
Nose rings from the bulls which used to slave on the fields, door fittings, shutters, gas rings, brackets, plugs…and buttons. Hundreds of metal buttons stamped with Prestwich Asylum…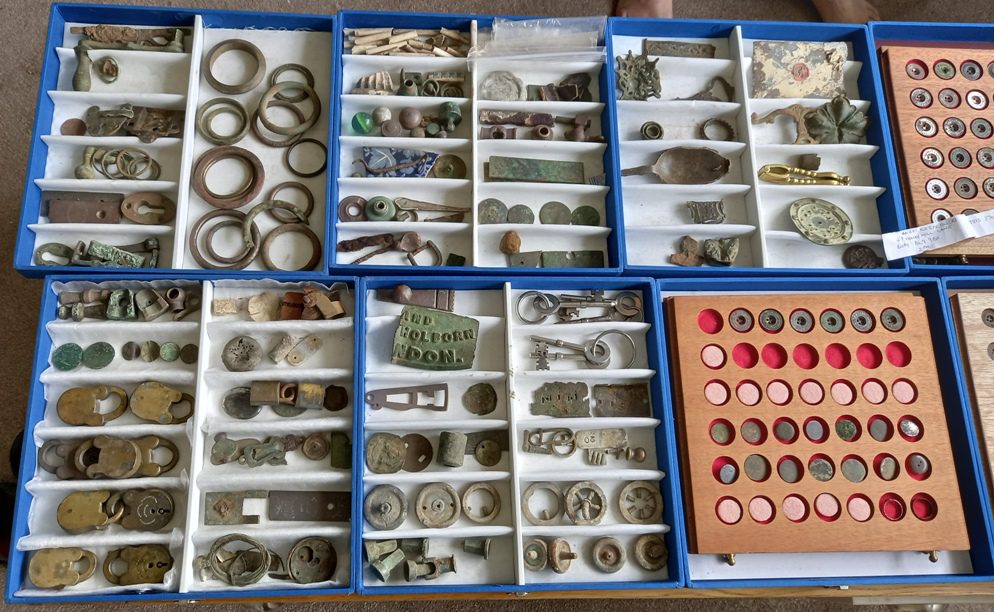 "Over two hundred buttons from the early Twentieth Century were found in this field by Andy Krzykowski; dozens of different sizes from uniforms and work trousers" says local historical collector, Craig Brisbane, who acquired the collection when the metal detectorist moved to Cumbria over ten years ago.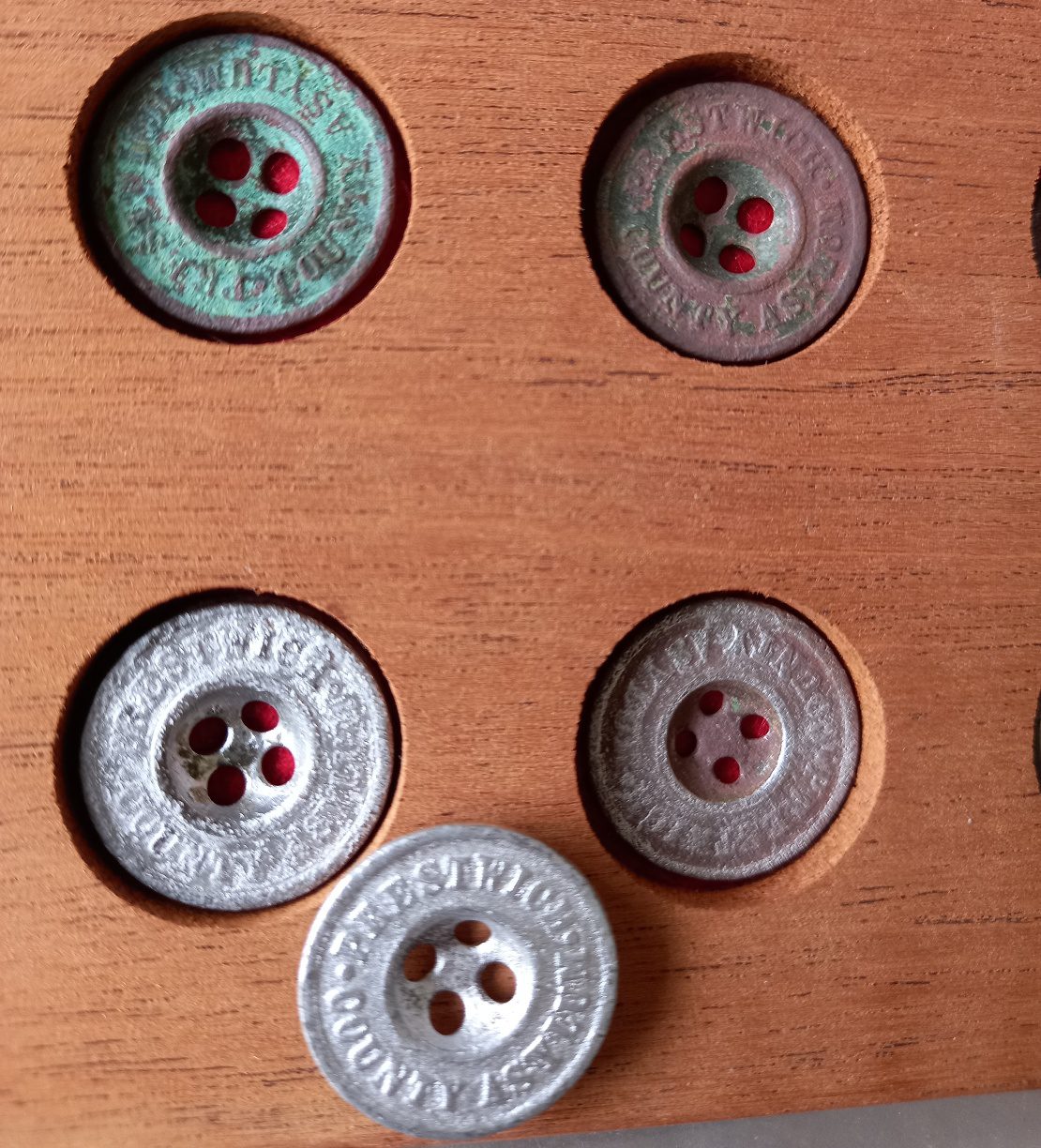 "It's been pointed out to me by people, resident or working at the hospital, that the cash economy didn't apply but, under the counter, buttons became the equivalent of cash which could buy anything you shouldn't have" he explains "There's also a set of dice, which meant gambling, golf pegs made out of lead, and toys – little brass canons, as there were children on site as well, and that becomes a bit troubling.."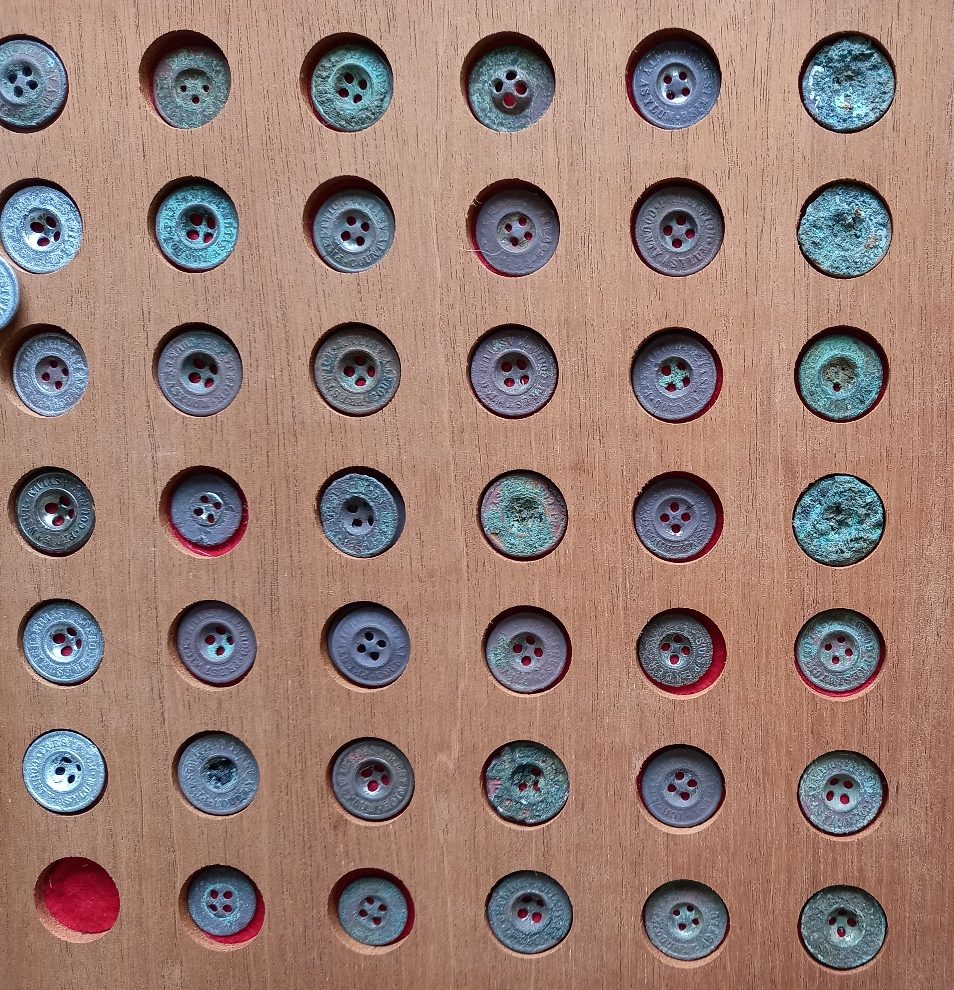 The reason why Andy Krzykowski chose this field was the abundance of potential objects. When the hospital was being modernised, old wooden doors and other items were burnt and the ashes spread on the field for fertiliser. The small metal objects didn't burn and were also spread on the field.
"The story we believe that accounts for everything is that in 1911 there was a change from gas power to electric power and this was combined with an update on various ways of running a hospital itself" Craig explains "It's almost as if items were prepared before going on site as everything is stamped with Prestwich Asylum or Manchester Asylum …security bolts, door elements, female side, male side, various wards…"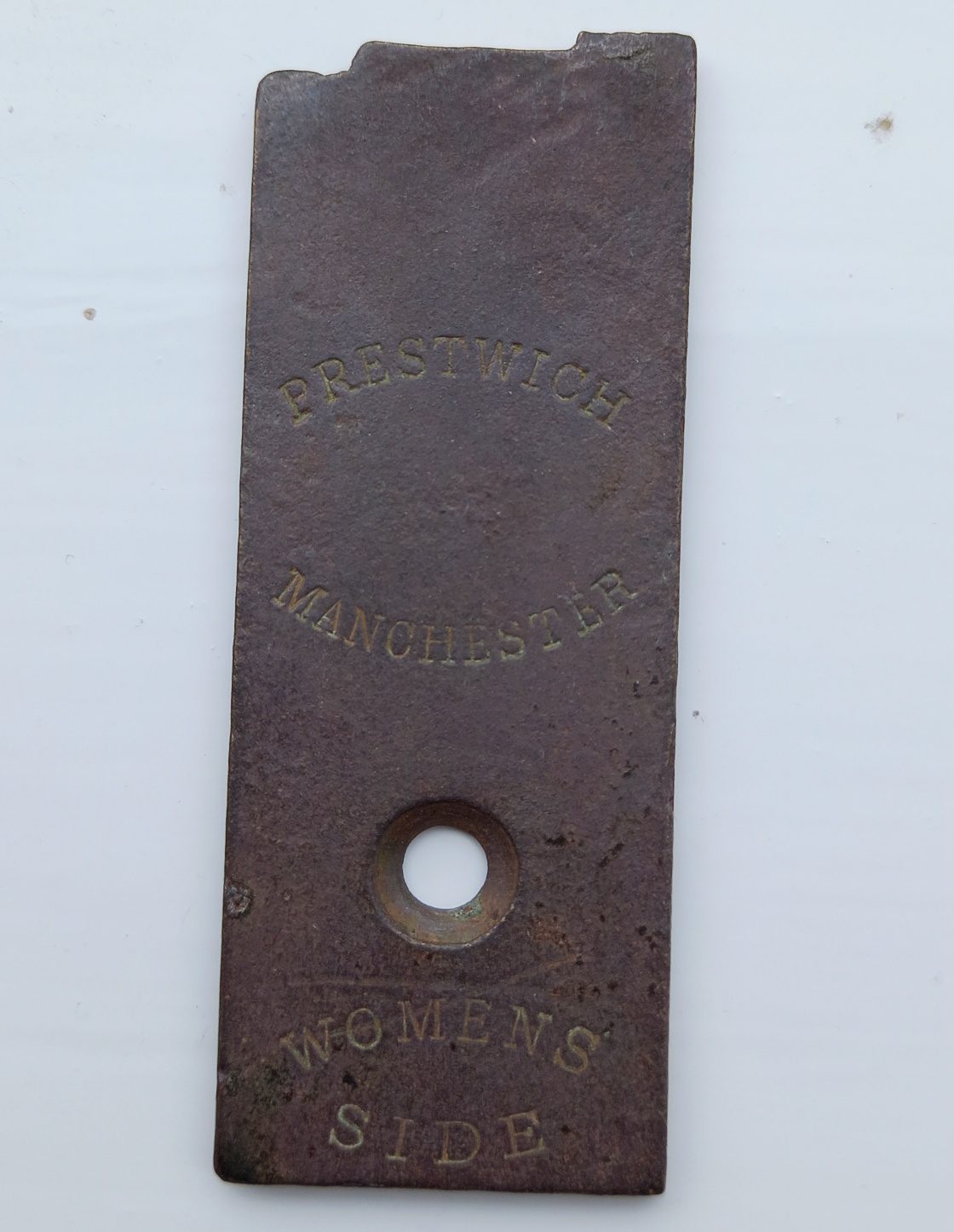 Craig also has, from other sources, pre World War 1 brass padlocks and even a Prestwich crutch with a torch for night time. He also has ward keys donated when the security system was updated. And everything is stamped with Prestwich Asylum, or Hospital. He has even got a set of stamped cutlery, minus knives of course, belonging formerly to Matron Robinson, and visiting passes to patients dated 1899…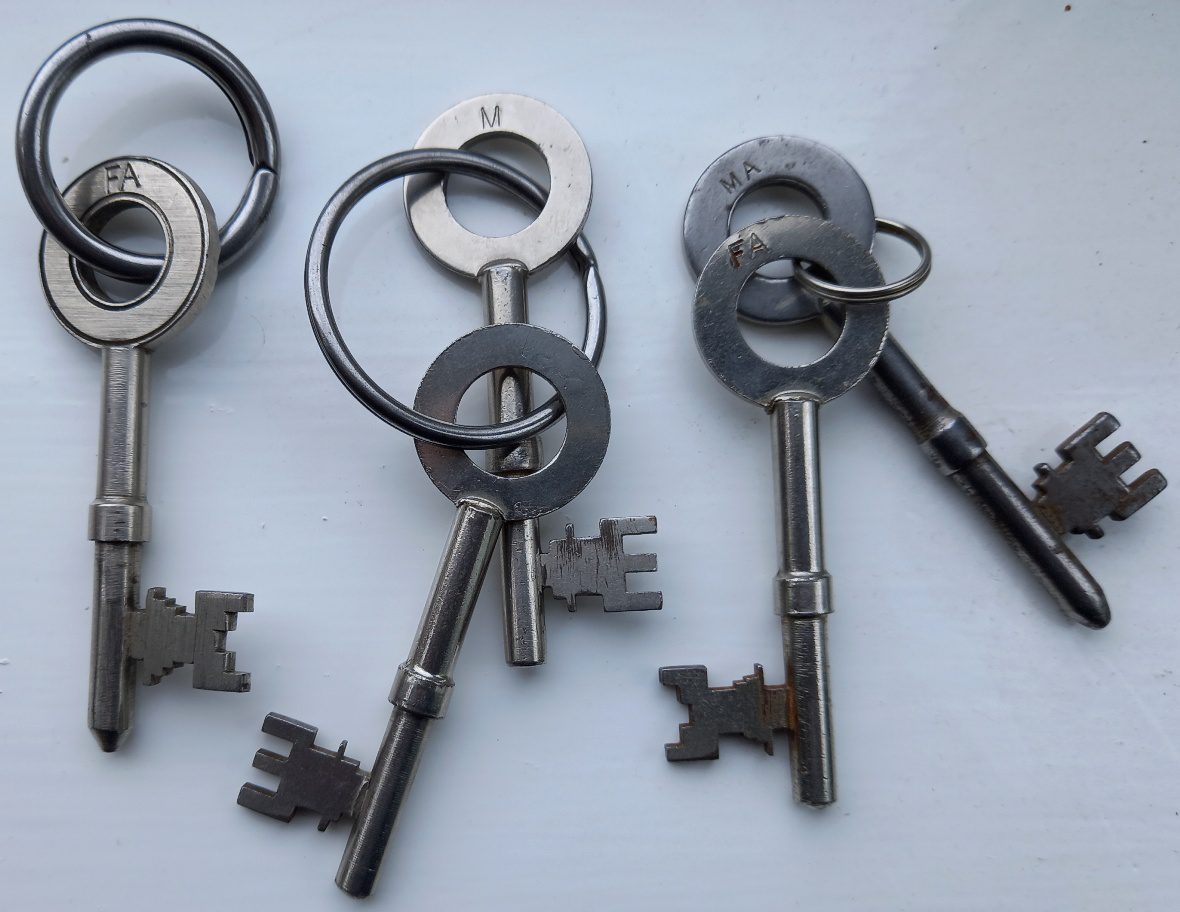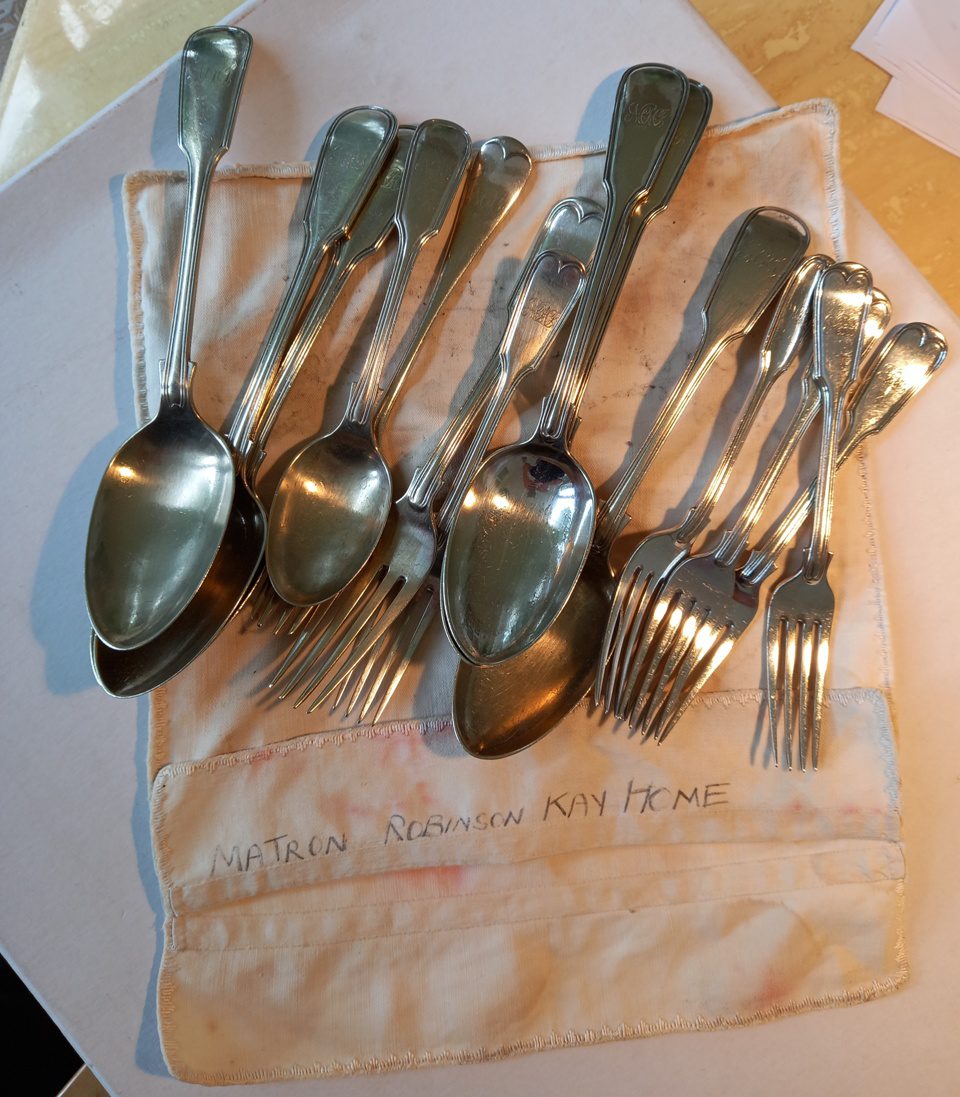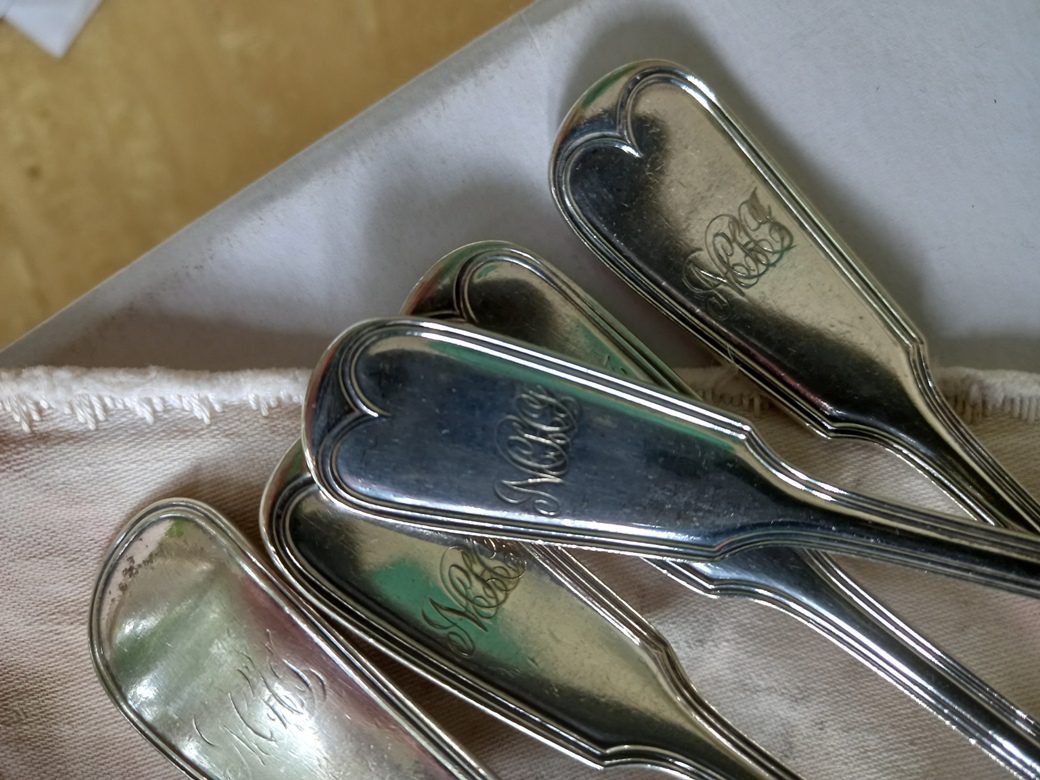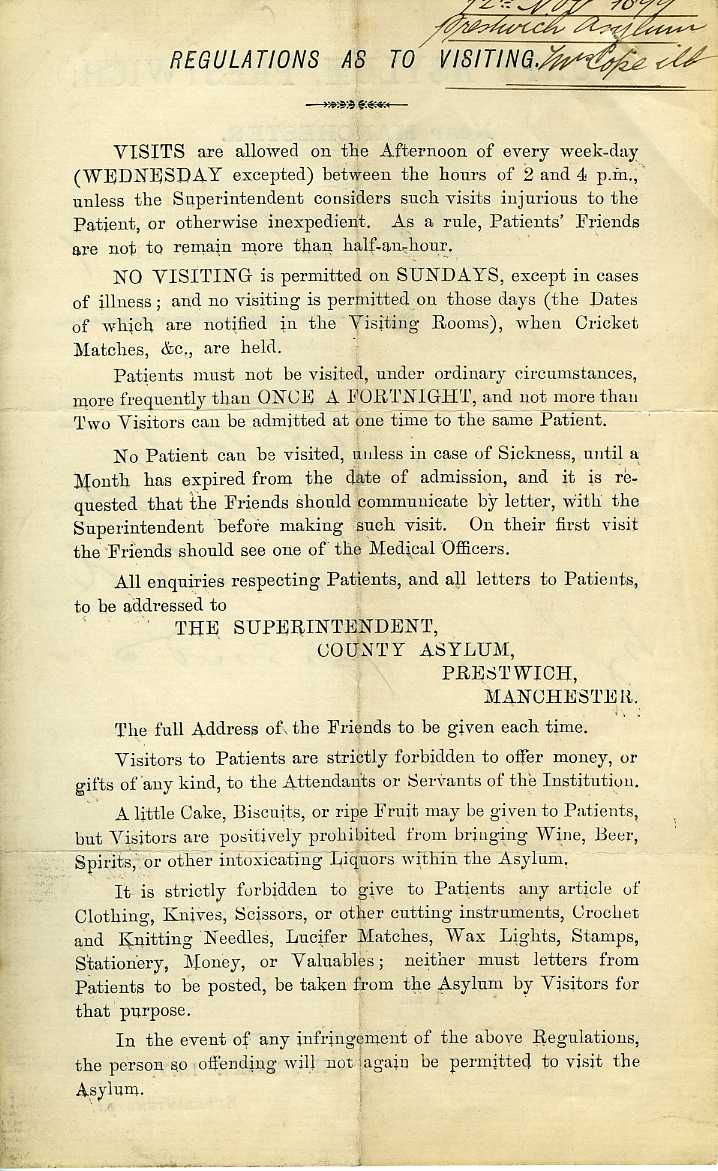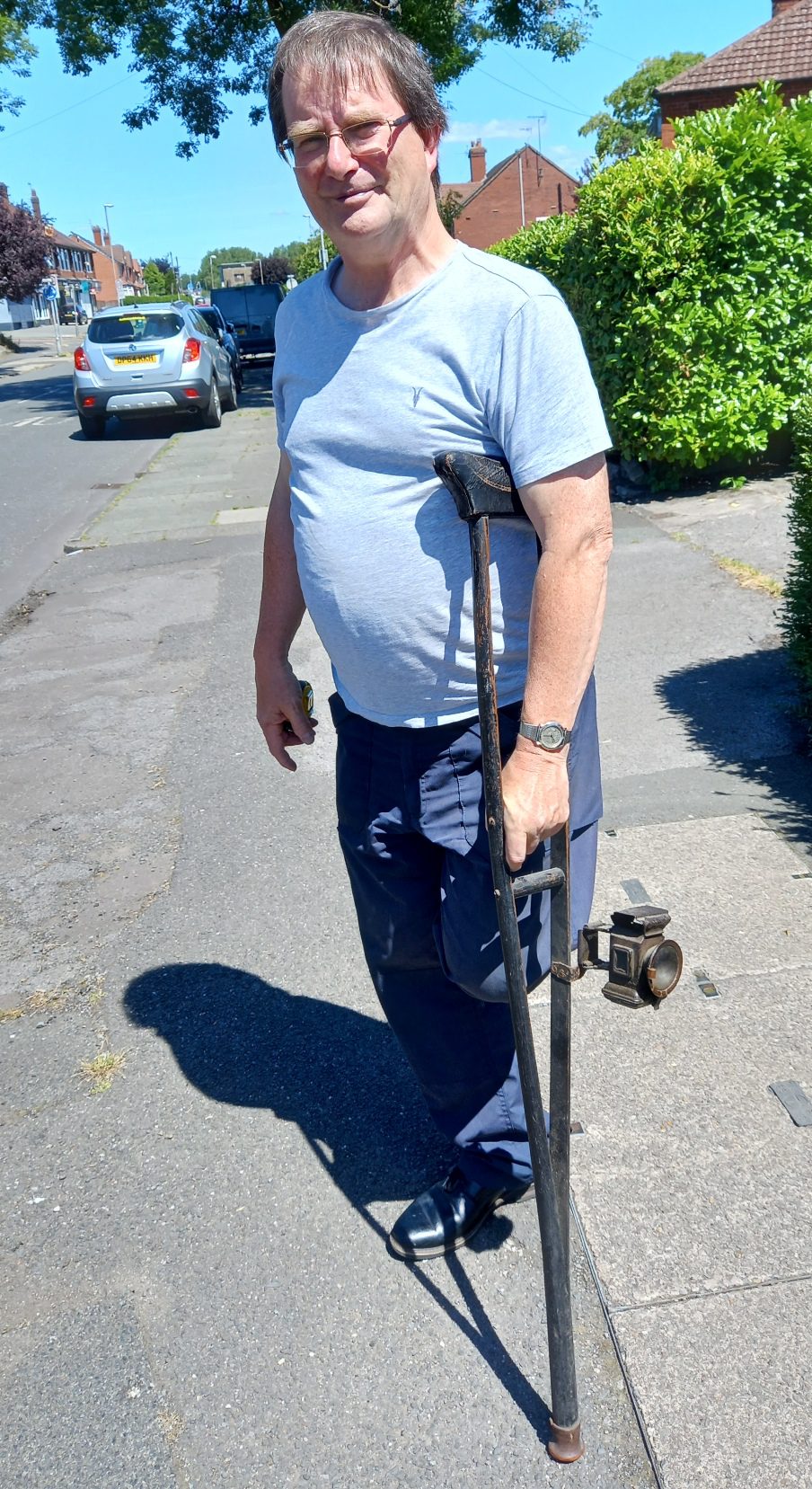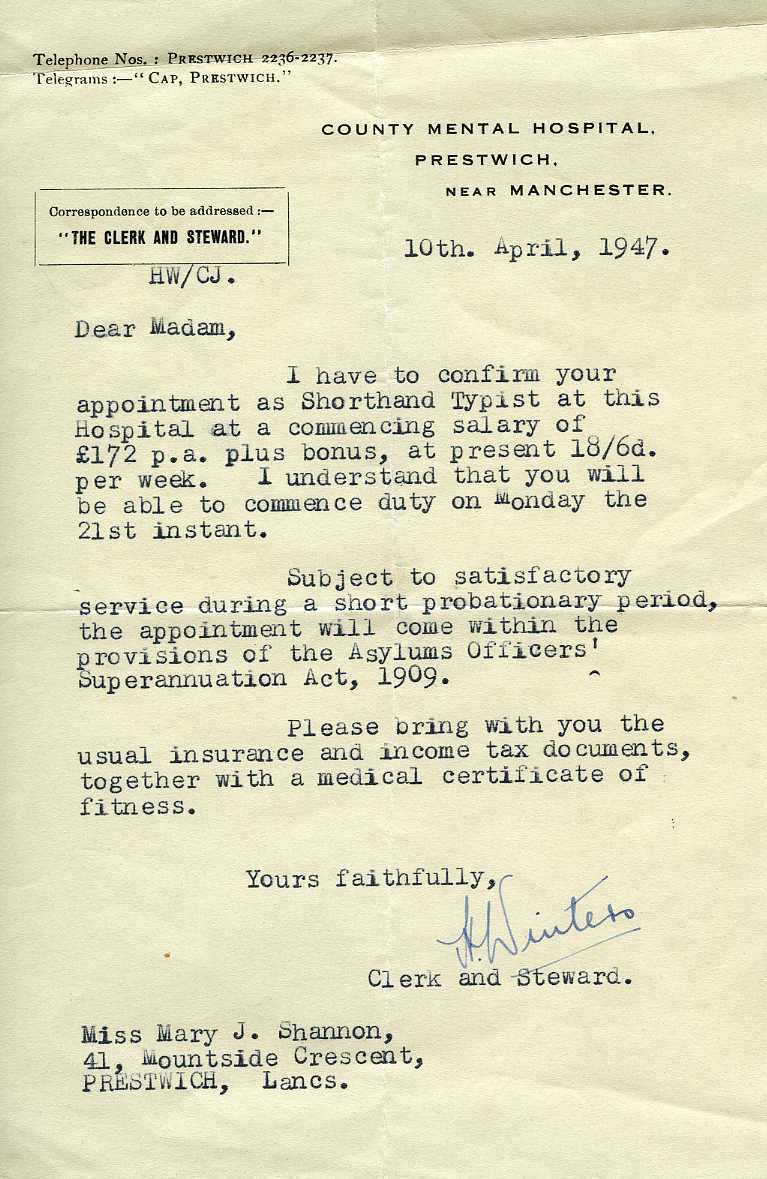 Another major part of Craig's Prestwich Hospital collection is the archive of William Gladstone; not the old Prime Minister but a former head nurse at the hospital who originally came from Lanarkshire in 1932 as a cornet player to join the hospital band.
At the time, Prestwich Hospital had three bands – a dance band, a jazz band and a more military band, and William Gladstone said that "Prior to the Second World War it was very difficult to obtain a post in a psychiatric hospital; from the male point of view one had to be a footballer, bandsman or a cricketer!" He also played in Besses Band during his time off.
William Gladstone rose to become Chief Male Nurse in 1954, before retiring in 1974, and his archive, donated to Craig by his daughter, gives a great insight into the workings of the hospital.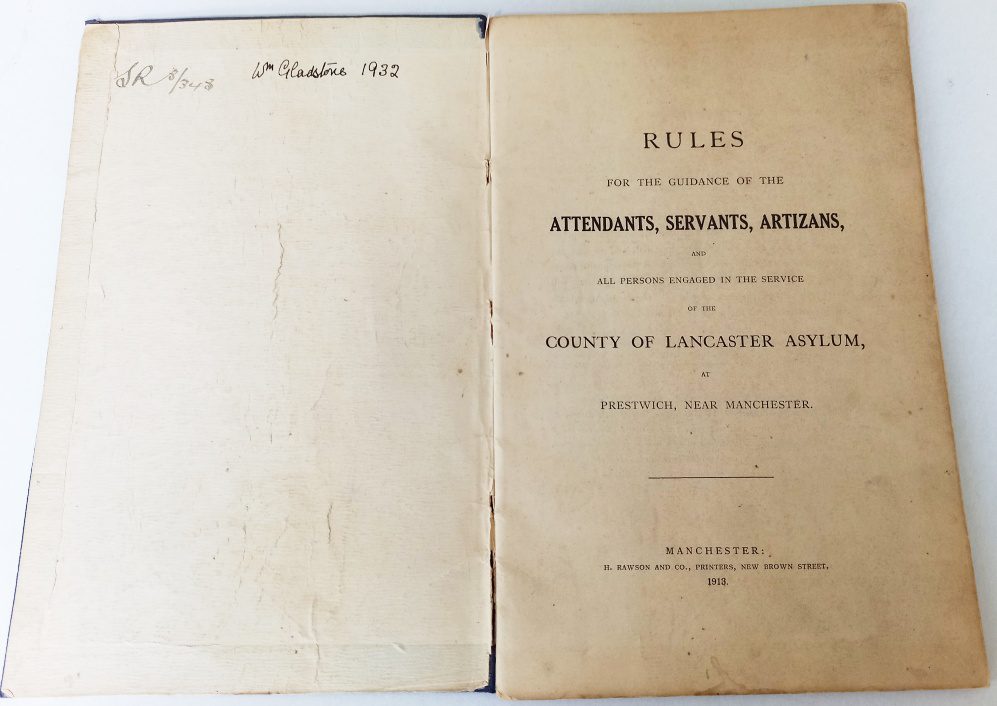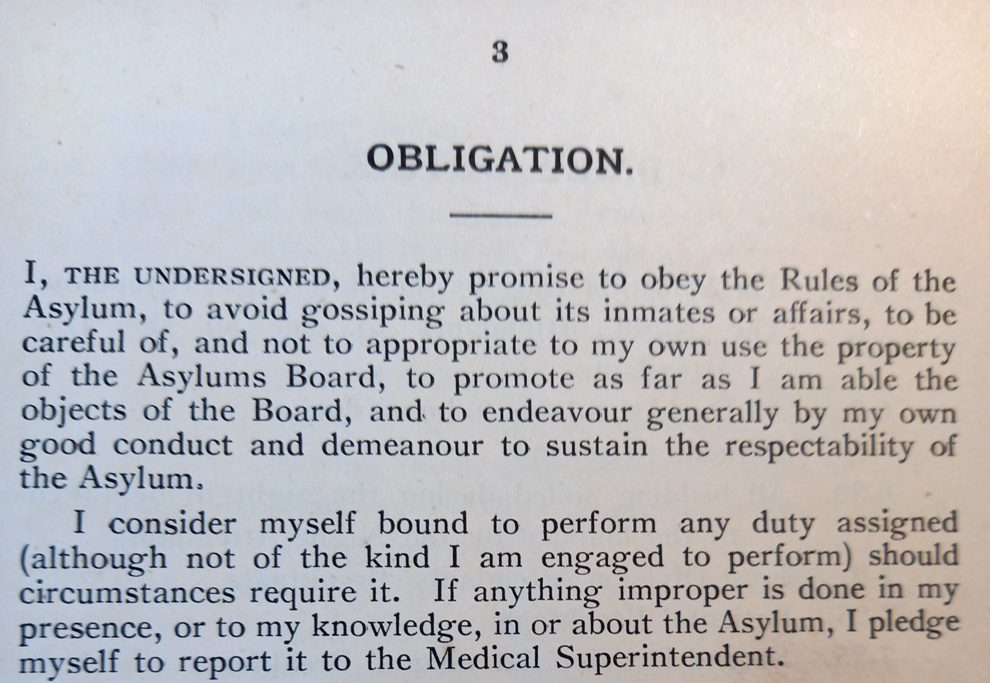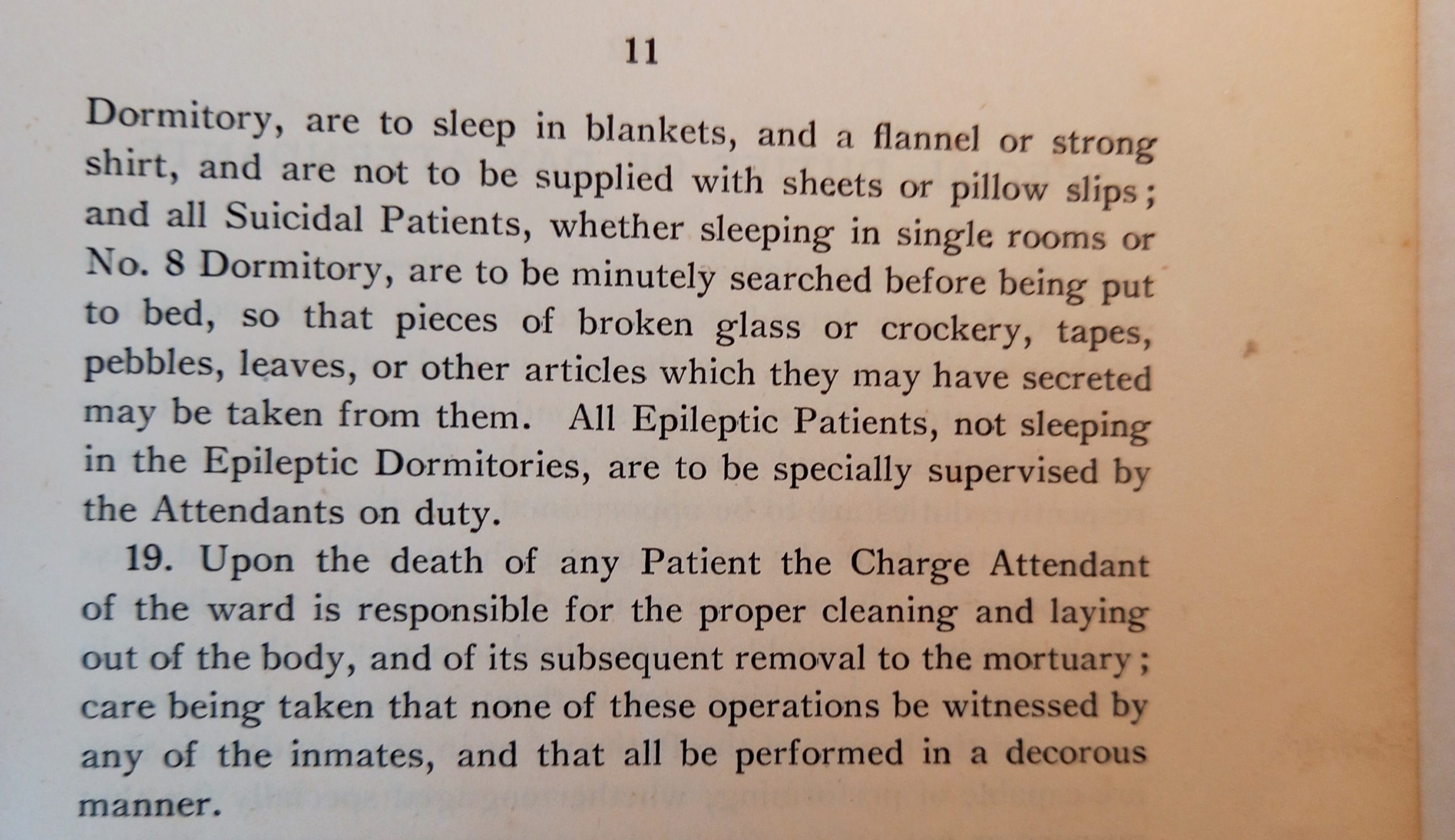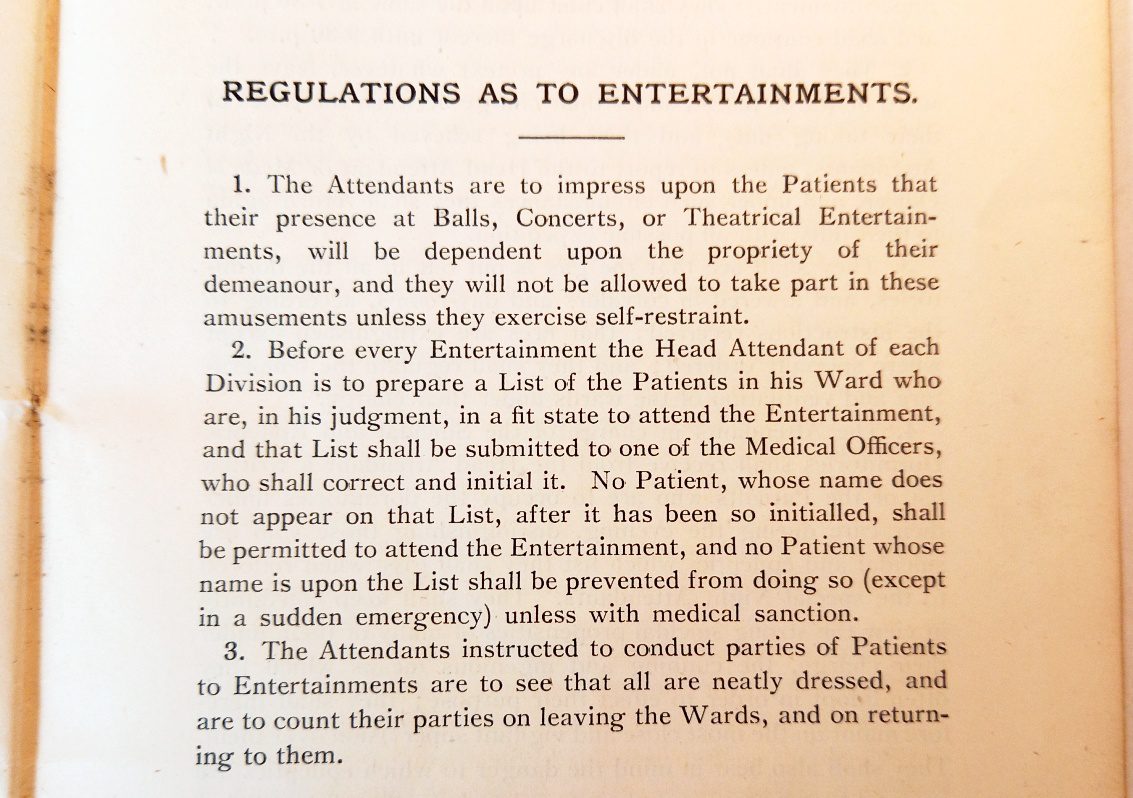 As well as William Gladstone's hand-written notes on its history, there's items including his Hospital Fire Brigade membership card, his personal copy of the staff rules from 1932 for the County of Lancaster Asylum at Prestwich, near Manchester…and weekly food menus from 1969 for patients and staff, showing the dietary difference. So, for one day in January, for tea, patients got 'grilled Spam and tomatoes', while staff got 'celery soup, veal and ham pie, salad, and pancakes with lemon'!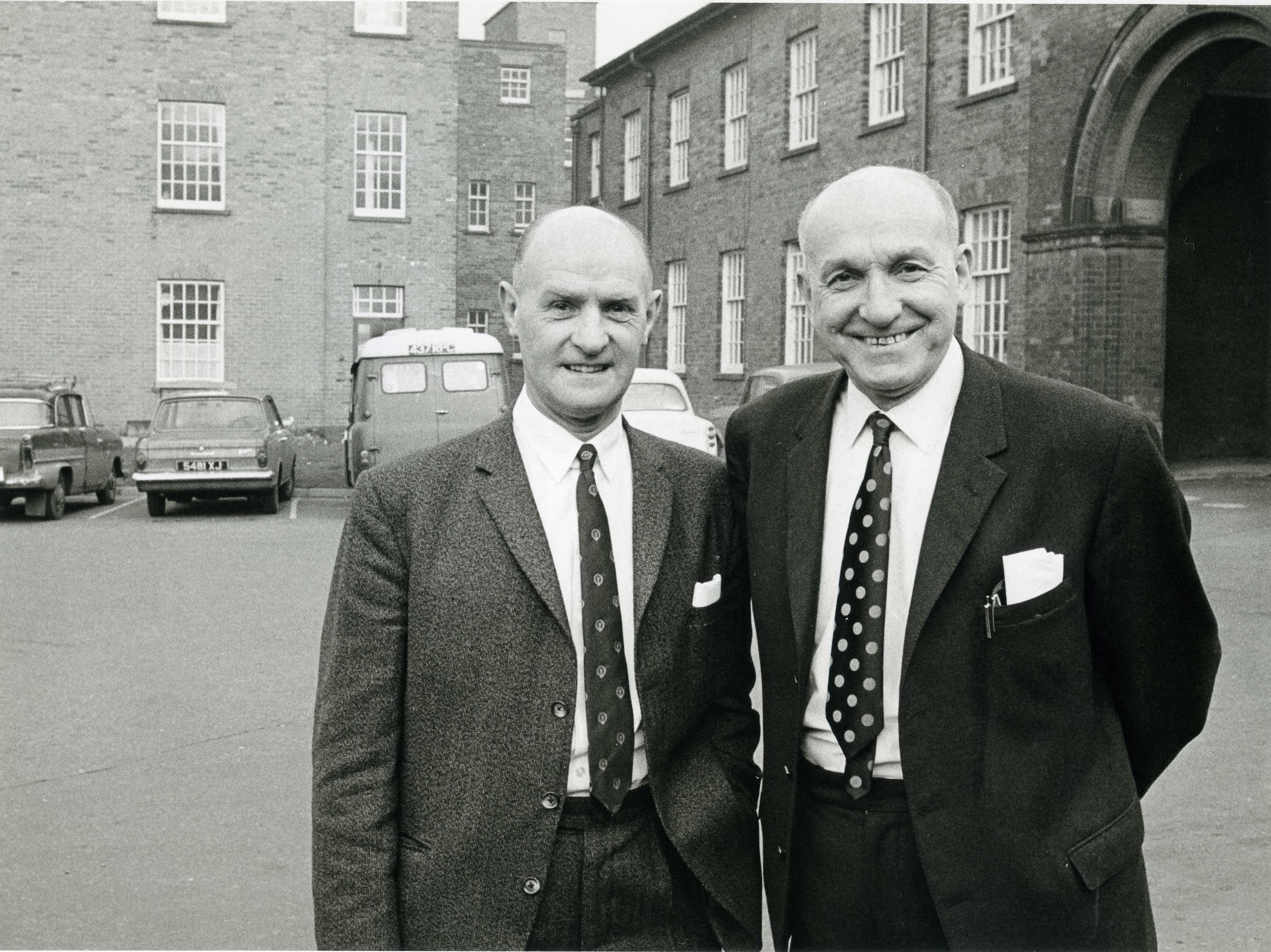 There are also copies of the staff magazine, Magpie, from 1971, with an article on Miss Prestwich Hospital...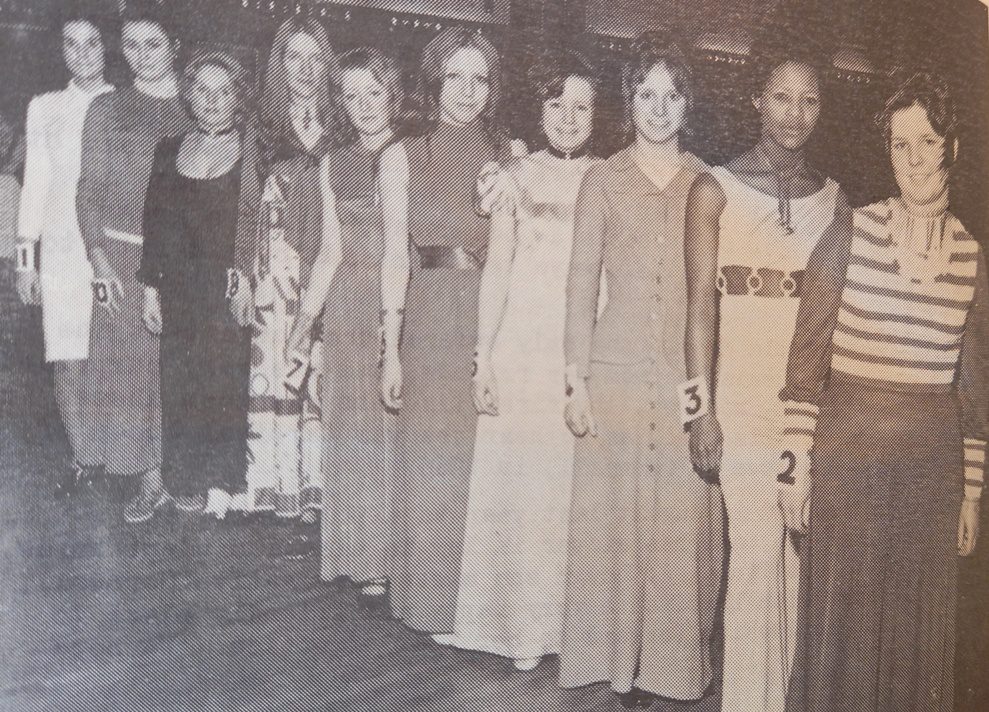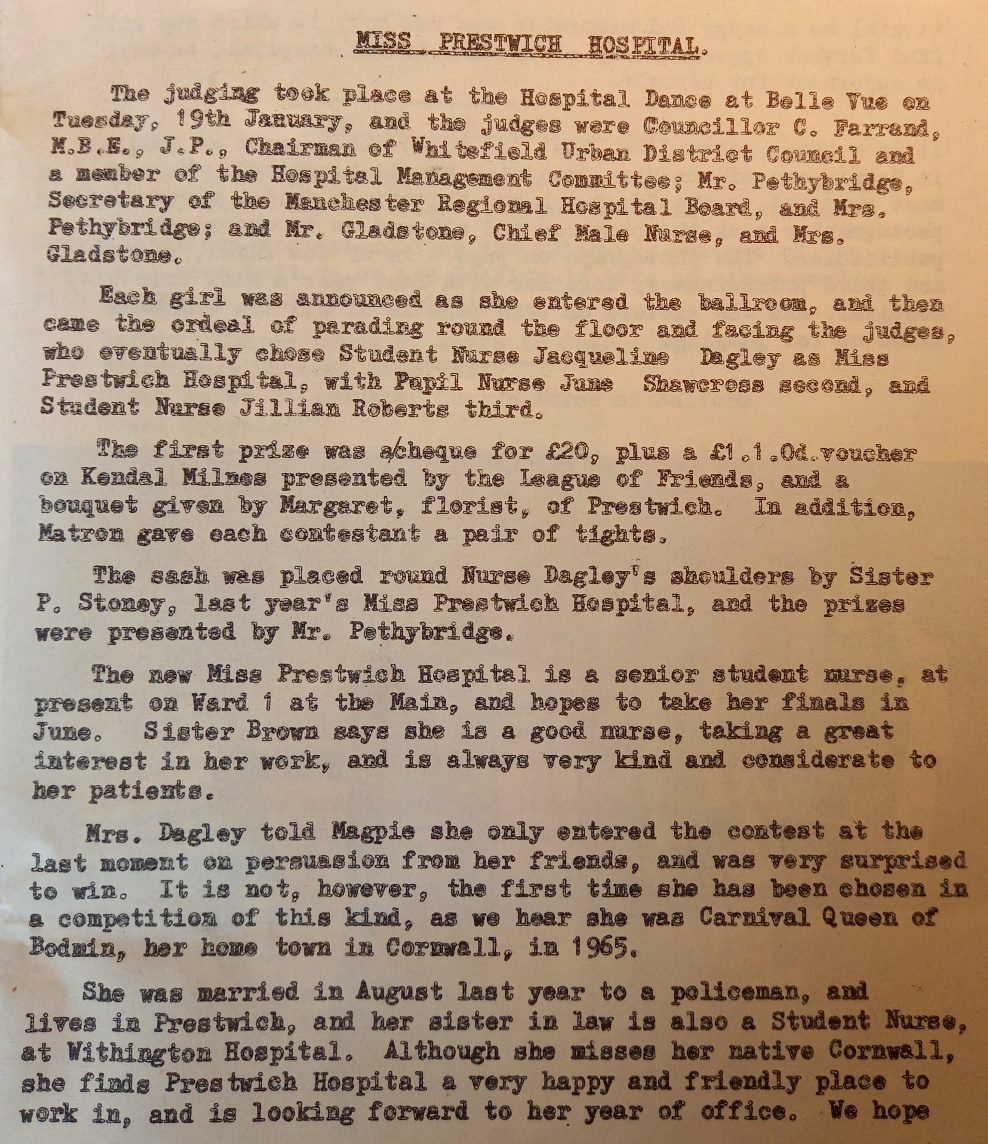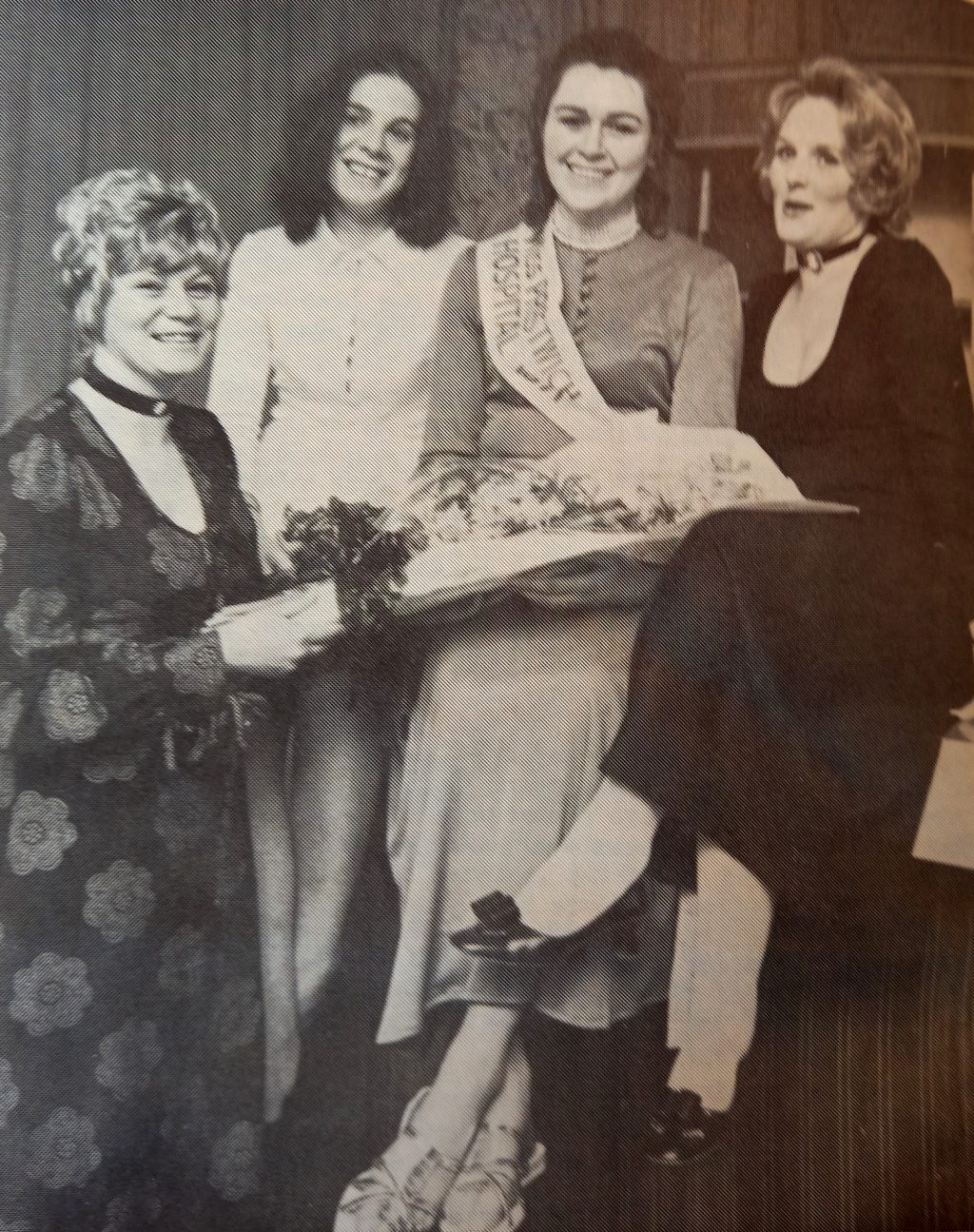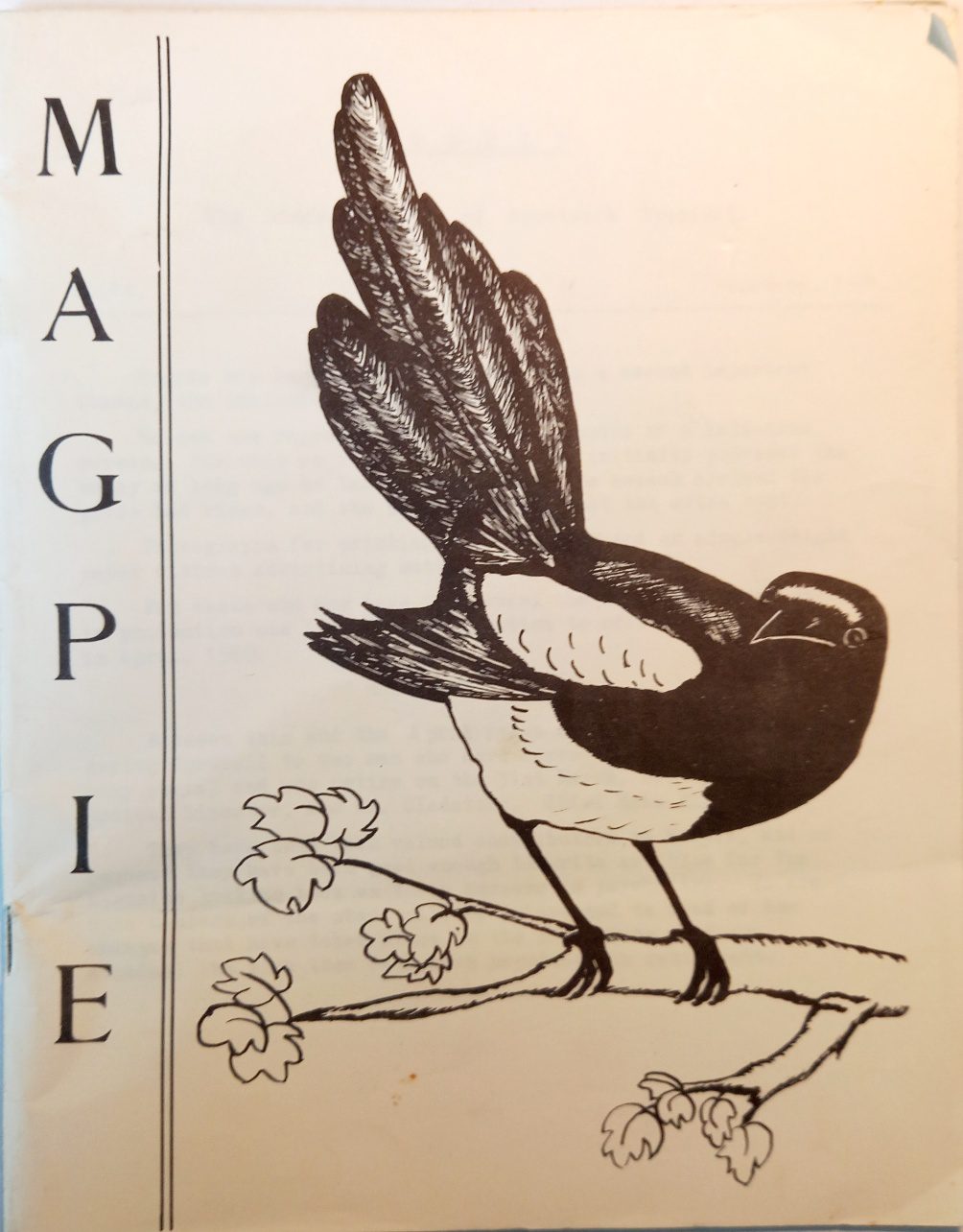 Meanwhile, Craig Brisbane also has a vast collection of postcards showing location photographs of the hospital in various seasons…like, 'Tennis Courts, County Asylum, Prestwich'…wish you were here?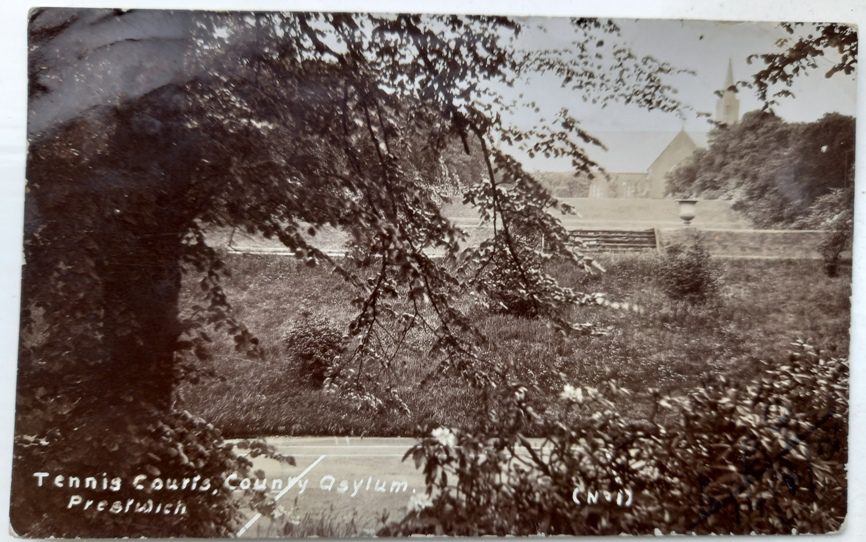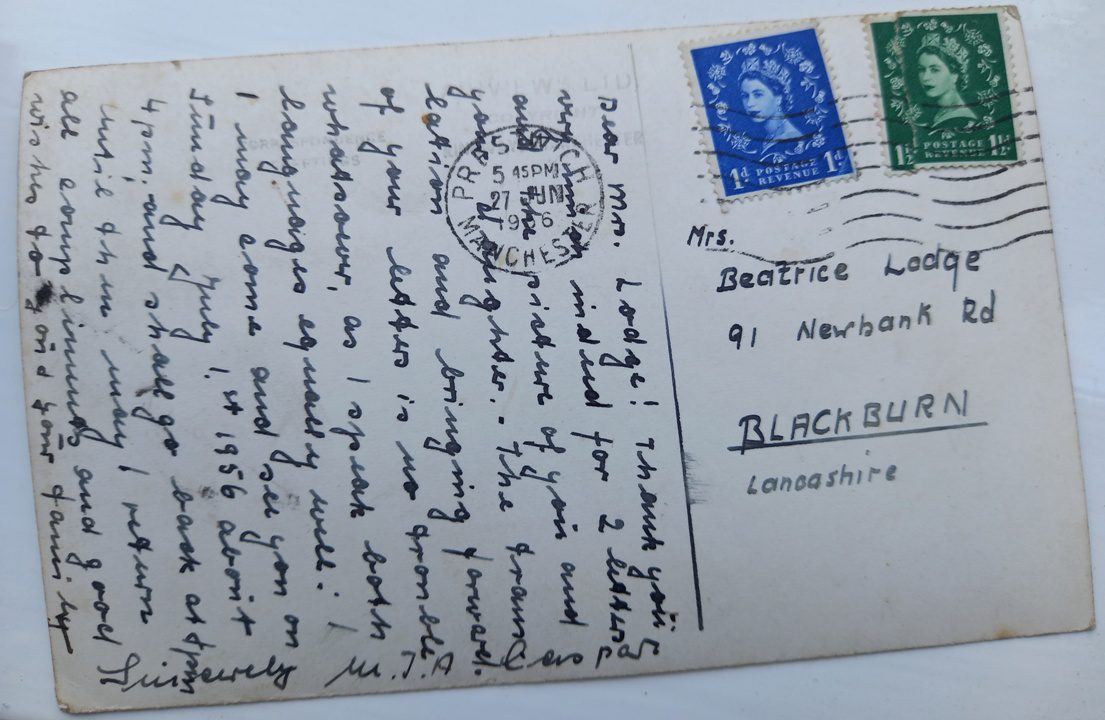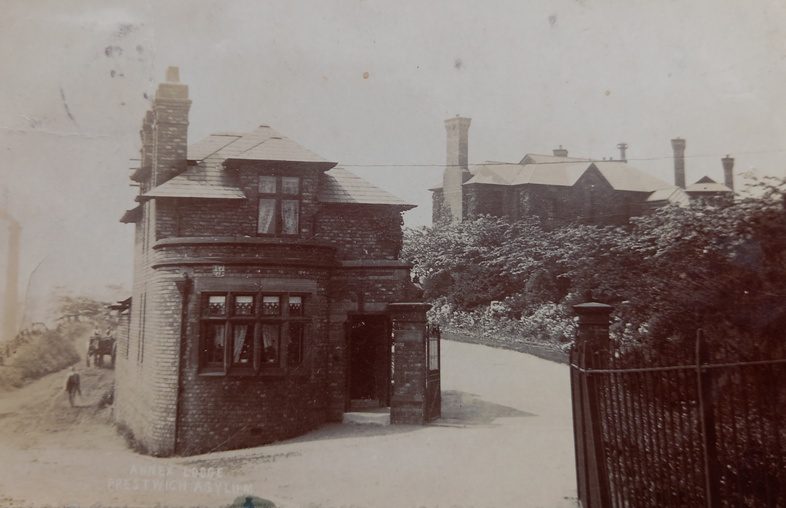 See also:
Prestwich Hospital – What is it? What did it change? And how important is it? – click here

A Short History of Prestwich Hospital/Asylum – click here
Gruesome Conditions at Prestwich Hospital/Asylum – by ex nurses and staff – click here
Prestwich Hospital Births Reform: Dr Montagu Lomax – The Experiences of an Asylum Doctor – click here
UNISON, Prestwich Hospital and Bury New Road – click here
Jimmy Savile and Prestwich Hospital – click here (warning – horrific details)

Prestwich Hospital and The Fall – click here