On the website Prestwich Hospital 'Asylum' by Terence Charles Wilson, he gives some information on what conditions were like for patients, relayed by his gran who was a nurse there from the 1920s plus his own experiences…
"The stories she told me as a boy would make a horror film today" he writes "We need to remember that at this time many mental health problems were still not understood and medication was almost unheard of for psychiatric patients. Patients were still referred to as lunatics and mad people."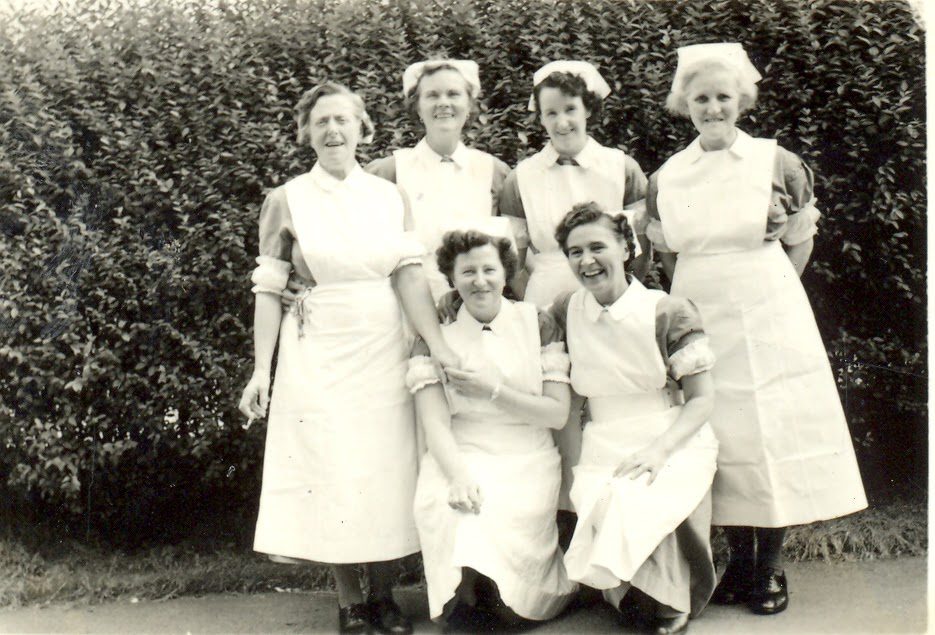 "Most of the problems were dealt with by brute force, padded cells, E.C.T. and lobotomy" Terence explains "The unfortunate and dark history of the Hospital involves the practice of families getting close members convicted to the hospital; for example, a woman pregnant out of wedlock or for stealing. I personally knew a patient who was placed in hospital simply because his family did not want him and could not feed him. He died at the age of 90 and he had been there since he was 14…"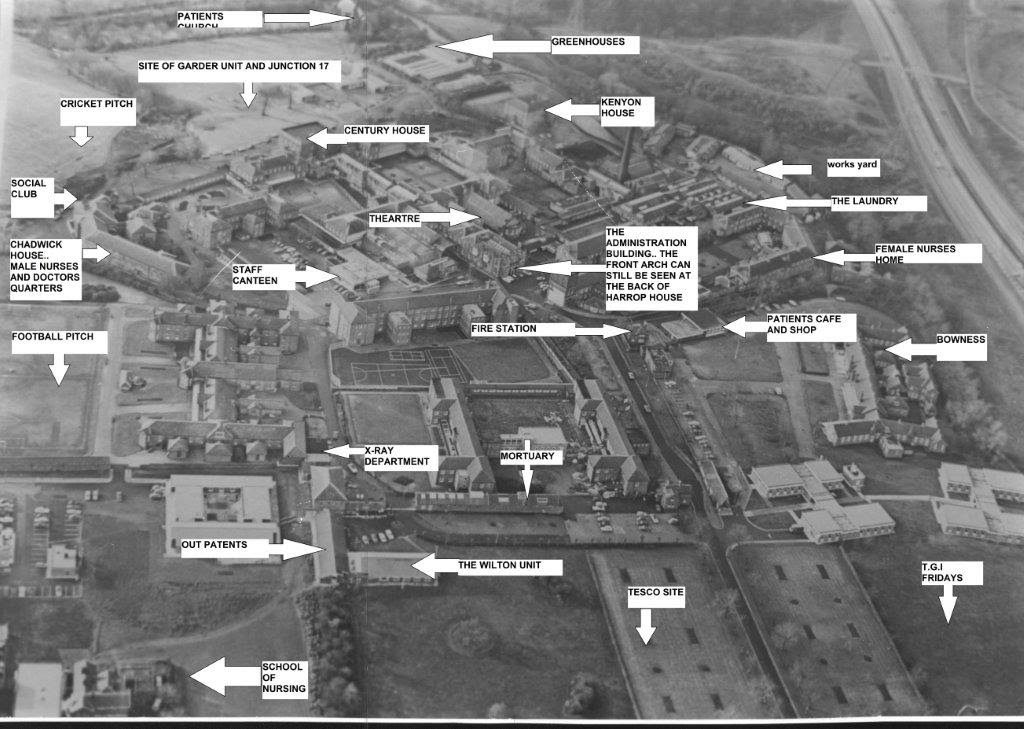 See the full excellent website Prestwich Hospital Asylum by Terence Charles Wilson that has photos, links and more – click here
Meanwhile, the History of Psychiatry published some first hand accounts by staff from the 1960s and 1970s, contained in an essay by an ex staff nurse at Prestwich, Dr John Hopton, Senior Lecturer School of Nursing, Midwifery and Social Work, University of Manchester…
In the essay, titled Daily life in a 20th century psychiatric hospital: an oral history of Prestwich Hospital he writes that "nurses recalling the nineteen-thirties spoke of patients walking round and round the airing courts every afternoon regardless of what the weather was like; patients' clothing being drab and shapeless, wards without any carpets, and all patients eating their meals in one huge dining hall where the sexes were strictly segregated and the cutlery was counted before any of them were allowed to leave.
"Although there were gradual improvements in ward decor and hospital clothing over the years, it was the mid 1970s before practices such as making patients walk in circles around closed airing courts were abandoned completely…"
Hopton backs up his comments with staff interviews…"What I didn't like was when you saw some of the patients, especially at the Annex, and they were on the airing court and they had no braces on, no belt on, there were no bootlaces in their boots, and they were wandering round dragging their feet, their hands in their pockets…I used to think how pathetic [they looked]. But there wasn't much that you could do about it because there wasn't the gear. If you asked for anything, [you got] 'Oh well he's not worth it.'…" Female nurse 1963-69
"There was an airing court between Ones, Twos and Threes and Fives … they were all shunted out [almost every day] but especially Saturday morning when there was no therapy. Saturdays and Sundays they would just walk round in circles and sit there; walk round in circles just herded together really. During the week there was industrial therapy and a lot of them went off to do that sort of thing; there was gardening duties so there was some work for some of them during the week…" Male nurse 1969-76
"We put people into insulin comas and then let them come out of it slowly…What would happen is you'd take them back to the ward after they'd recover from the insulin shock treatment; take them back to the ward…At night time they'd slip into a coma again; there'd be only one nurse on duty for about sixty patients so it happened that sometimes people would go into a coma and never come out of it." Male nurse 1947-1962 recalling the 1950s
"And the grub [at Prestwich]! The only time I saw them get soup was Christmas Day. And if we ran out of potatoes we used to give them bread. And Friday and Sunday it was that salad – I don't know how they used to cut it but a scalpel couldn't cut it any finer and they'd have a slice of bread and that was their supper on a Friday night. [The food] was atrocious." Male nurse 1963-67
Hopton argued in the essay that these oral histories are valuable as to rely purely on official documents and reports do not tell the full story…
"For example" he writes "two of the core themes of the 1968 Review of Psychiatric (sic) Nursing were that the patient was an active participant in his/her treatment and that psychiatric nurses were highly skilled in psychotherapeutic interventions…It is difficult to reconcile these images with the awful blandness and disregard for patients' dignity which characterised life on some of the long-stay wards of Prestwich Hospital until the mid 1970s" he concluded "Furthermore, these accounts challenge the view that the hospitals which became the focus of official inquiries throughout the late 1960s and early 1970s were aberrations from the norm."
Read the full article – click here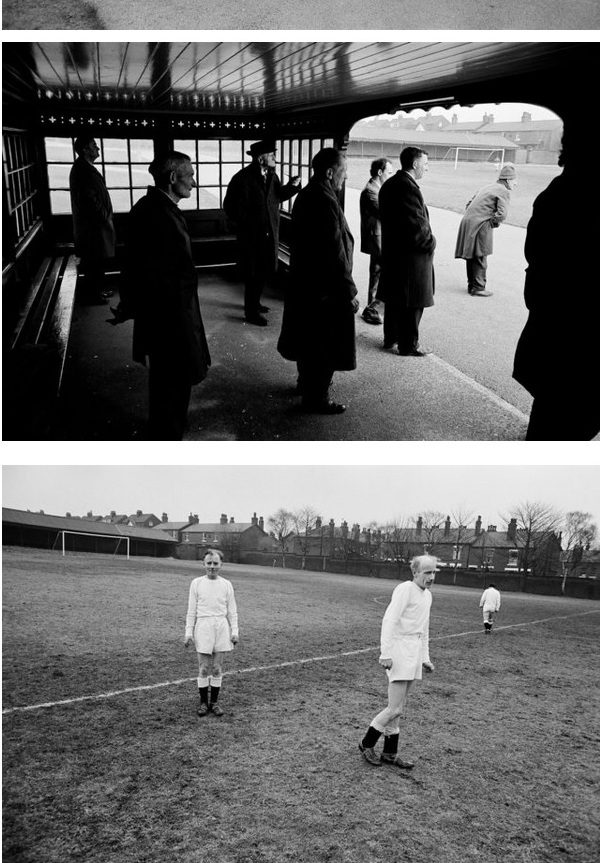 In 1972, Manchester Polytechnic photography student, Martin Parr, took candid photos of patients, or as academic, Janet Batsleer, writes; "These are portraits, of the lives of working-class people, who no longer had any recourse to family support and had to face the shame associated with places like this. The Workhouse. The Lunatic Asylum."
 Parr stated that "I was so taken with the place that I decided to do some work and sought out permission to photograph there, then got stuck in for the following three months, photographing constantly. Visually it was very striking. The whole atmosphere…you just knew there was scope there. When you're a nineteen year old photographer, you have aspirations, but it's difficult to know actually what to say. But suddenly I found something I wanted to articulate."
See Martin Parr's photos and text – click here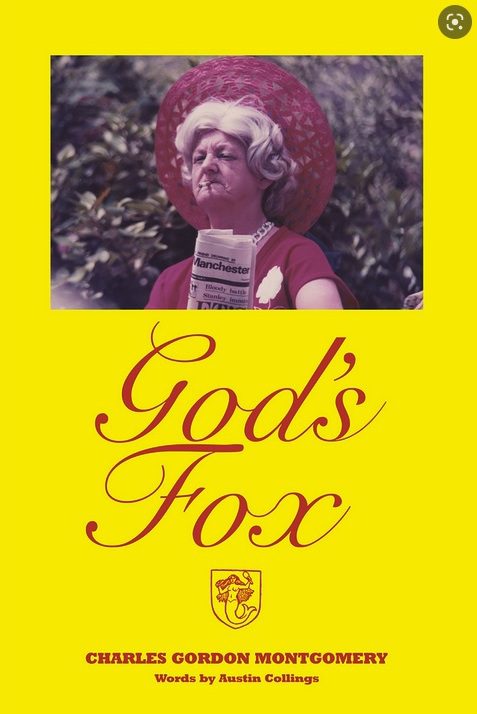 In 2021, Pariah Press published God's Fox, featuring haunting photos of patients taken between 1979 and 1996 by a former Prestwich Hospital boilerman, Charles Gordon Montgomery, 'the best British photographer you've never heard of'…
The accompanying words are by Austin Collings, who met Montgomery through mutual friend Mark E Smith while co-writing The Fall frontman's autobiography Renegade.
"You feel like you've seen a movie when you look at one of his photographs; the movie reconstructs itself from a single image" he told Dazed website, referring to Montgomery's images "They're unflinching photos that depict Prestwich in ways both recognisable and unknowable. He's not just tossing us a few pieces of his life, he's going all in – full exposure…"
For more details on God's Fox – click here
Manchester Central Library also holds images of Victorian patients at Prestwich, with the reasons why they were admitted…There's William Meeks, who was admitted in 1900, diagnosed with overwork… "He says he does not know what crime he has committed. He also says that his mentality has been affected by a money box at his place of employment…"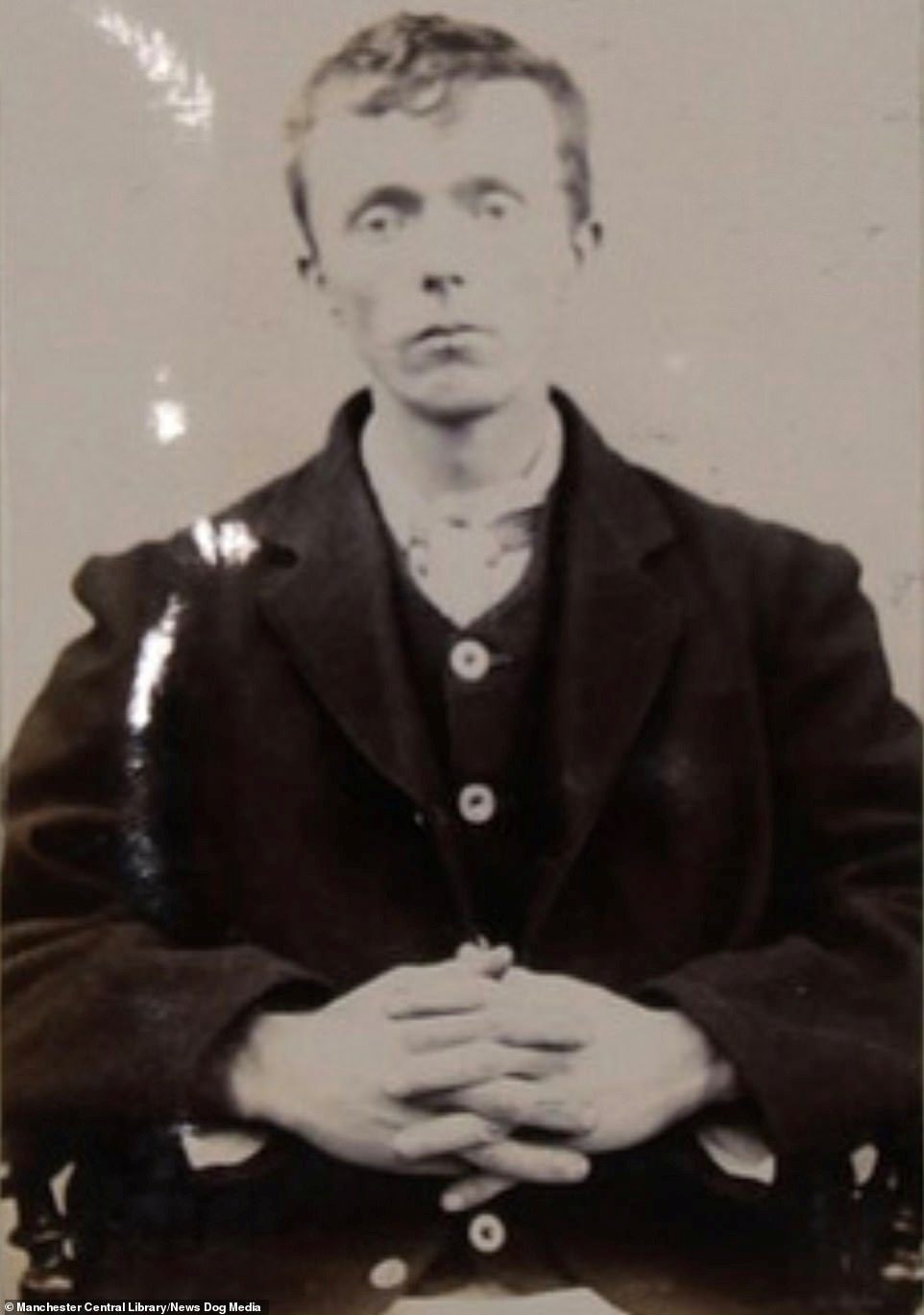 …And Mary Alice Thorpe, in 1901, age 31. She is stated to be 'noisy and constantly talking' and believes she is 'related to royalty and nobility and has friends that are very rich'…
To see some of the portraits in a Daily Mail article – click here
The Prestwich Library Heritage Room at the Longfield Centre has exhibits of equipment from Prestwich Hospital, including an ECT machine, a cutlery box and more…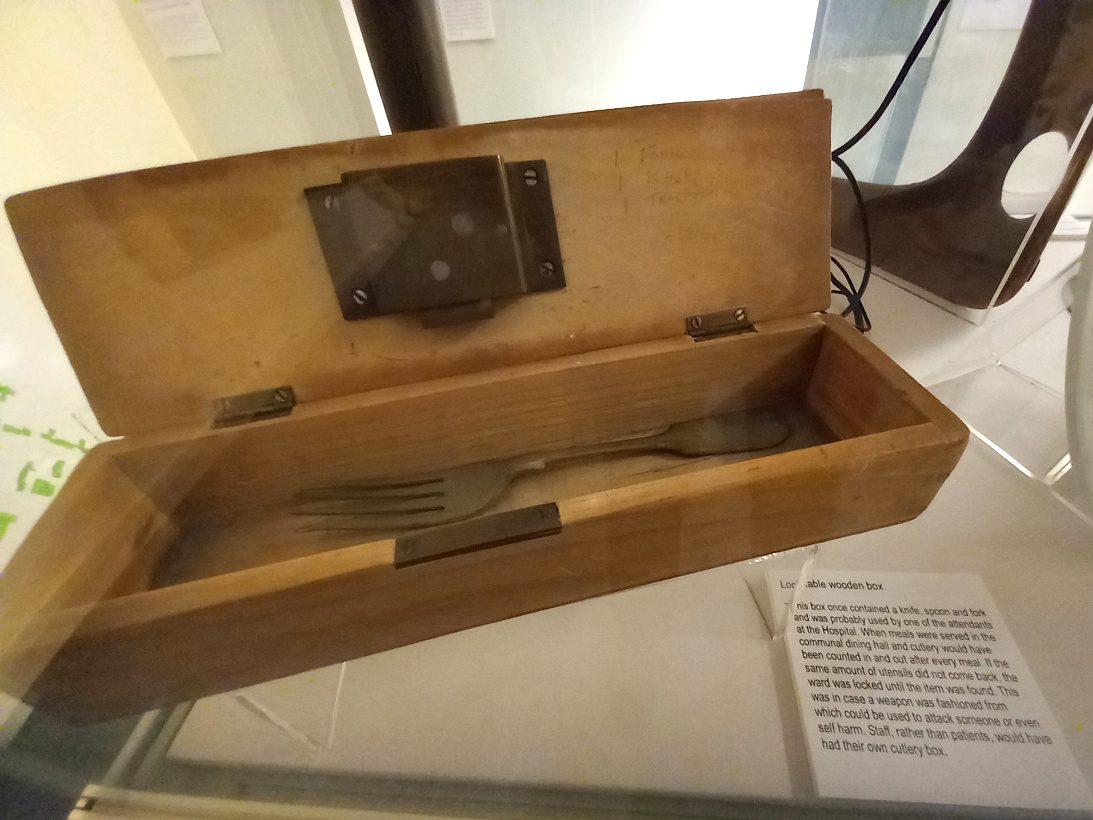 See also:
Prestwich Hospital – What is it? What did it change? And how important is it? – click here

A Short History of Prestwich Hospital/Asylum – click here
 Prestwich Hospital Births Reform: Dr Montagu Lomax – The Experiences of an Asylum Doctor – click here
Buttons and Tales From Prestwich Hospital – click here
UNISON, Prestwich Hospital and Bury New Road – click here
Jimmy Savile and Prestwich Hospital – click here (warning – horrific details)

Prestwich Hospital and The Fall – click here
.