12 Things About Bury New Road: Part Seven
Just off Bury New Road, on Sedgley Park Road in Prestwich, is the stunning Grade II listed Sedgley House which dates from the 1850s and is now occupied by Greater Manchester Police as part of its Training Centre…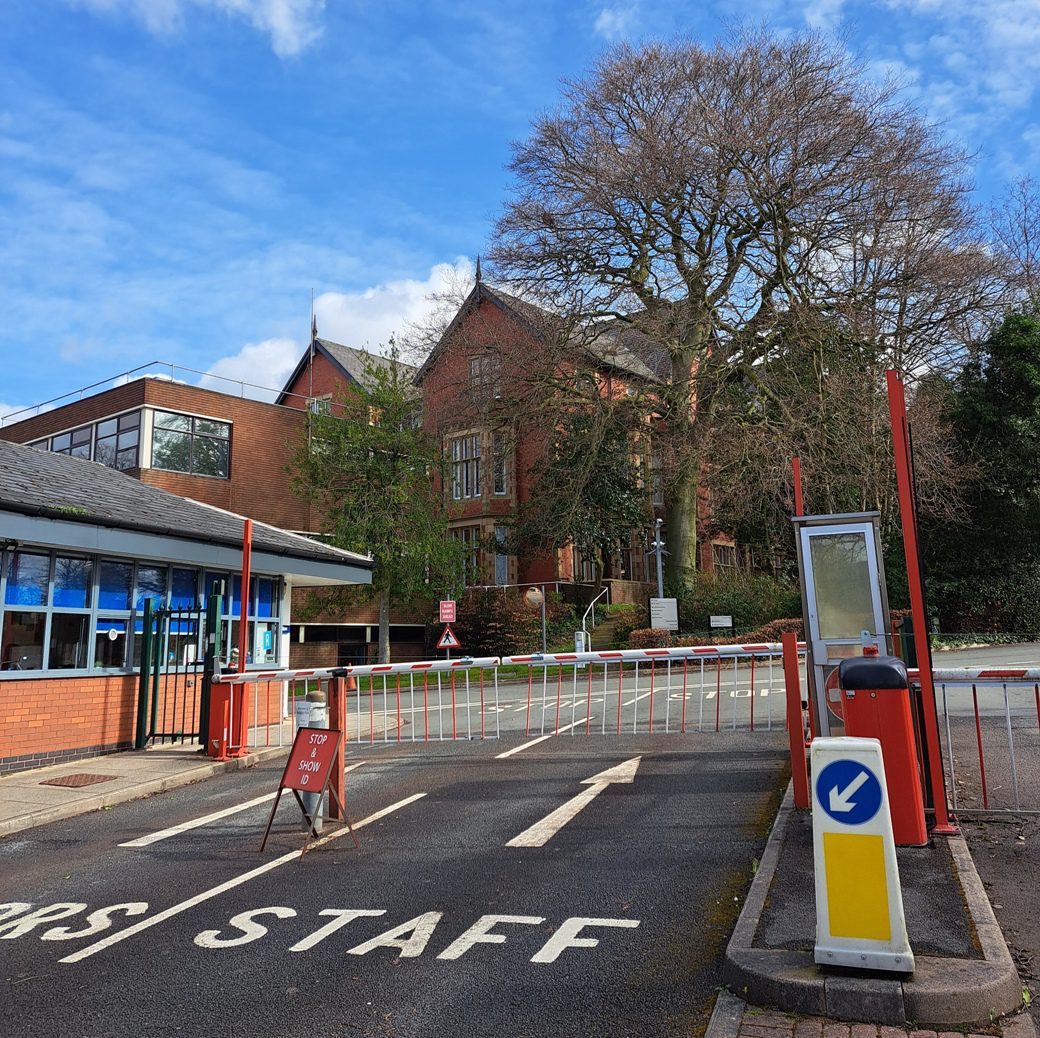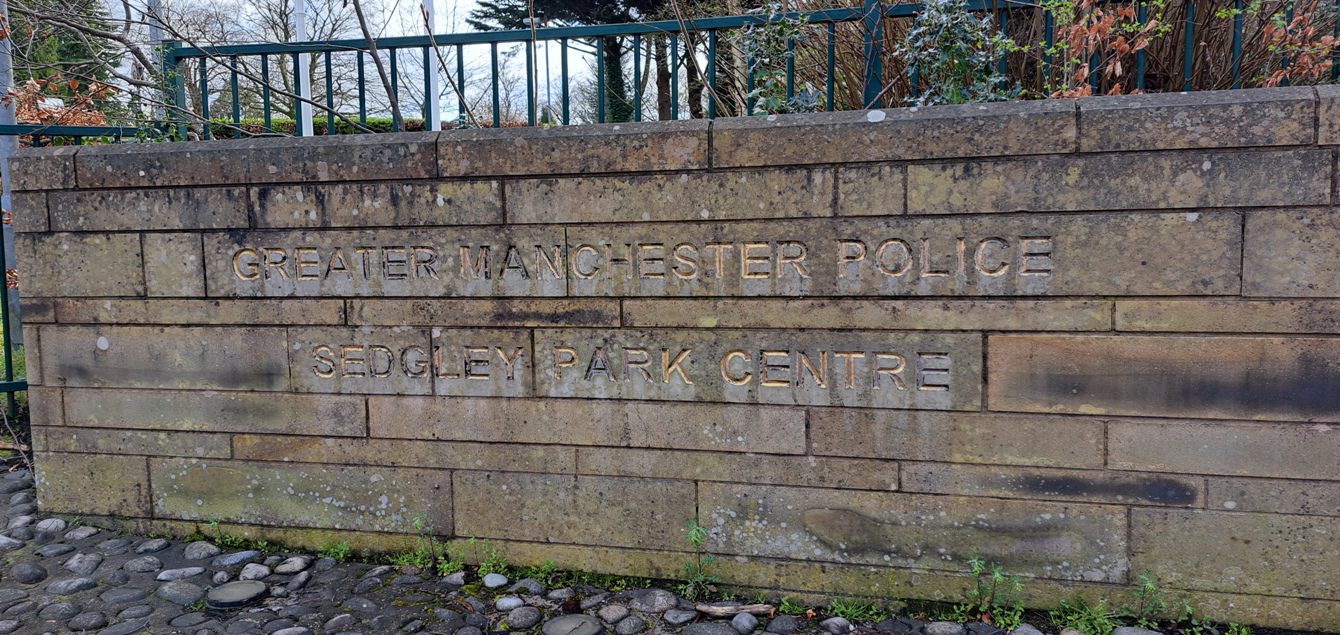 While the exterior of the mansion has a definite Gothic look, its official Historic England listing states that it has "A remarkably intact and elaborate late-Victorian interior" complete with a Minton tiled floor, a monogrammed clock, panelled doors and walls, a billiard room, a Gothic fireplace, Art Nouveau hearth tiles and an 'elaborate' brass chandelier. Meanwhile, its 'Garden room' has a marble Gothic fireplace and a 'sumptuously decorated ceiling with painting on canvas of cornucopia, ribbons, garlands and birds'.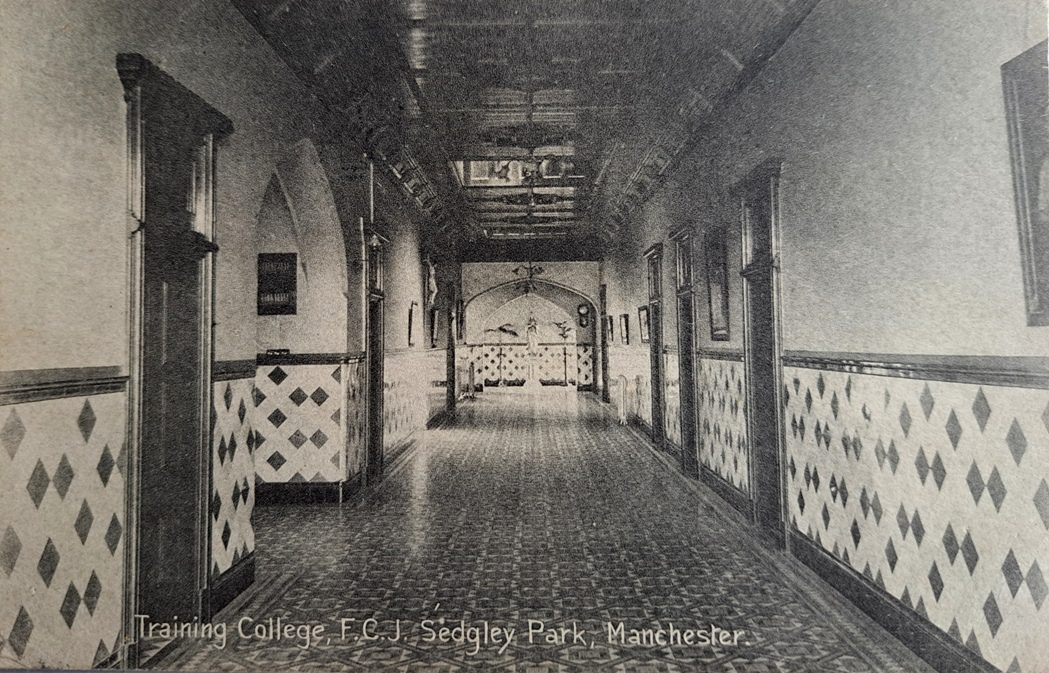 The GMP Training College extends well beyond the listed mansion to include other buildings which are not of heritage interest. But, unfortunately, GMP doesn't give guided tours, and when the Bury New Road project asked to do portraits within the site it was met with no response.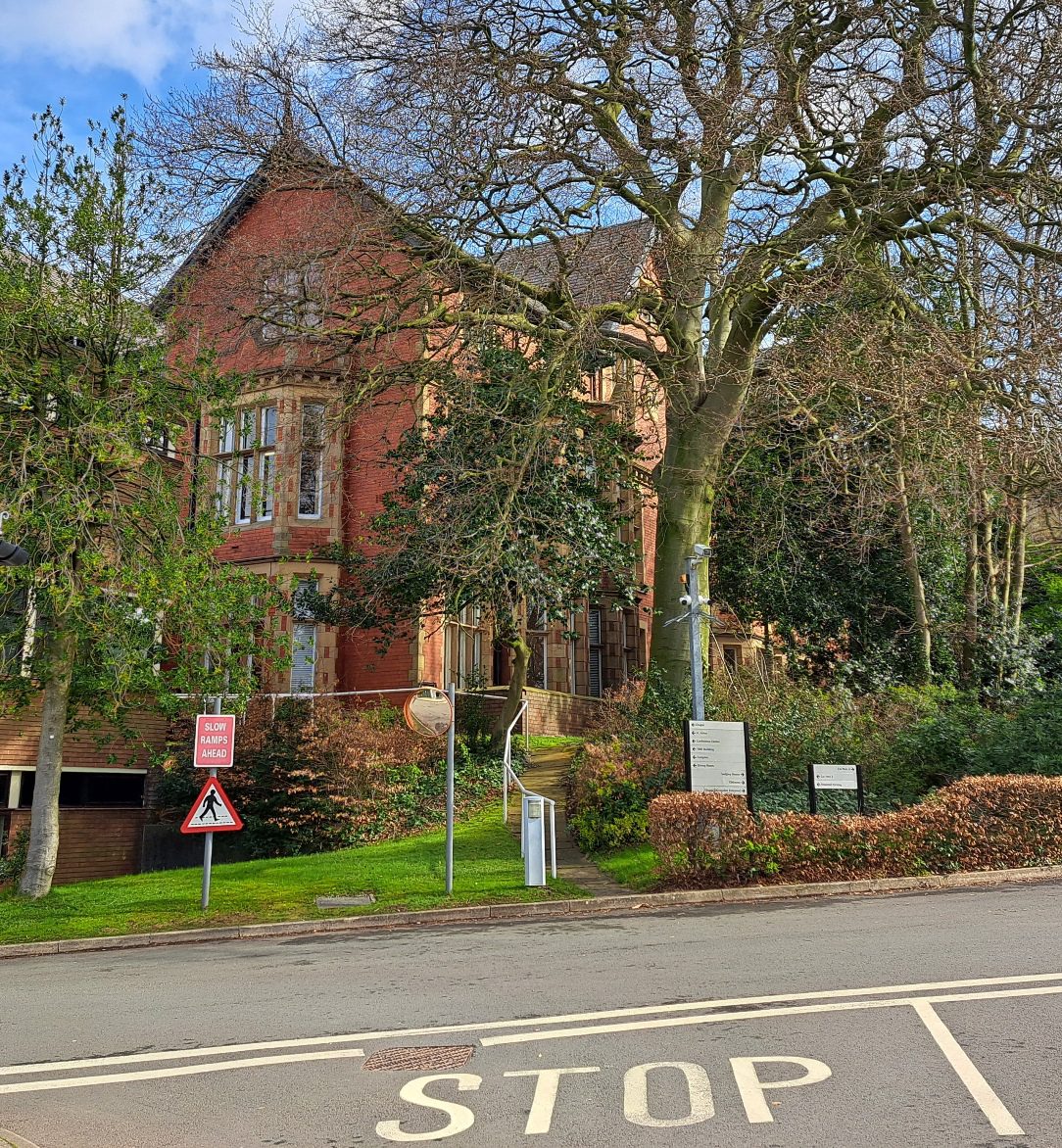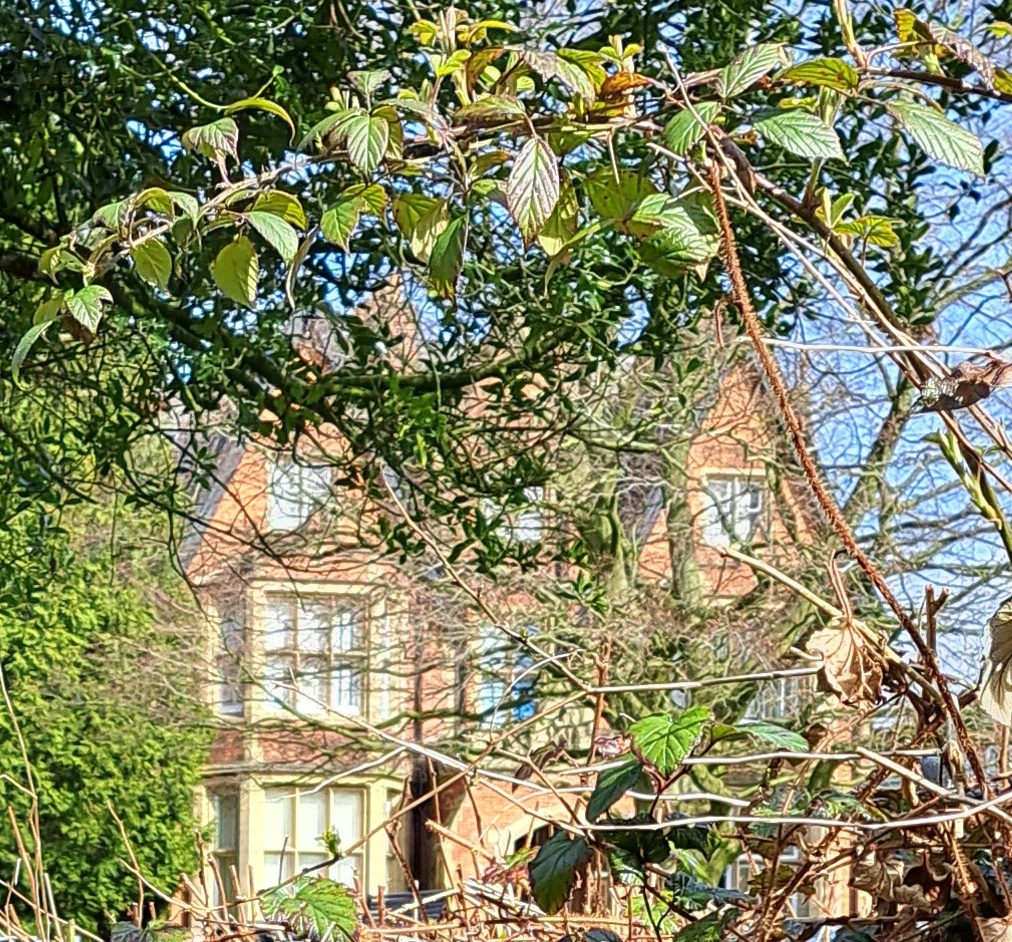 Moors murderer Myra Hindley got to see the interior when she stayed in a flat there in 1987, en route to Saddleworth Moor to look for the graves of her victims. And undercover journalist, Mark Daly, did do some filming in there as part of his BBC Panorama expose, Secret Policeman: Racism In The Police, broadcast in 2003.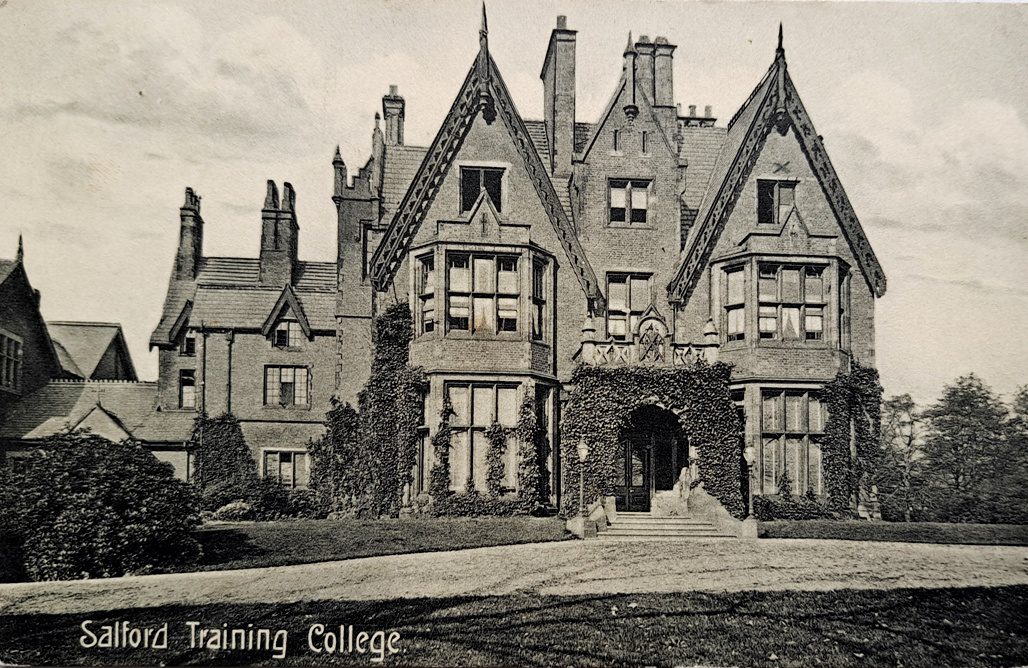 In the early 1980s, Craig Brisbane, from the Prestwich Archaeological Group, and Ian Pringle from the Victorian Society, after showing their membership cards, were allowed on site to take photos of the listed building exterior – only to get a shock later in the day…
"We asked the lady police officer at the gate if we could walk around the grounds taking photographs and she was happy to let us do this, which we did" Craig recalls "We thanked her and went on our way. But that evening both of us received a visit from groups of large, very sturdy looking gentlemen in black boots, black tops and black helmets carrying very large guns, asking what we had been doing.
"They were vigorous in their requirements for information but they soon realised that we were not terrorists" he adds "It turns out the Chief Inspector for Greater Manchester was on an upper floor looking out of the window, and the anti-terrorist precautions were extreme at the time. They took the films out of our cameras as it was in the days before digital photography.
"So, yes it was an interesting experience, but I don't want to go through that again!" Craig decides, although he does still have a piece of the House, from when his antique dealer father bought a broken chandelier that was left in its basement for over sixty years, following the conversion from gas to electricity back in the day…
"We had a happy six months attempting to put it back together again in our cellar" he recalls "We had a new shaft made, and it was huge and fabulous, and was sold to an American antique dealer to go into a restaurant in Texas. The piece I have is a dish from underneath one of the arms of the chandelier, and no-one has ever come back asking for it…
"However" Craig adds "after my experience with the anti-terrorist squad, I have no photographs to show, just old pictures taken in the War…"
So here they are, together with some history of the listed building…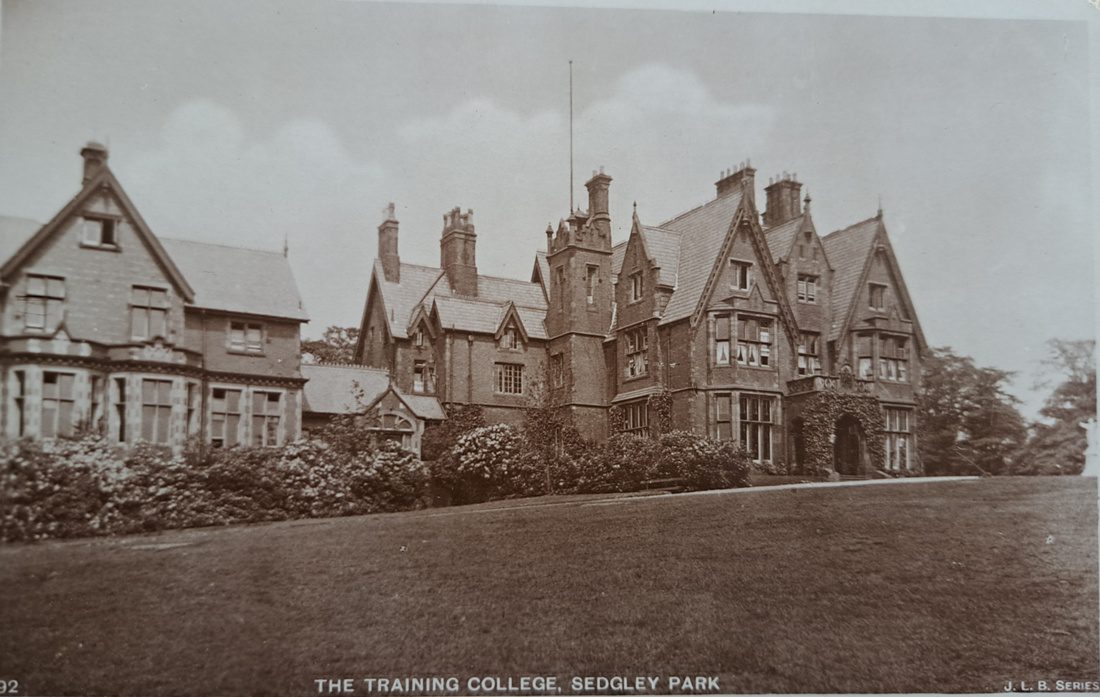 Built on the former site of Sedgley Park and Sedgley Hall in the 1850s, by the late 1800s, the Petrocokino family, led by Greek merchant Themistocles Petrocokino (who is buried in St Mary's Churchyard in Prestwich), were living in Sedgley House, adding lavish refurbishments, including putting the family monogram on everything from clocks to chimneys.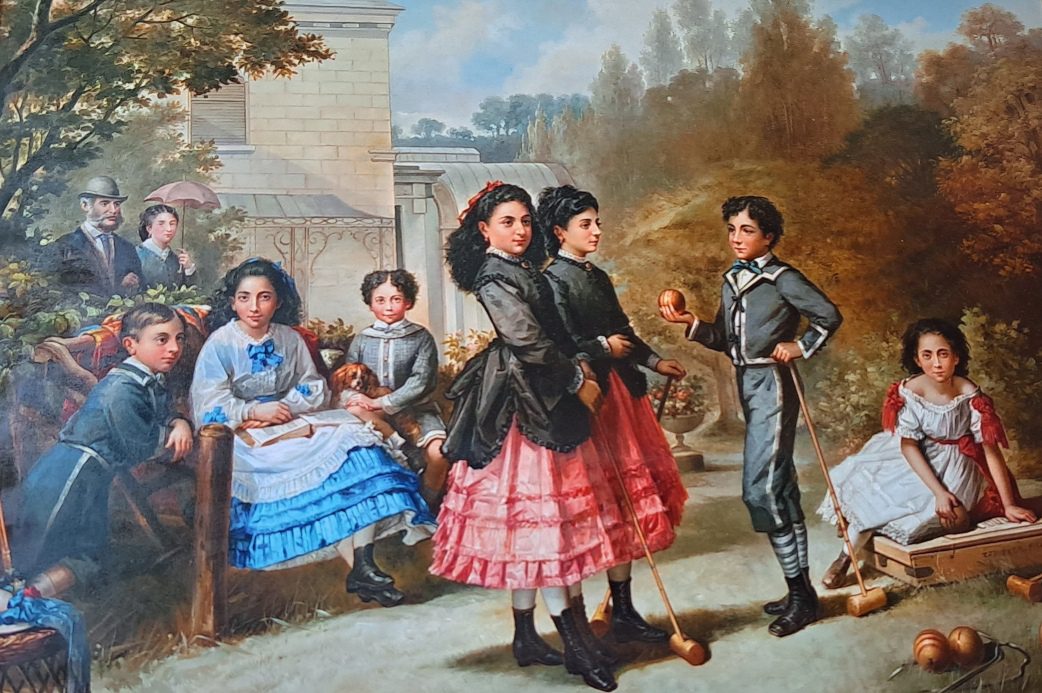 The house was sold in 1904 to the Faithful Companions of Jesus and used as a Roman Catholic Training College, with an extension built in 1905.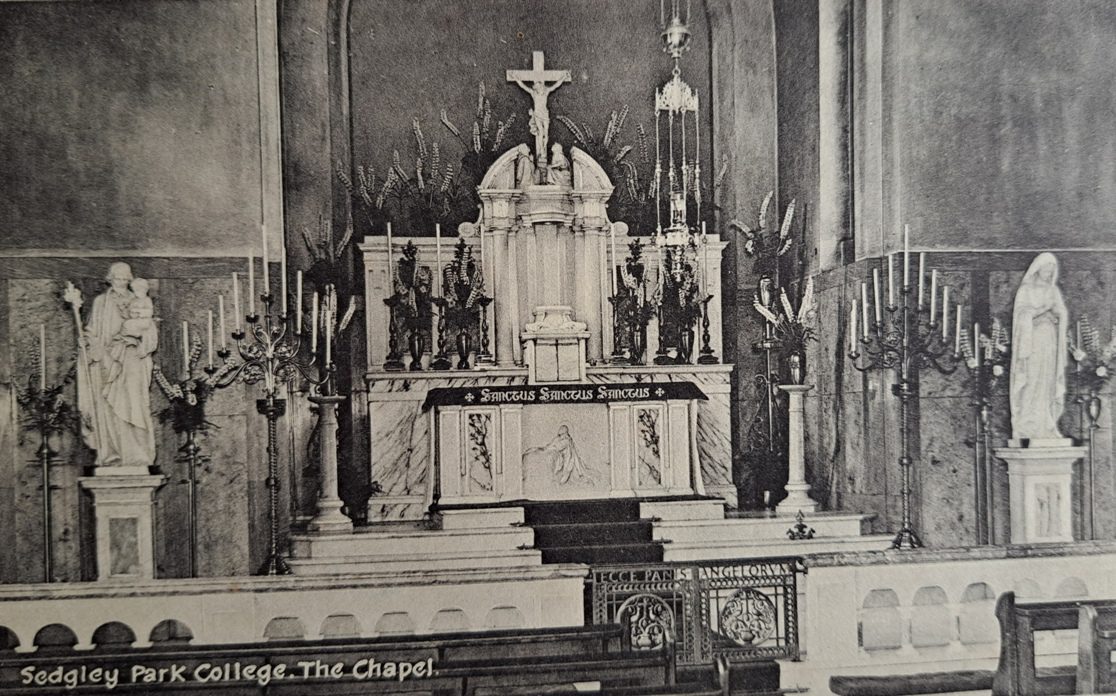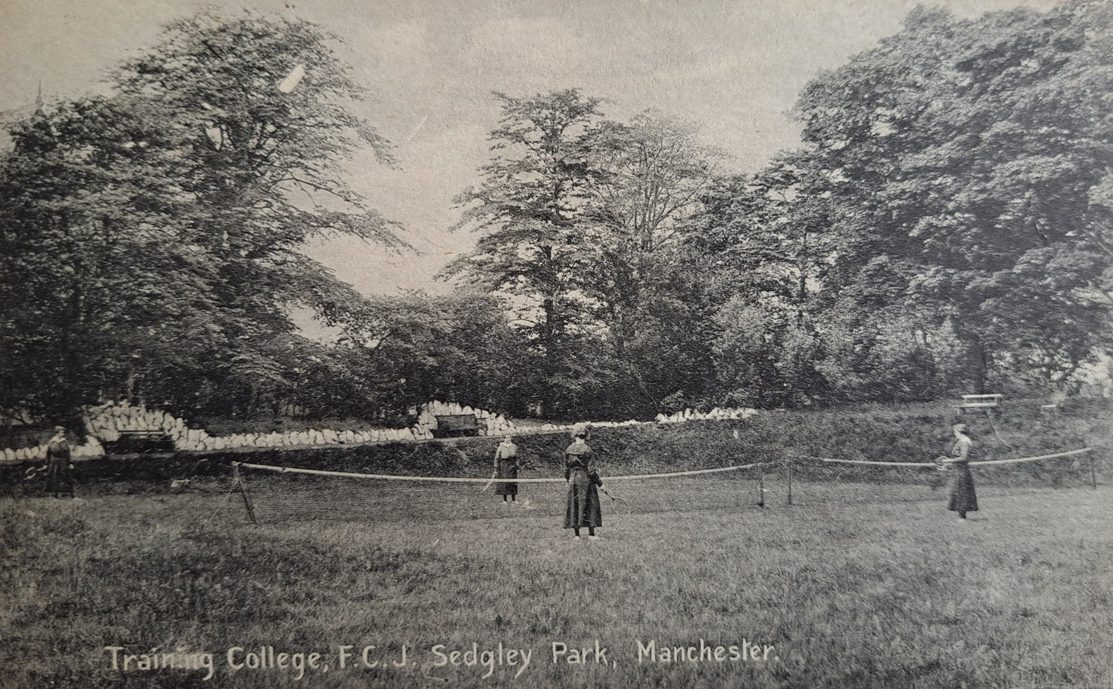 During the Second World War, the Reverend Mother allowed the Sedgley House grounds to be used for training local defence volunteers and, later, the civil defence force…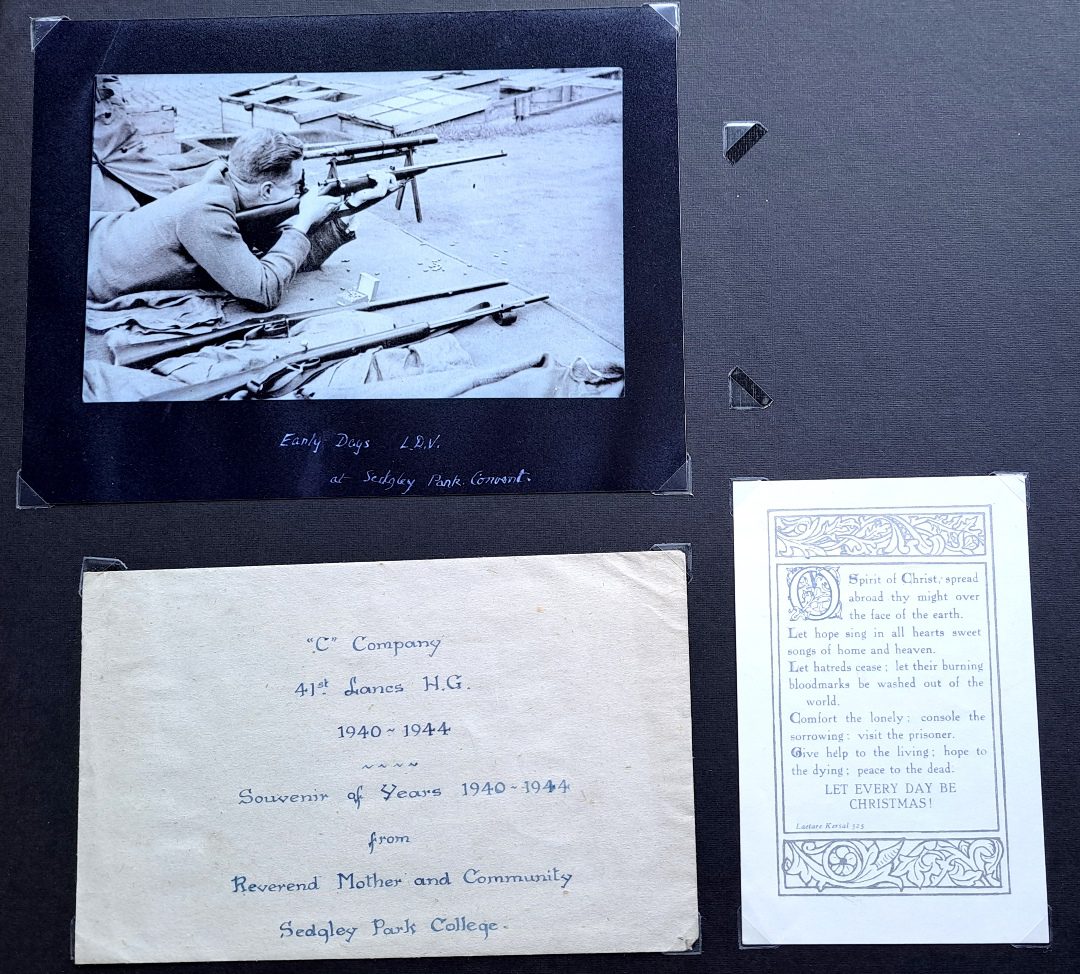 "As you can see in the photo, most of the weapons were from the First World War that had been squirreled away and then brought out again for the Second World War" Craig explains "The Reverend Mother gave 'C' Company a souvenir prayer from Sedgley Park College as a parting gift at the end of 1944…"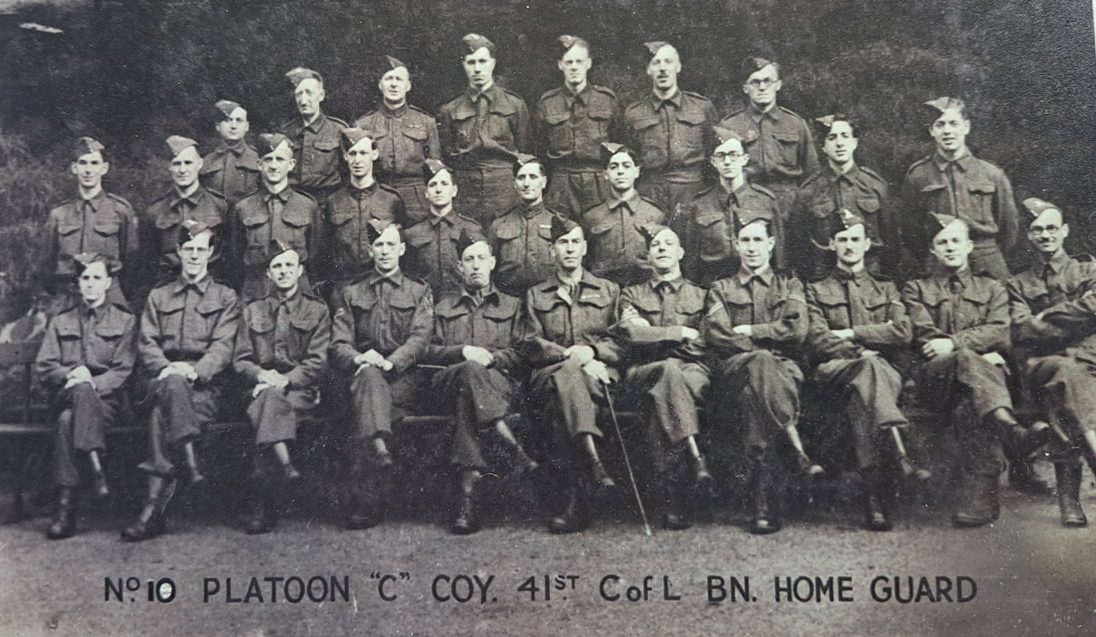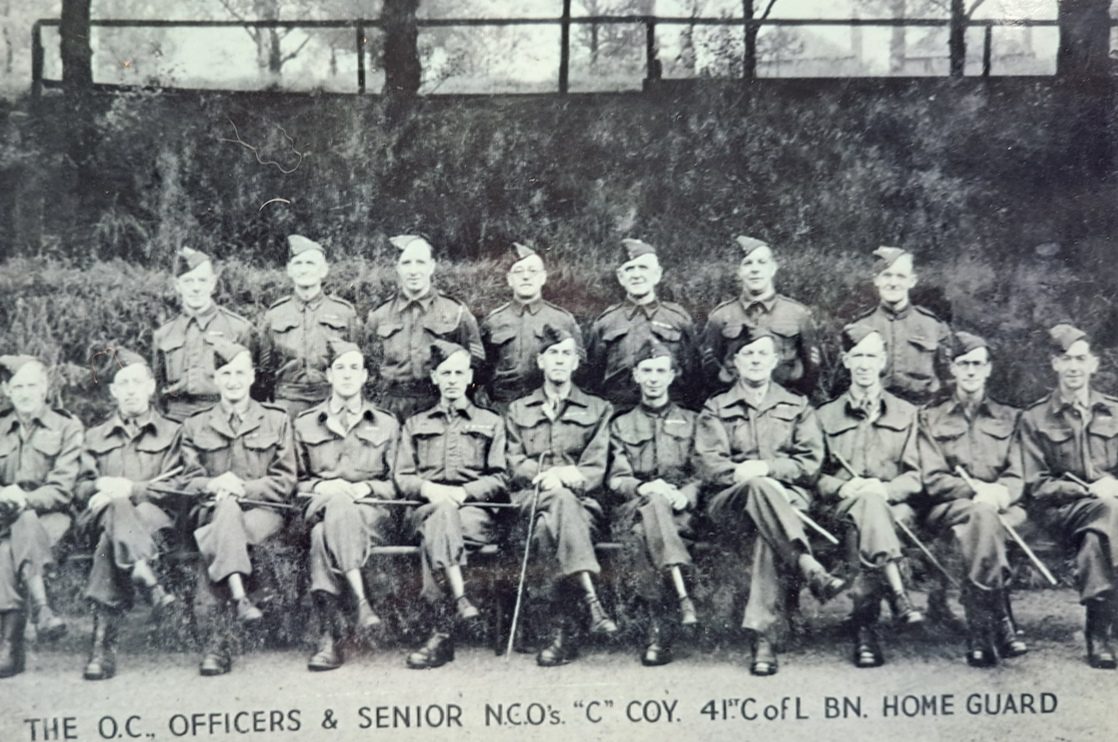 Greater Manchester Police took over the whole site in 1979, after sharing it for a while with the nuns, and it is now "the hub of all training in the Force" states GMP underneath its one photo of the House on flickr…
For lots more details on Sedgley House see www.prestwich.org.uk
See also:
12 Things About Bury New Road
Part One: Babes In The Wood, The Rarest Moth and Broughton Zoo – click here
Part Two – The Lost Pyramids of Broughton and The House That Jack Built – click here
Part Three – The House of Venus, Kersal Toll Bar and the end of Marks and Sparks – click here
Part Four – Recognition Comedy Born On Bury New Road with Al Read – click here
Part Five – The Inventor Who Changed Everything: William Sturgeon – click here
Part Six – A Philosophy of Life on Bury New Road: Ralph Waldo Emerson, the father of American Literature and Self Help Lifestyle, in Salford – click here