What is it? Now it's a McDonald's but, until it was demolished in 2000, the site housed the cinema that inspired Mike Leigh and John Cooper Clarke, the snooker club where Alex Higgins et al honed their skills, the club where a very young Elkie Brooks performed, the rehearsal space where Joy Division and A Certain Ratio created their sounds, where New Order was born, and the disco where Jimmy Savile and co preyed…
Where was it? On the corner of Bury New Road and Great Cheetham Street West, a majestic art deco building covered in off-white tiles, and flaunted in the grand Italian style of the Rialto area of Venice from where it got its name. It also had two cherubs and a cello carved into red terra cotta above one of the exit doors.
The Rialto is described by Cinema Treasures website as "a 1,400-seat cinema (with all seating on a single floor), nine shops, a billiard hall and a dance hall. It could be said to have been one of the earliest examples of an entertainment centre…"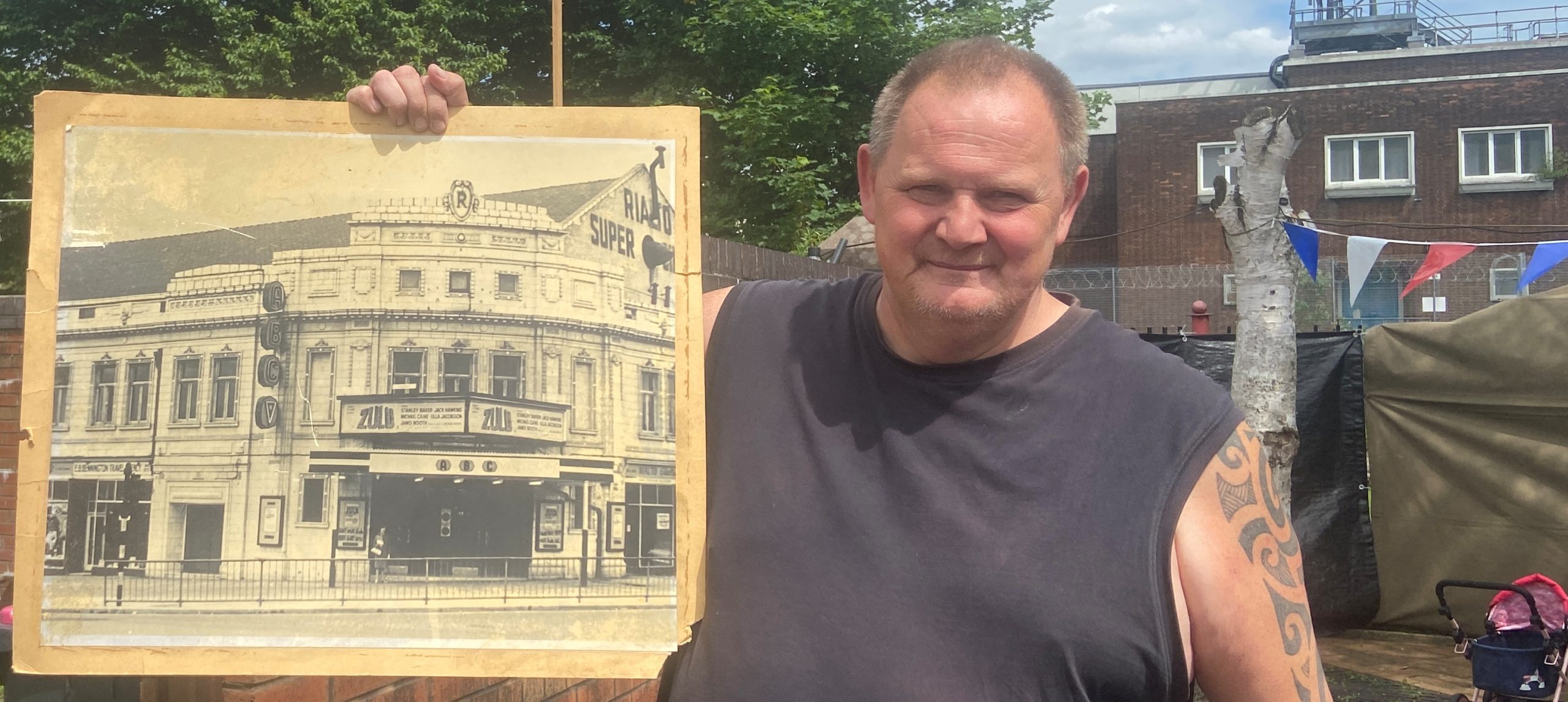 A bit of history…
 The New Rialto Cinema was opened on 7th November 1927, before being taken over by the ABC chain in 1931, which re-named it the Rialto Super Cinema, then the ABC in 1965. It remained open until 1973, when it shut and became a bingo hall (Alpha Bingo Club, then Coral Bingo Club) until 1999. The pay box and kiosk from The Rialto are now installed at the Regency Cinema in Marple.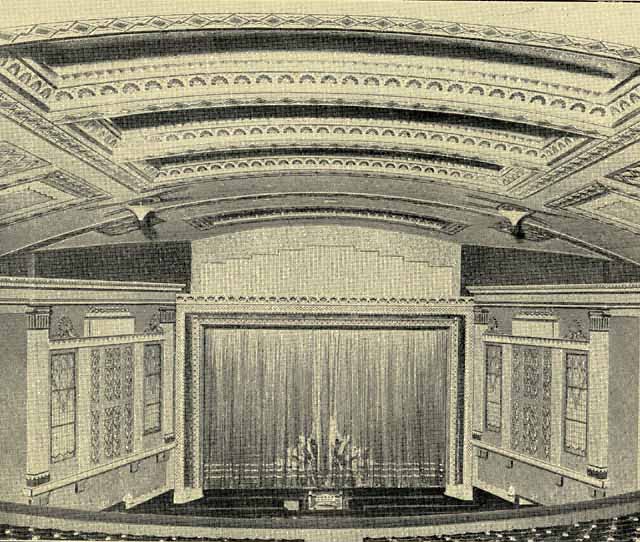 Meanwhile, there was an ever changing array of nightclubs and bars – The Broughton Assembly Rooms which housed the Disc A Go-Go Club in the early Sixties, and the Whisky A Go-Go where Jimmy Savile was the resident DJ and Dave Lee Travis DJ'd. The Riverboat Club was also housed in the complex. The Broughton Assembly Rooms became Pinky's where Joy Division rehearsed and wrote some of their final tracks in 1980 and where New Order was born. Pinky's then became Changes, Hoopers and Valentines. There was also a roller skating rink, which later turned into a piano bar called Carringtons.
Potters Snooker Club was where the superstar players, including Alex Higgins, Jimmy White and John Virgo, practiced and played. And where George Best drank…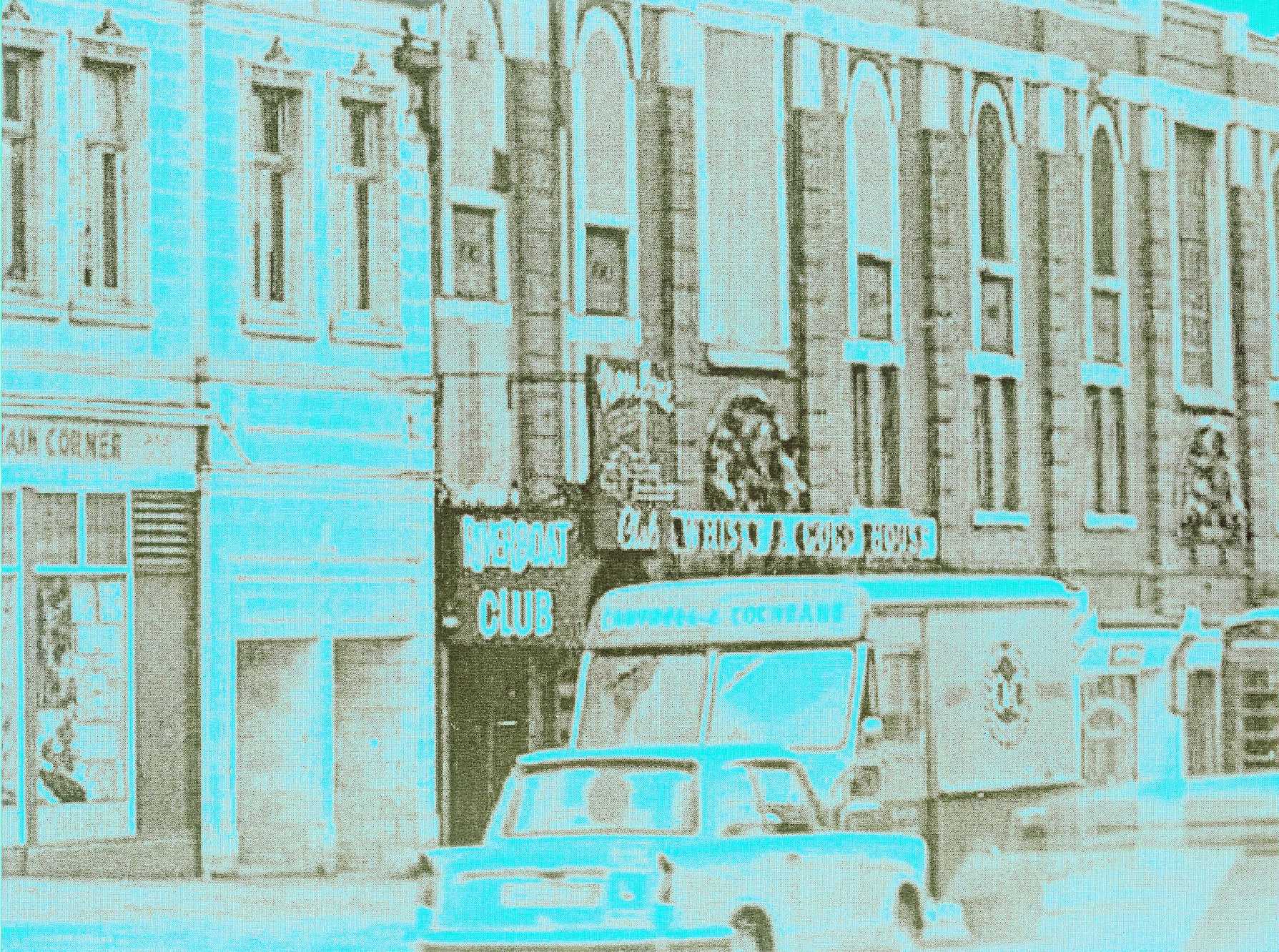 The derelict Rialto was later bought to turn into a huge dance venue but the building was in too bad a state, and one night mysteriously burned down…
The Rialto lives on the name of the McDonald's branch that now sits on the iconic site…and a in a blend of coffee produced by the Salford Roasters company…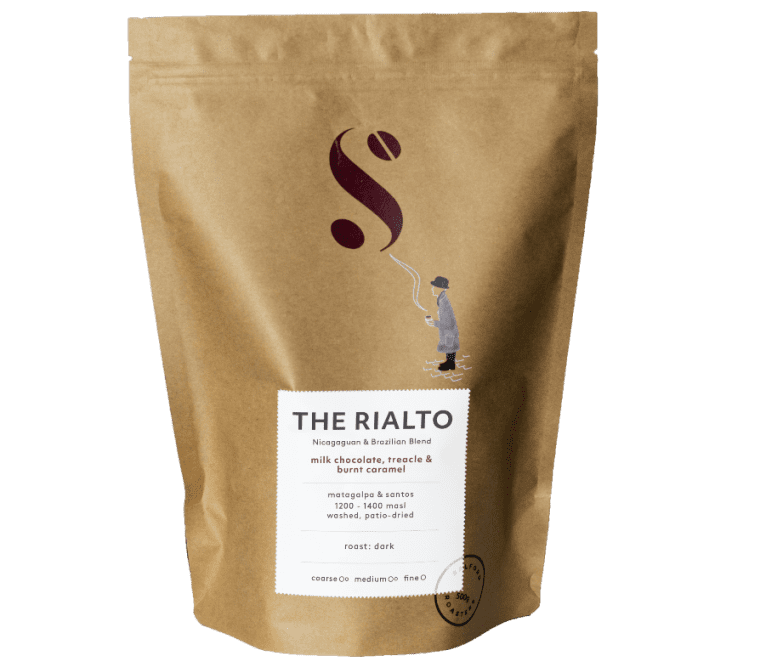 "We were looking for a name for our new blend of slightly darker coffee and we wanted something unique and Salford" says Salford Roasters founder Nik Storey, whose first customer was Cuckoo in Prestwich Village "A friend of mine suggested we call it The Rialto and it had that resonance with an iconic Salford building and cinema and all that heritage. It's also a famous bridge in Venice which fitted with a darker blend Italian style coffee. It was a perfect match!"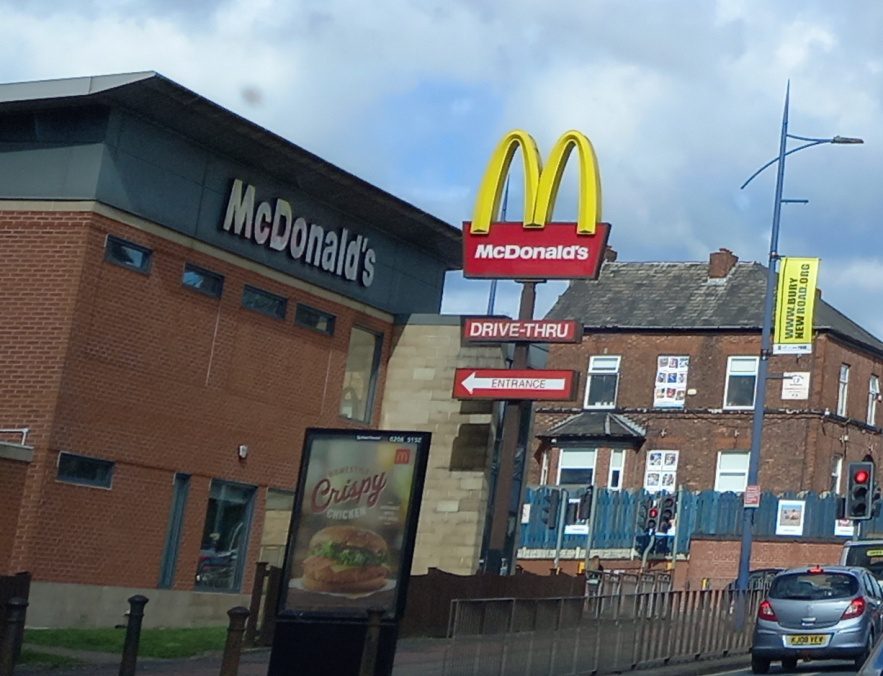 See also:
"I was born in the foyer of the Rialto!" – click here
Celebs and The Rialto – click here
The Rialto: My Time at Pinky's by Carl Mundy – click here
The Rialto Sees Bingo, Pool, Fights, Celebs and Gangsters: David Woolfenden's memories of running the Rialto – click here