The Bury New Road Festival at the Broughton Hub this Friday, 15th July, sees a one-day exhibition of abstract art based on a response to the shapes and shades of the Longfield Centre. The process saw the development of a Prestwich Palette of colours which were used by The Fed Mental Wellbeing Group to create imaginative, stunning canvases absolutely unique to Prestwich.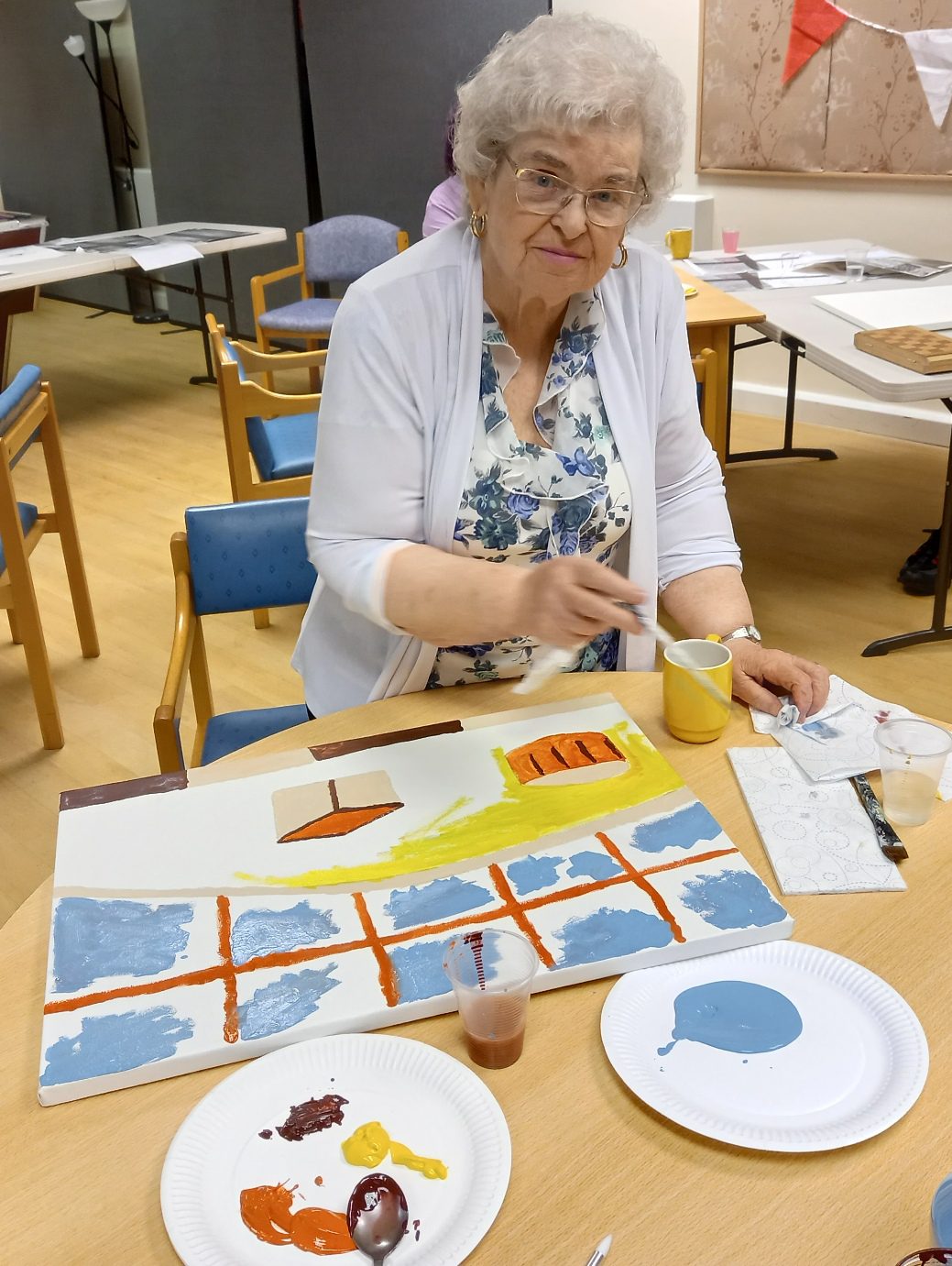 The dozen paintings incorporate 'Village Greens Green', 'Library Yellow', 'Bollard Blue', 'Precinct Fountain Stone', 'Barclays Brick' and more, while the abstract shapes are based on everything from the paving stones, to the swirls of the fountain, to the street furniture. The Longfield Centre is set to be bulldozed in a few years and its current 'brutalist' architecture will disappear forever.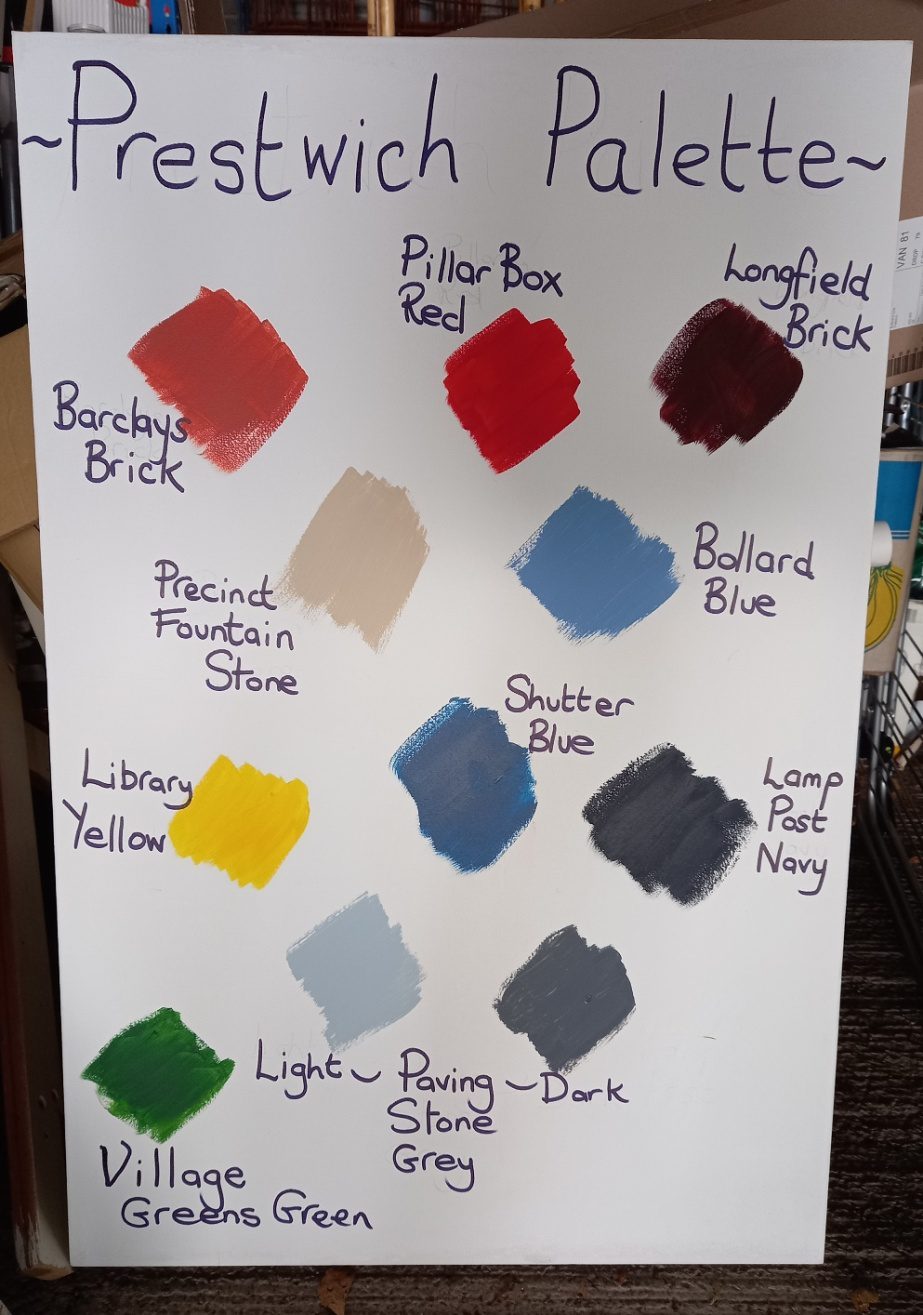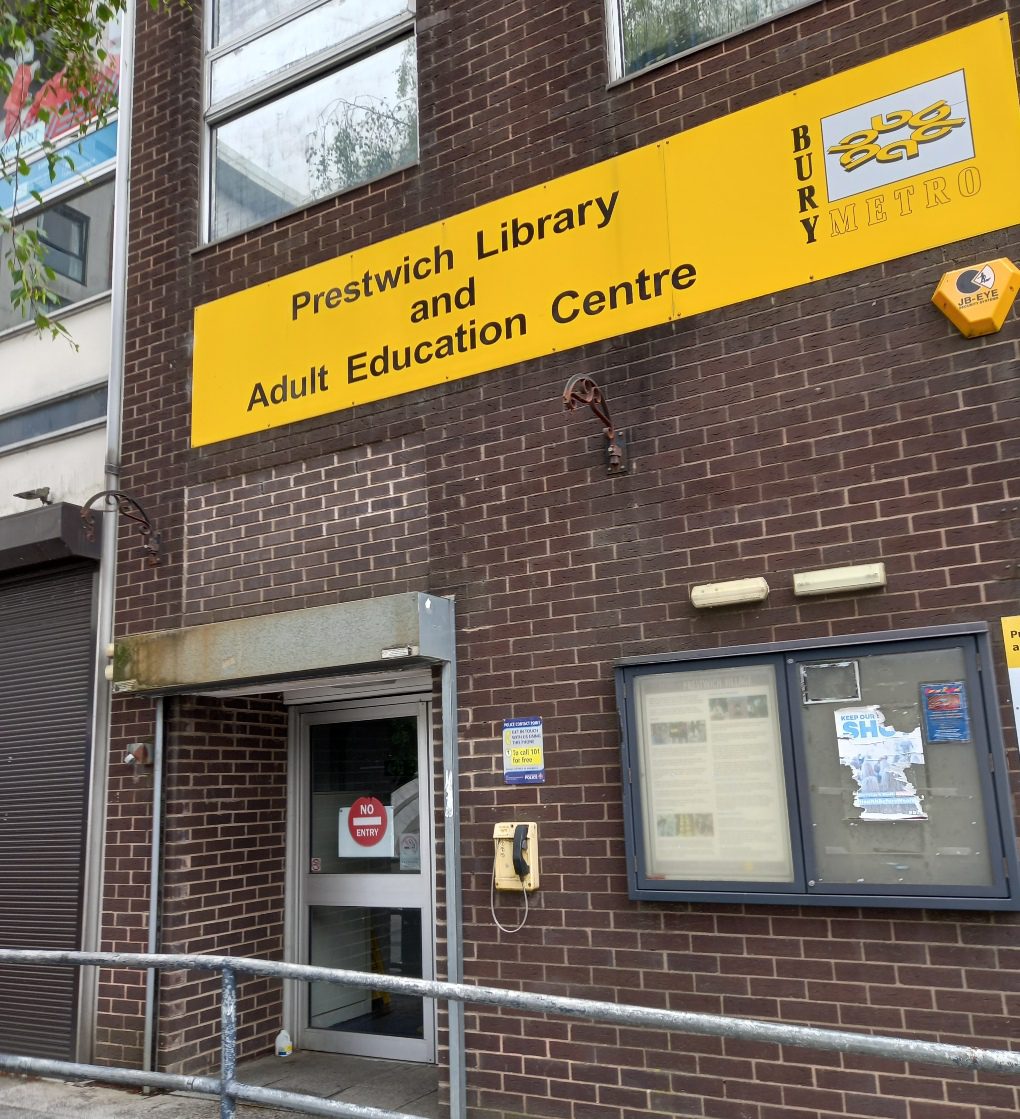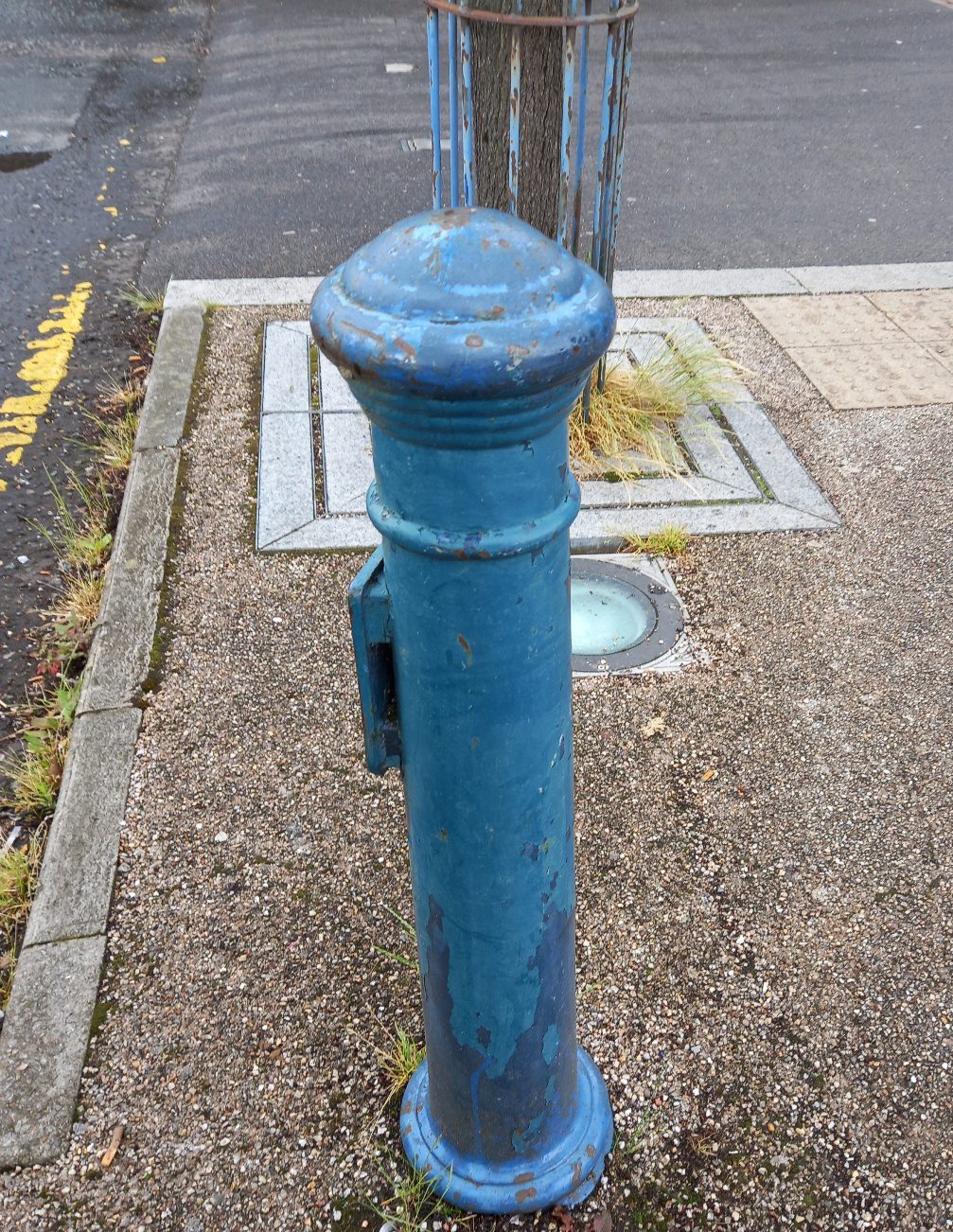 "It was a wonderful experience working at The Fed again, and encouraging this group of people to be creative in a rather different way!" says Bury New Road Project Artist, Louise Garman, who led the sessions with The Fed "This also means they are a valued member of our Bury New Road project…"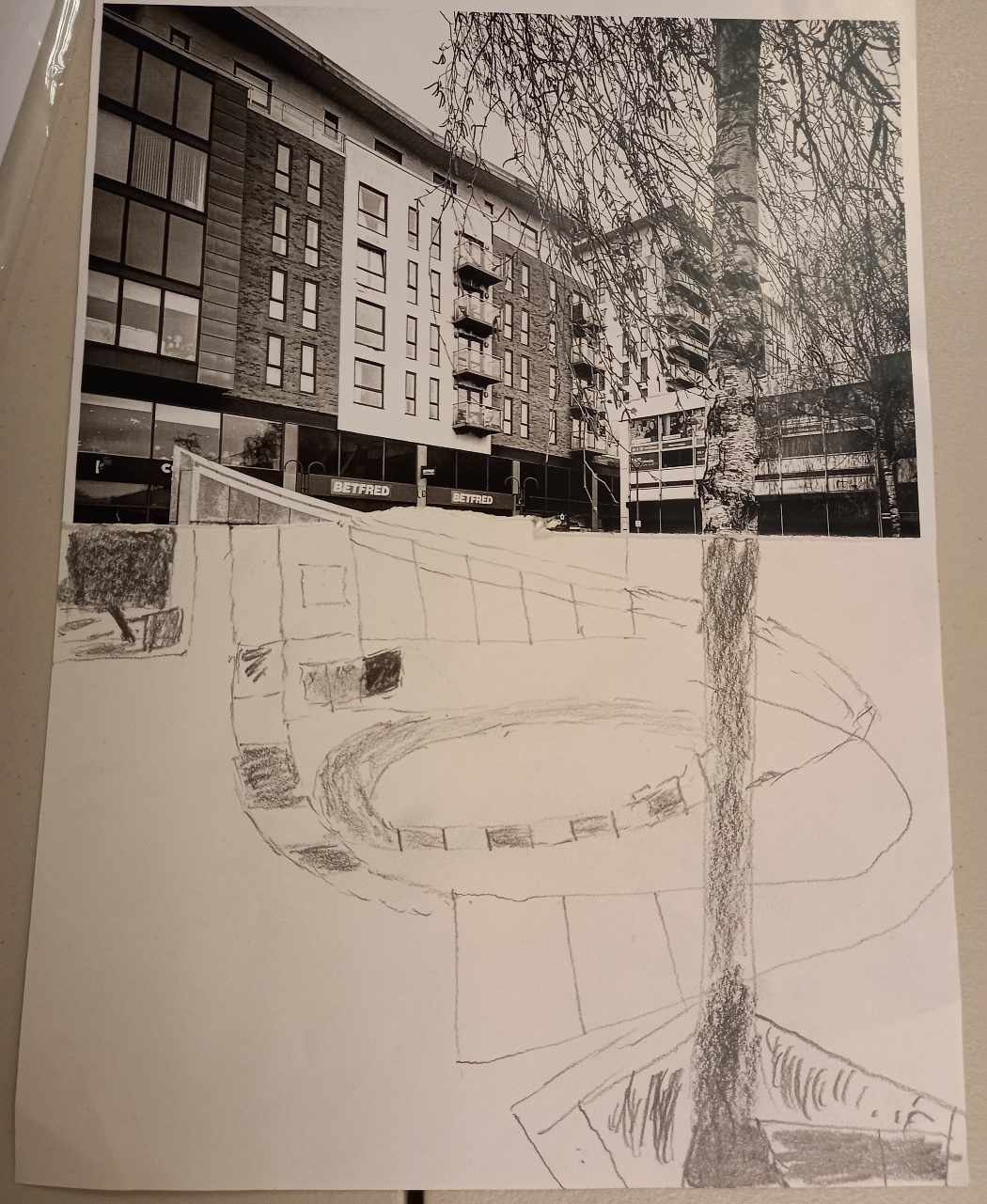 Shelley Lewis, Senior Practitioner with the CAST Team at The Fed adds: "It was great for our Mental Wellbeing Group members to be invited to take part in the Bury New Road project. Louise's sessions were fun and light-hearted, and while guiding people to express themselves through painting, she stimulated lots of conversation. It was especially gratifying to see how people's mood and level of enthusiasm lifted during the sessions and the satisfaction they derived from producing their artwork."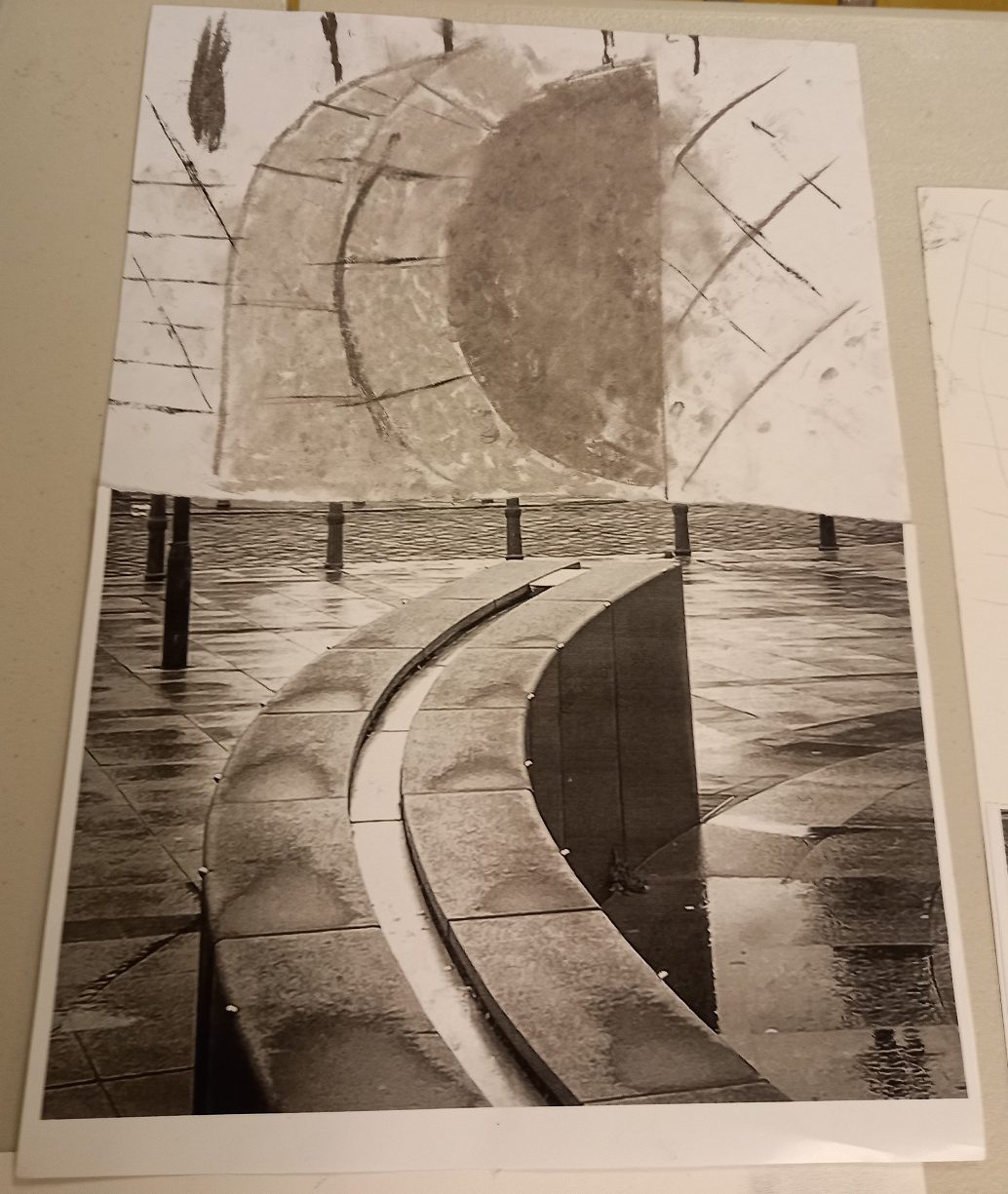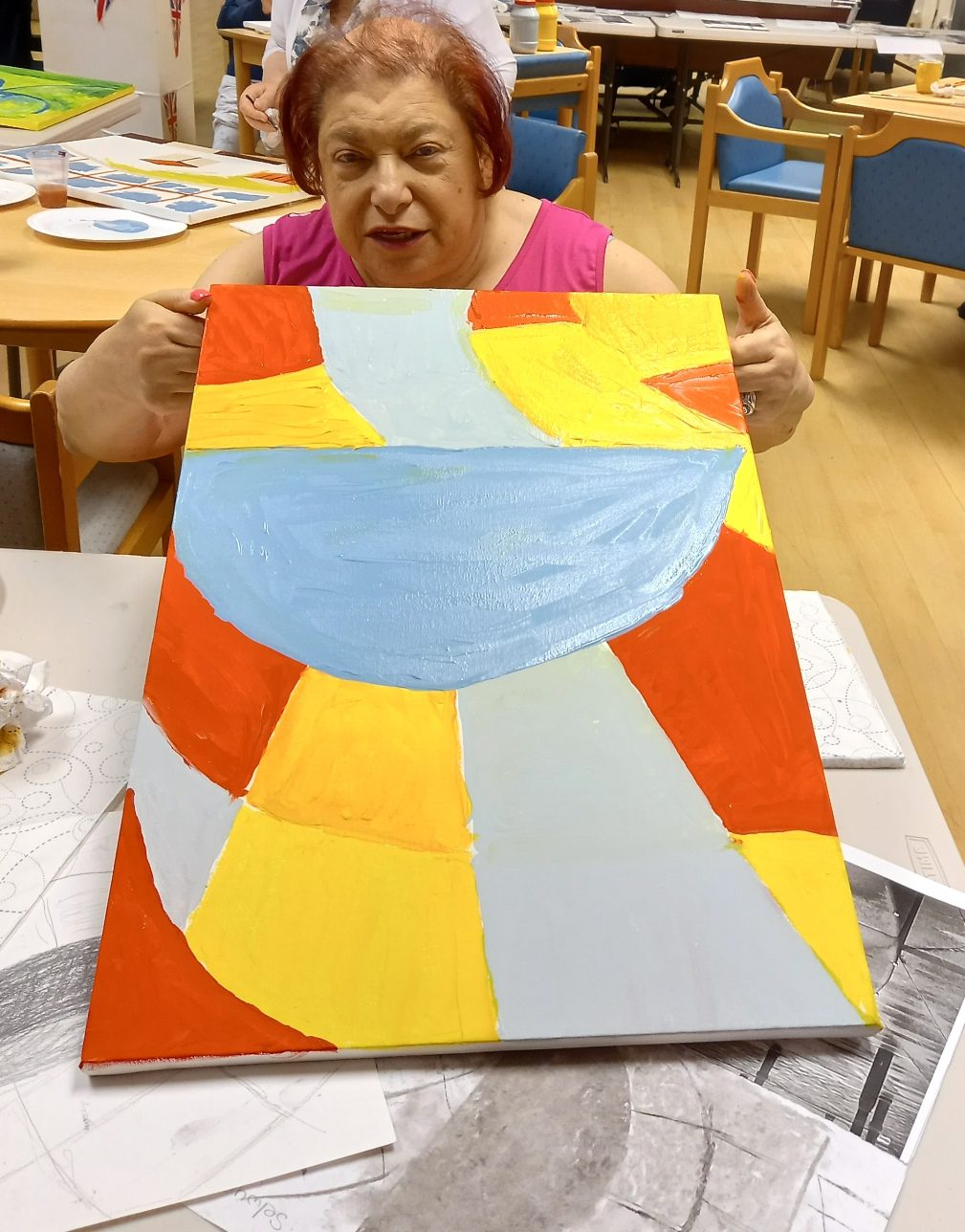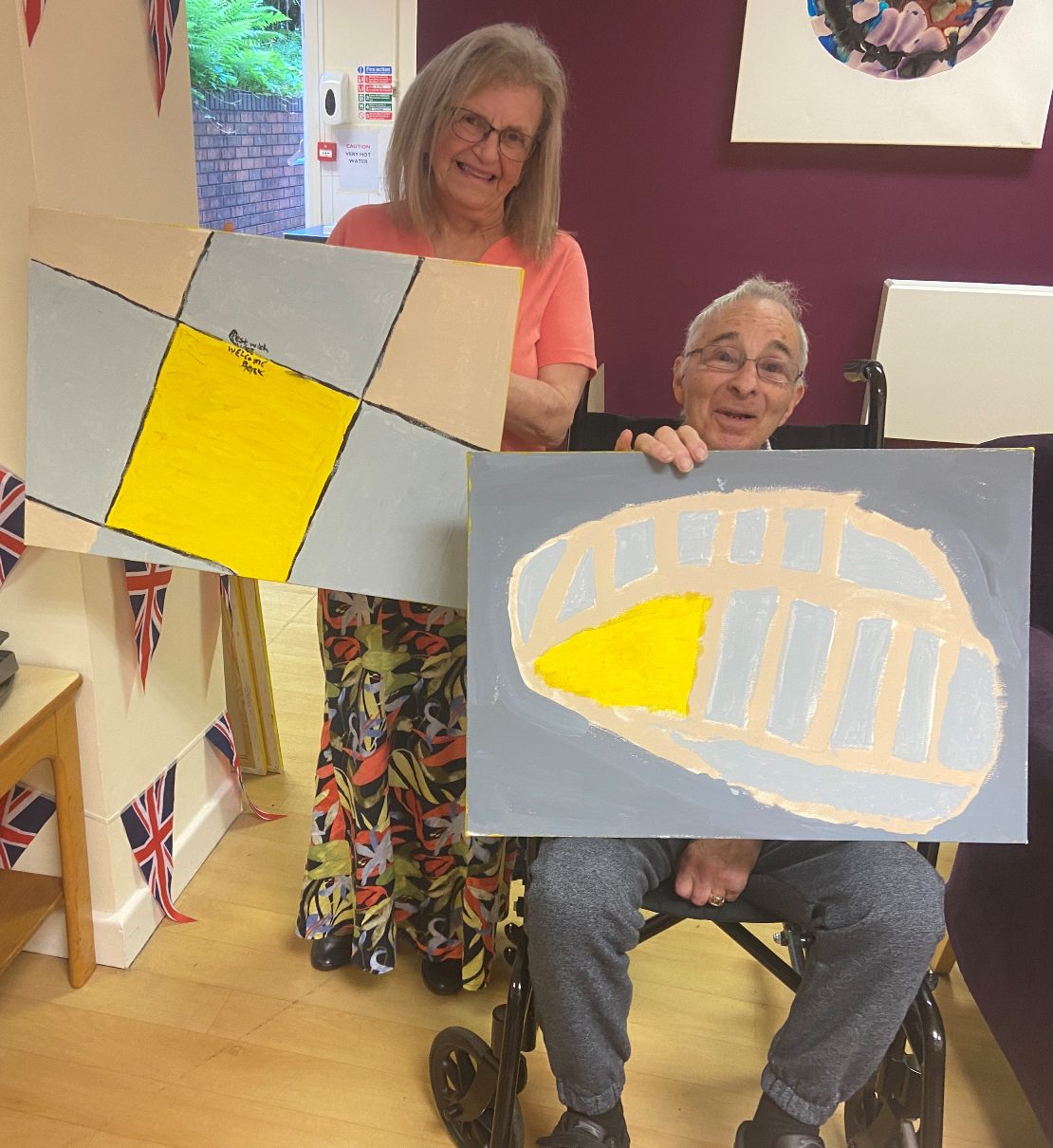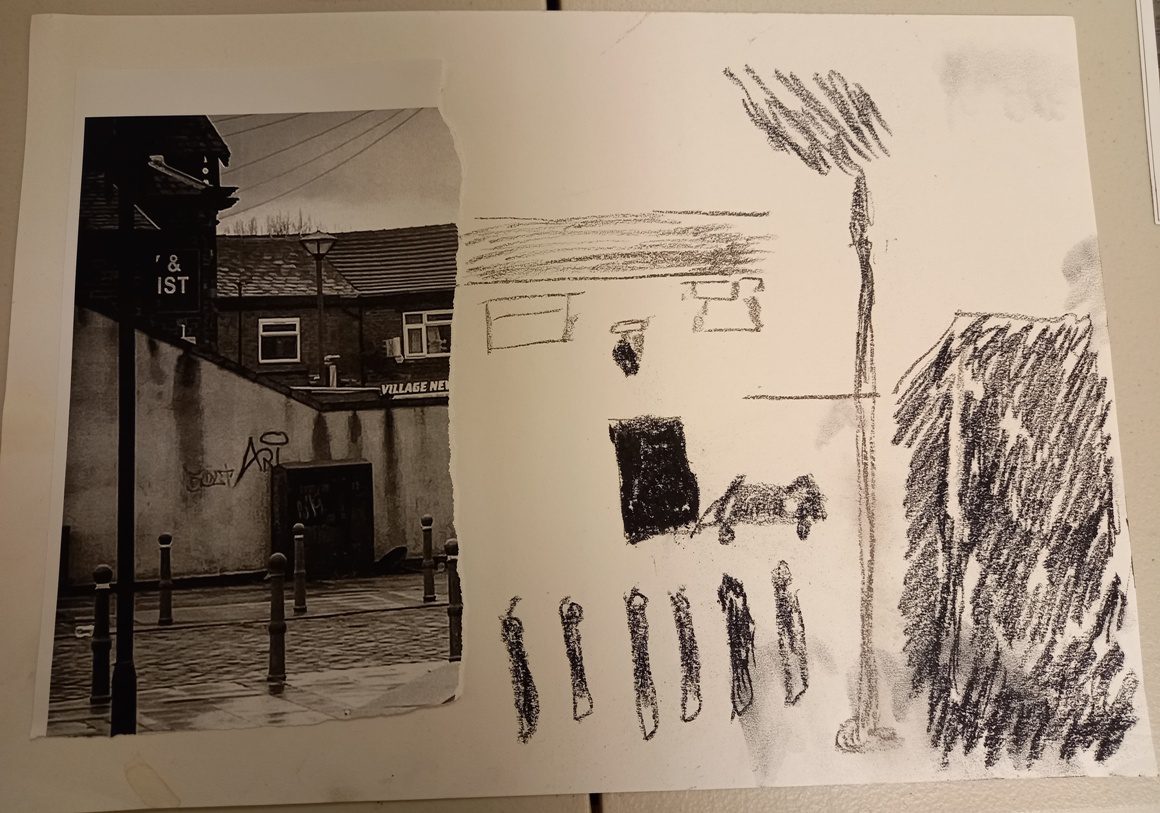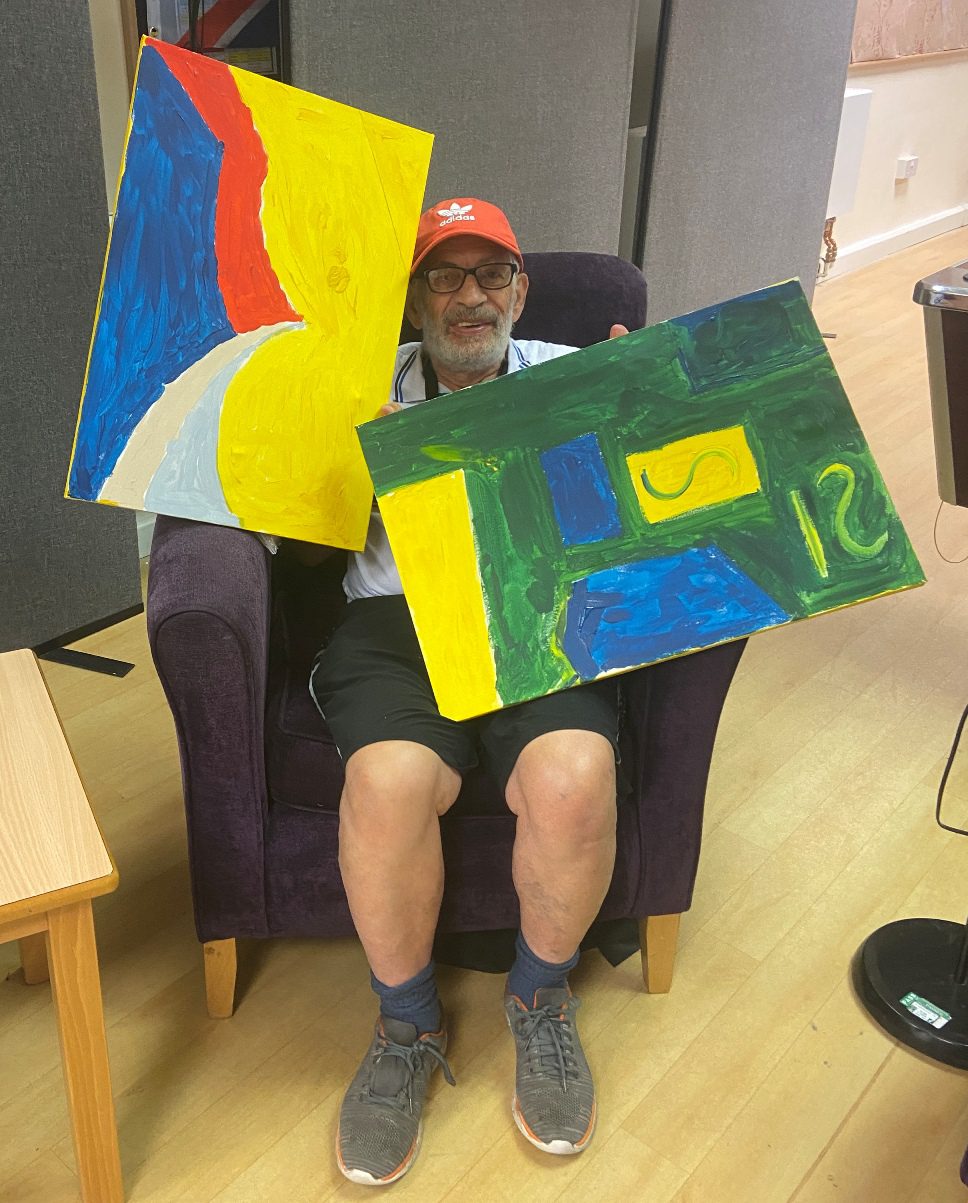 The Prestwich Palette and Precinct artwork will be on display upstairs at the Broughton Hub, as part of the free Bury New Road Festival, which runs from noon to 7pm – for full details click here.
The Broughton Hub is situated on Rigby Street, off Devonshire Street, which is just off Bury New Road M7 4BQ, behind the Greek Orthodox Church in Salford. (the Hub has a car park, entrance on Devonshire Street)
The Bury New Road Festival will also include the launch of the North Manchester Yiddish Dictionary at two shows, 1pm (approx) and 5:45pm (approx) – see here.
Meanwhile, the Manchester District Music Archive and Salford Local History Group will be on hand to scan photos and interview people about the amazing events, people and places connected to the Road. Just turn up and add to our archive.
And local history collector, Craig Brisbane, will be bringing along his incredible collection of local artefacts, including ancient flint arrow heads found on Rainsough plus other vintage wonders of Salford and North Manchester, while former miner, Paul Kelly, will be giving an illustrated talk on Big Tunnels Under Bury New Road at 2pm (see here).
John Darwin will be performing verse with a Bury New Road twist (see here), The Strummalongs will be performing from 3pm (see here) and there will also be an exhibition of the latest Bury New Road portraits by Louise Garman and photos from the Bury New Road archive of Paul Jones (see here).
The Bury New Road Project…A heritage project that seeks to point out the amazing people and events that have links to this section of the A56 between Strangeways and Prestwich. We aim to point out the magic, and everyone's welcome to help.
The Bury New Road Project is funded by the Heritage Fund, Granada Foundation and Mary Monson Solicitors, with added support from Salford City Council, Manchester City Council and Bury Council.