"I was always on Bury New Road for the shops, Jewish shops then, and we always used to get cheap clothes there. Bury New Road was like a high street, you could get anything; there were chippies, butchers, haberdashers, places that sold mops and buckets, before supermarkets. And there was a pub called The Cricketers at the bottom of Waterloo Road, where a terrible murder took place in the Seventies – nice place!
The Rialto cinema was the thing, going to the ABC Minors, for the under-10s, on a Saturday morning to see Flash Gordon. The compere used to come out and say 'Whose birthday is it today, boys and girls?' and give them a bag of sweets. And, of course, it was everyone's birthday, every week, because the same hands would go up and he'd go, 'I'm sure I saw you last week', and they'd go 'No it was my brother'…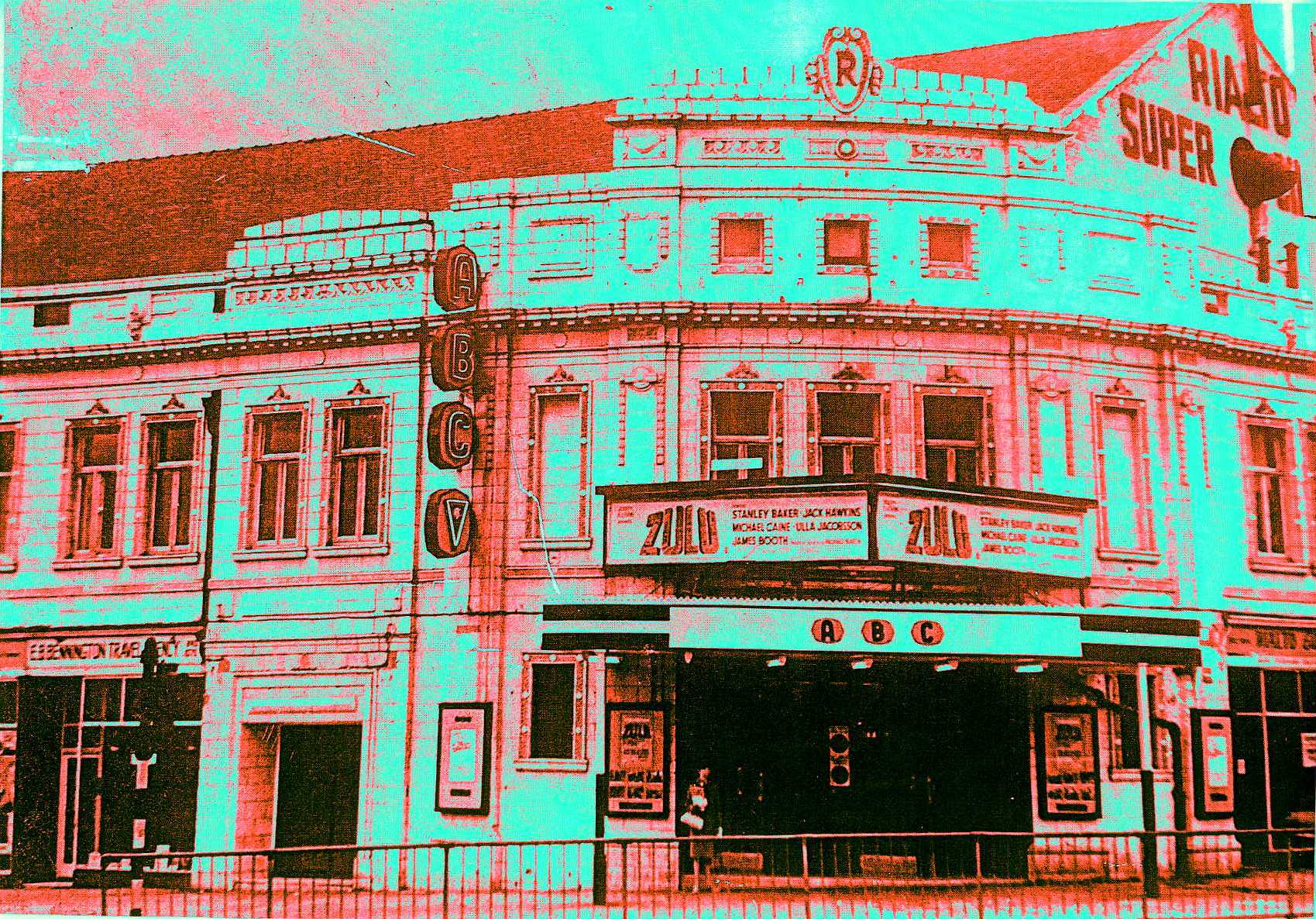 It was something like sixpence to get in, so someone would pay and go in, open the back door and there's be thousands of kids running in, getting chased by the ushers trying to find out who it was. That's how we got in if we didn't have any money. They were great times.
The Landslide was our countryside. We lived in a concrete canyon, and got out and ran wild. We'd have camping trips, swim in the river even though it was filthy and look for the old air raid shelters under the Lanny. There were ponds there with newts and frogs. It was just another world, our adventure playground.
We also had the sand hills near Knolls House, where we used to do sleighing down the sandy soil from the top. Later on, there was the roller disco at The Rialto, and Jimmy Savile used to live round there, a common sight going up and down Bury New Road. Julie Goodyear, Bet Lynch from Coronation Street, used to go past everyday to get to filming in Granada and you couldn't miss her with her big blonde hair and a cheroot. When she stopped at the lights she'd always say 'Hello'; she was a nice person.
We used to go to the famous Frank Wong's chippy, and to the North Salford Youth Club which was just around the corner and a big place to go in the Seventies when disco was in.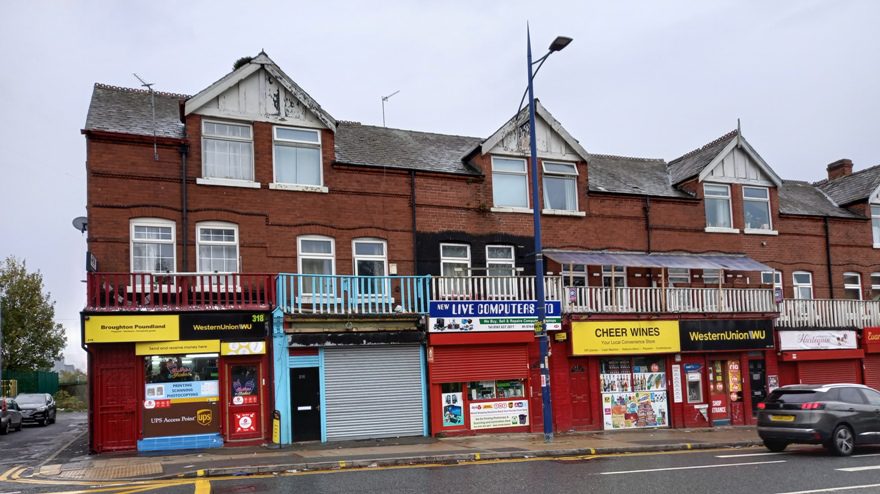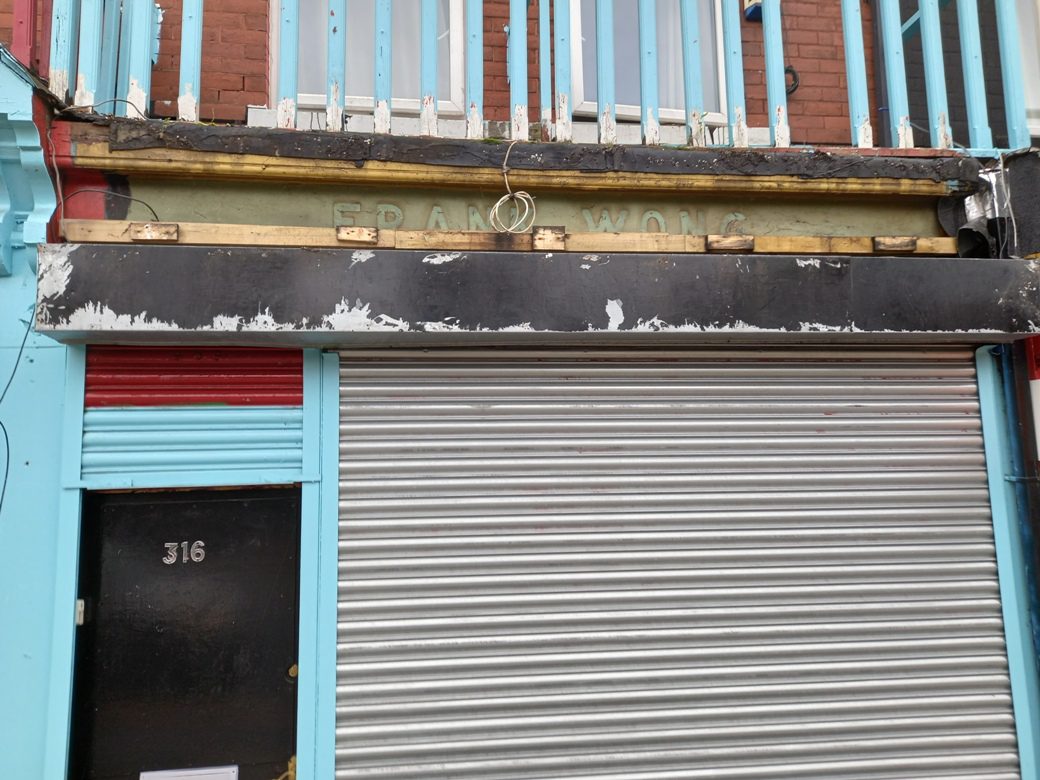 Then there was The Cliff, Manchester United's training ground. Even though I'm a City fan I used to go to there a lot – there wasn't as much tribalism around football that there is now. You could just walk in and talk to the players, and there was no security. You'd see George Best just playing football and Dennis Law; everyone got on. I mean, you'd go to Geoff and Steve's barbers on a Saturday morning and George Best would be in there having his hair cut but you'd think nowt about it.
Later on, there was a club called Pinky's around the corner from The Rialto, on Hilton Street, and Joy Division and New Order used to rehearse and record next to there. We'd hear the music which was just like a deep thud. Afterwards, Ian Curtis used to go to the pie van near Victoria bus station run by Bob and Louis but he'd sit on his own.
Every Friday, Pete Shelly, Howard Devoto and a lad called Wid would walk down Bury New Road going to The Russell Club [forerunner of the Factory] in Hulme, and they'd get a good kicking every week. They'd be chased up the road with a load of hooligans after them to beat them up. I said to Pete Shelly once, 'Why don't you walk the other way?' and he replied 'Why should we?' They were like arty types. We went to The Russell for a punch up, they went for the music…
When Potter's club came along in The Rialto complex, you'd see Alex Higgins and John Virgo…it was quite a big area for celebrities and history.
It was great then. Brilliant. Salford was a giant playground for us. The Seventies on Bury New Road was a golden age…"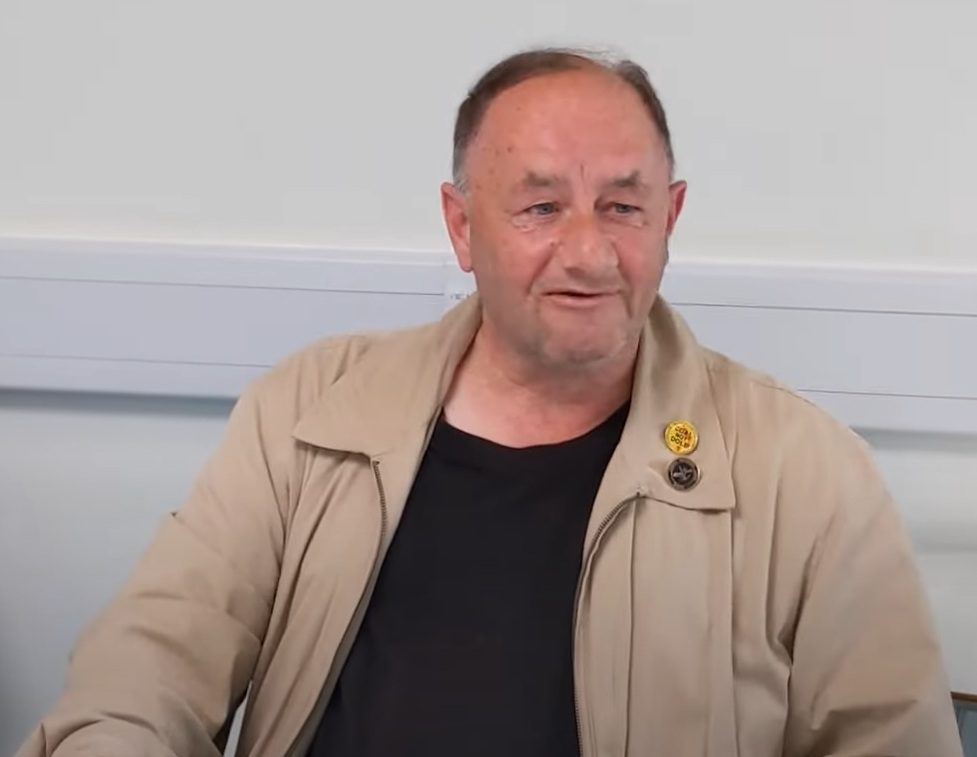 See also:
Higher Broughton Childhoods on Bury New Road – click here
The Bury New Road Music Hall of Fame – click here
Jimmy Saville – The Monster of Bury New Road – click here
The Rialto – the old buzzing heart of Bury New Road – click here

The Lost Pyramids of Broughton and The House That Jack Built – click here
John Cooper Clarke on Higher Broughton – click here
Mike Leigh On Growing Up In Salford – click here
* Paul Kelly also gave a talk at the Bury New Road Festival on mining tunnels under Bury New Road – see the video – click here