The Bury New Road project presents the Bury New Road Music Hall of Fame, a gallery of those, past and present, who have lived or worked in the area, and created amazing sounds…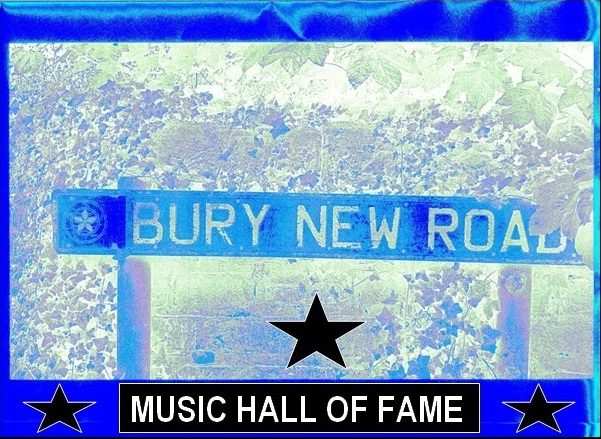 Here is a list of the initial inductees, in no particular order…
Bugzy Malone
Nico
Mark E Smith and every member of The Fall (the Hall might be a bit squashed…)
Joy Division
New Order
 A Certain Ratio
10CC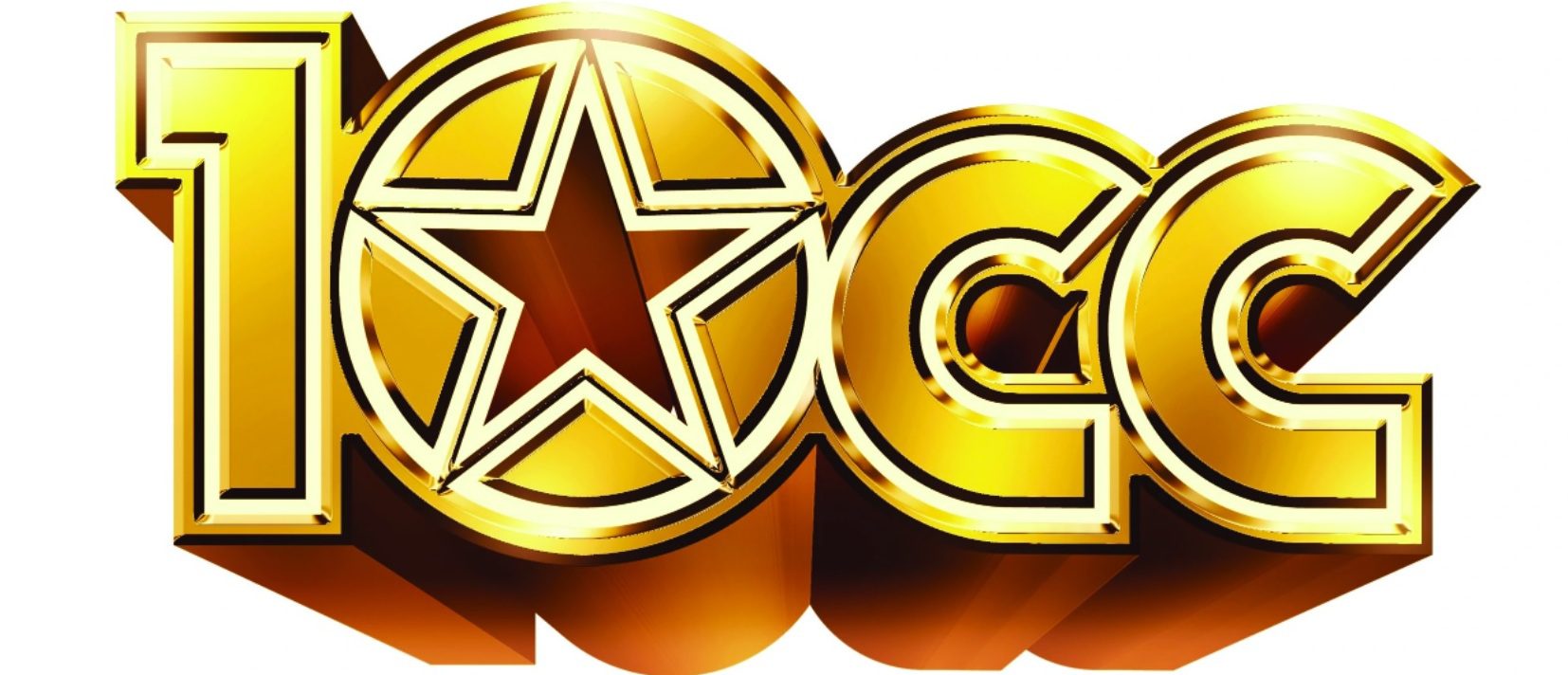 Elkie Brooks
The Smiths
 William Grimshaw
Dave Fryman – Simply Red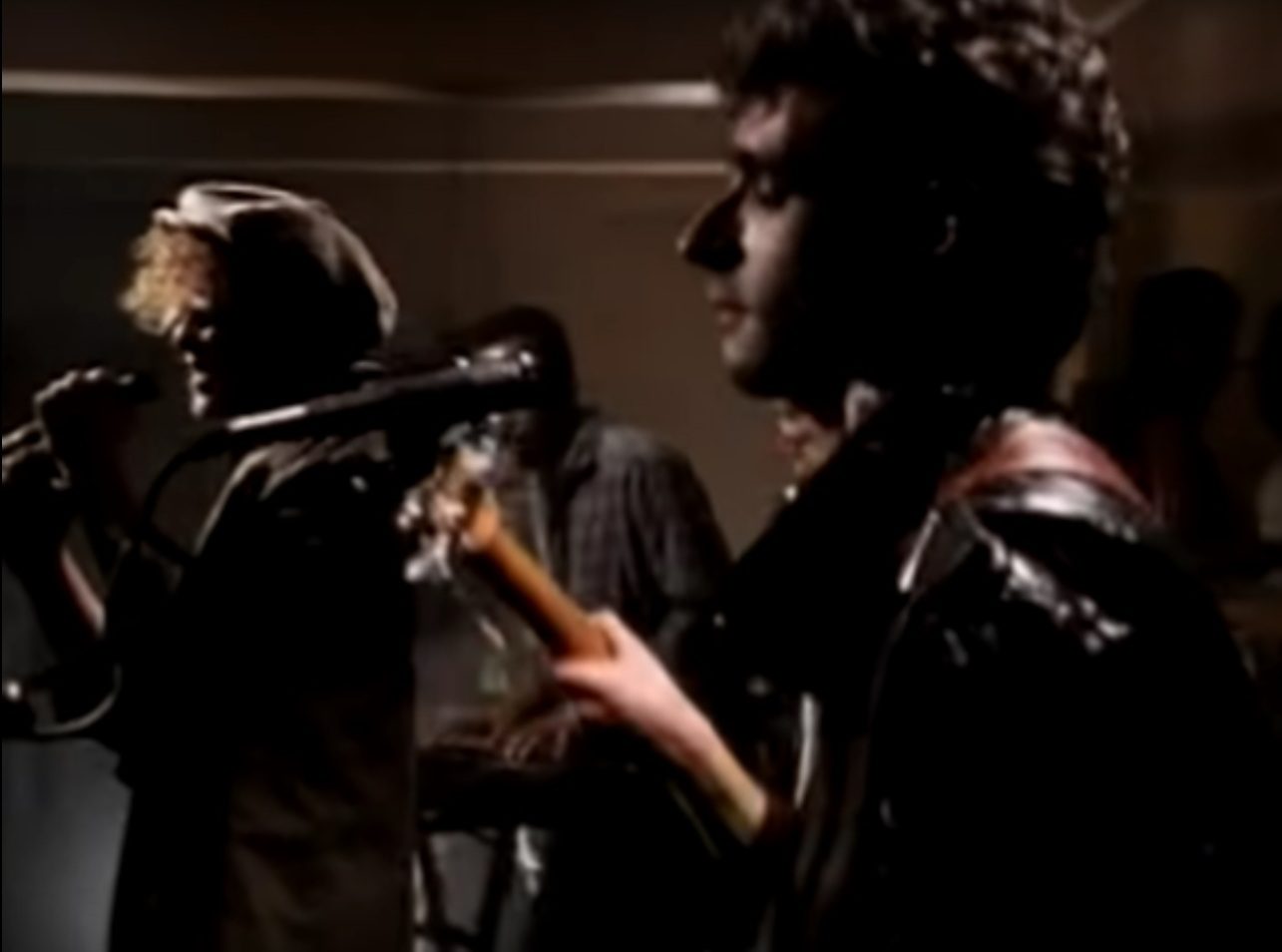 Dave Fryman, from Kings Road, just off Bury New Road, was founder member of Simply Red along with Mick Hucknall, Tony Bowers, Fritz McIntyre, Tim Kellett and Chris Joyce. After gaining a record deal with Elektra to record what would be the best selling album, Picture Book, Dave left the band after recording one tune, Red Box, and co-writing the track No Direction which featured on the album. Unfortunately, Dave died last year.
Vic Emerson – Sad Cafe, Mandalaband, 10CC

Vic, with parents, Ben and Myra, originally lived on Sandy Lane in Prestwich, a few hundred yards from Bury New Road, before moving with them to a flat on Bury New Road itself, in between Moor End Avenue and Radford Street in Salford. From there he moved with his parents to Fleetwood, then on to Didsbury and Paris.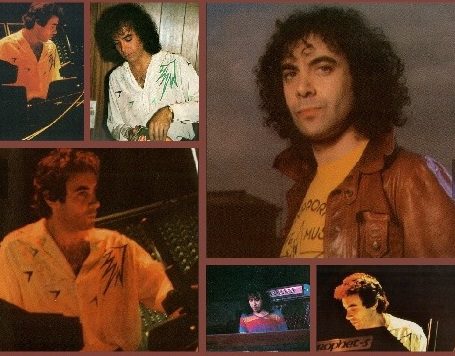 Vic, who died in 2018,  was an accomplished keyboard player, equally at home playing a huge Wurlitzer organ, keys on the cabaret circuit, classical piano, or keyboards with top pop bands. He is most well known for his days with Sad Cafe, co-writing the music for the huge hit, Everyday Hurts, which got to No 3 in 1979. Before Sad Cafe, Vic played with the Mandalaband, and, after Sad Cafe, toured with 10CC in the early 1980s playing on the albums Ten Out of Ten and Windows In The Jungle.
Jenny Frost – Atomic Kitten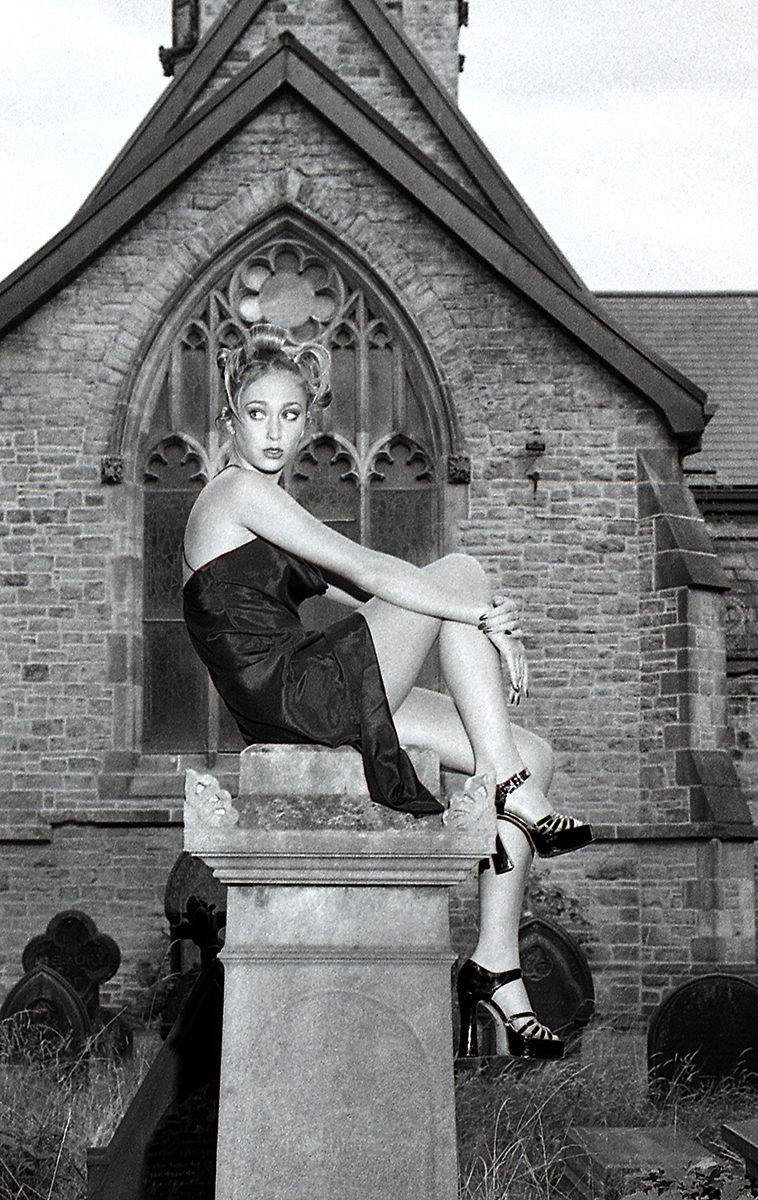 Although born in Wallasey in 1978, Jenny grew up in Prestwich, where her dad ran The Grapes pub on Bury New Road in Prestwich Village. Jenny, originally a model and tv presenter, began her music career with Precious, whose song Say It Again got Top 10 in the UK charts and came twelfth in the 1999 Eurovision Song Contest. In 2001 she joined Atomic Kitten, replacing Kerry Katona, before the group split in 2004, only to re-form in 2021 which sees the group touring this year and next. With Jenny Frost, Atomic Kitten sold millions of records worldwide, including the hits Whole Again and The Tide Is High (Get The Feeling). She currently lives in Ibiza.
Howard Kingston – Gentlemen
Having lived on Bland Road, Vine Street and Prestwich Park Road South, all off Bury New Road, Howard now lives in the States and has his own radio show. Back in the late Seventies, he was lead singer with prog rock band Gentlemen, with airplay on Radio 1, live shows and an appearance on Tony Wilson's So It Goes in the same show that featured the tv debut of the Sex Pistols.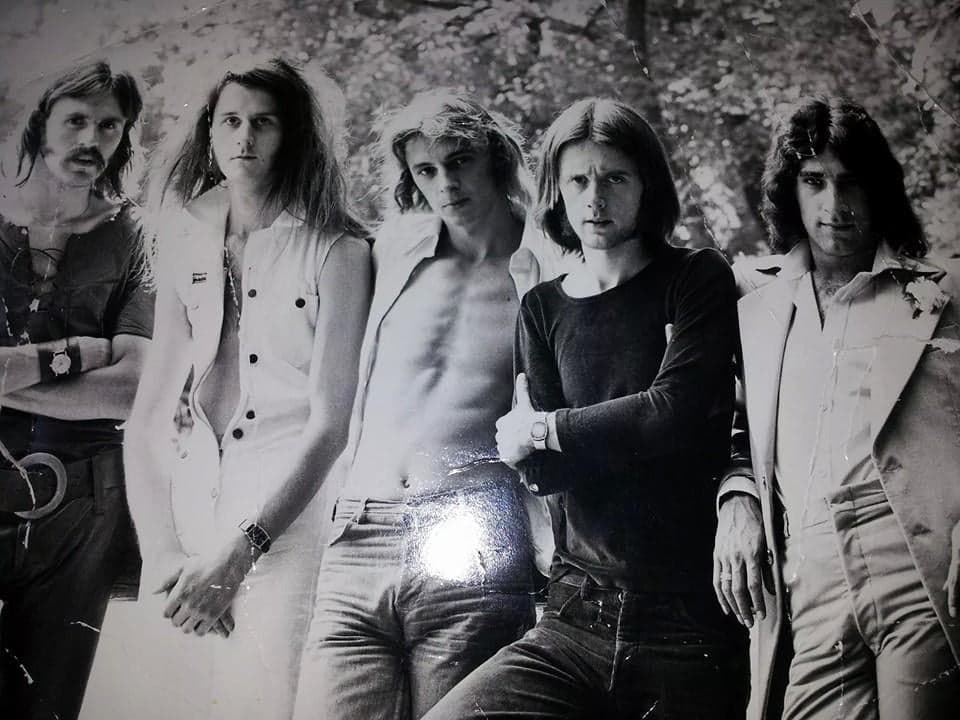 See also Howard's memories of Bury New Road – click here
Roger Quigley – Montgolfier Brothers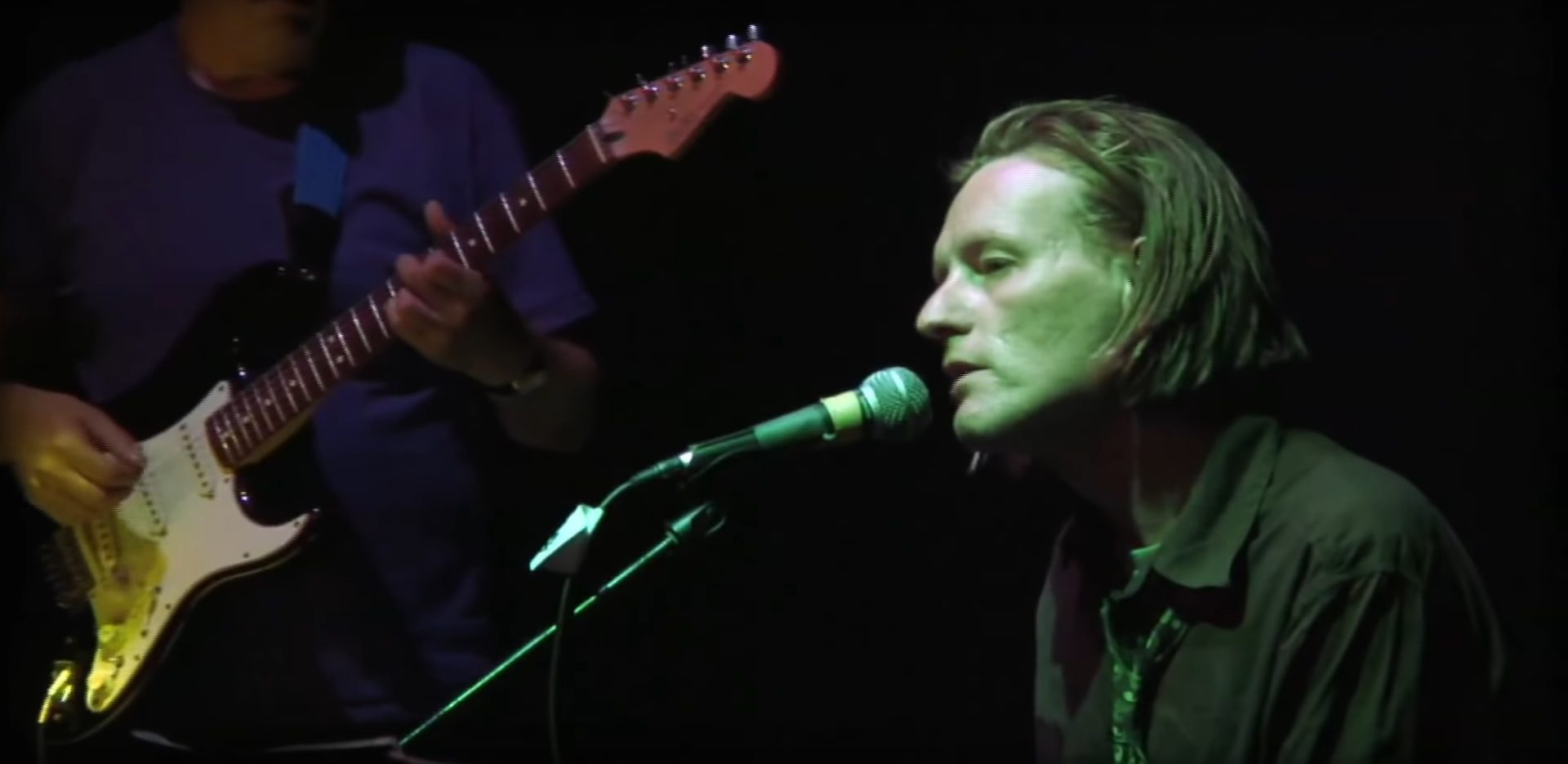 From Kings Road in Sedgley, Roger went to St Philips High School, releasing his debut solo EP A Kind of Loving in the mid Nineties, before more releases under his own name and as At Swim Two Birds. Richard O'Brien, writing Roger's obituary in The Guardian after he died unexpectedly in 2020, described this music as 'twinkling melancholia'.
Roger is probably best known for teaming up with Mark Tranmer to form the Montgolfier Brothers, and three classy, melodic, lyrically literate, dreamily pure albums were released between 1999 and 2005 – Seventeen Stars, The World Is Flat and All My Bad Thoughts. The duo toured all over the world, playing festivals and gaining huge critical acclaim.
Guy Garvey – Elbow
Although originally from Bury, Guy Garvey for years lived on Nursery Road in Prestwich, until 2016, from where he also recorded his BBC Six Music show. Indeed, he stated that the 2021 album, Flying Start 1 was "a love song to the north, to Prestwich, where I lived for many years and went to school".
Of the track, Six Words, on that album Guy says that "the bottle green in the song is the colour of my school uniform and the six lanes is the traffic on the road to school in Prestwich".
Meanwhile, also on the Flying Start 1 album is The Seldom Seen Kid, dedicated to popular Bury New Road musician, Bryan Glancy who died in 2006 (see below). Explaining the track, Guy says it's about Bryan dancing with his wife…"It struck me that Bryan meeting my wife Rachael would have been something to witness, a joint charm offensive of grand proportions as both are proud and brilliant and a little bit naughty. In my mind at that point, there was no better thing than watching my best friend dance with the woman I love."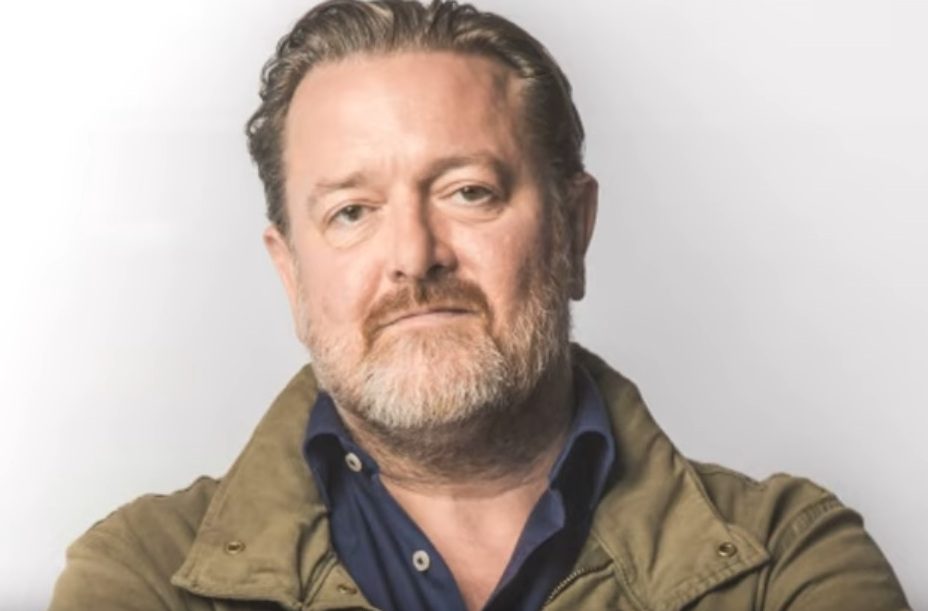 Previously, Elbow had also titled the 2008 studio album, The Seldom Seen Kid with the track Friend of Ours in honour of Bryan. The album sold well over one million copies and won Elbow the Mercury Prize in 2008, which was also dedicated to Bryan.
Elbow have released nine albums, won the Brit Award for Best British Group in 2009, have three Ivor Novello songwriting awards, huge worldwide audiences and sell out tours, and a wall full of Number One albums.
Bryan Glancy
 Bryan Glancy, who went to King David Junior School and Bury Grammar, spent many of his creative years in his flat at 463 Bury New Road, producing memorable tunes that he would tour as part of the burgeoning Manchester singer songwriter scene in the late Eighties.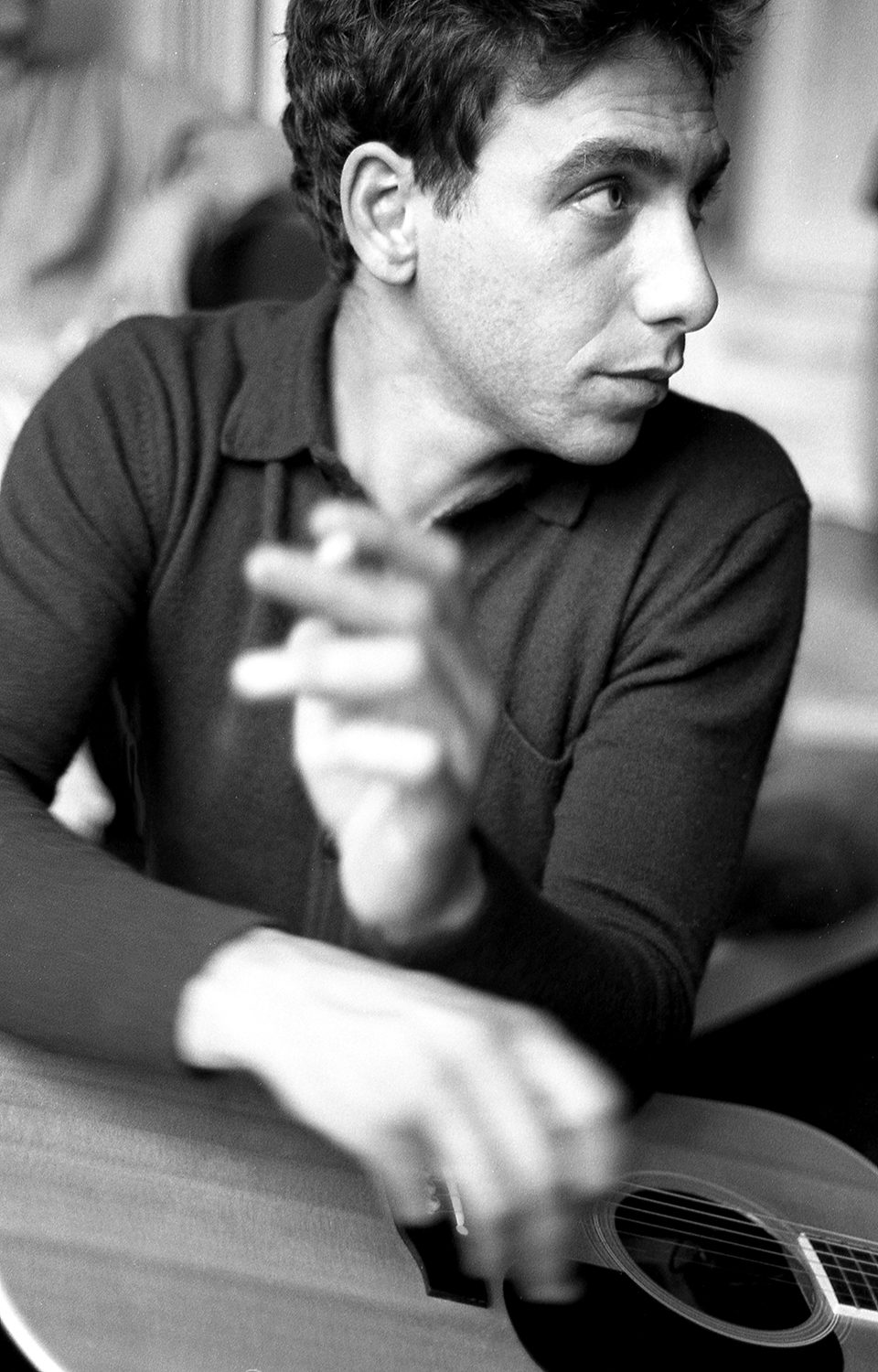 Bryan also toured the States with ex-Chameleon Mark Burgess and The Sons of God, toured Ireland with David Gray, and formed band The Mouth, members of whom later became I Am Kloot.
Bryan was a big friend of the band Elbow, and after he died in 2006 the band dedicated an album, The Seldom Seen Kid, and a track on the album, Friend of Ours, to him. There was also a track on the later album Flying Start 1 named The Seldom Seen Kid in Bryan's memory (see Guy Garvey above).  'The seldom seen kid' refer's to Guy Garvey's father's nickname for Bryan. Elbow also dedicated their 2008 Mercury Prize to Bryan, with Guy stating that he was "one of the greatest men that ever lived".
A compilation album of fifteen of Bryan's songs, A Lovely Message, has been released posthumously – to hear it click here
Liam Frost
Now living in Ramsbottom, singer songwriter, Liam, was born and raised just off Butterstile Lane, on Venwood Road, in Prestwich, where he lived until he was 23, and tells the Bury New Road project that the area was integral to his work, particularly on the debut album, Show Me How The Spectres Dance, released in 2005 via Sony Records under the name The Slowdown Family. It's been re-released recently.

"The area holds a really special place in my heart" he writes "Loads of places from around those parts are referenced in my music. My dad was a sergeant for the police at the old station across from St Mary's Park, then worked as caretaker at Prestwich Library from the early 80s until he died in 1994…"
Indeed, the haunting album, Liam later admitted, "had so many bleak moments" and his father's death and that of his older brother cut through the heart of the soundscapes…
More, what were called 'breezier' albums followed, including We Ain't Got No Money Honey, But We Got Rain and The Latchkey Kid, plus, in 2011, Stay Strong with his collaboration TOKOLOSH.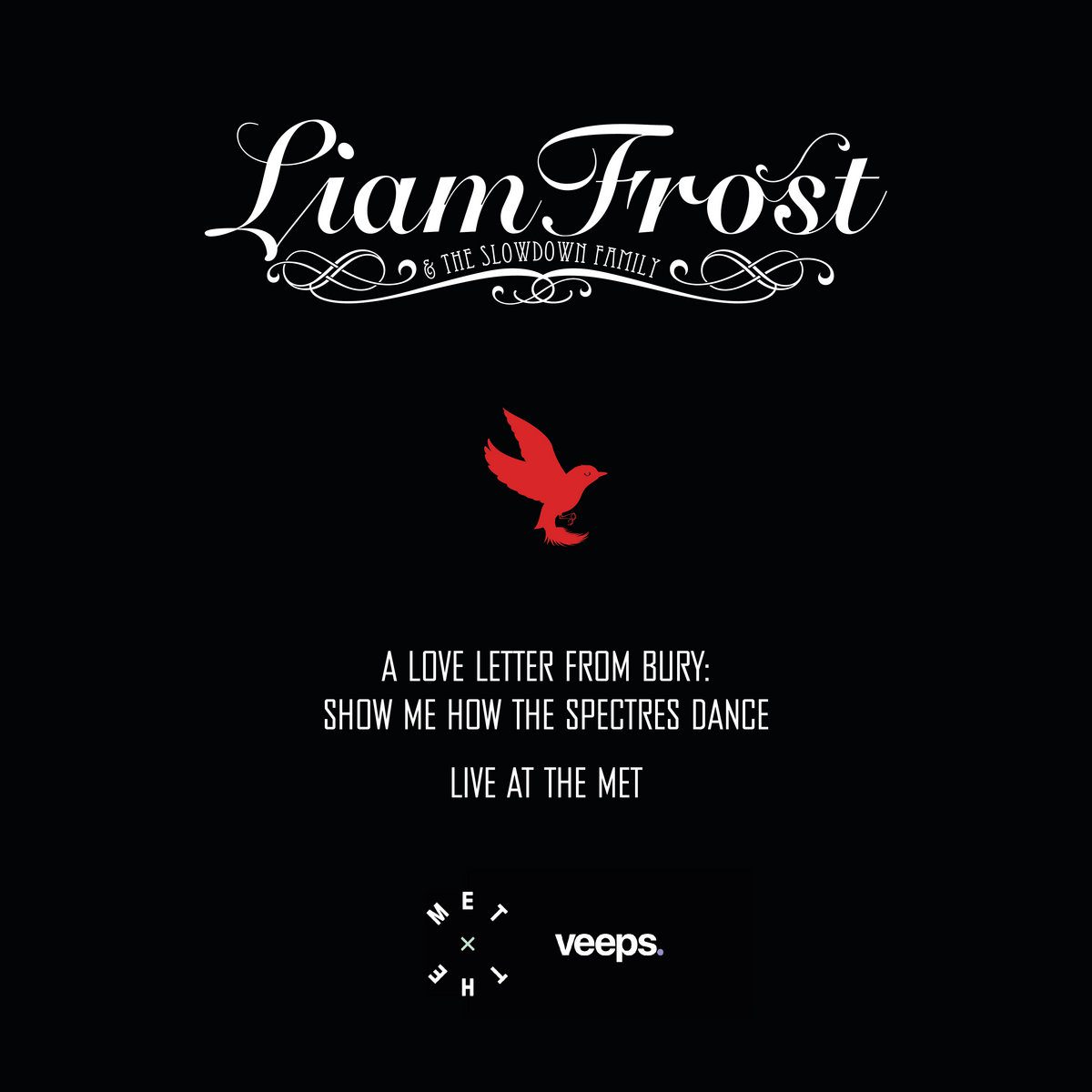 Along the way, there's been sell-out gigs, loads of radio sessions, support slots with the likes of The Courteeners, I Am Kloot and, currently with Badly Drawn Boy.
Little Ant – Intastella
Although from Hulme, Anthony Green, better known as Little Ant, lived in a flat on the corner of Bury New Road and Vine Street in Salford. In the Nineties he was the dancer and integral member in top Manchester band Intastella, described by Discogs as having…
'a blissful retro-futurist electronic and pop sound…Their sonic aesthetic revolved around groove-based, densely layered psychedelic jams, which featured slightly ethereal vocals from Miss Grundy, acid house-influenced bleeps, shuffling danceable beats, deep basslines, and rhythmic funk guitar…'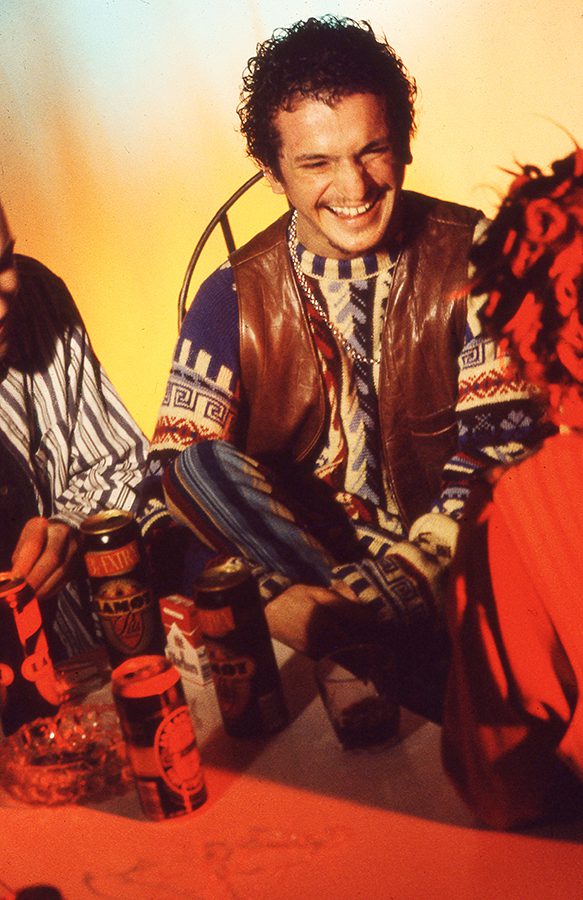 Intastella created four albums, including the debut  Intastella and the Family of People , released on MCA Records and featuring the single Dream Some Paradise, and the compilation Intastella Overdrive. Anthony, who was also well known from working in the clubs of Manchester, including the Hacienda, passed away in 2019.
The Buzzcocks
Although formed in Bolton with members from all over Greater Manchester, when the band first came to prominence in the late 1970s, Pete Shelley was living in the basement of 380 Lower Broughton Road, near The Cliff, and a two minute drive from Bury New Road, while fellow founder, Howard Devoto. and manager Richard Boon were living a few doors down at 364. One of The Buzzcocks very first gigs was at St Boniface Social Club on Lower Broughton Road.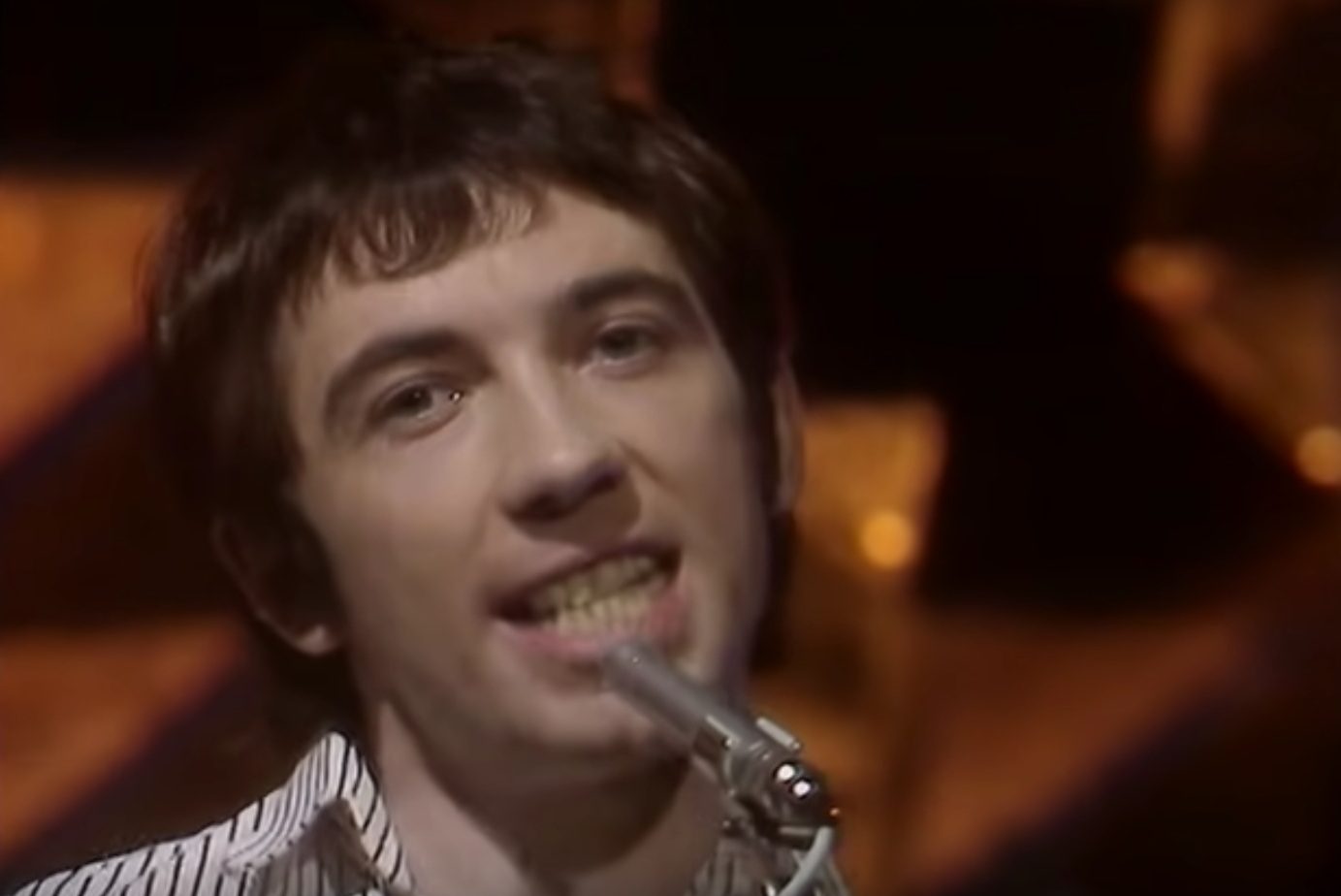 The Buzzcocks had lasting hits with Ever Fallen In Love (With Someone You Shouldn't've) and What Do I Get before splitting in 1981, and reforming with various line-ups, playing festivals and gigs all over the world. Singer Pete Shelley passed away in 2018, but the band continues to play and released an album, Sonics In The Soul, in 2022, with a tribute track to Pete Shelley, You've Changed Everything Now…
For more details on the band see the offical website – click here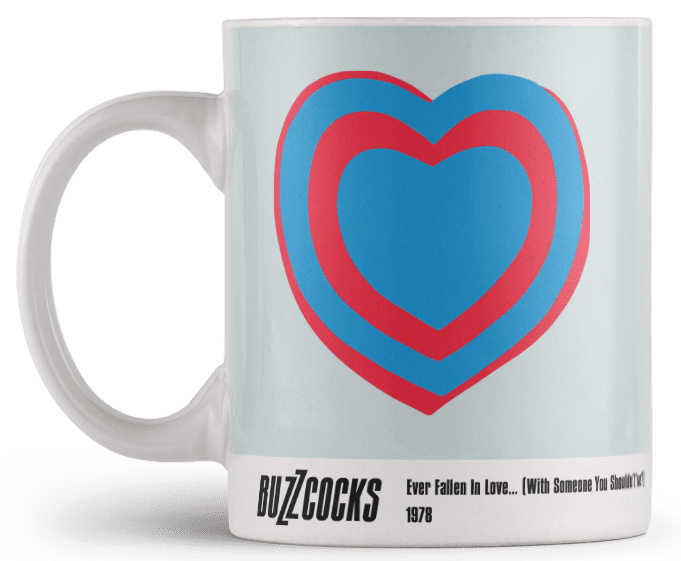 The Bury New Road Music Hall of Fame welcomes any new additions – just email details to burynewrd@gmail.com or message Mary Burns on Facebook