What was it? The Strangeways Prison Riot (1st-25th April 1990)
What is it known for? Being the longest prison riot in UK penal history, while sparking riots in twenty five other prisons.
What did it change? At the time of the riot, 1,647 prisoners were held in Strangeways, which was intended to accommodate only 970. It was overcrowded by almost 70 per cent. It was generally acknowledged that within the prison, conditions were 'unacceptable and inhumane'. One of the rioters' rooftop banners stated 'We stand firm on behalf of humanity'.
Following the riot and the subsequent Woolf Report, prison conditions changed and improved. There was an end to 'slopping out', three in a cell became less common, telephones were installed in wings so that prisoners could keep in contact with their families, and a prison ombudsman was created to deal with grievances.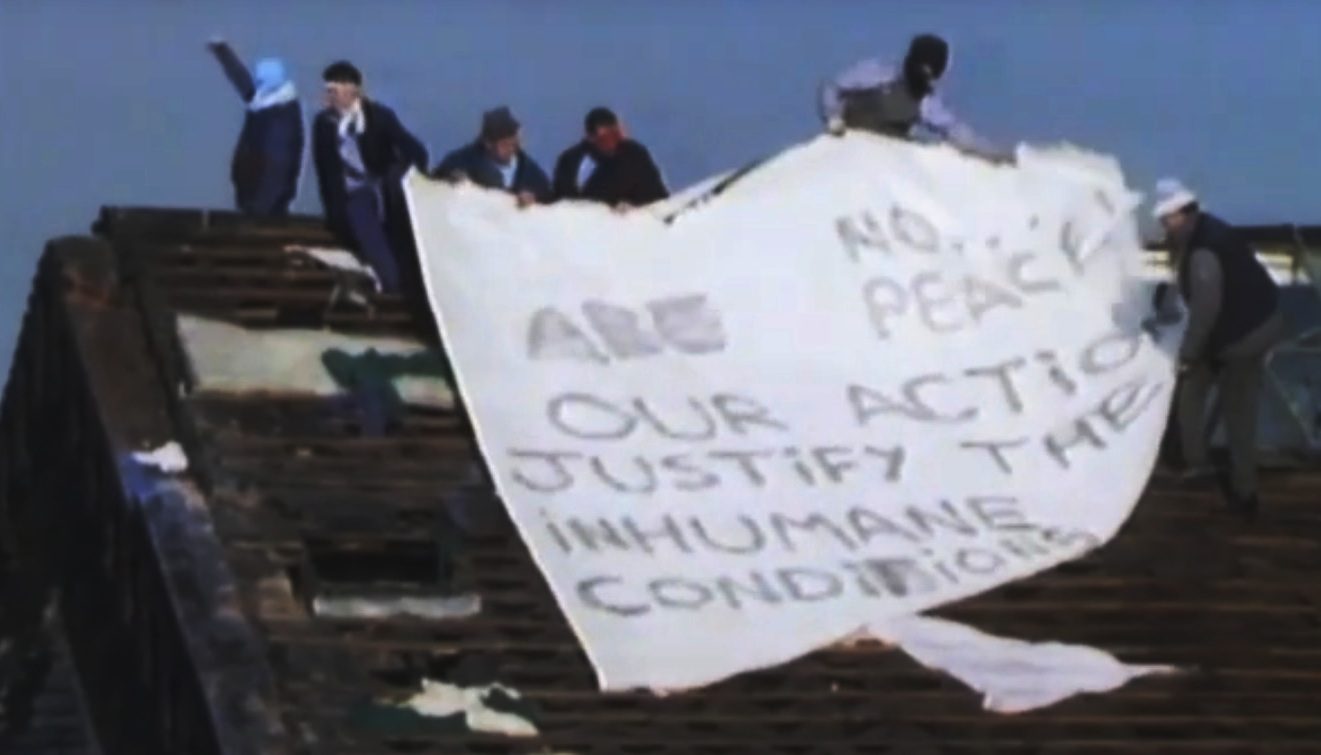 What was it doing on Bury New Road? Strangeways Prison, now HMP Manchester, is set back off the very start of Bury New Road, known as Great Ducie Street.

How important was the Strangeways Prison Riot?
Riot leader Paul Taylor says "It was a pity we had to resort to violence and riot, but nothing else would have forced the Government to reform the prison system."
Riot leader Alan Lord says: "People had had enough, they were standing up for what they believed in…"
Joseph Monson, of Mary Monson Solicitors which represented two of the riot leaders in court, says: "The riots in Strangeways and other prisons around the country in the early 1990s occurred against the backdrop of a justice system marked by its cruelty and neglect of prisoners, who experienced an environment that was both unsanitary and degrading. The Woolf reforms that were the consequence of the riots went some way to address this brutal Victorian attitude.
"That shameful history, however, instead of being consigned to the past, is repeating itself as austerity and short sightedness has allowed overcrowding, self harm and drug addiction to become the norm" he adds "The lessons of history are both clear and recent, and the state ignores the lessons of Strangeways at its peril…"
See also:
The History of the Strangeways Prison Riot – click here
I Sold The Strangeways Riot T-shirts!- click here
HMP Manchester – The Most Stunning Building On Bury New Road – click here
Has the Culture Changed at HMP Manchester? – click here

See also:
The Future Of Strangeways – Over 1,000 new apartments but will the prison still be there? – click here
Anti-fascism at Strangeways – click here
Strangeways Here We Come – the movie – click here
The Smiths and Strangeways – click here